I'm very pleased to introduce you to another former college roommate of mine, and her brand-spankin'-new fiance :)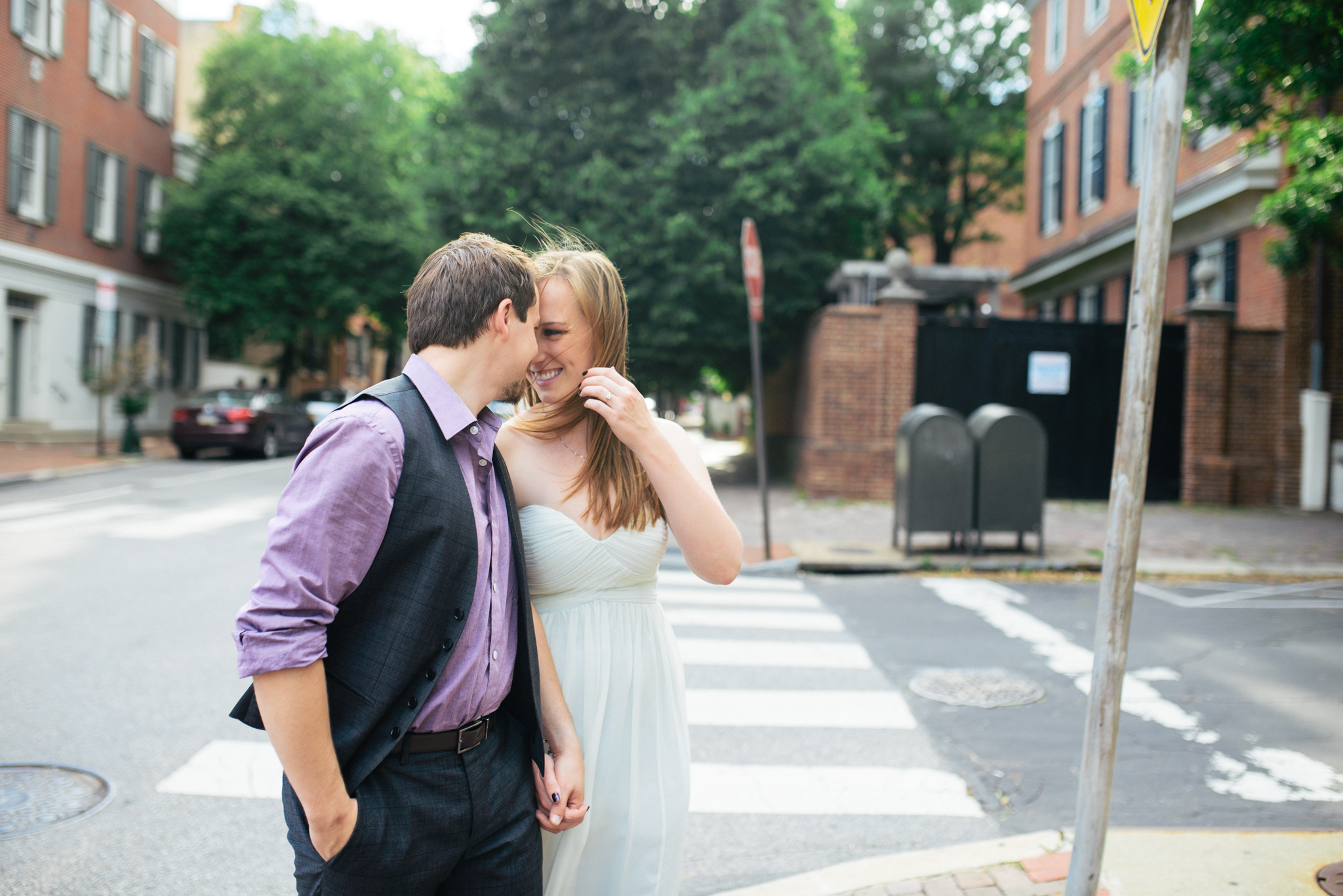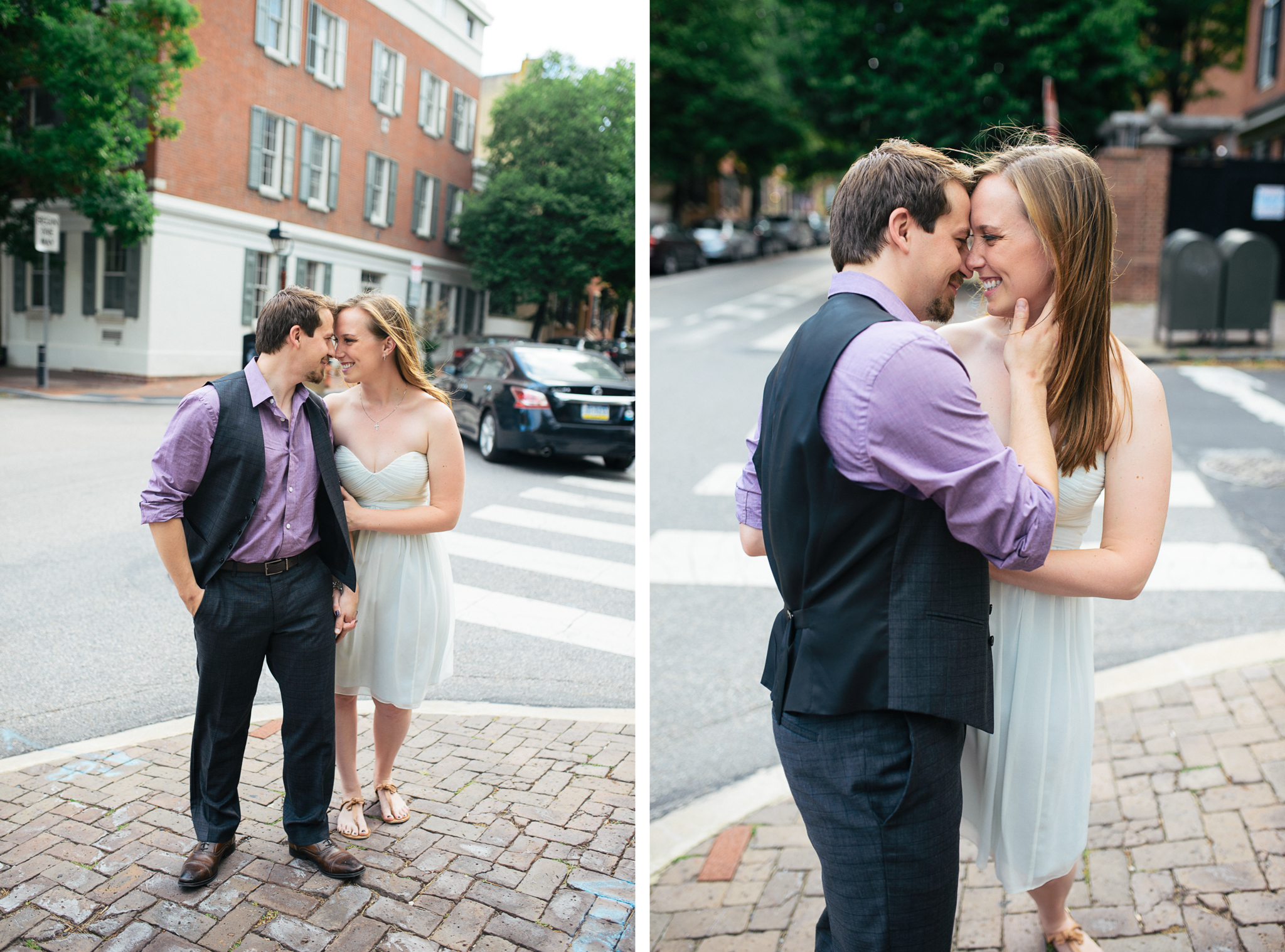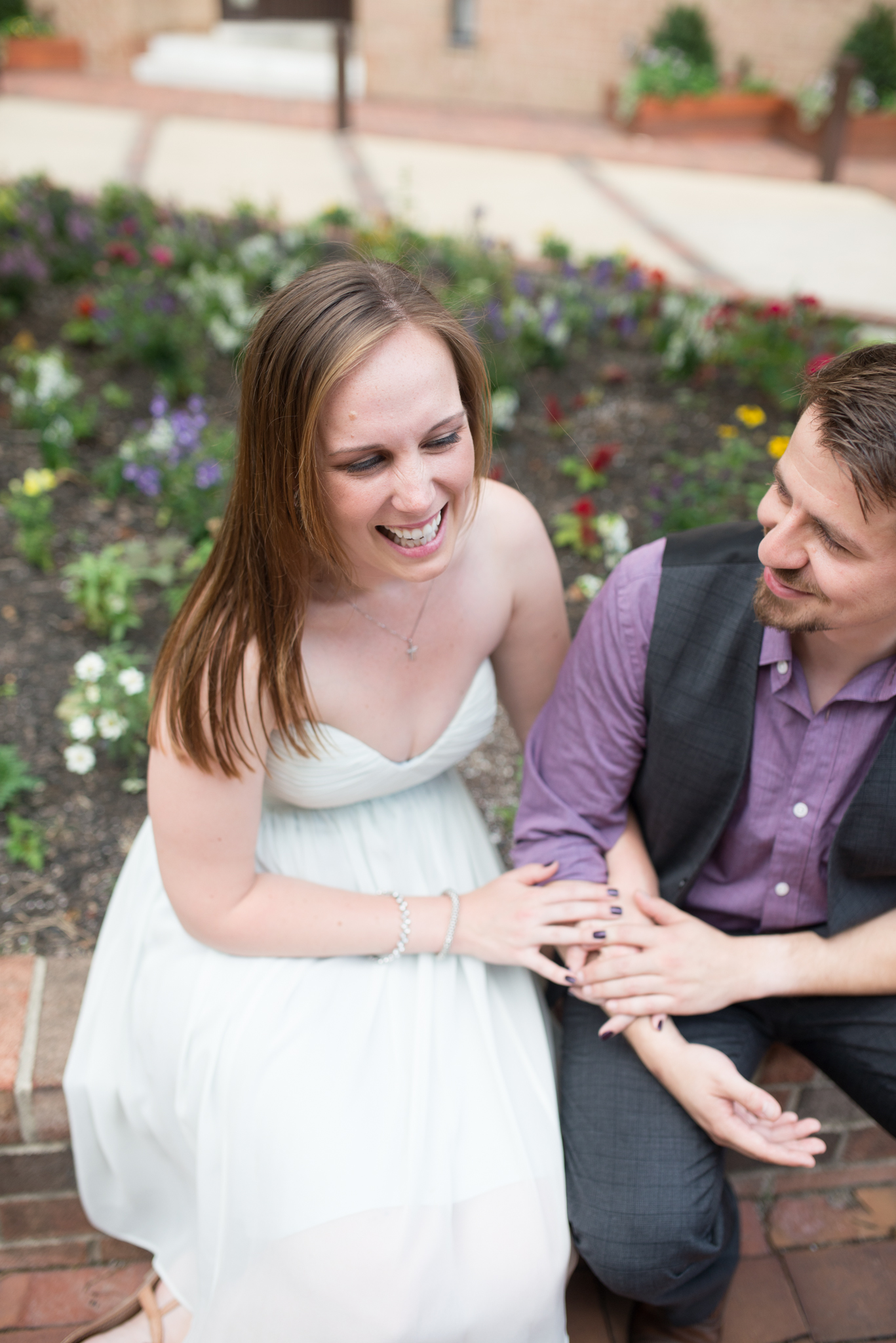 We met up in Old City where the light was deeeelicious.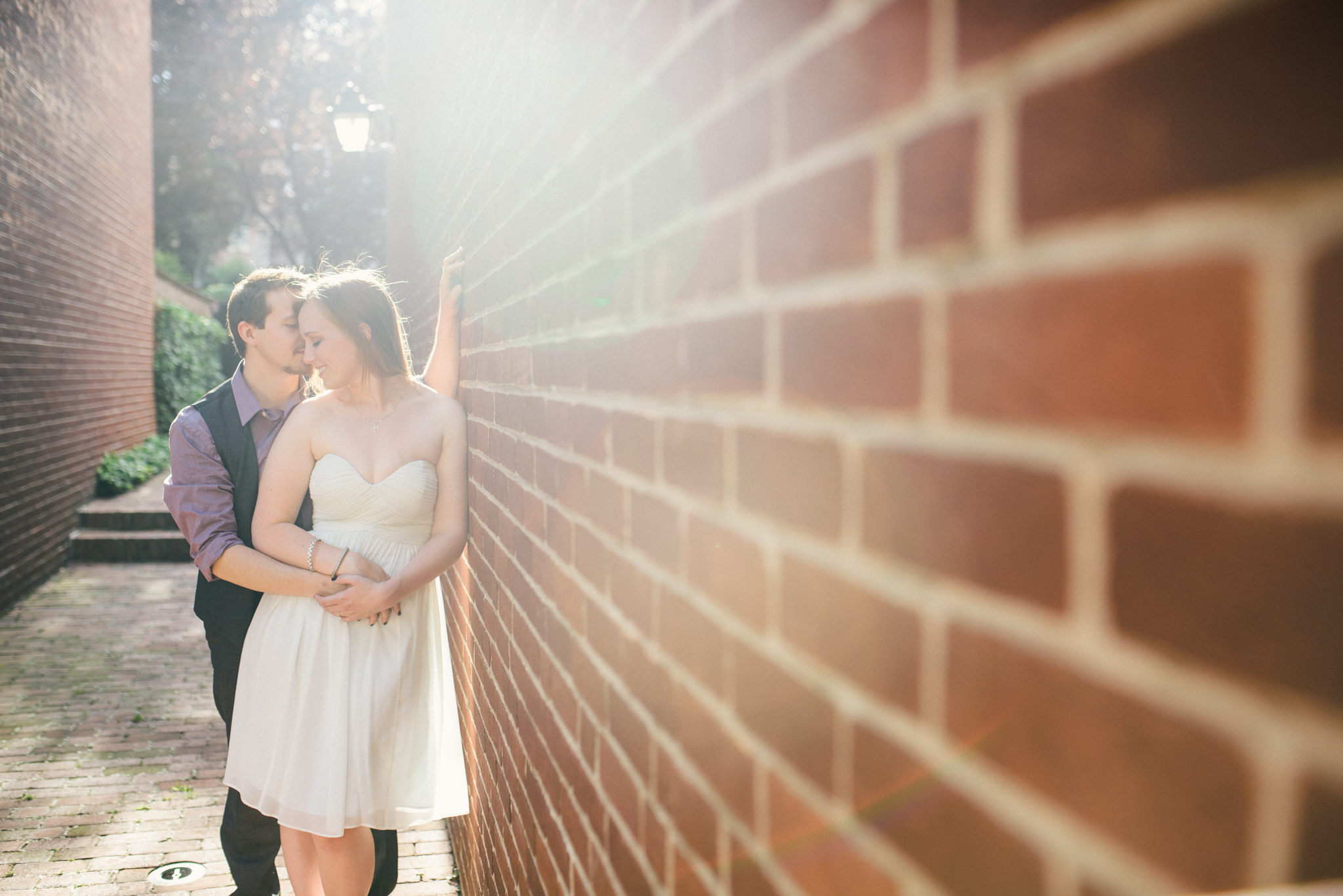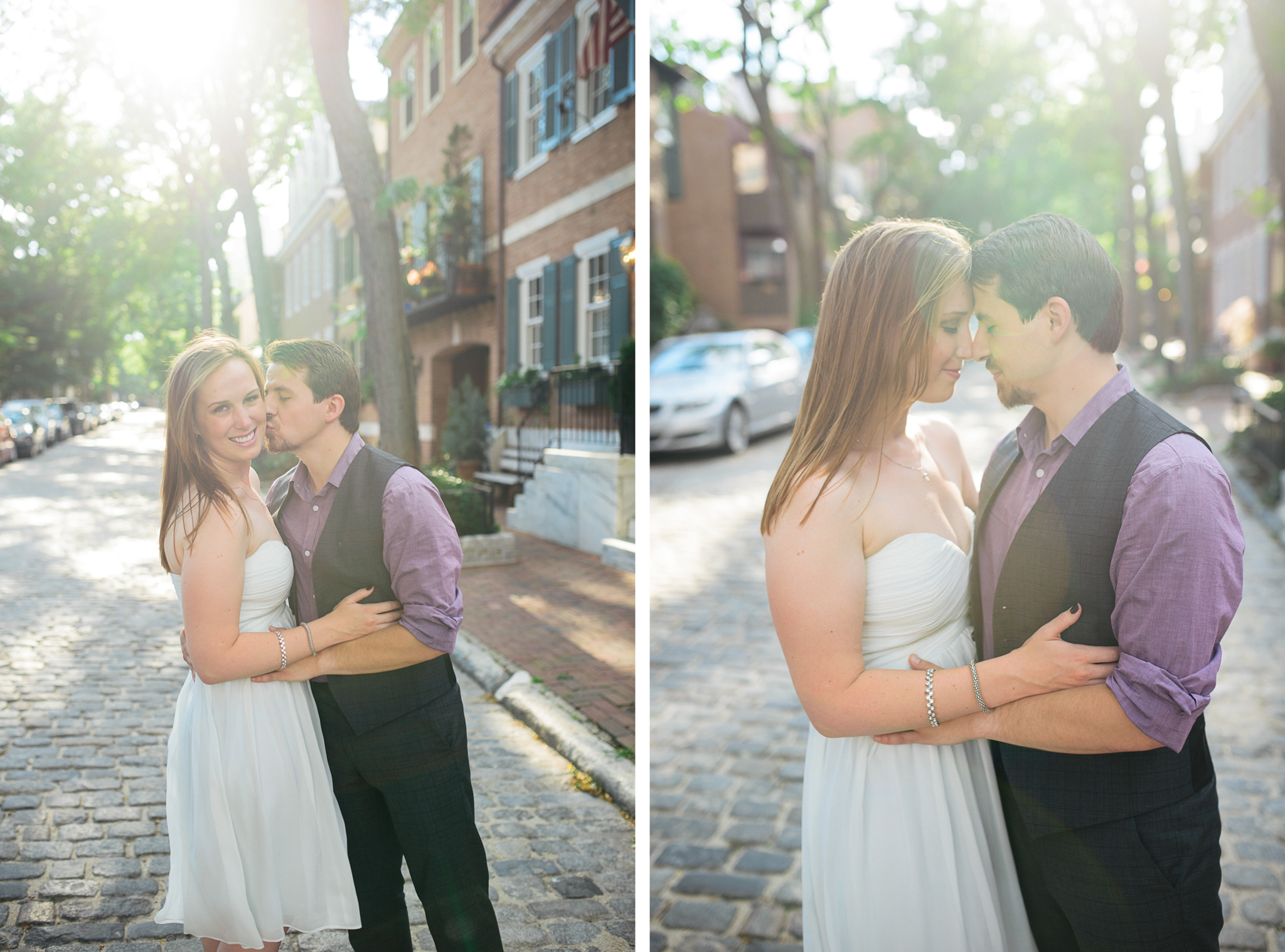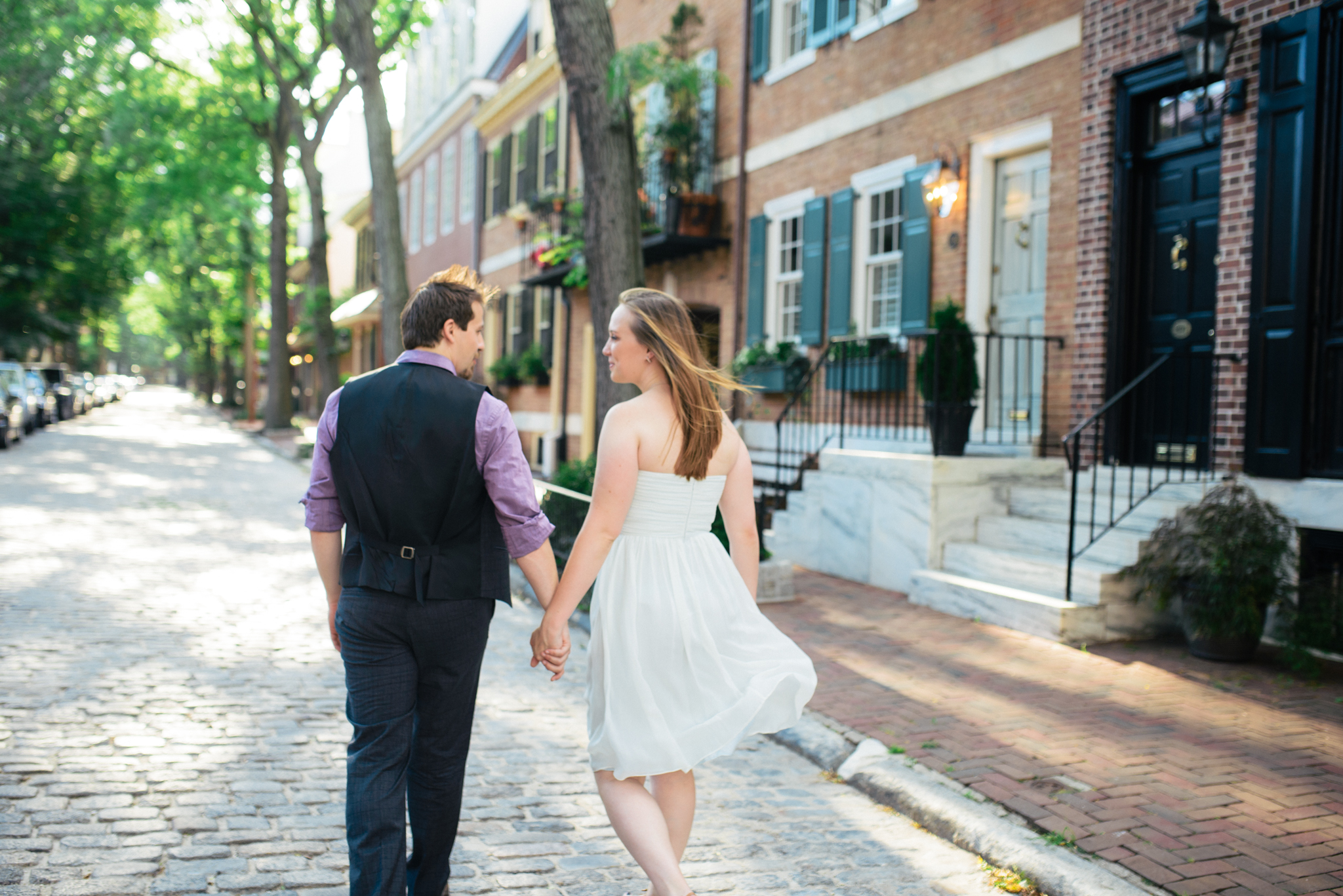 PS – Shoutout to Carolyn + Corey for holding bags & parking my car when I couldn't find any parking!! Alex was Carolyn's MOH and soon Carolyn will be returning the favor :)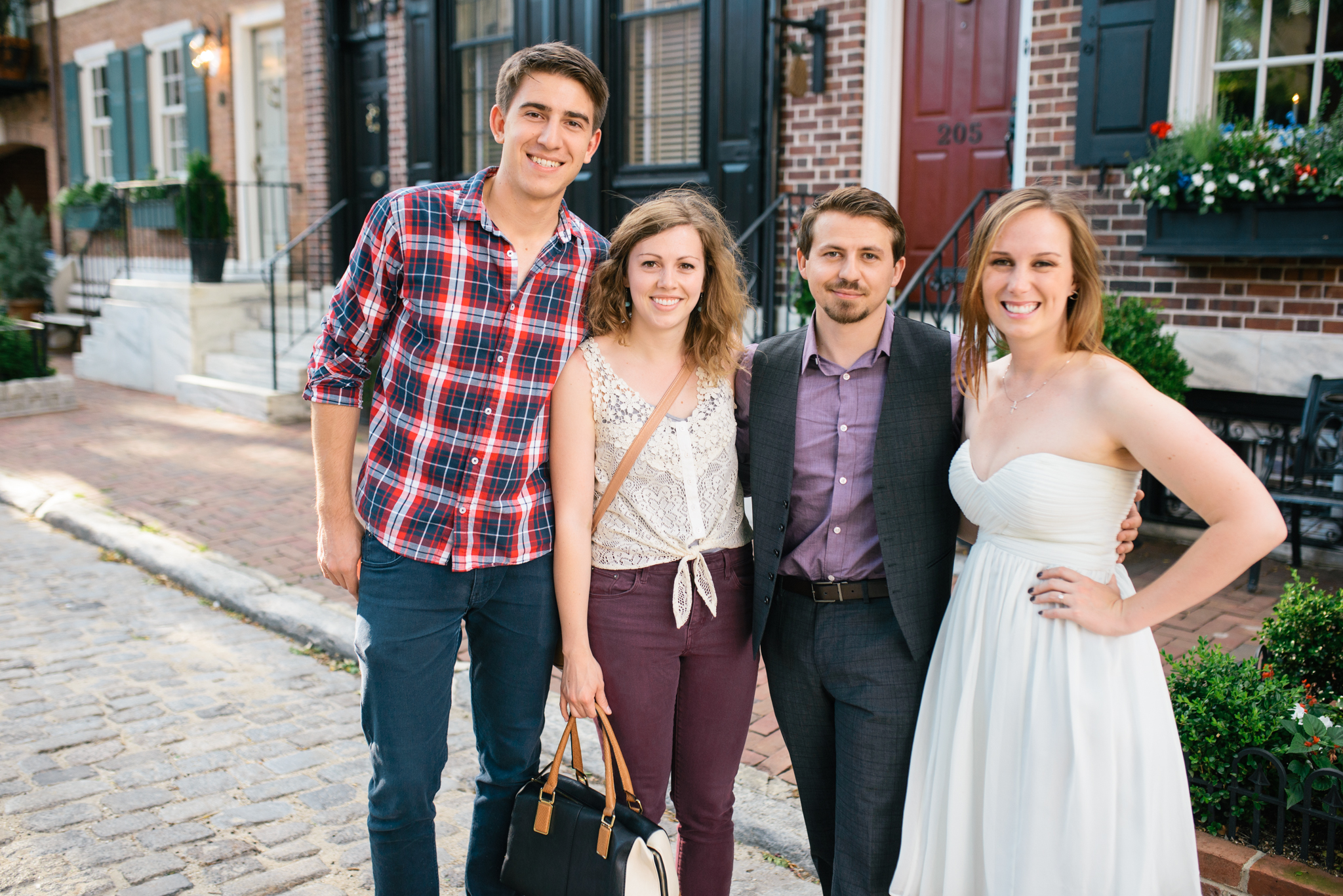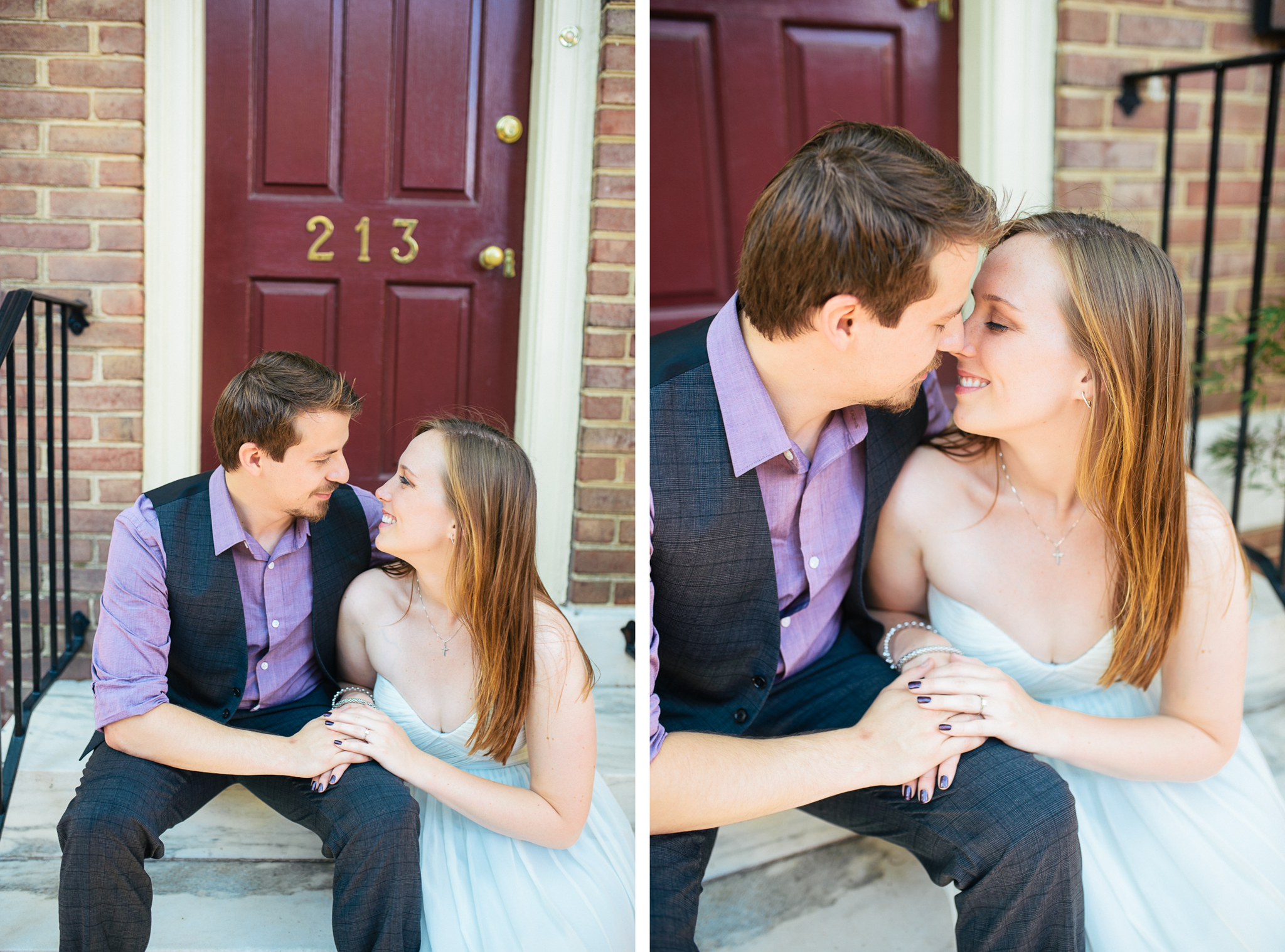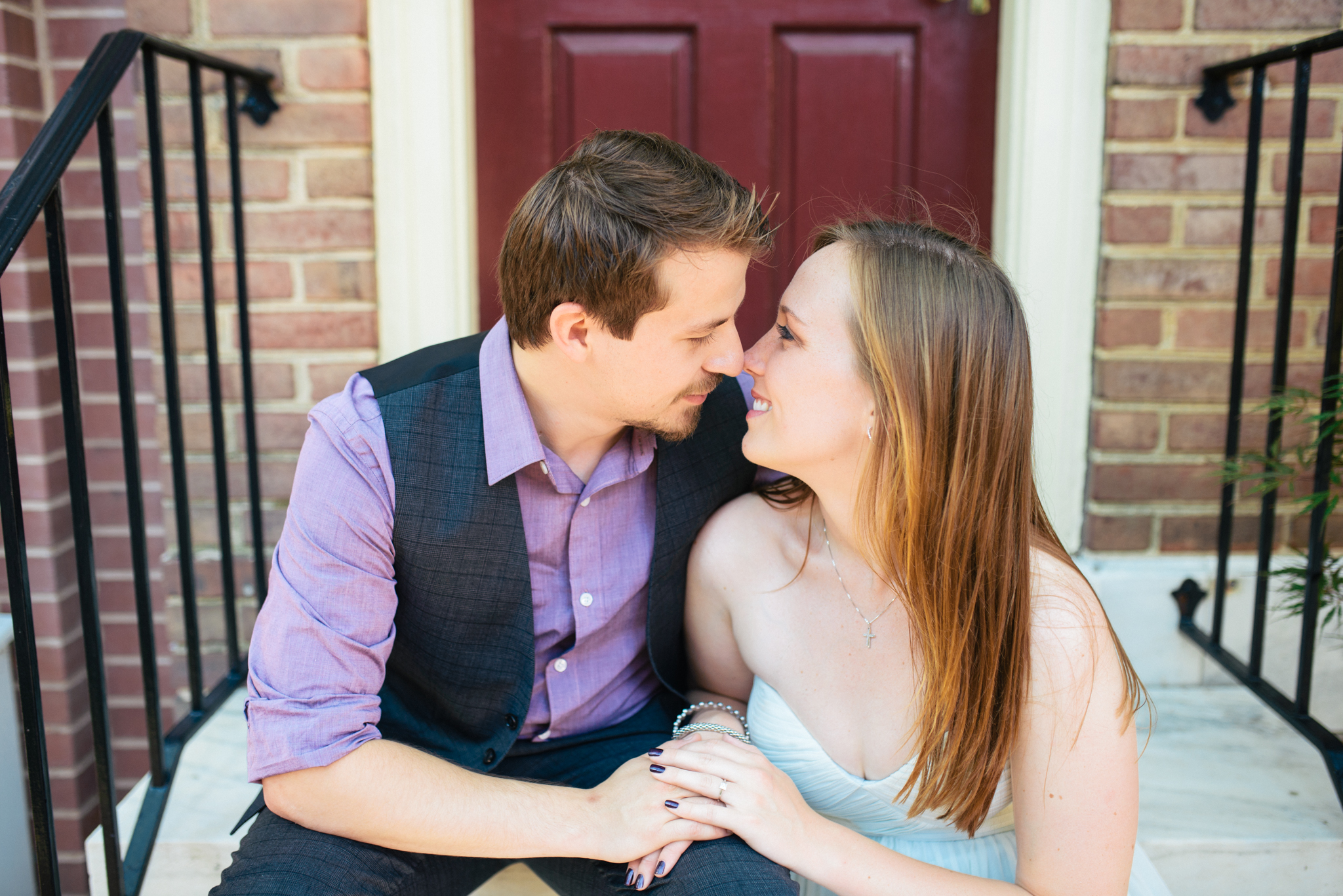 After a quick change, we headed over to the new Spruce Street Harbor Park by the water!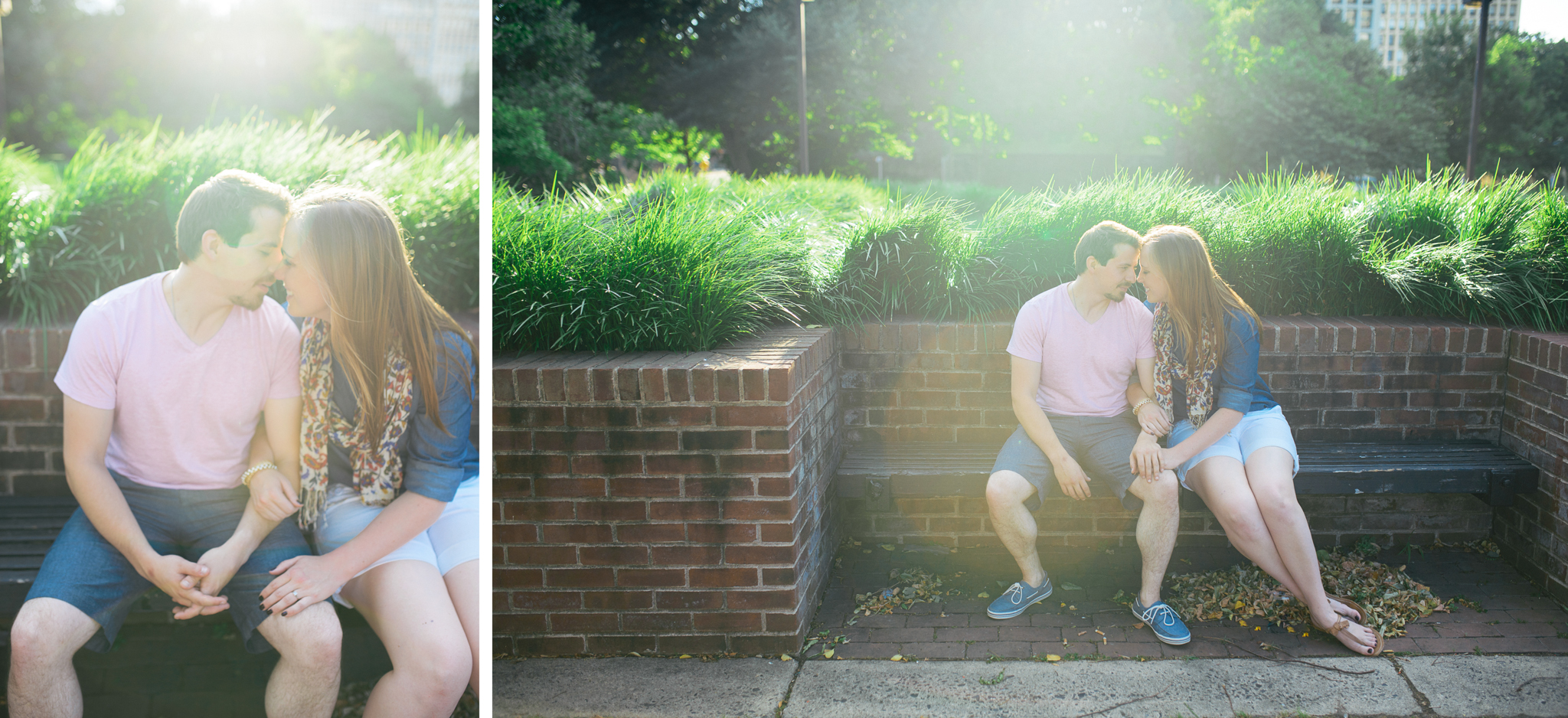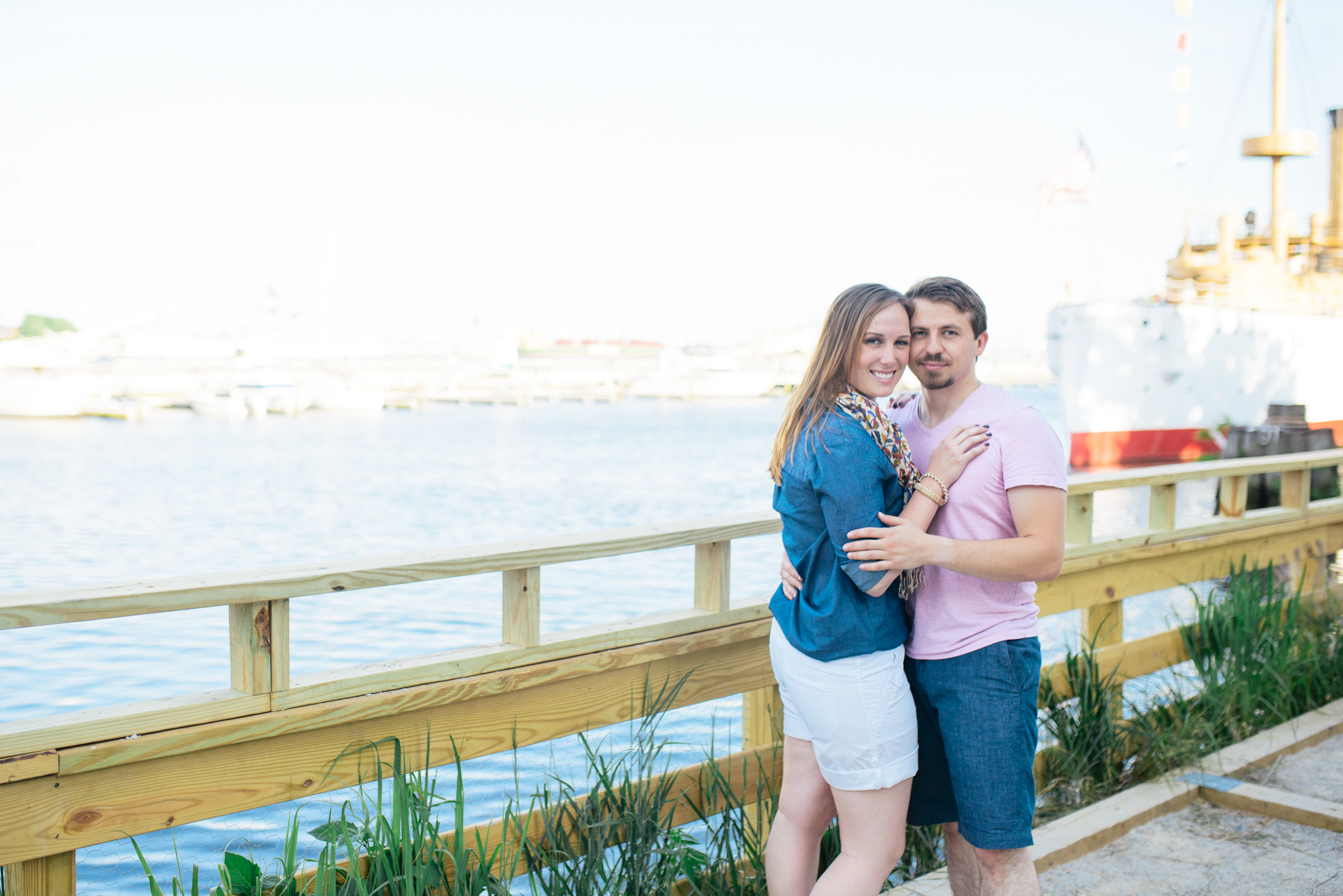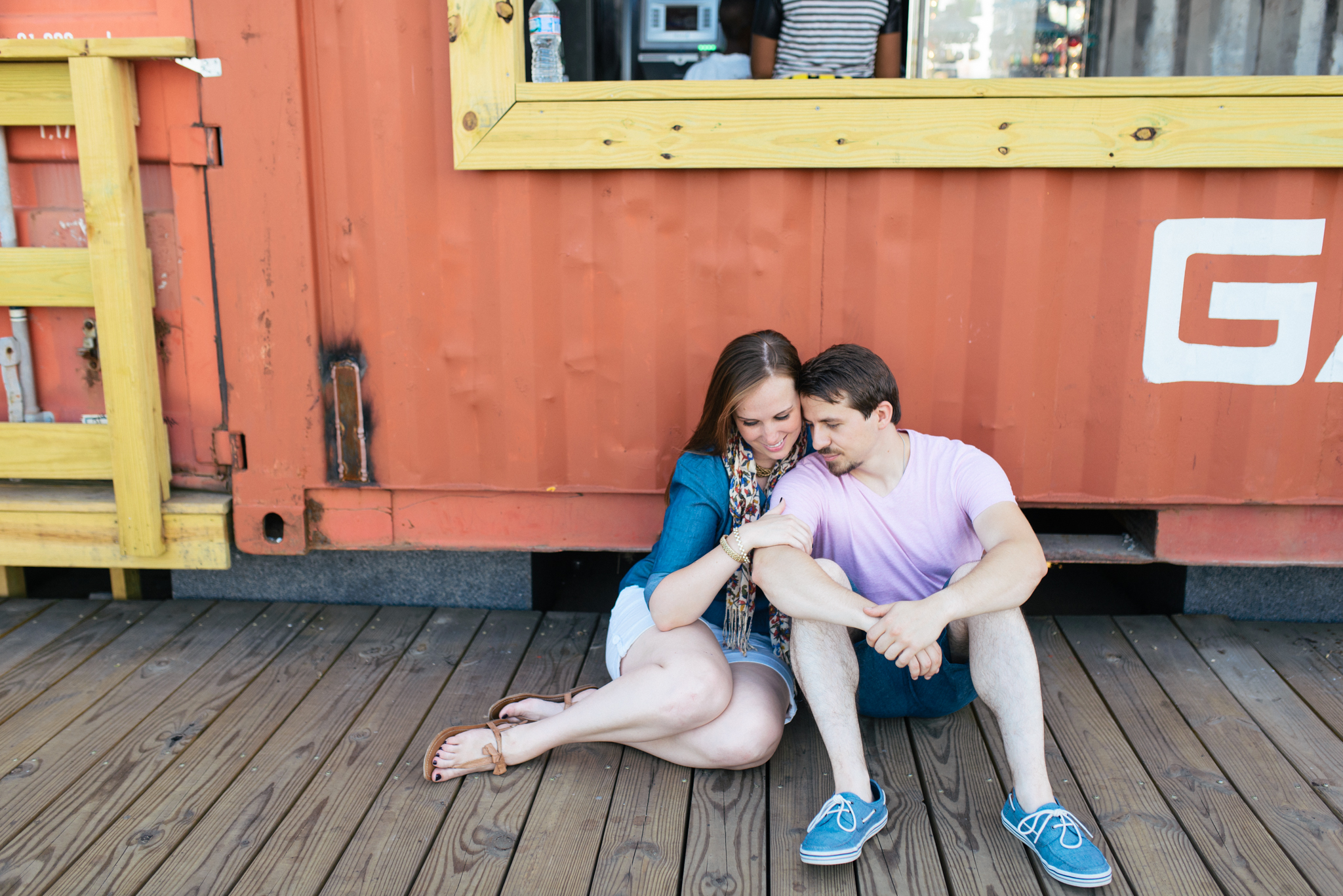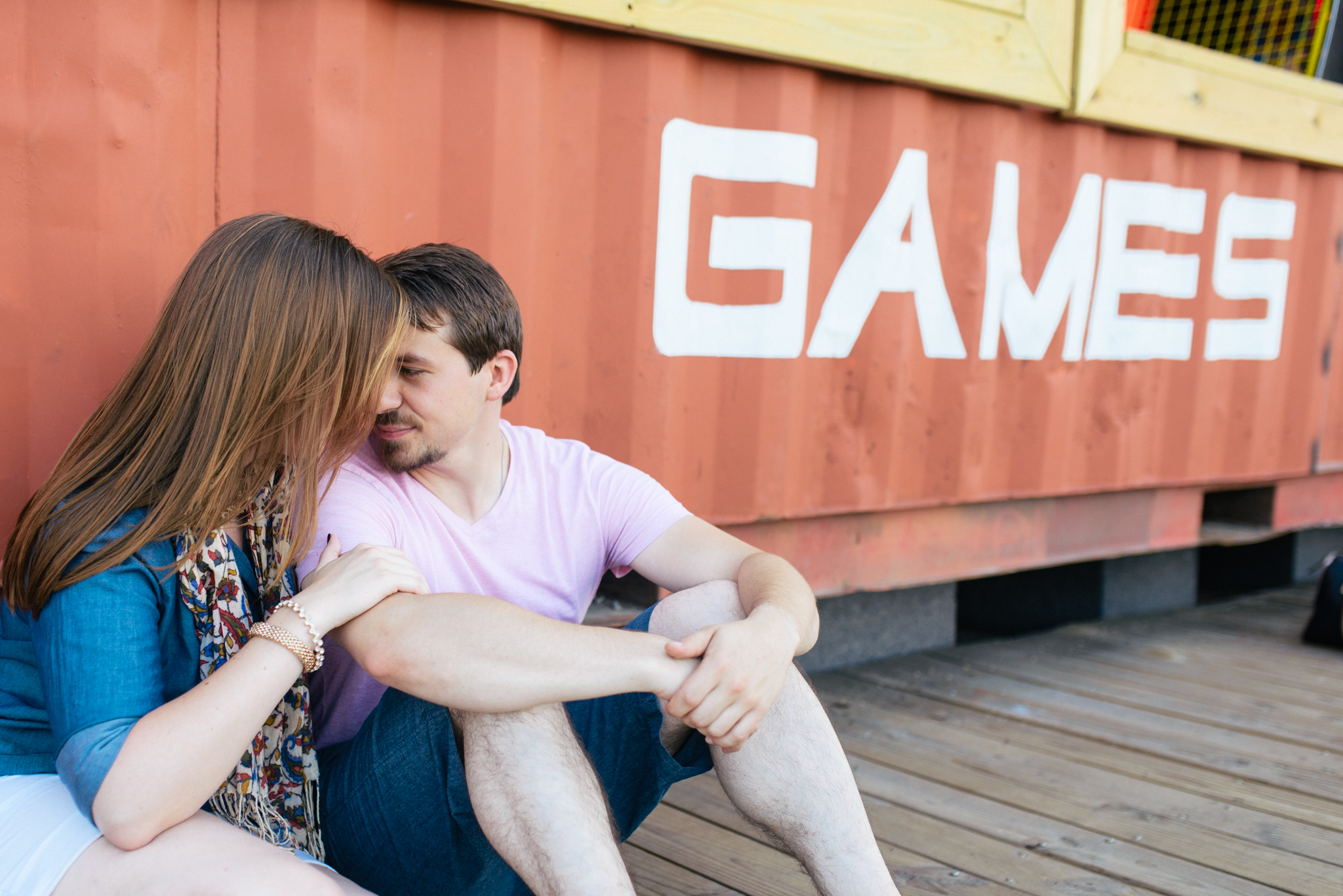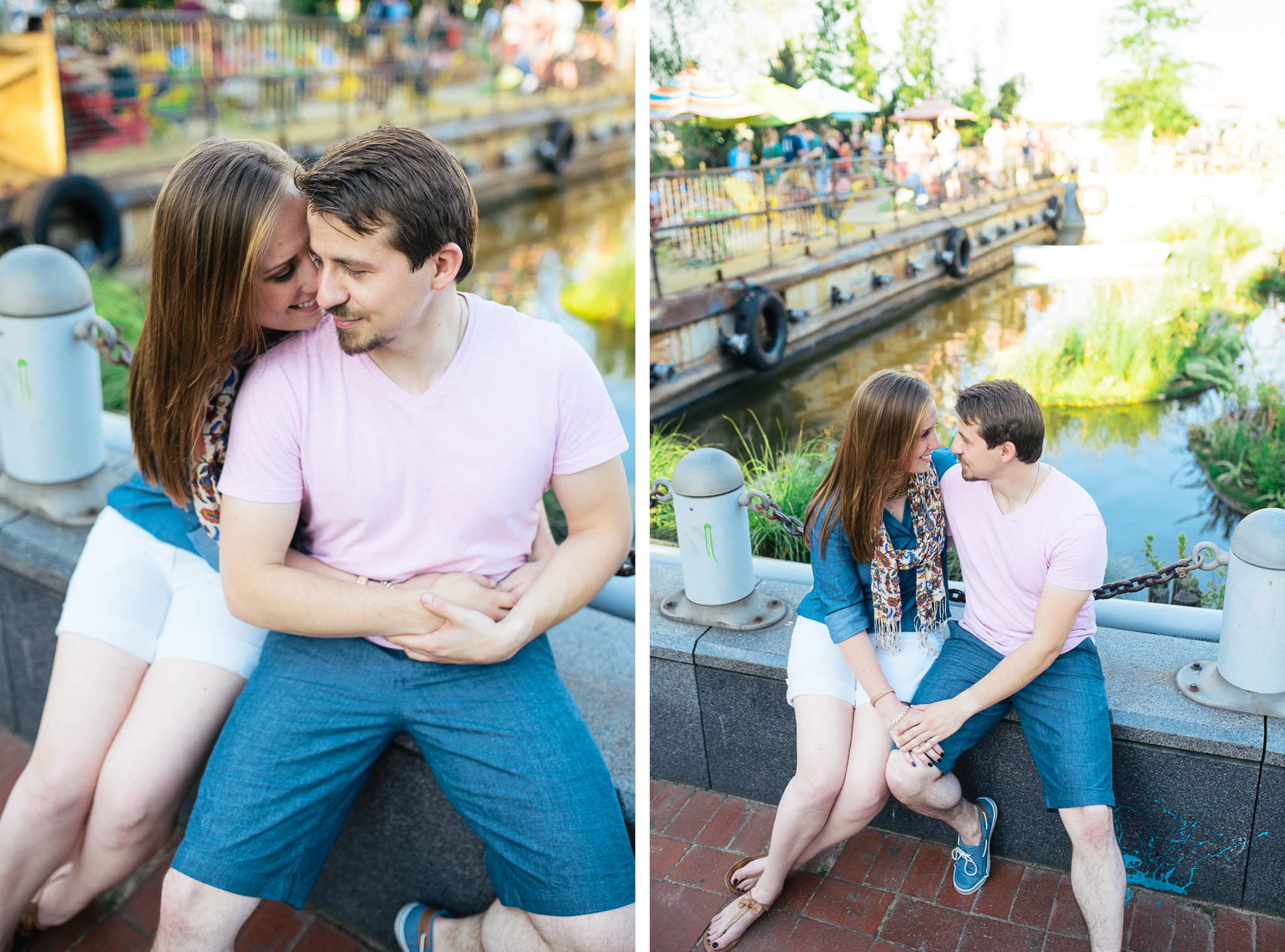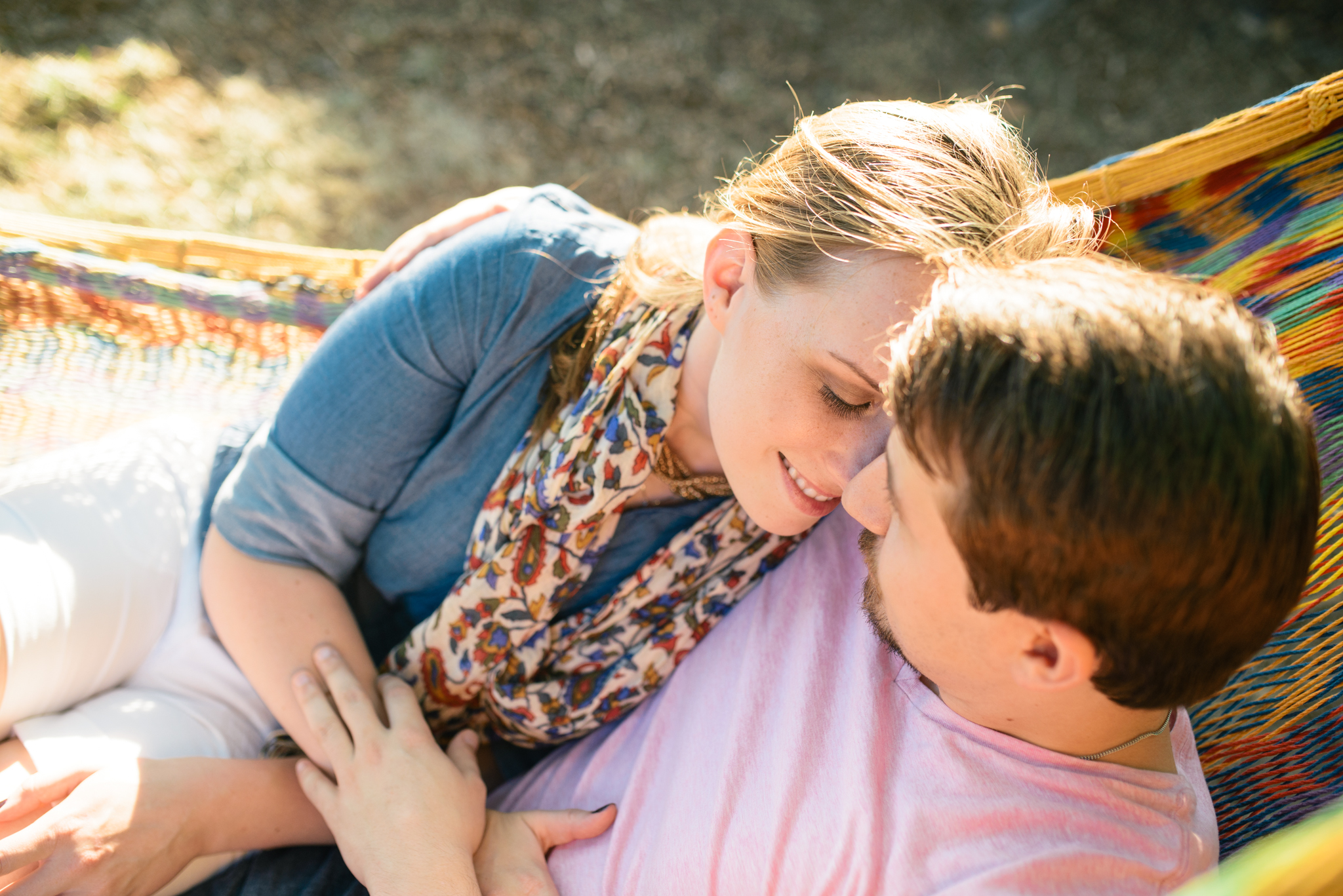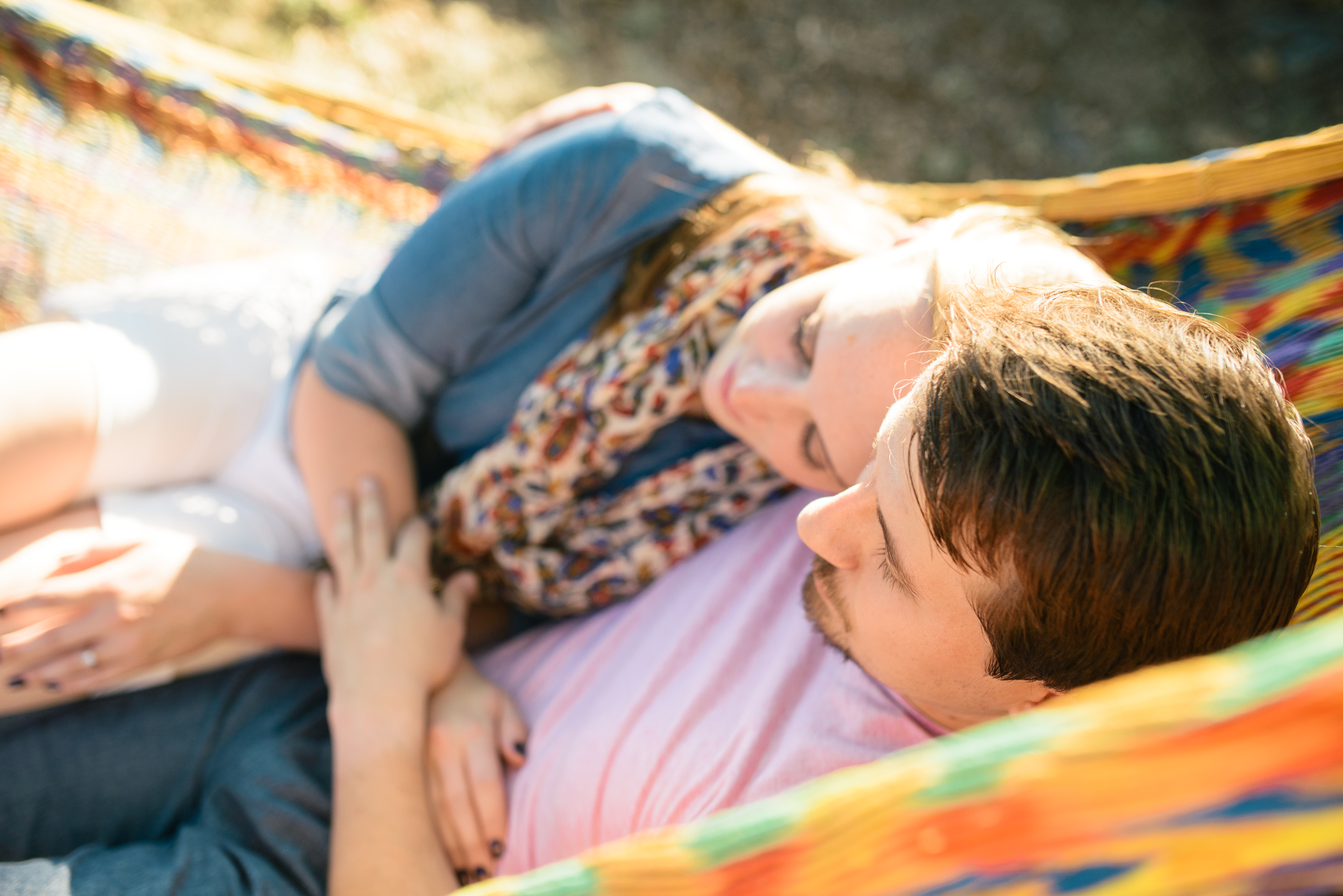 So happy for you, Miss Alex :) Hope you're both staying cool in the DC swampland!