Just about two months ago, Kealan and I received a message from our dear friend Chris about proposing to our very dear friend Becca, and then I couldn't concentrate for about eight weeks.
After making me keep a secret for basically, um, forever (which I will harass Chris about for the rest of our lives), we finally got to drive up to Philadelphia for one of my new favorite days ever. Time for a little storytelling:
Chris took Becca to Franklin Square's mini-golf course, where they had their first date. Kealan, Julie and I sprinted like madmen through that green door right there about thirty seconds after this photo was taken.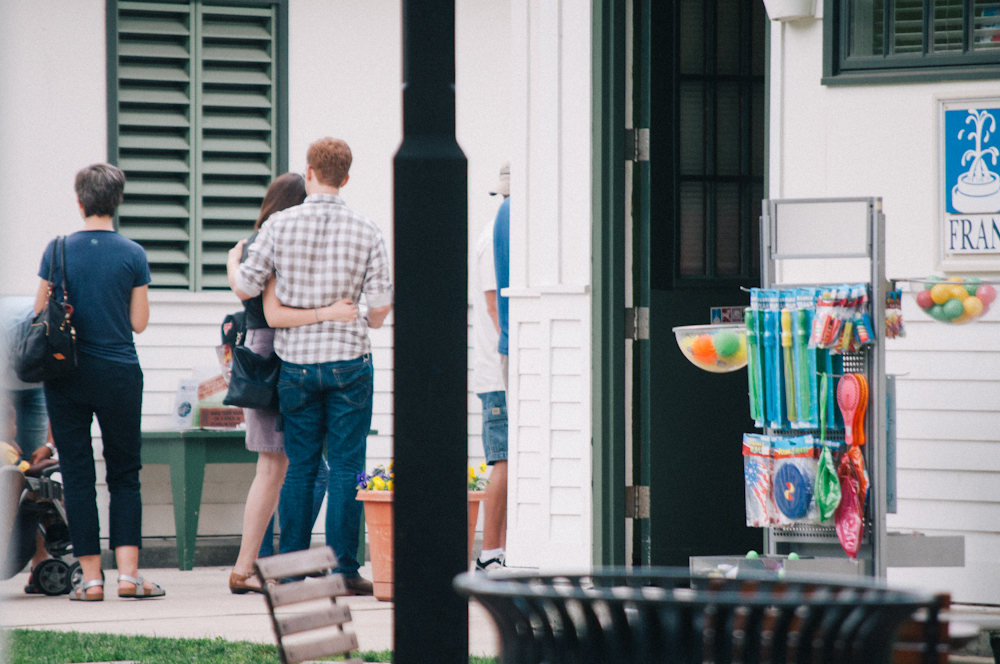 When they arrived, Becca found that they had their tickets "reserved," and was handed a custom scorebook made by Chris!
After the game, Chris took Becca to a quieter part of the park to ask a very important question. We were pretty sure they were having a very deep conversation at this point, but apparently they were tallying their scores. And yes, Becca beat Chris :)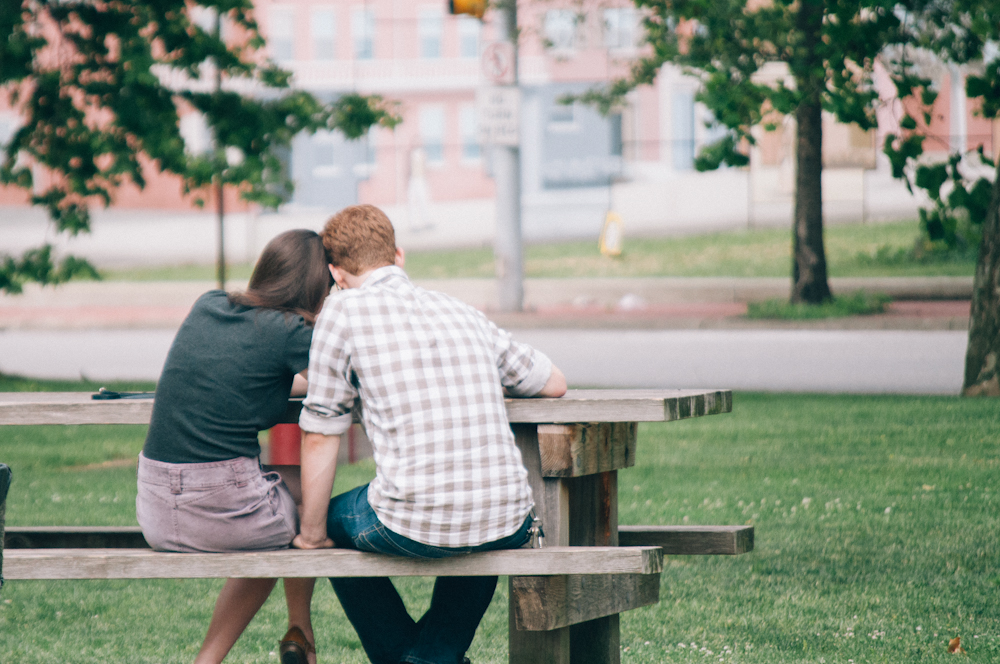 And then, the best part of the whole day.
Chris gathered some friends in the area to surprise Becca at Dairy Queen, because the girl loves ice cream, and because we love the girl. And the Chris.
ps. Here's a little behind-the-scenes look at how we got the shots! Through three inches of window in the mini-golf shop. Becca and Chris were about 9 feet away from us at one point, and I'm pretty sure I had a small heart attack. And that's Julie being my moral support :)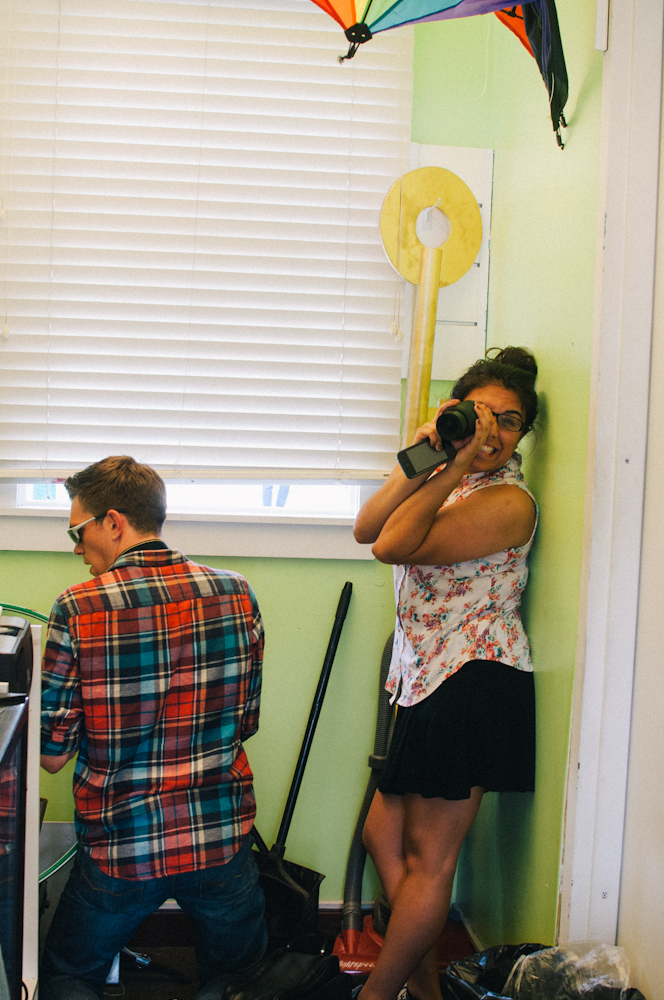 Teamo, we LOVE you and can't wait to walk through marriage with you. Thanks for letting us be there for your special day :)