I thought we'd make it a little festive as we get ready for the new year, and what's more festive than photos of photographers doing weird things for the love of weddings? I've posted some of these on Instagram, but I've saved some treasures for this post…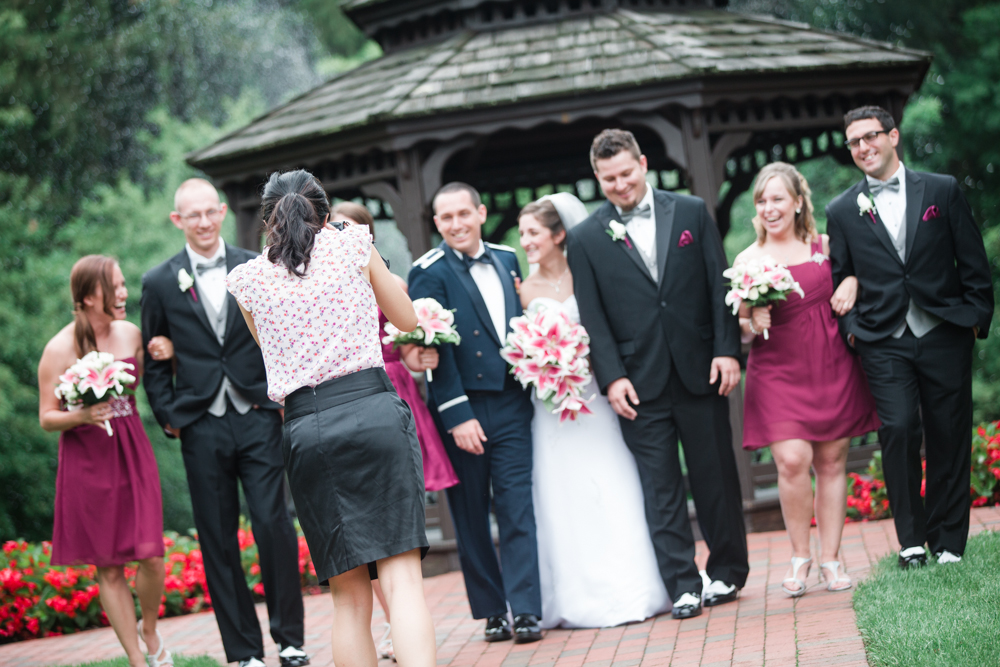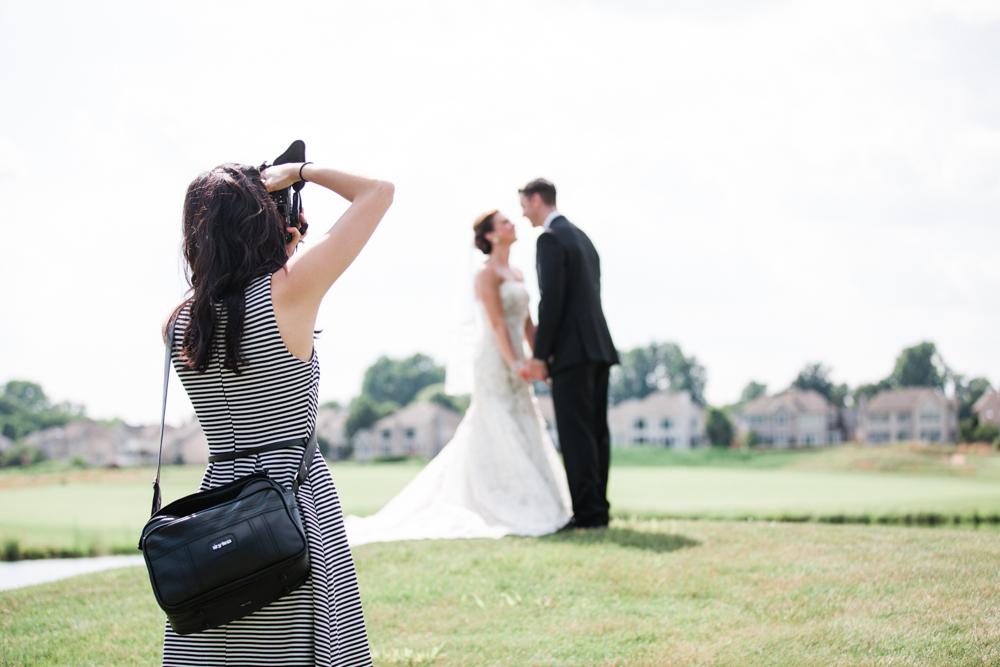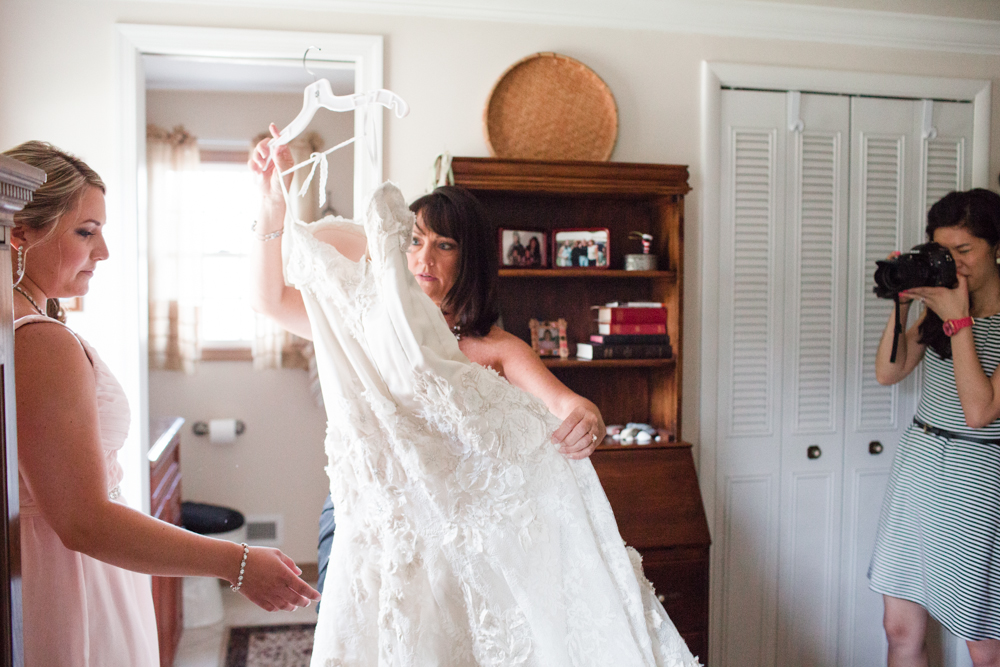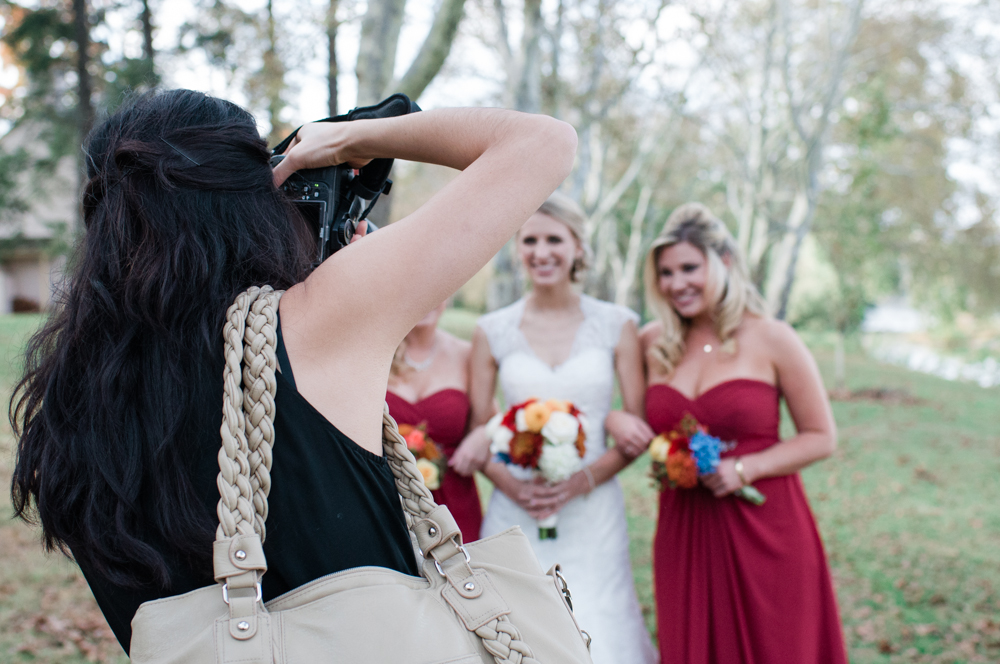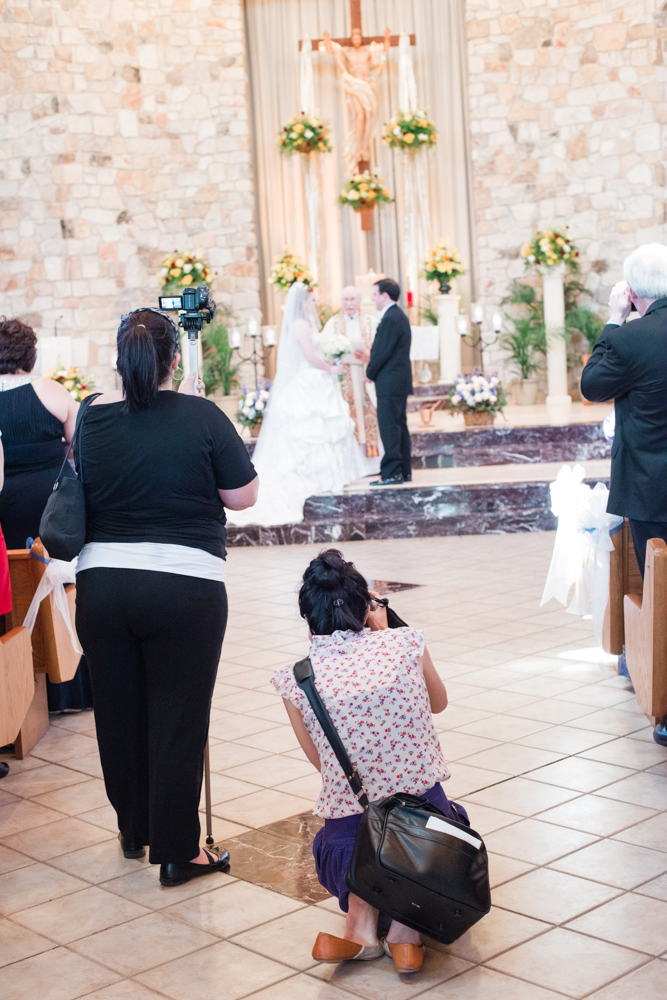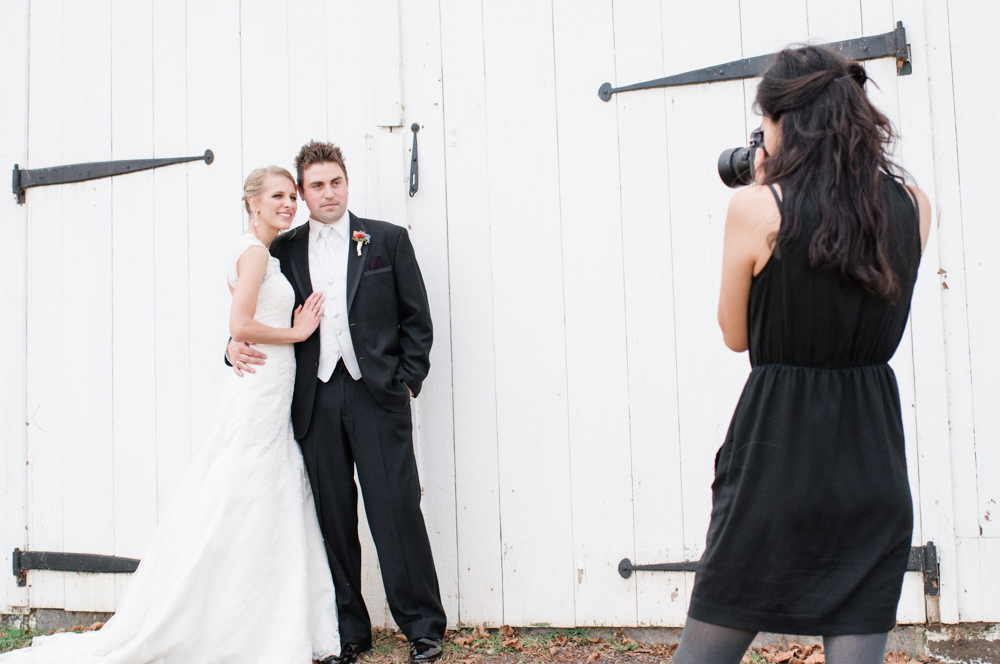 Do it for the details!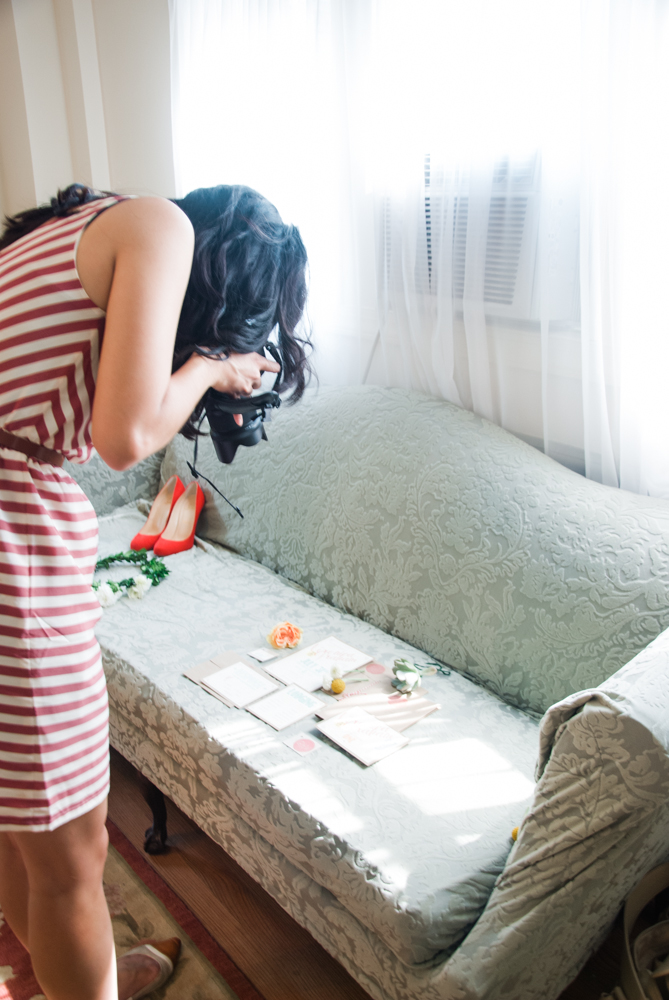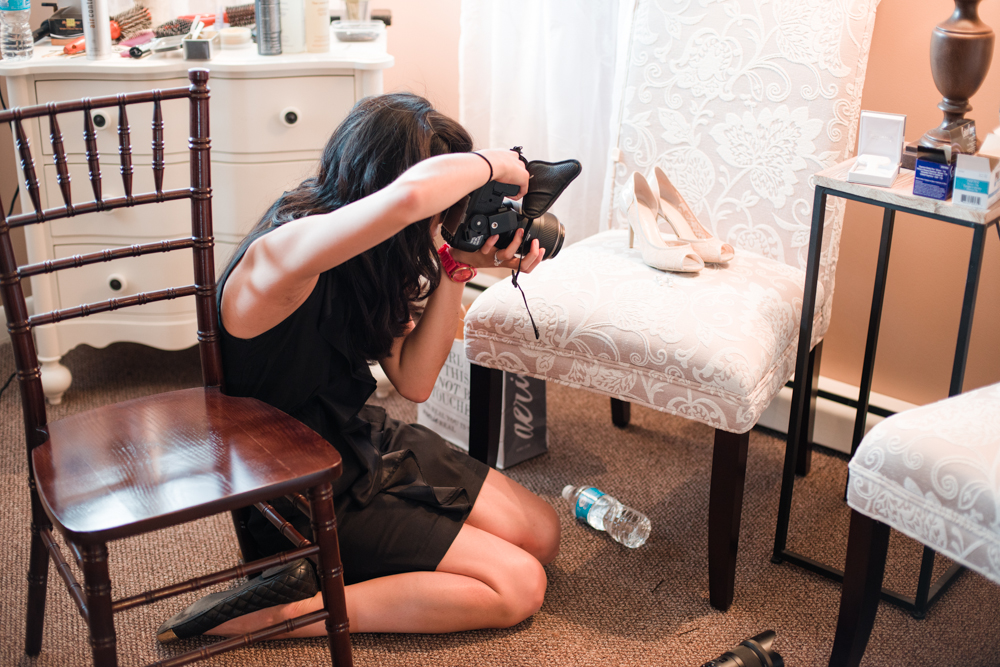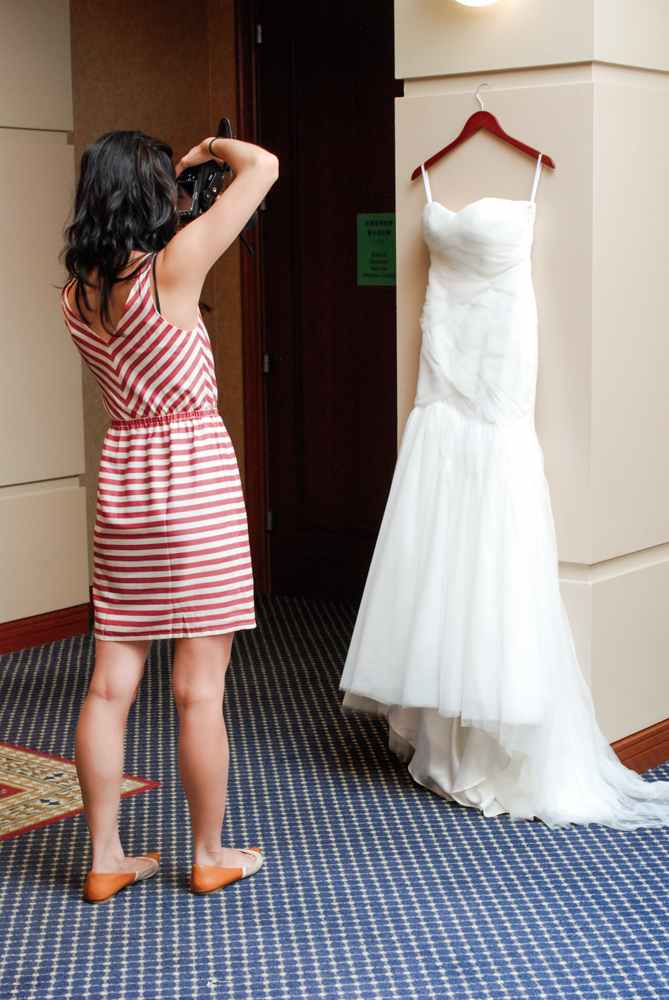 Dress and veil fluffing: not for the faint of heart. This process usually entails brides looking flawless and photographers looking like struggle-city next to them.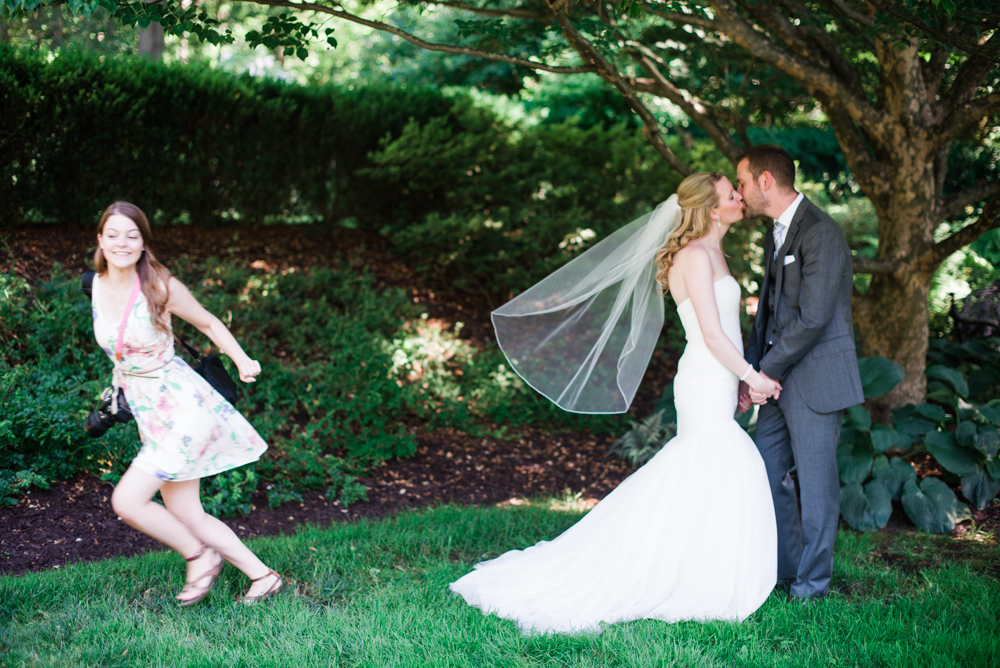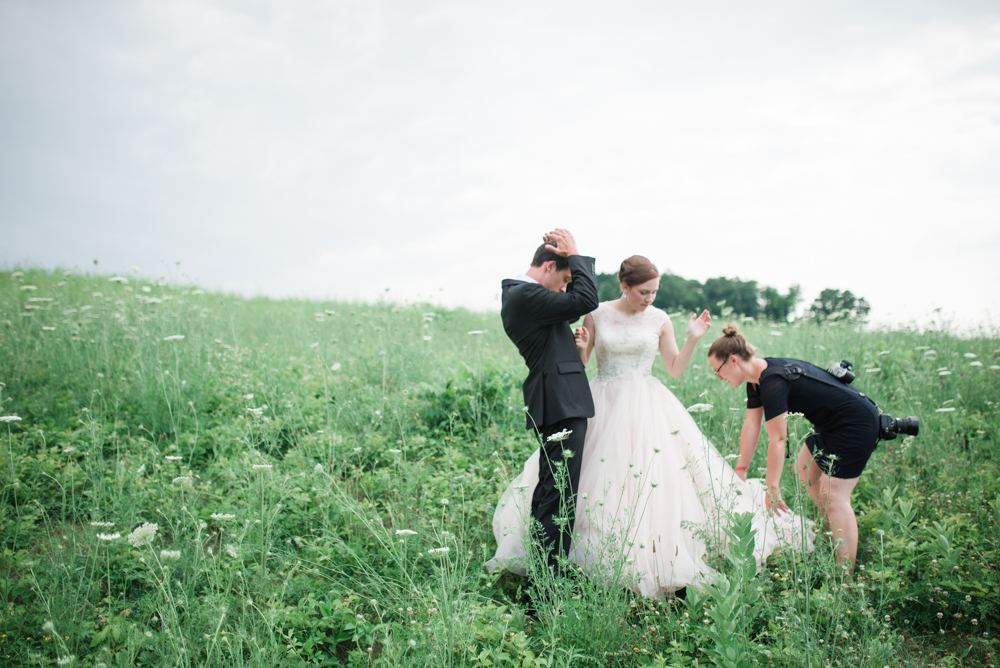 Sometimes the guys need some outfit adjustments too. Assistants to the rescue!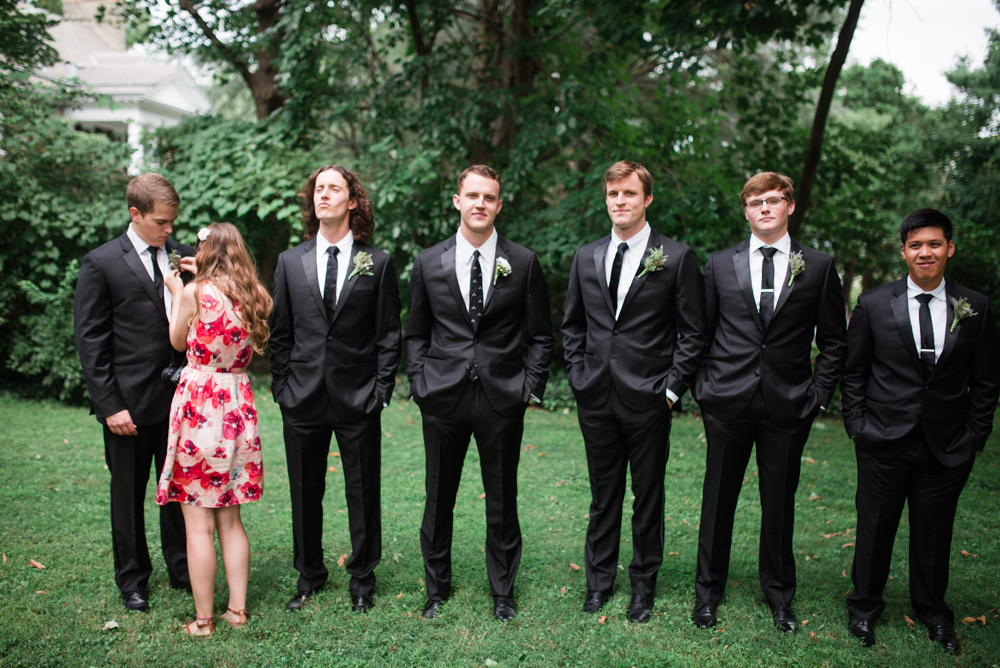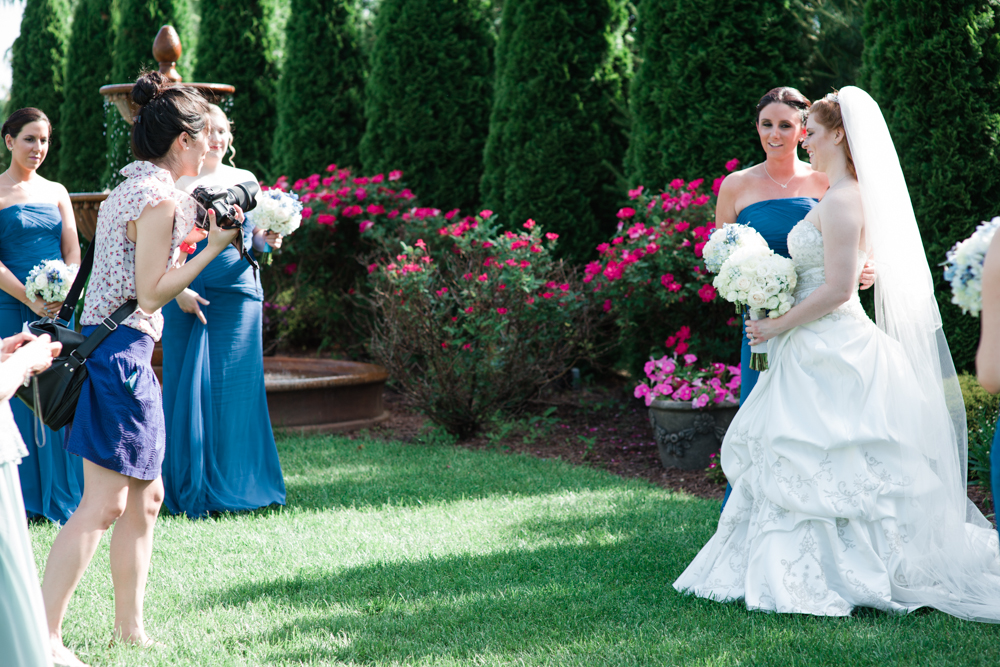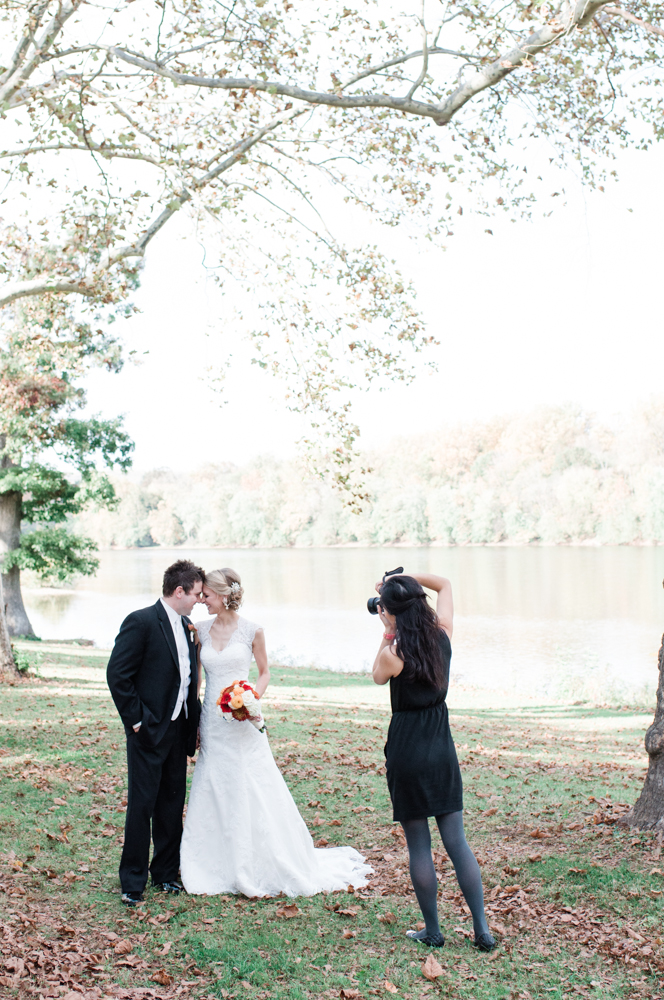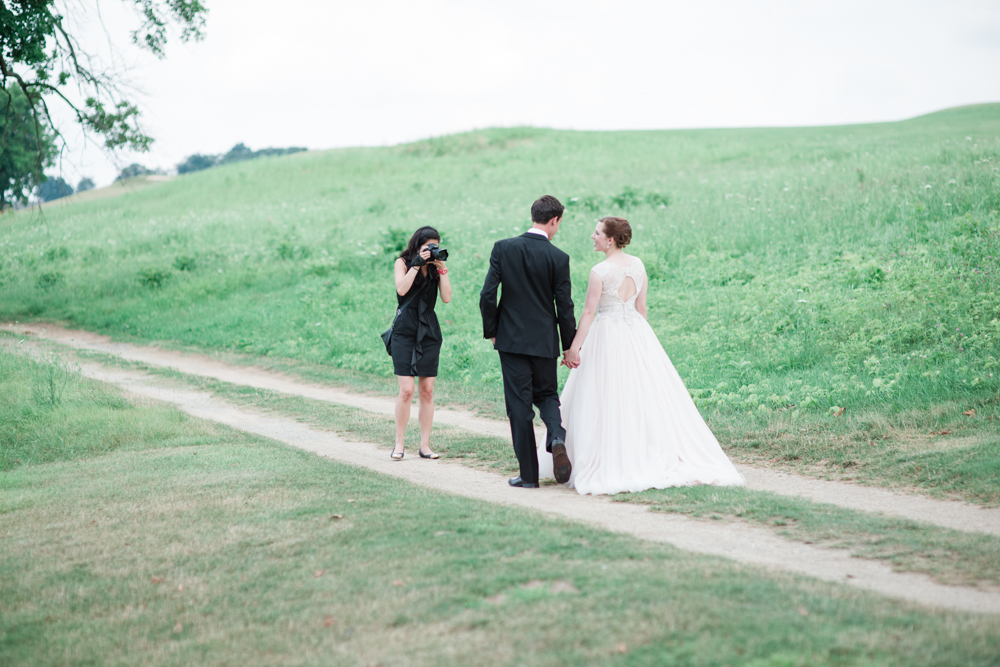 A lot of light testing goes on during a wedding day, and Meryl never disappointed in keeping me entertained.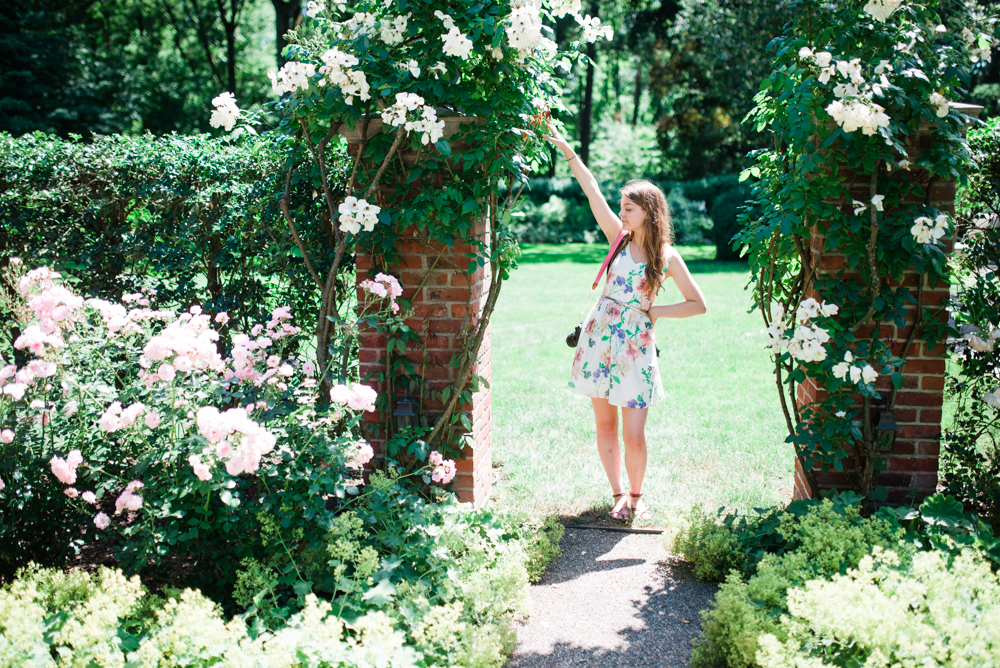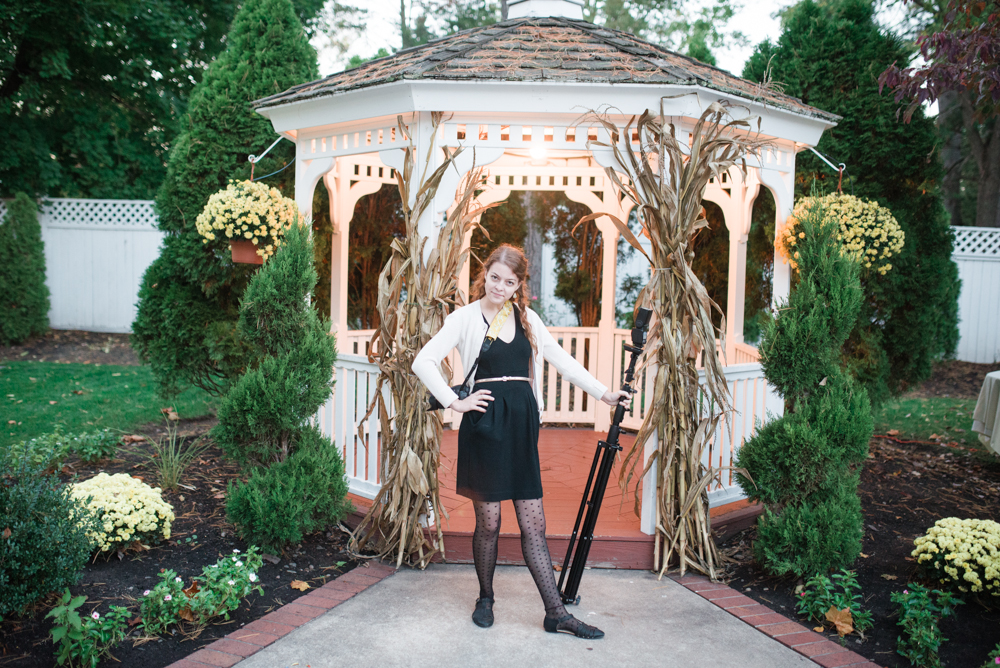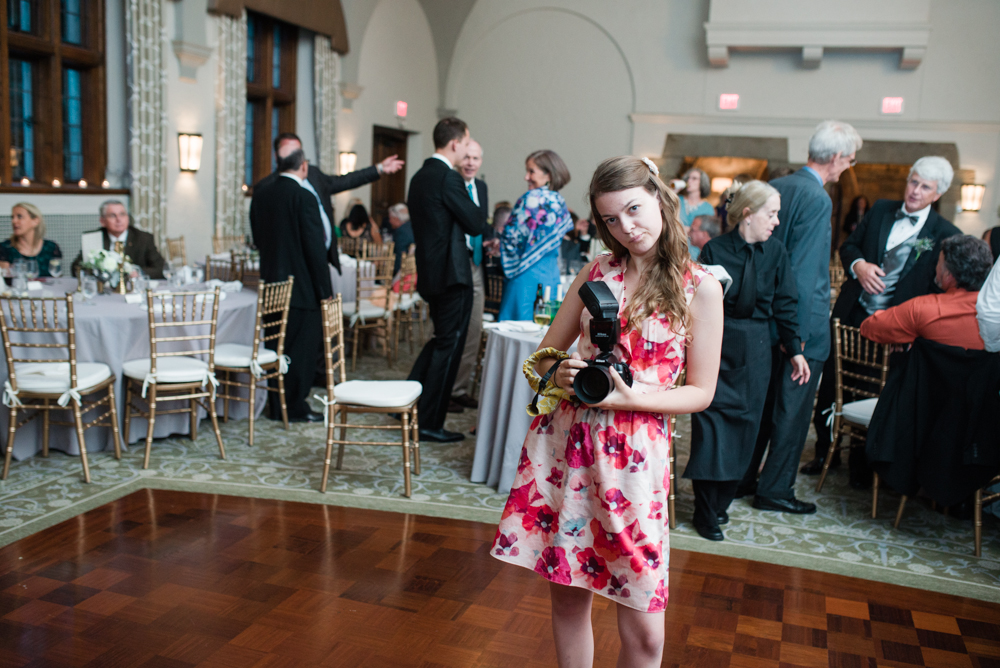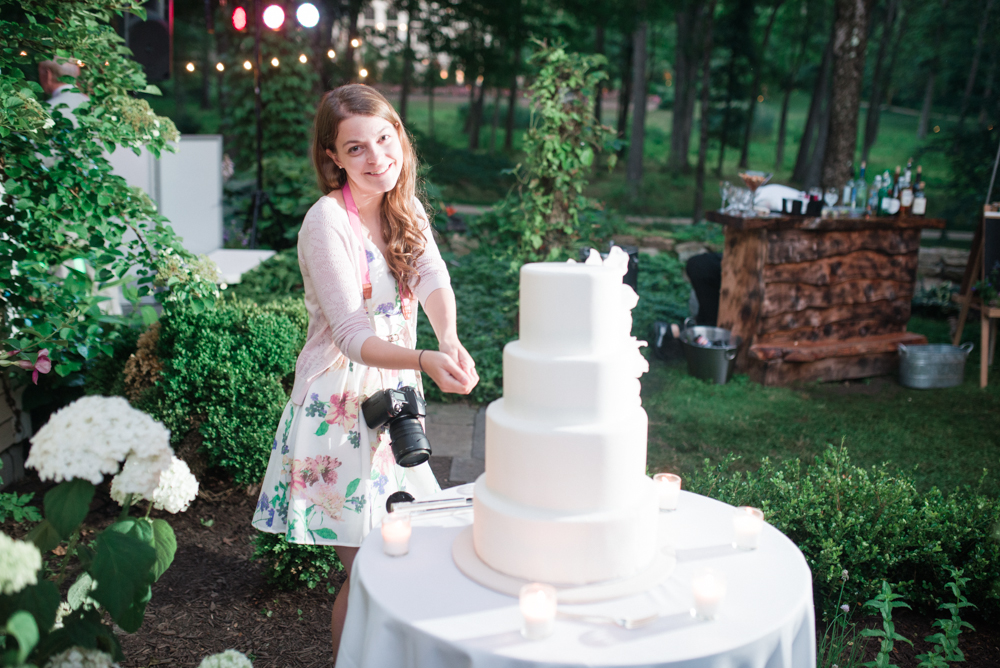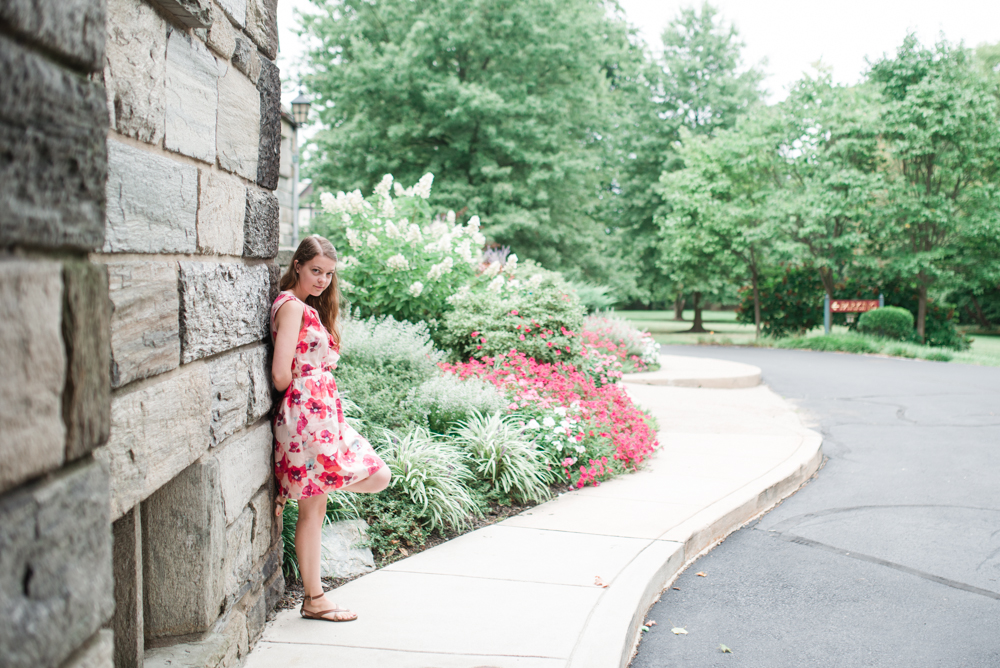 My waiting posture could use a little work. A lot of work.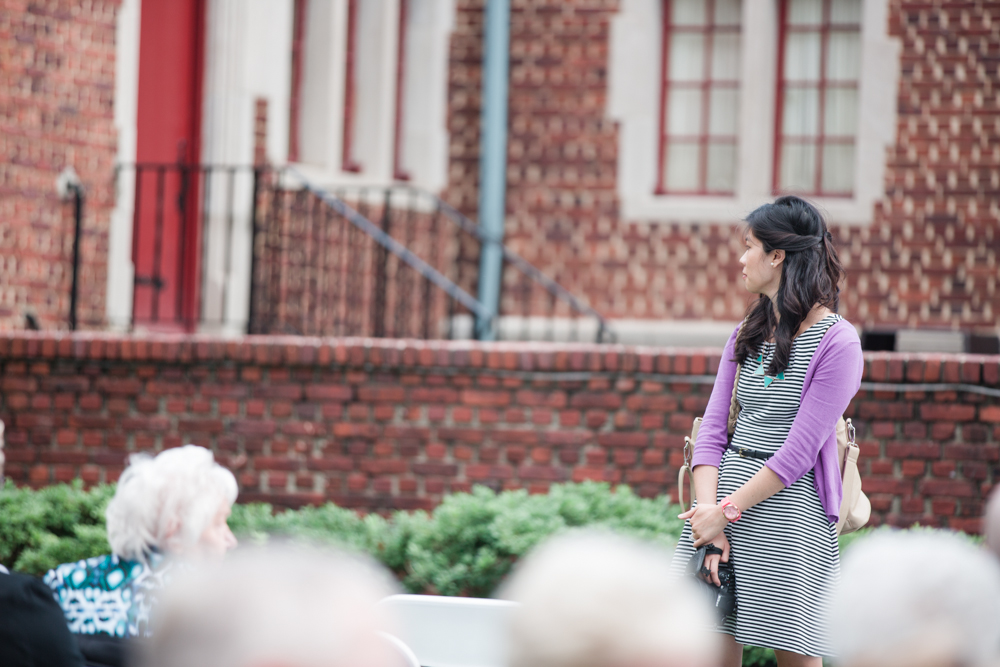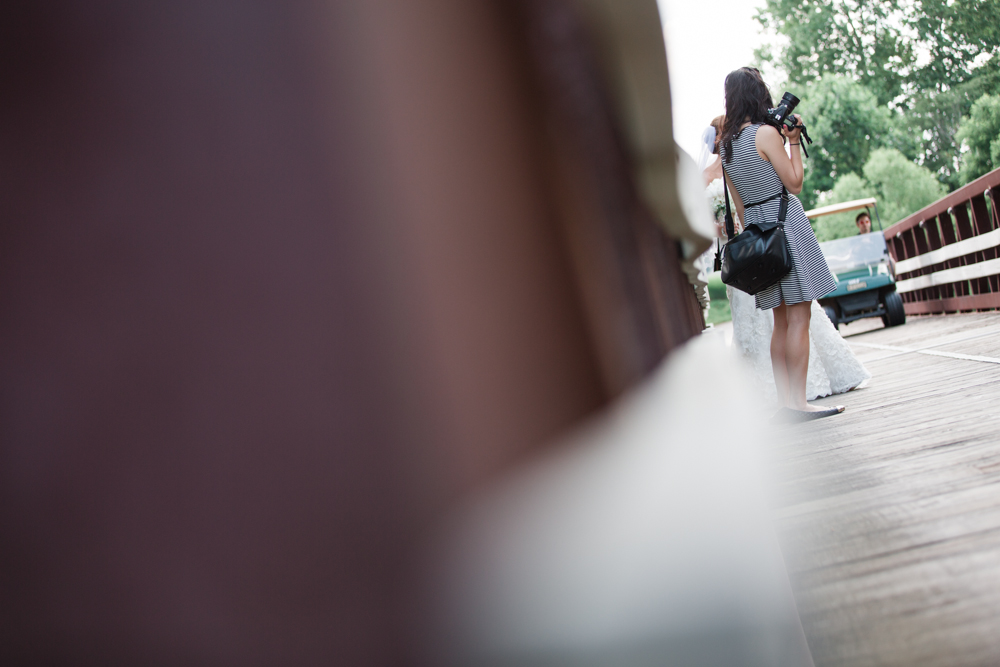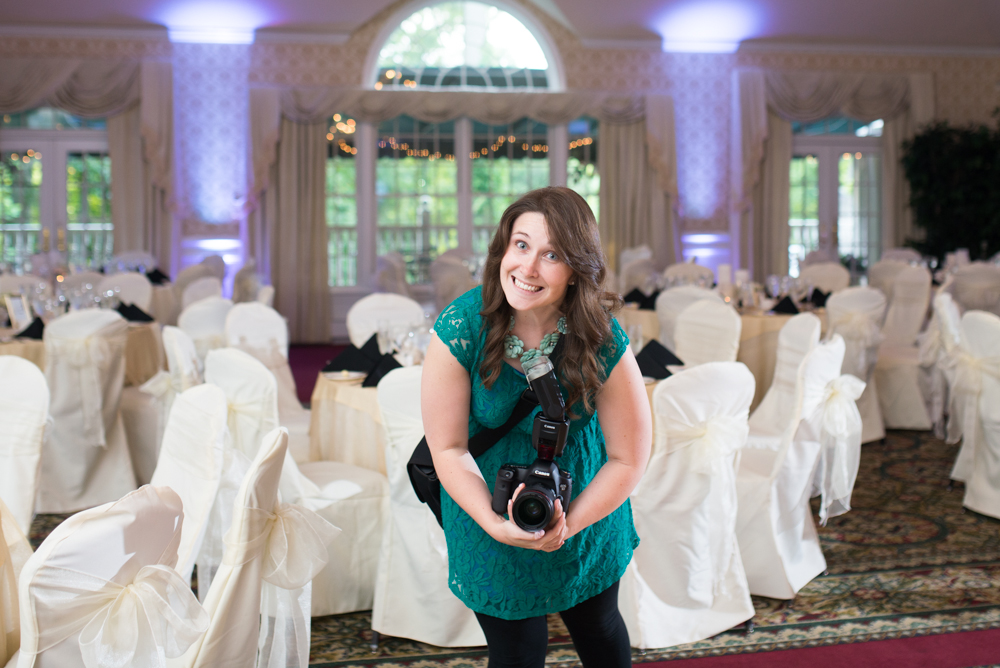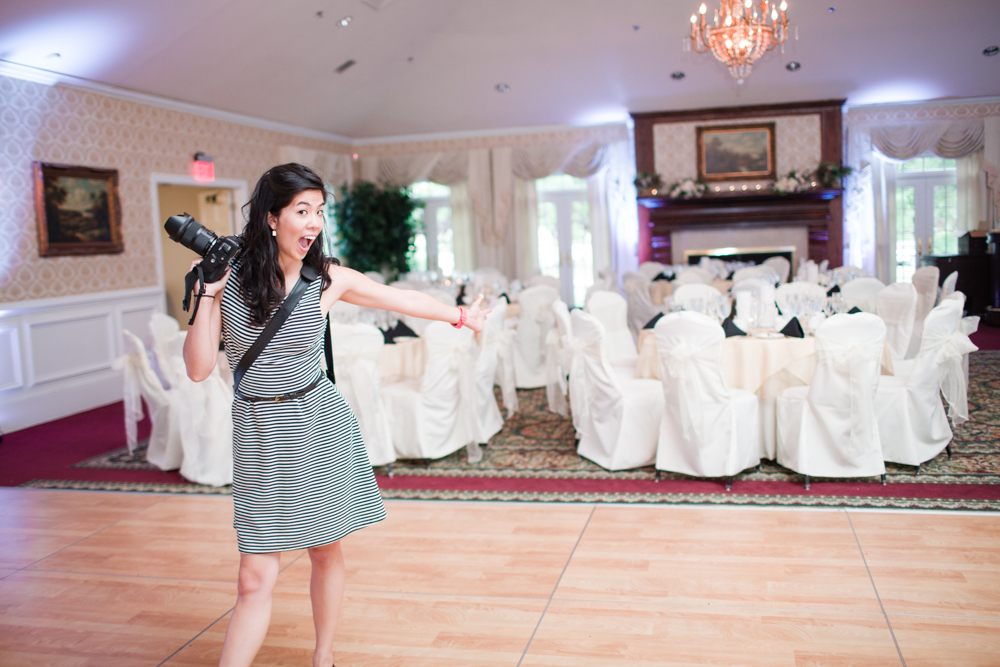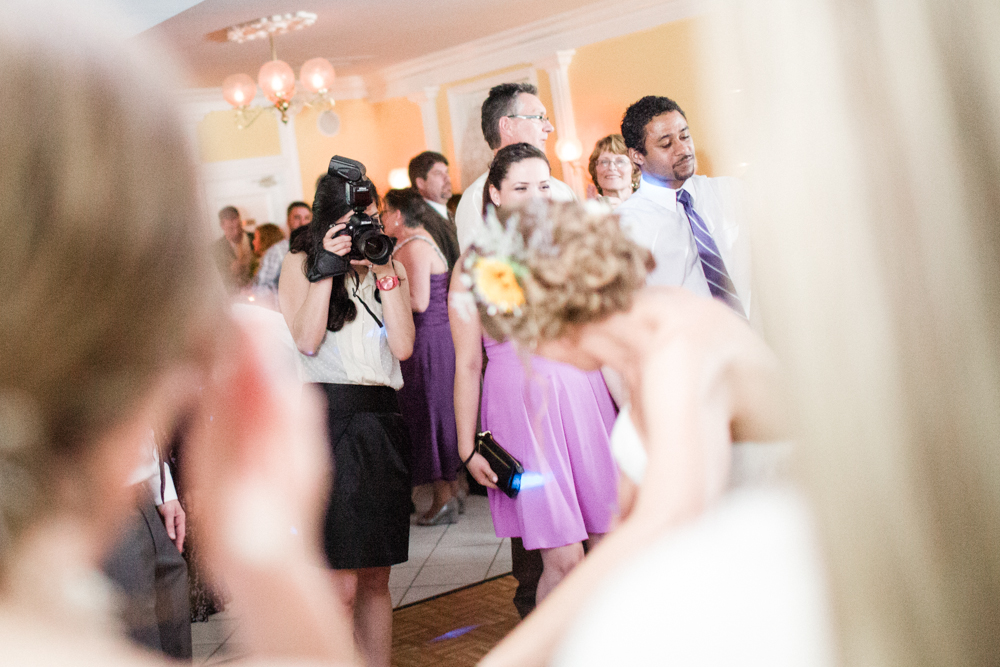 My wonderful second shooter Aaren, being a human Swiffer to protect Alyssa's dress.
Hands-down, my FAVORITE picture from this post. Melissa getting ambushed by the Philly Phanatic at Mark & Shannon's wedding. Not a lot of people can say they've belly bumped the Phanatic while photographing a wedding, but now she can ;)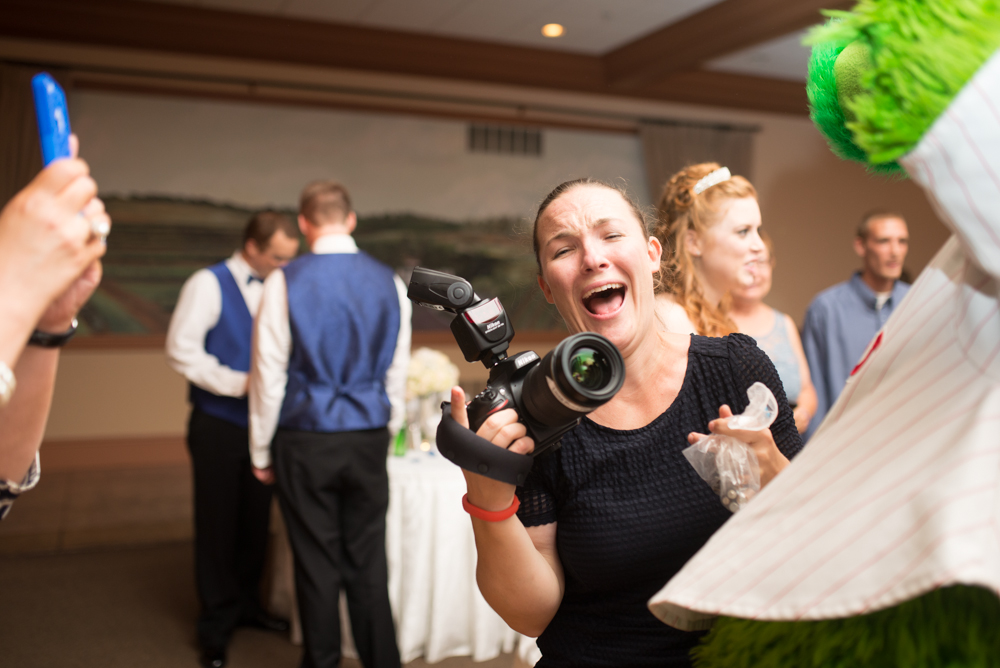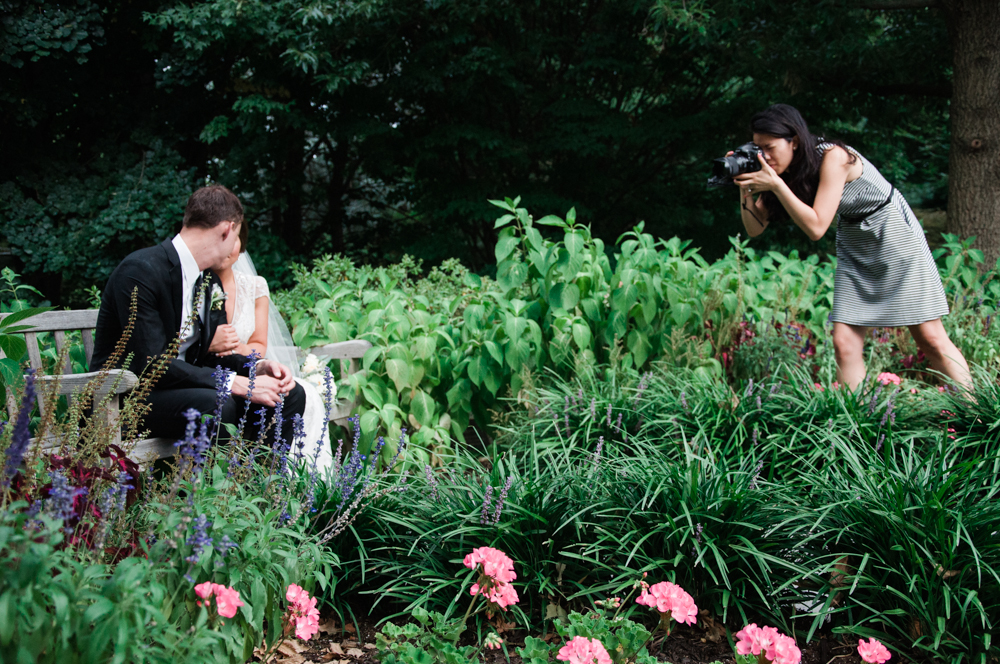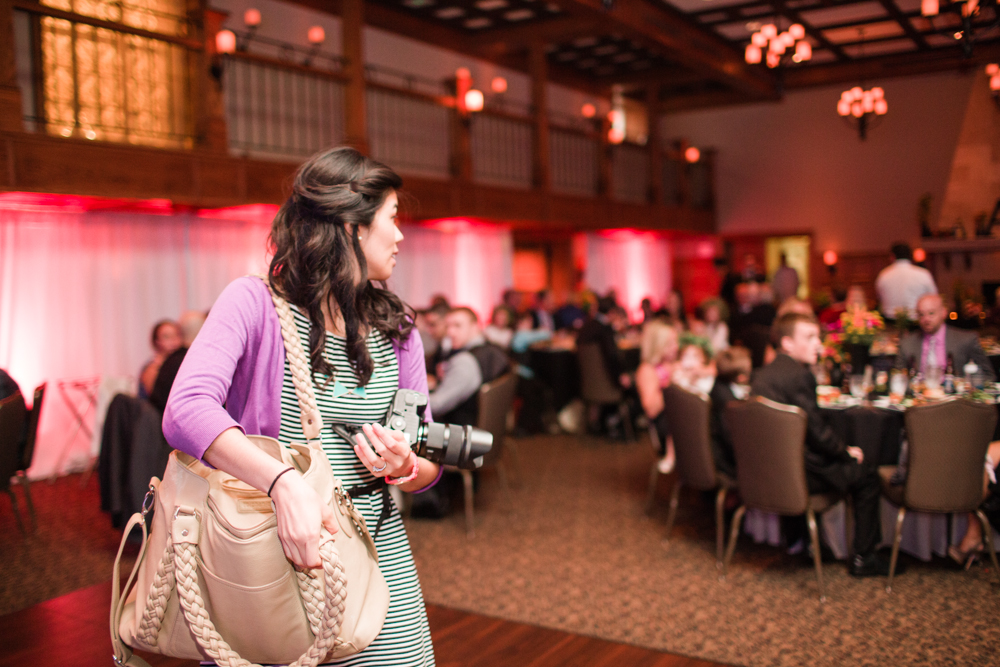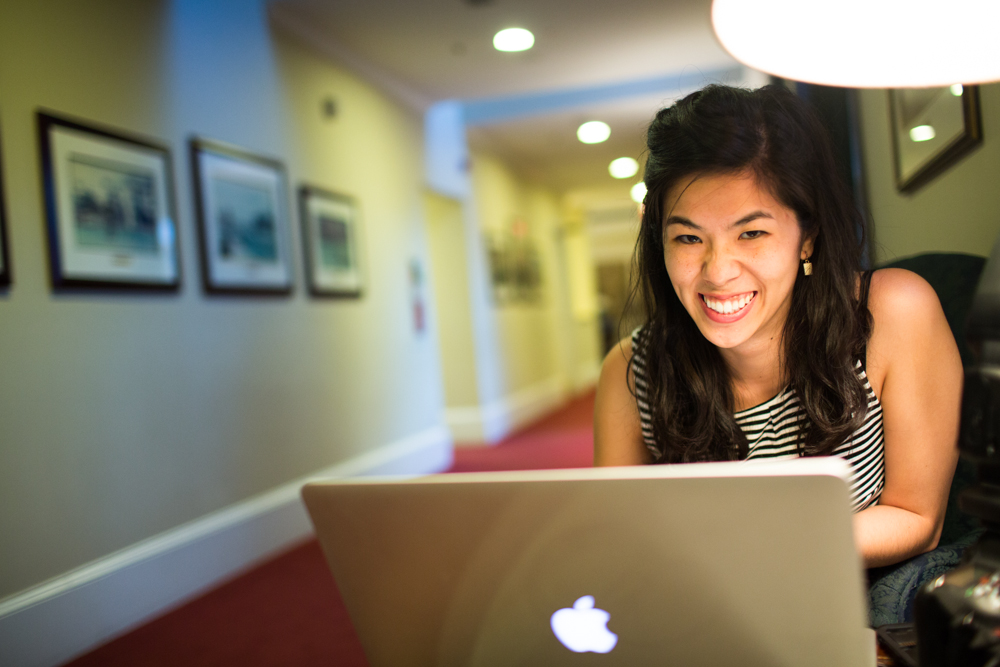 A BIG thank you to my seconds and assistants who have been so wonderful to me, and without whom this post would literally be impossible, assuming that bringing a selfie stick to get behind-the-scenes shots might prove distracting ;)
—
See more of my 2014 recaps here!
GETTING READY | CEREMONIES | BRIDE + GROOM
ENGAGEMENTS | WEDDING PARTY | DETAILS