The lovely and talented Stephanie Dee brought me to Cumberland for our most recent adventure, where we got to capture Bridget + Steven's wonderful outdoor wedding. These two have run the Ragnar Relay at Rocky Gap State Park, so it was only natural that their wedding be held there too! I have crazy respect for anyone who runs any kind of relay, mostly because I am more the kind of person who would offer snacks to congratulate you on running a relay instead.
Nothing better than a bride so excited for her first look that she breaks into a run :)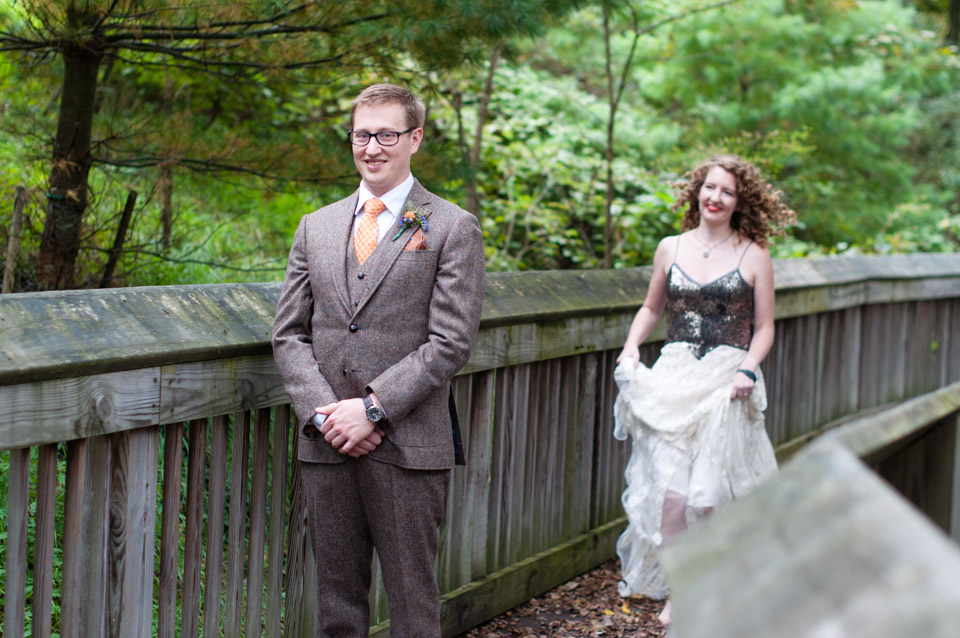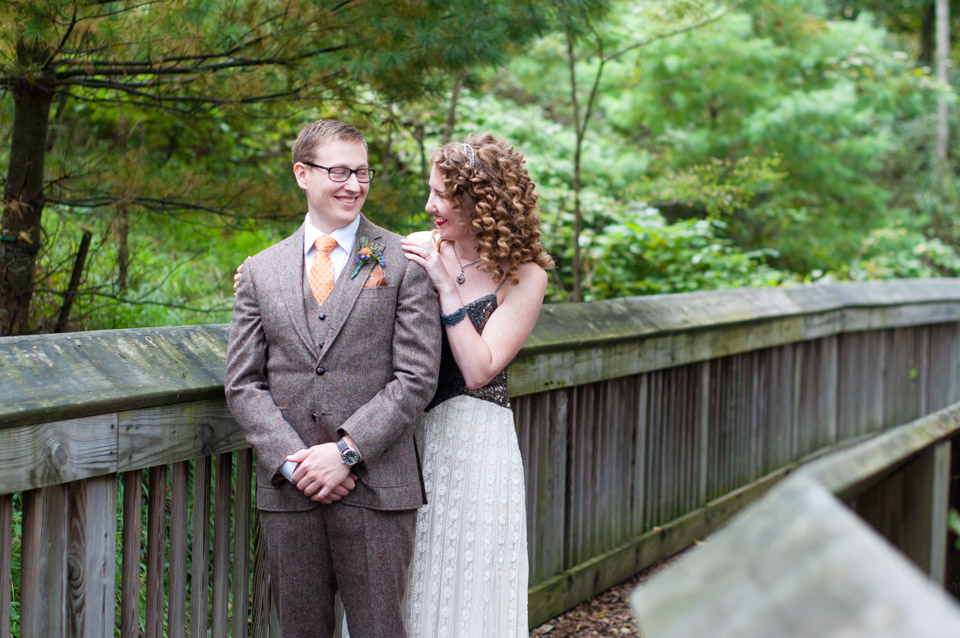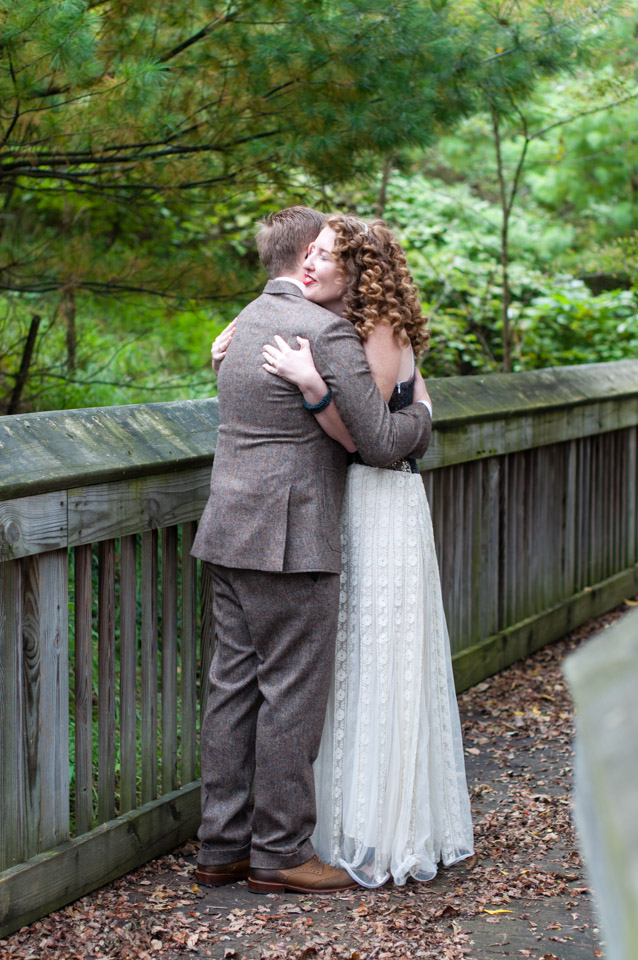 Bridget. I. Love. Your. Dress.
I think this might be my favorite bridal portrait to date :)
Wouldn't mind owning this dress either…
Let's go get you two married!
A trolley was running to shuttle guests to and fro…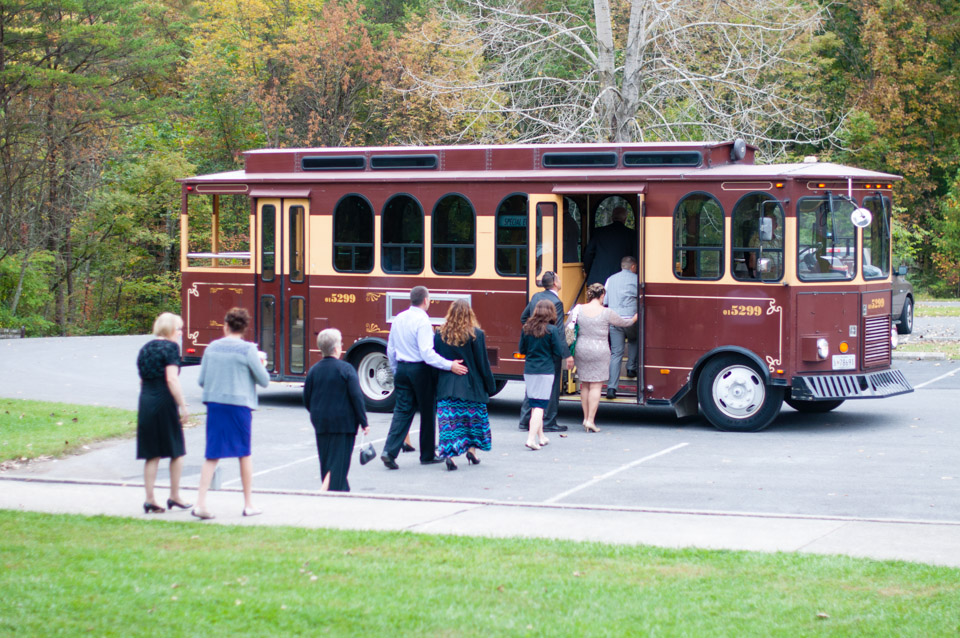 … and for a little fun for Bridget and Steven :)
I came home and asked Kealan if all our future meals could be labeled with cute pig menu holders. He didn't answer me.
Something a little different for Bridget and her dad's dance…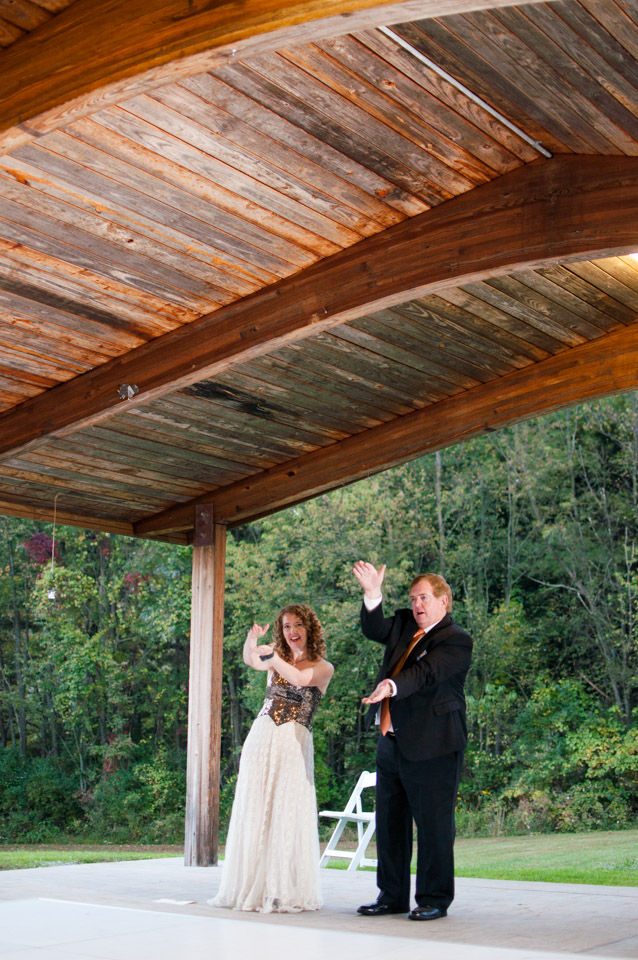 A little guest participation for the Unicorn Song :)