Ever since Kealan and I have been engaged, we've talked about how much we wanted to adopt a puppy – I grew up with fish (basically… petless) and Kealan grew up on the dark side (kitties), but we're dog people at heart :)
We decided to wait until we'd settled into marriage for little bit before adding to our little team, and then, when we found out that we were moving to Philadelphia, we decided to add pet-friendly to our apartment wish list. And then we adopted little mister Colby Jack! He is a Golden Lab mix, and has us completely wrapped around his little (gigantic) paws.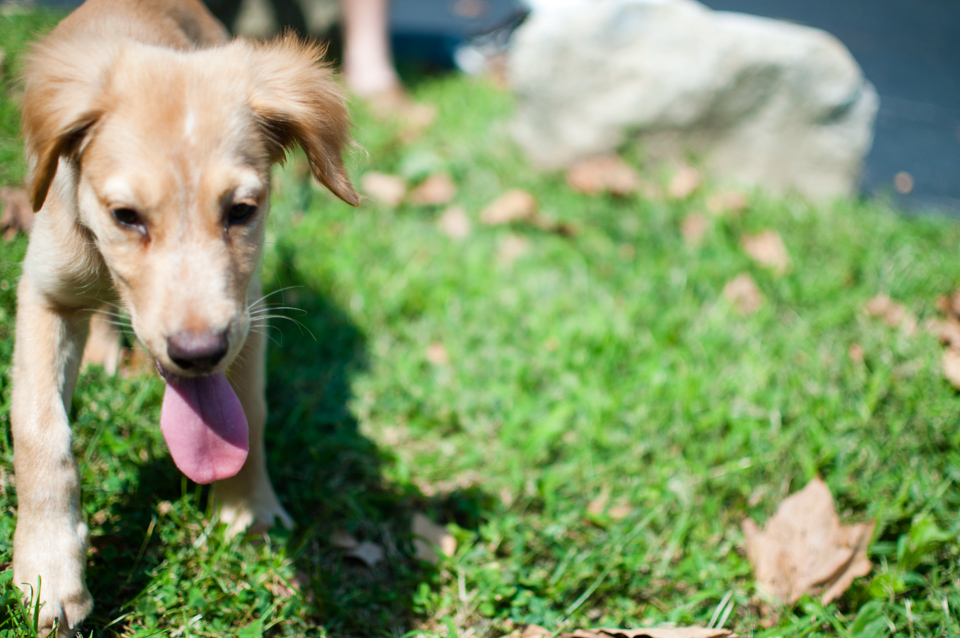 On Labor Day we drove up to Connecticut with our friend Meryl to pick up Colby at his foster home. He fell for Meryl very quickly and she has been the best tool in our arsenal of training incentives :)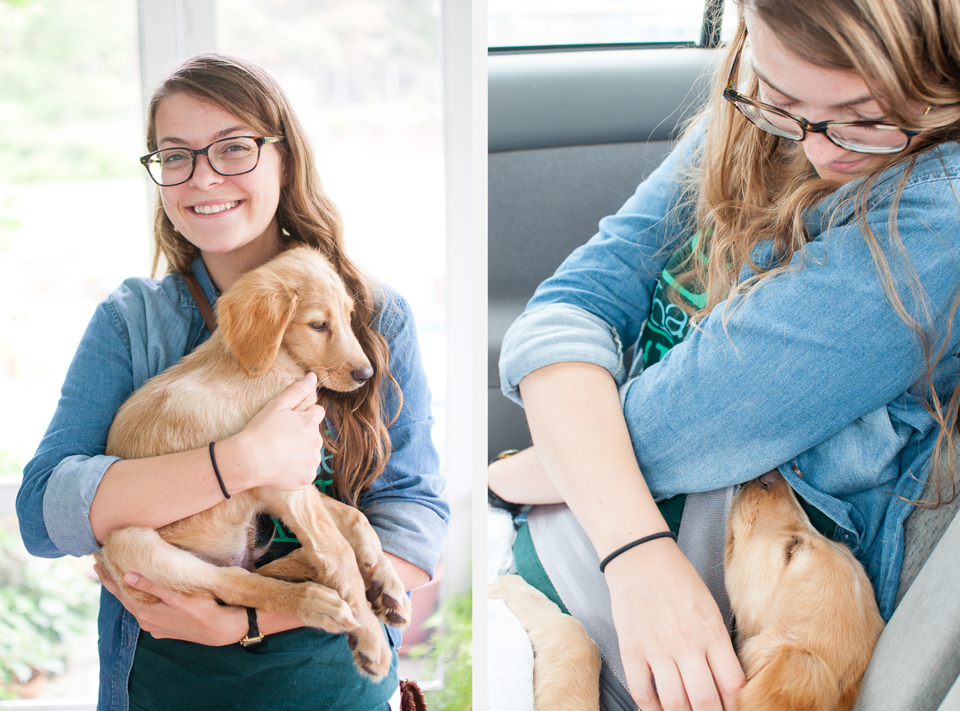 Initially, Colby kept me company during work hours in this little nook we made him, until two days later his fear of heights became apparent to him.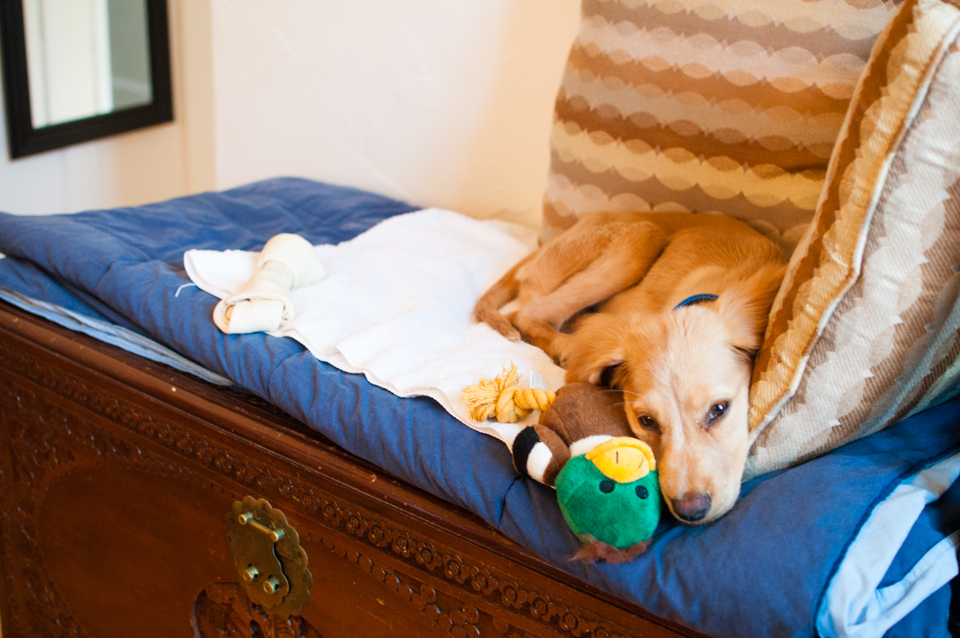 Now he spends a lot of the working hours going behind my desk and trying to find a way out through these boxes.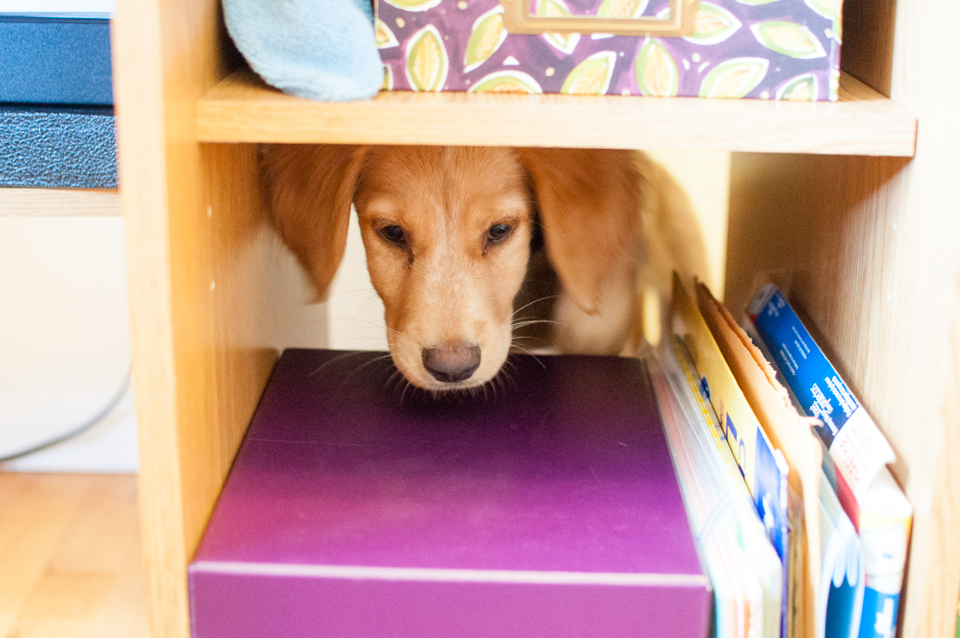 And trying to look sorrowful enough to find a lap to sit in.
Things Colby likes: cuddling, being held, snuggling, being pet, repeat, repeat.
Things Colby doesn't like: anything that involves him not being the center of attention. Like naps.
Here is Colby being sad because he has to share the limelight with our friends. :)
ps we love you.