Julia + Bryan = church choir high school gal meets organ player college guy! They had their first date in 2011 – at Max Brenner, so you know they have good taste ;) – got engaged in 2013, and finally got to tie the knot this past weekend! I loved being a part of the Northbrook Marketplace wedding of these two sweet souls.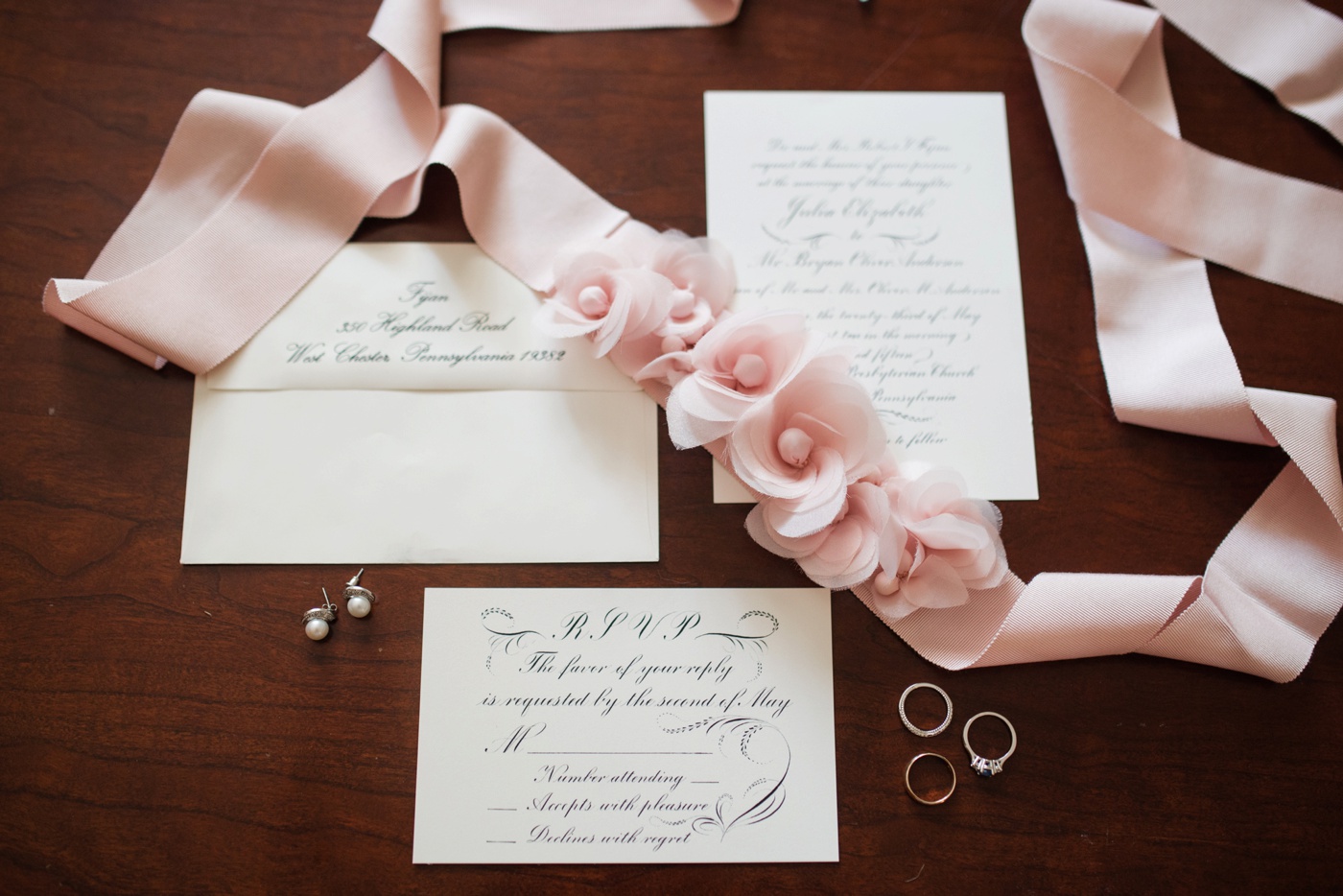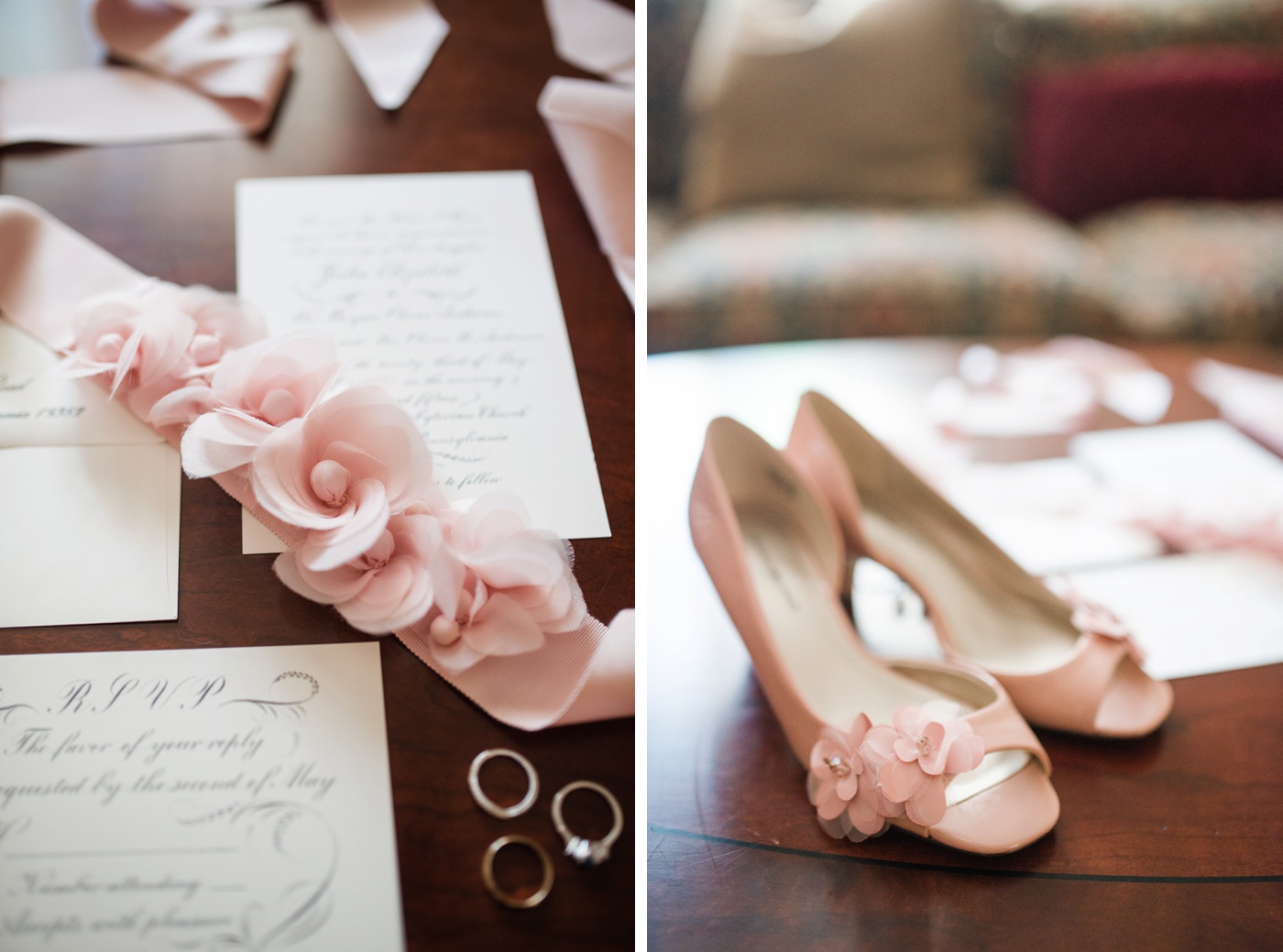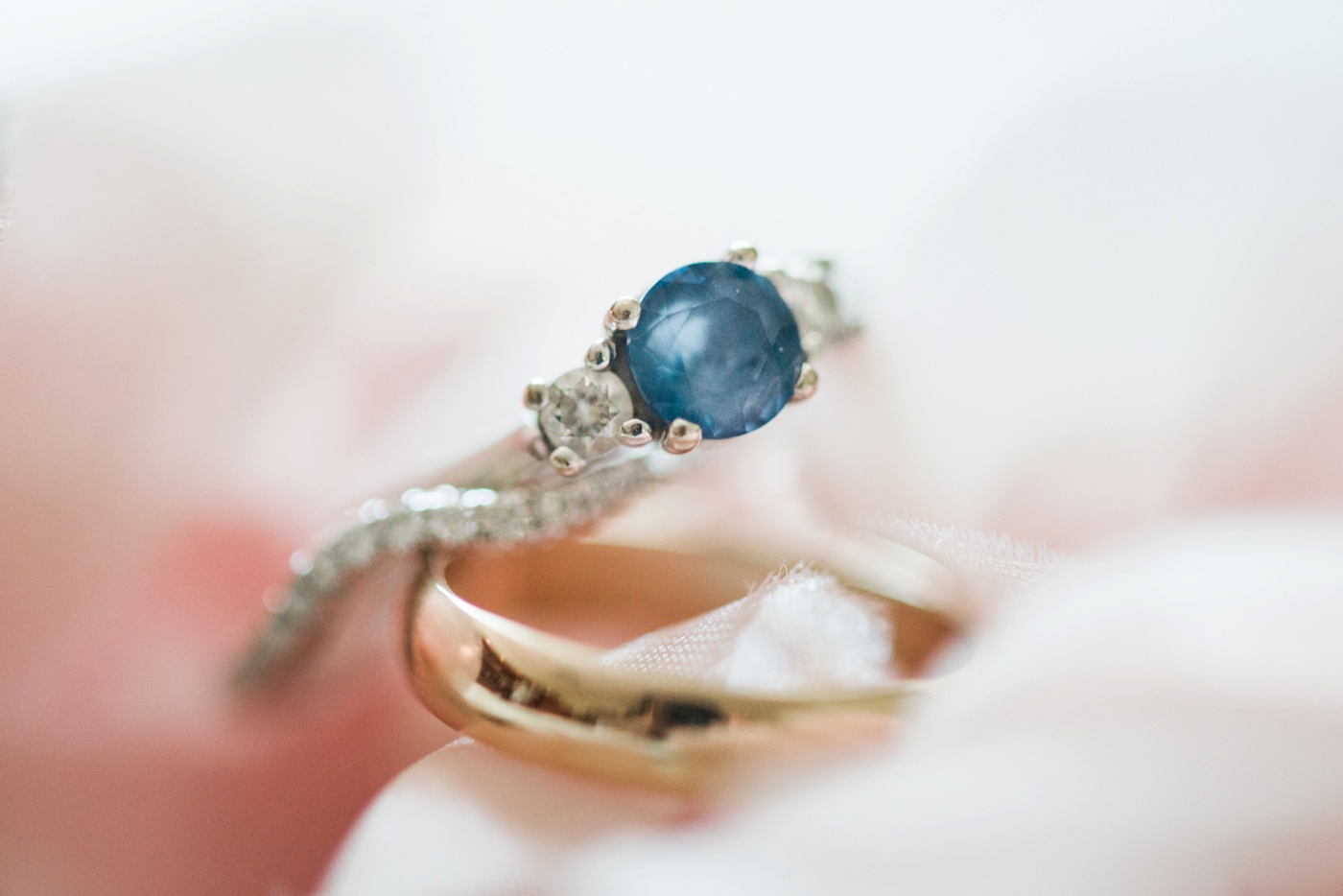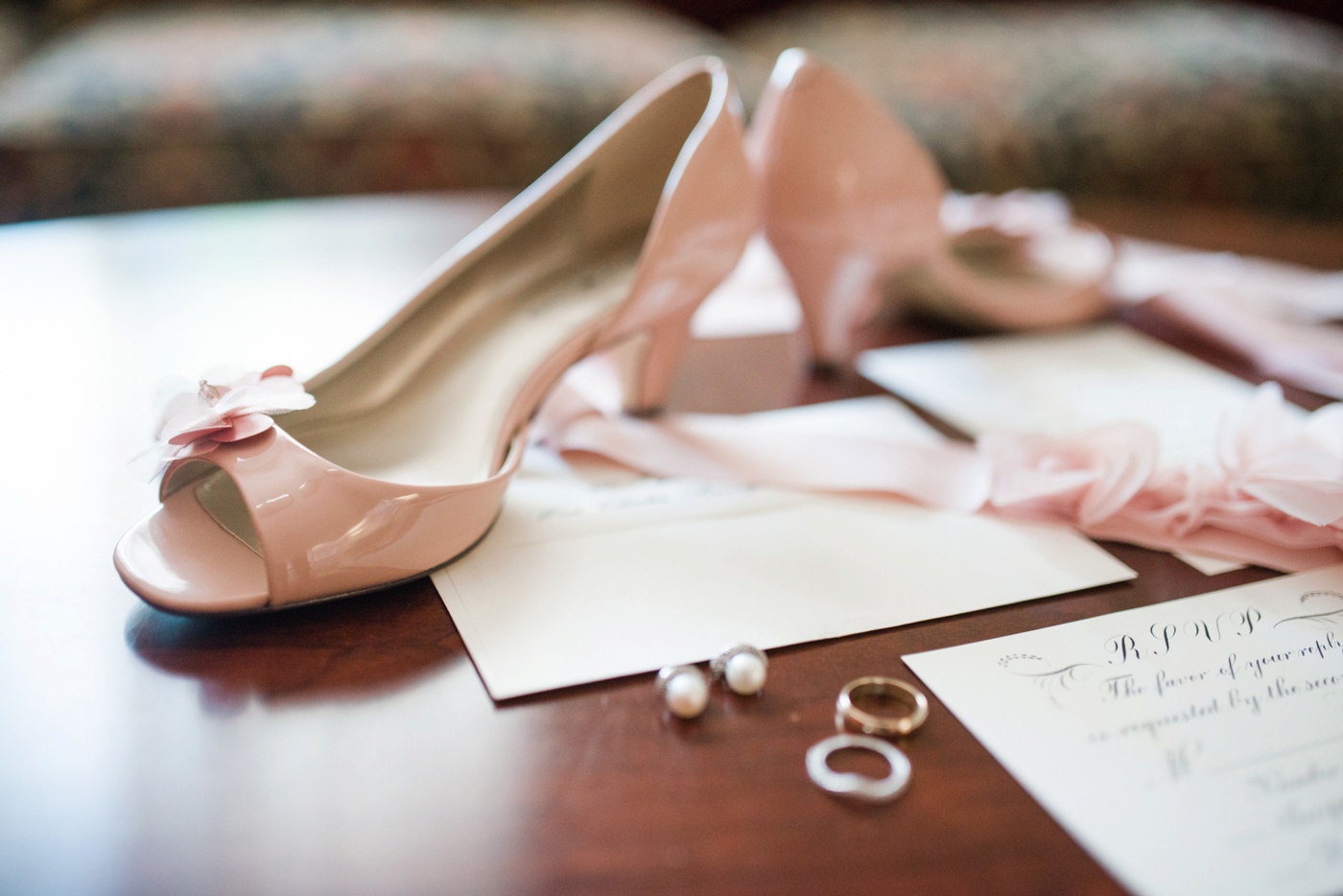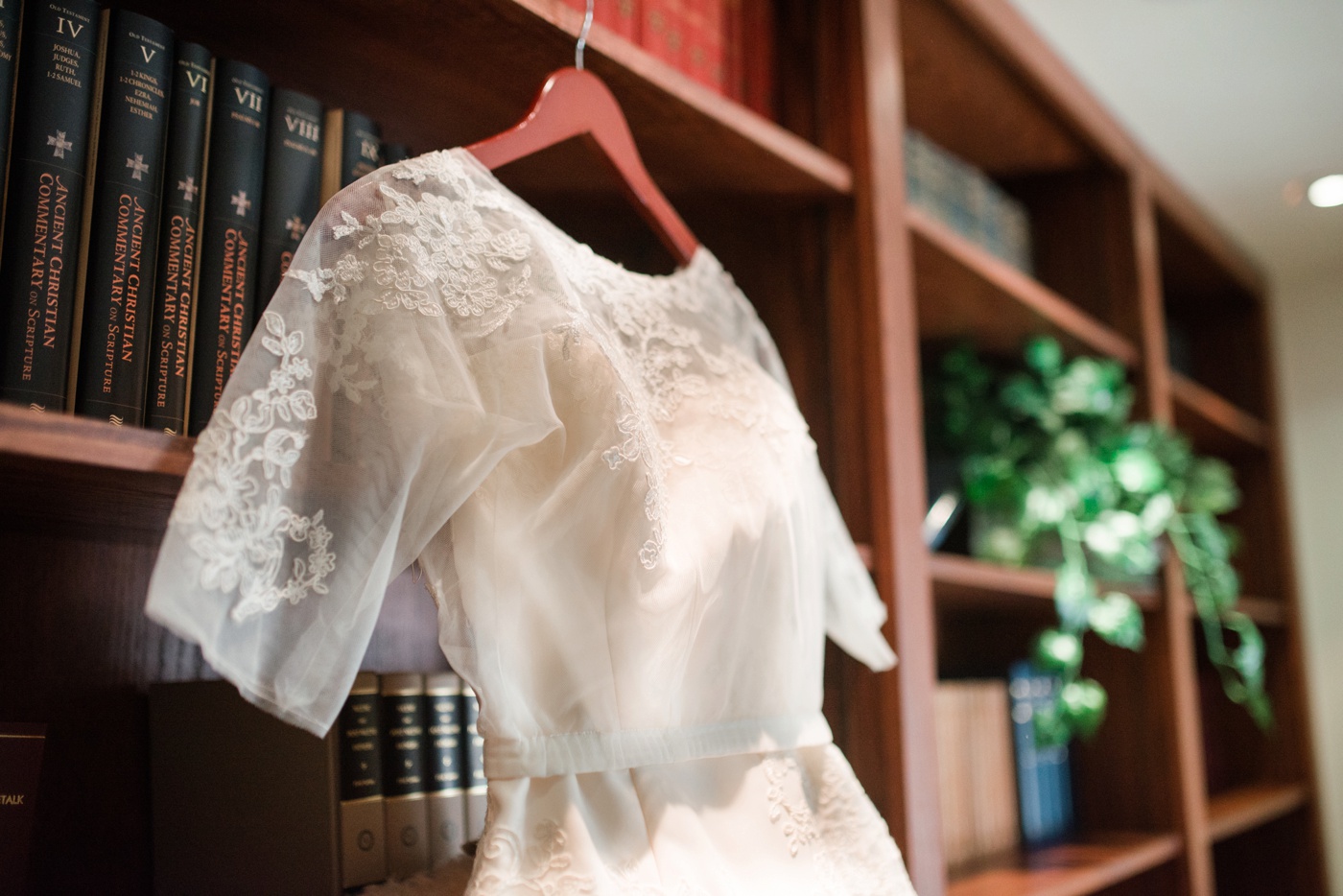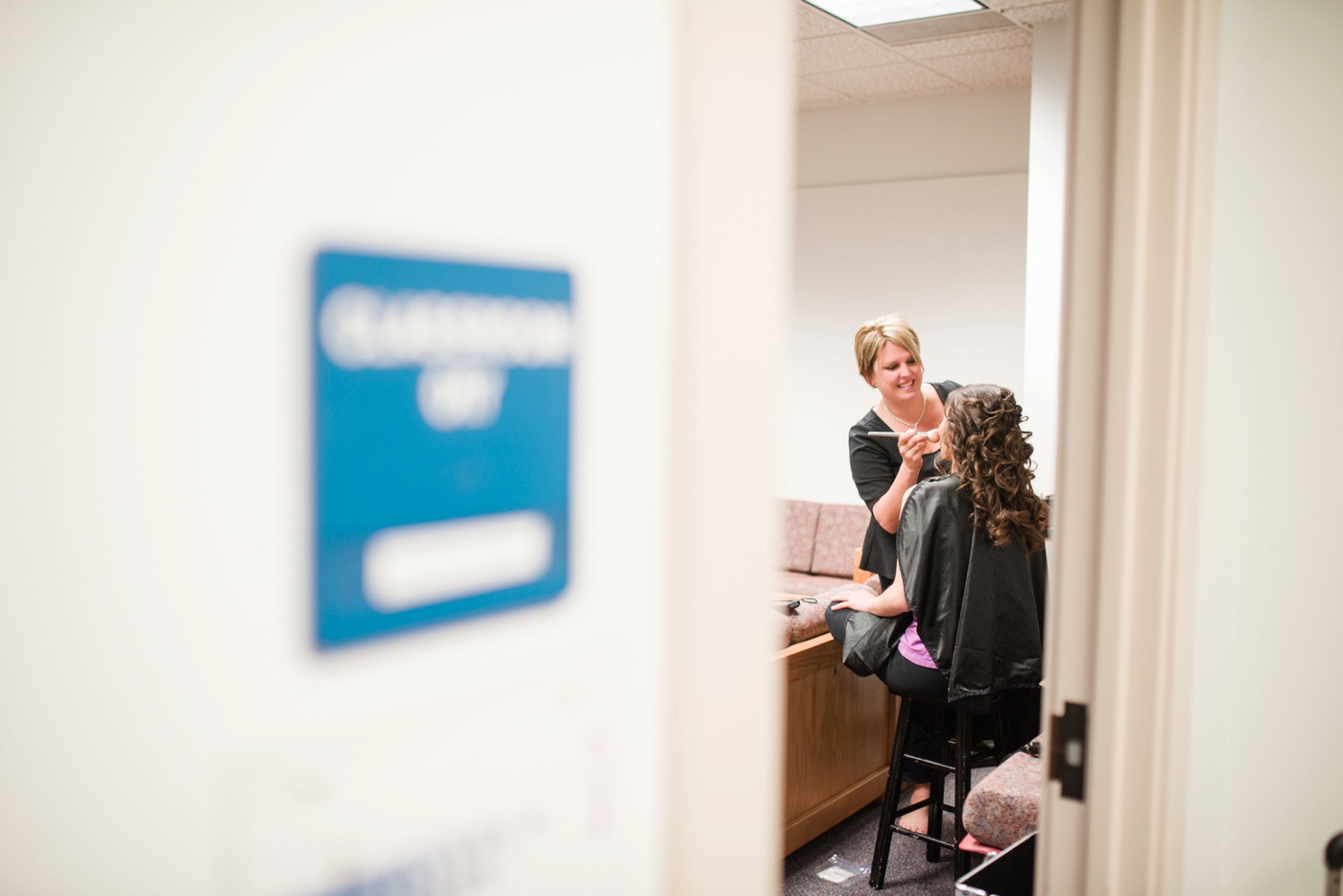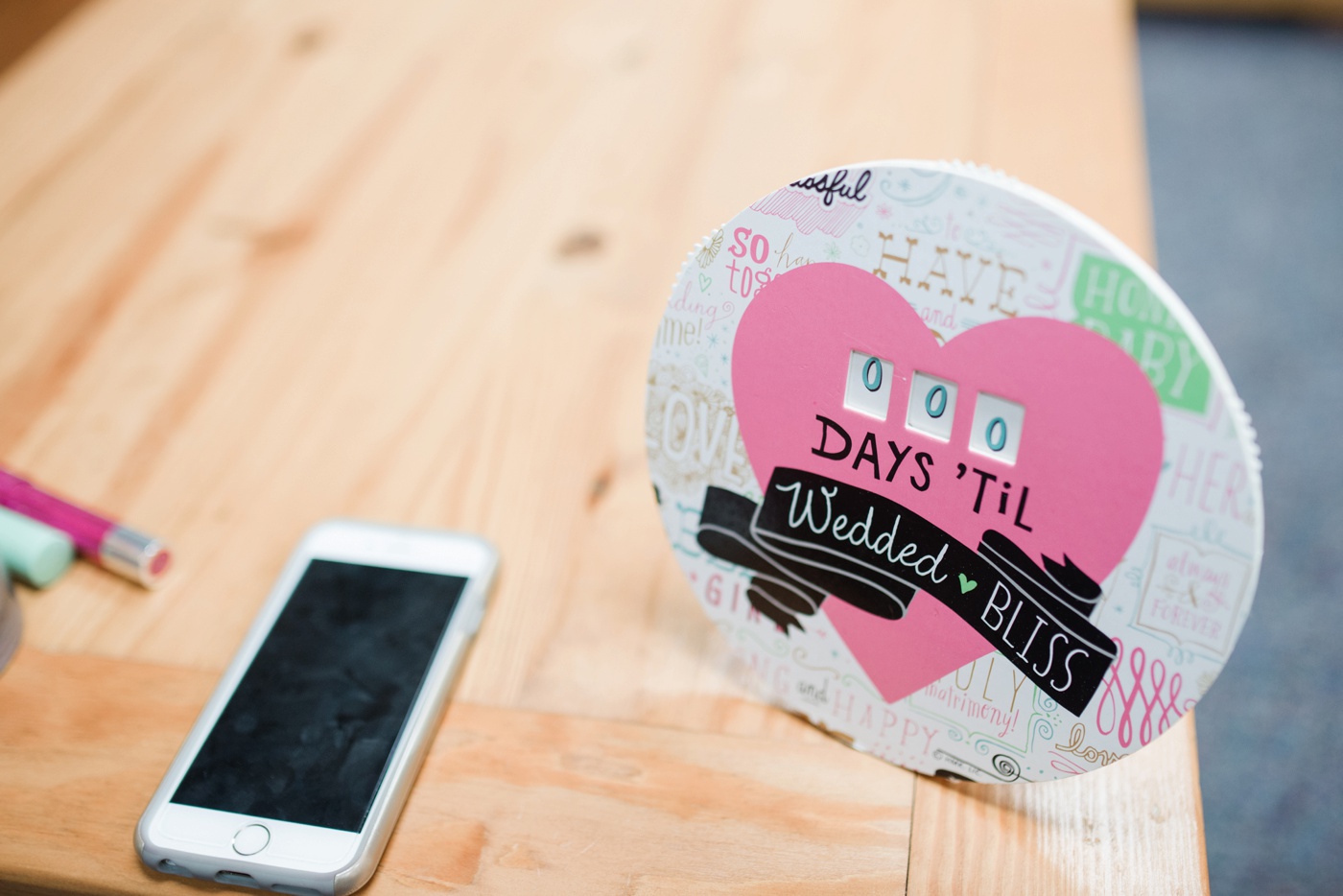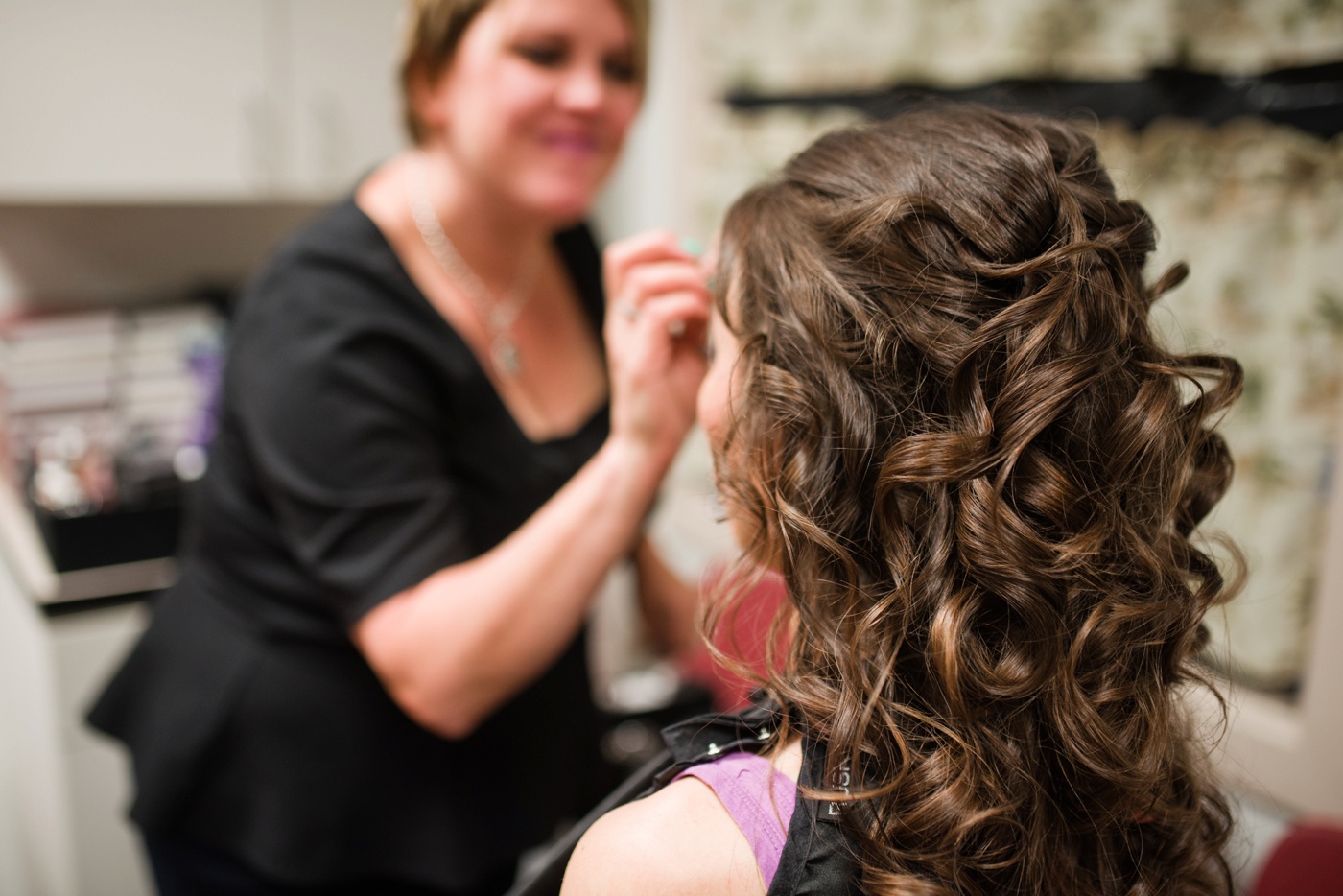 It wasn't quite time to see Julia yet, so a little groomsman intervention was necessary :)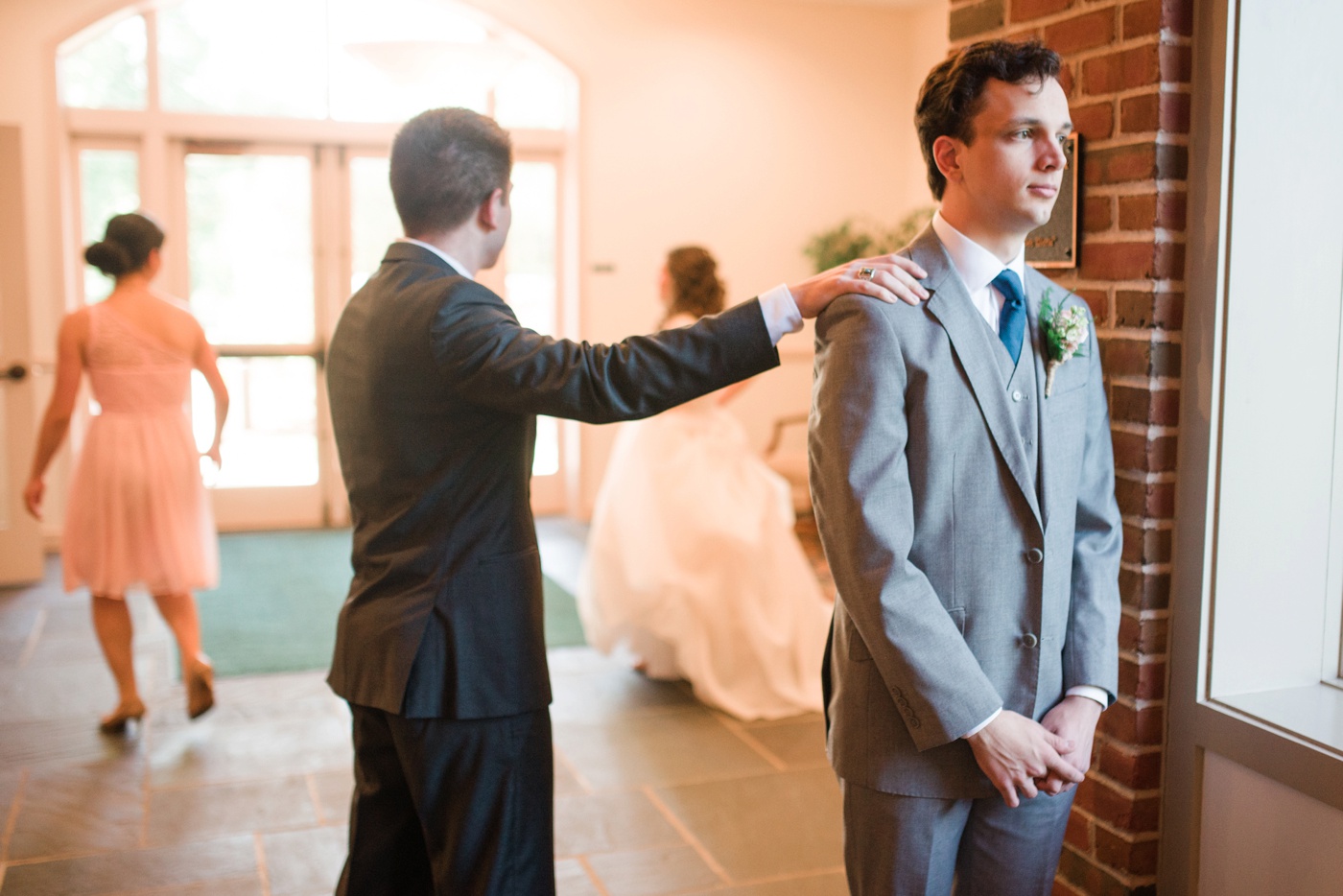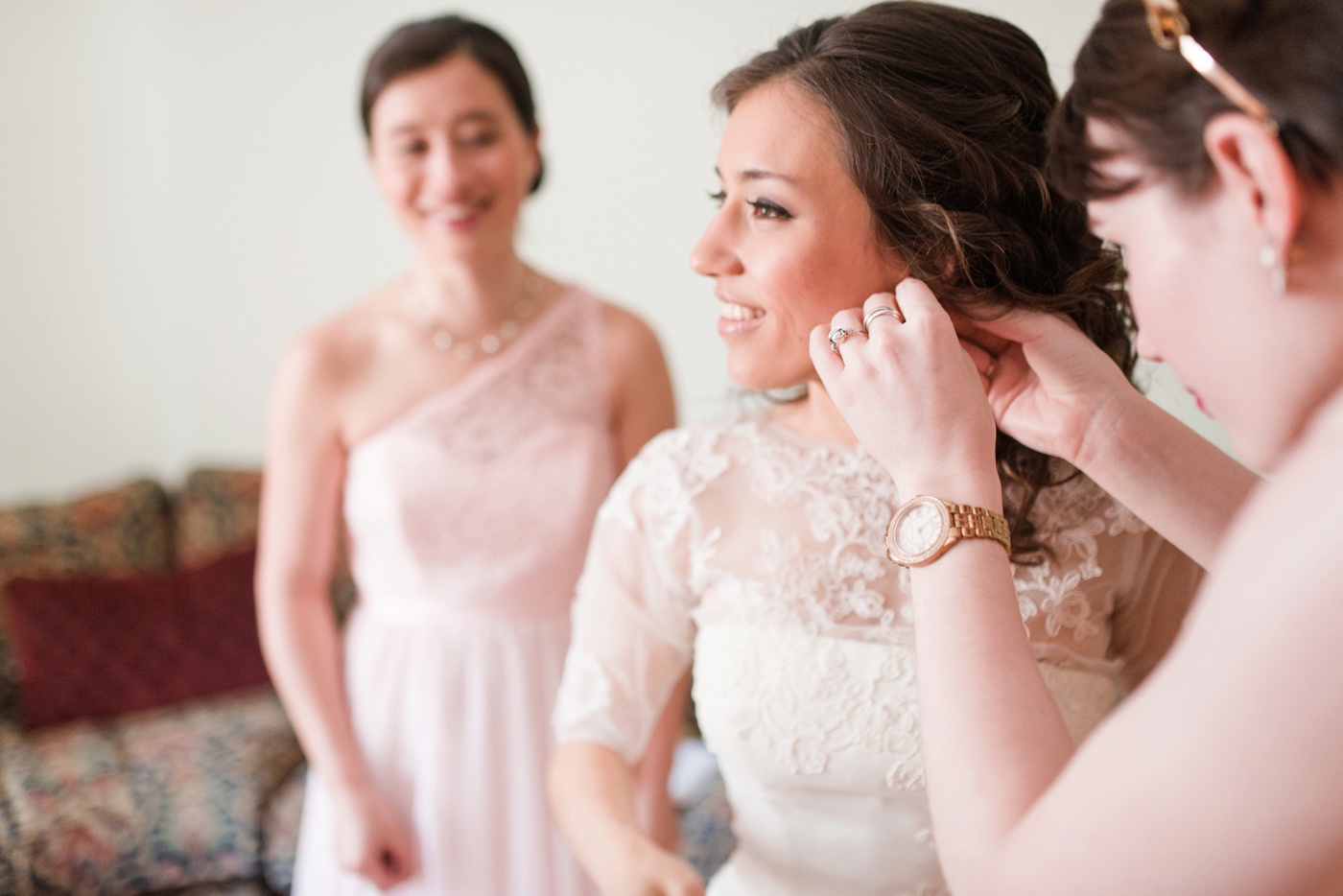 Remember this lady? Julia's big sister Elise got married in March, and they shared a veil. Cue heart explosion.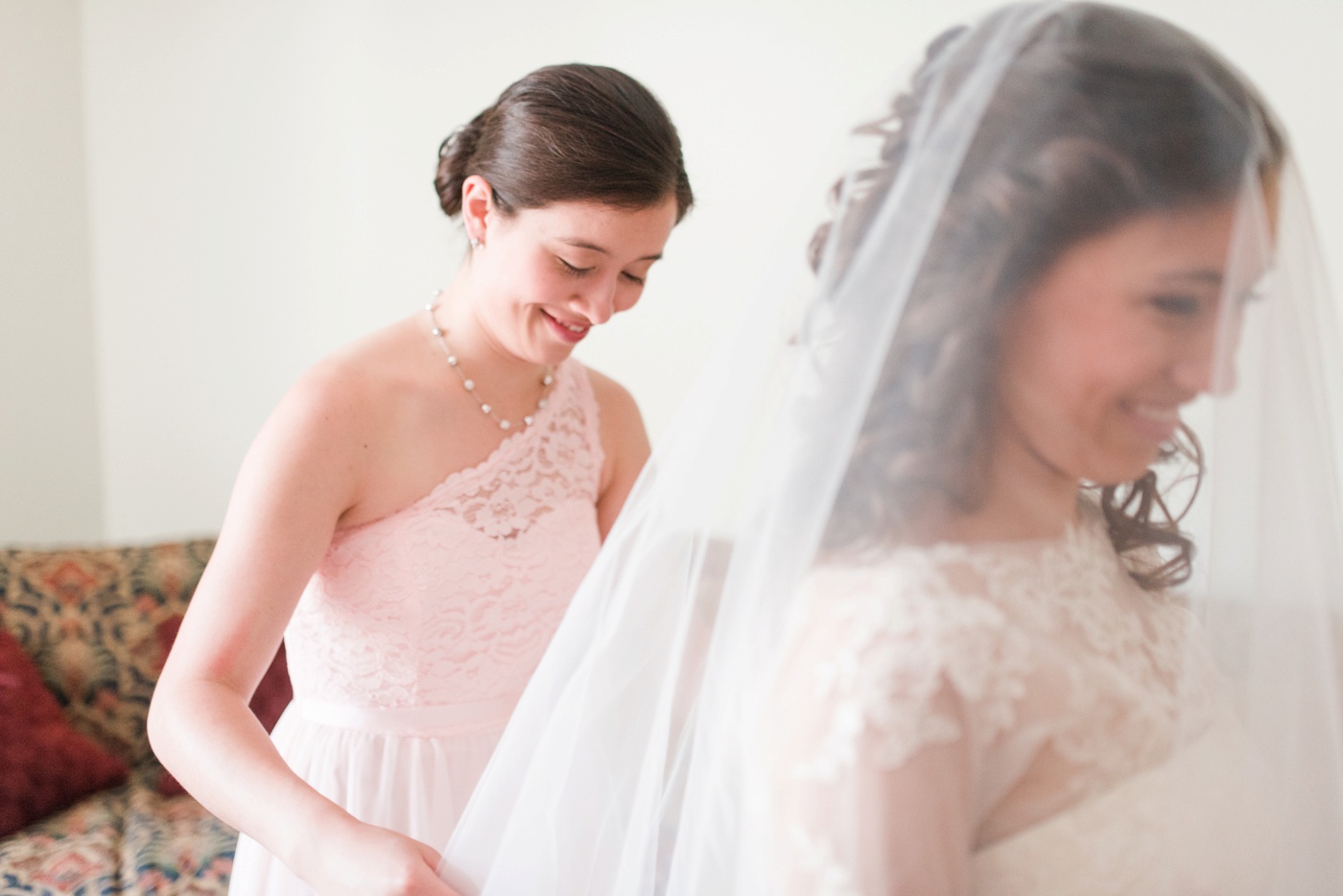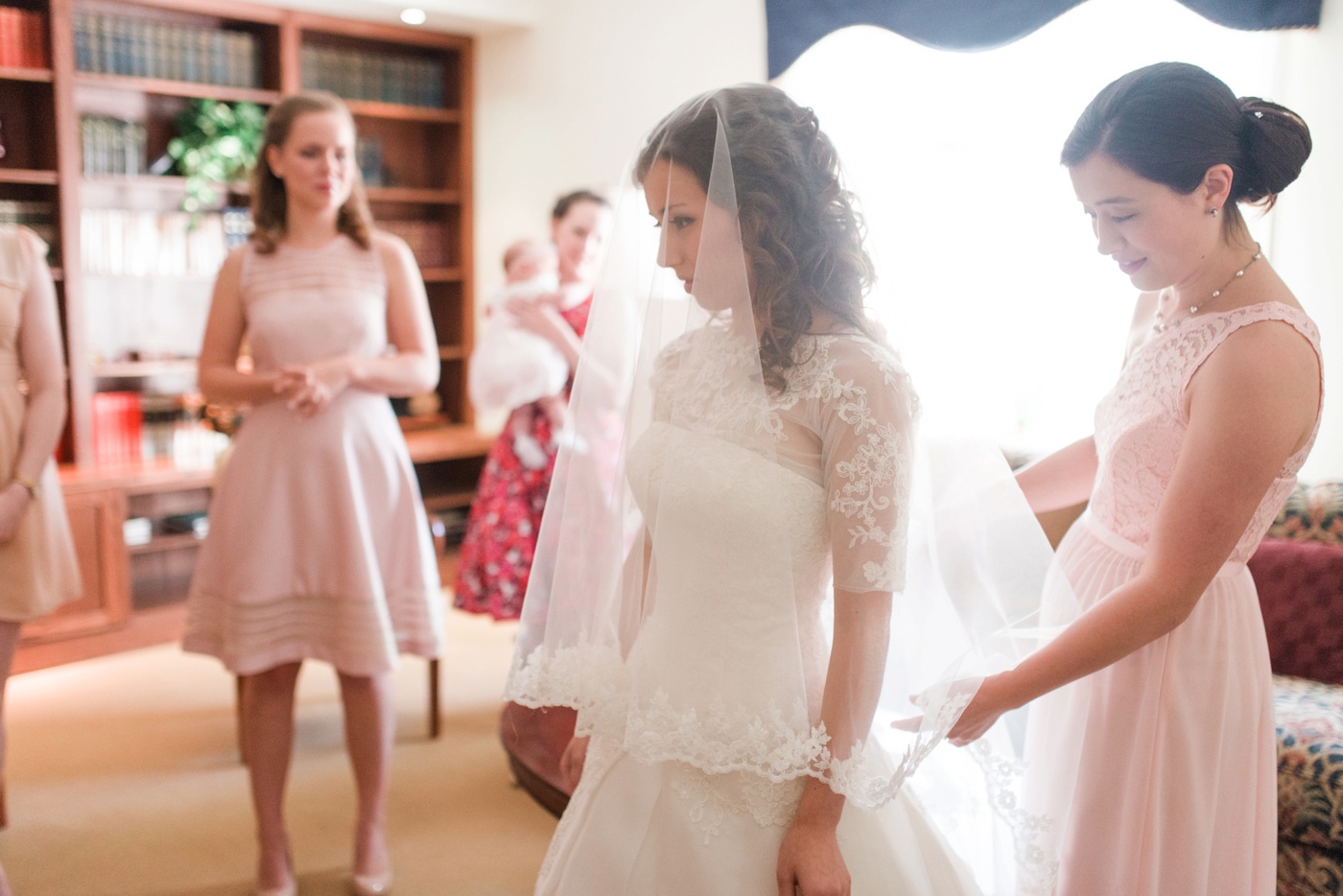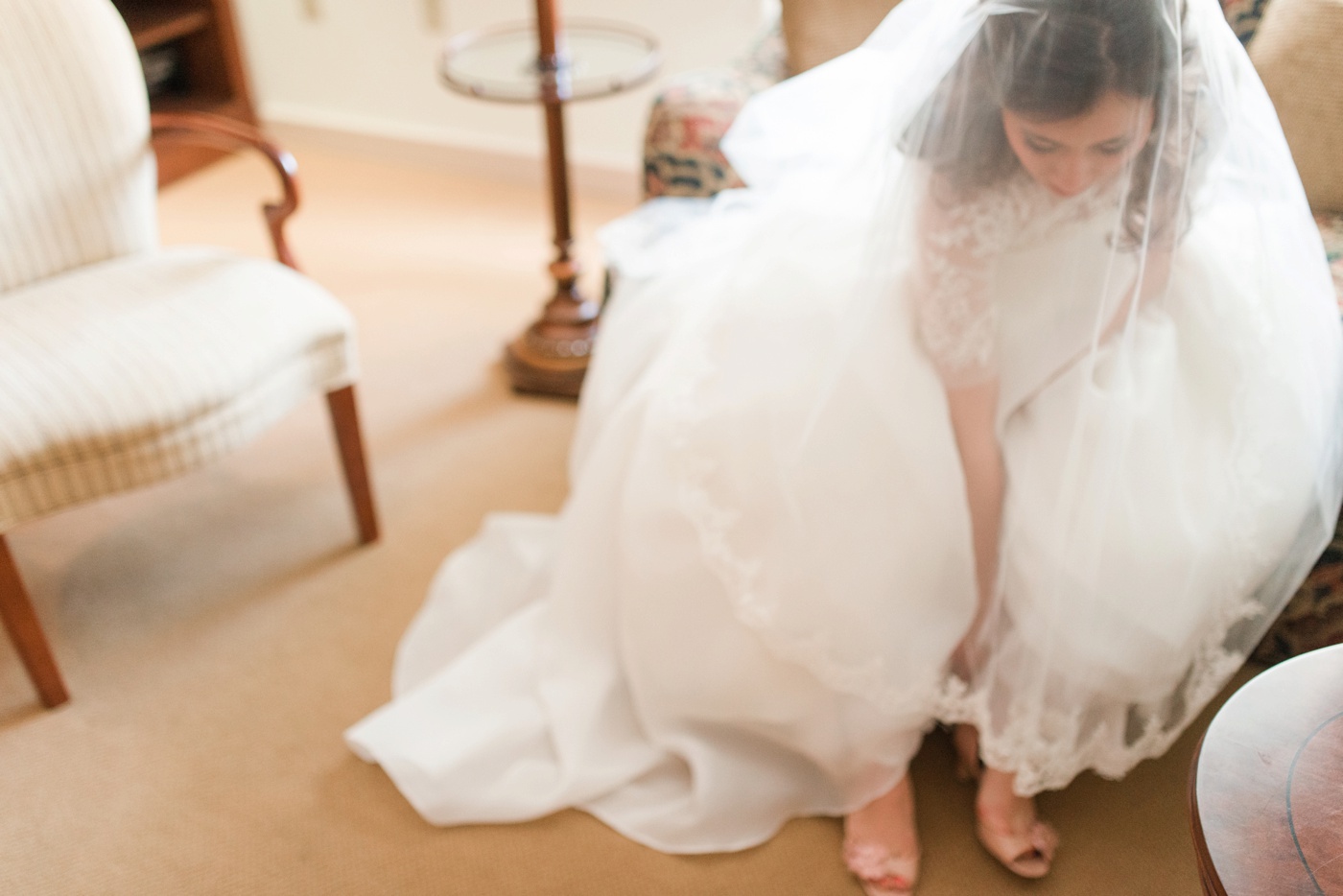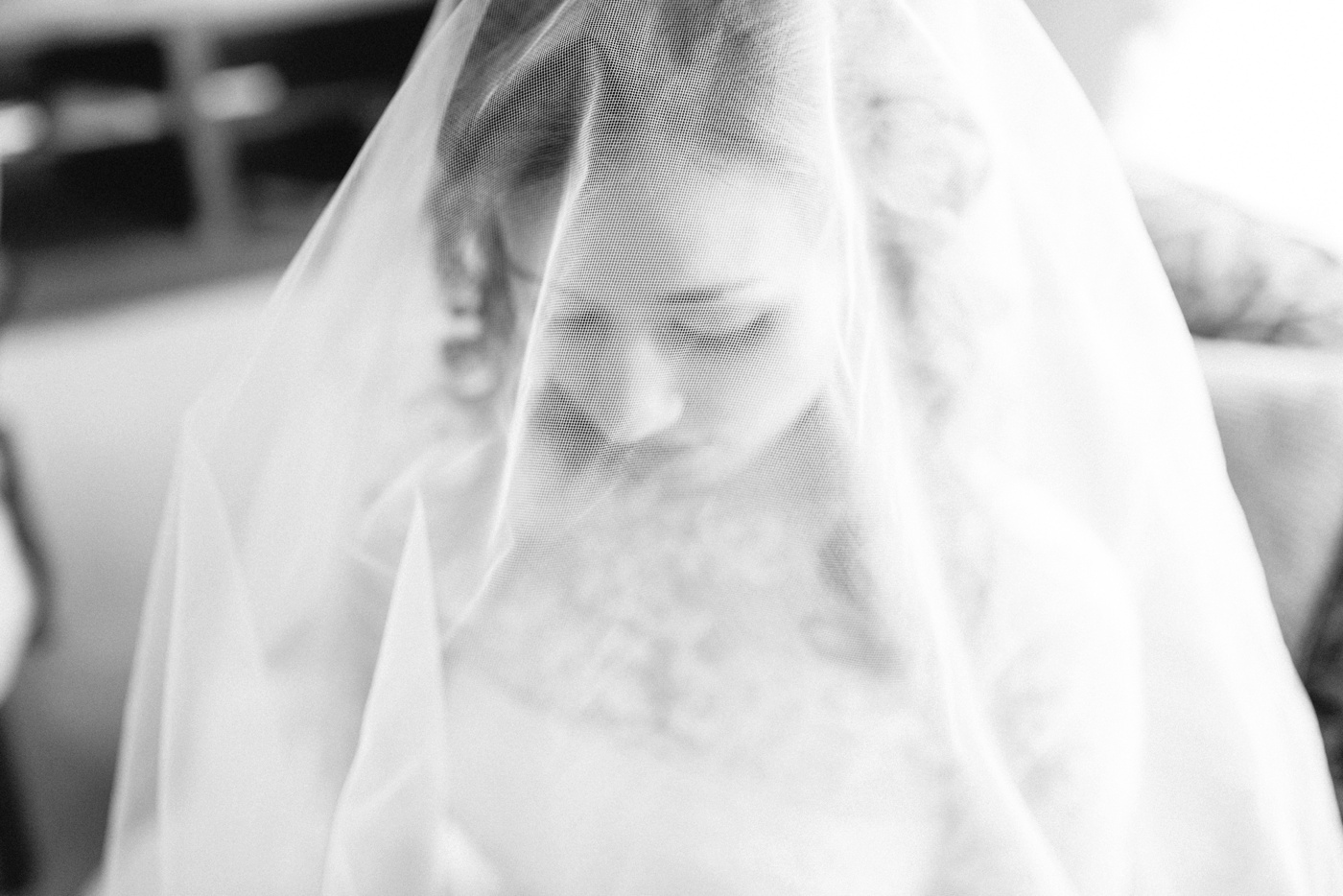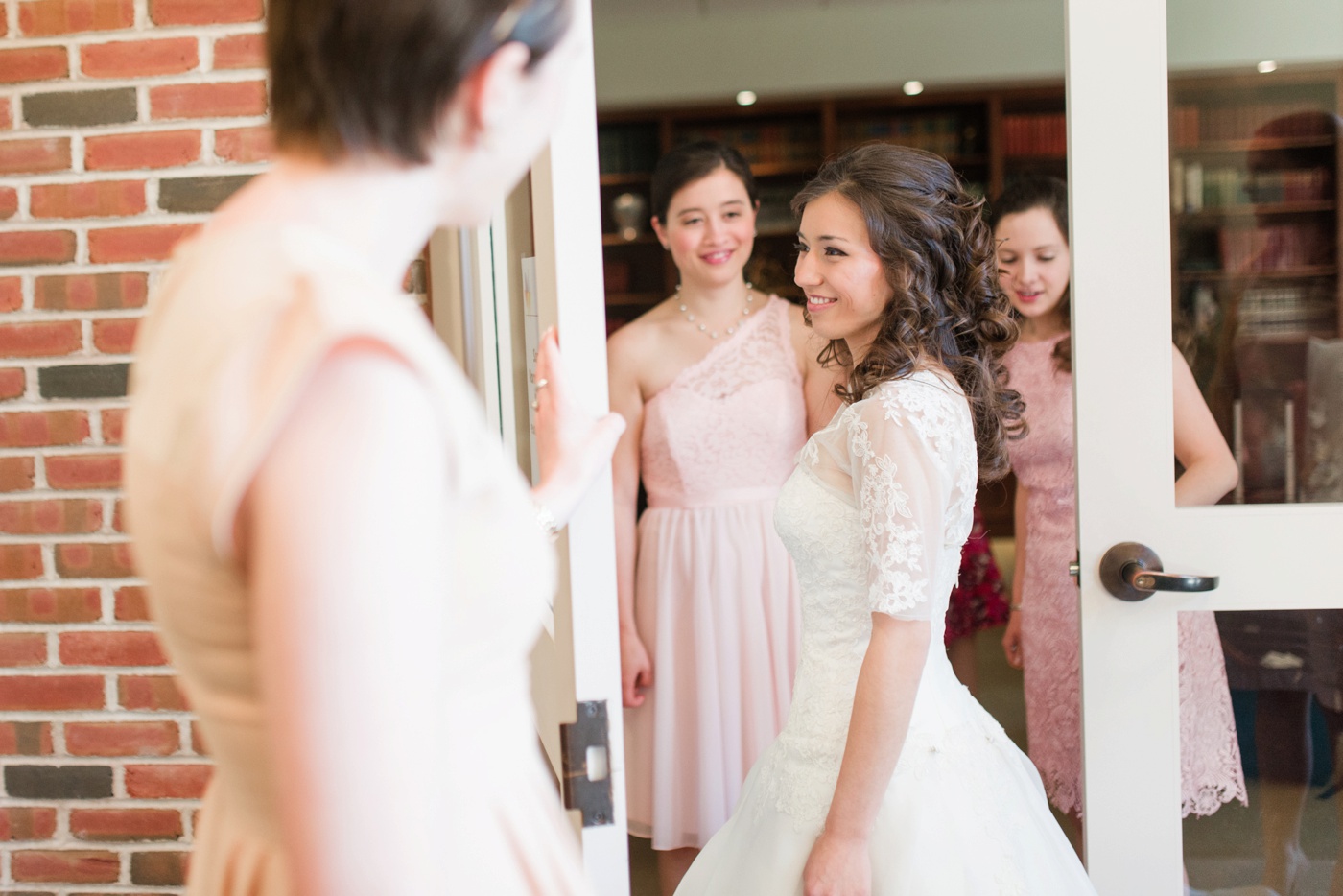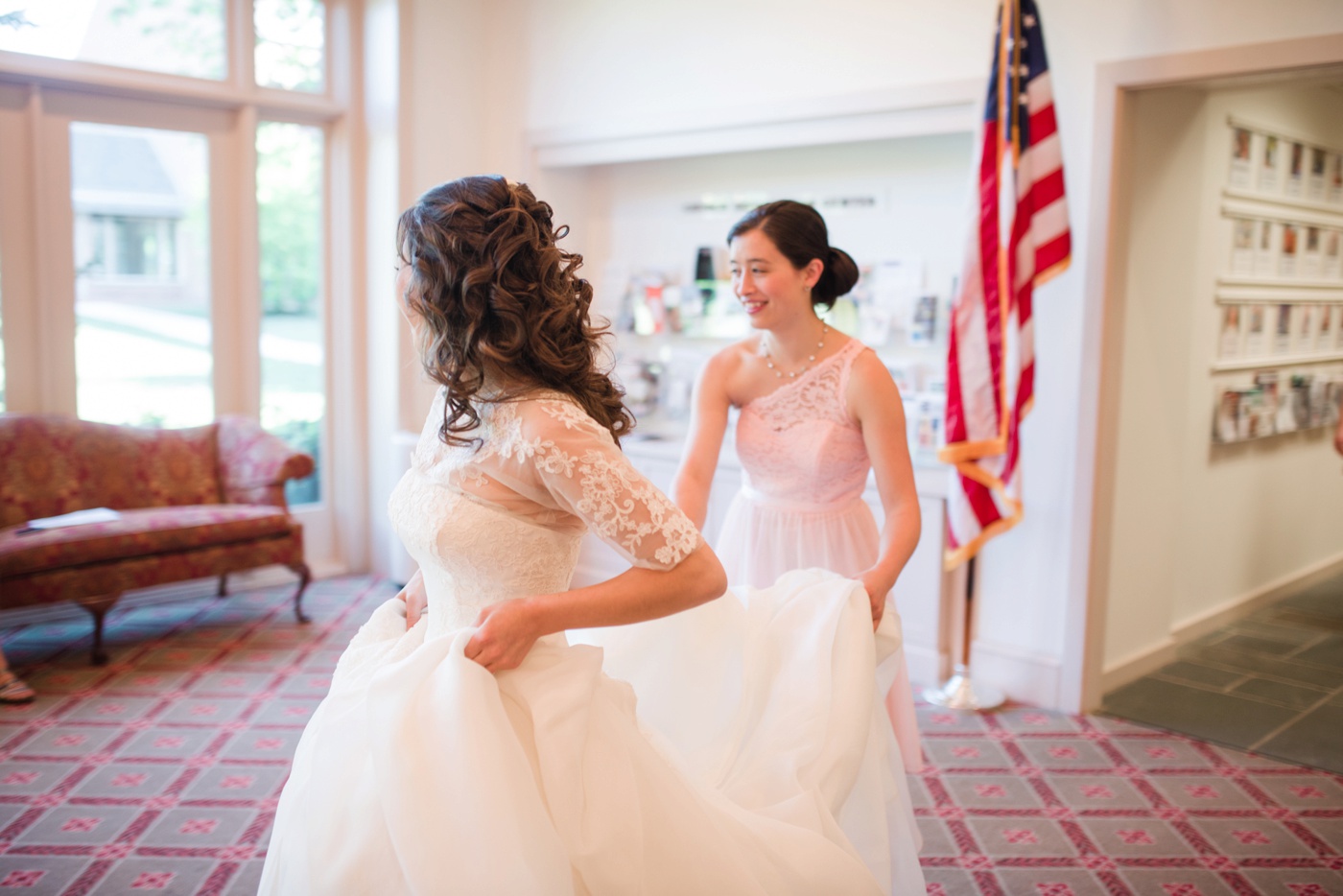 Proclamation Presbyterian had the loveliest little garden where we did Julia + Bryan's portraits.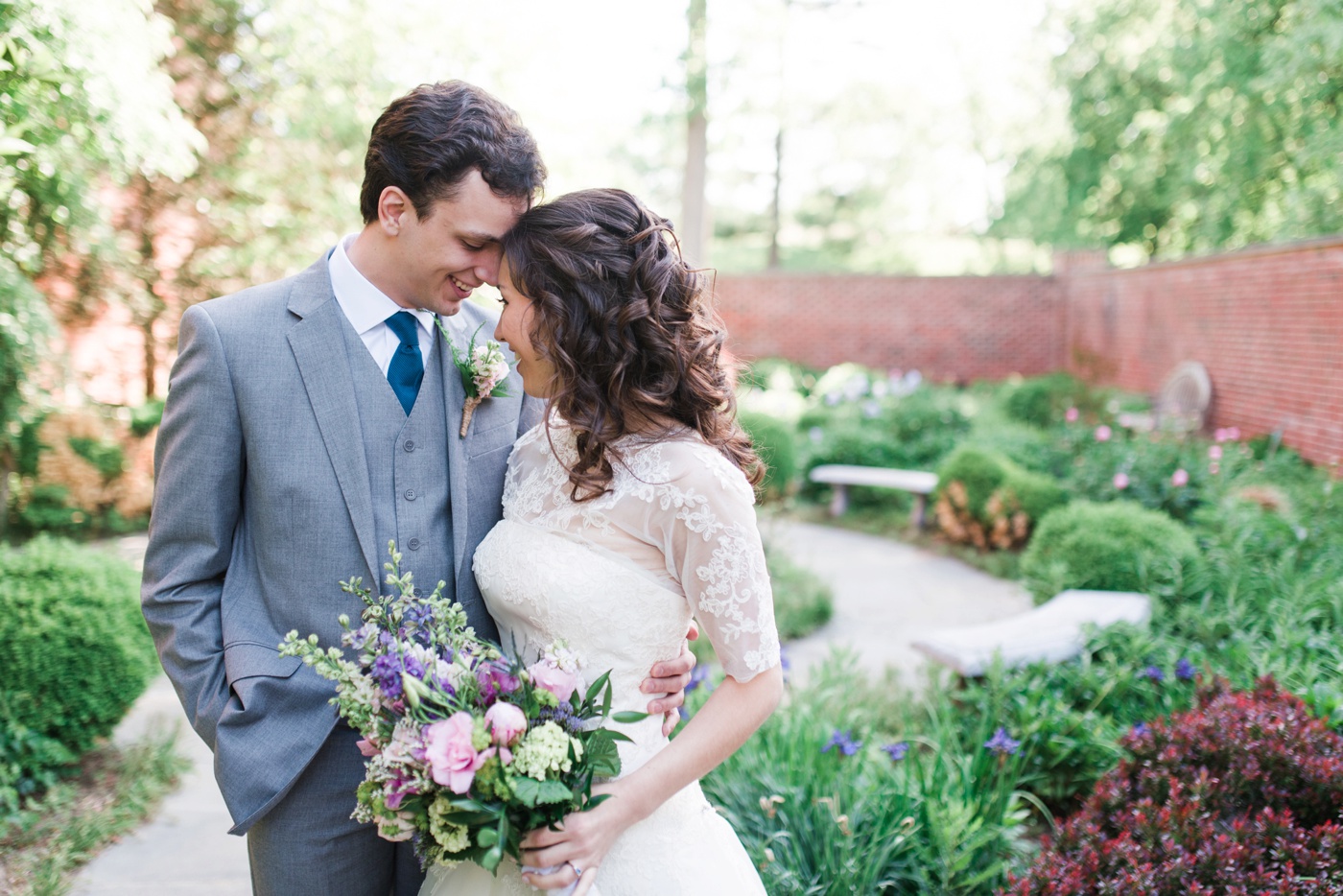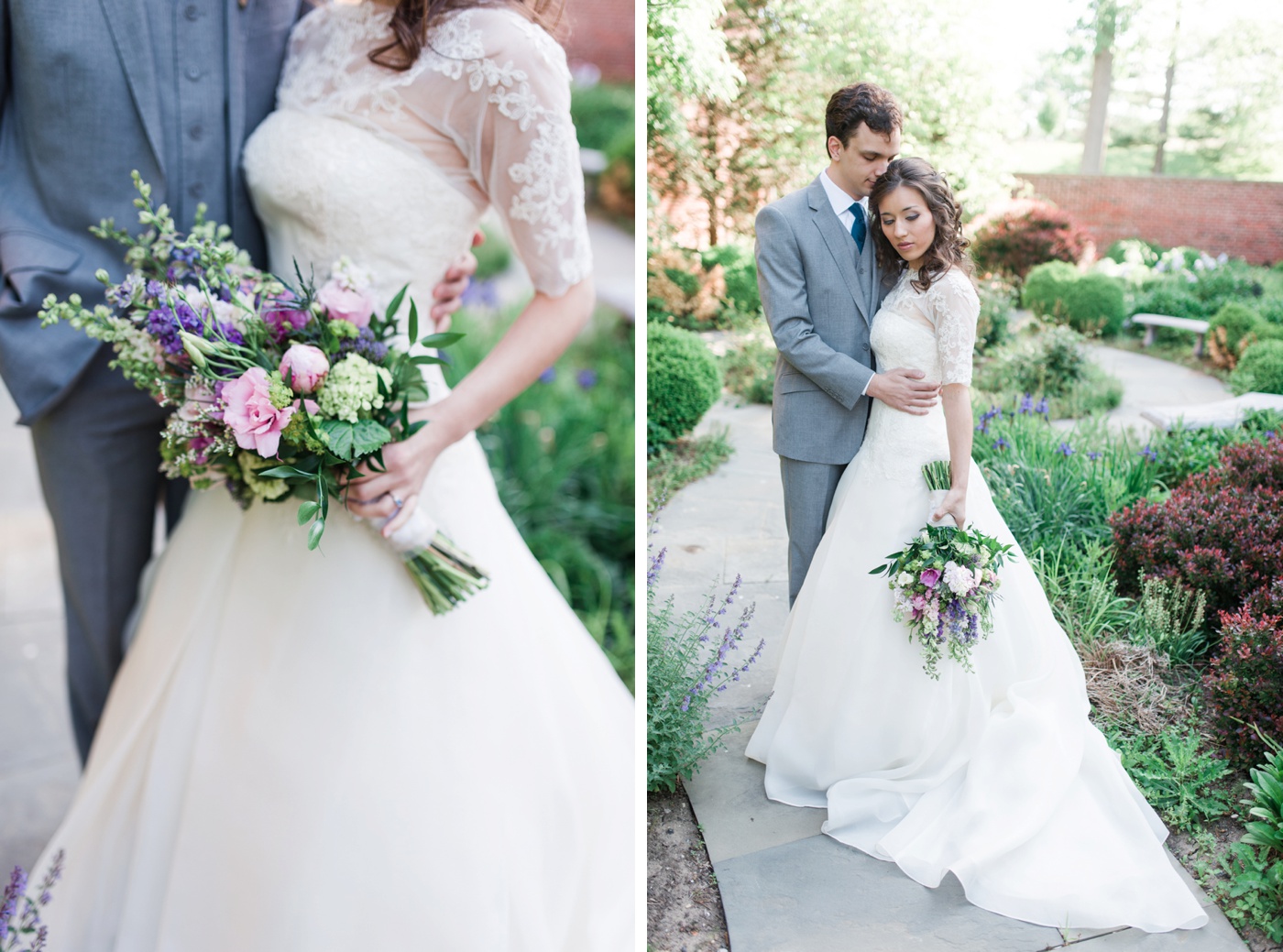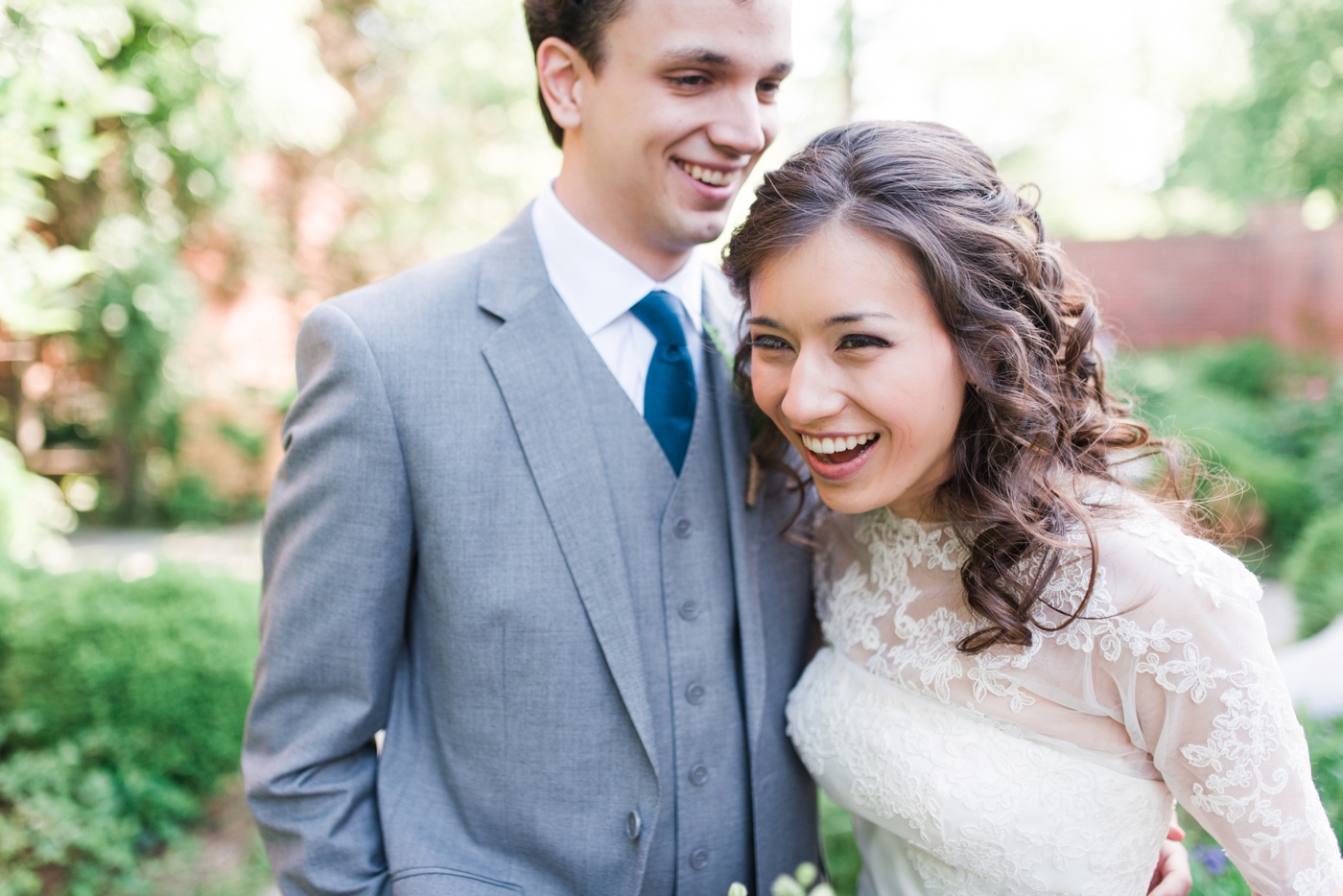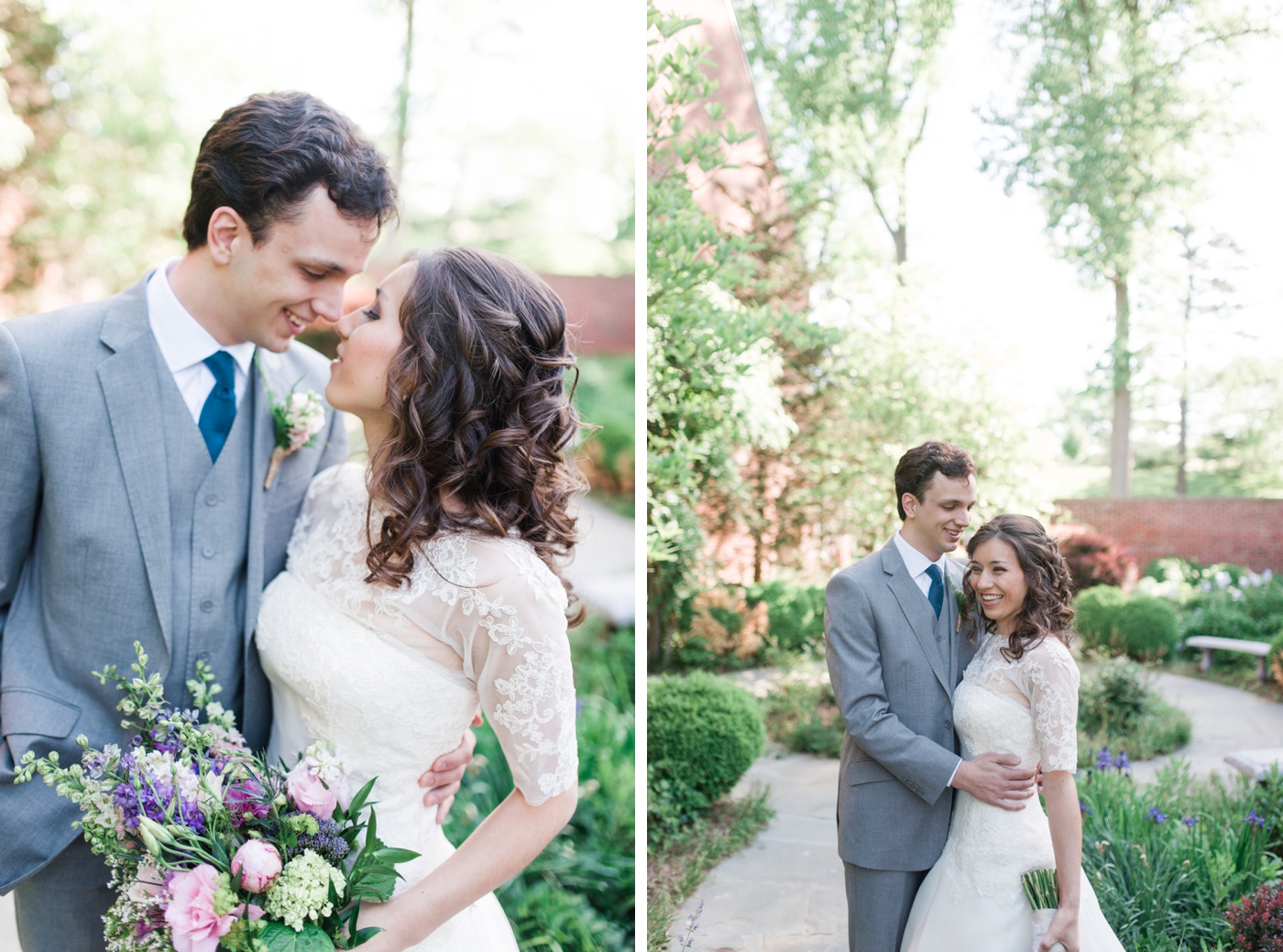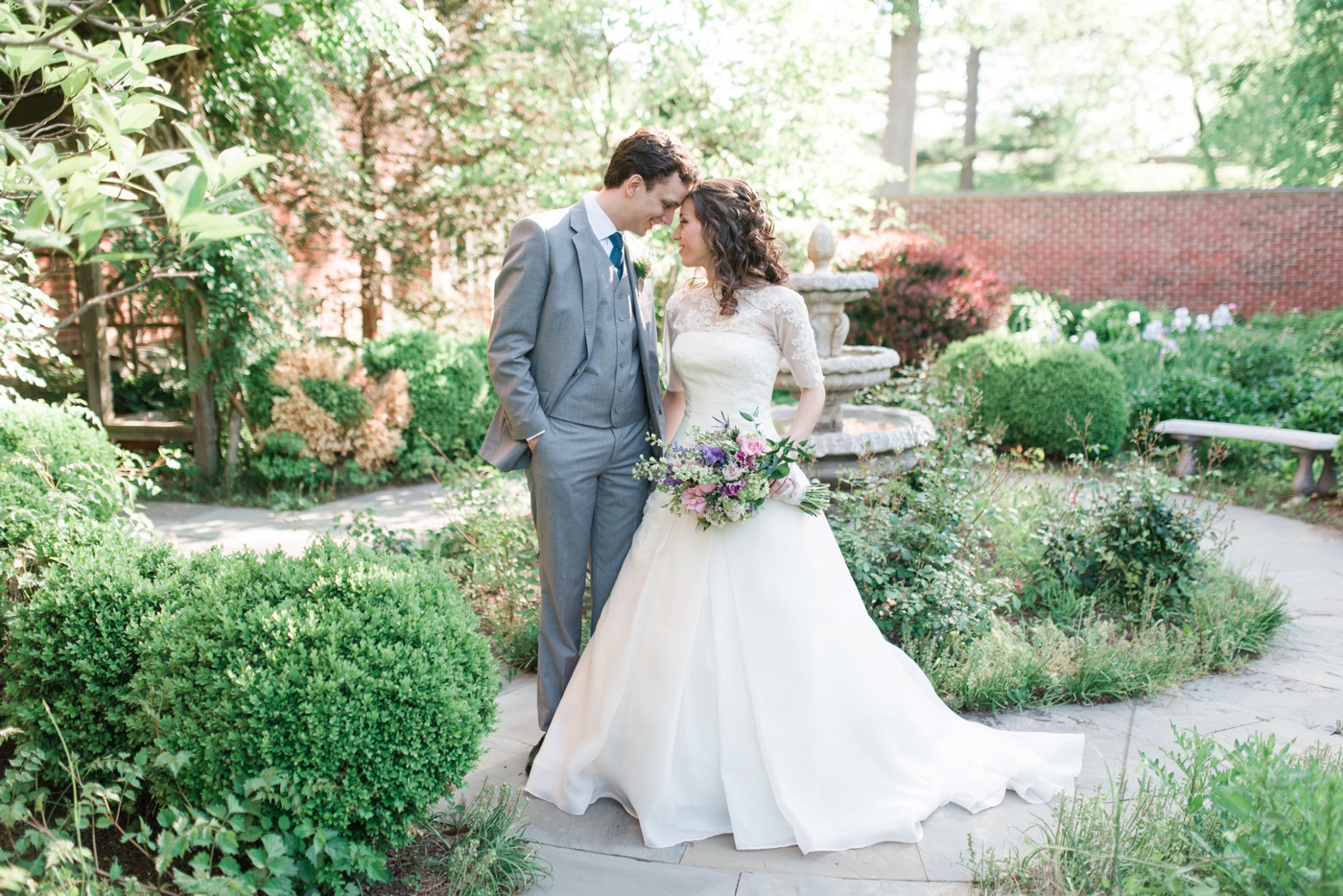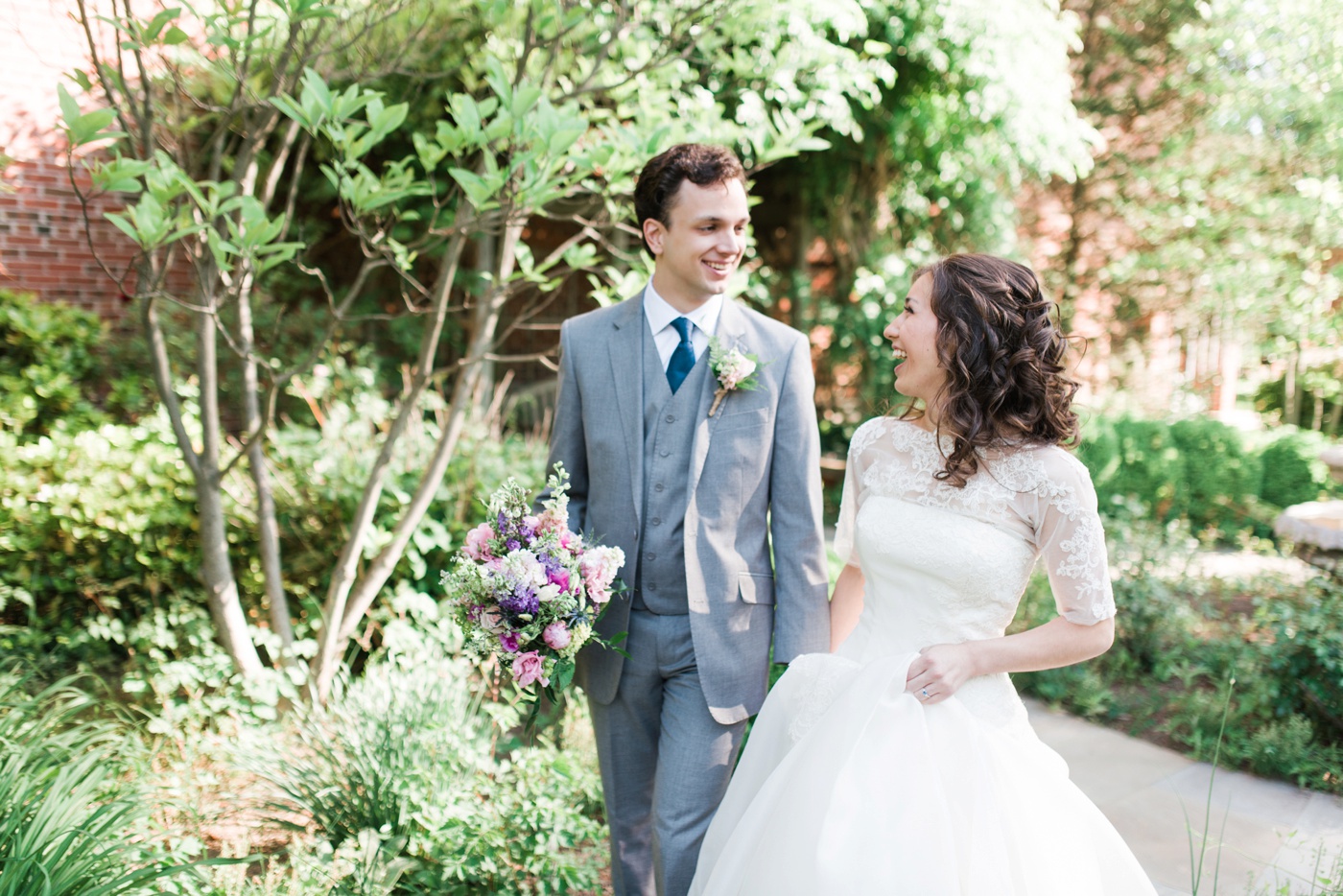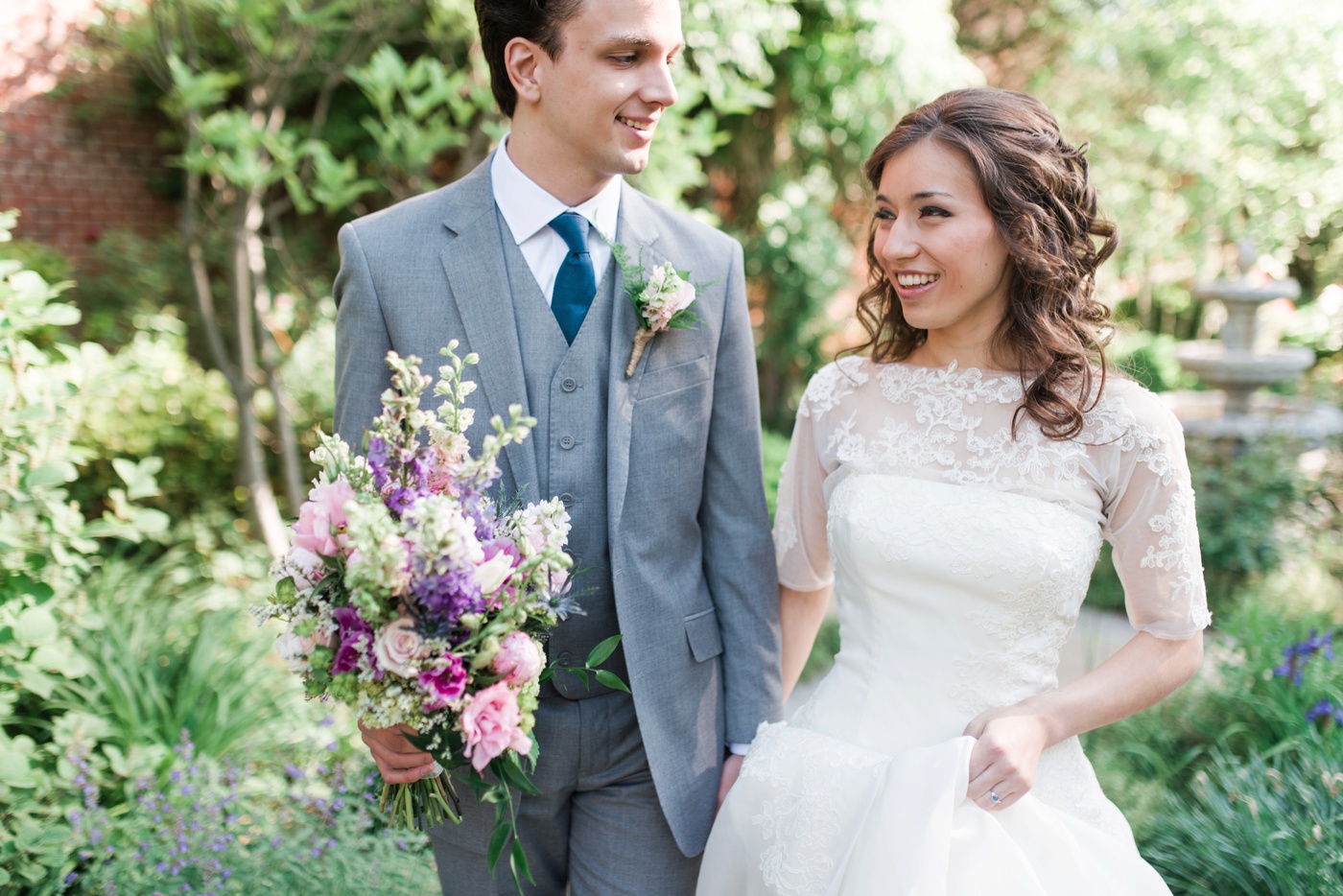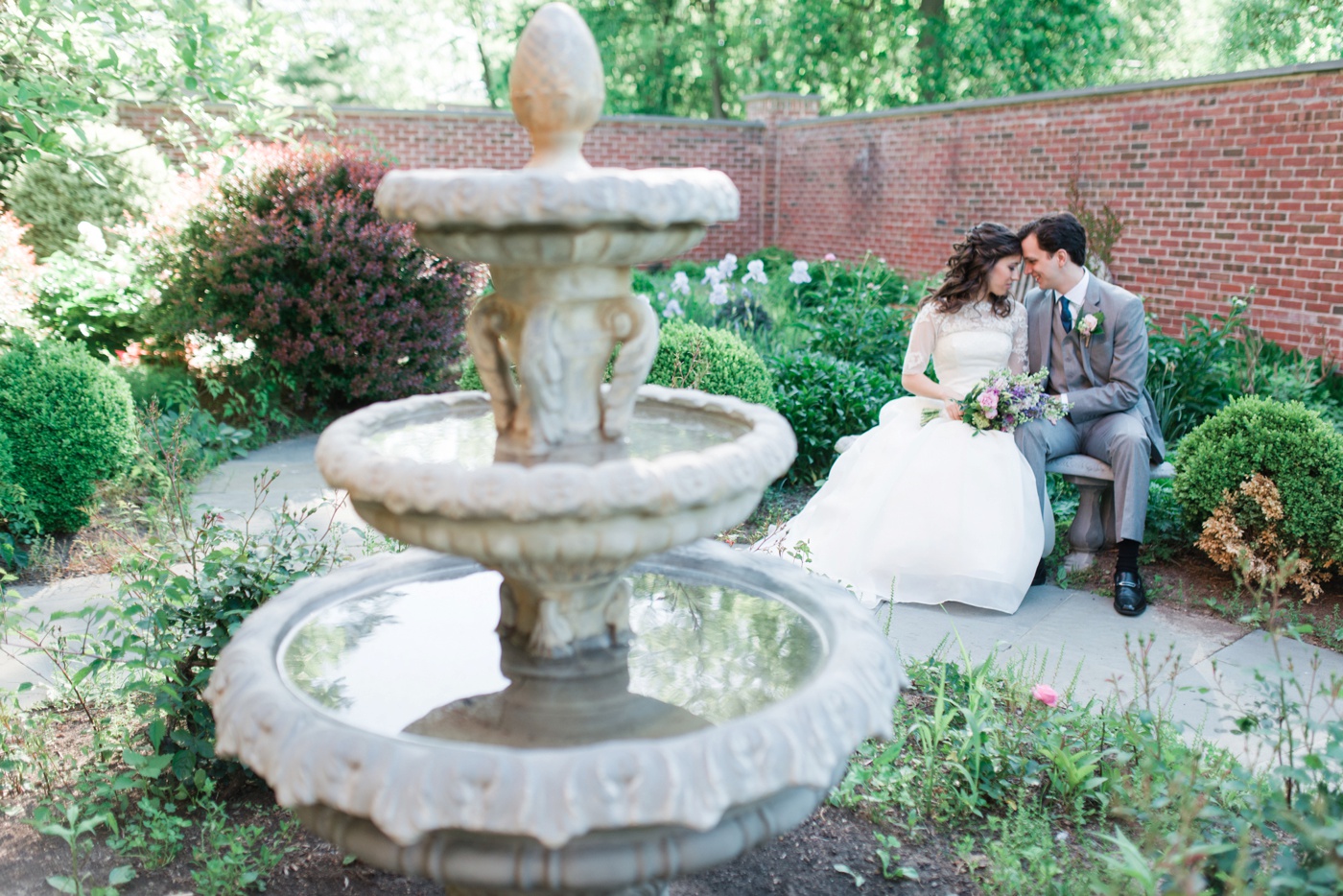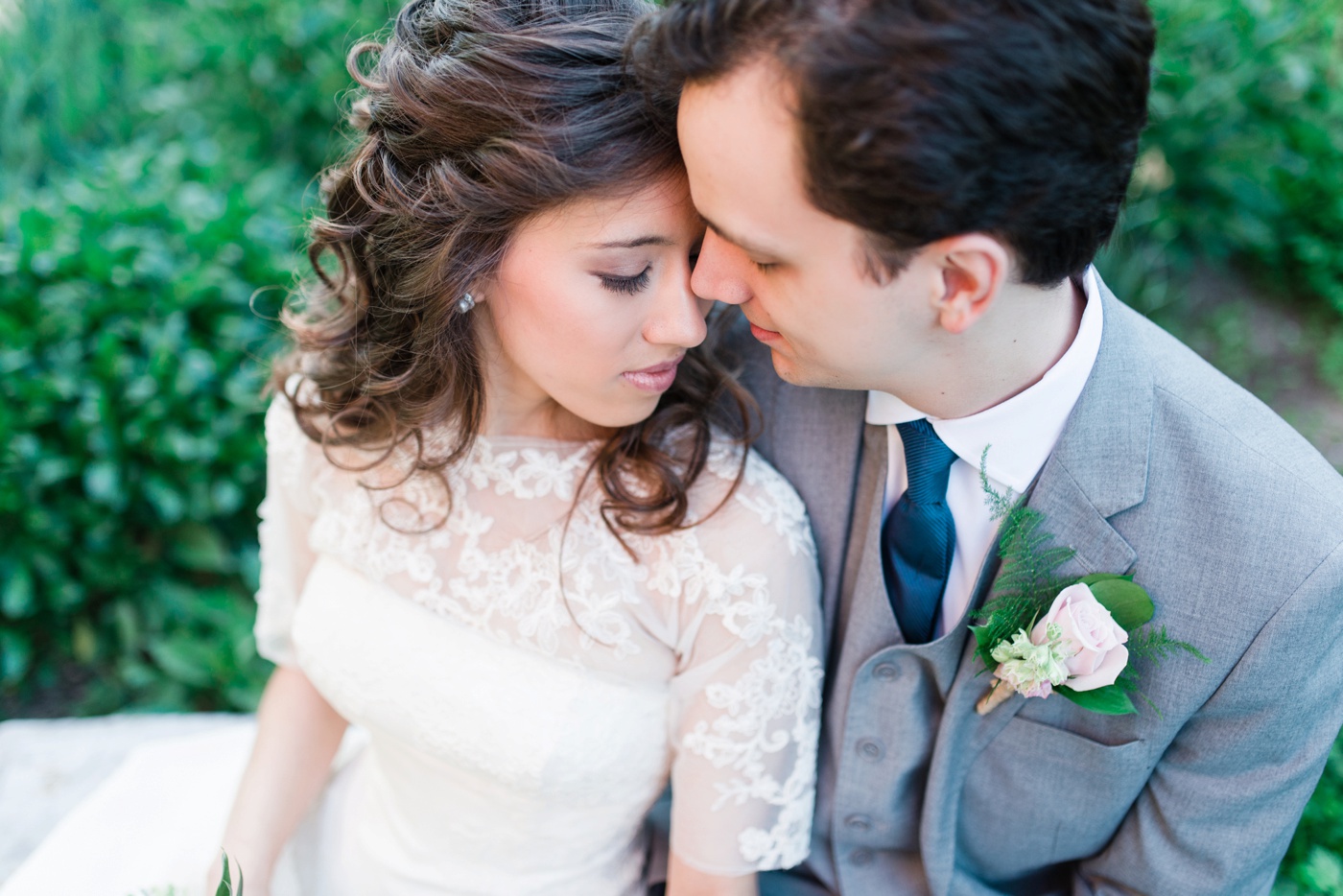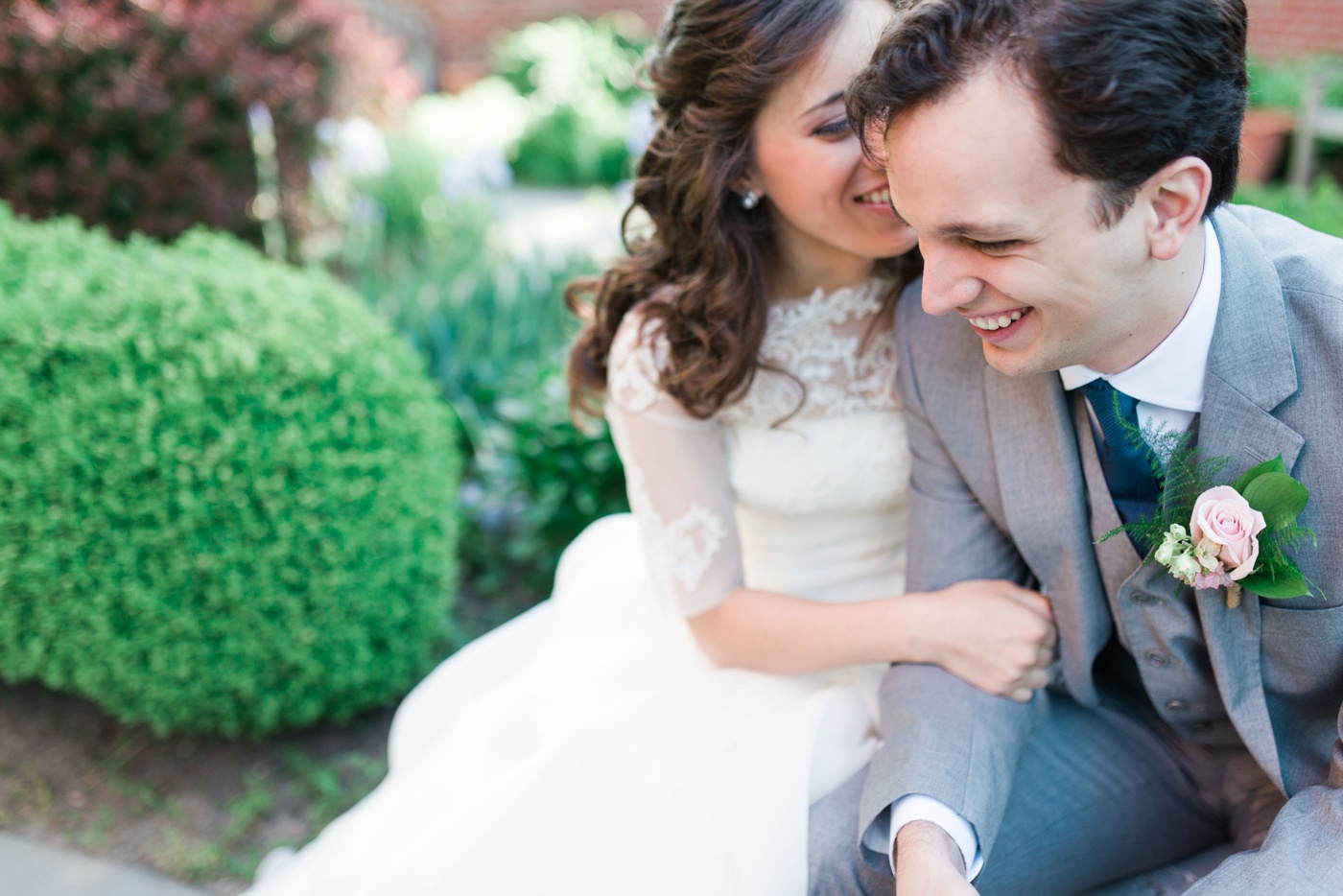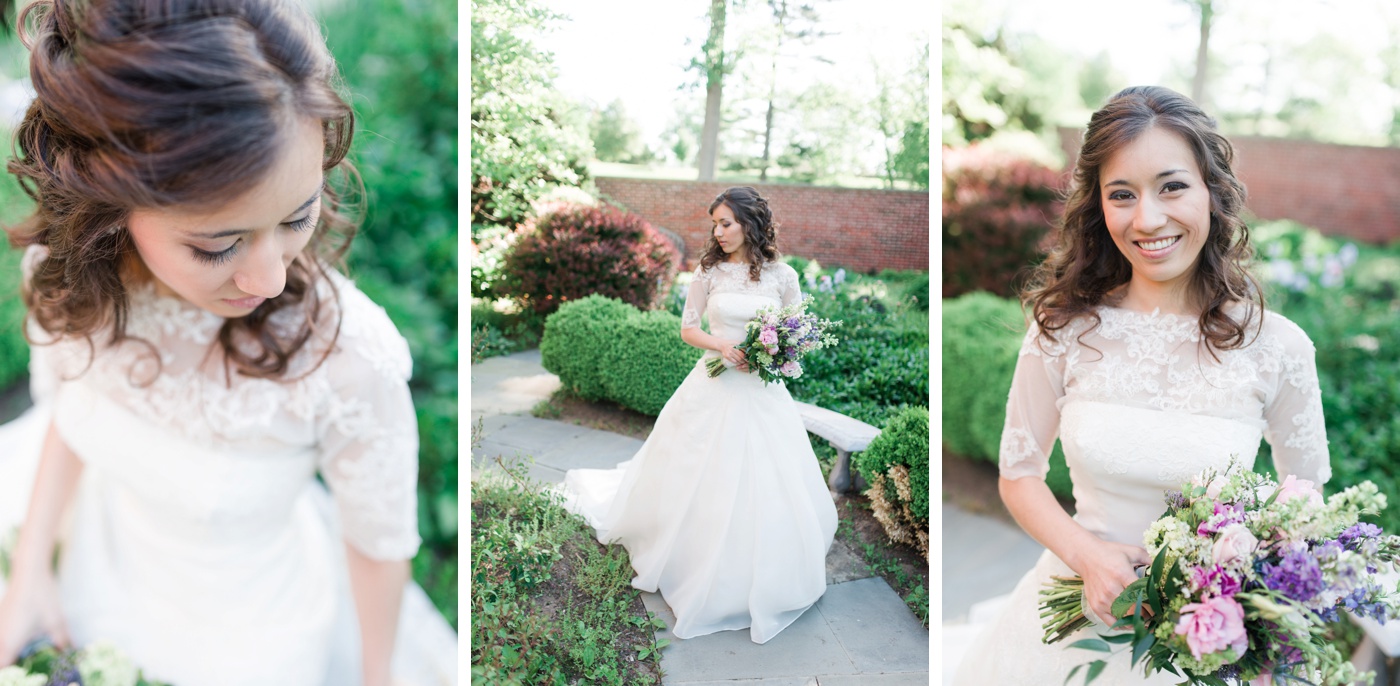 This bouquet be like BOOM (clap).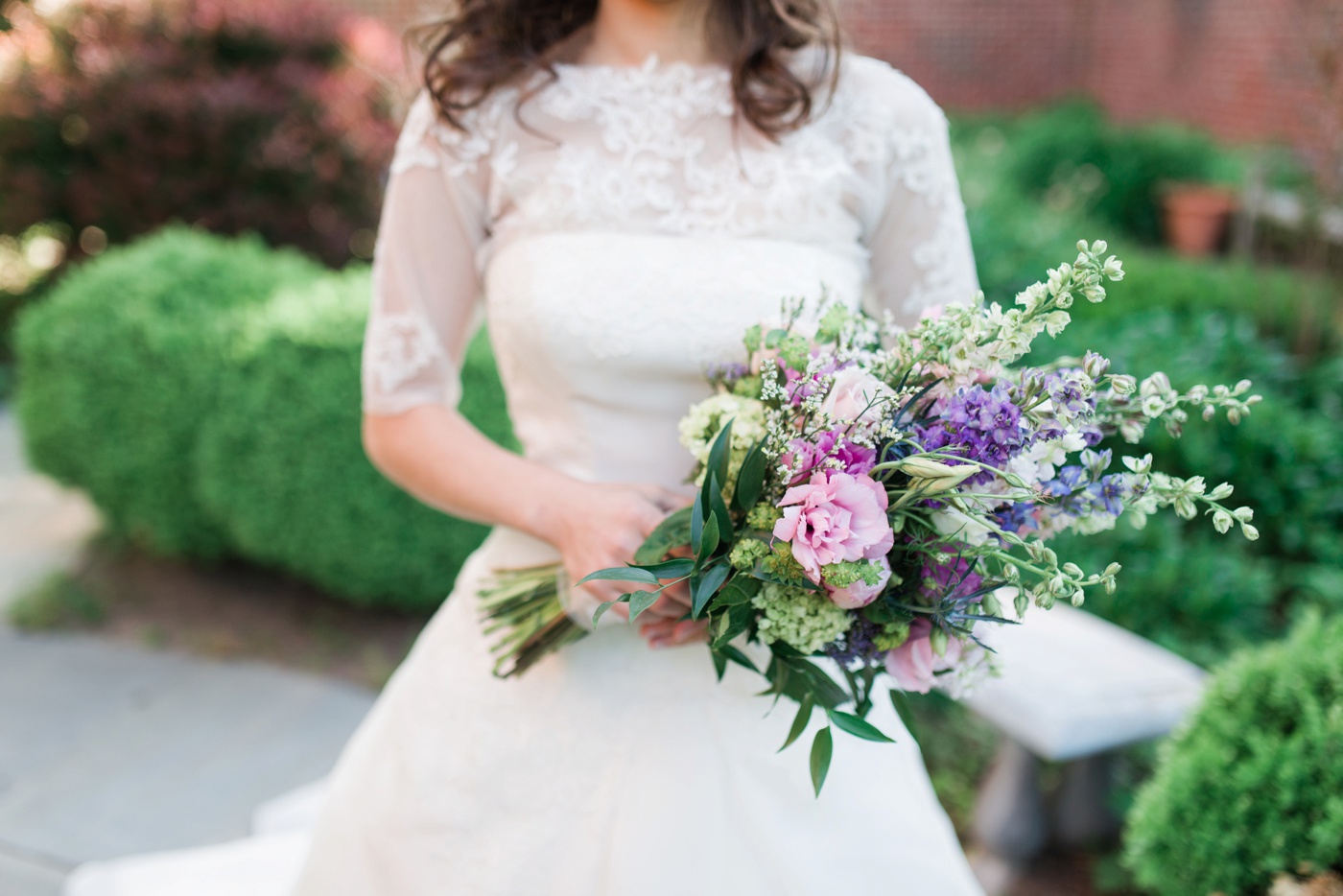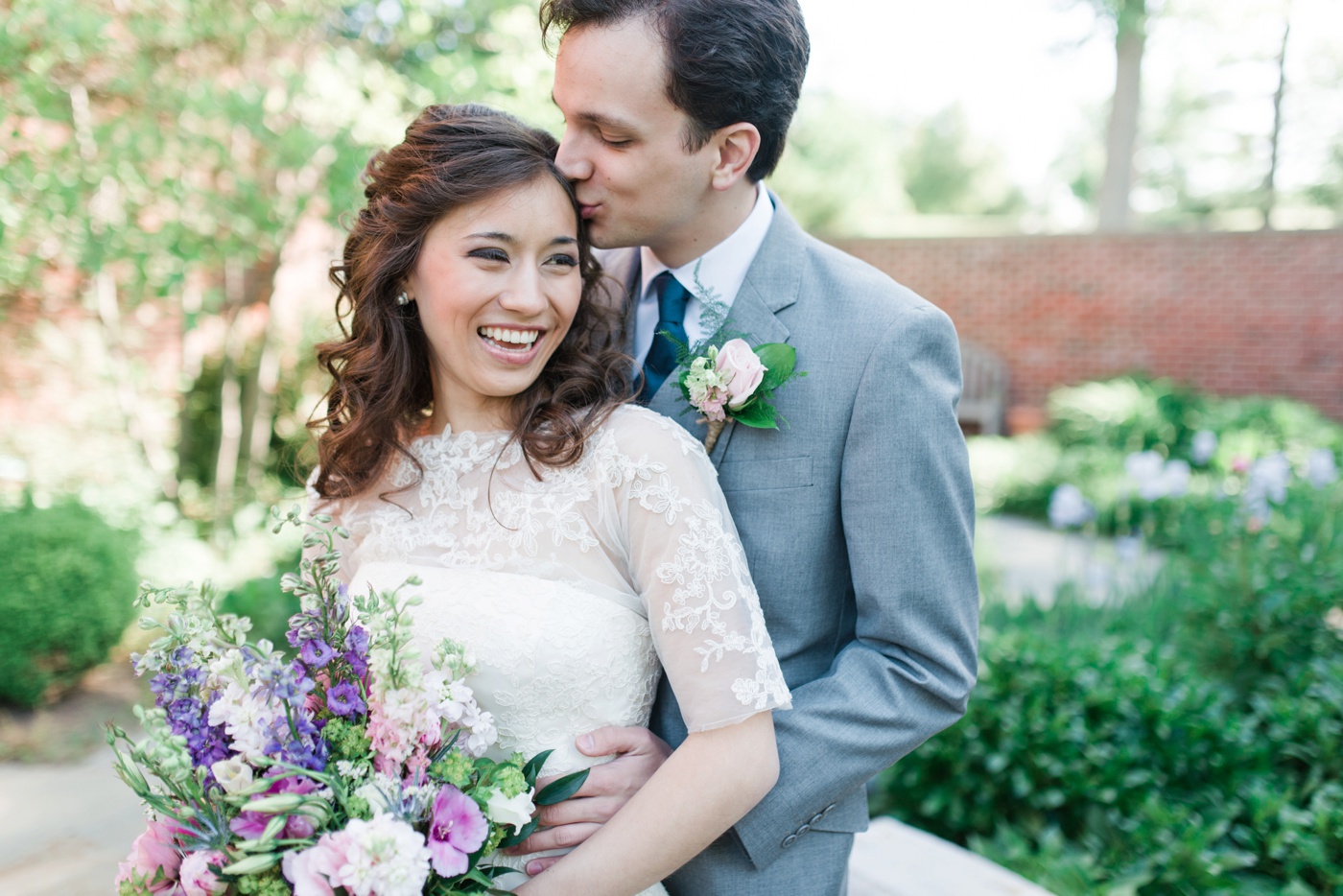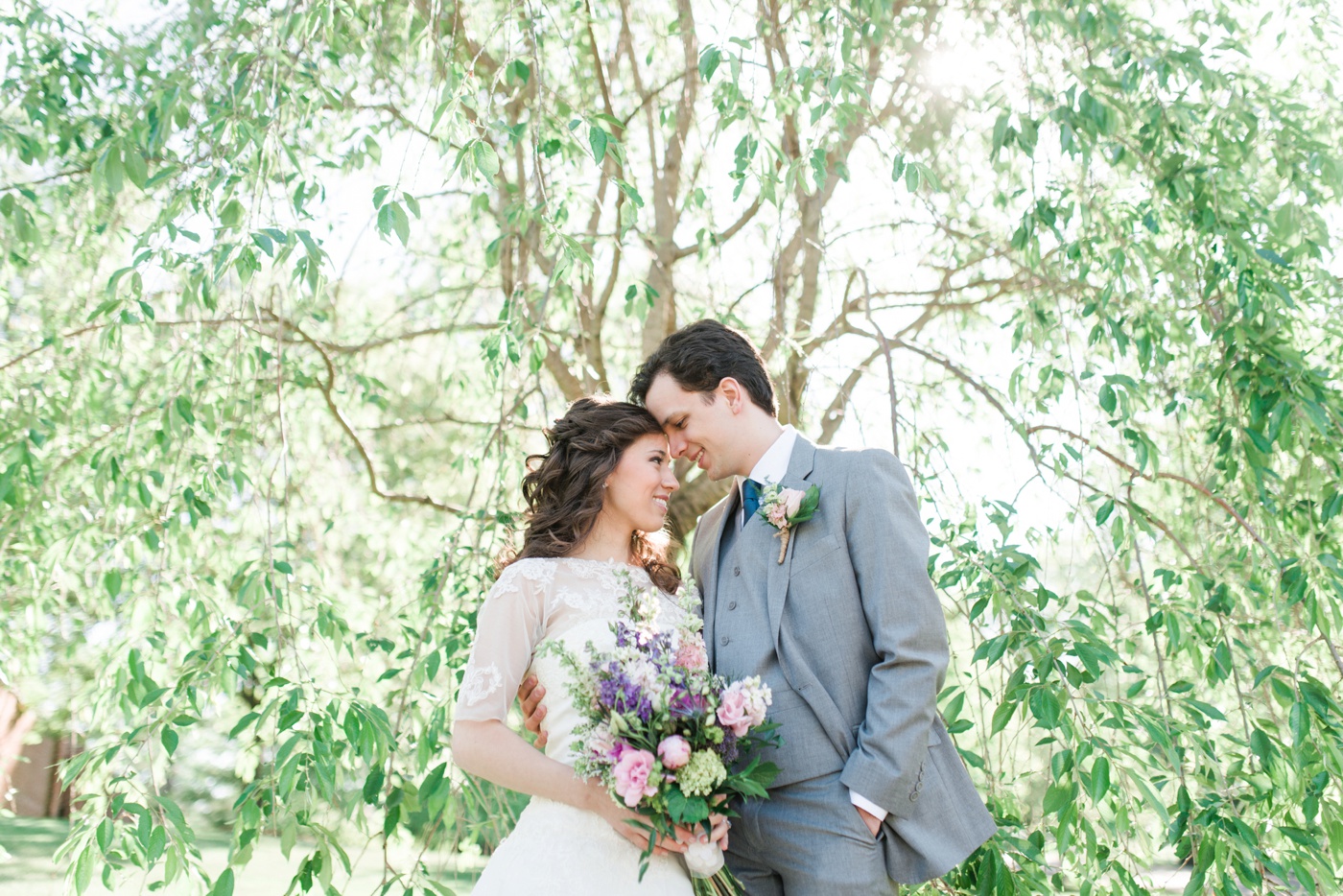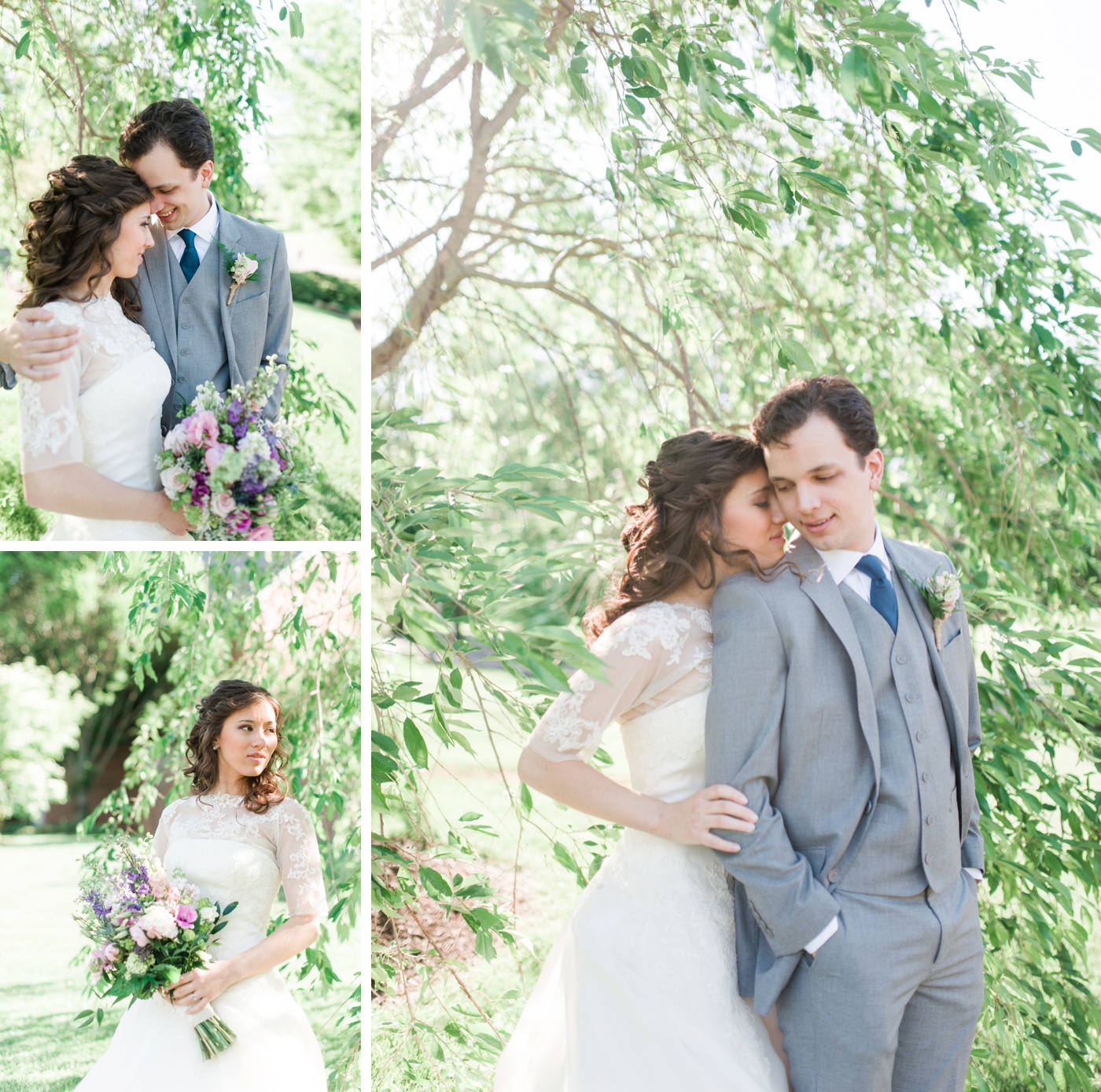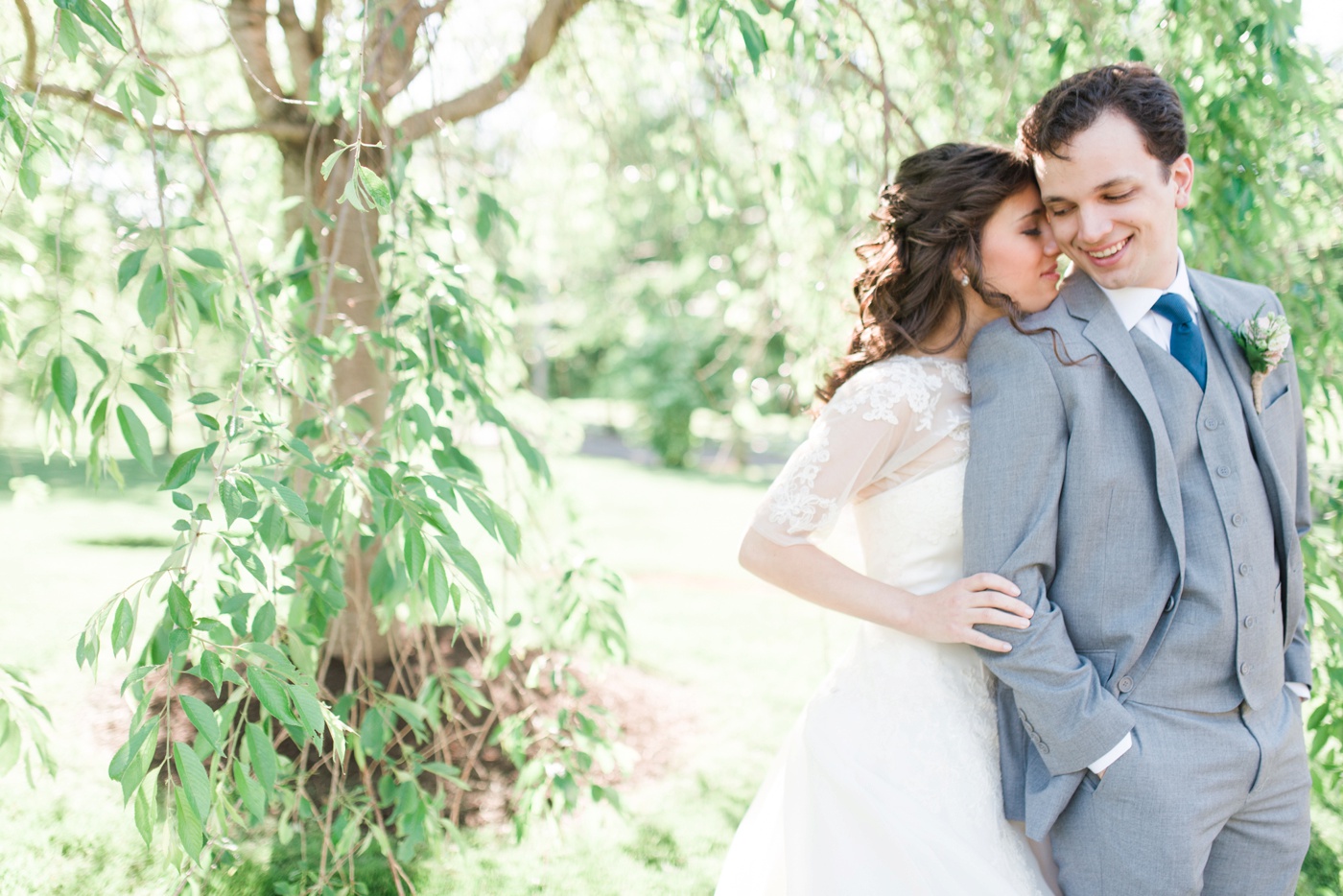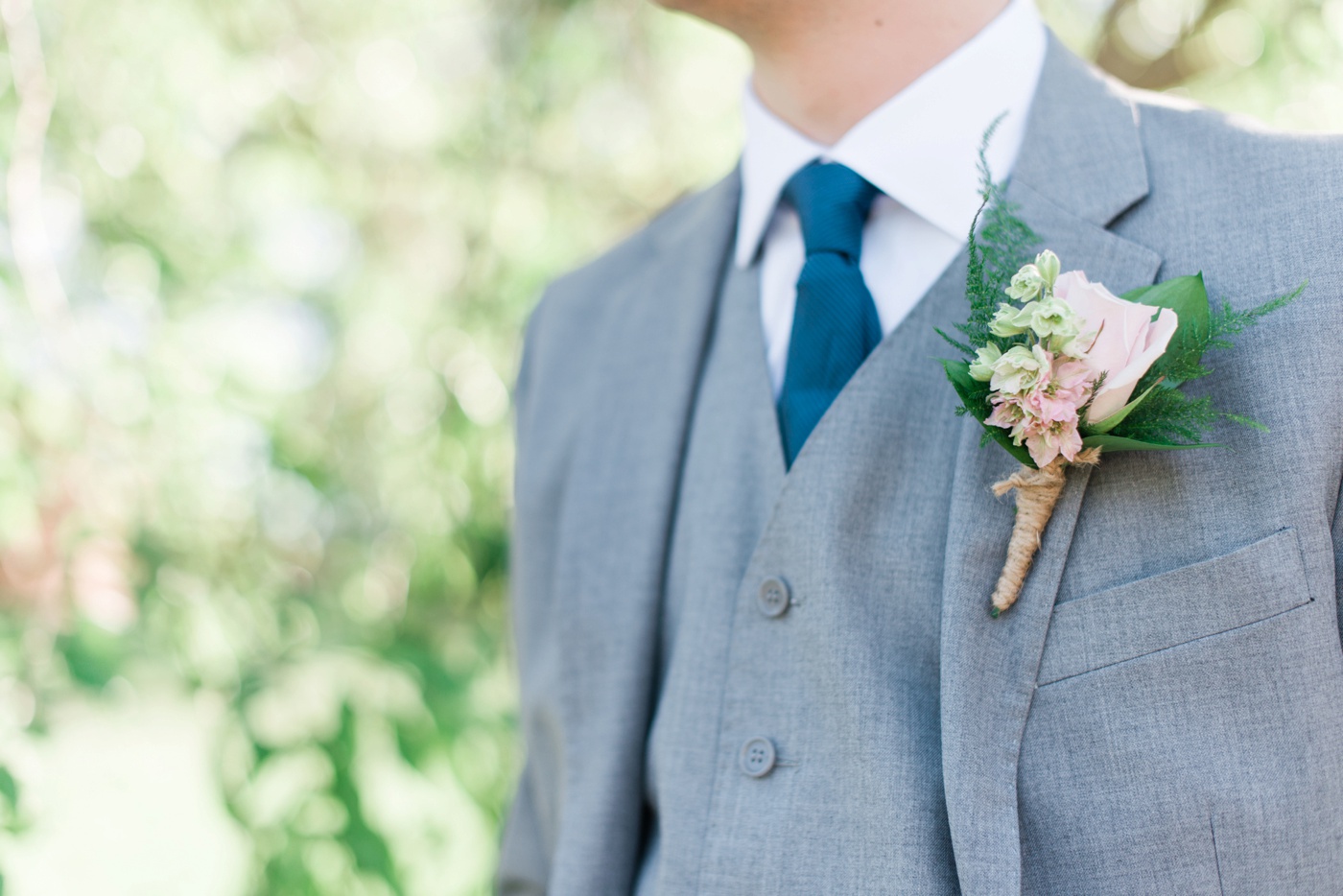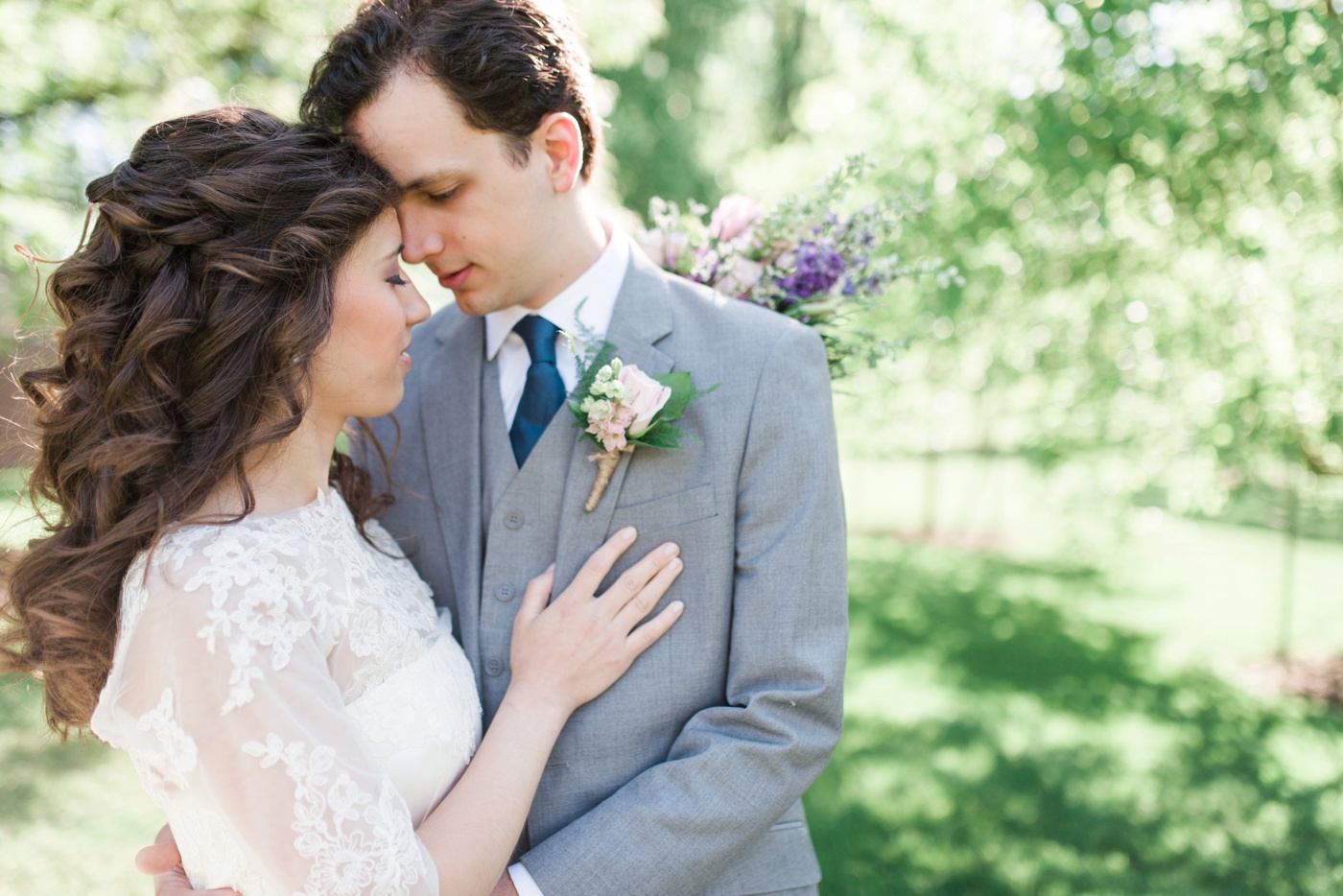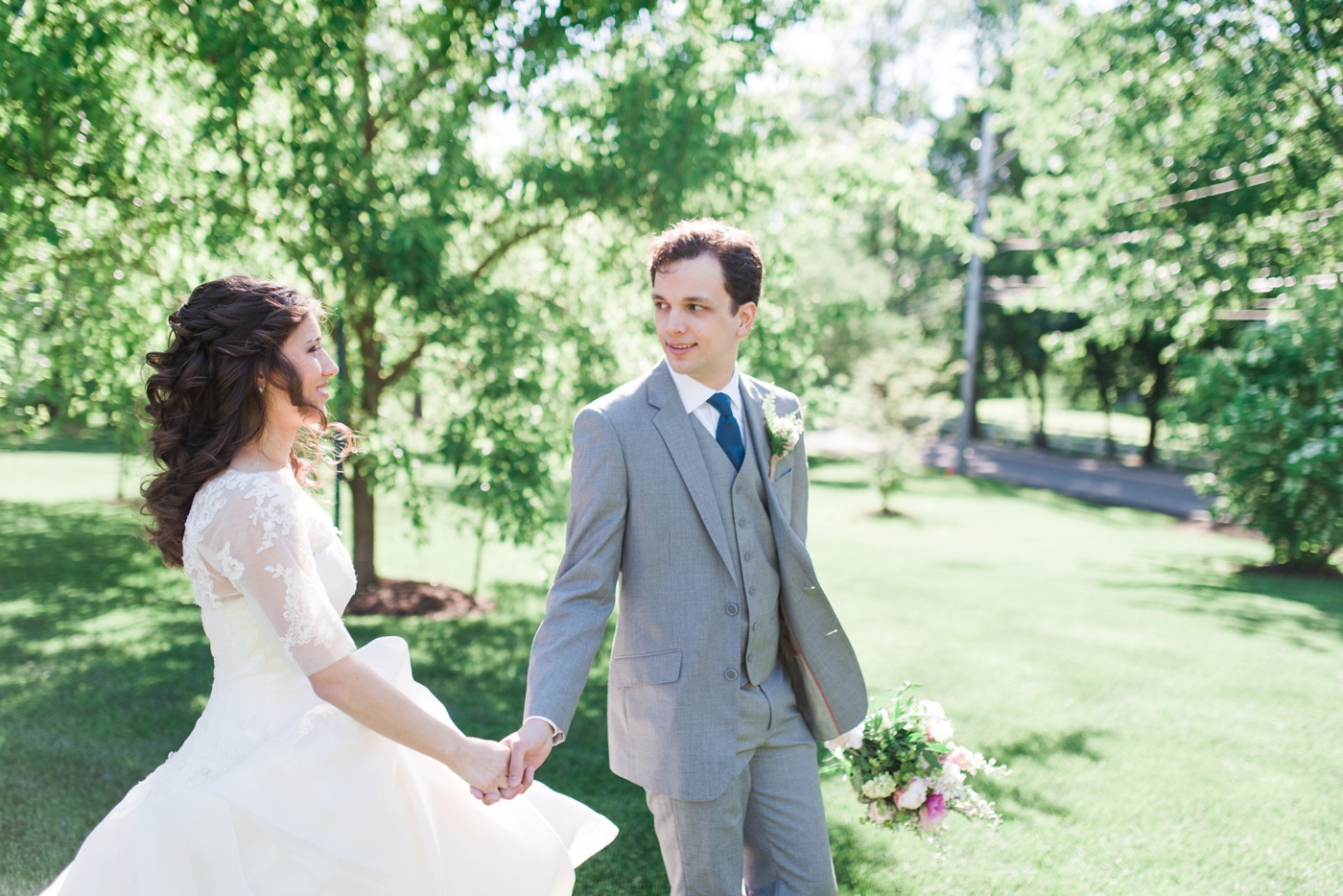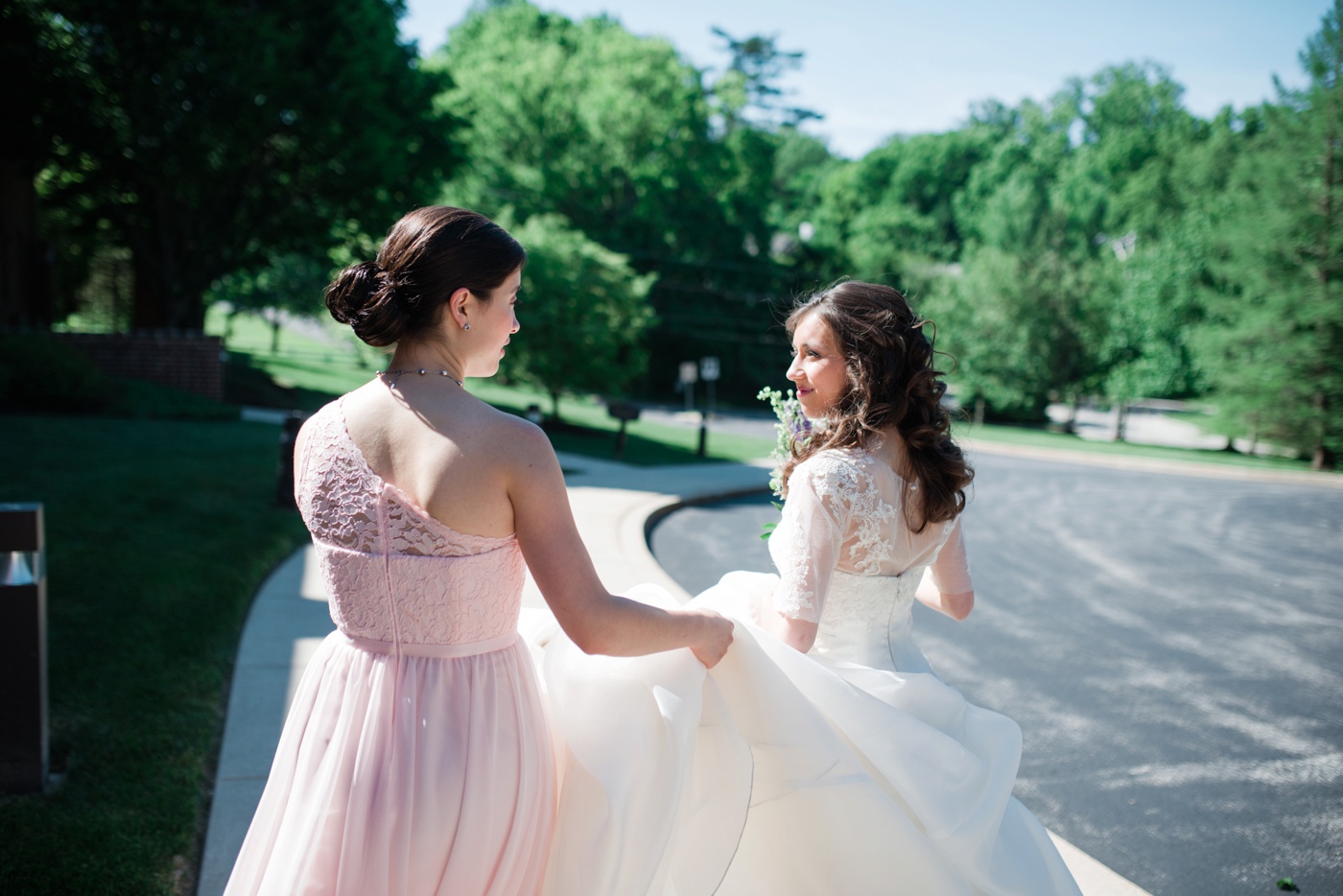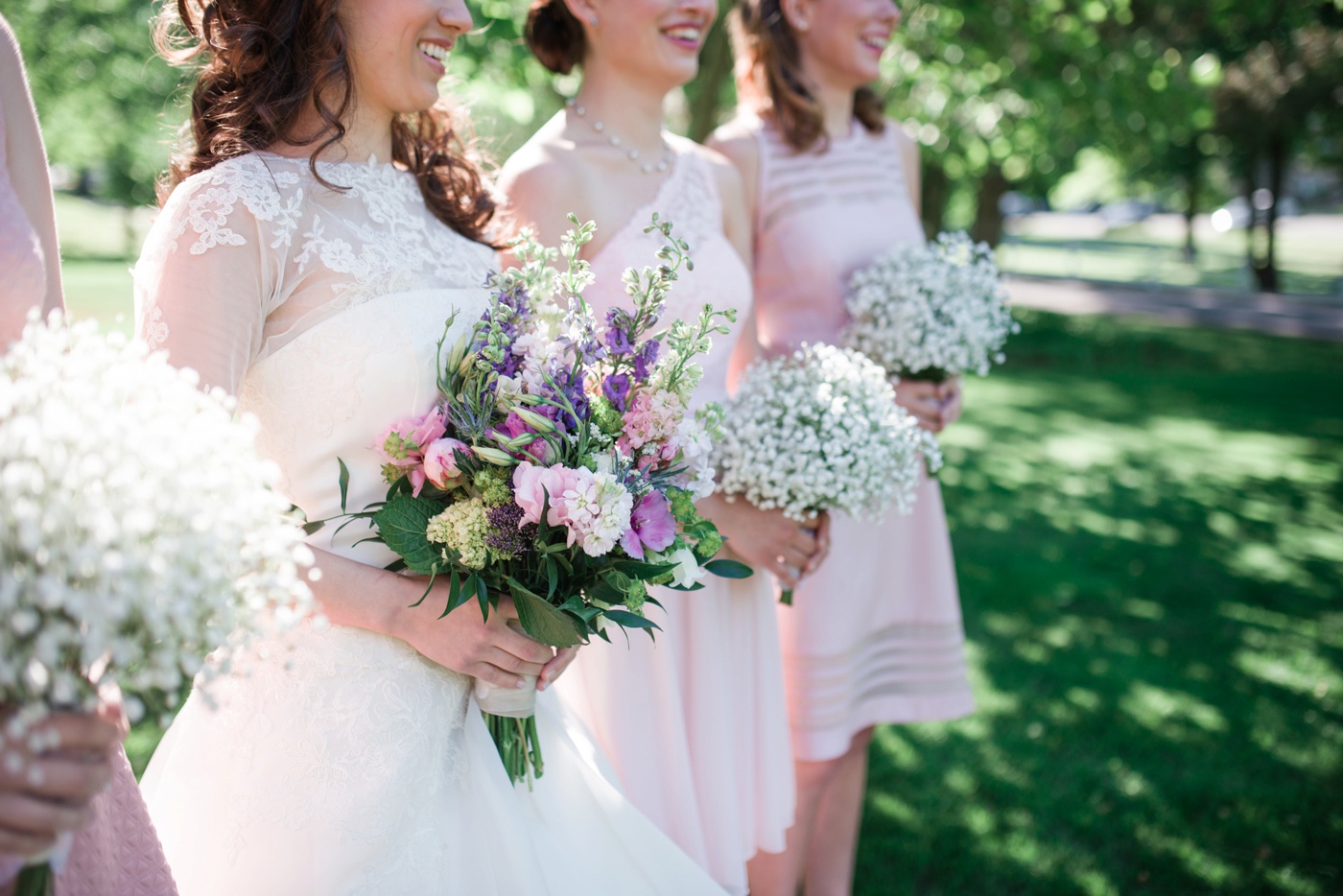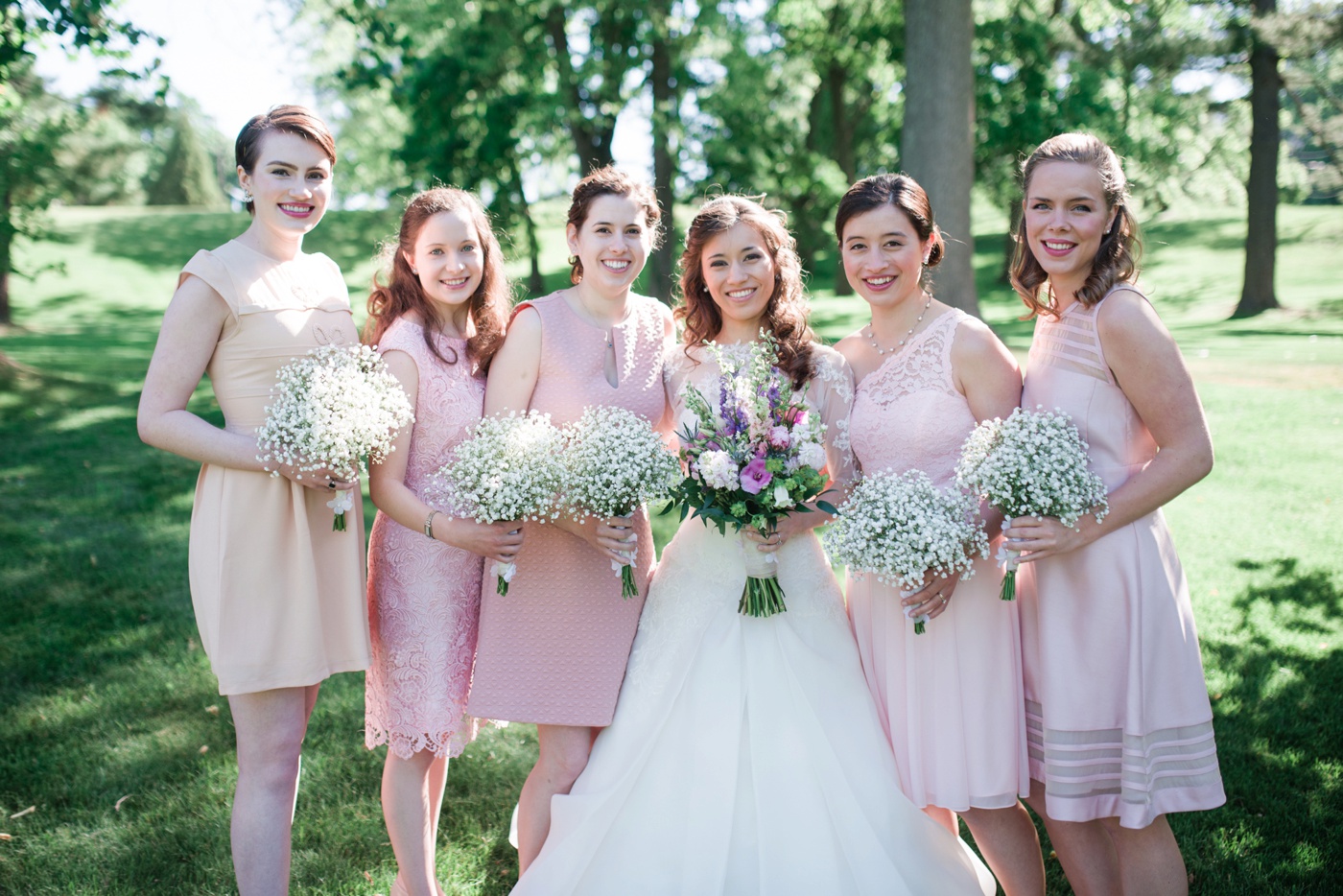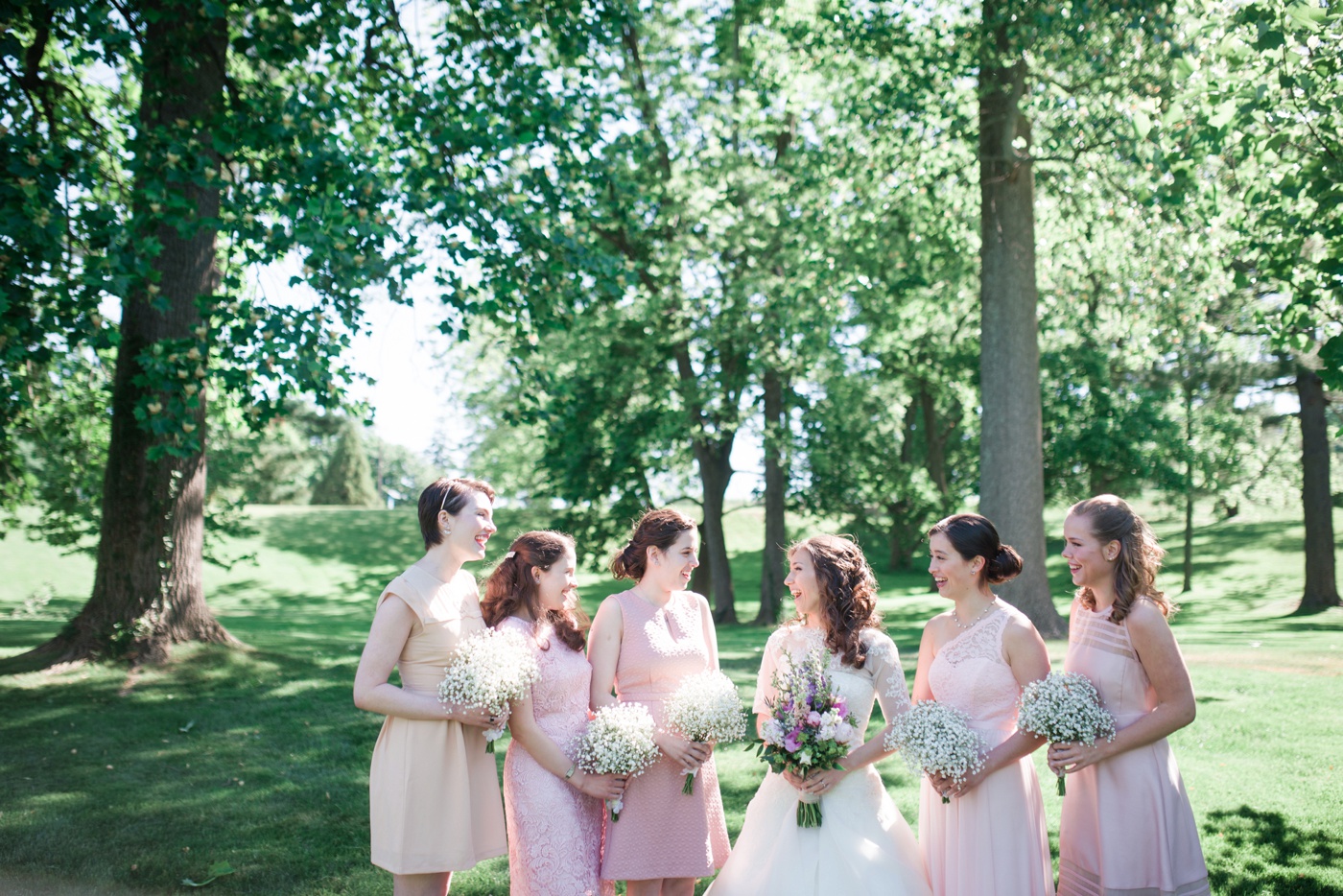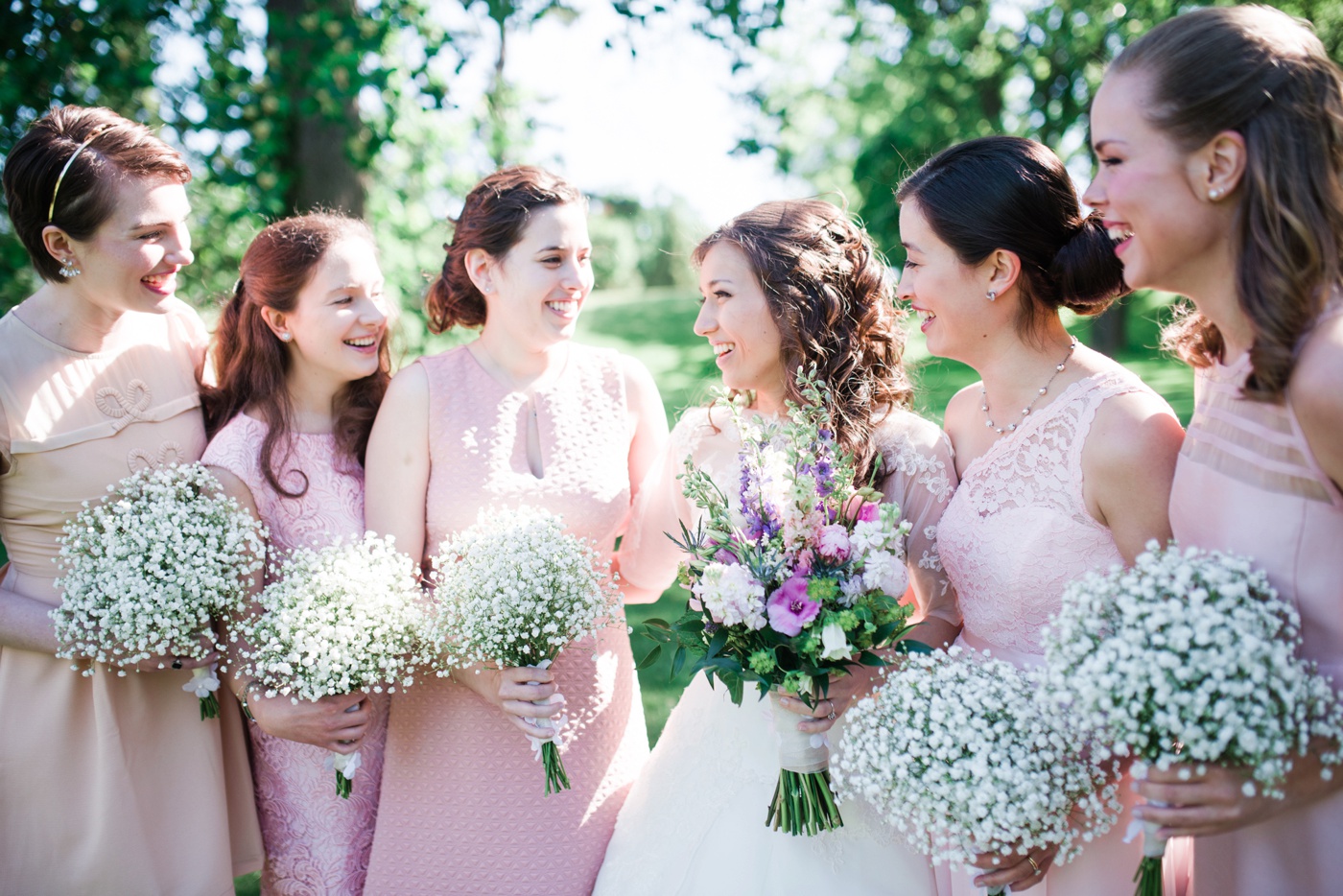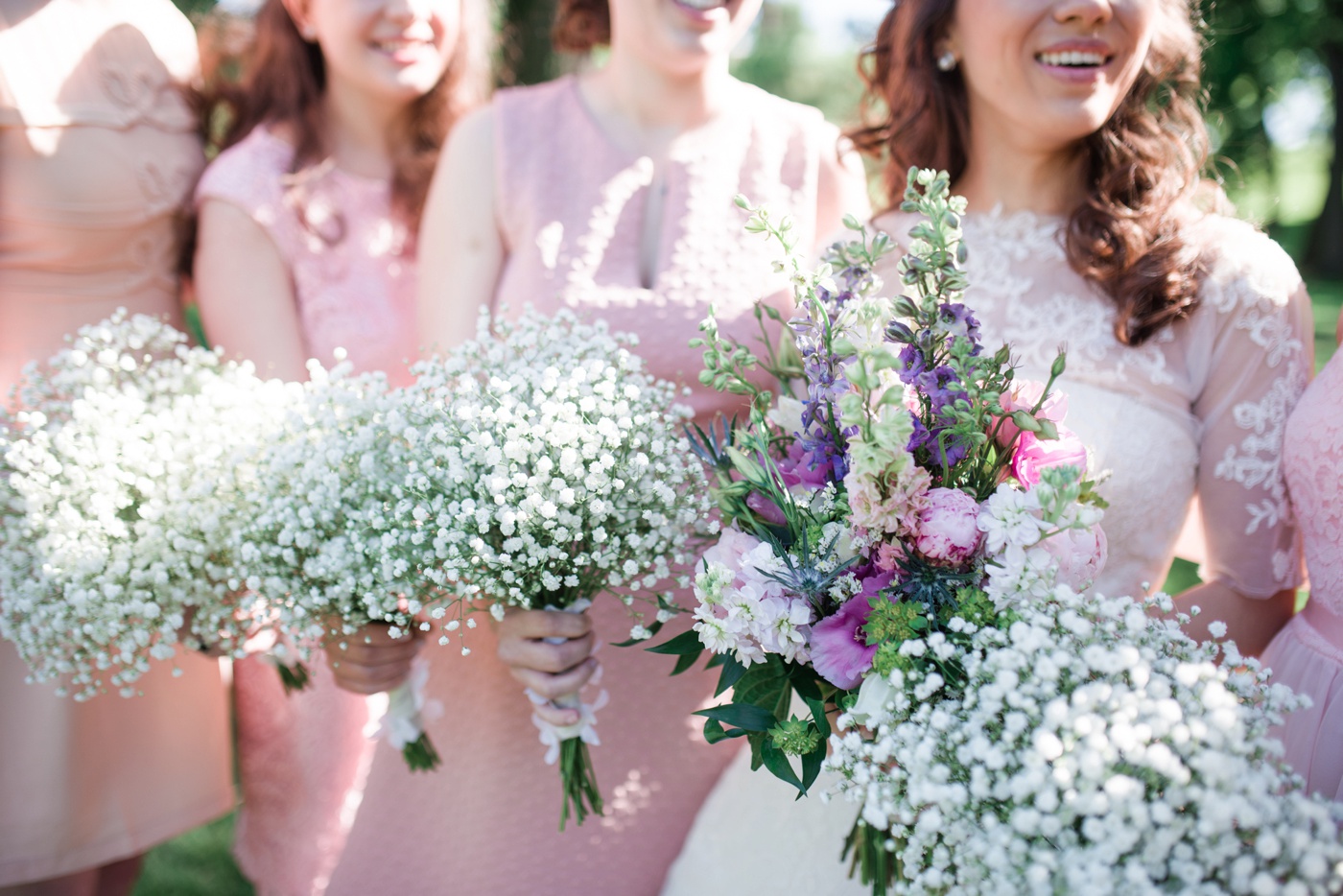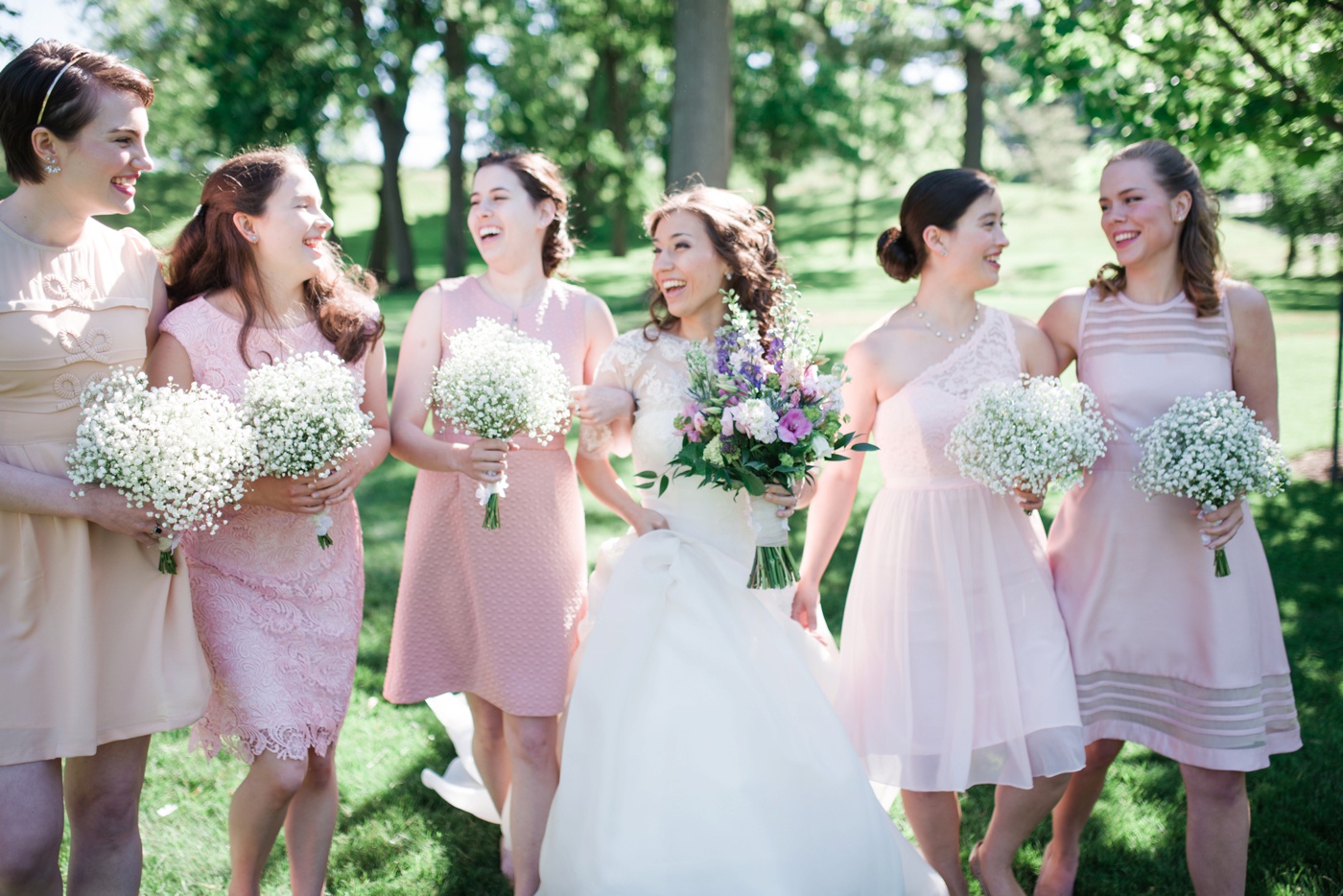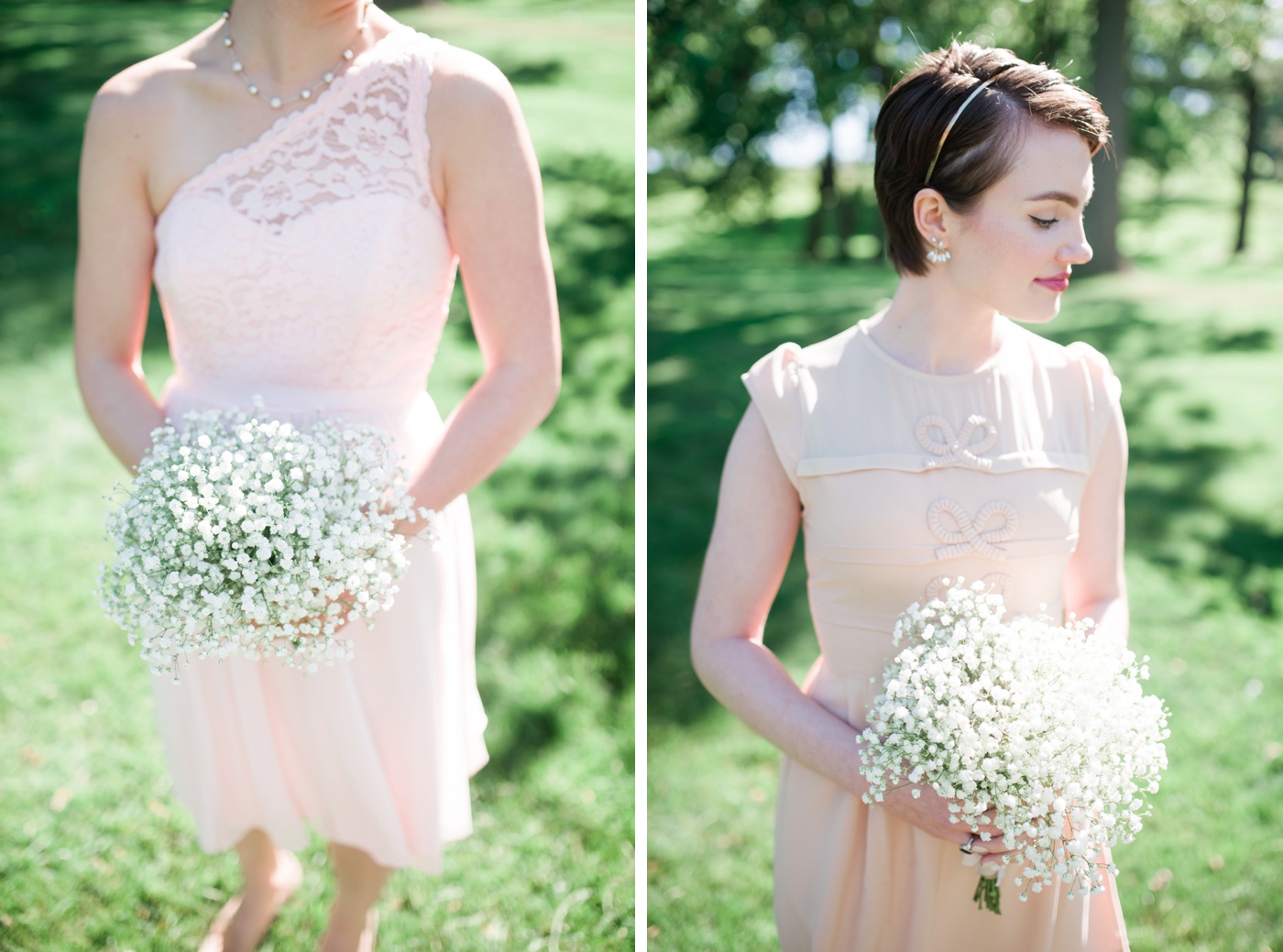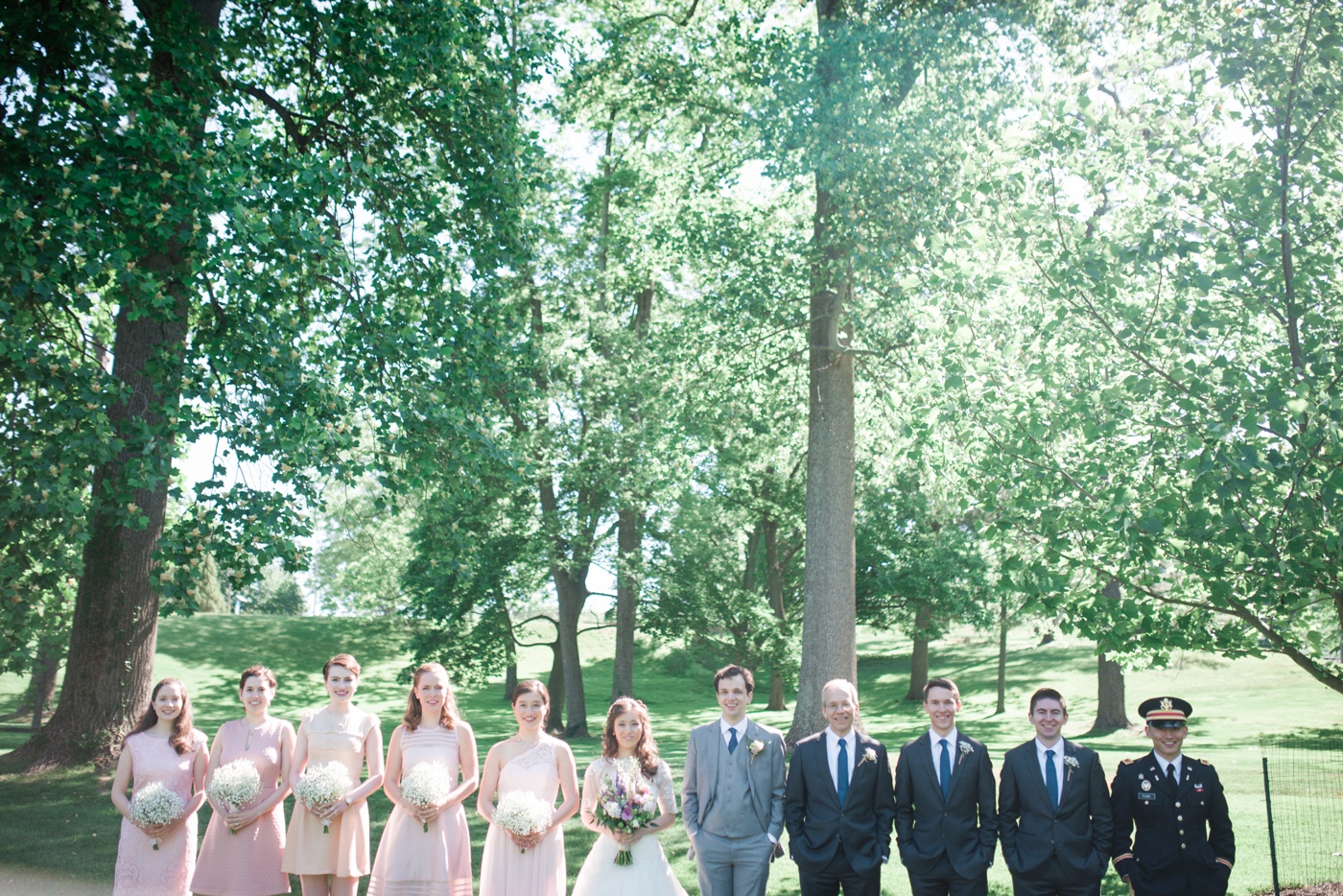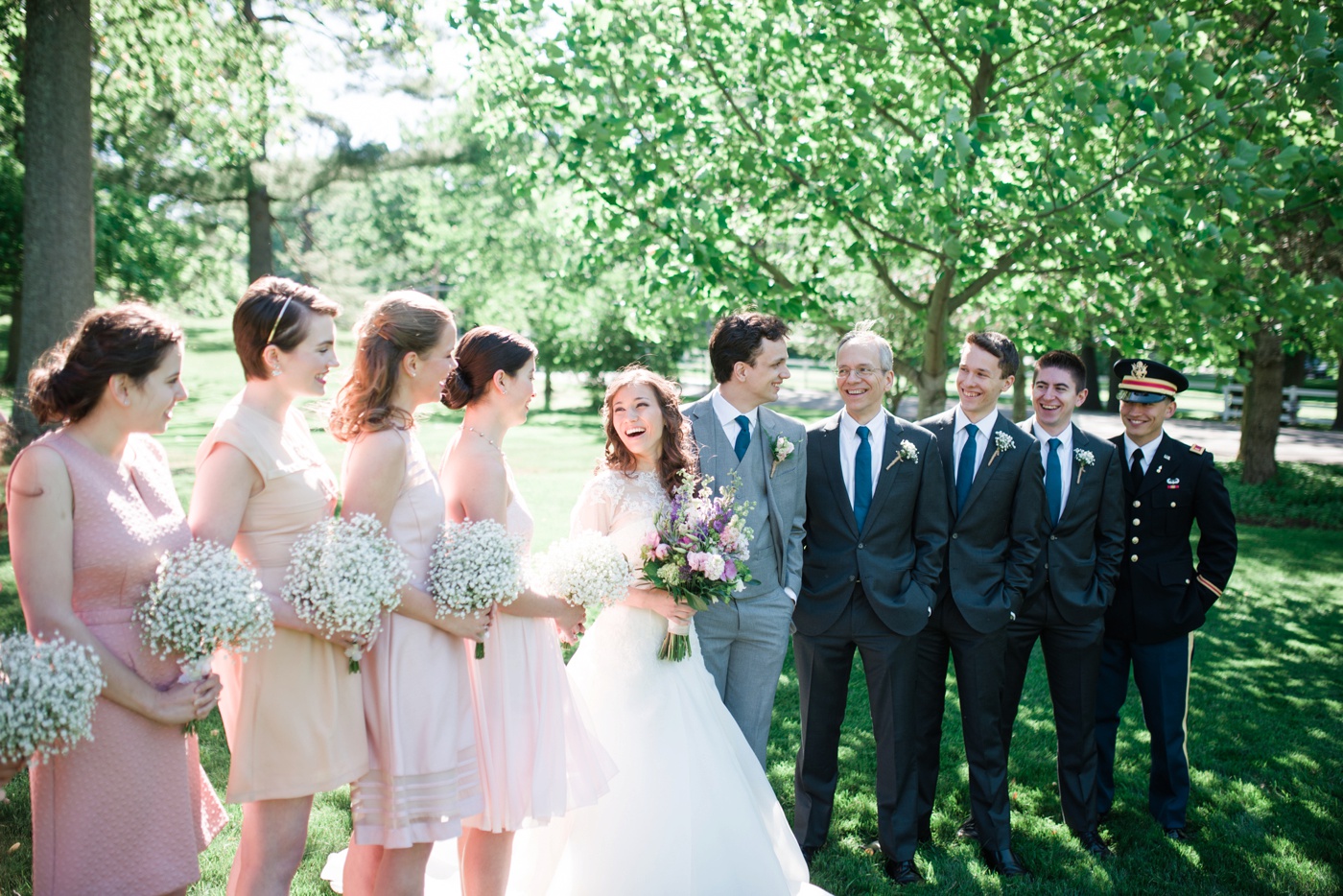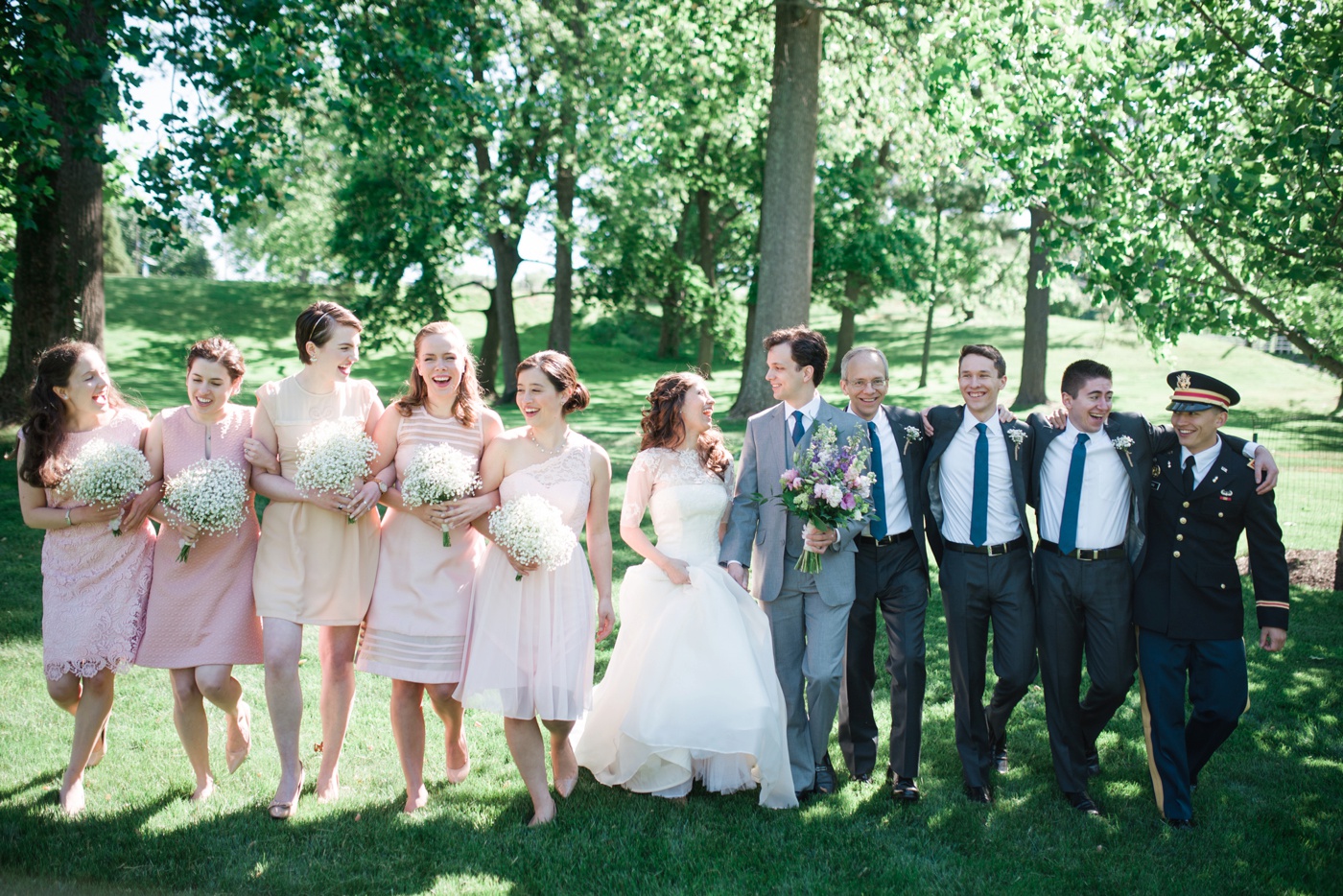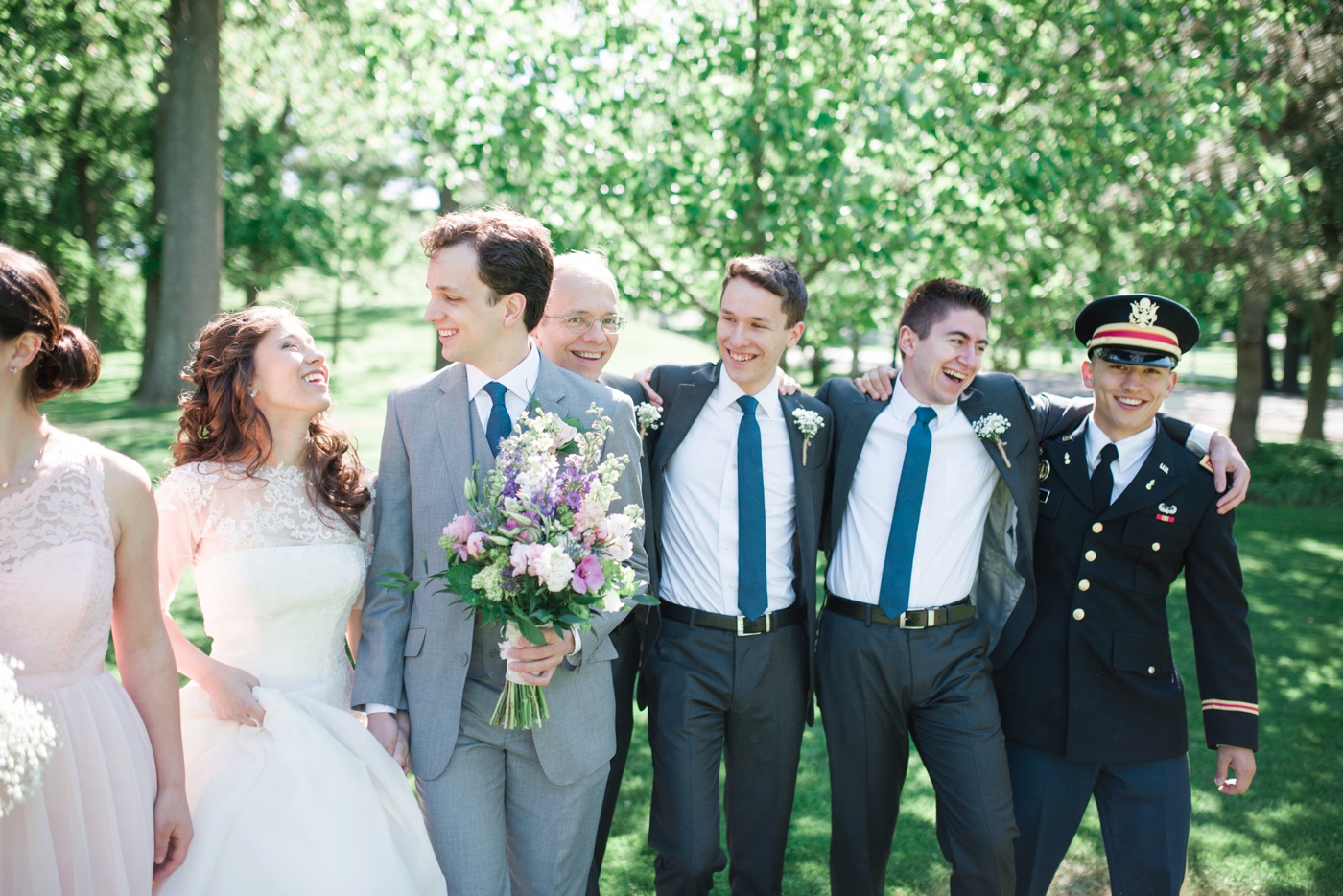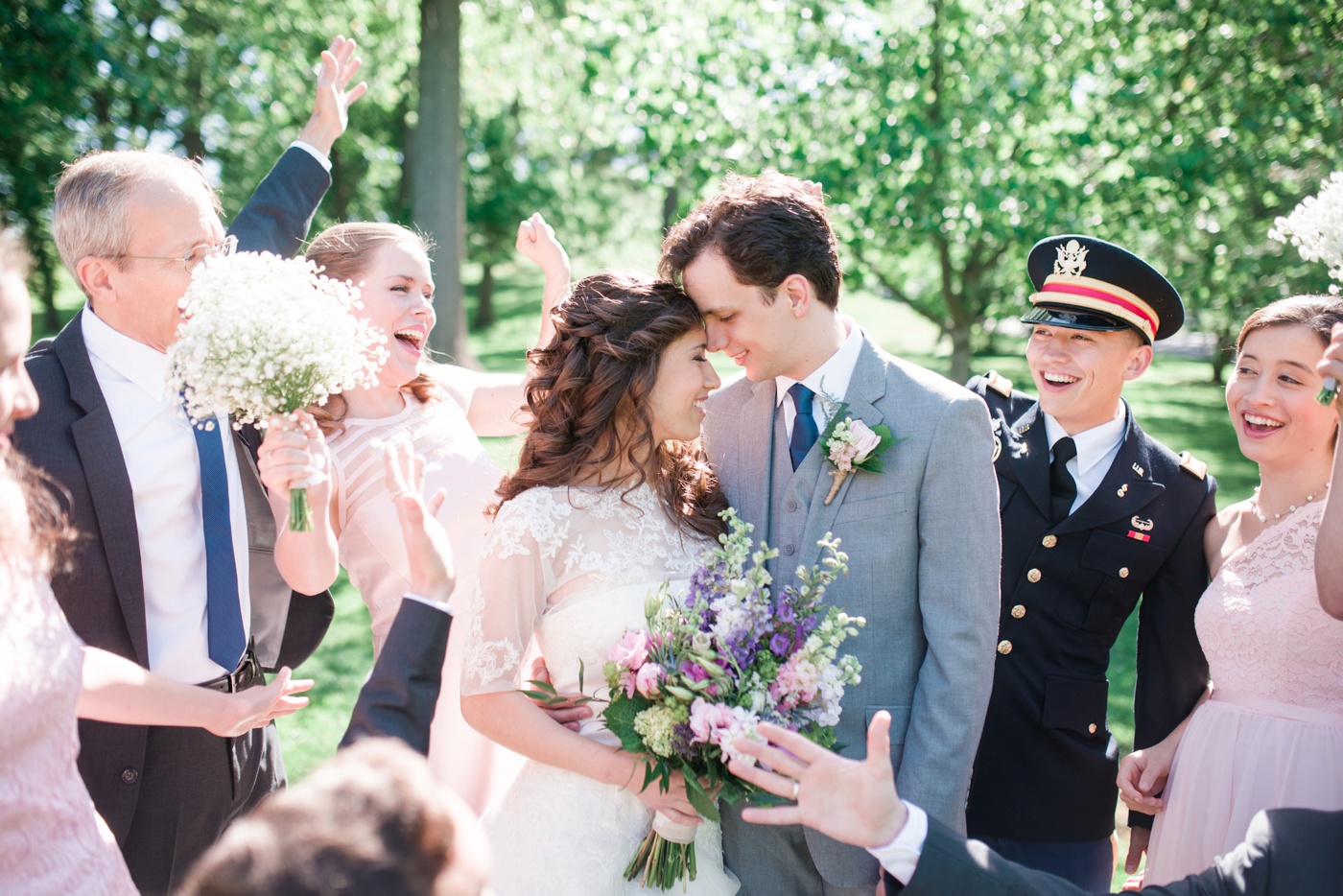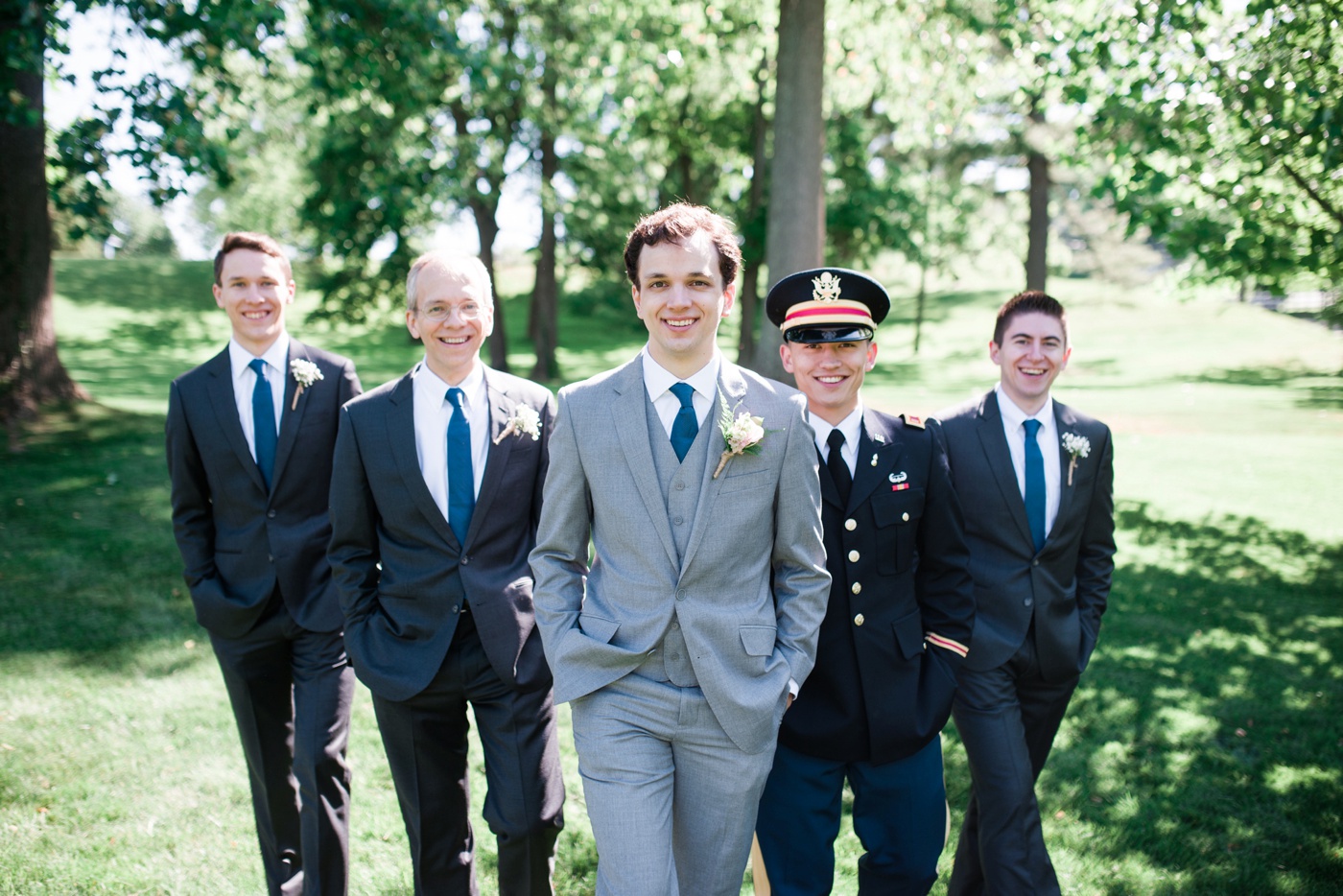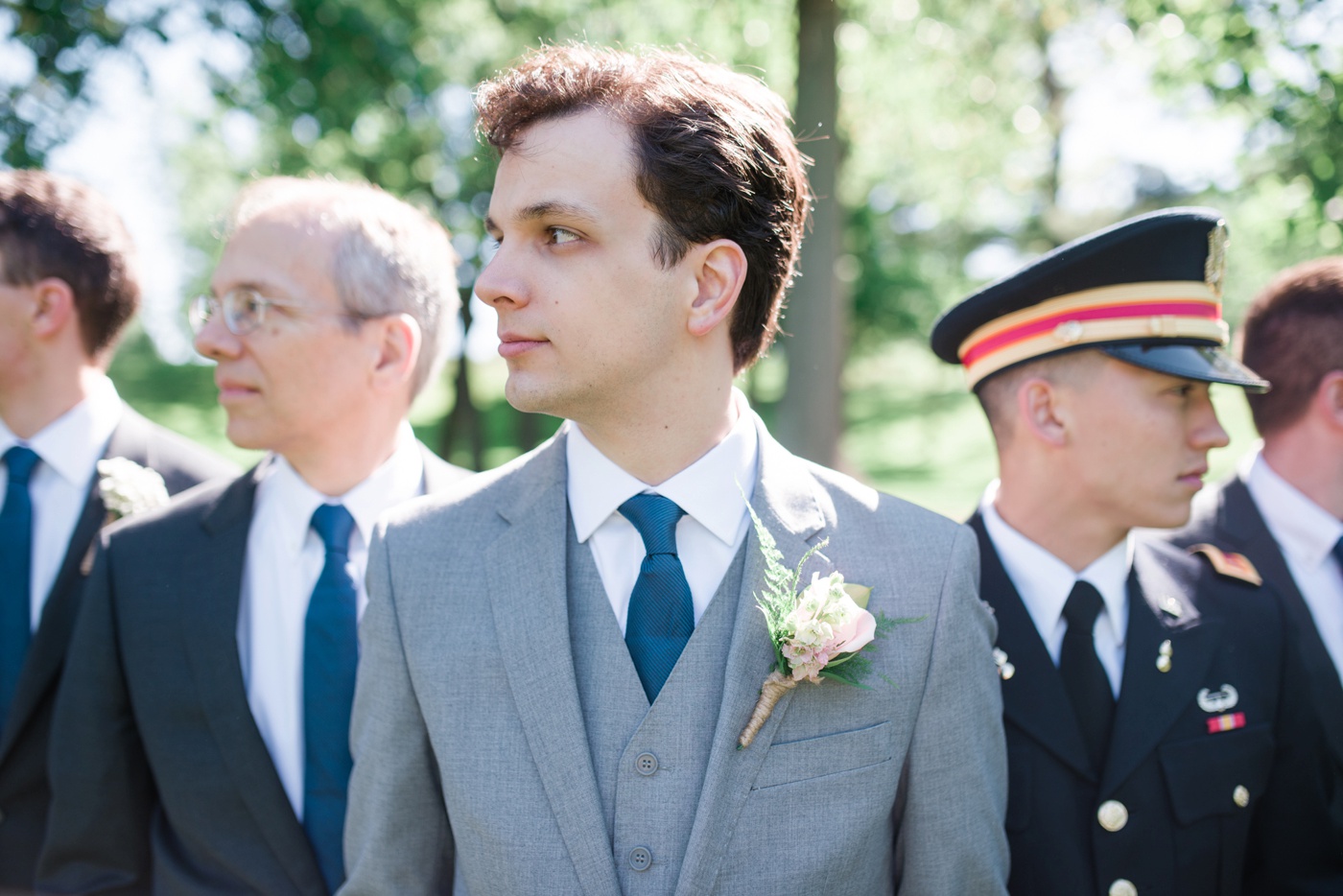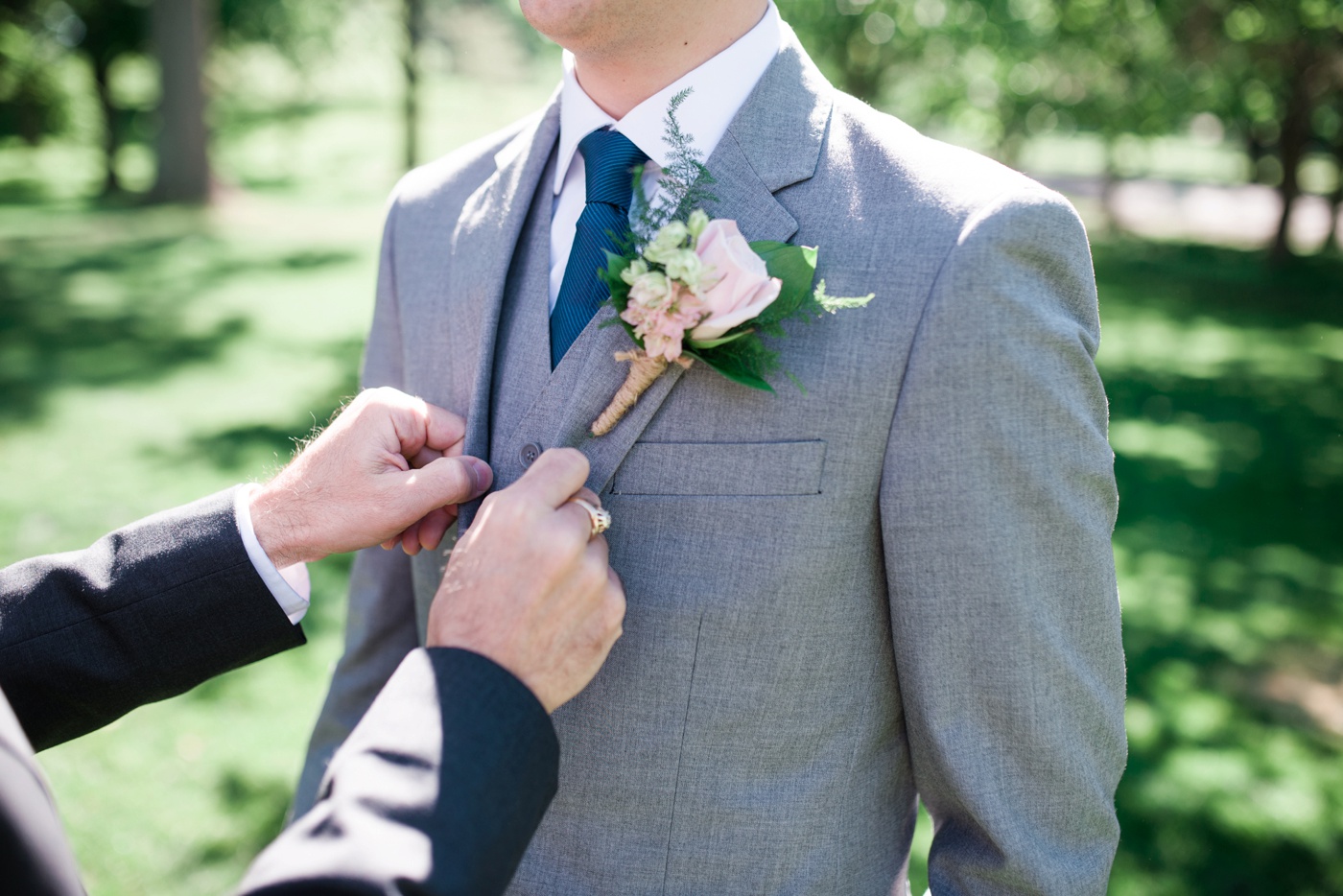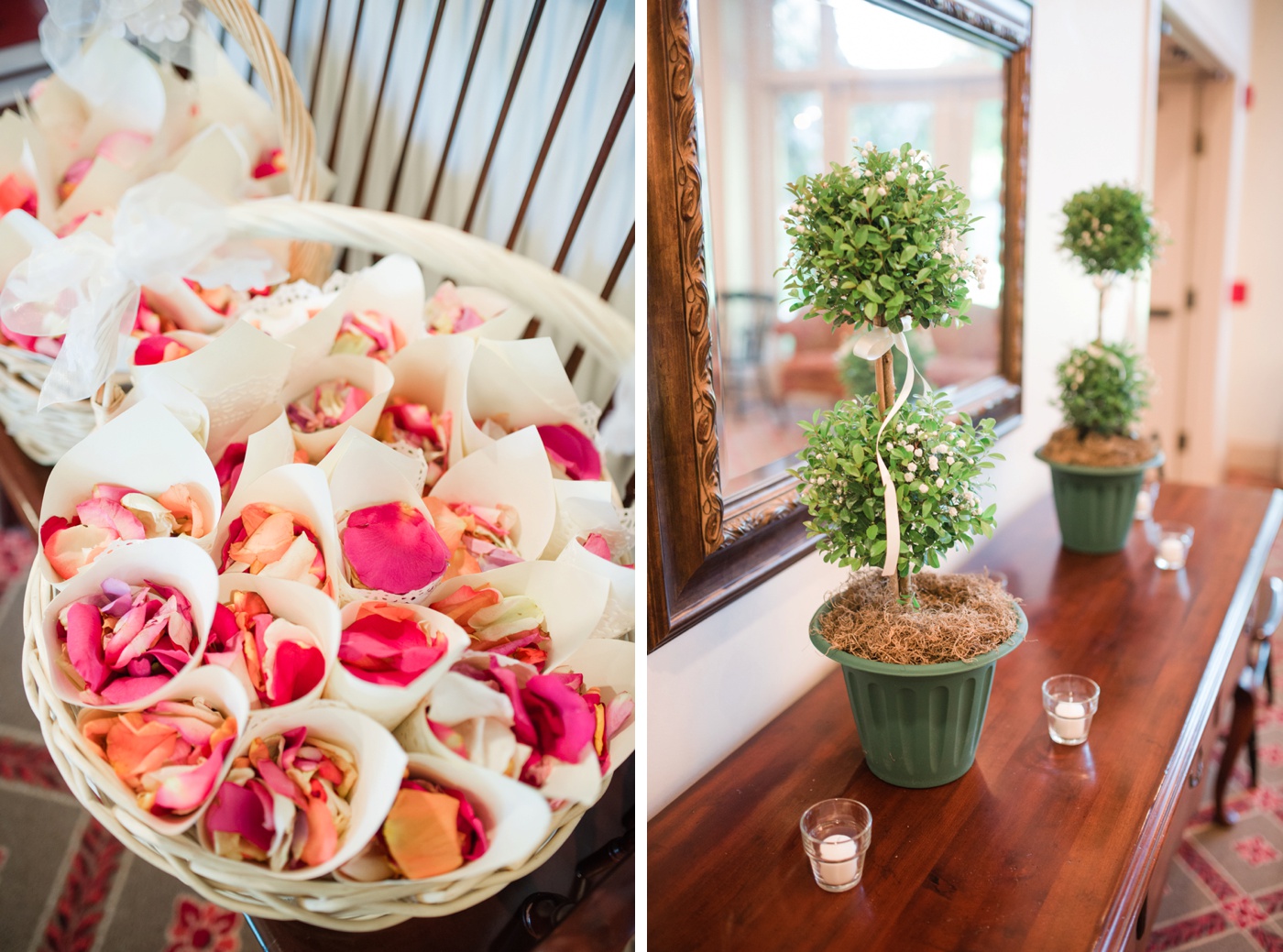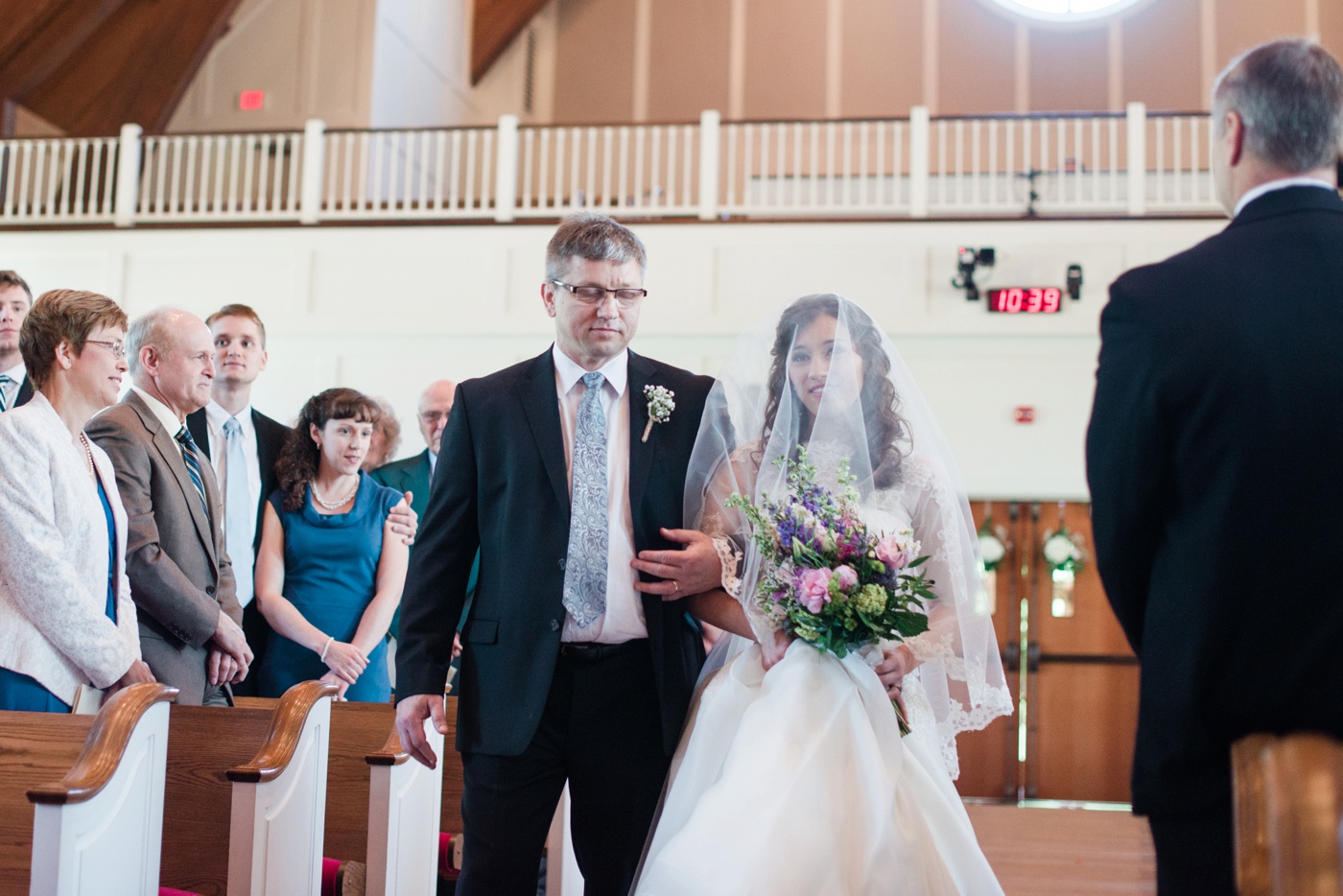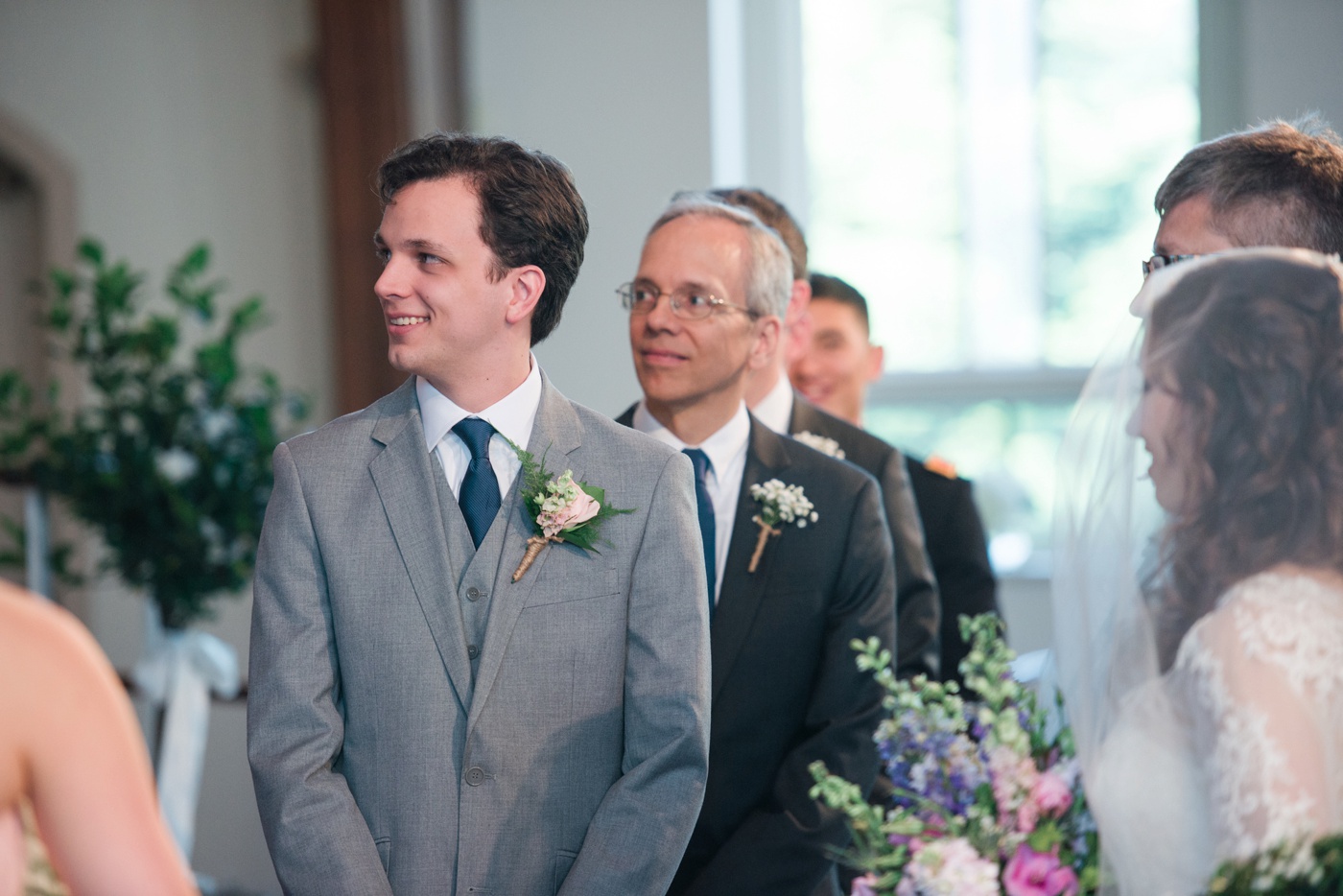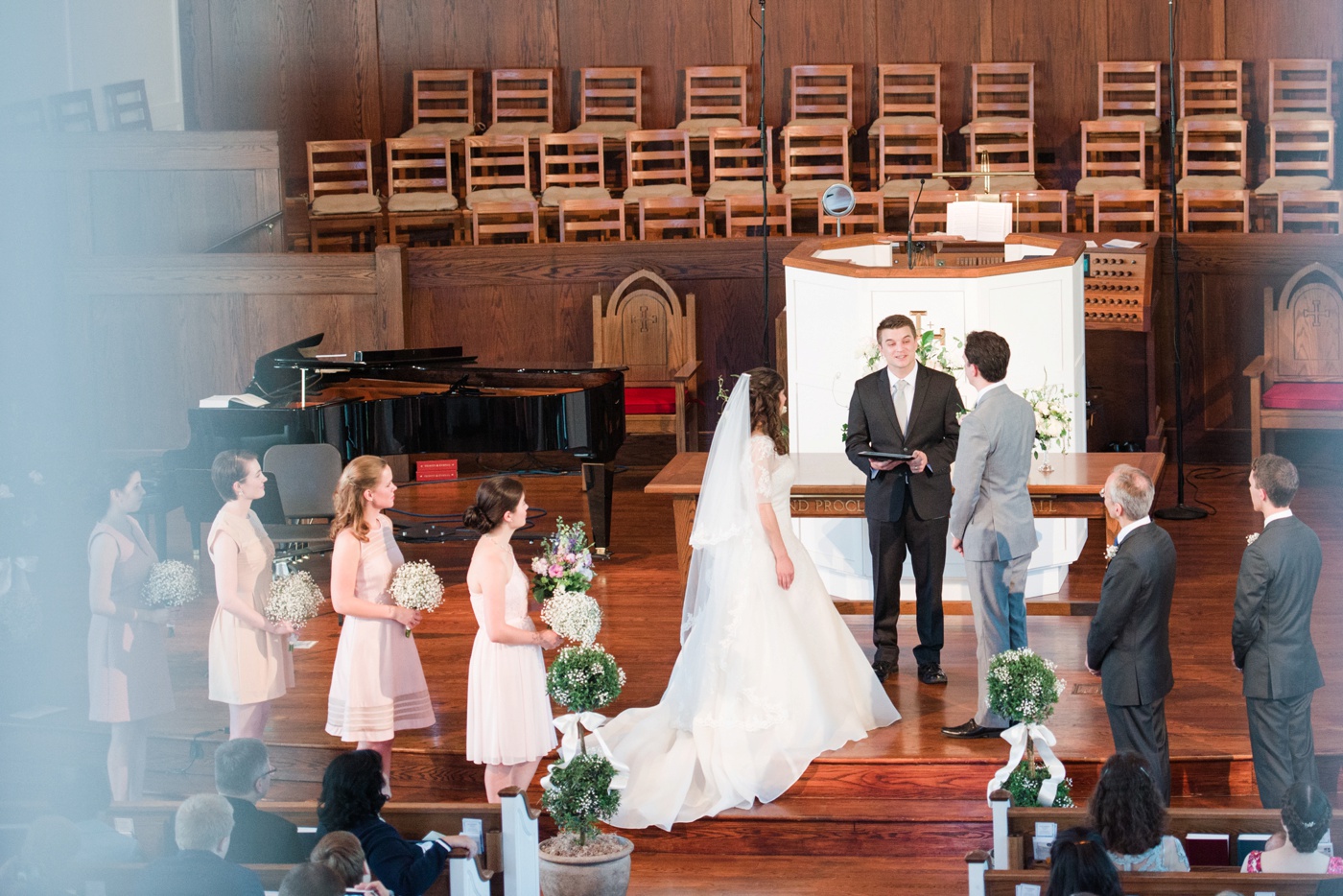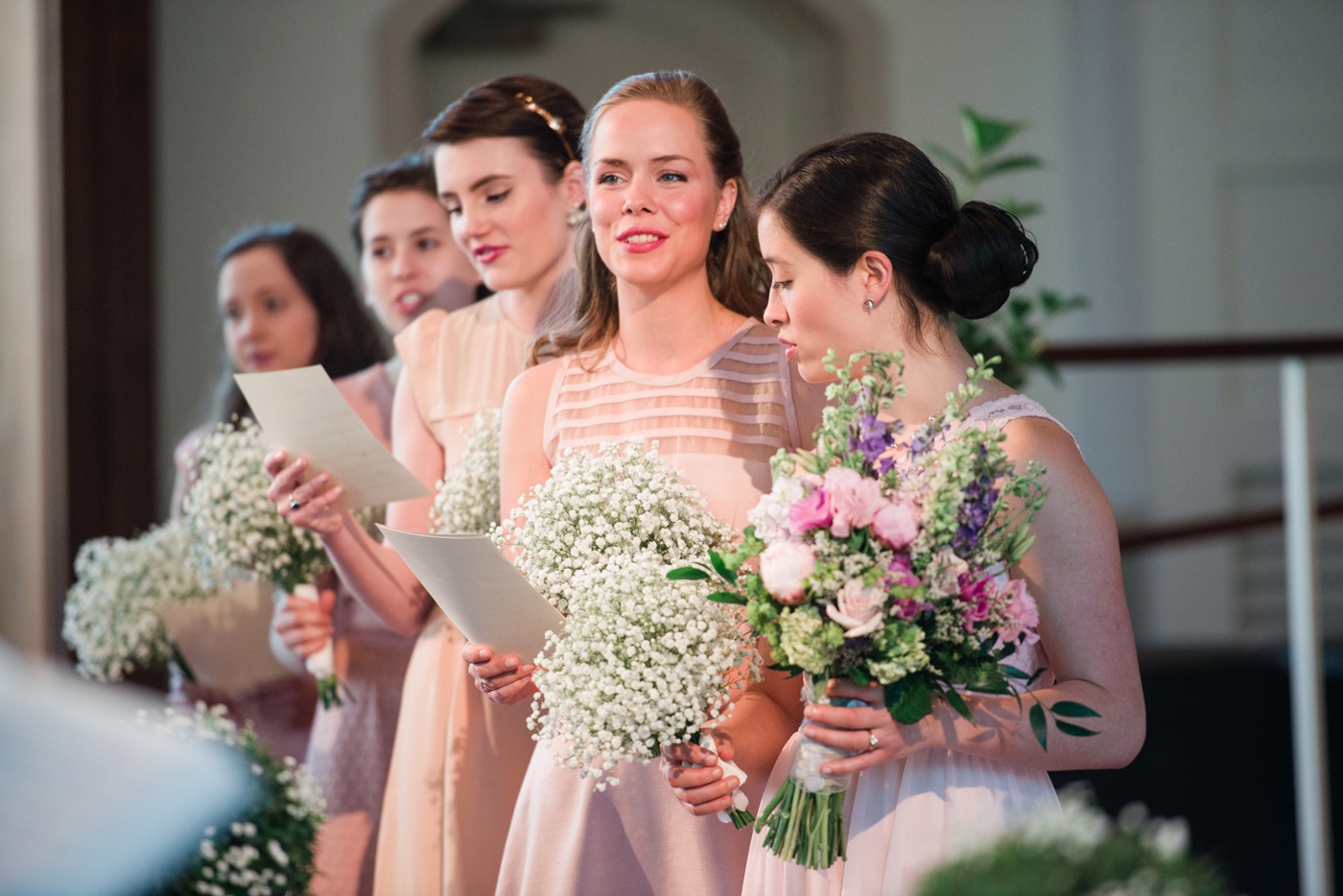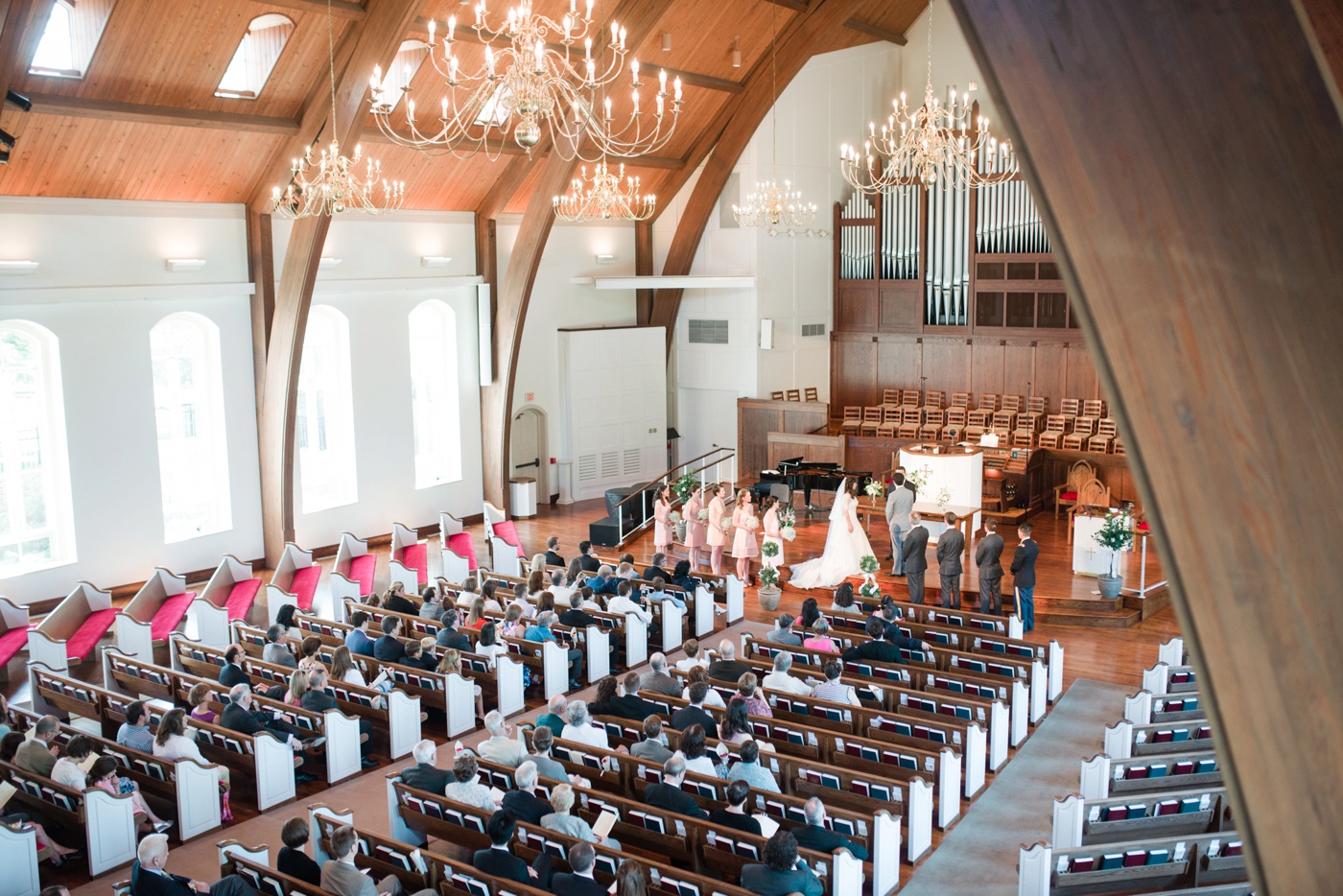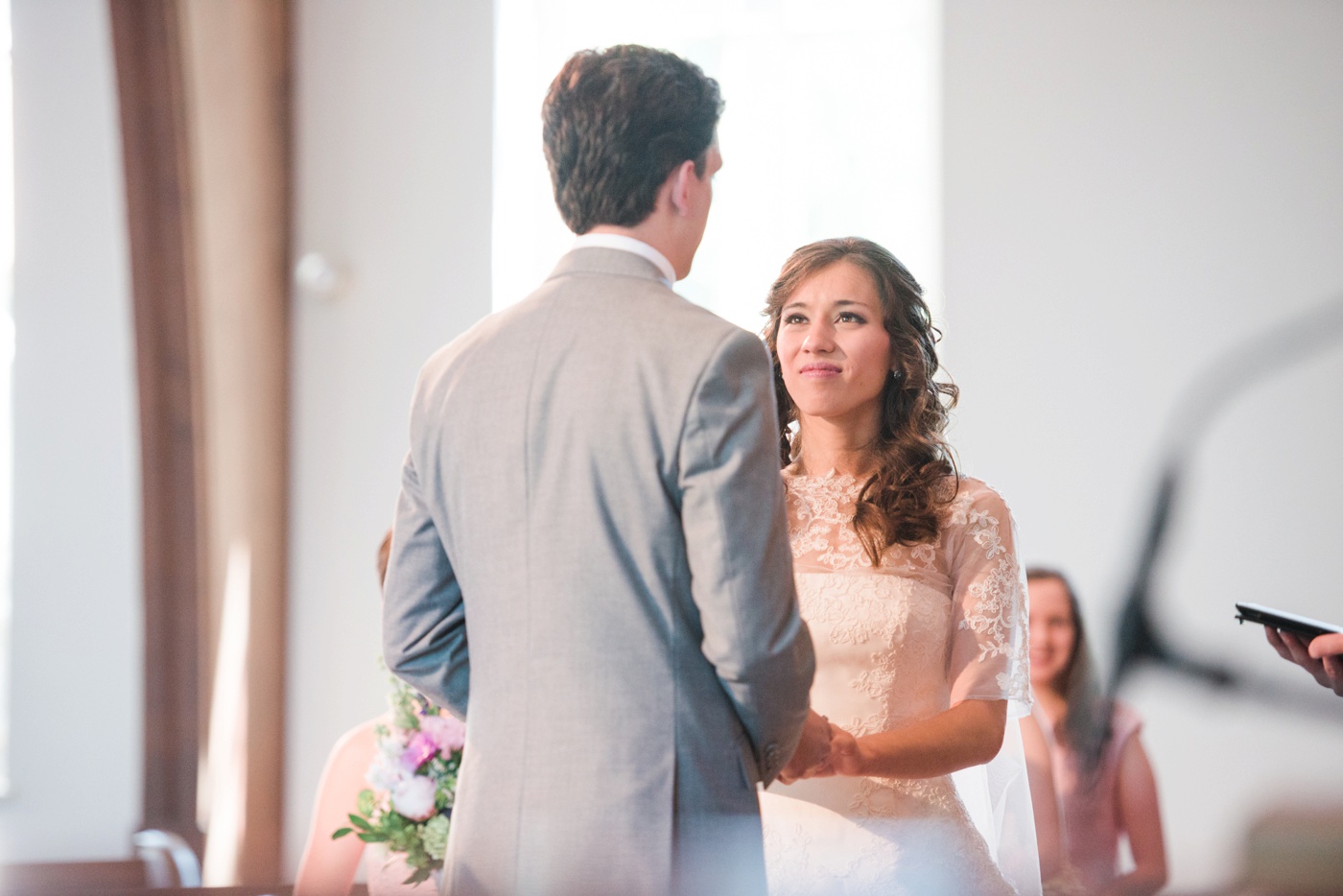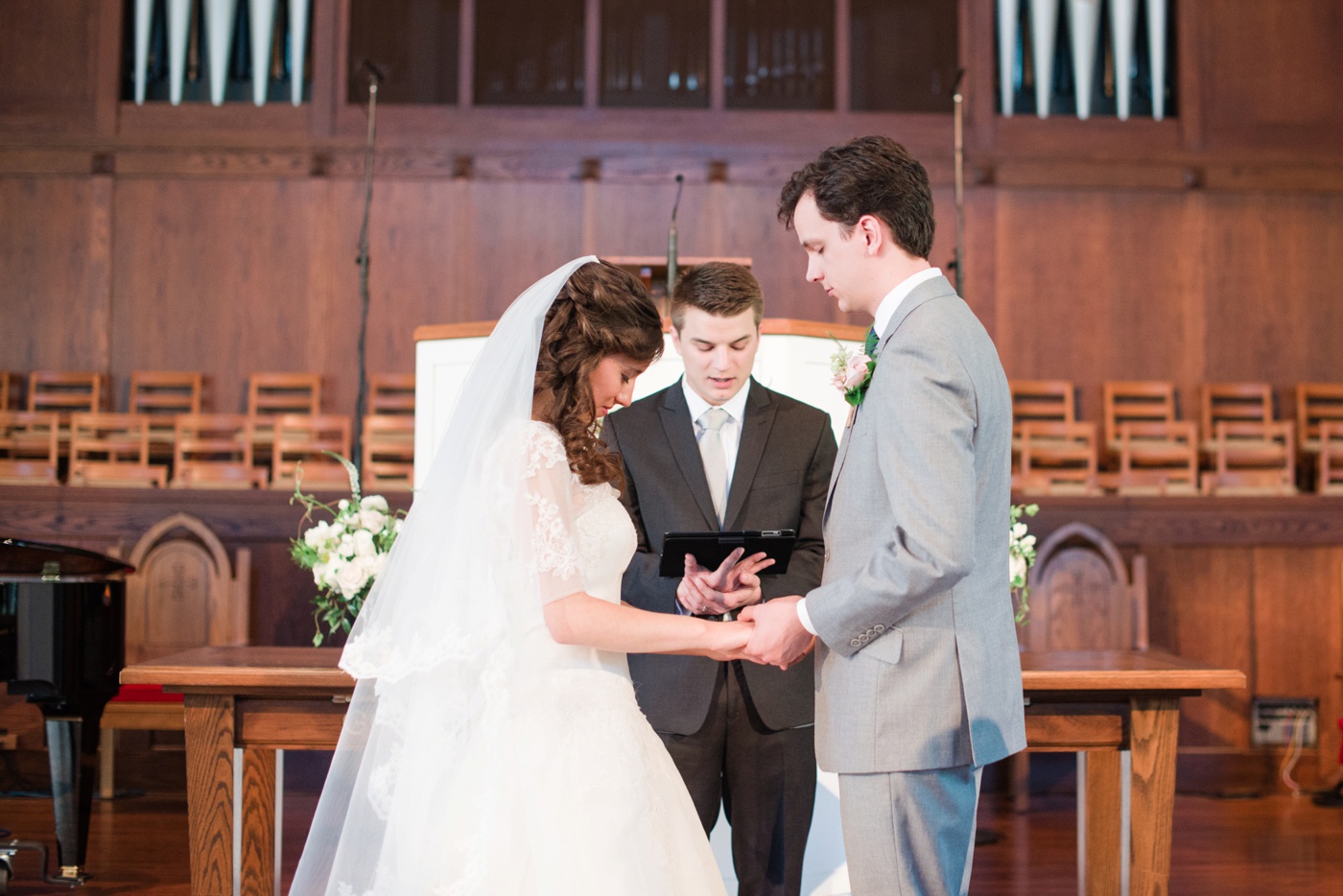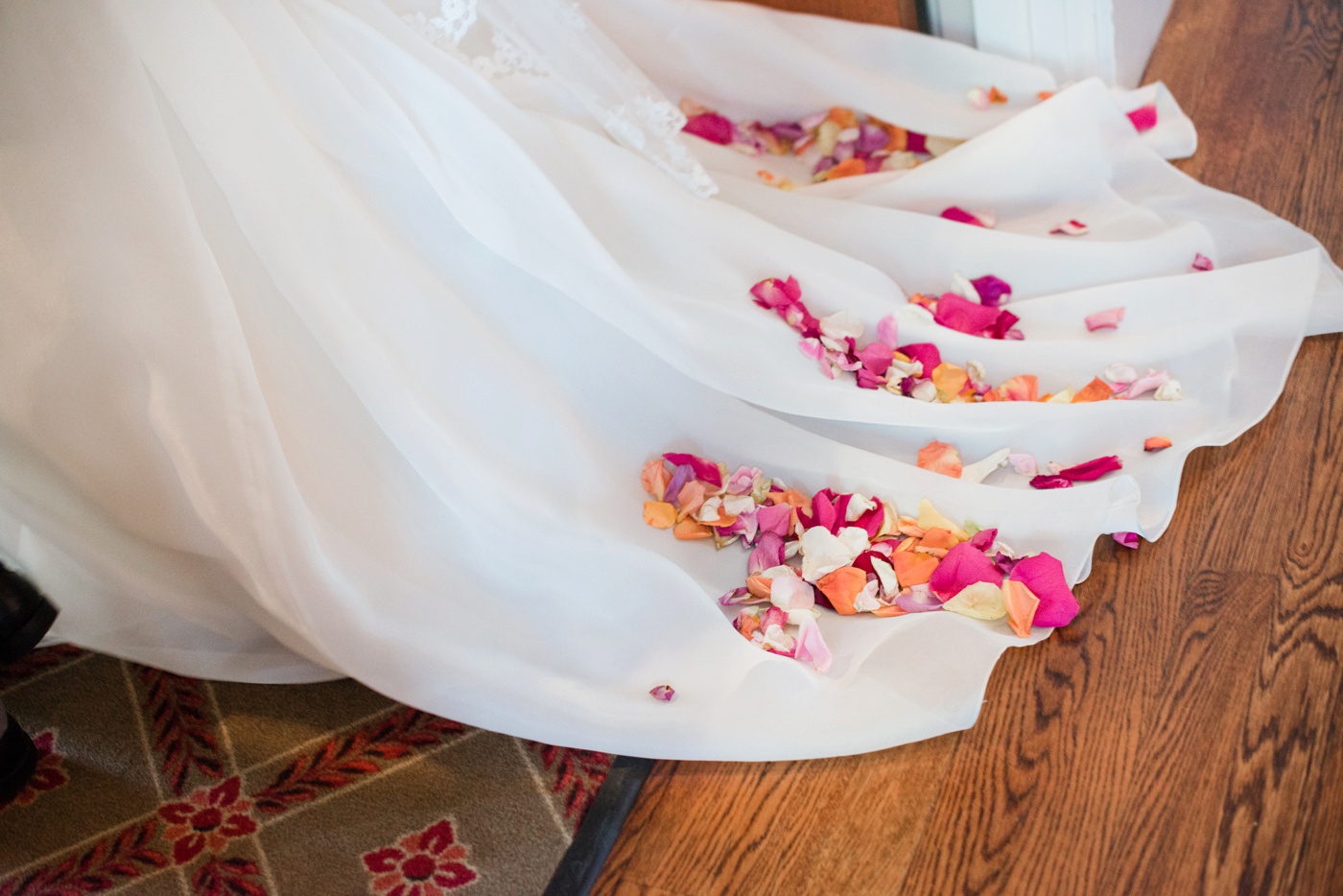 Off to party at Northbrook MarketPlace! But first, a few more portraits :)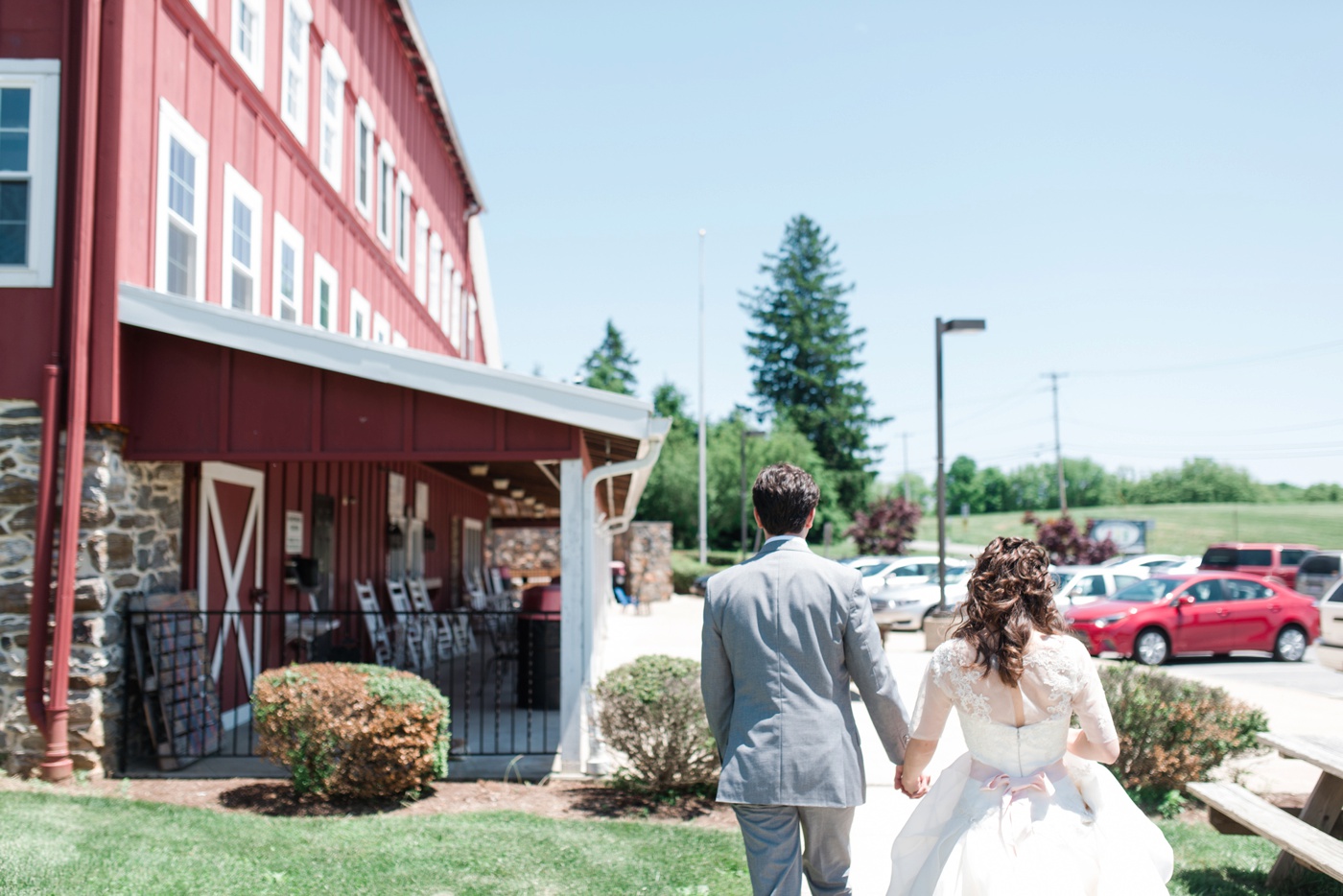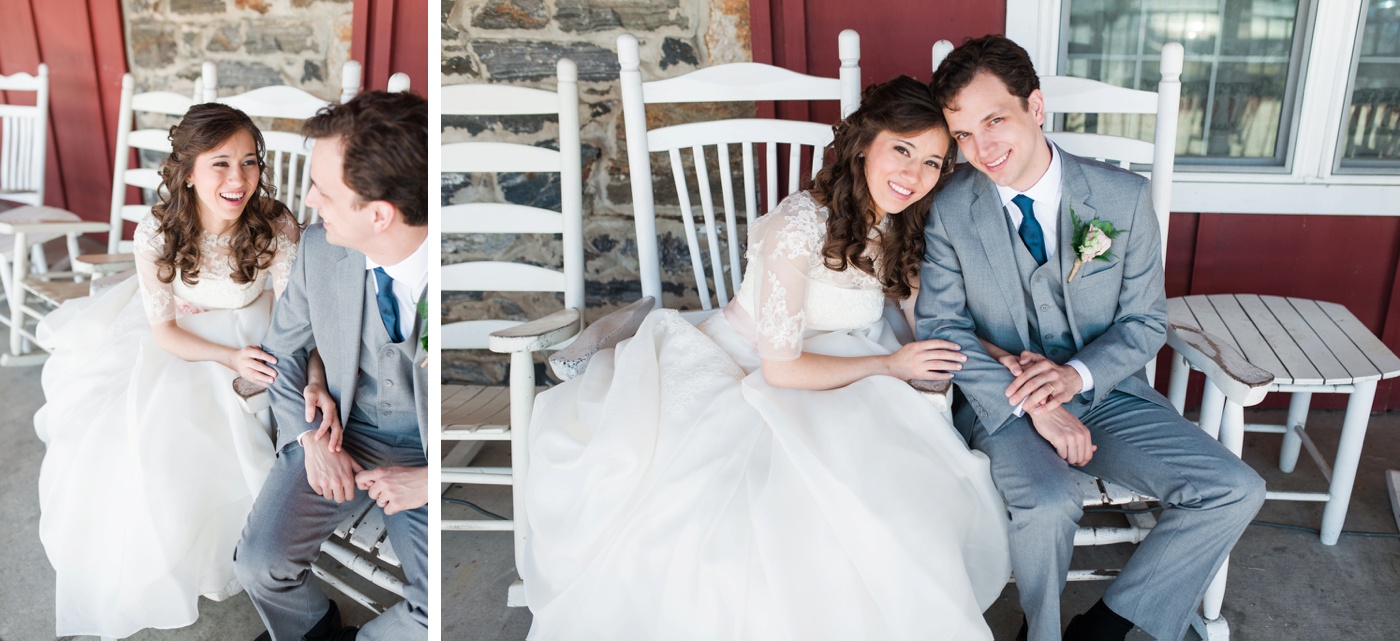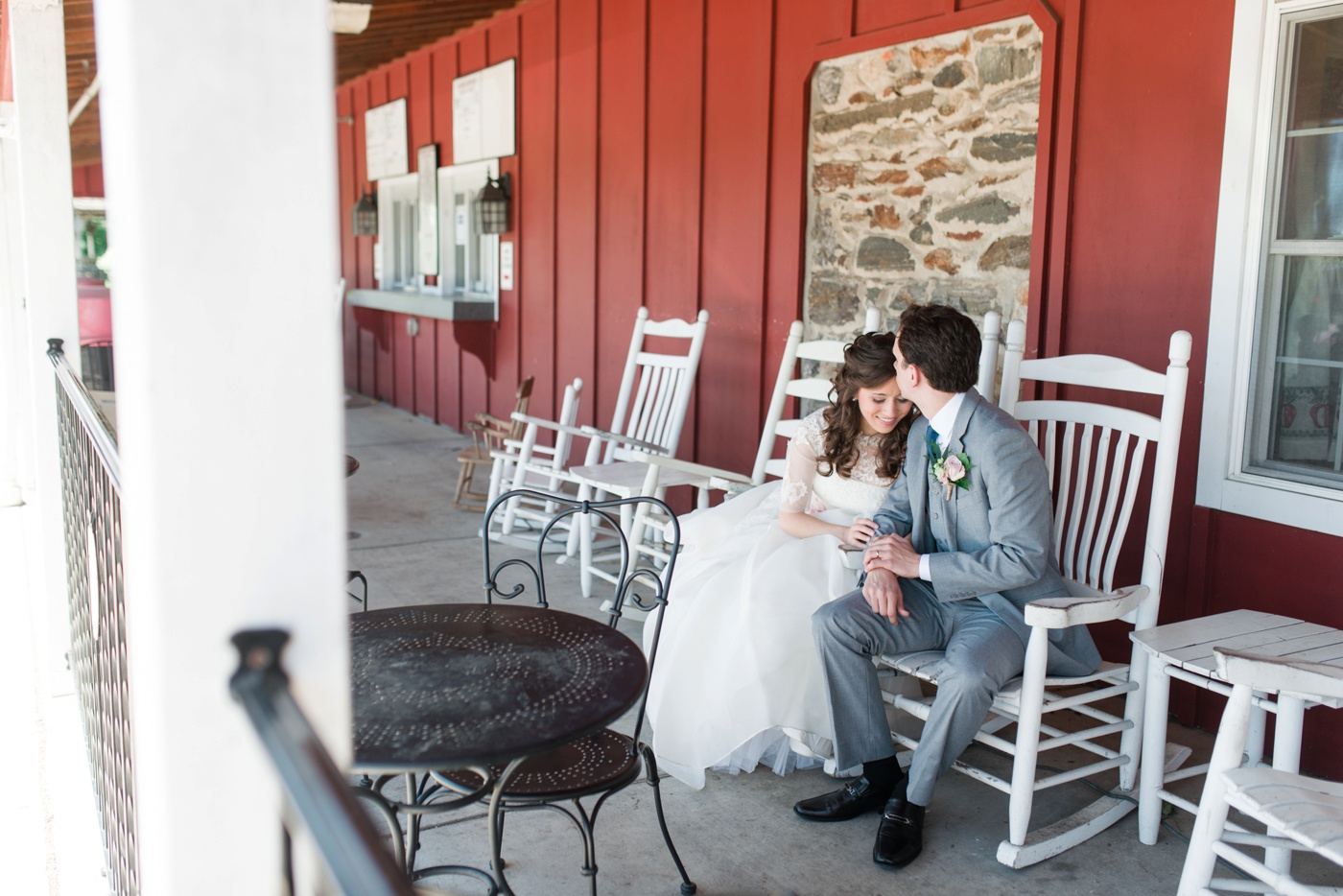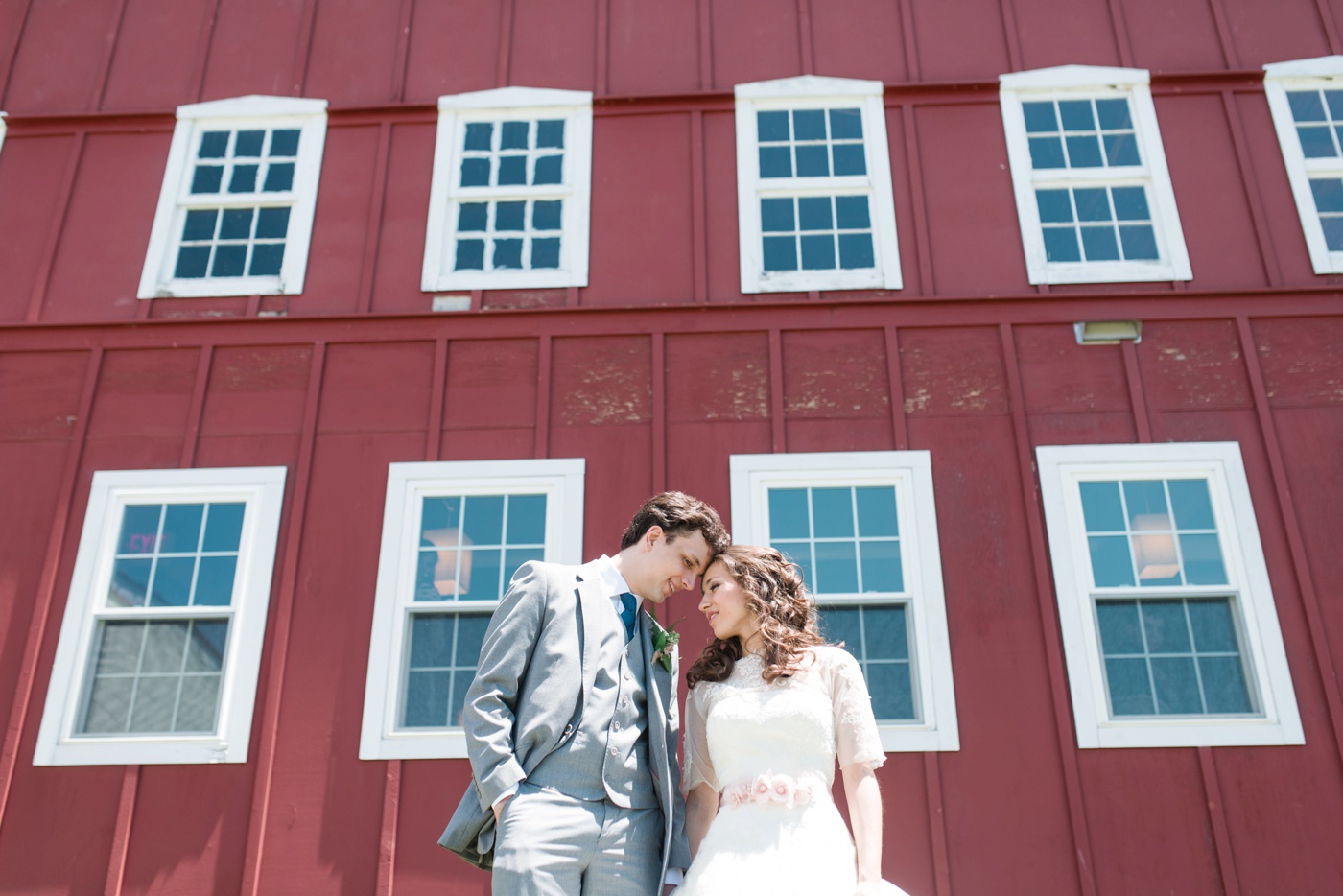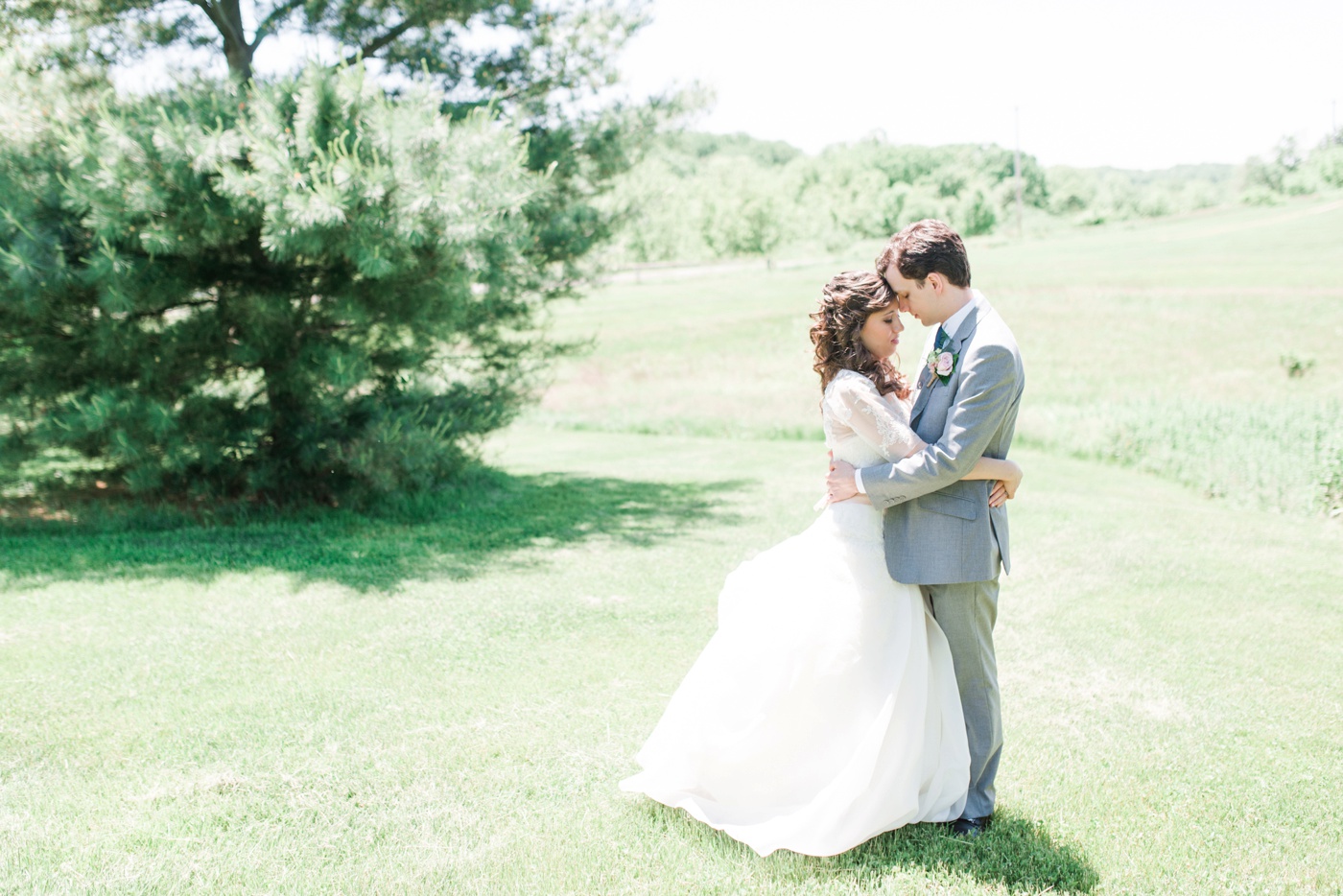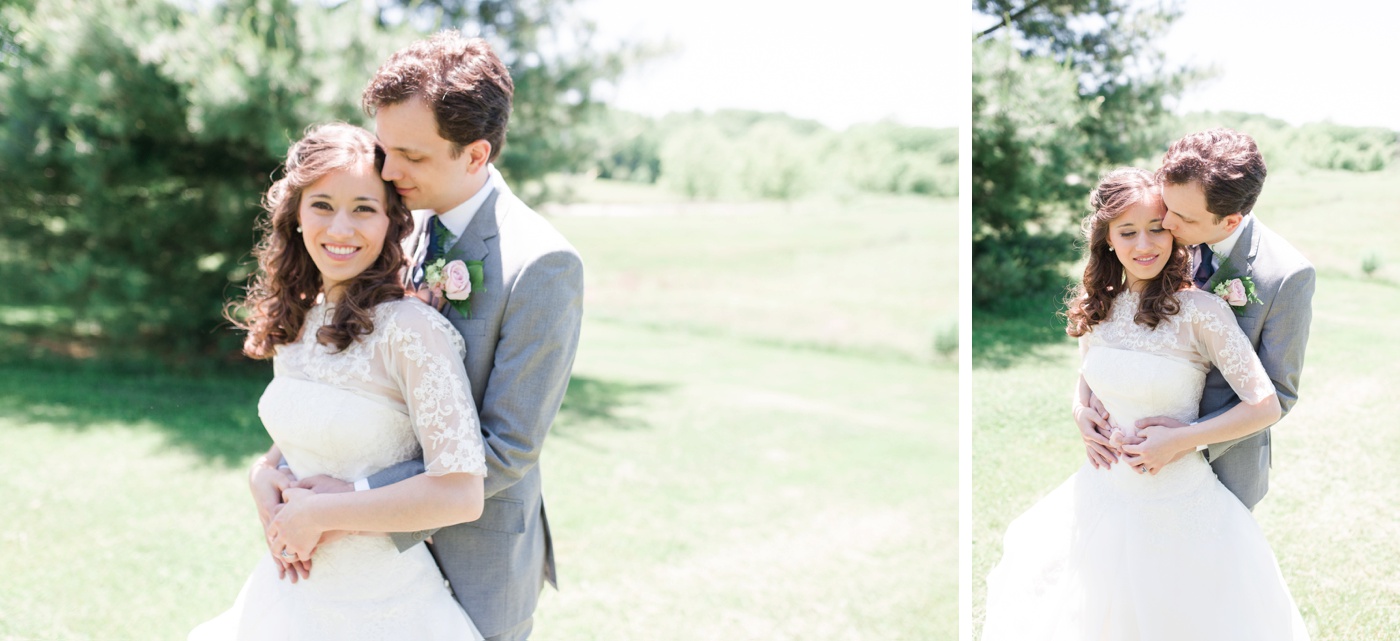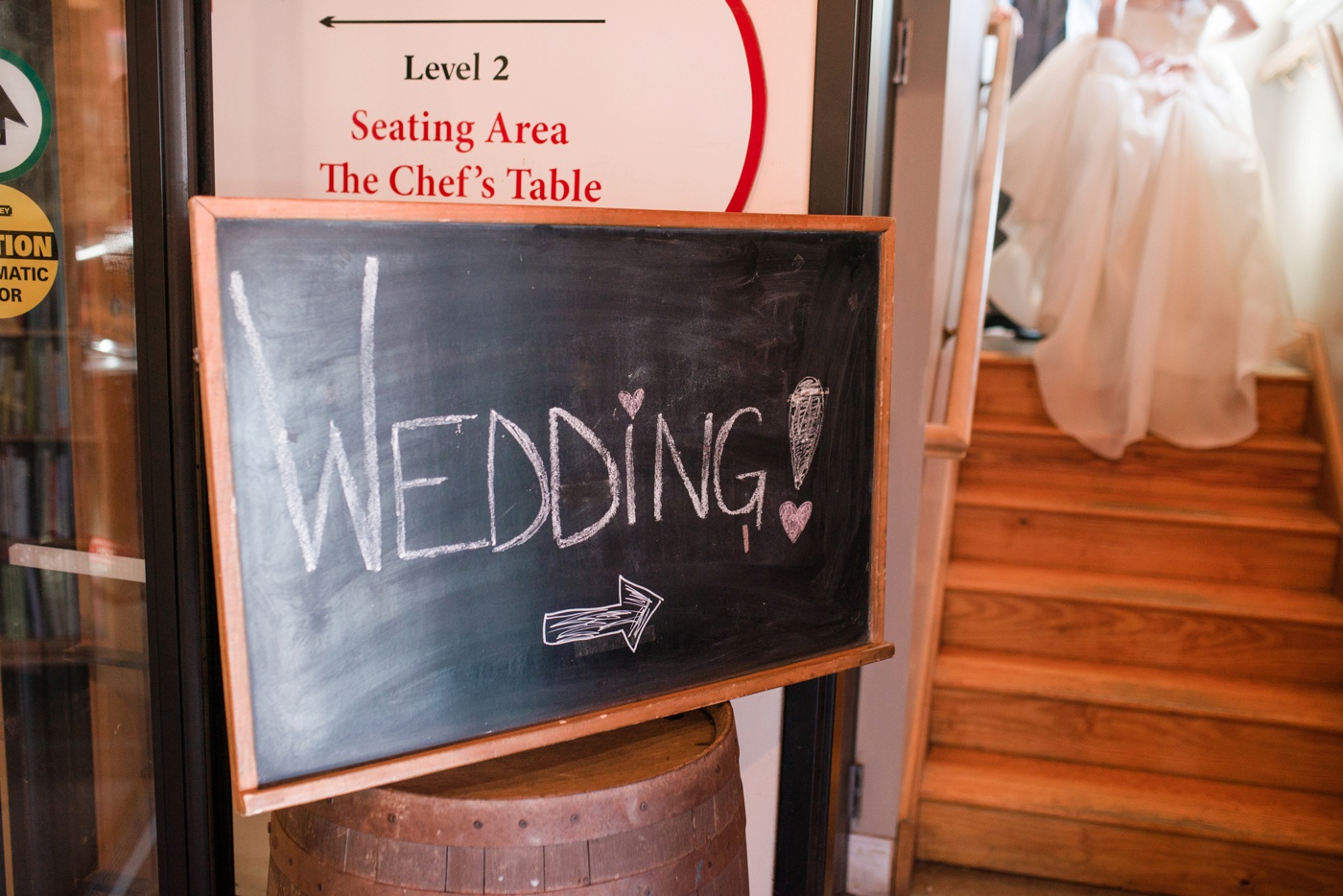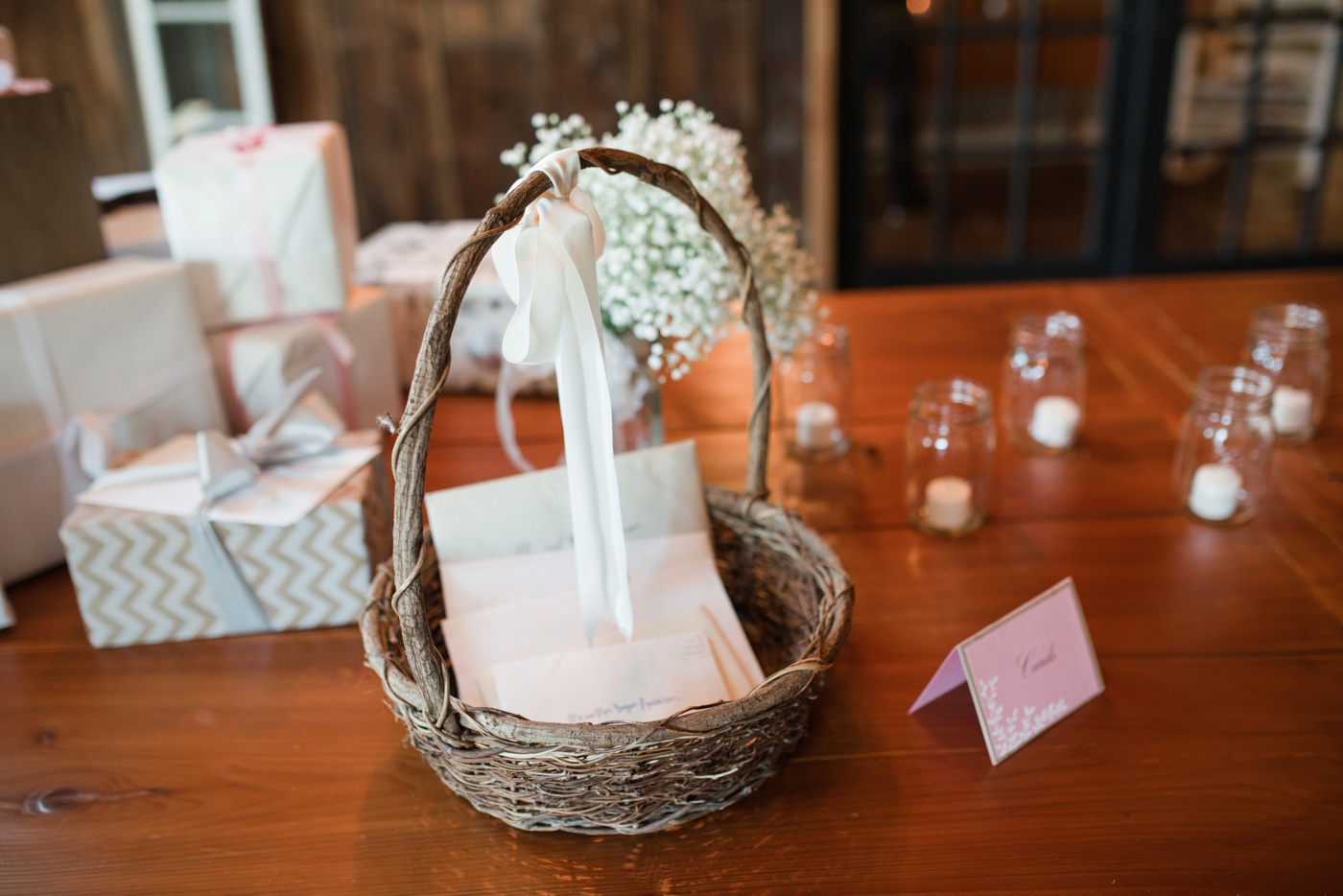 I cannot say enough good things about these apple cider donuts. Let's just take a second to remember.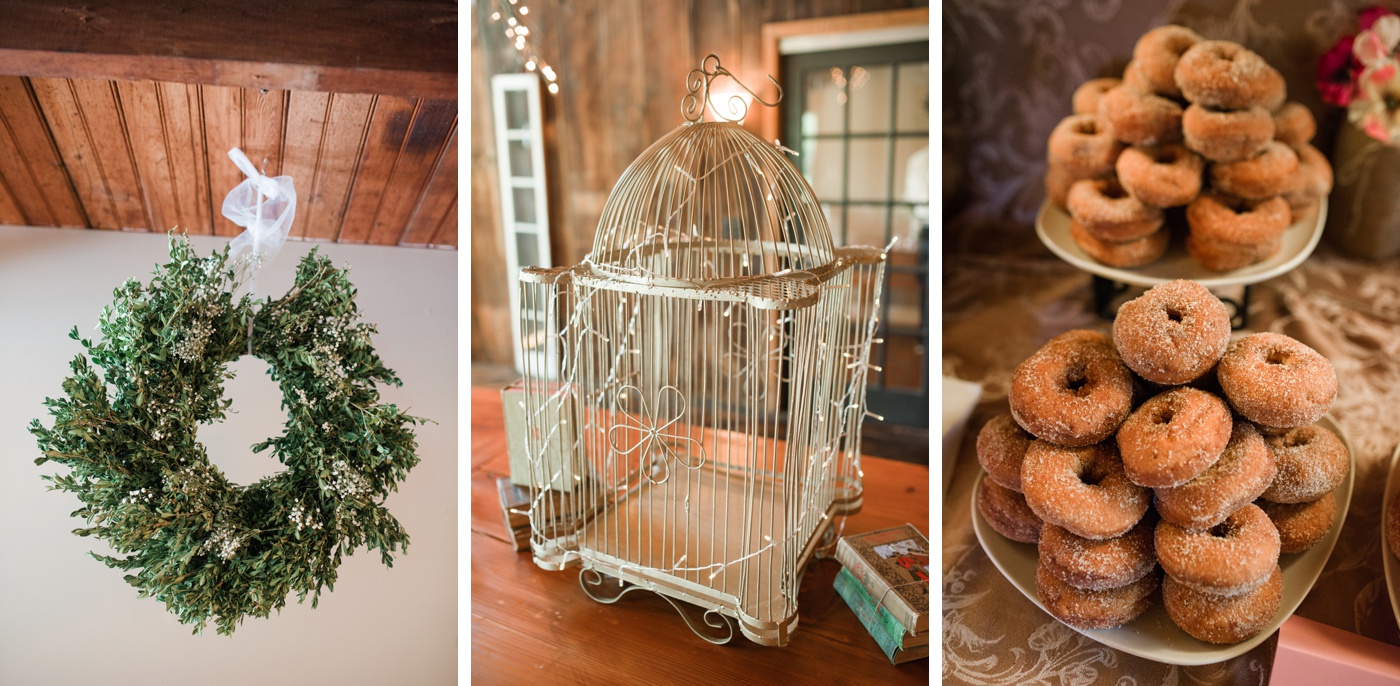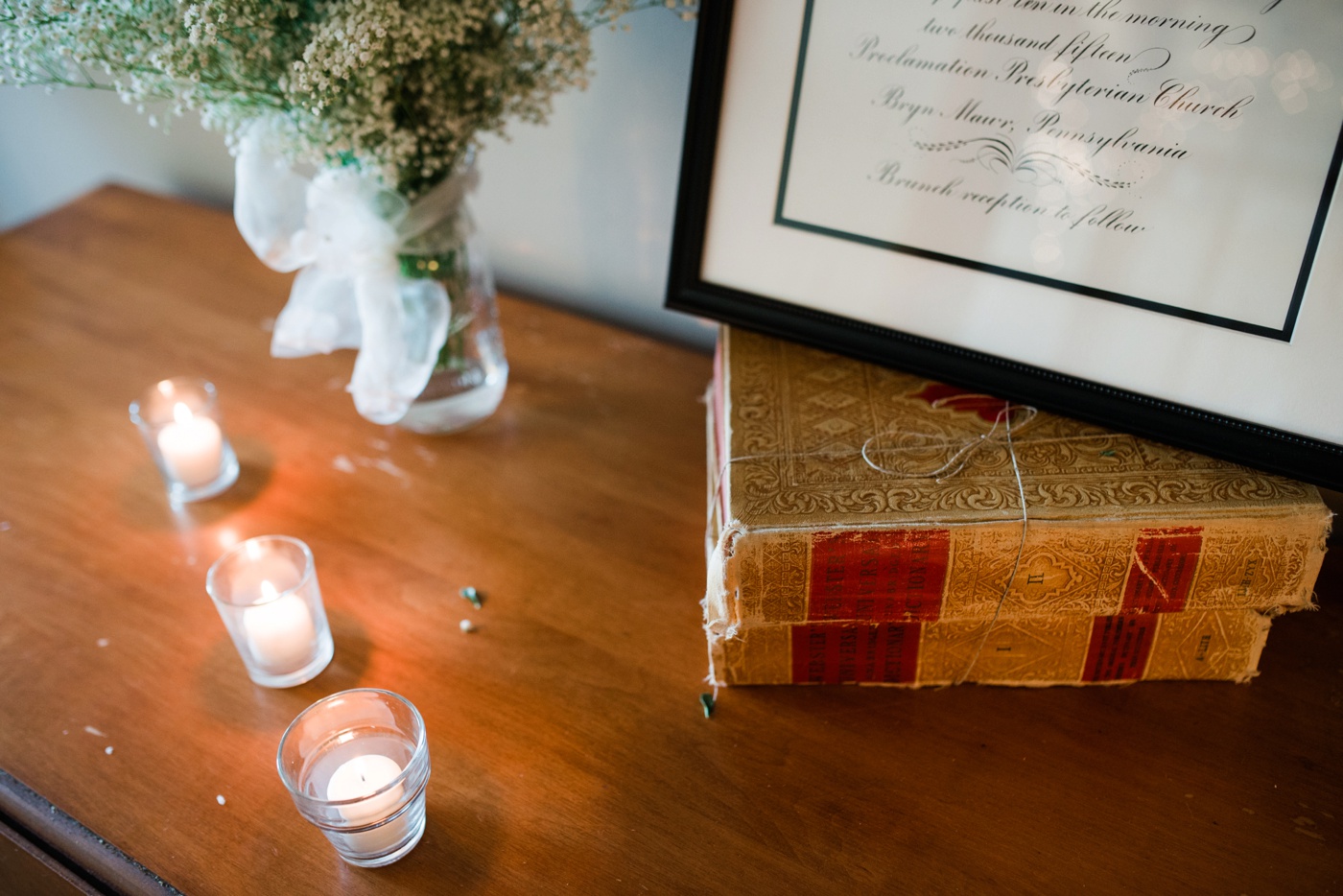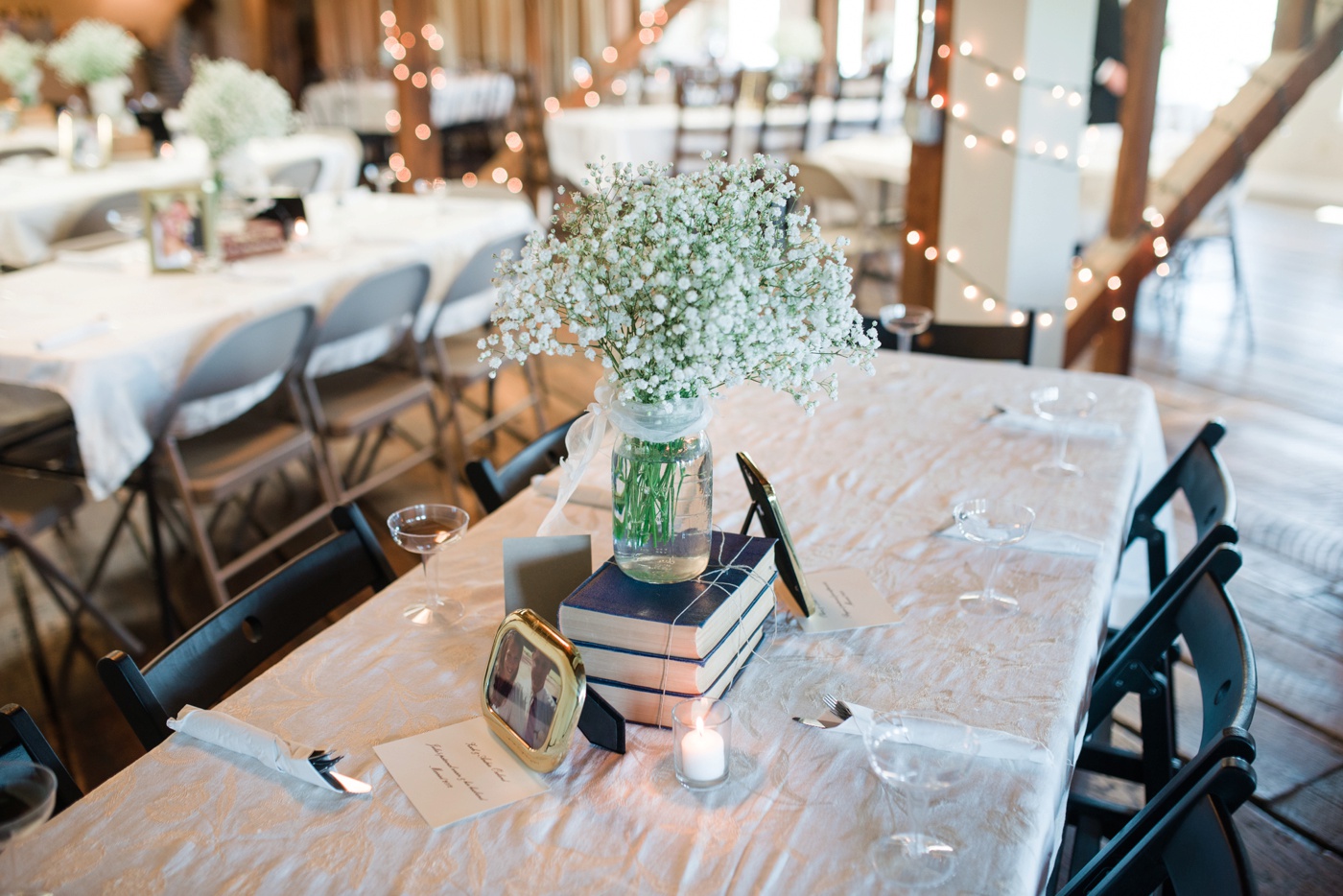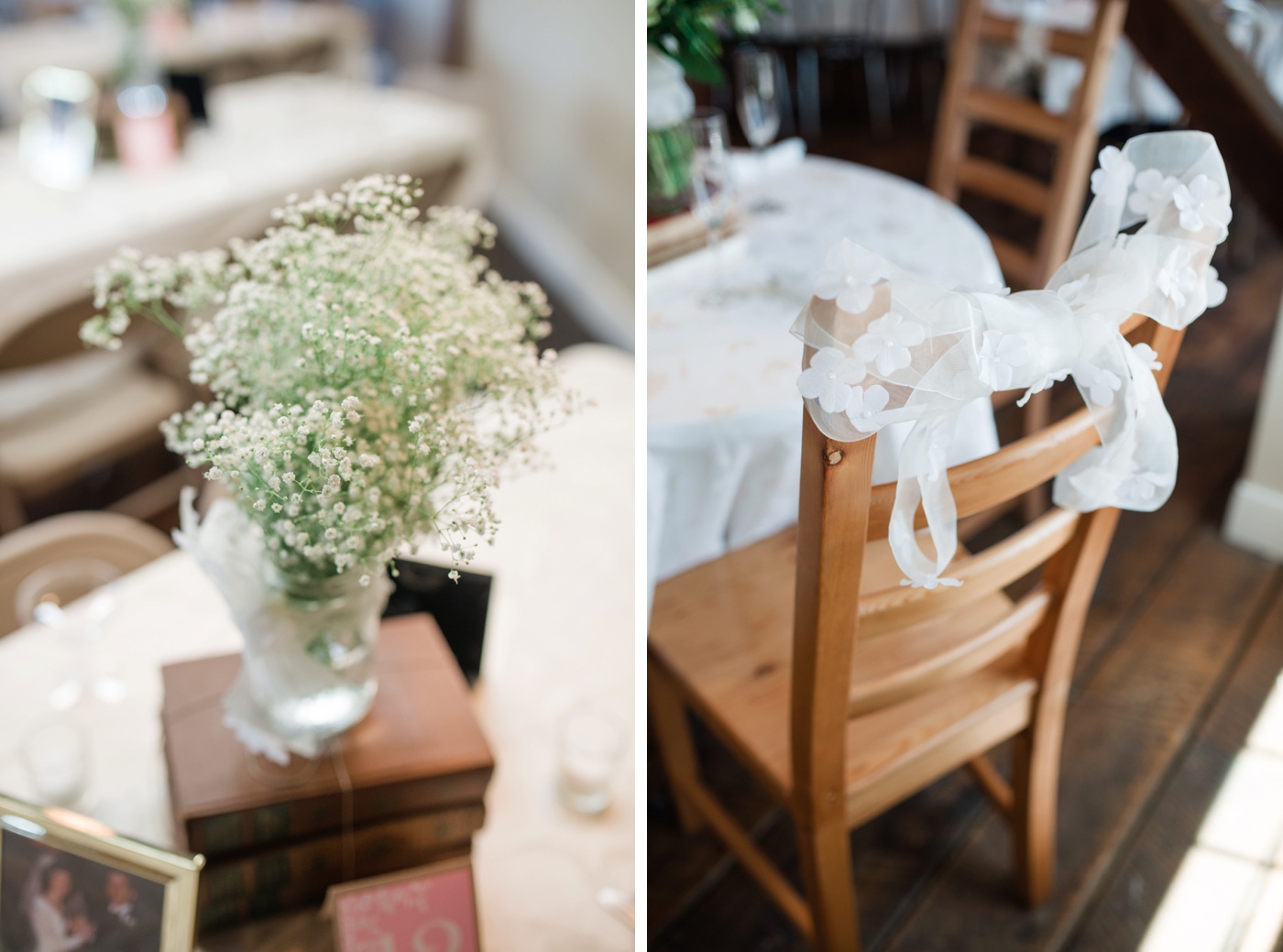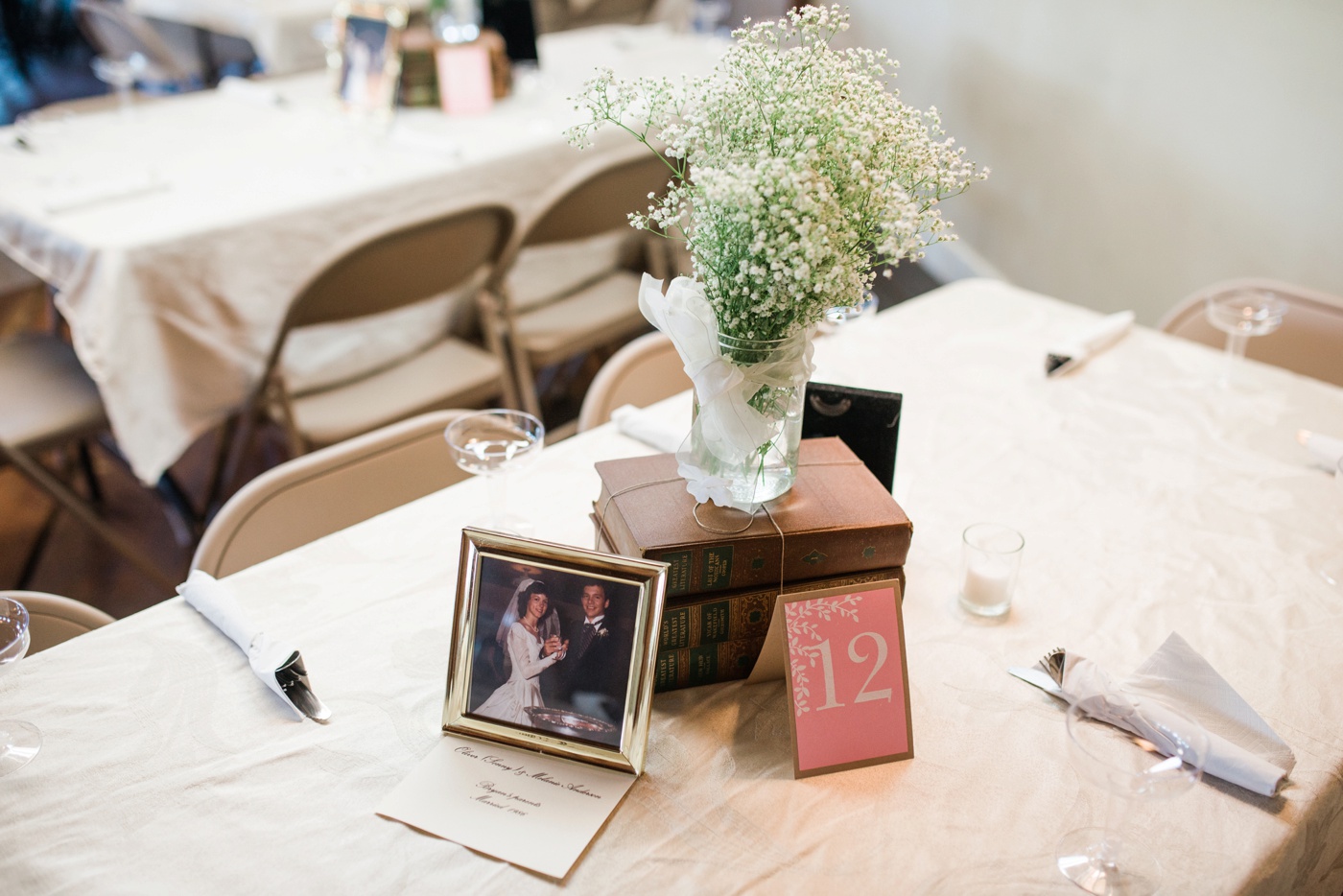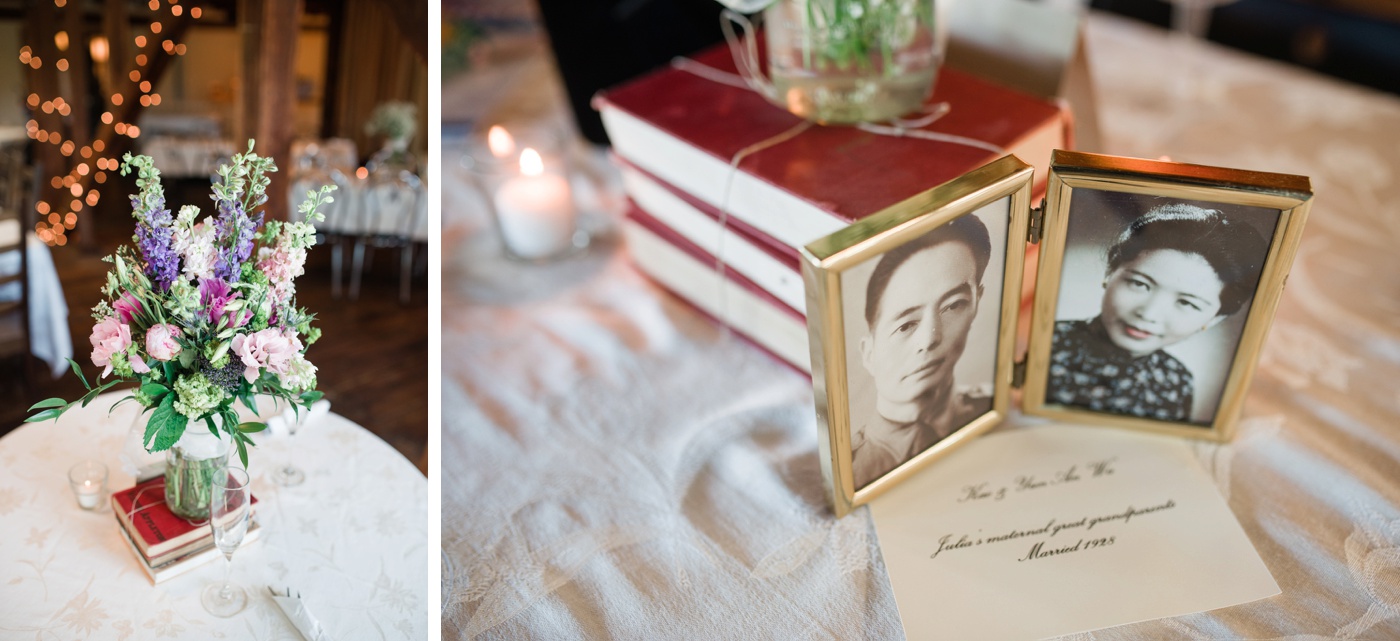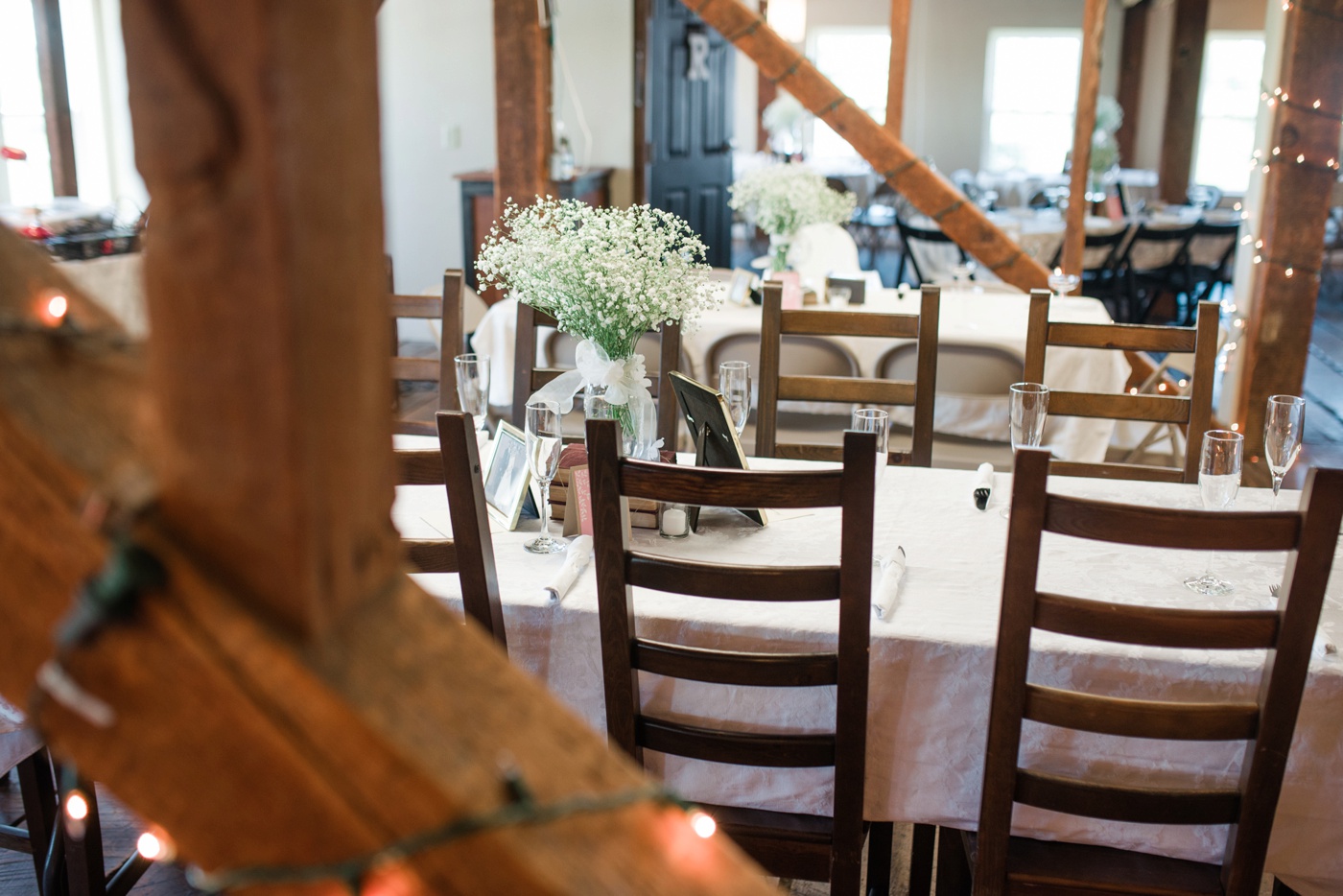 Julia & Bryan had wedding photos of their friends and family on each table. I was obviously SUPER excited to see one of my photos alongside photos of grandparents, aunts, & uncles! I love my role in adding to family legacies.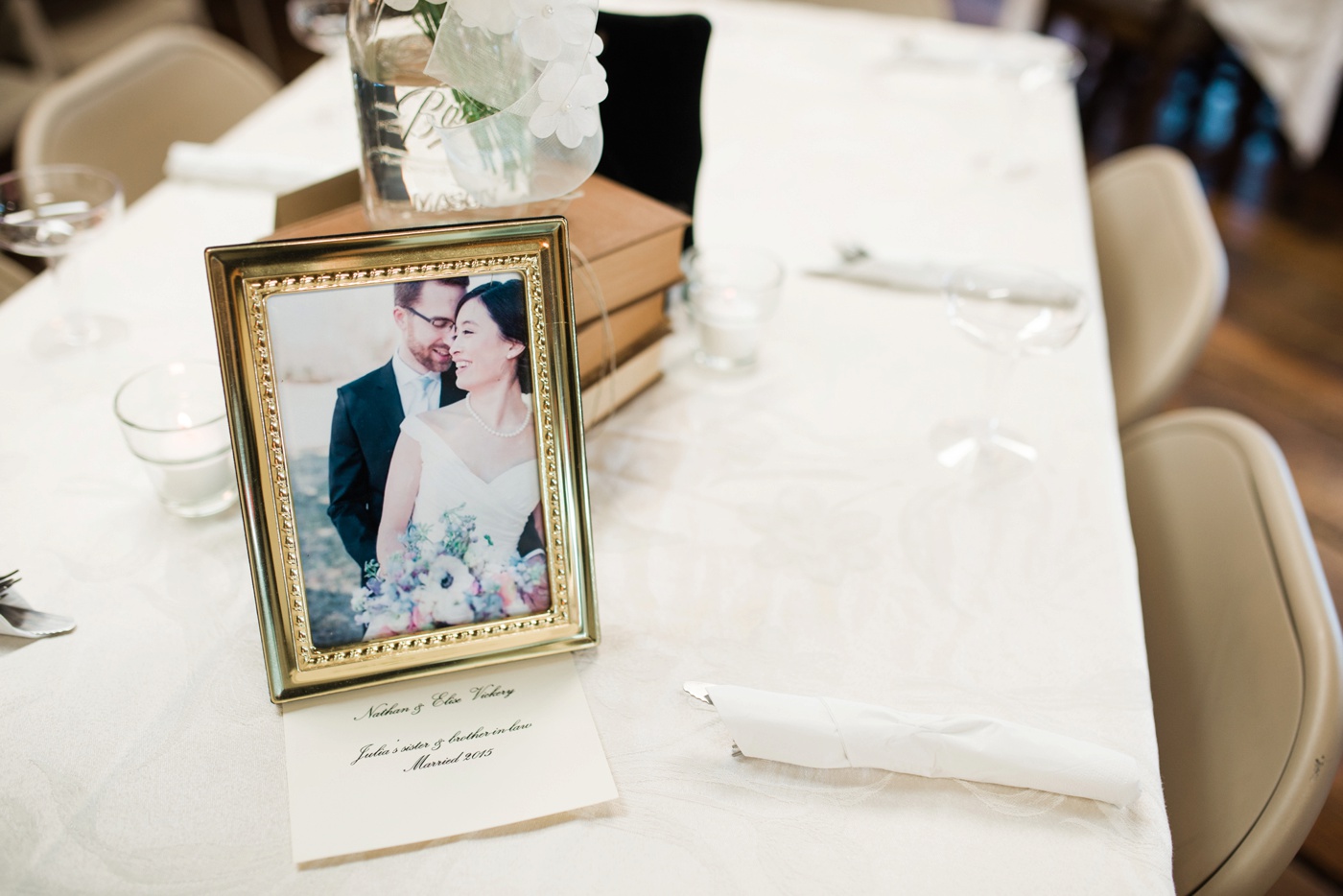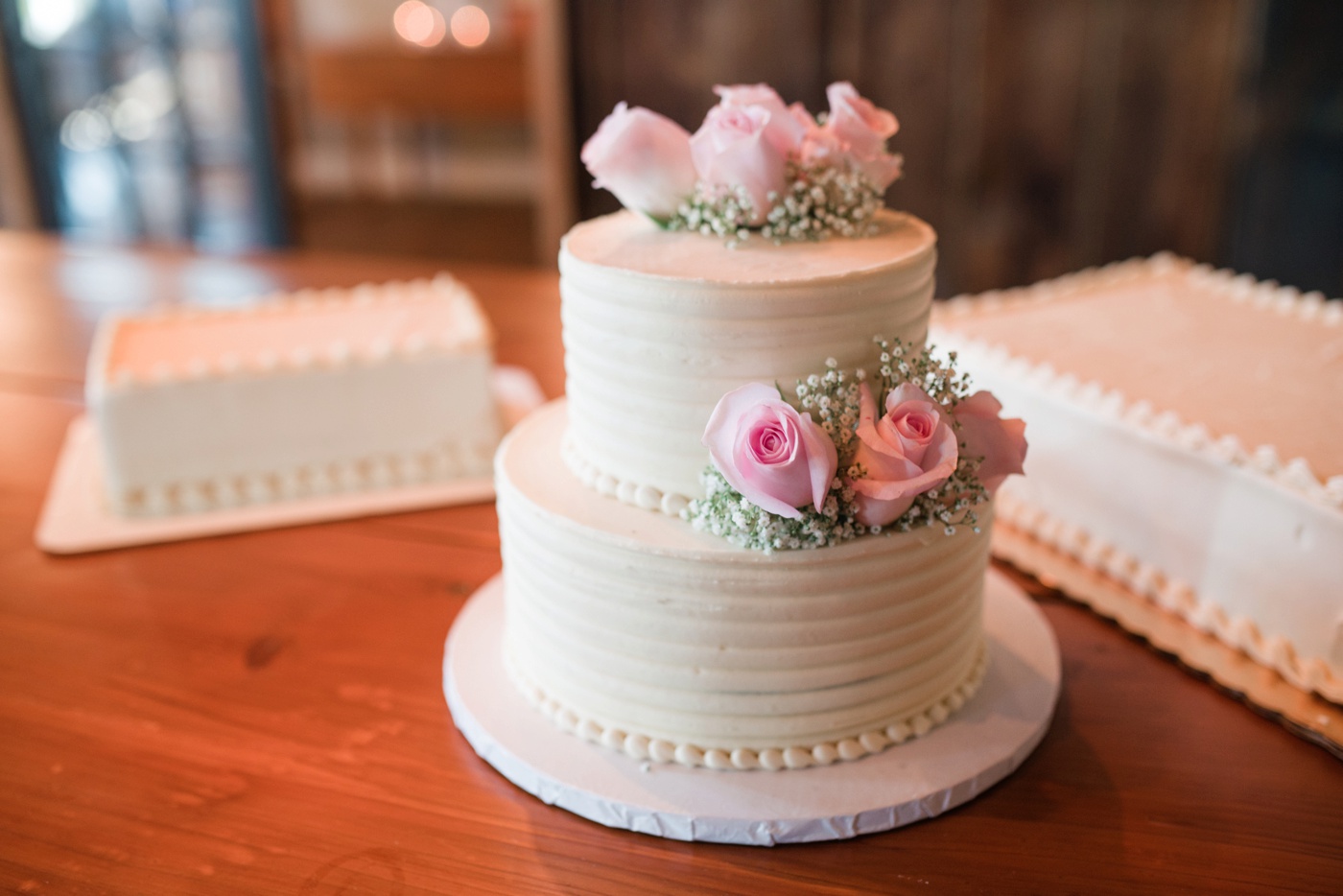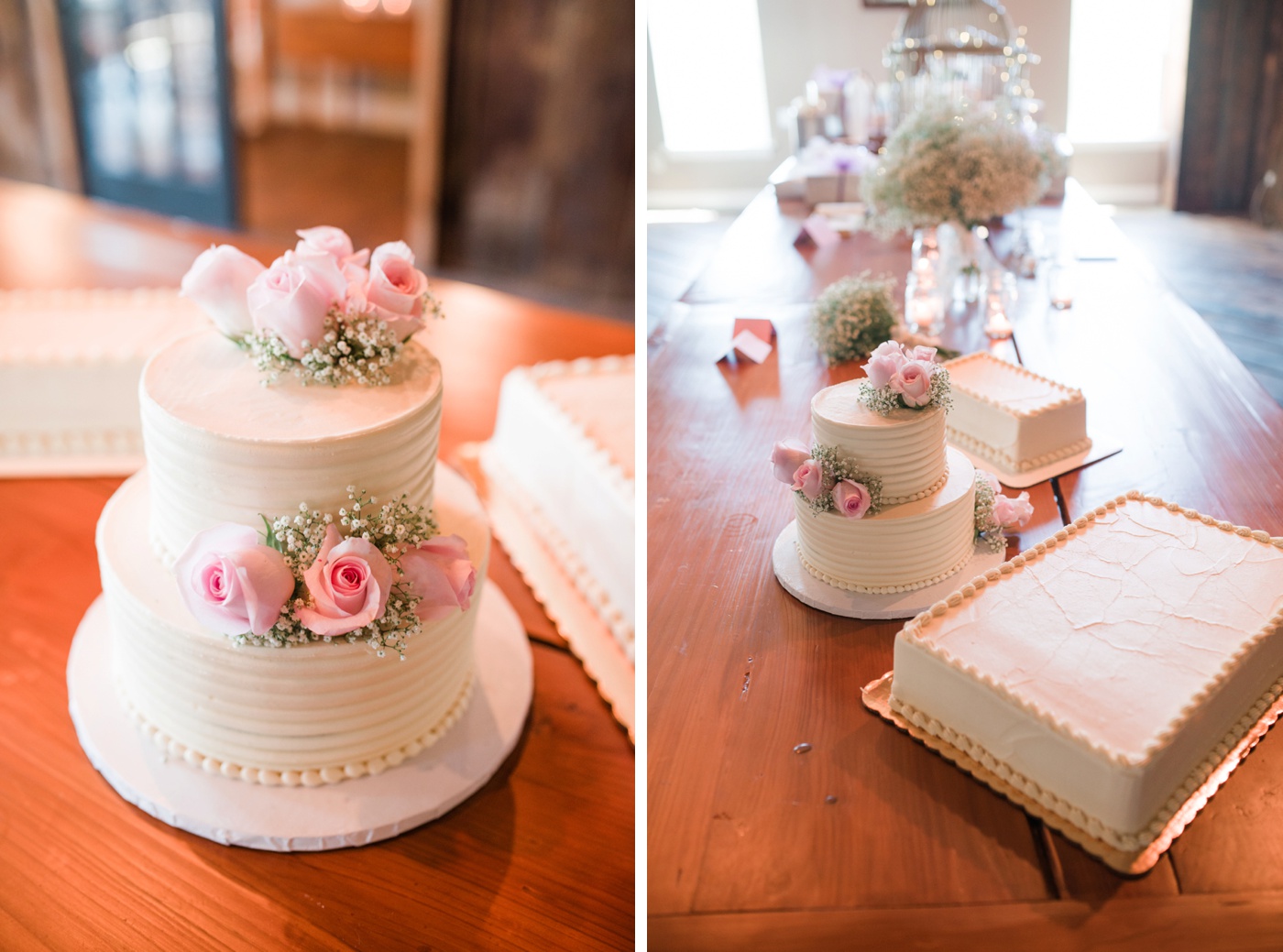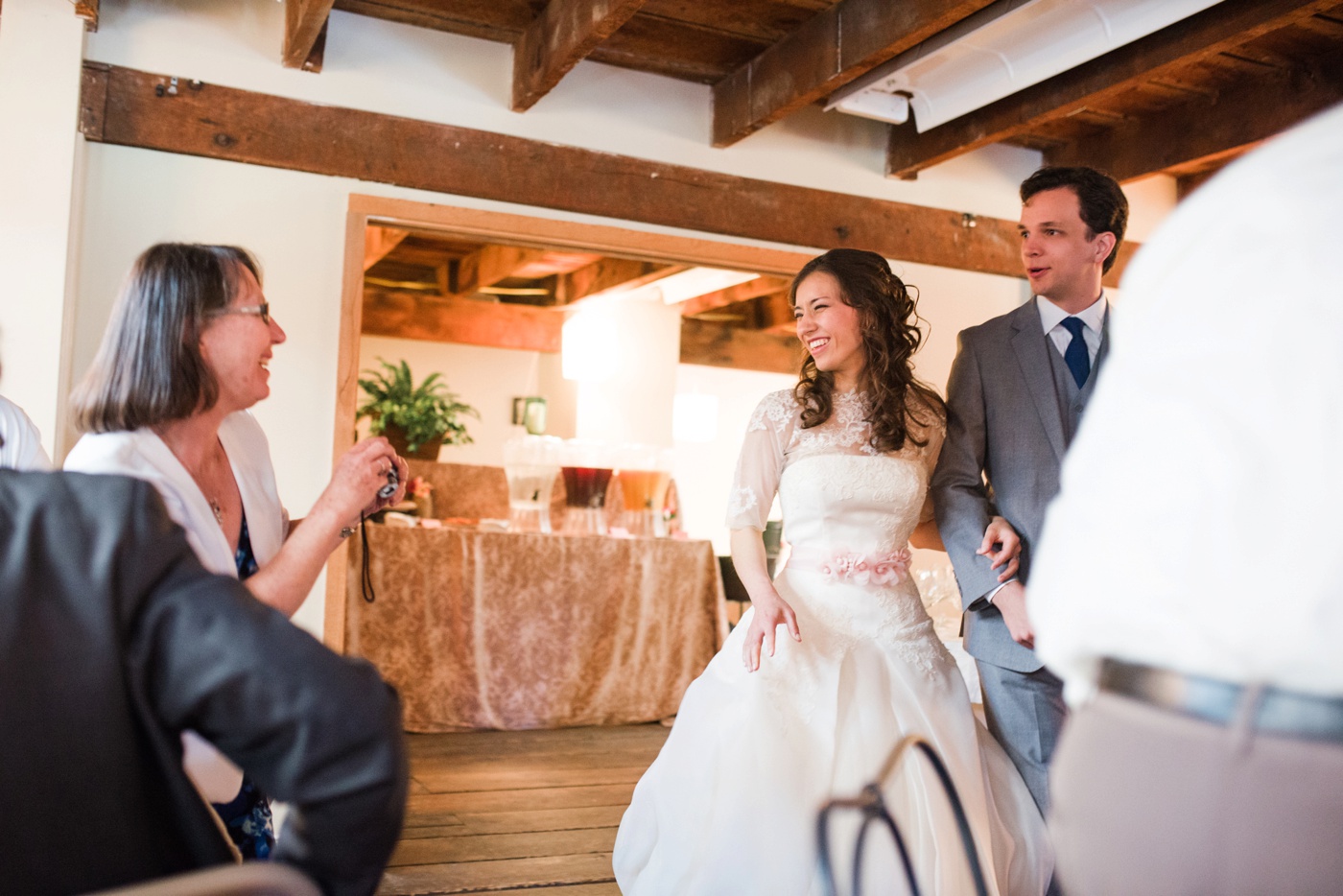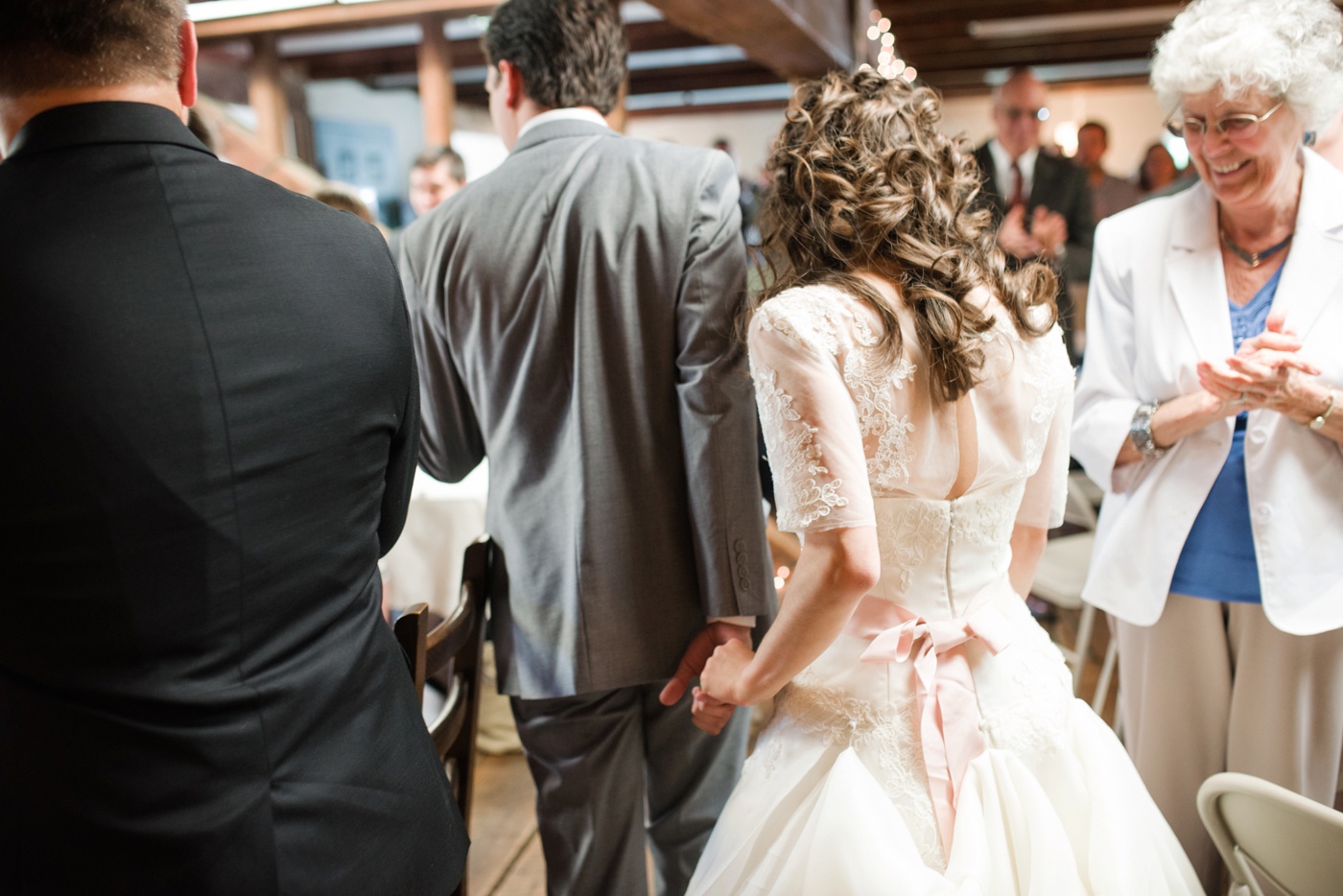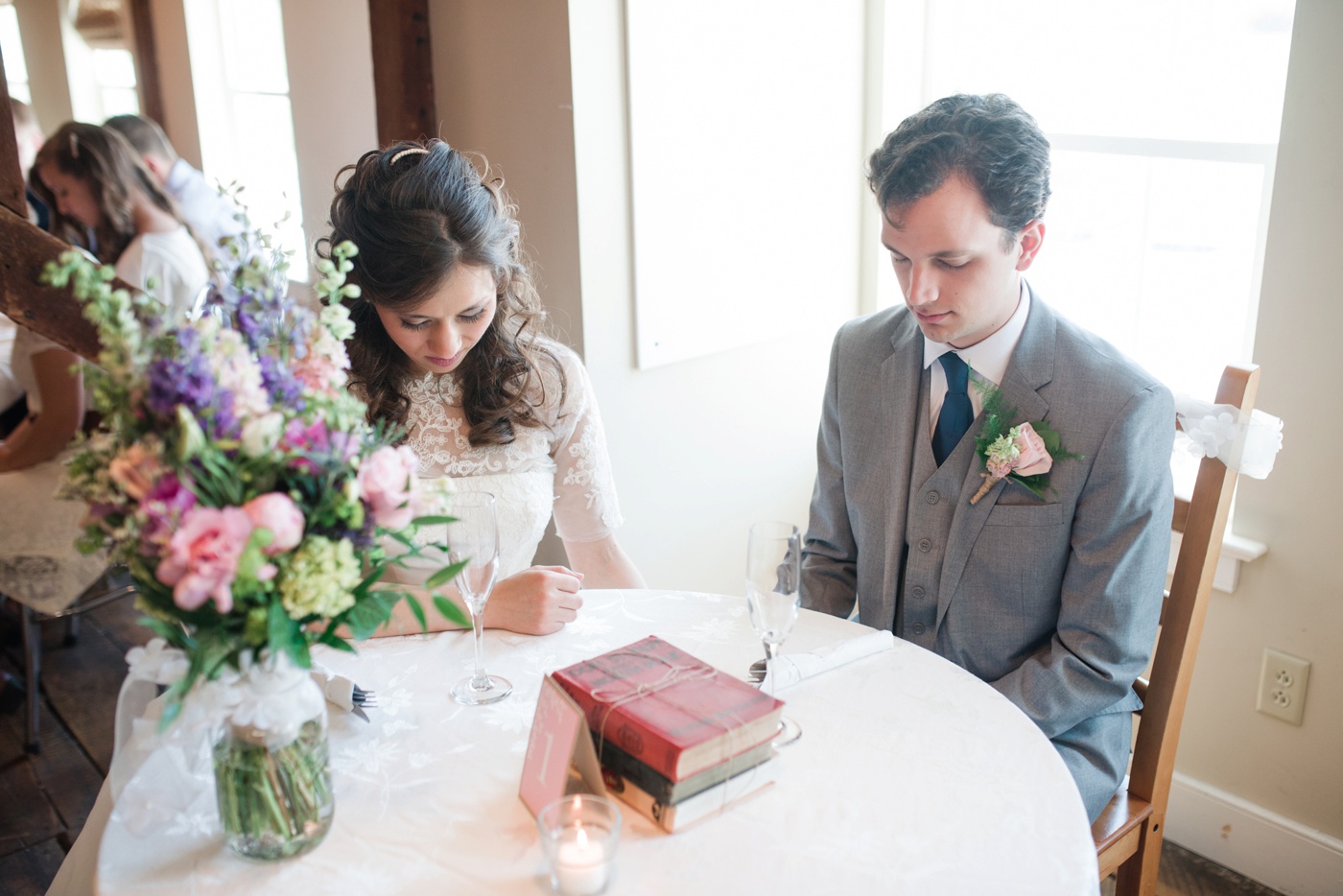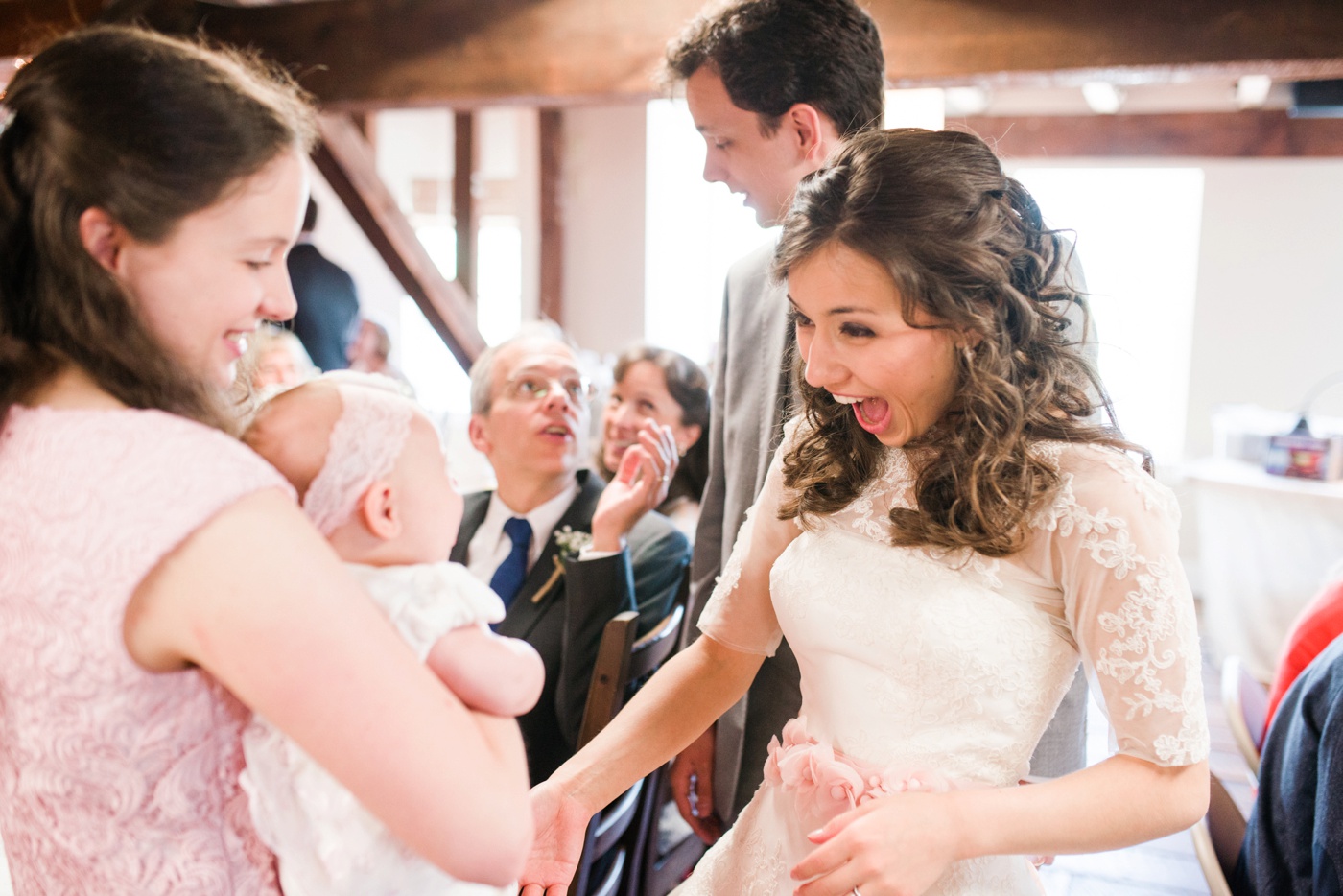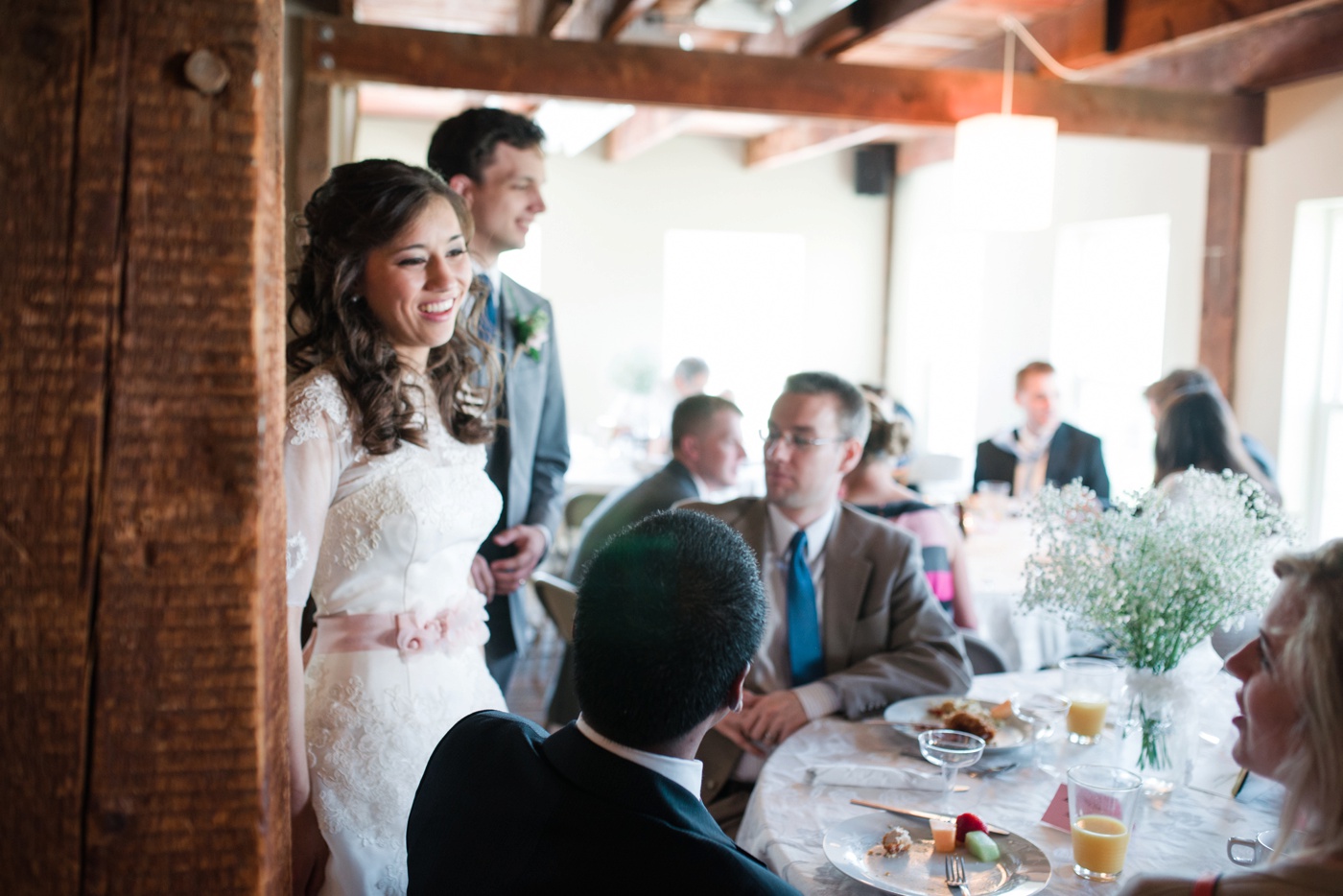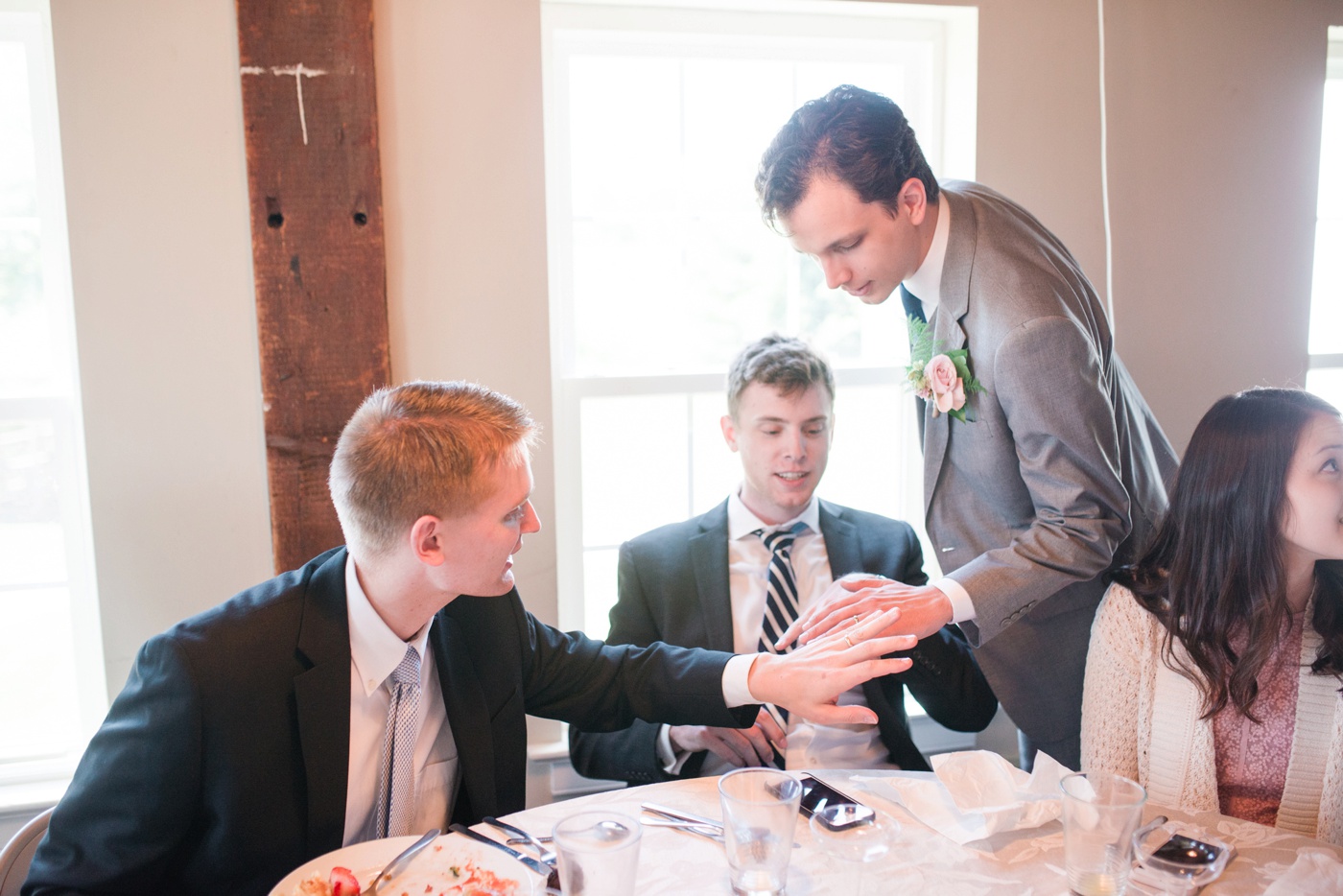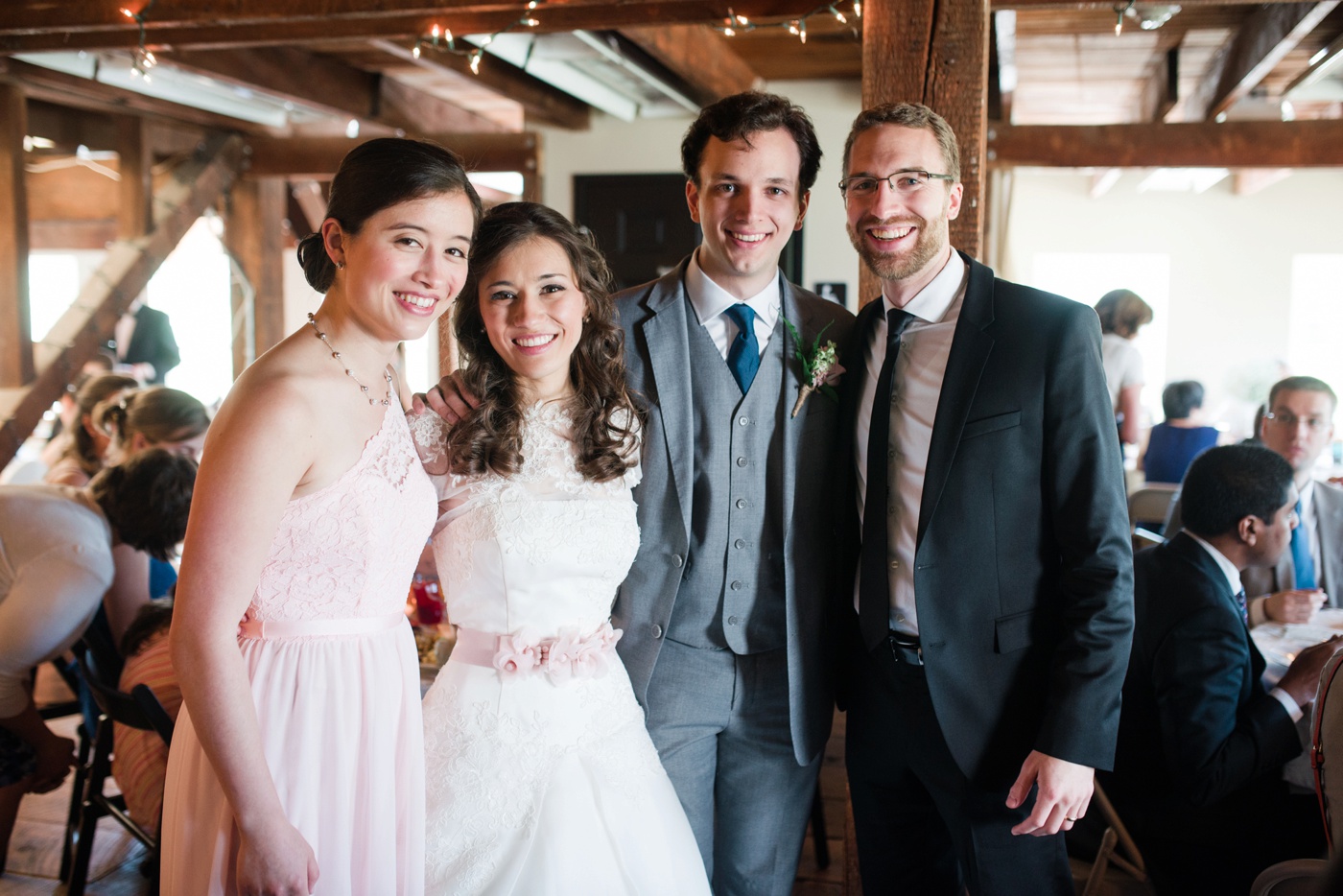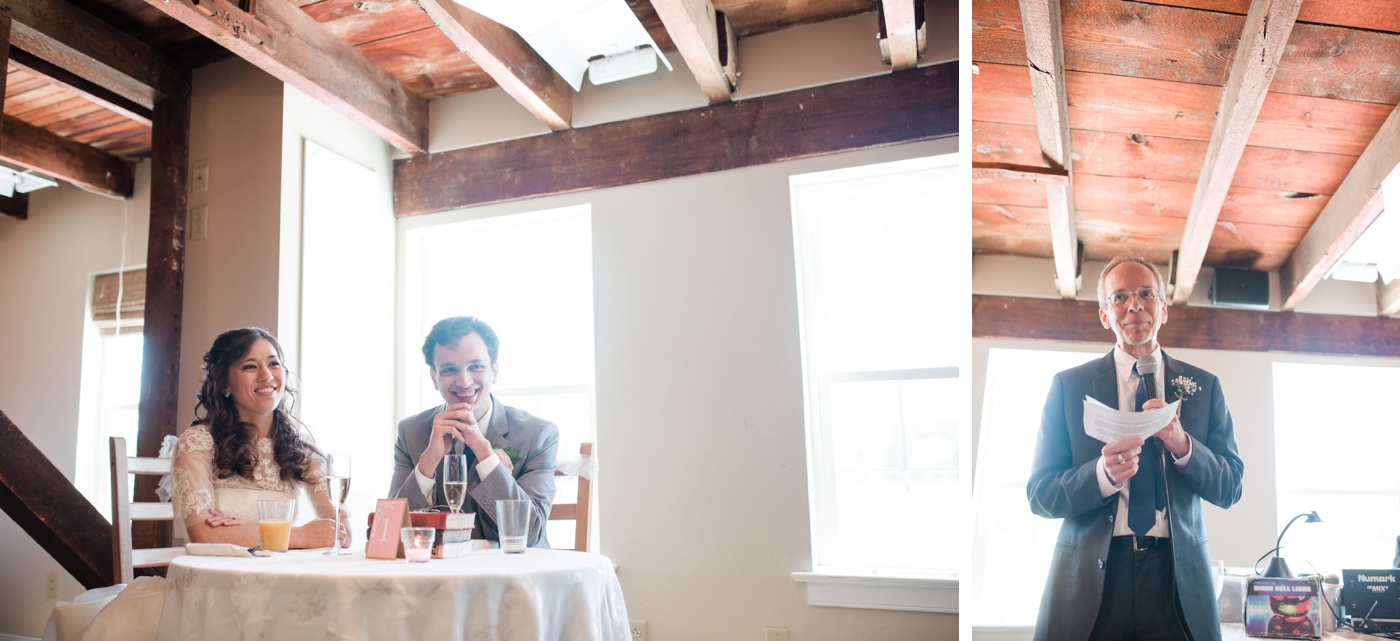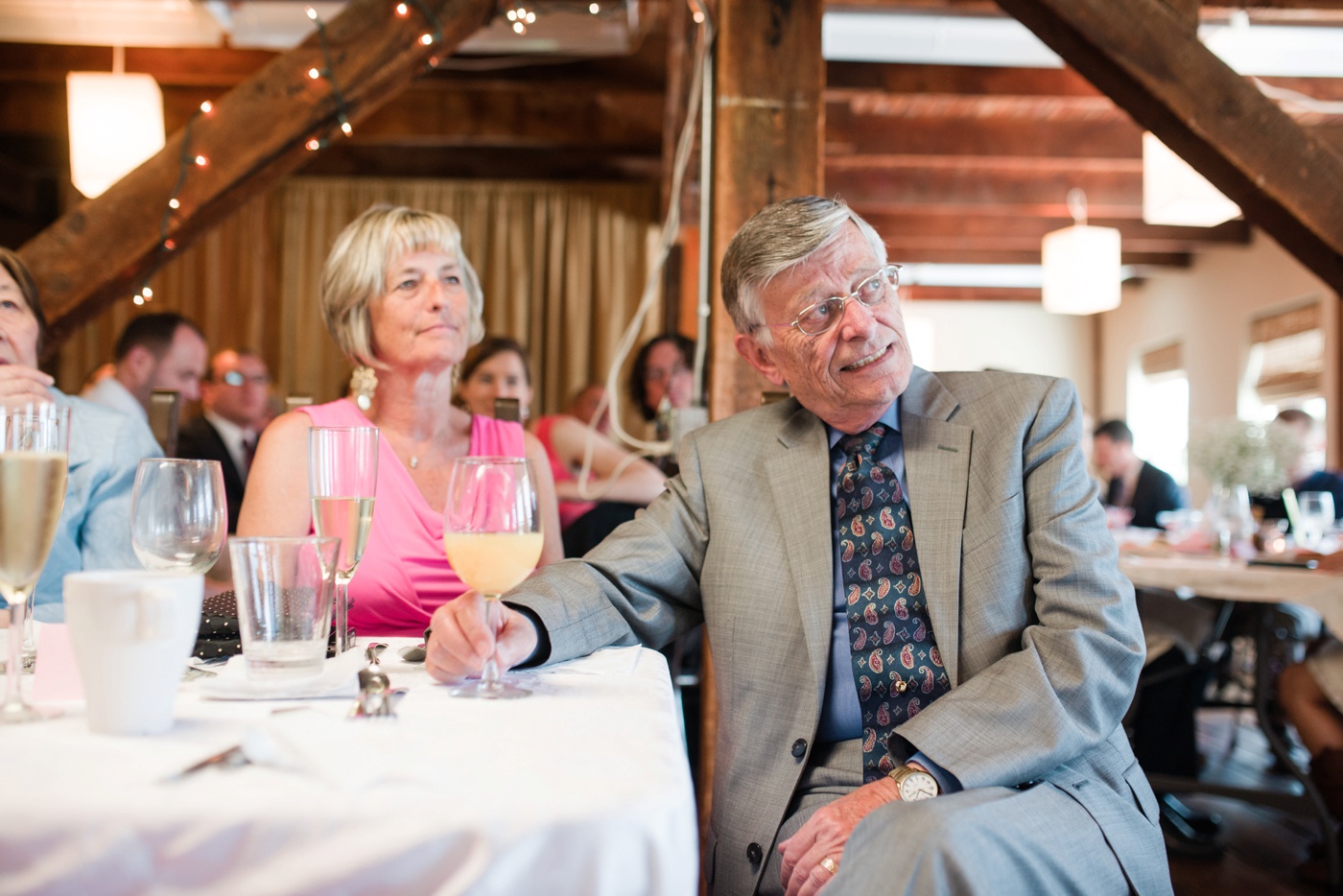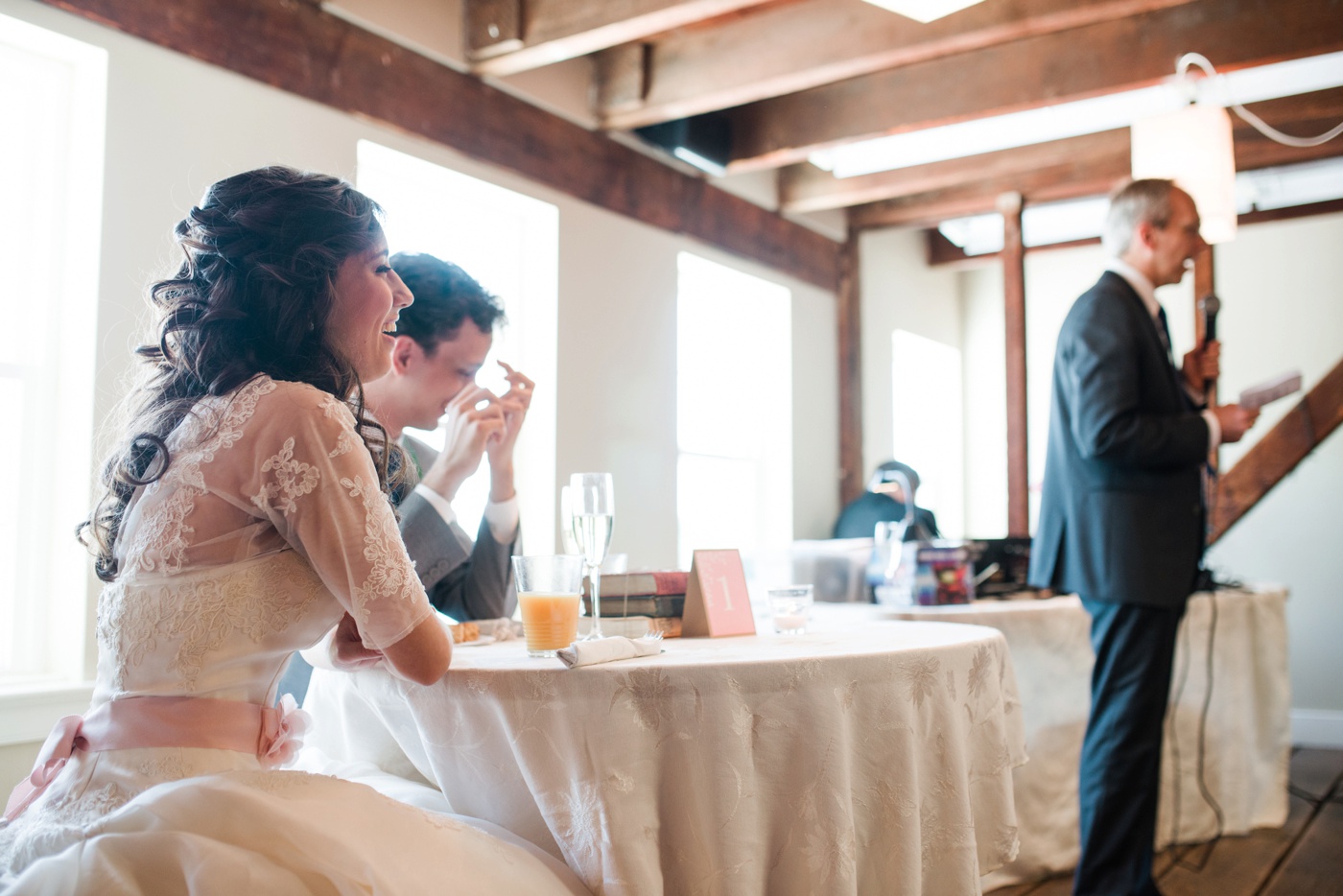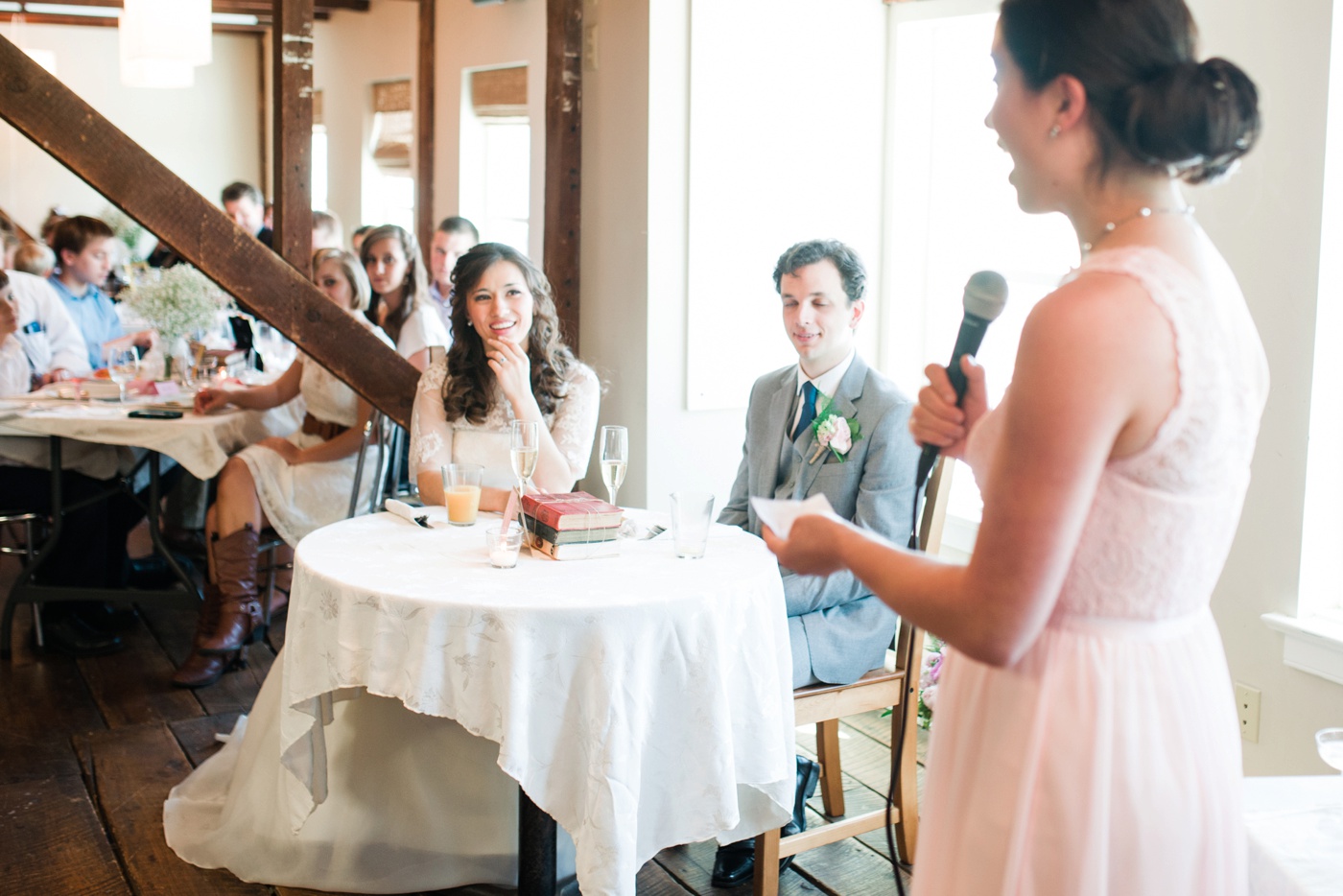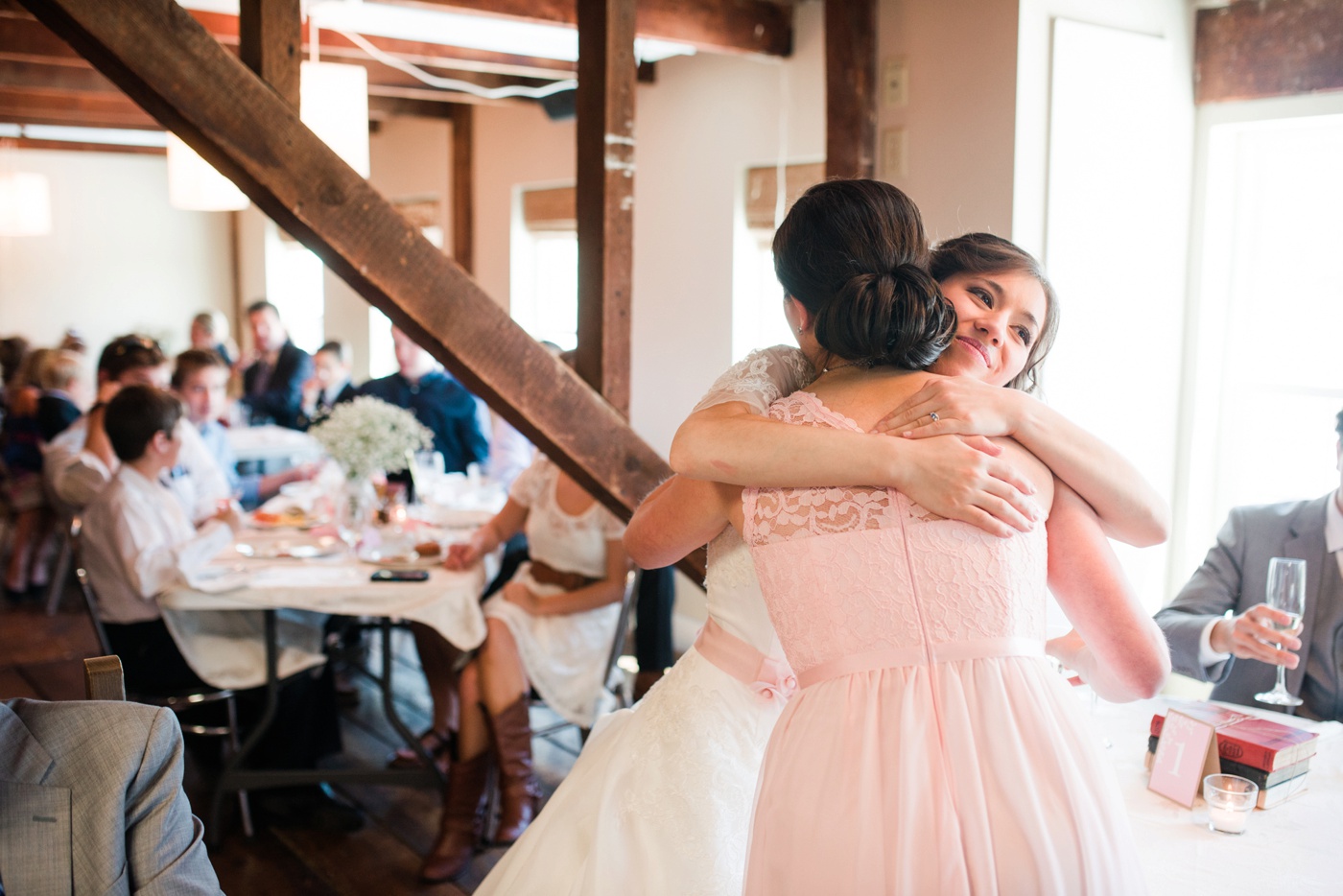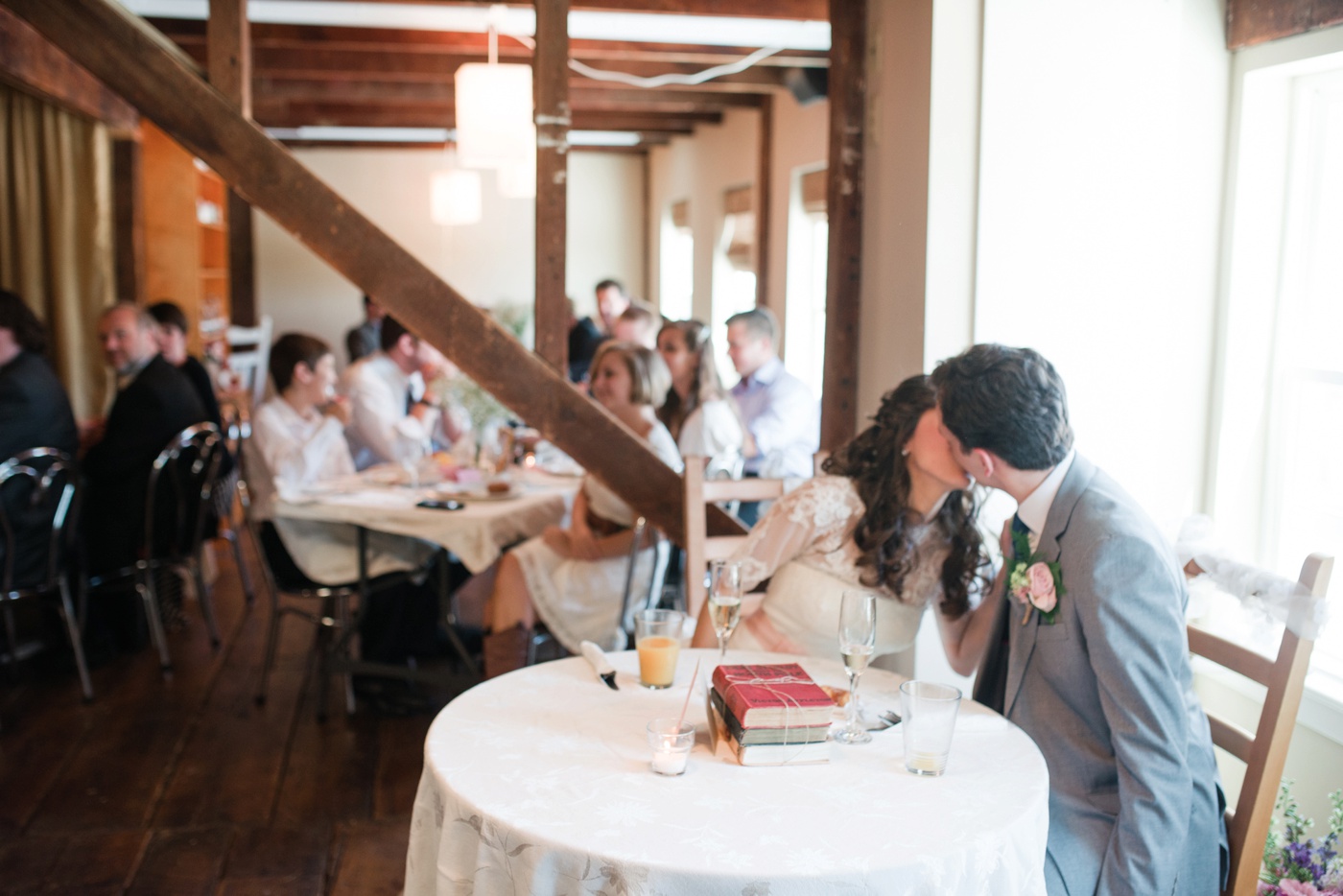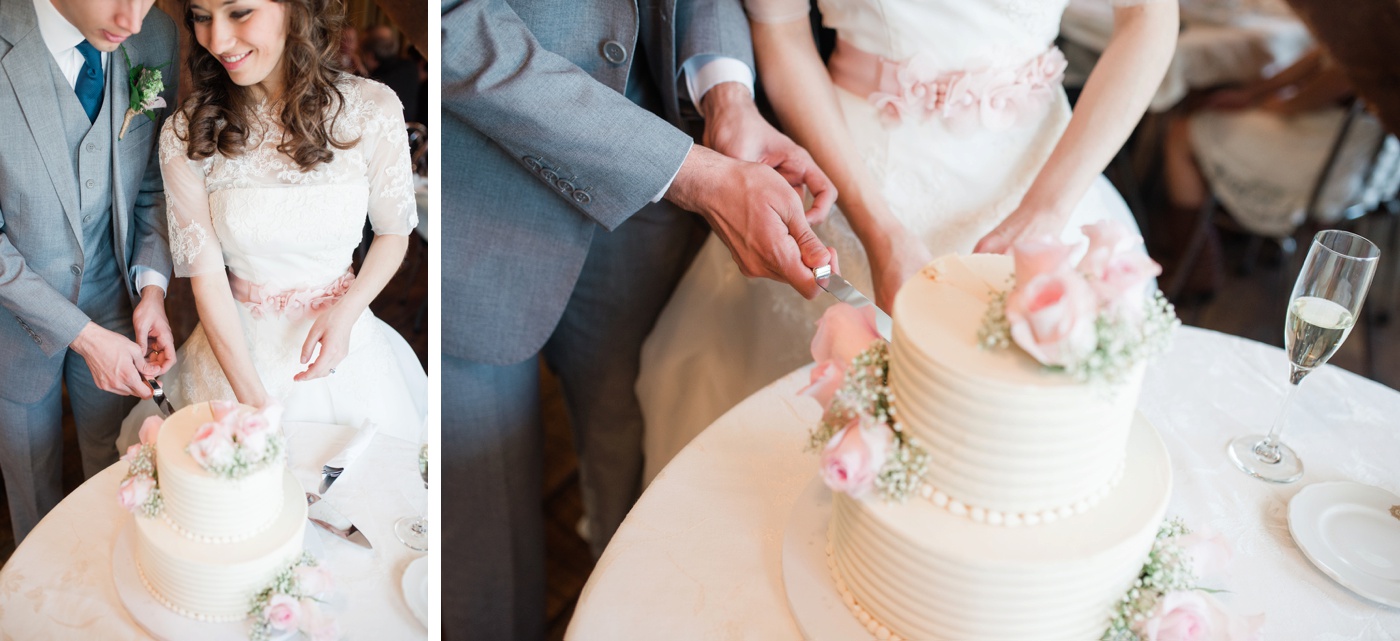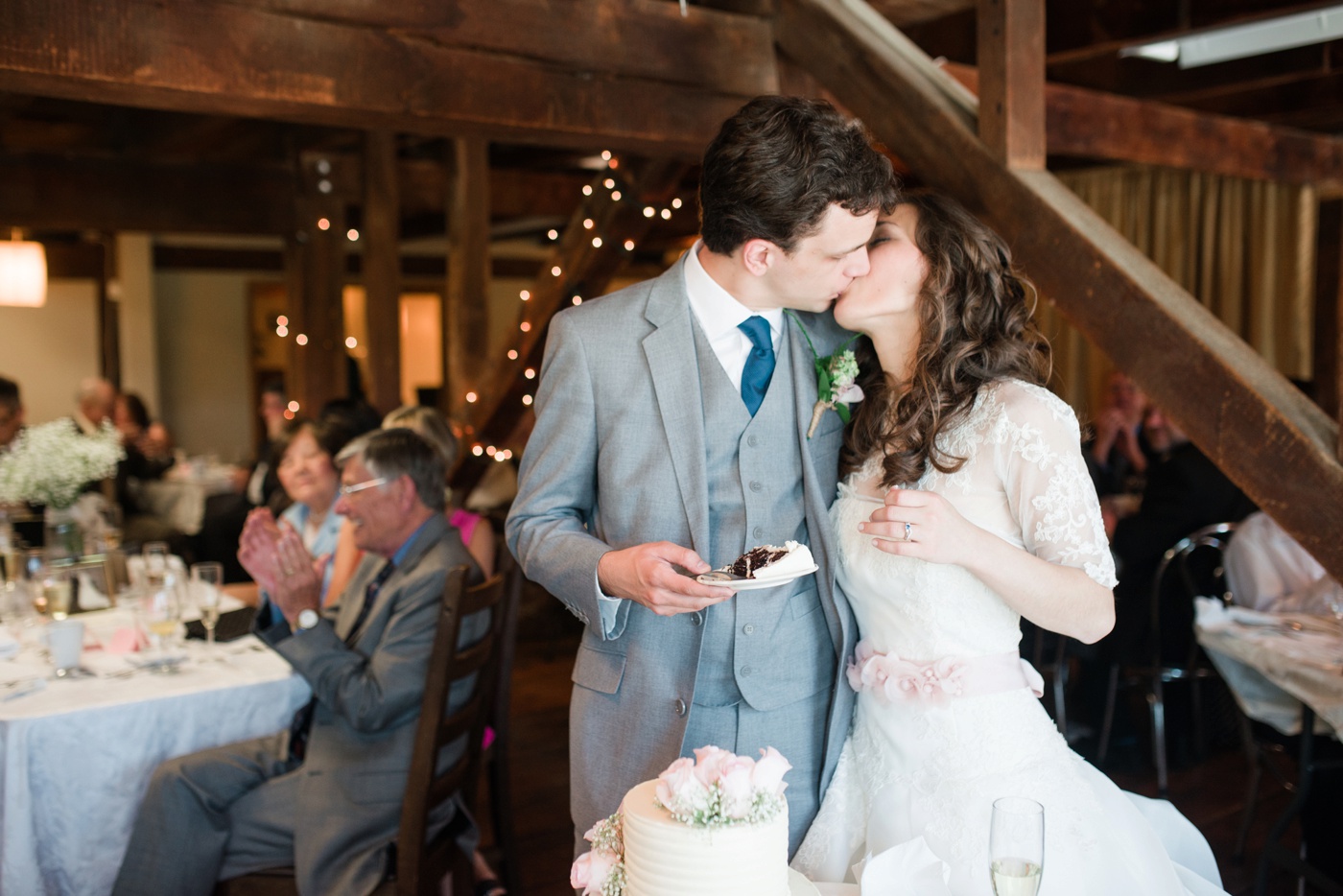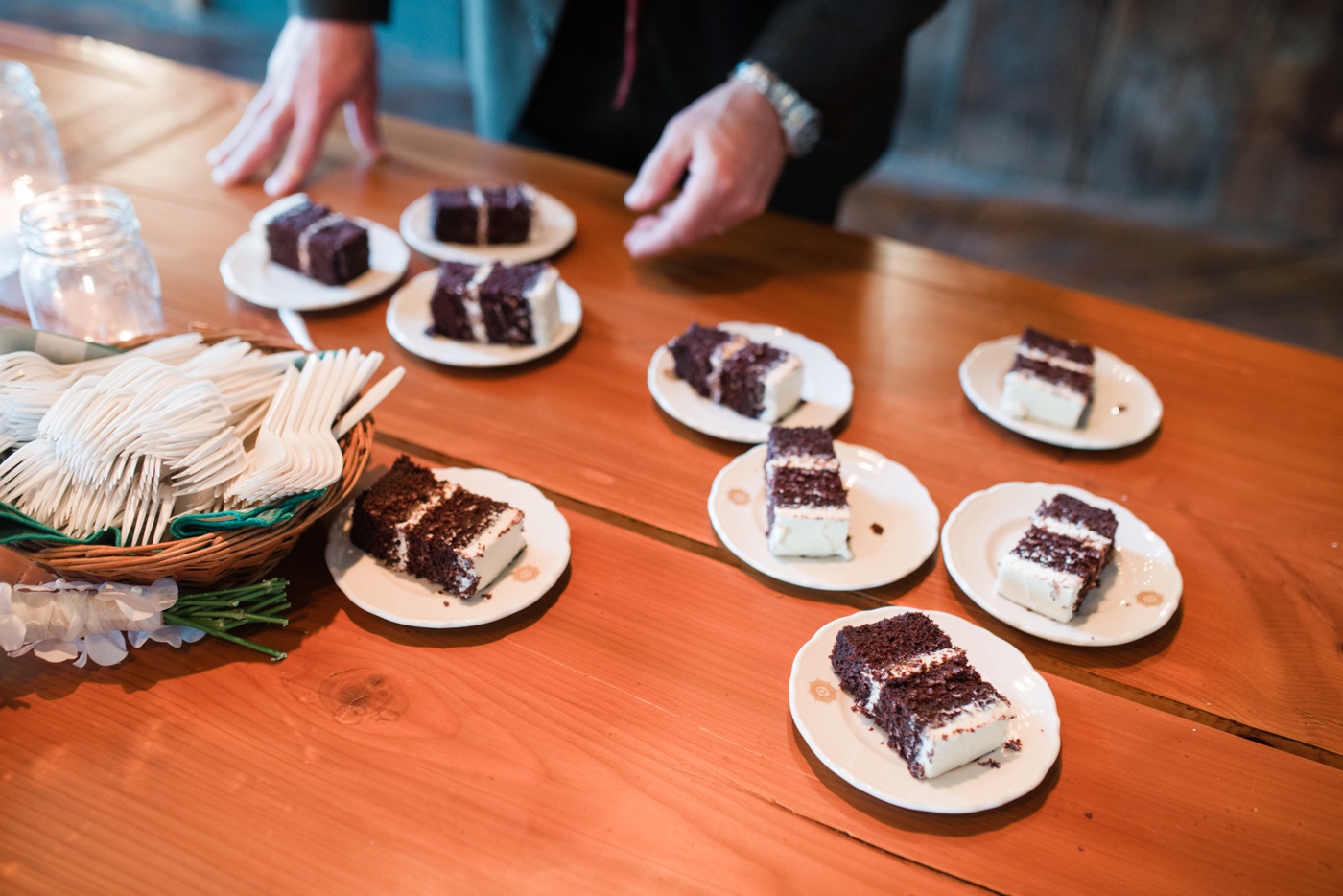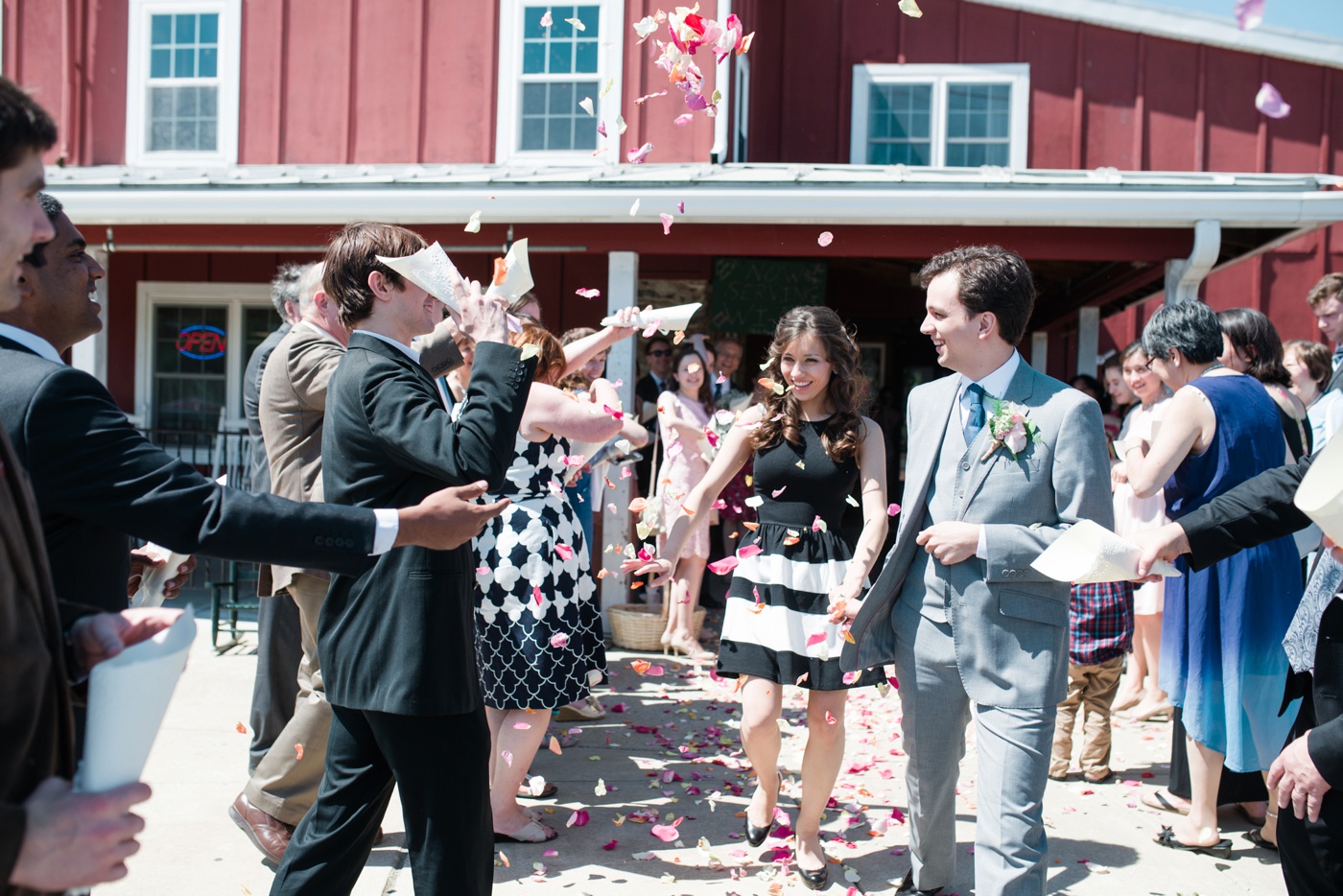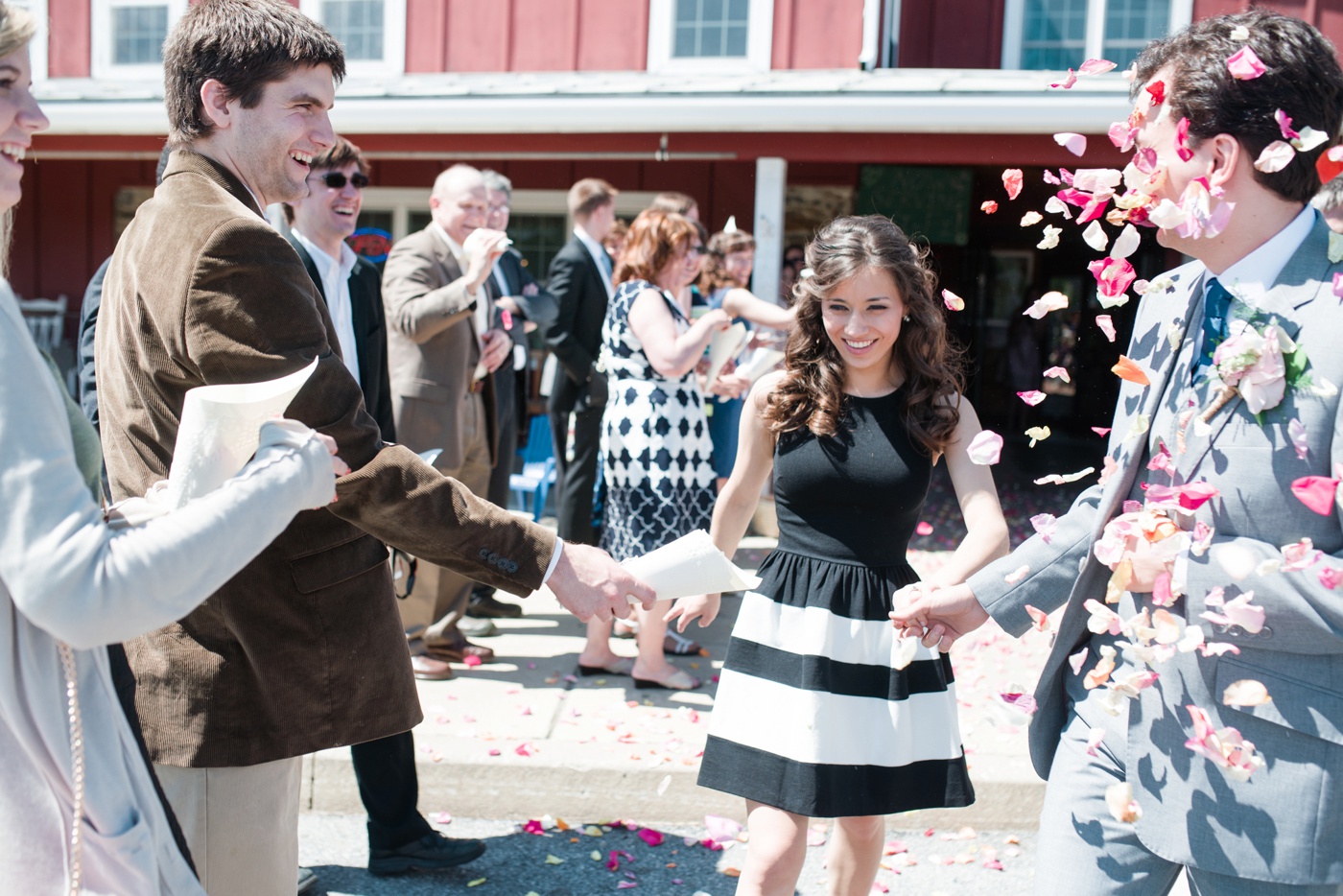 Team Anderson, you are wonderful. Hope you're loving Florida!
—
Vendors!
Ceremony – Proclamation Presbyterian Church \\ Ceremony Coordinator – Carolyn Poggioli \\ Reception + Catering – Northbrook MarketPlace \\ DJ – M Entertainment \\ Florist – Wegmans \\ Bakery – Baker's of Buffington \\ Hair + Makeup – Kiki's Bridal \\ Dress – White by Vera Wang \\ Suits – The Black Tux \\ Paper Goods – Classic Calligraphy