To celebrate our anniversary (this Sunday!!), I thought it might be fun to have a full-blown Throwback Thursday and share our wedding day. We had the BEST time celebrating with our friends and family and it was all captured by Mister Jeff Frandsen at Brooke Courtney Photography.
To Kealan: I think you are the bomb diggity. I think you like spinach way too much to be my husband, but I also think you are the ying to my yang, the sprinkles to my ice cream, the Colby to my Jack. You are my loudest cheerleader, my biggest fan, and the best teammate I could have asked for. I love ya.
ps: I really do like all of your really bad jokes. But you won't hear it from me until next October 20 :)
Here is my mama literally sewing me into my dress because the top hook was nowhere to be found…
Hi Daddy :)
Meanwhile:
Youtube = bowtie success.
Three minutes ago:
Dad: I forgot my cell phone in the car! I'm going to go get it.
Alison: NO!
Dad: Why not?
Alison: WHO'S GOING TO CALL YOU RIGHT NOW?
Dad: Oh yea :)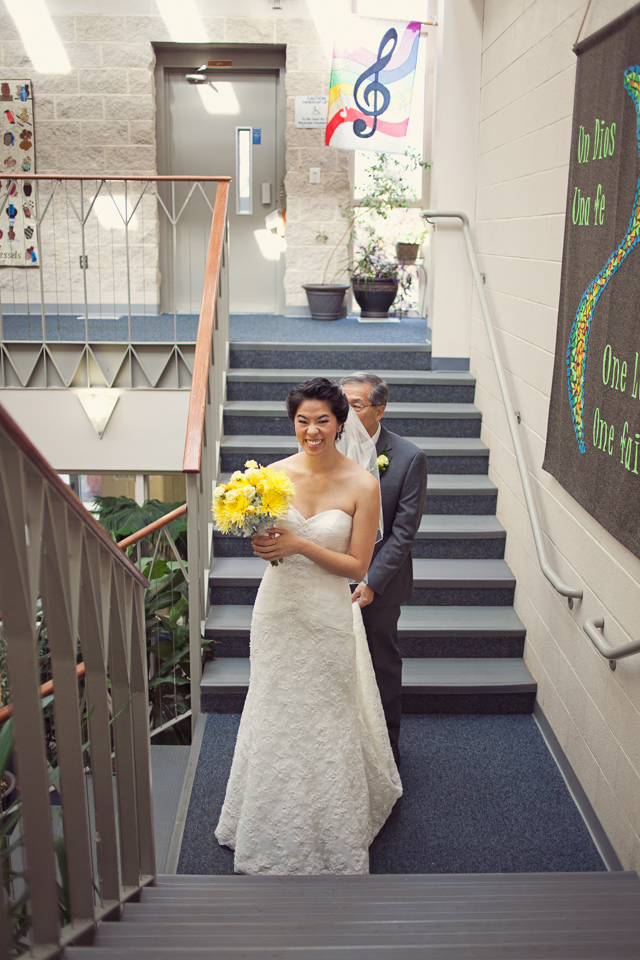 Our wonderful bridal party indulged me in dancing down the aisle to some Bruno Mars. It's what I like to call my favorite wedding memory that I didn't actually witness :)
We chose to wash each other's feet during the ceremony, as Jesus washed the feet of his disciples. I wept and it was embarrassing, but also awesome.
Hi parentals! We love ya :)
What you don't see here is my veil viciously attacking Becca's face.
This tree! What the heck! Fall is the greatest.
This next one is a giant canvas in our living room because we love it so.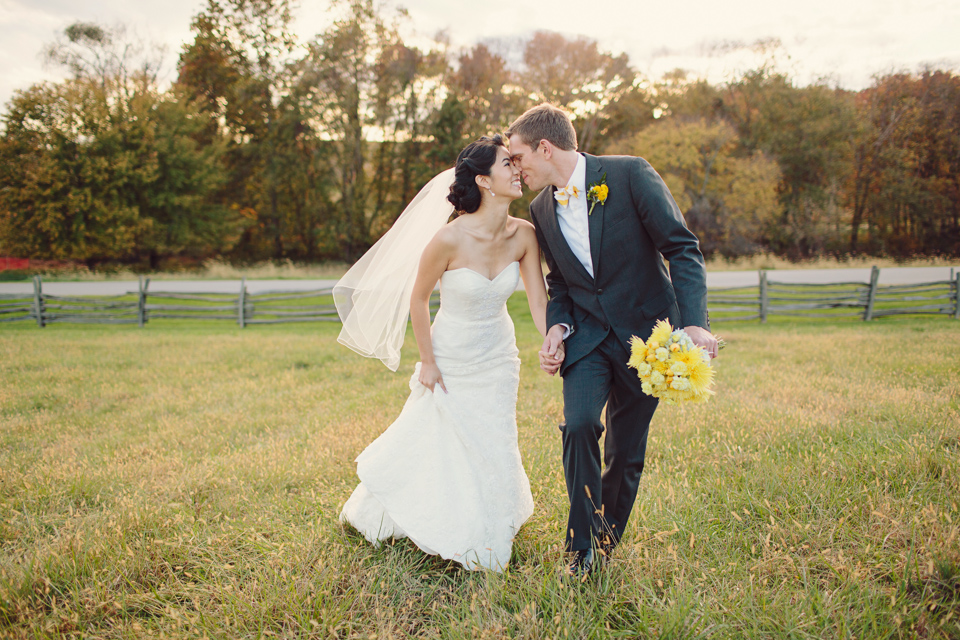 Our reception was held at New Fortune, a big Chinese banquet hall not ten minutes from my parent's house :)
These three-inch-tall versions of ourselves were made by one of my wonderfully talented bridesmaids, the one-and-only Yena Lee. I thought about making them myself until I remembered that my love for crafts is not reciprocated.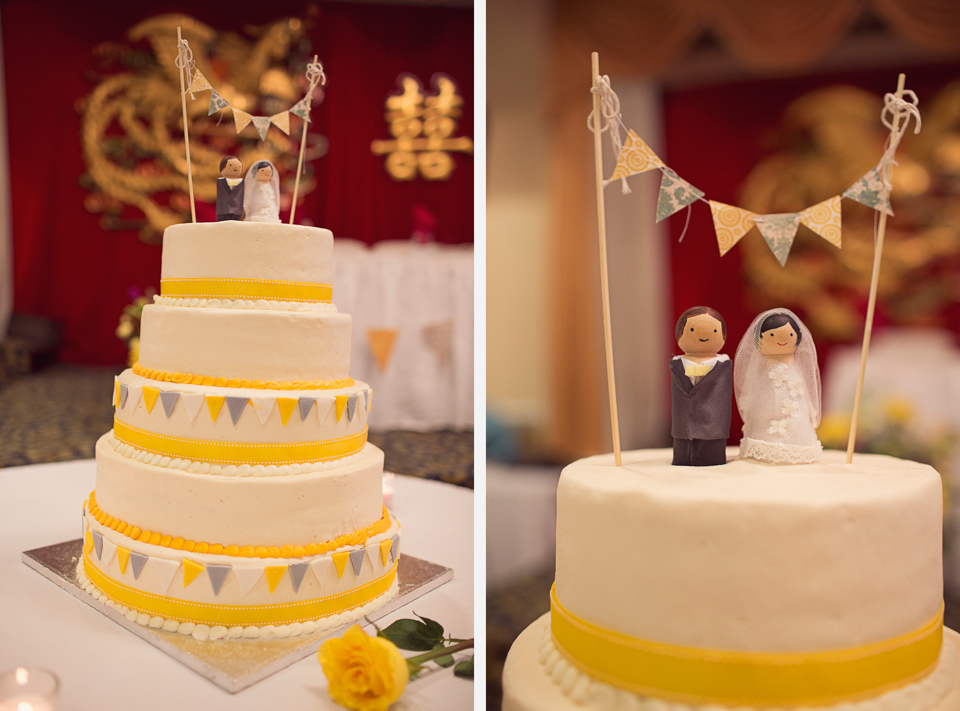 And our fingerprint tree was created by best man Galen. The artsy talent, people. Share.
I'll say it again: we. love. our. wedding. party. A LOT.
Our banquet was 10 courses, aka PHEW. We forgot to keep eating after course two, aka tragedy.
If you want to know what it looks like to forget your dance in the middle of your dance, it's kind of like this:
Also this is what I look like summoning people to the dance floor.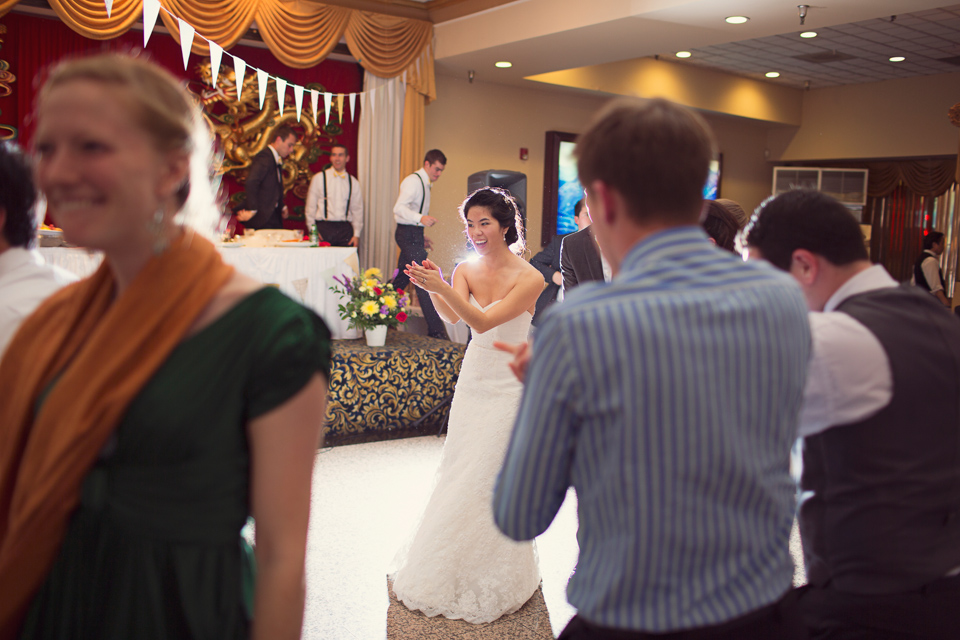 Worked like a charm!
My beautiful grandparents :)
Somehow this happened…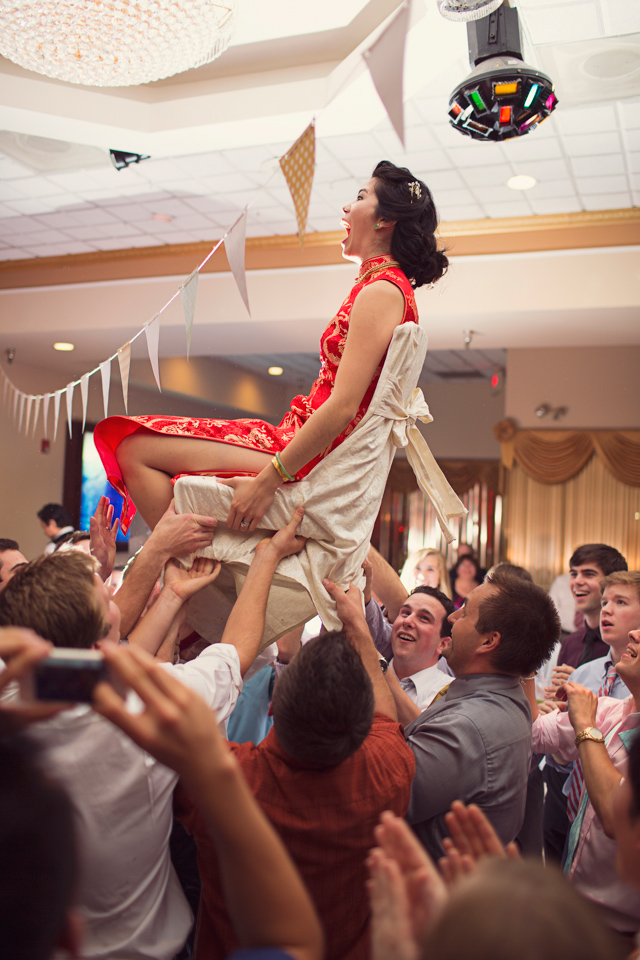 … and this is me freaking out because my dress flapped up. Oops.
1 john 4:19 – we love because he first loved us.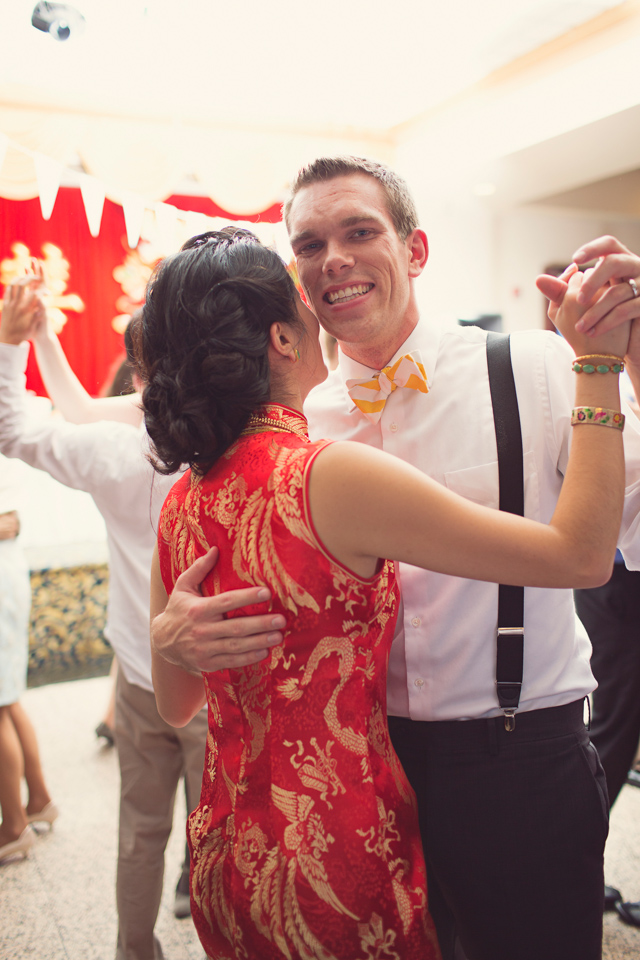 I love you, Mister Keals :)