He: La Salle student, with an internship. She: La Salle student, with the same internship. Mark rearranged his schedule so it matched Shannon's and then… they got married ;)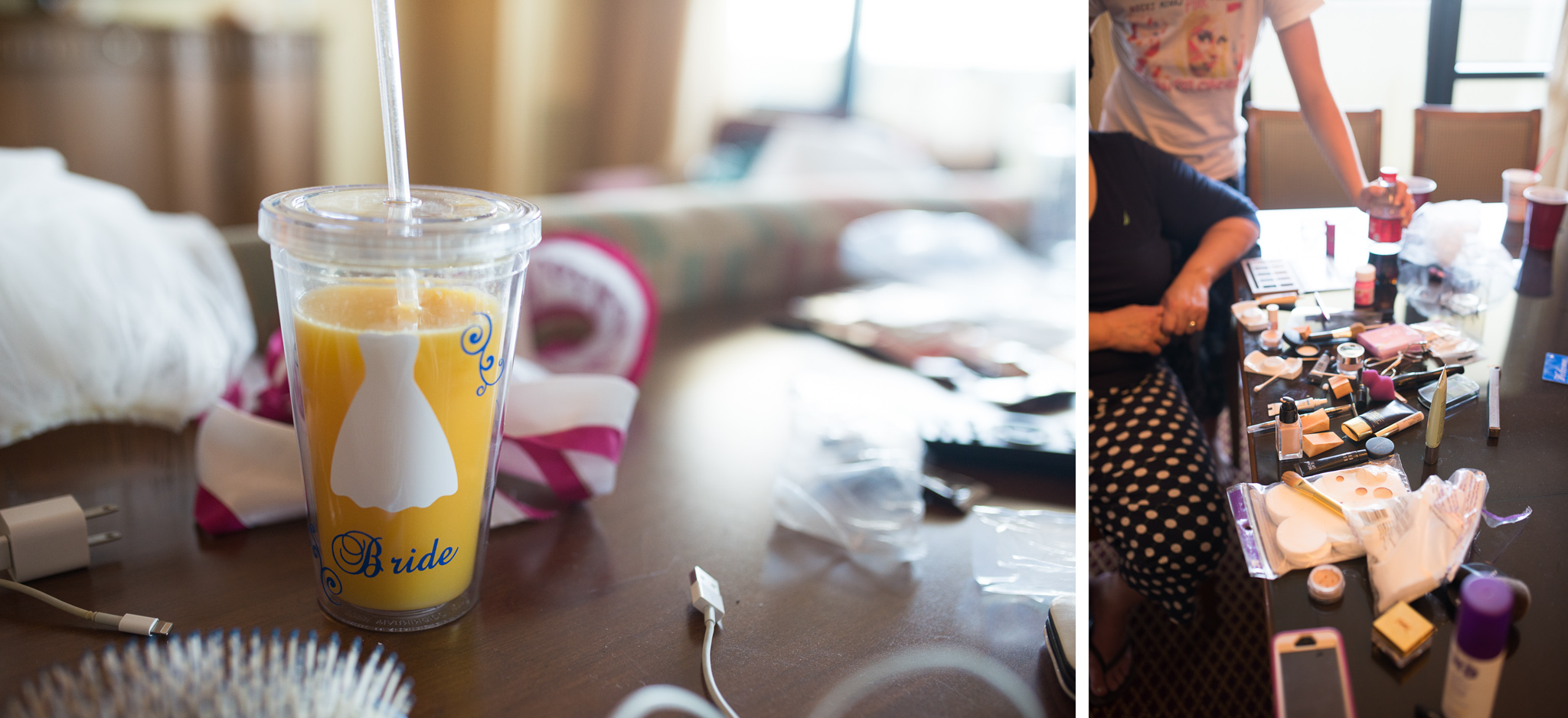 Mark & Shannon got ready in Mt. Laurel's Hotel ML. Happy loud music galore :)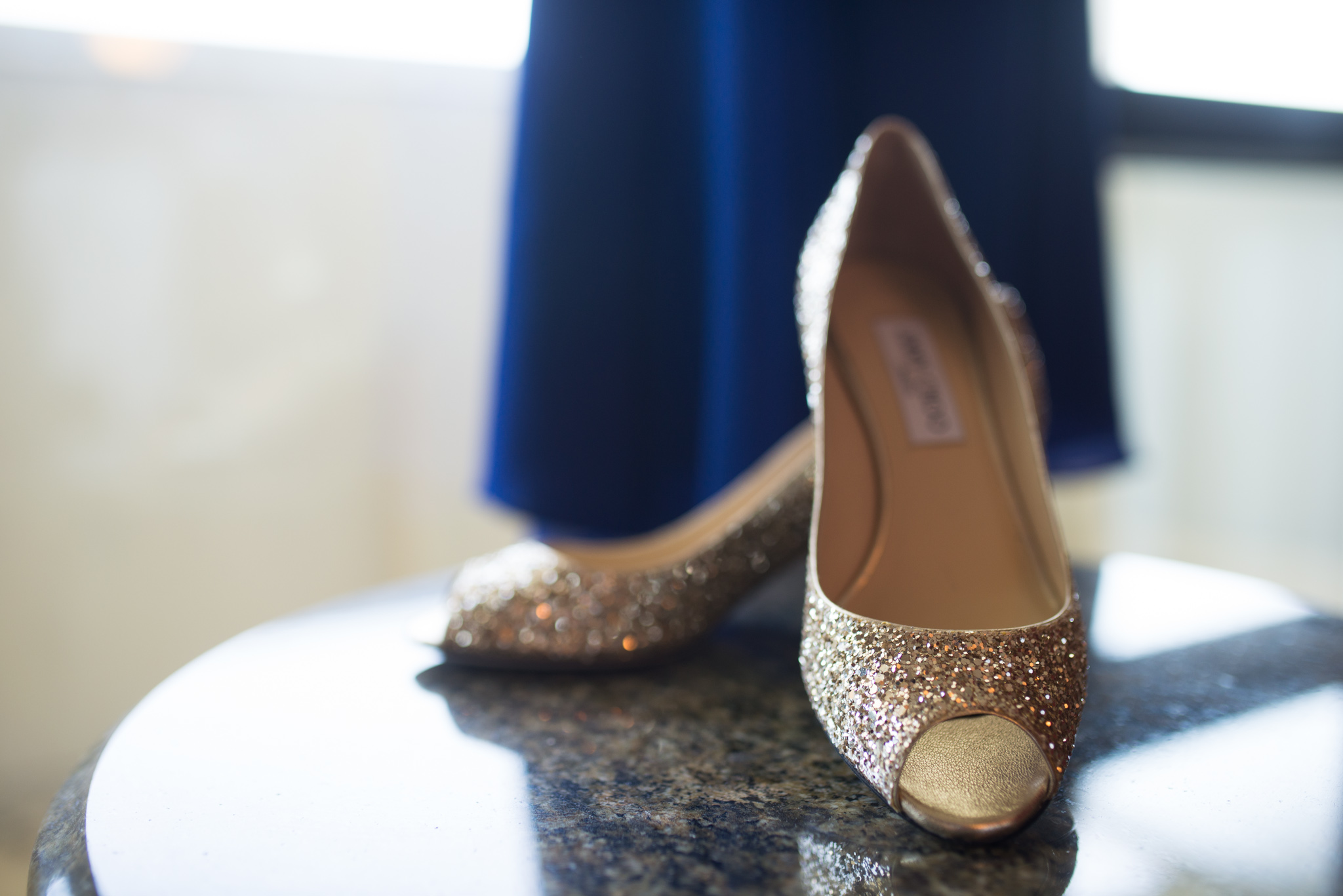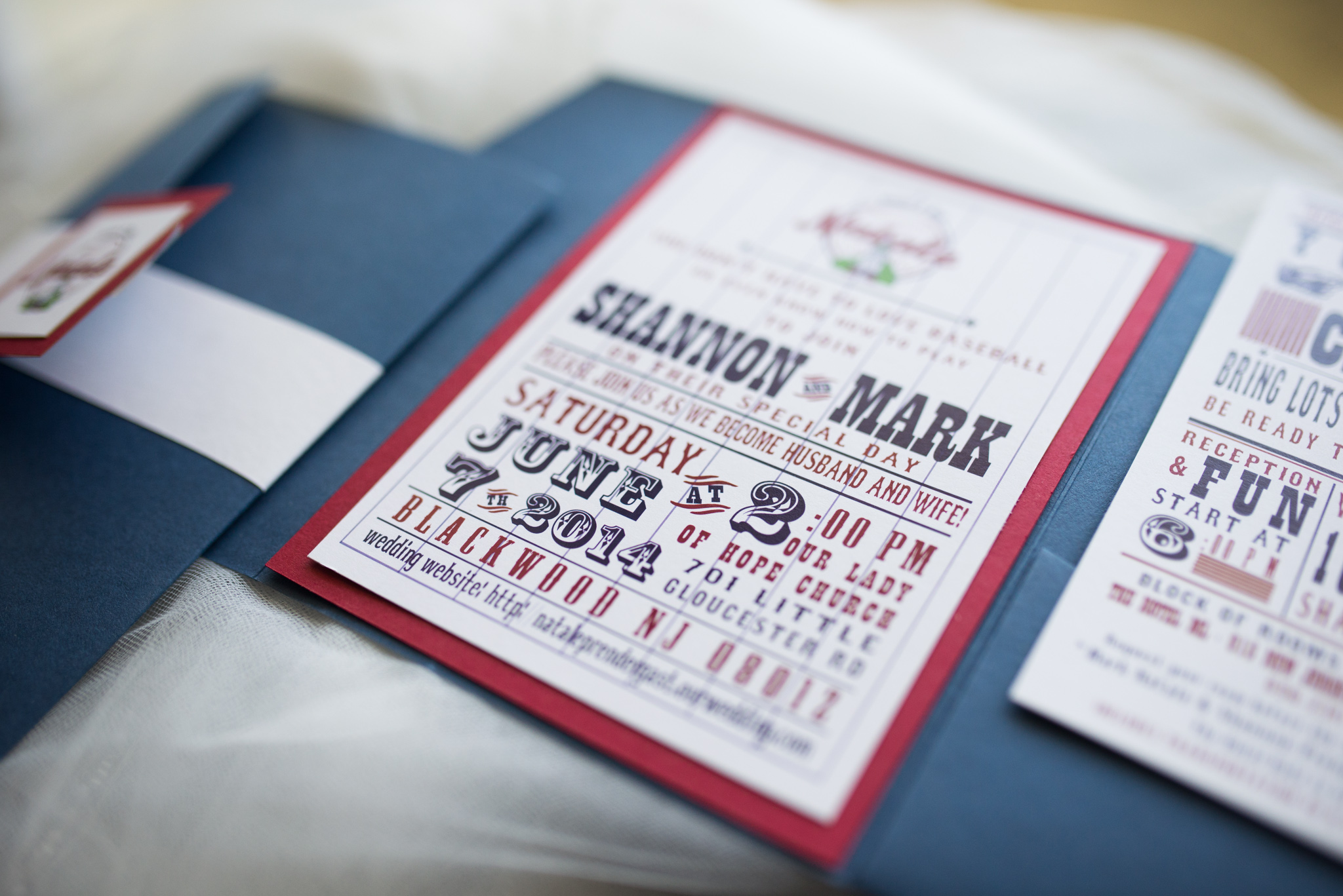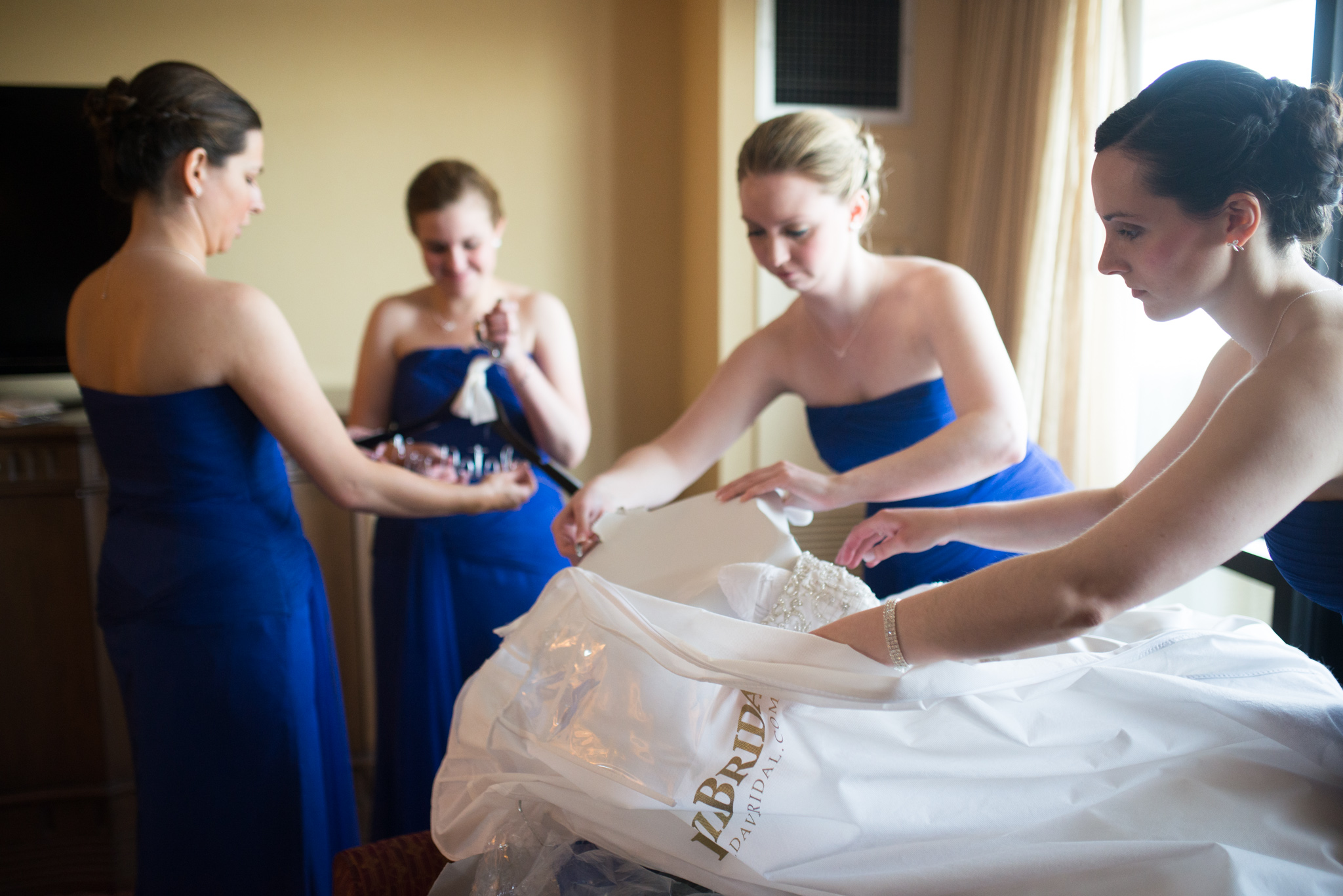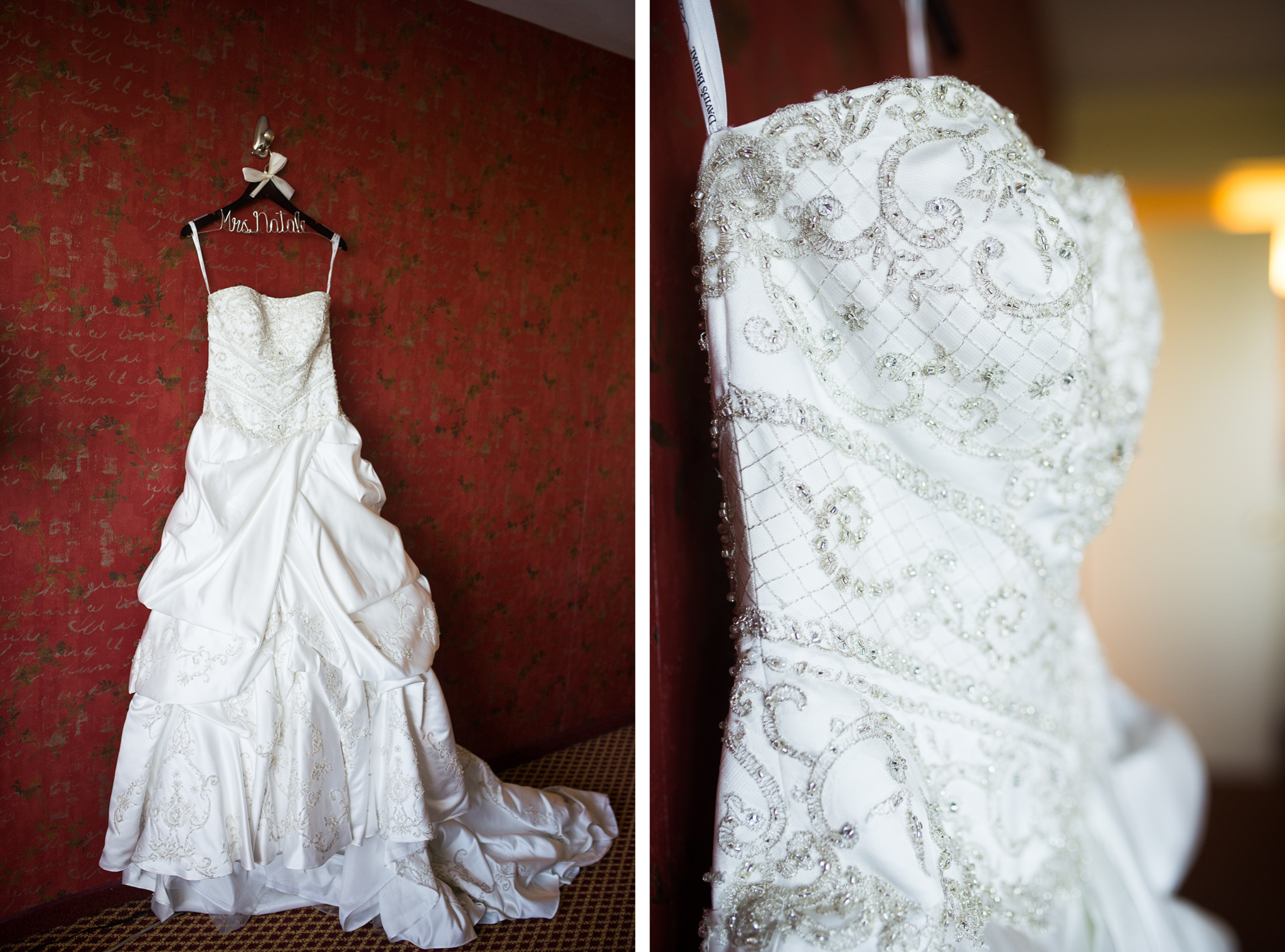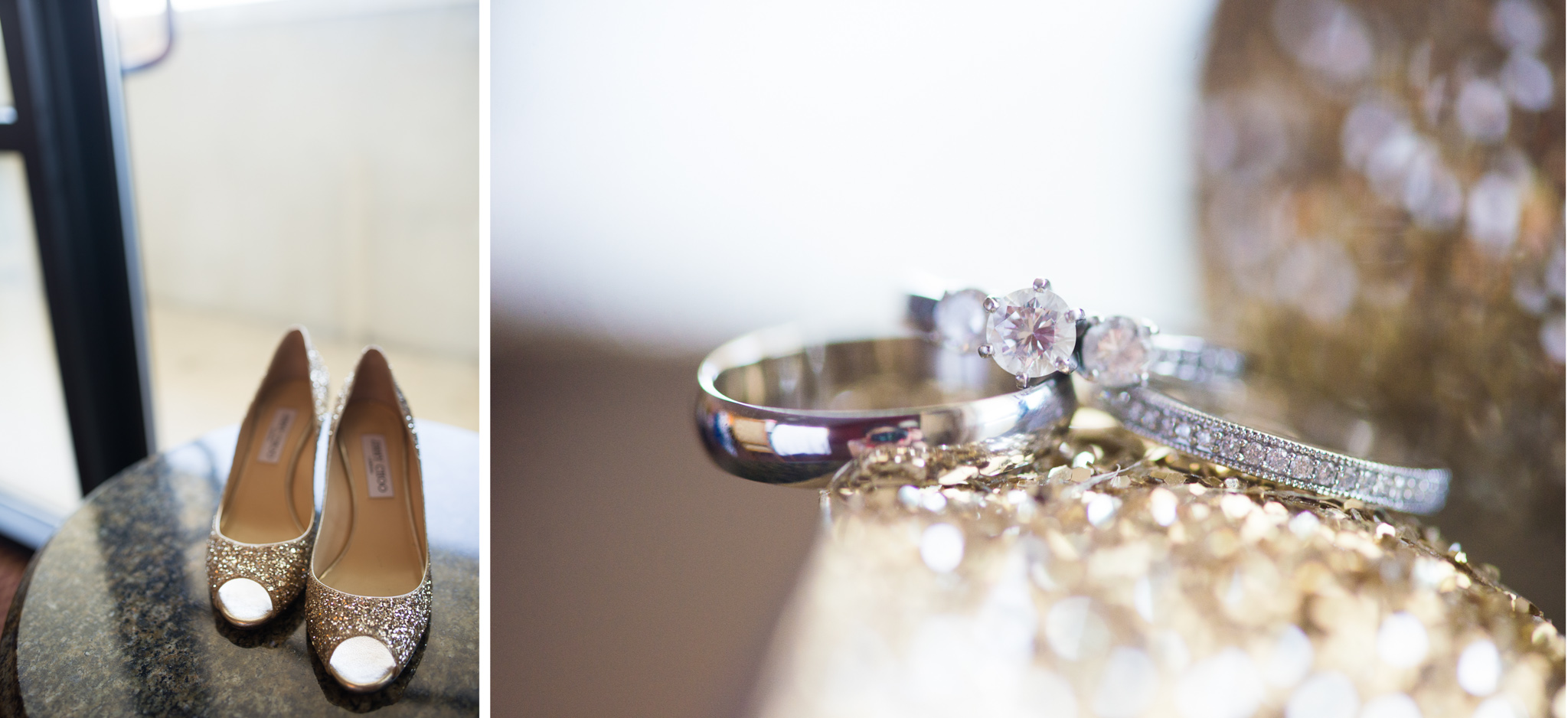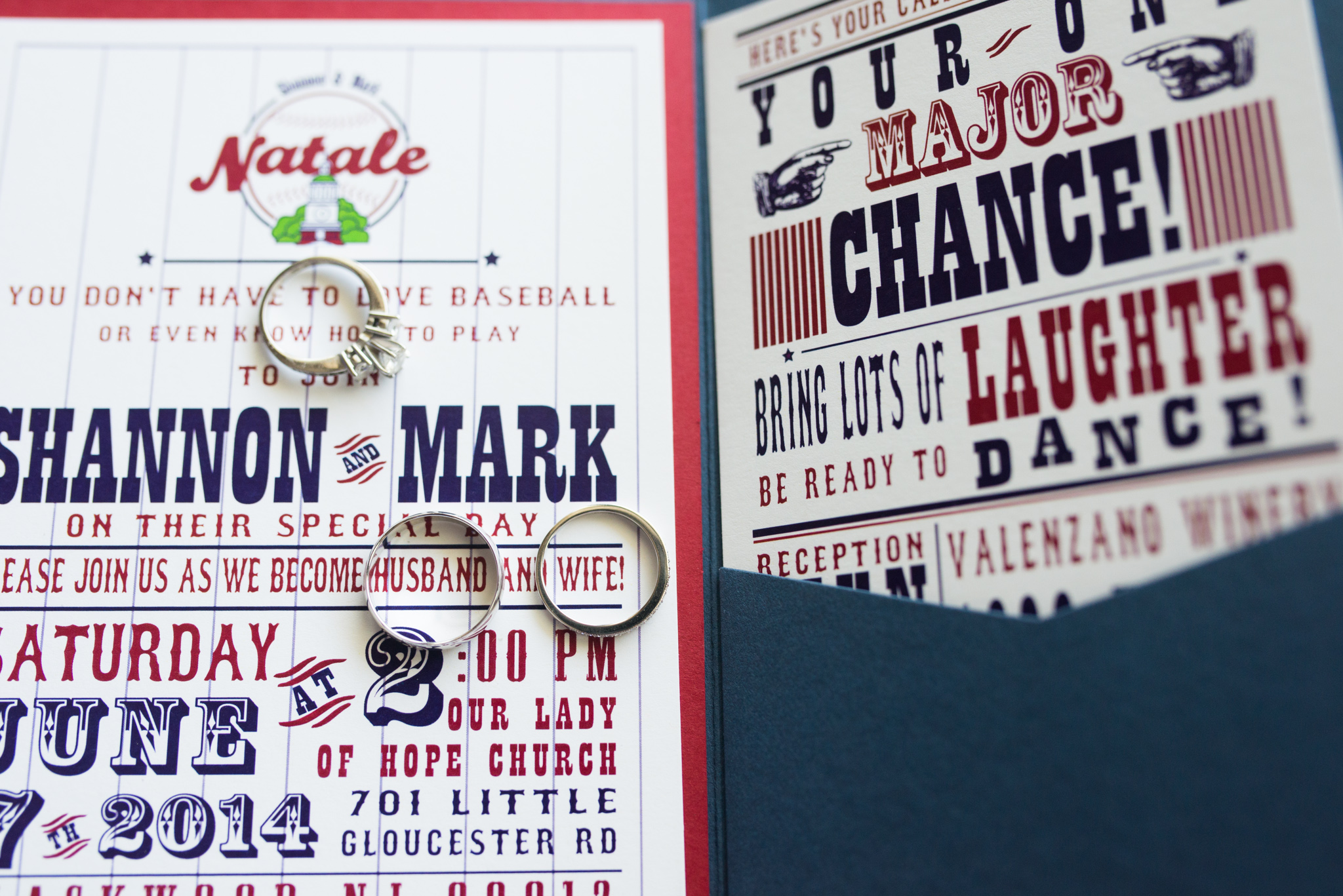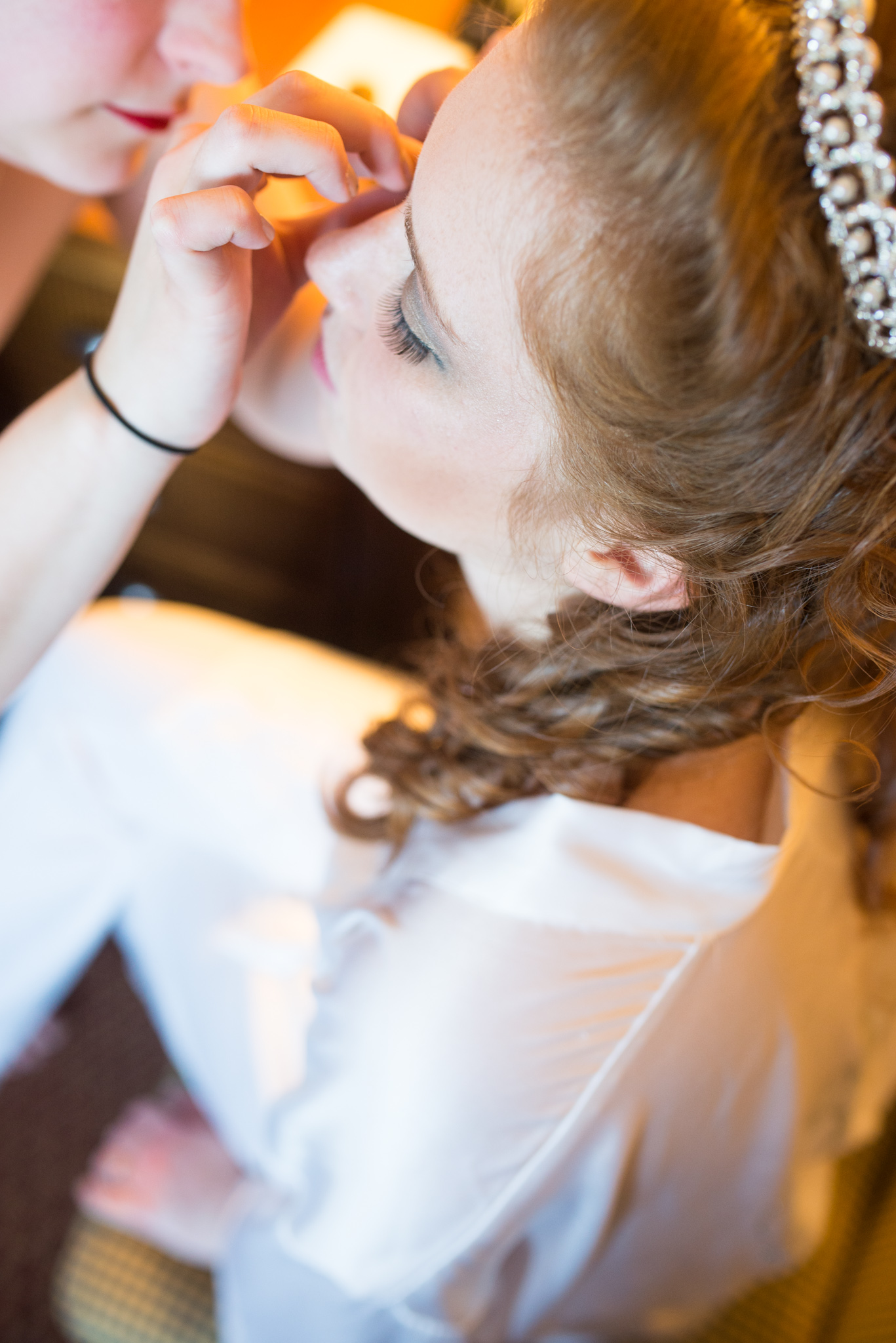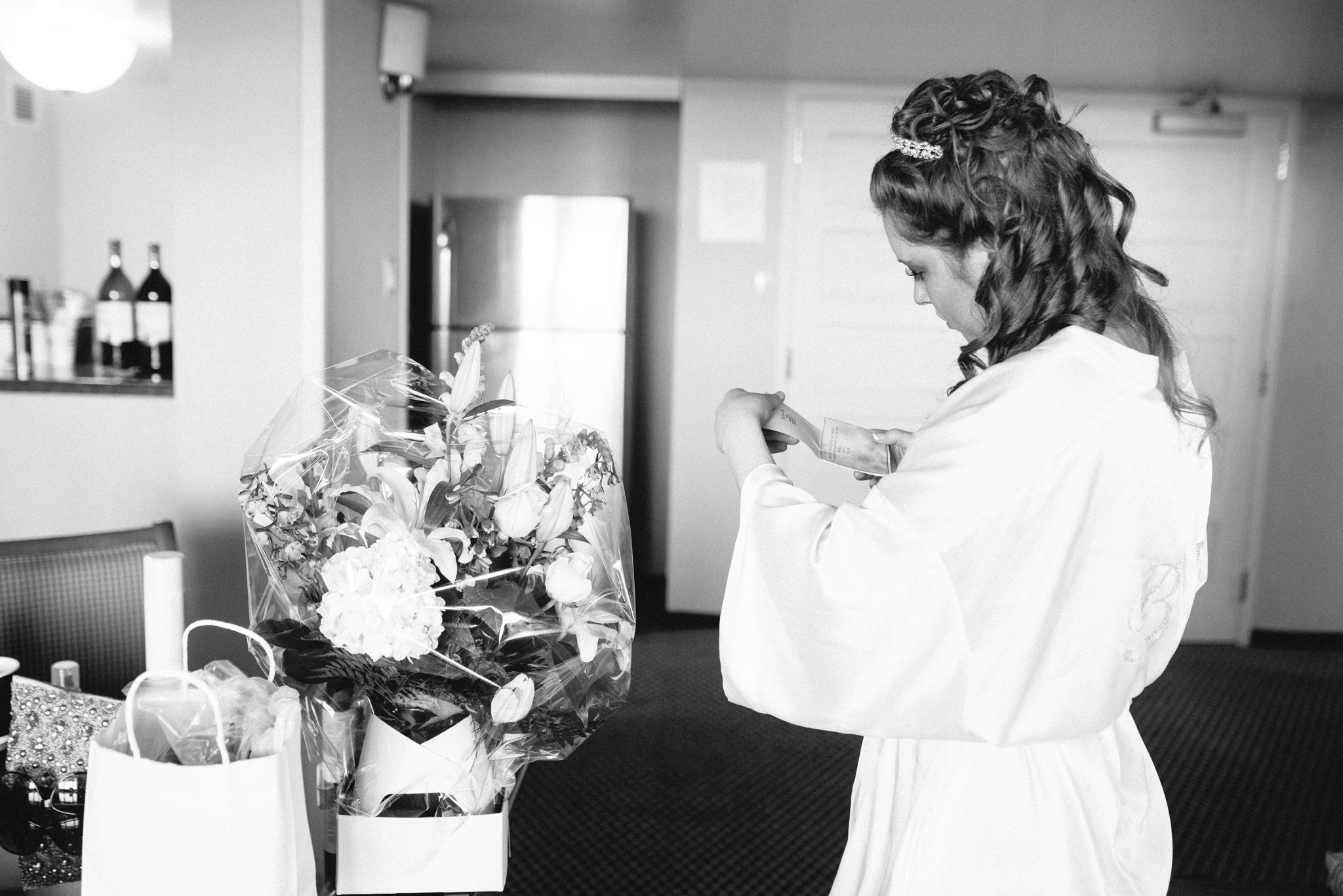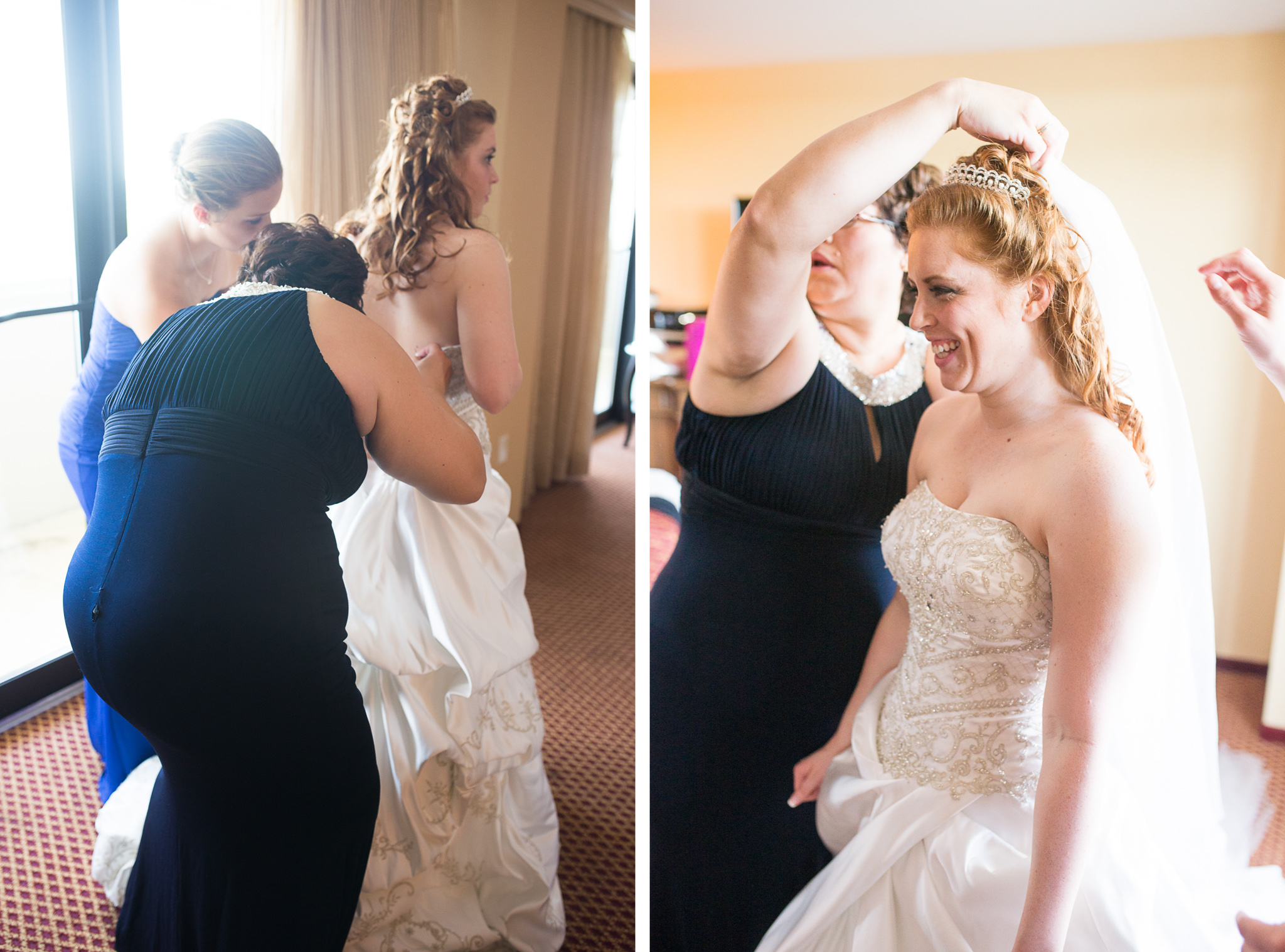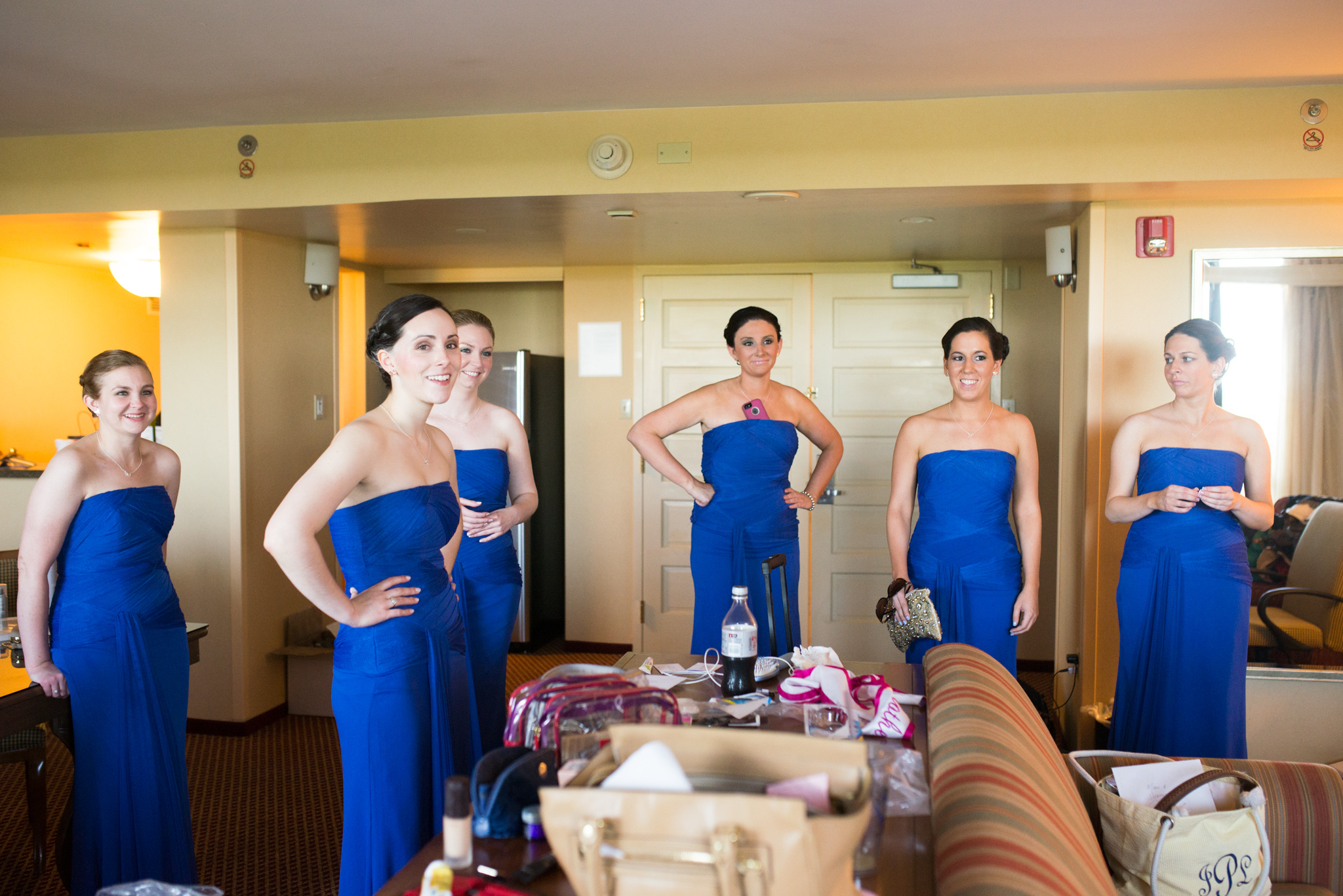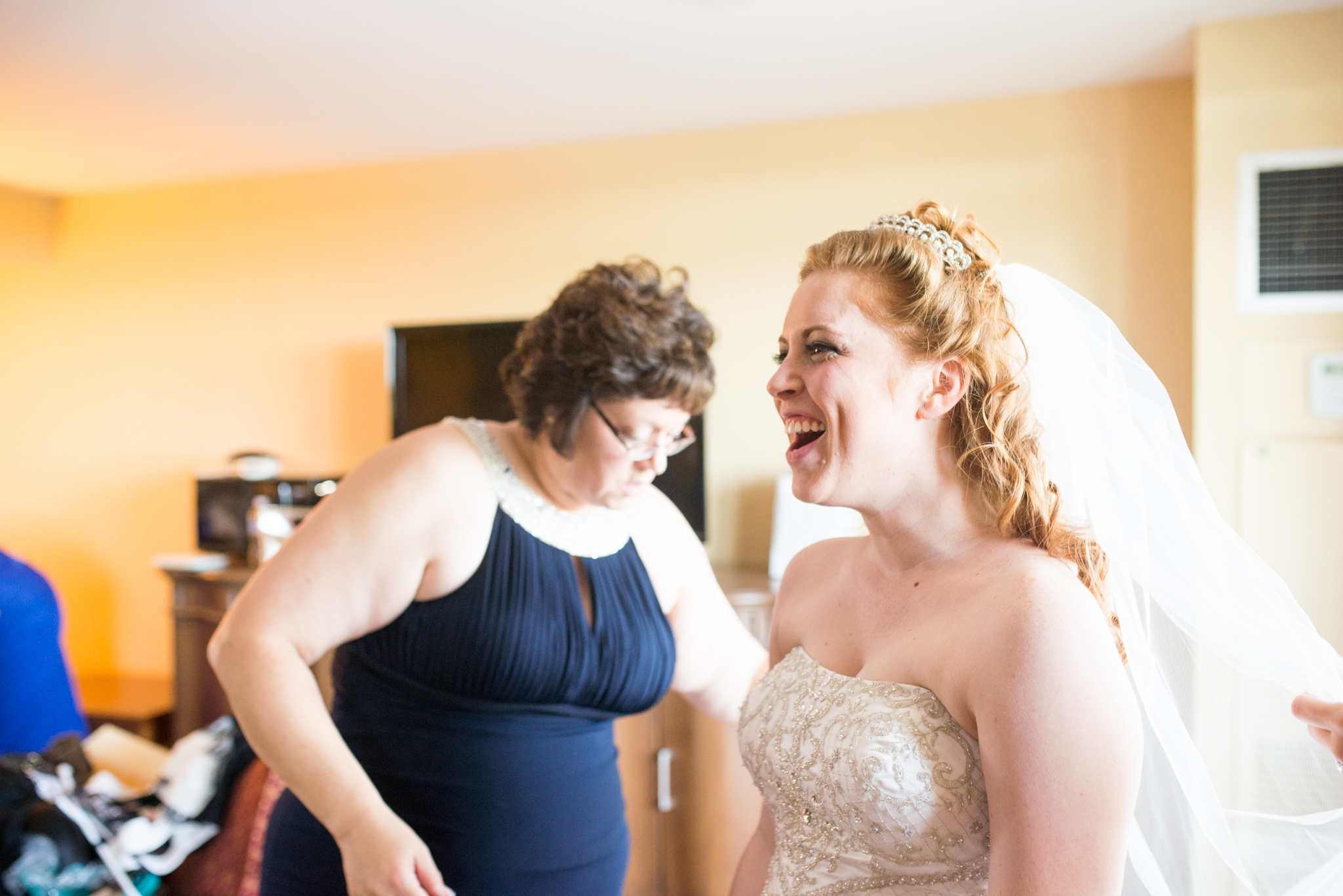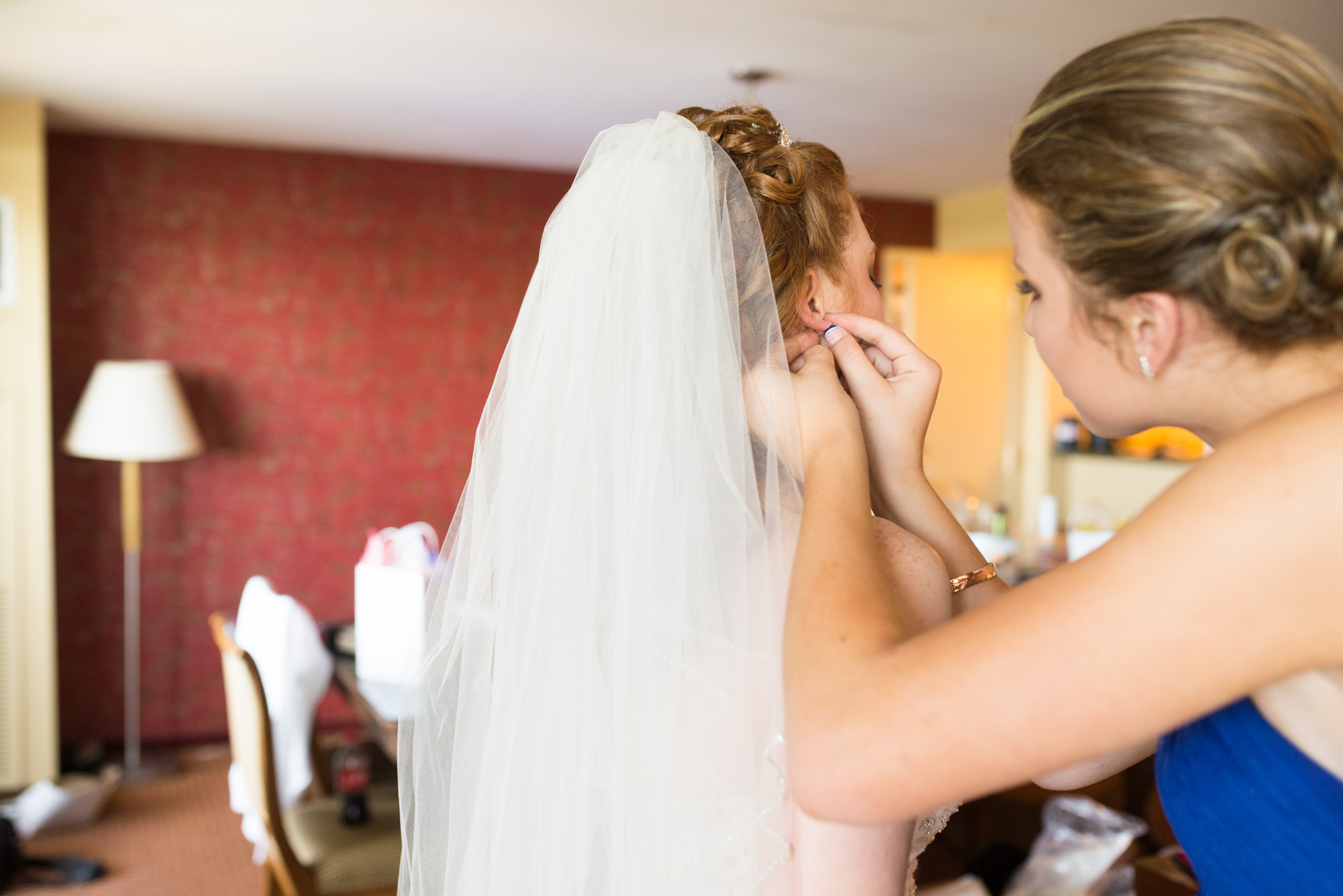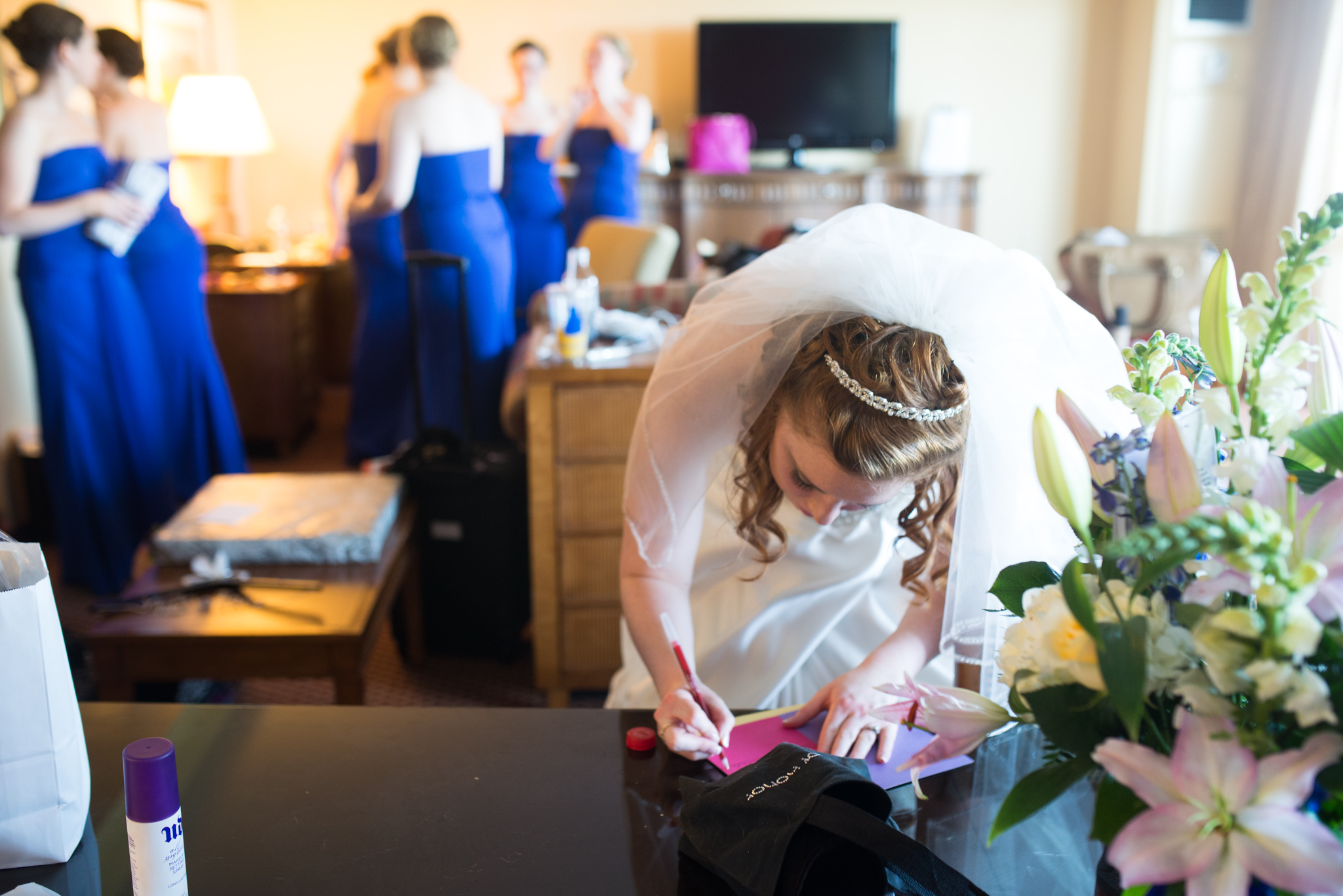 Meanwhile, Melissa was covering Mark + NINE(!) boys getting ready downstairs…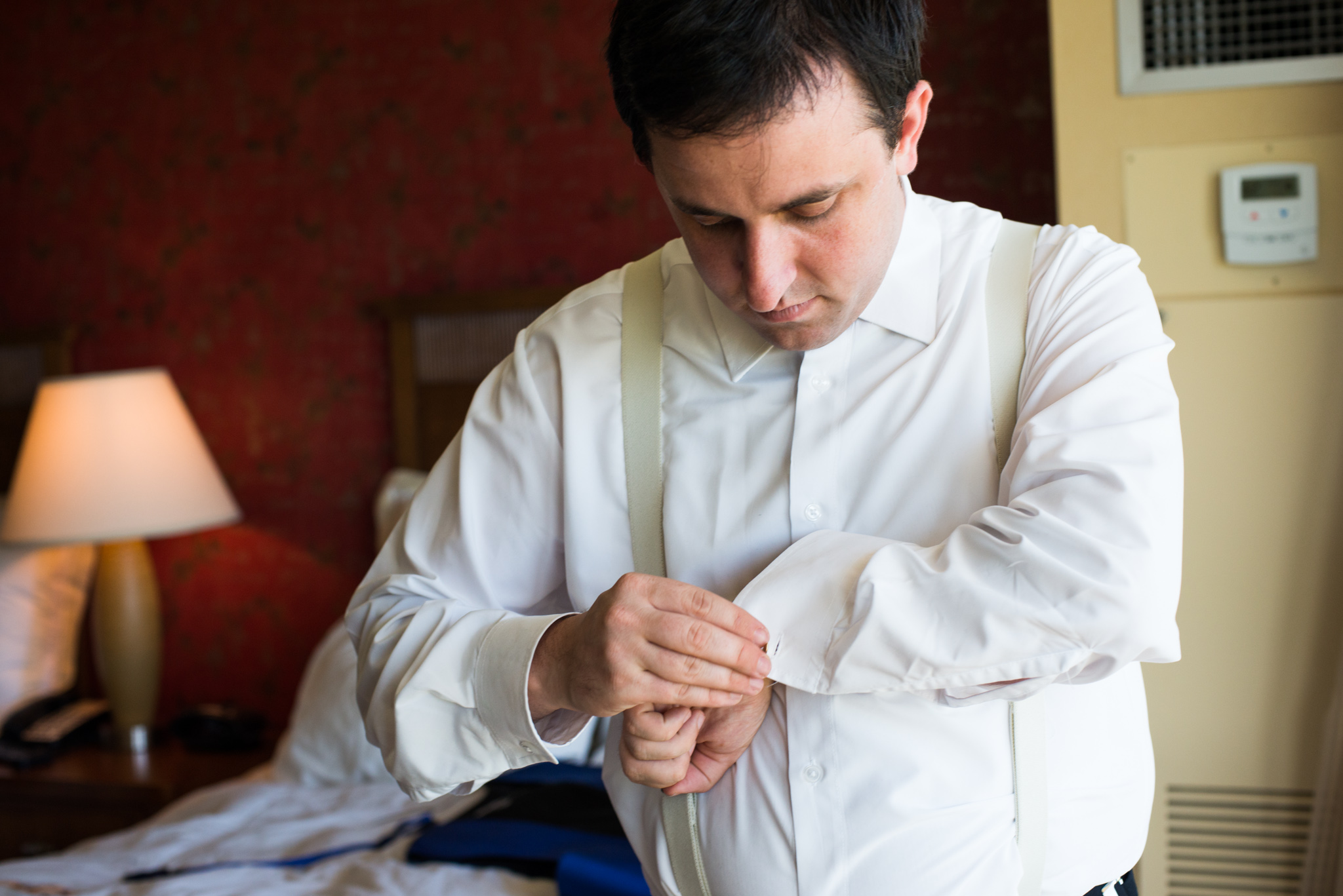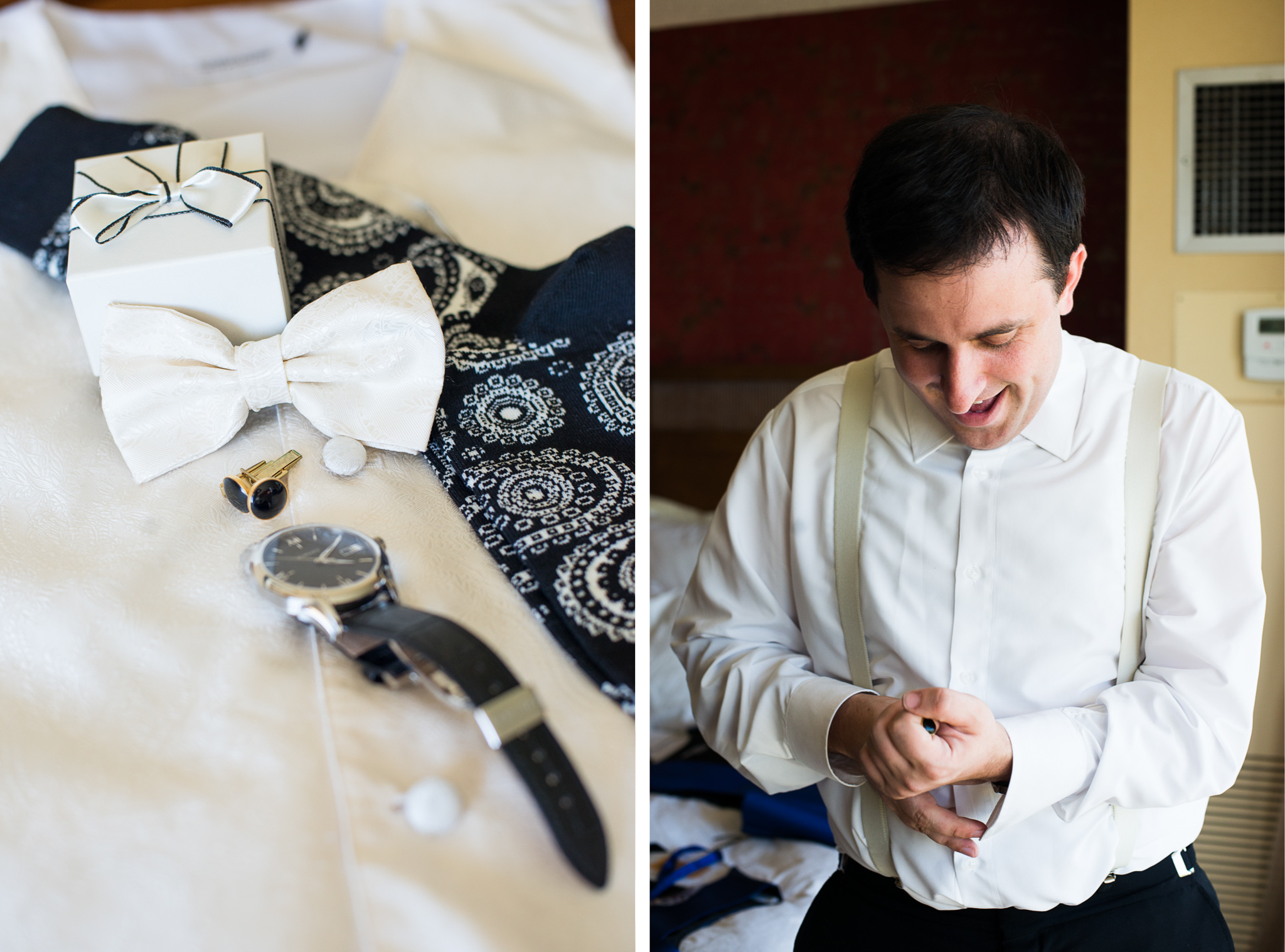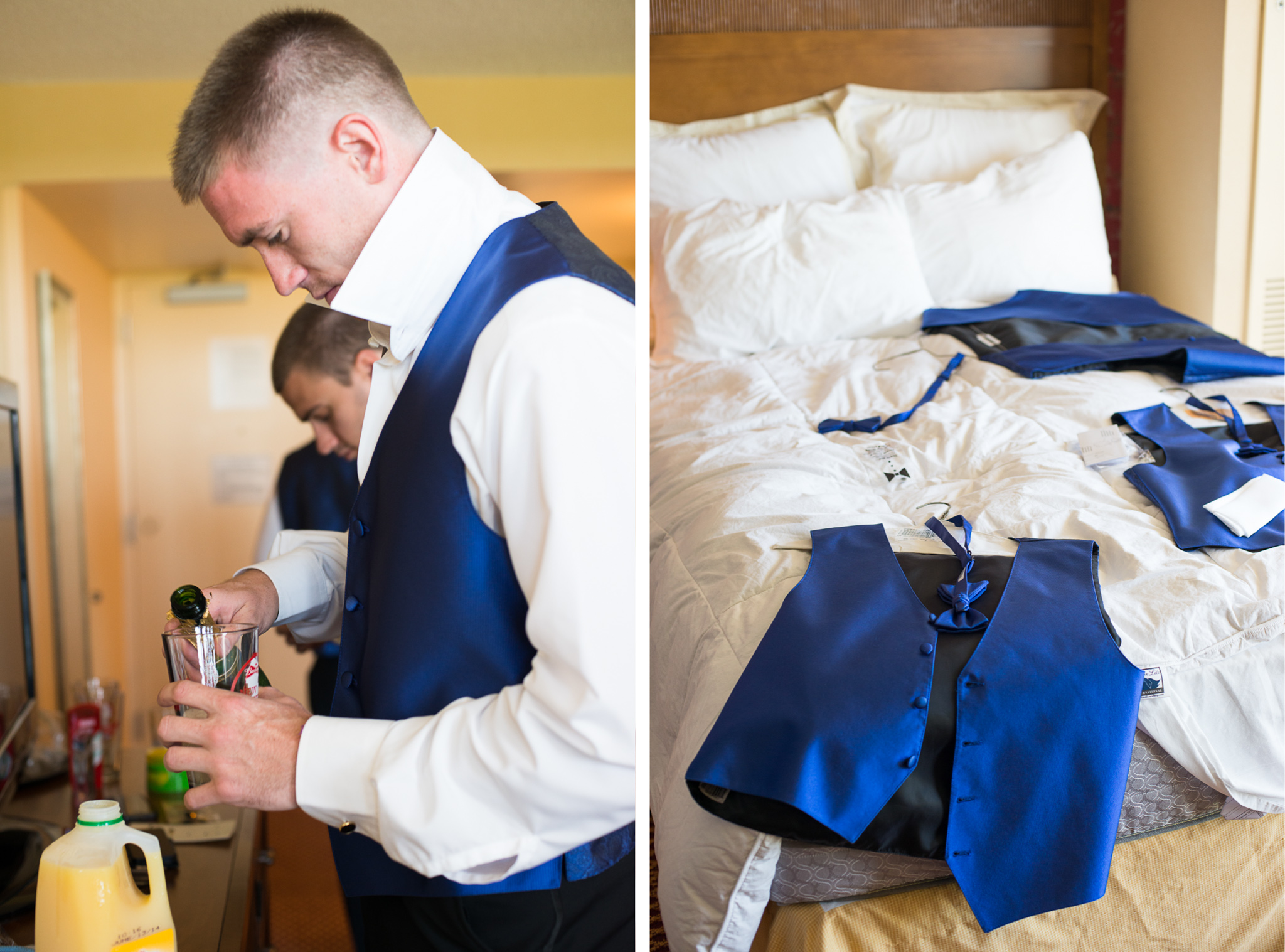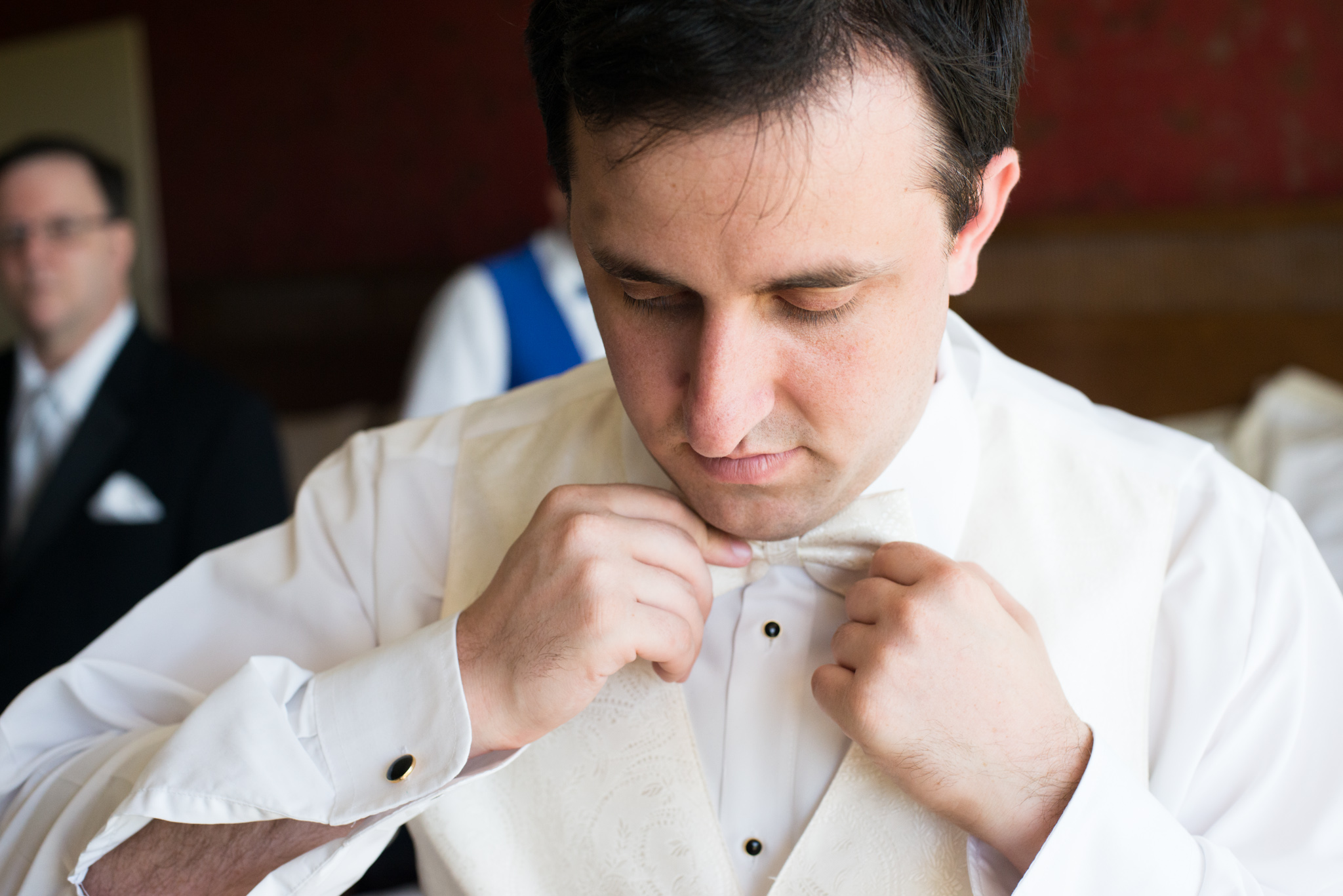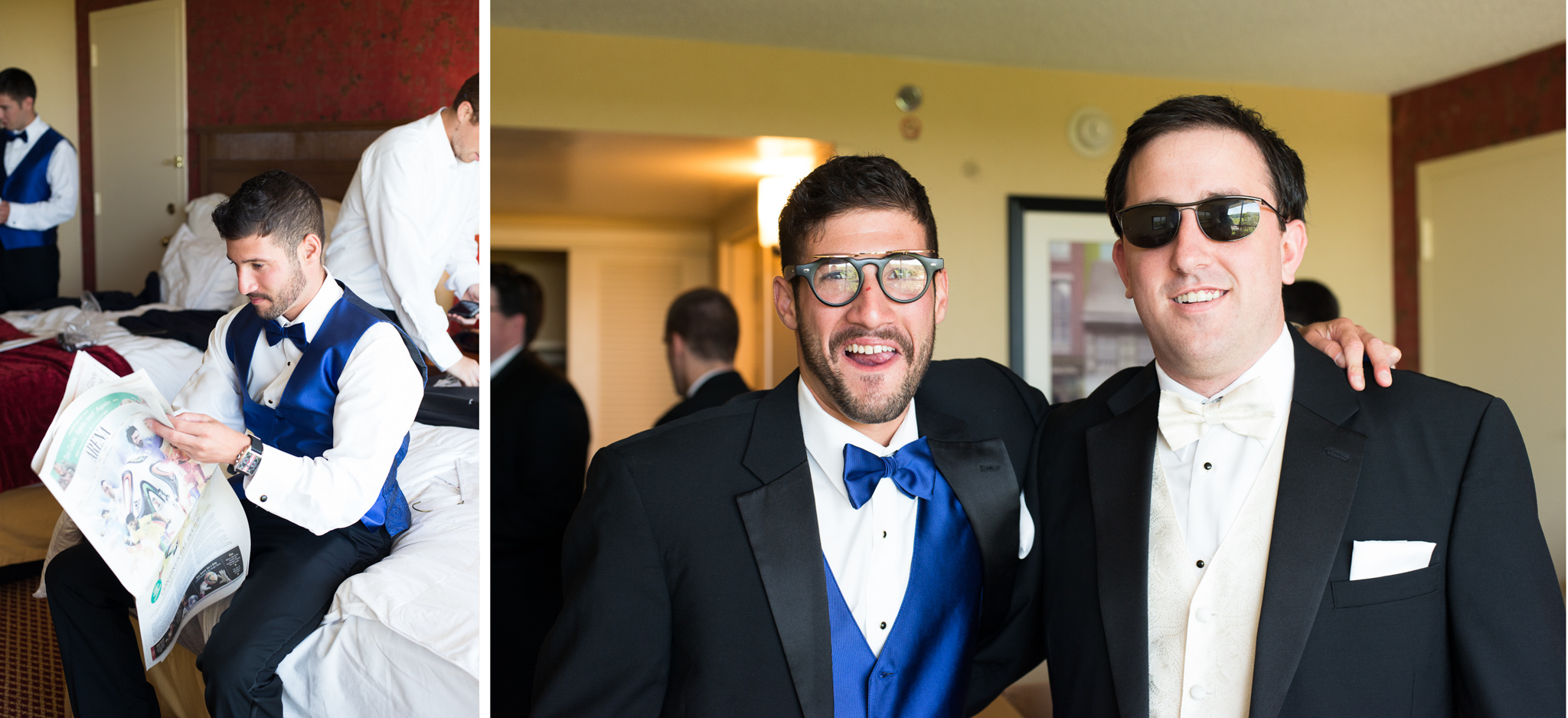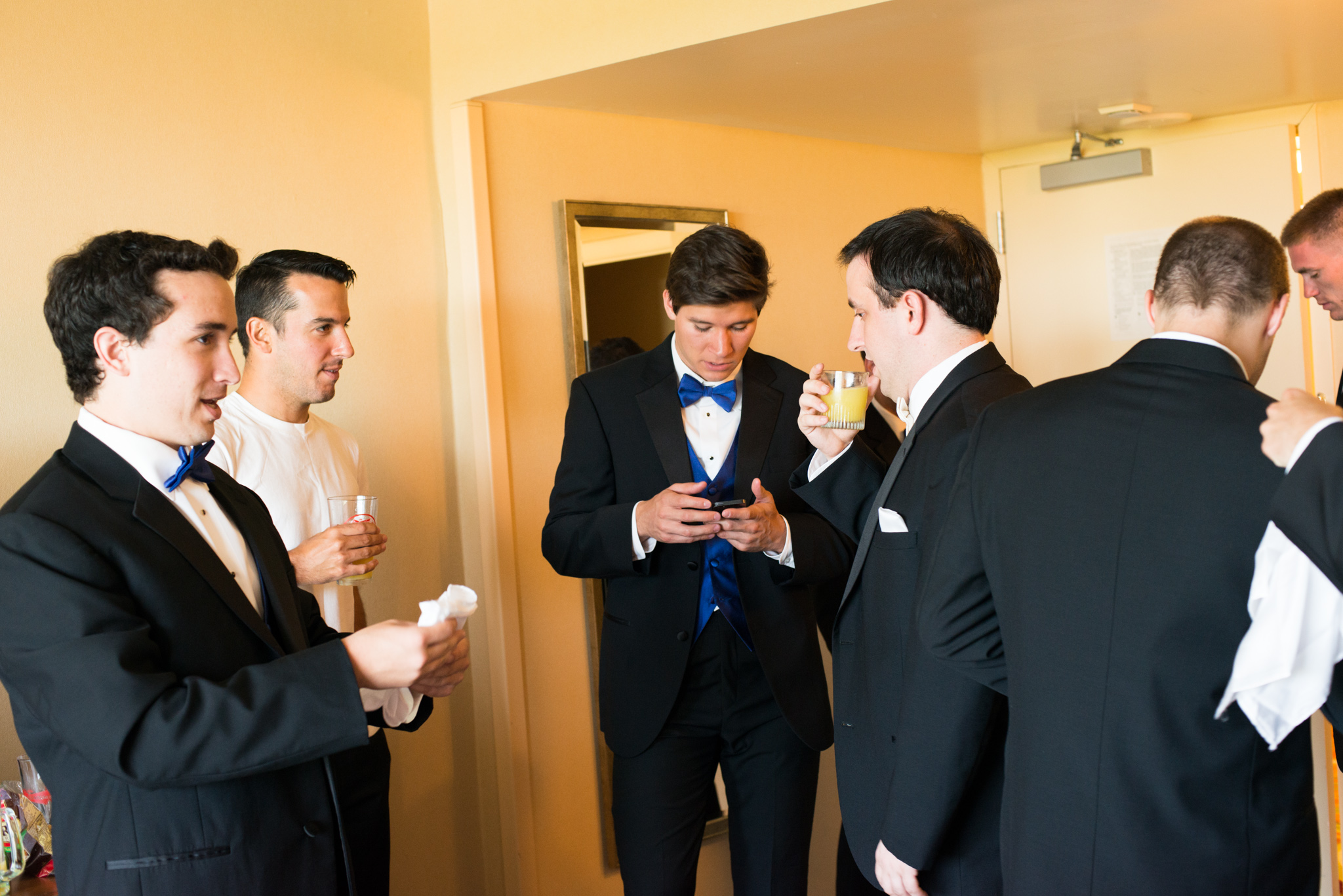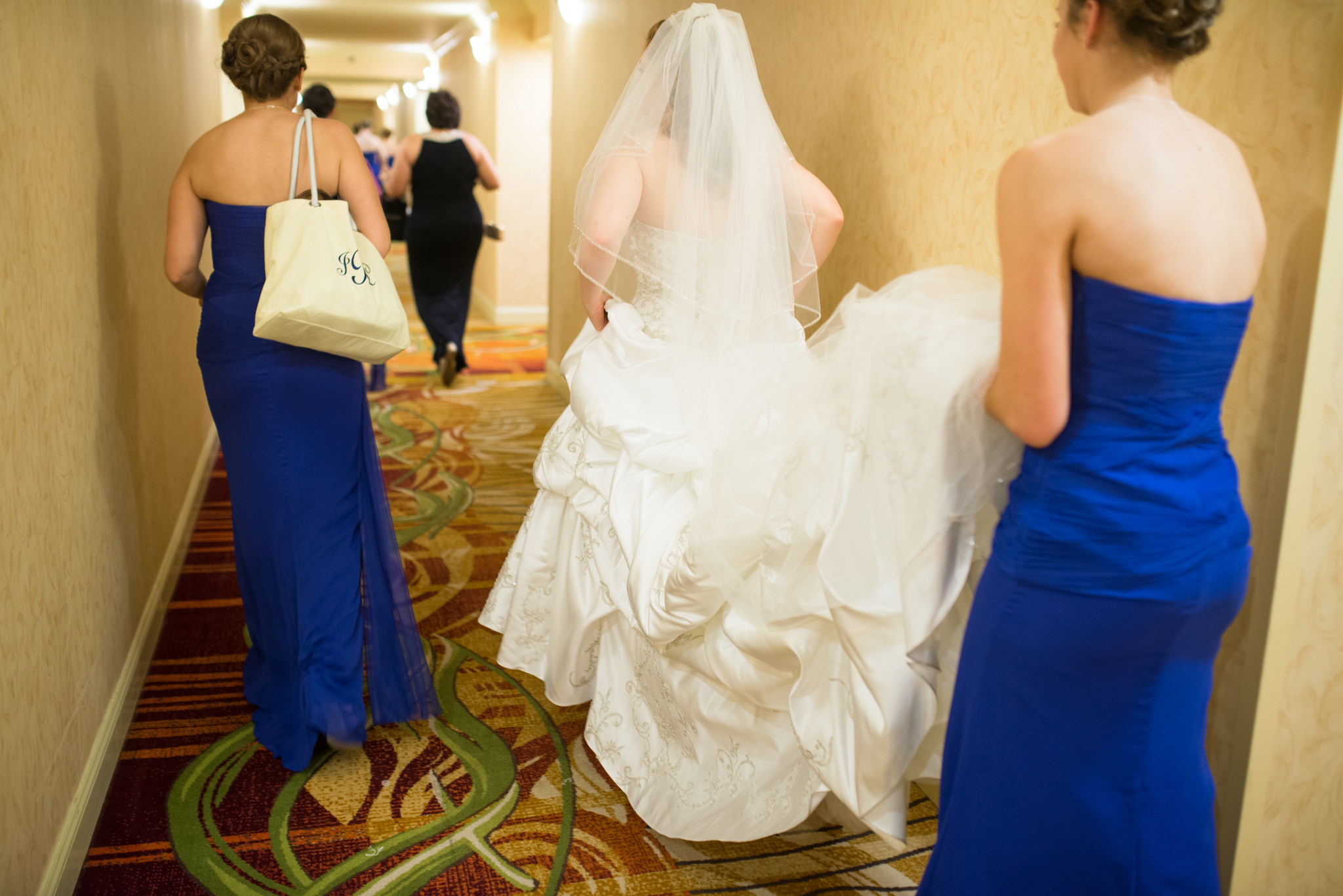 Weddin' time!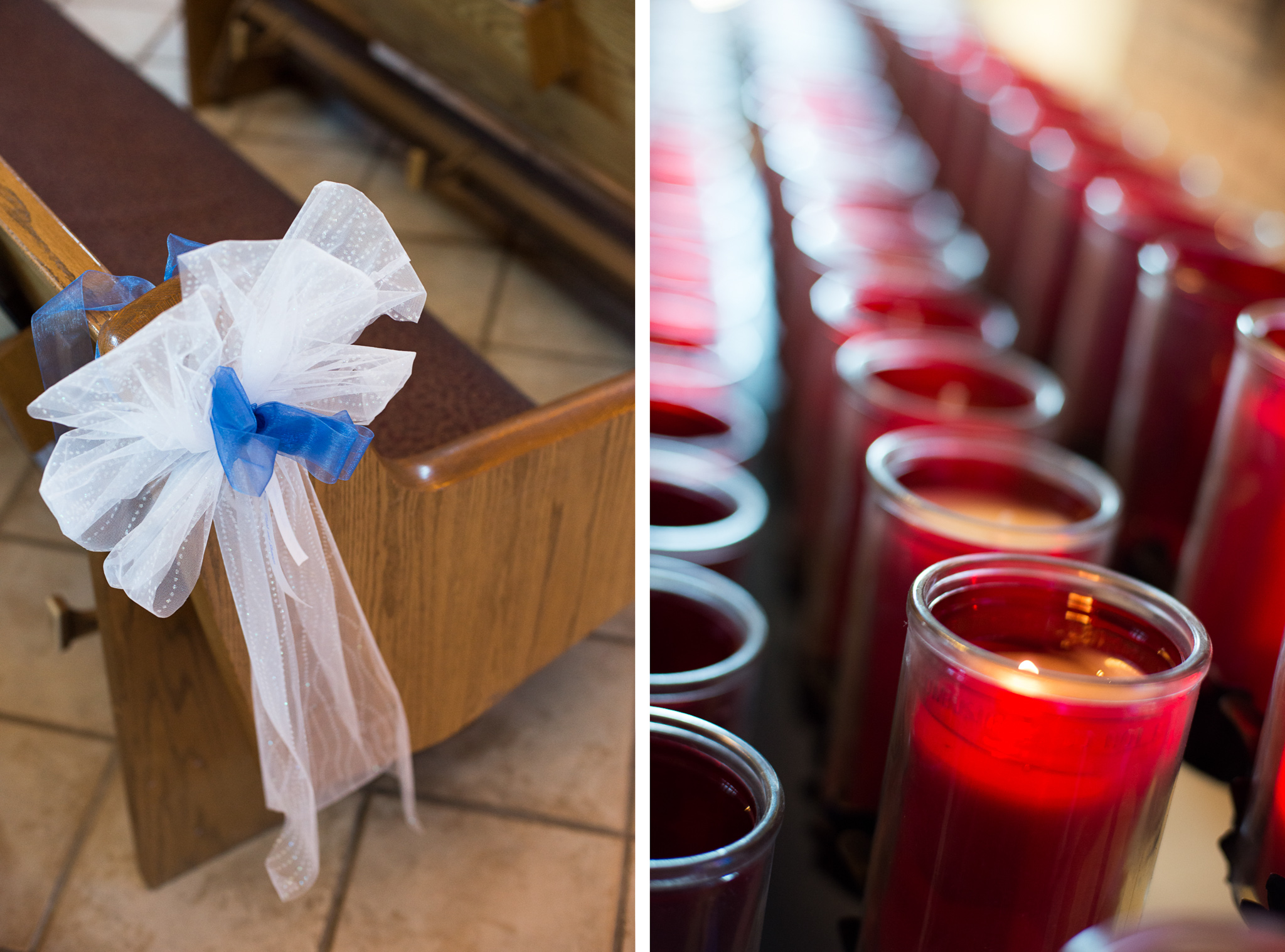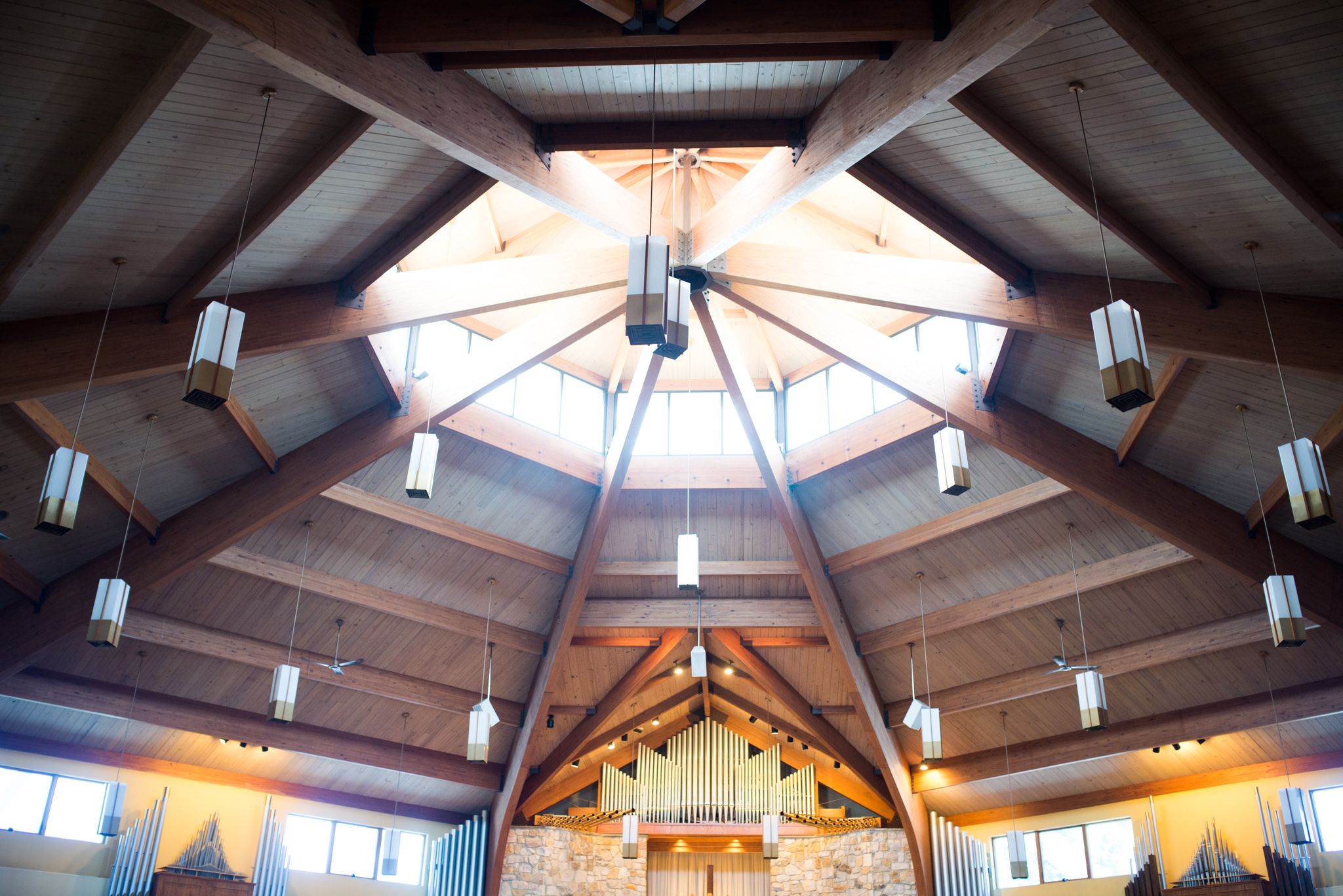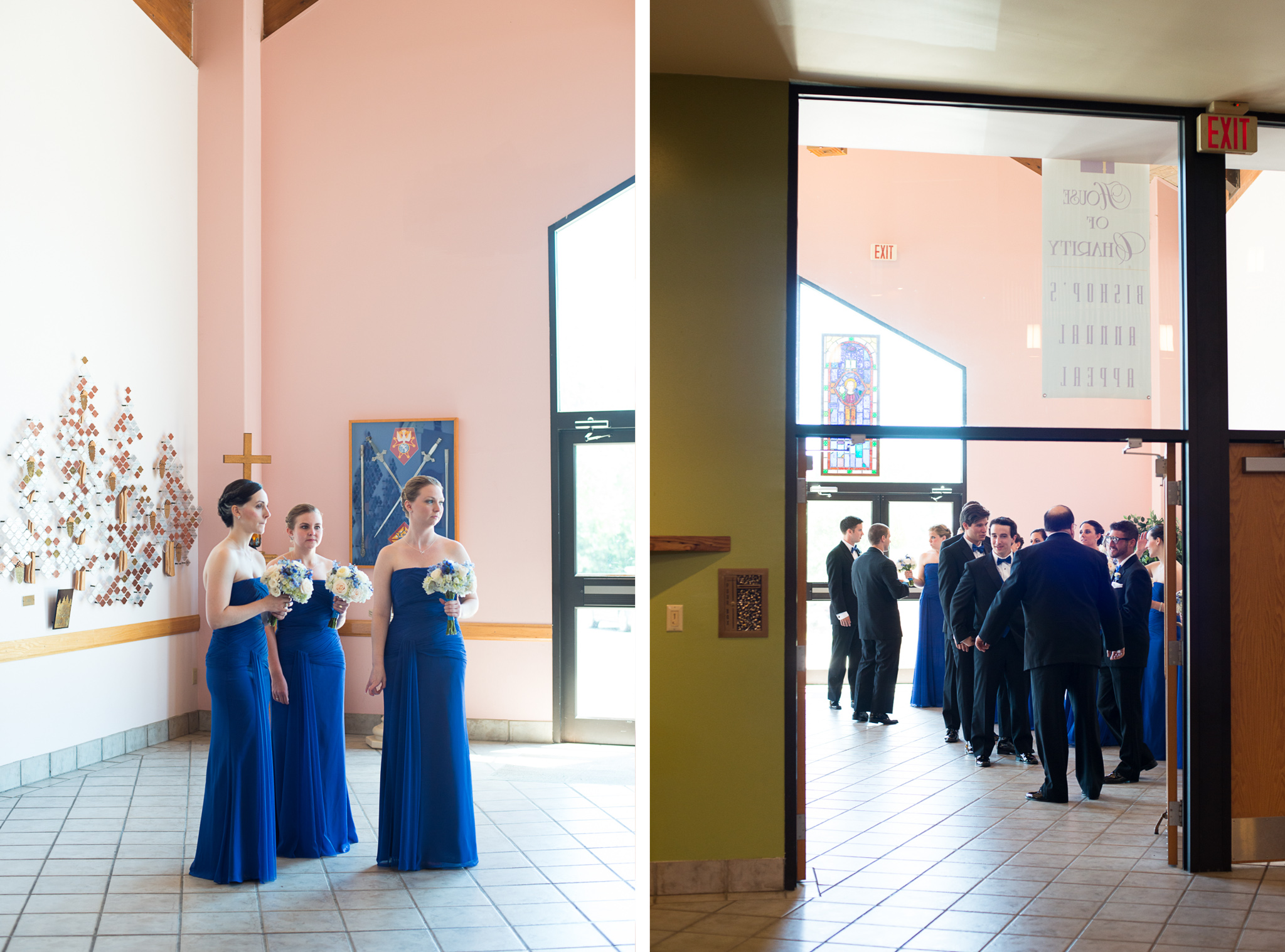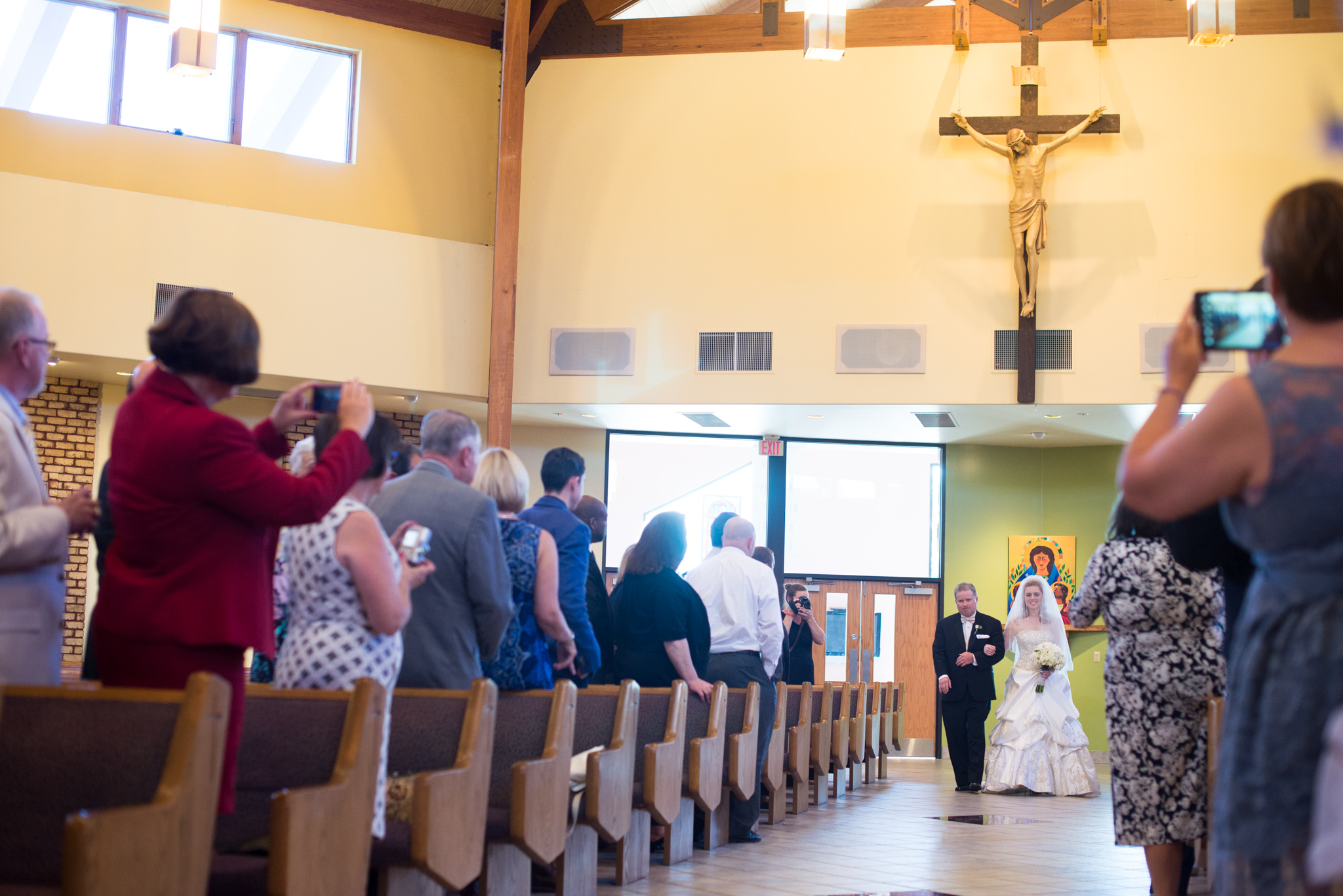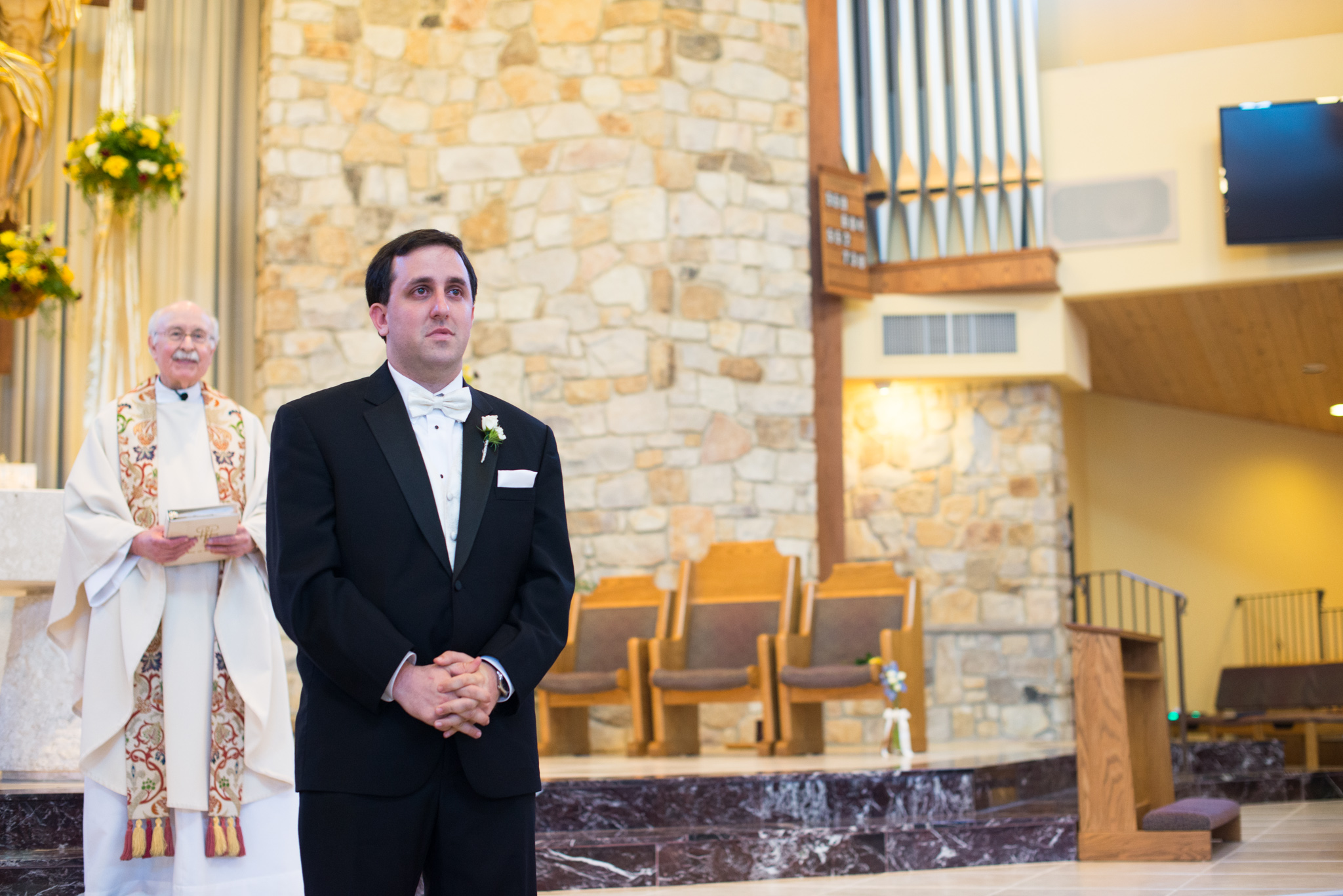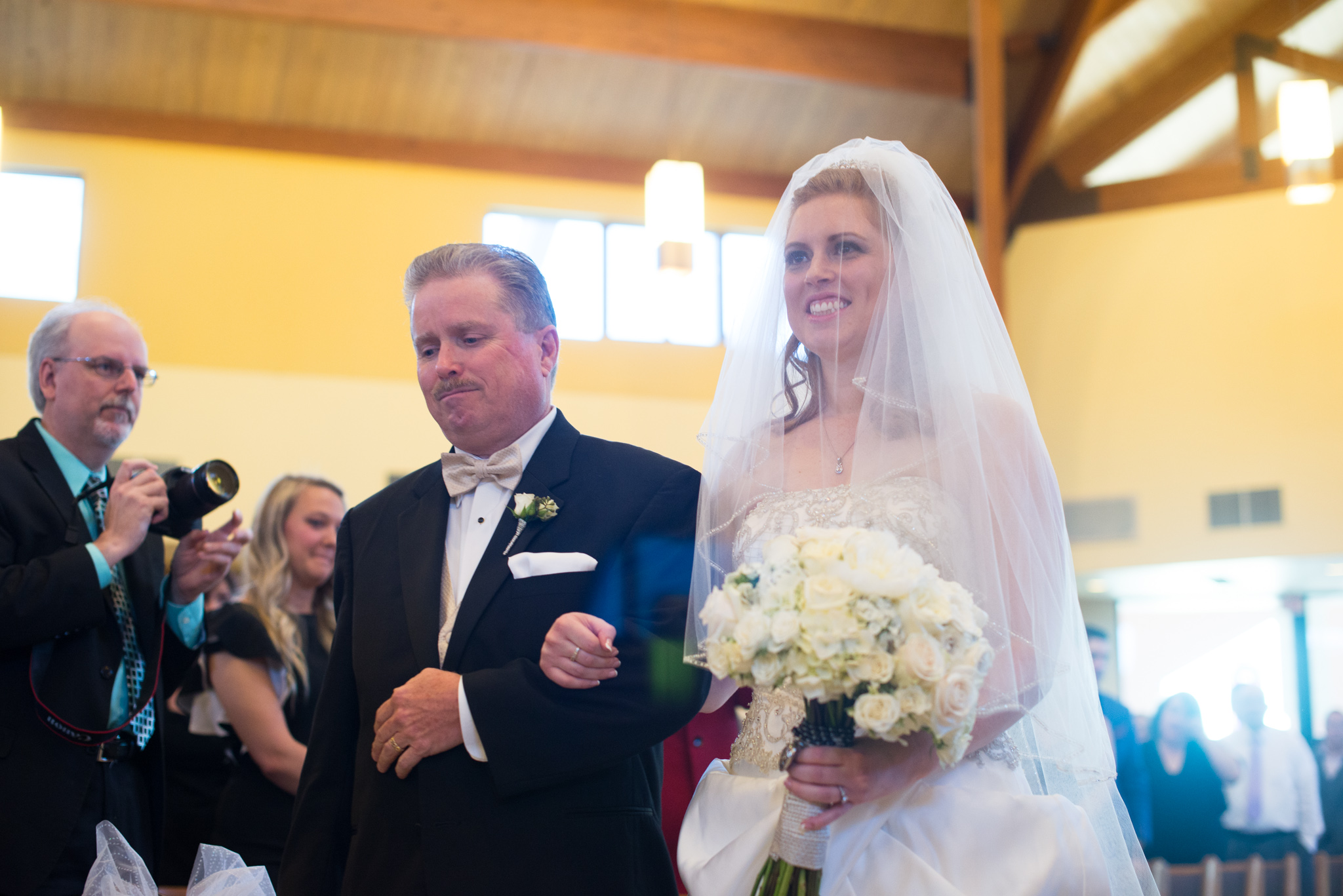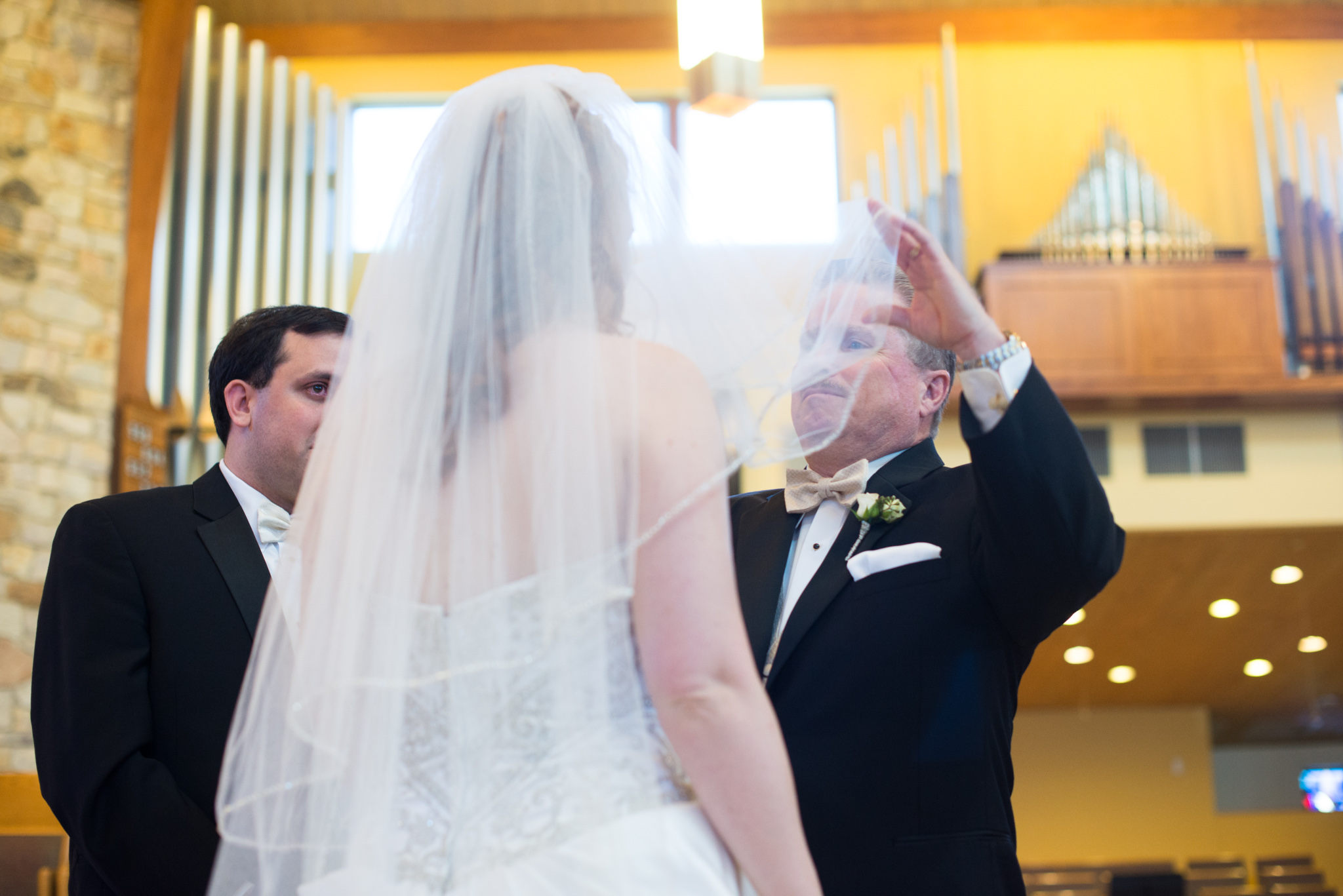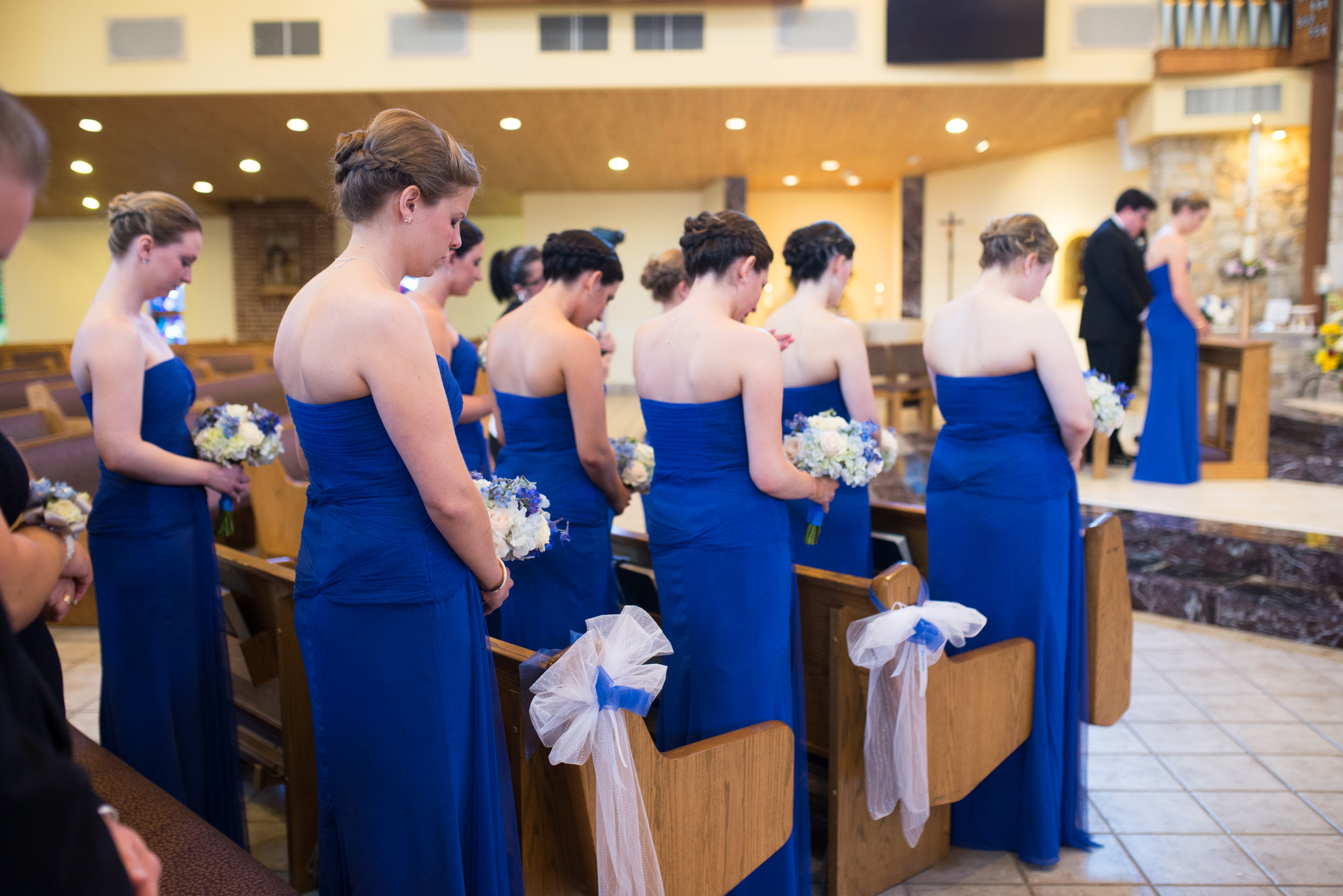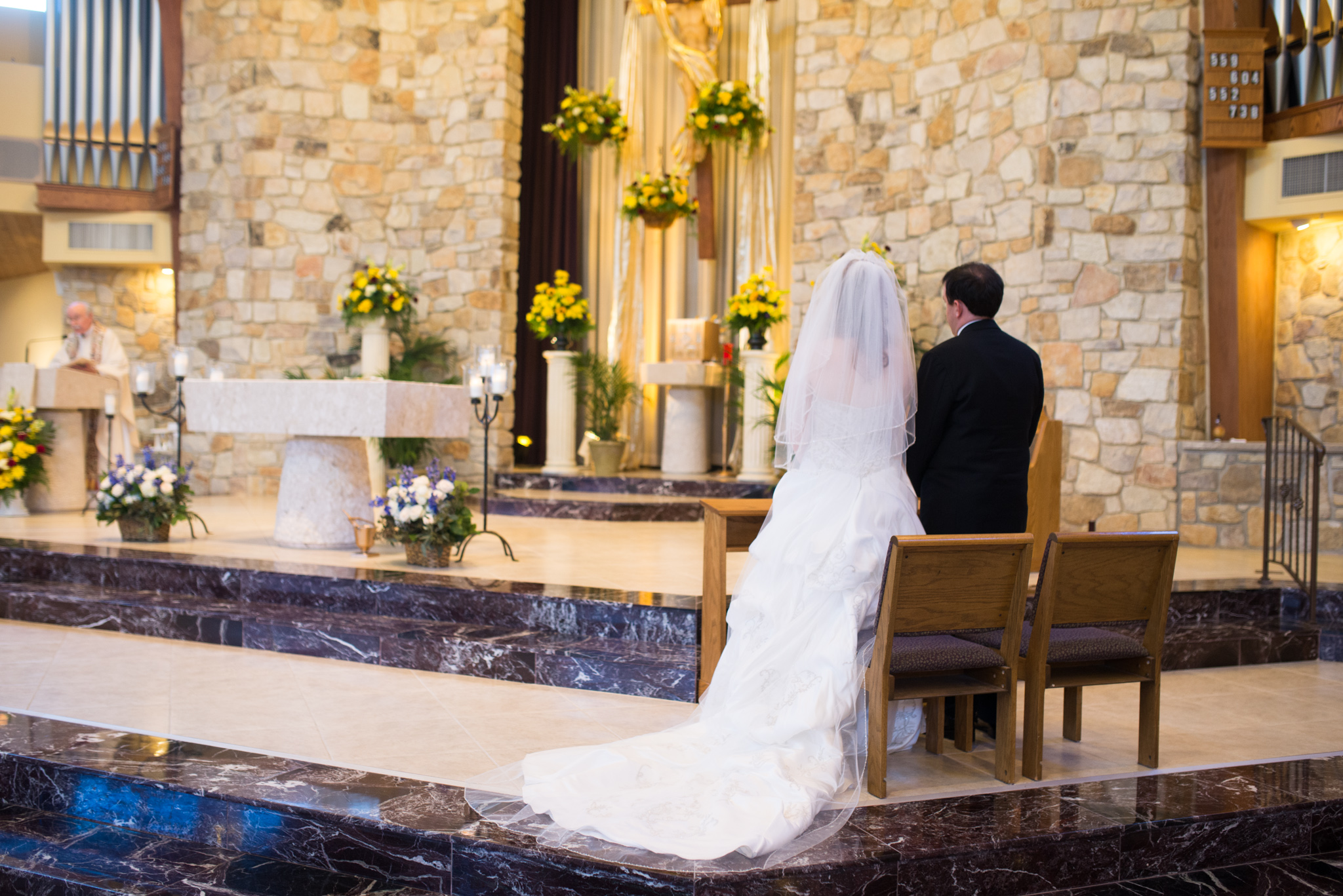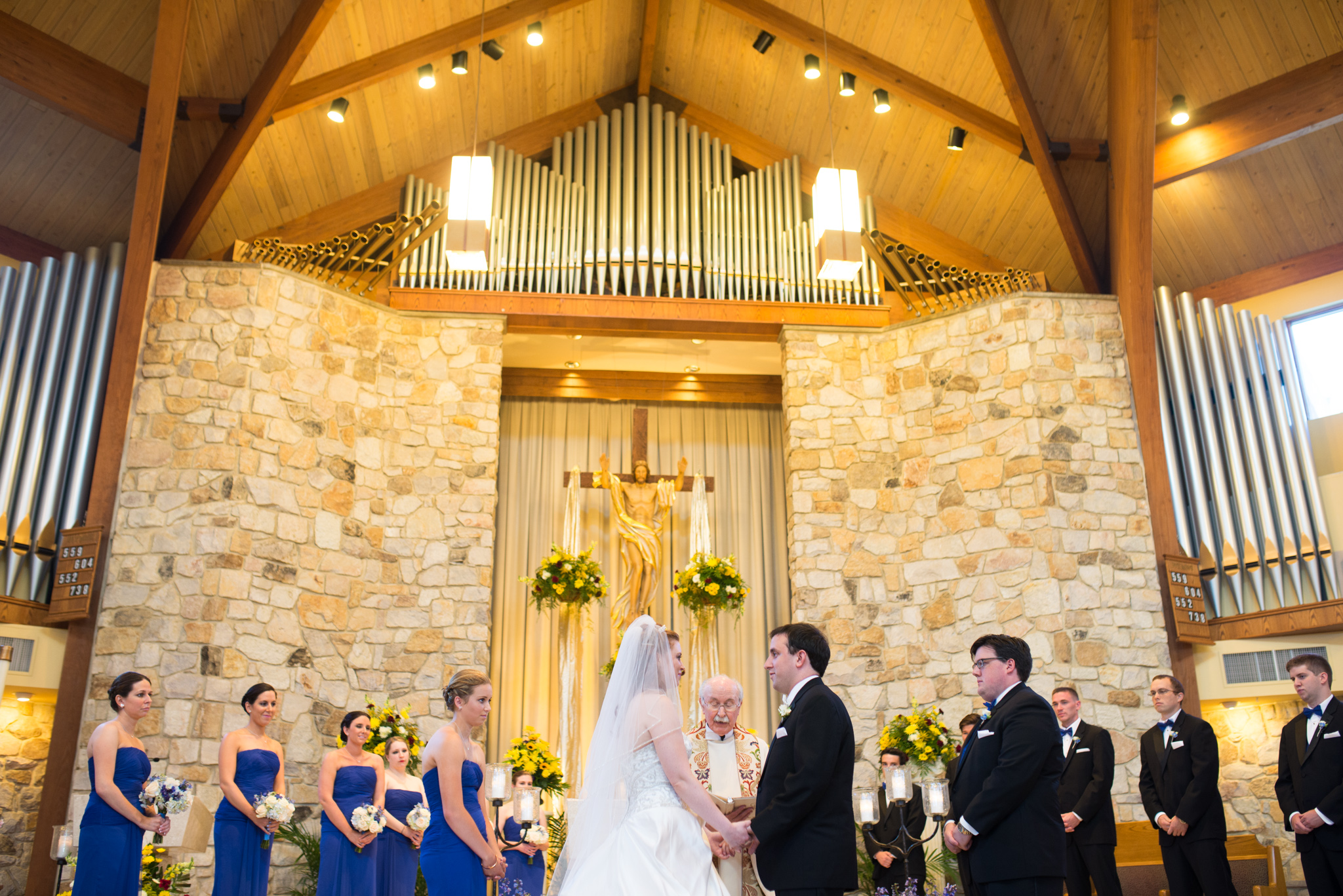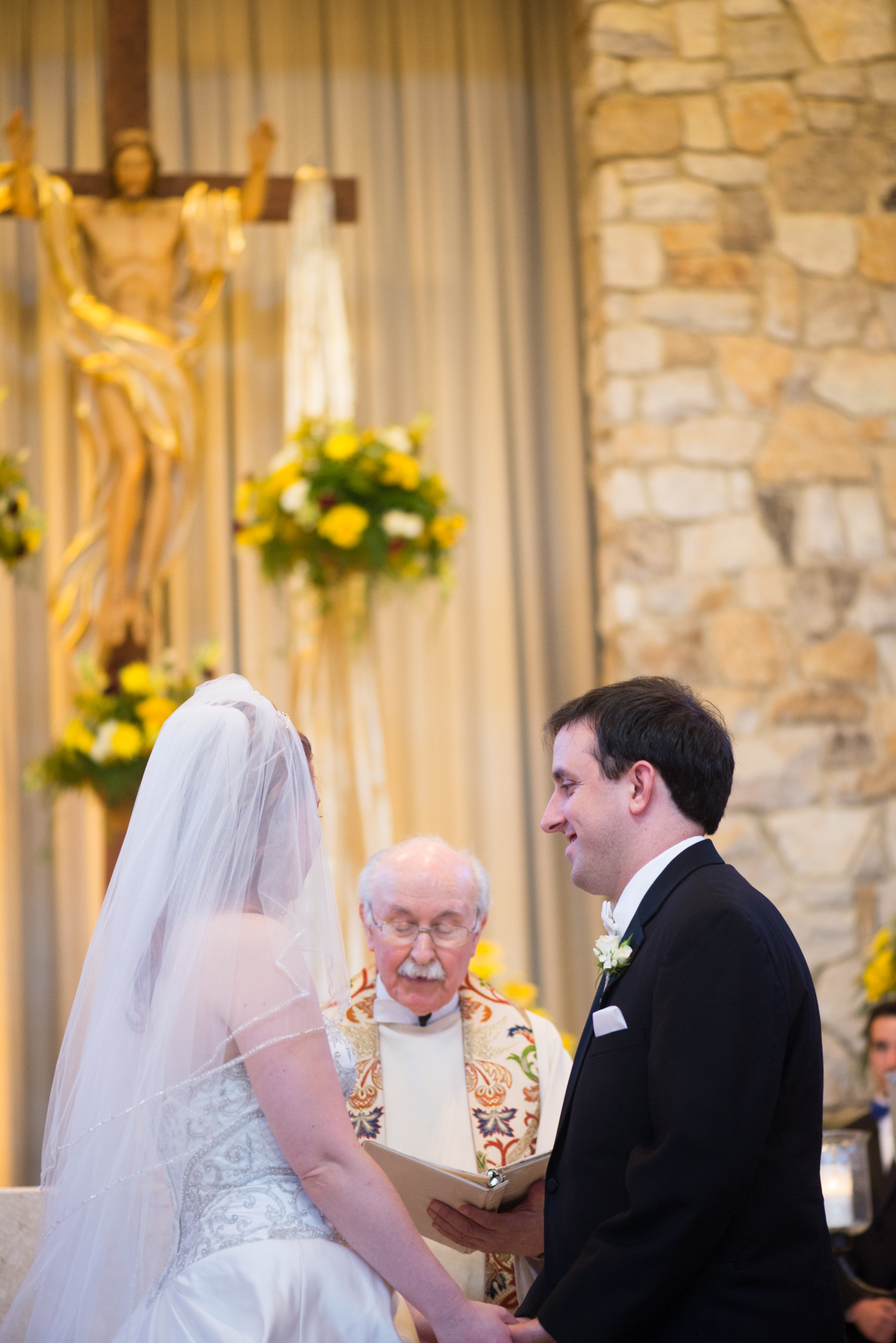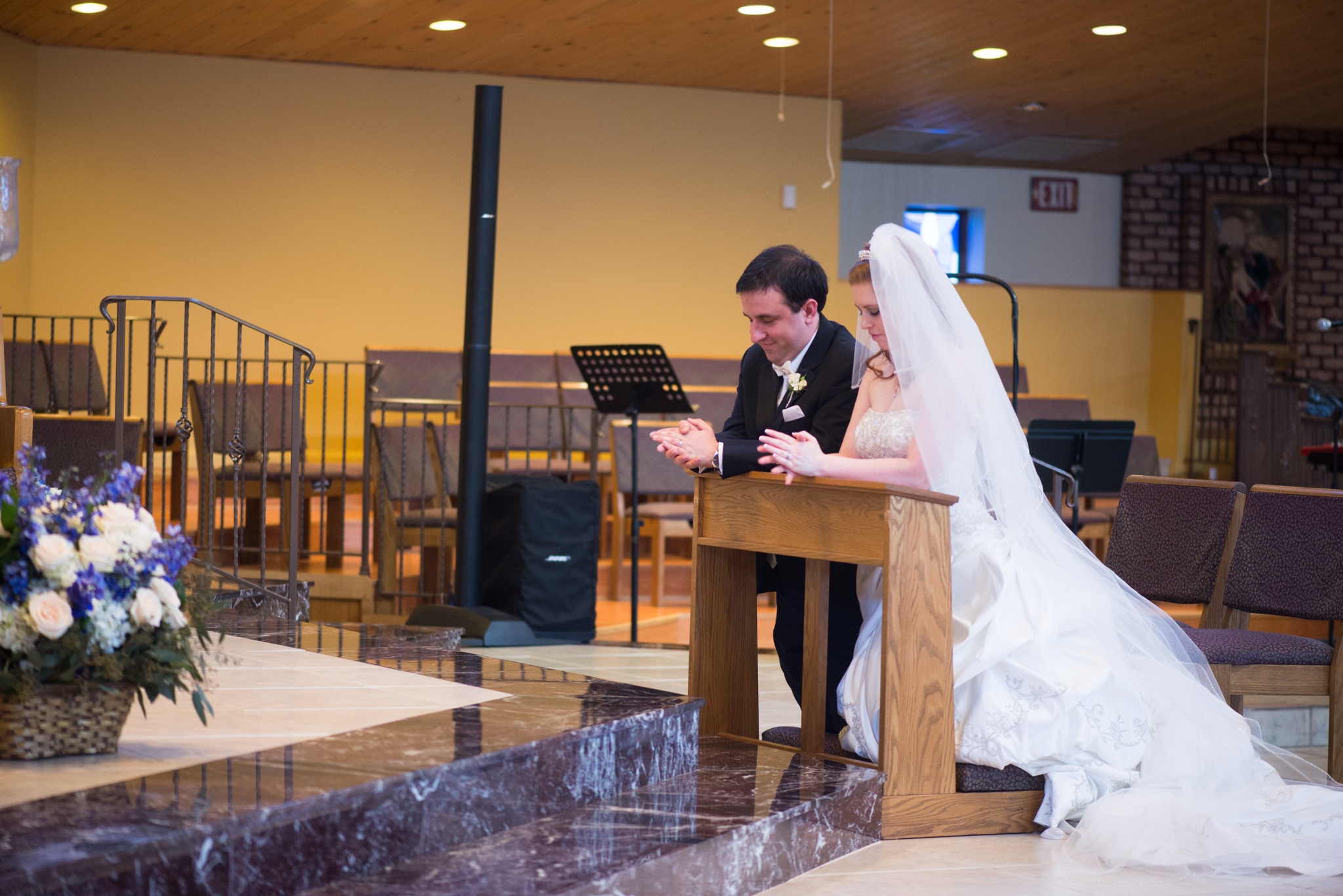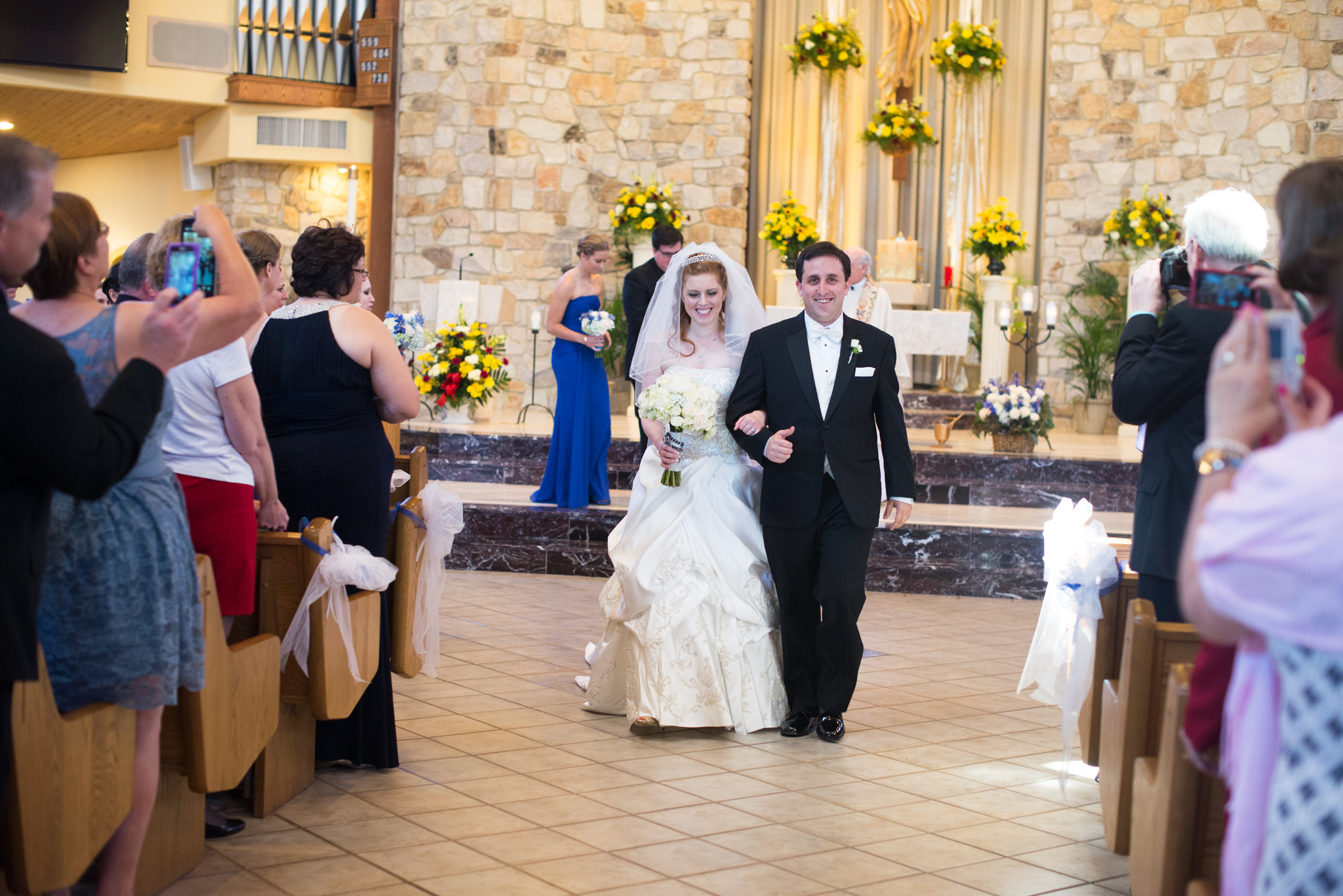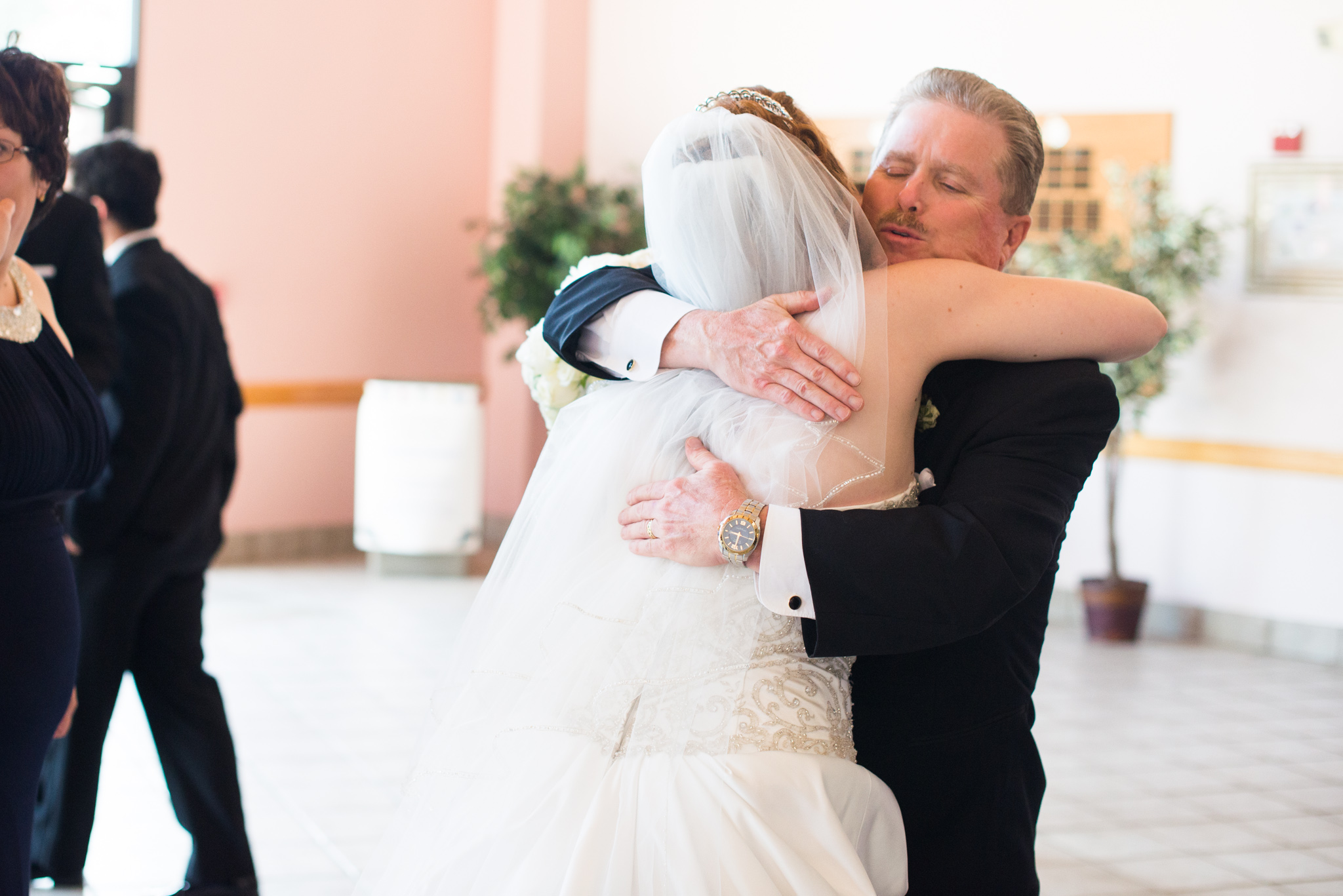 Juuuust casually waking across a bridge in a parking lot :)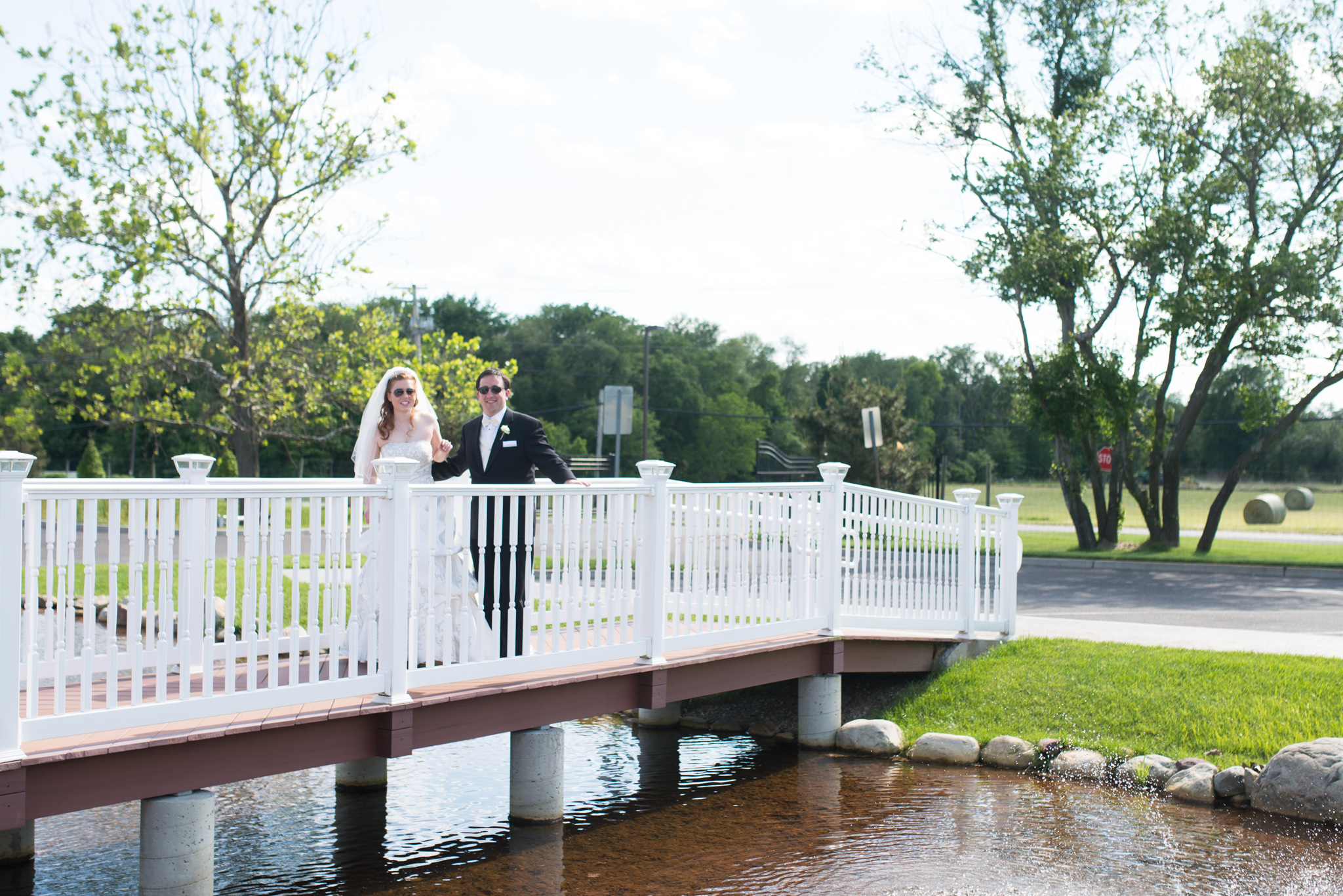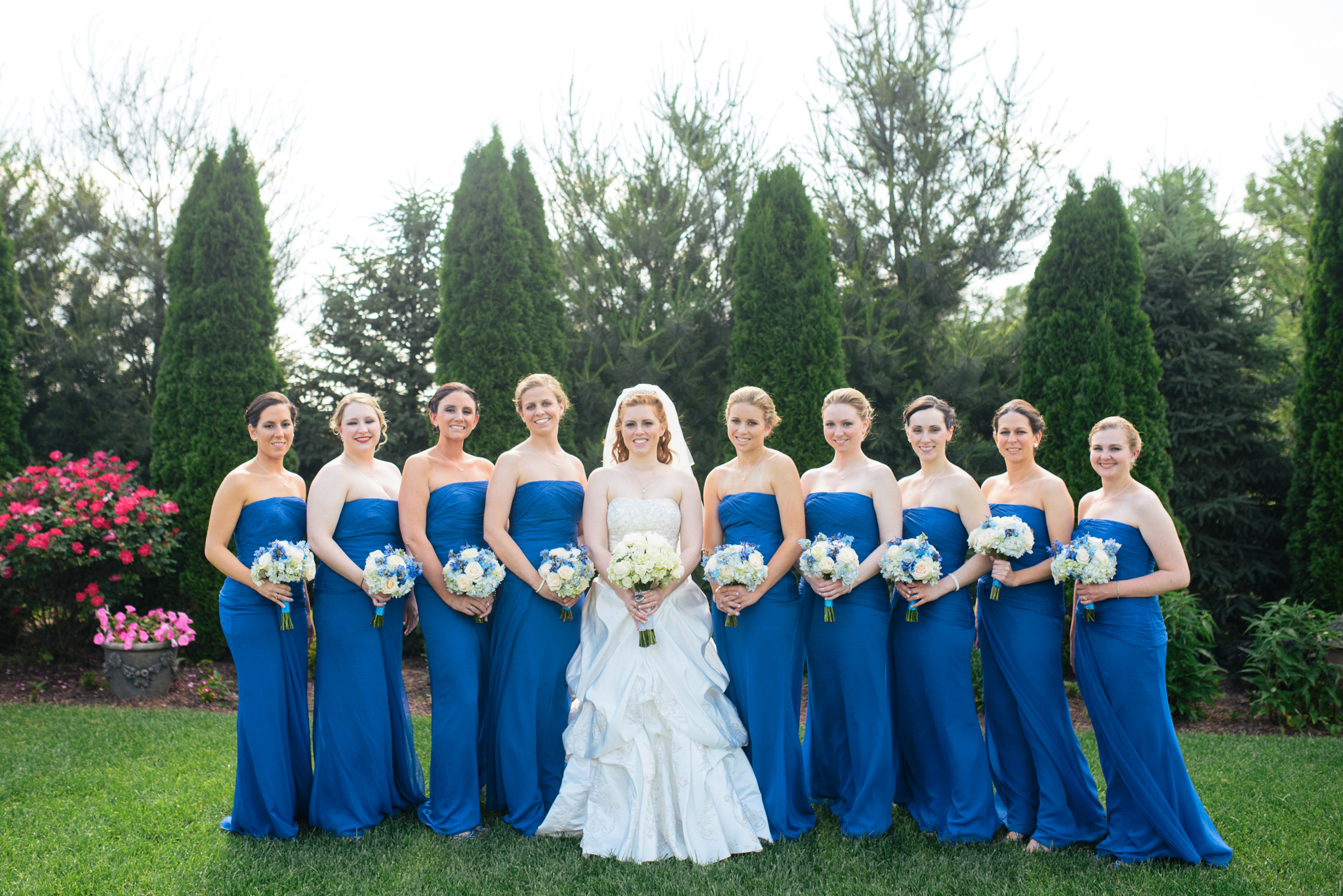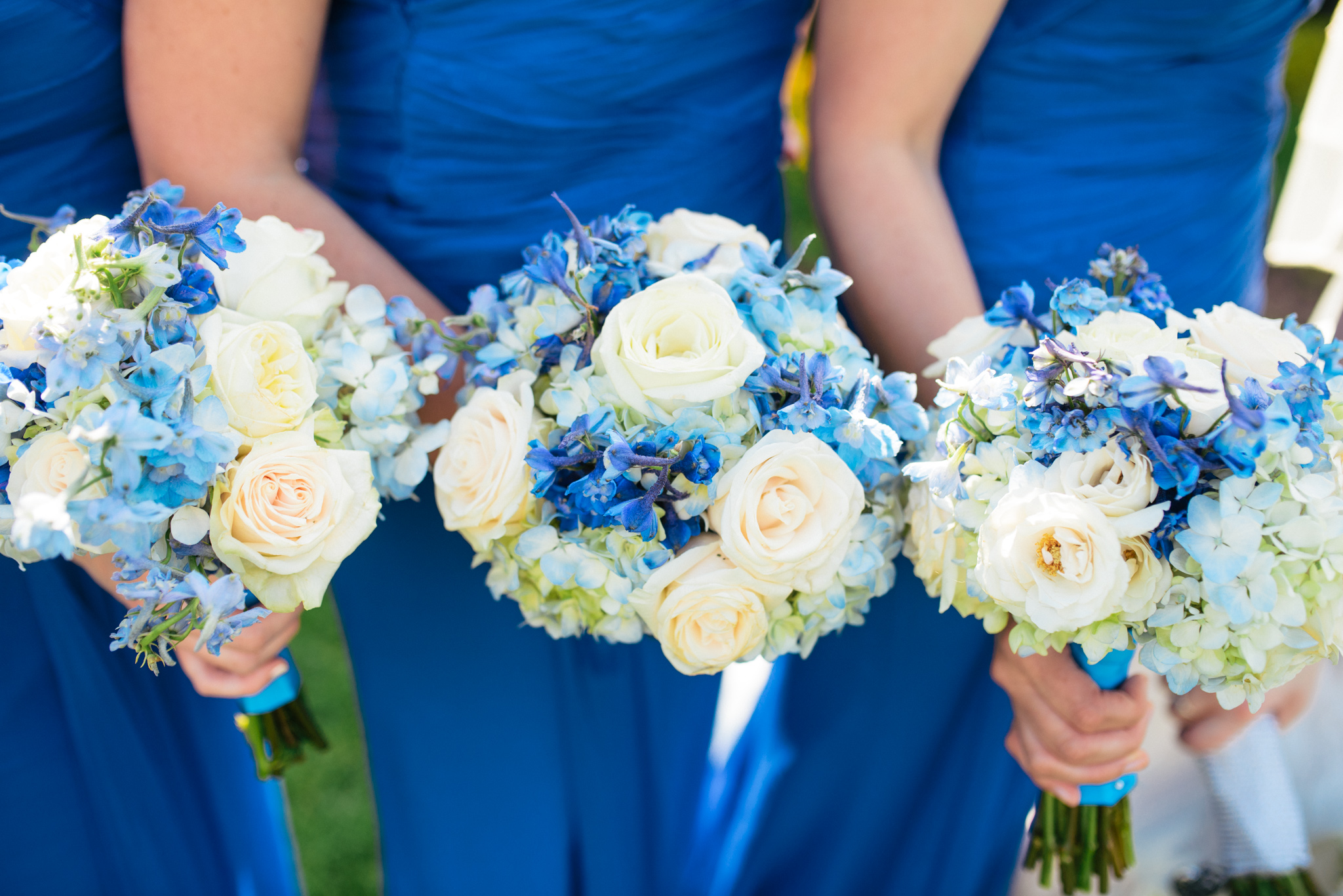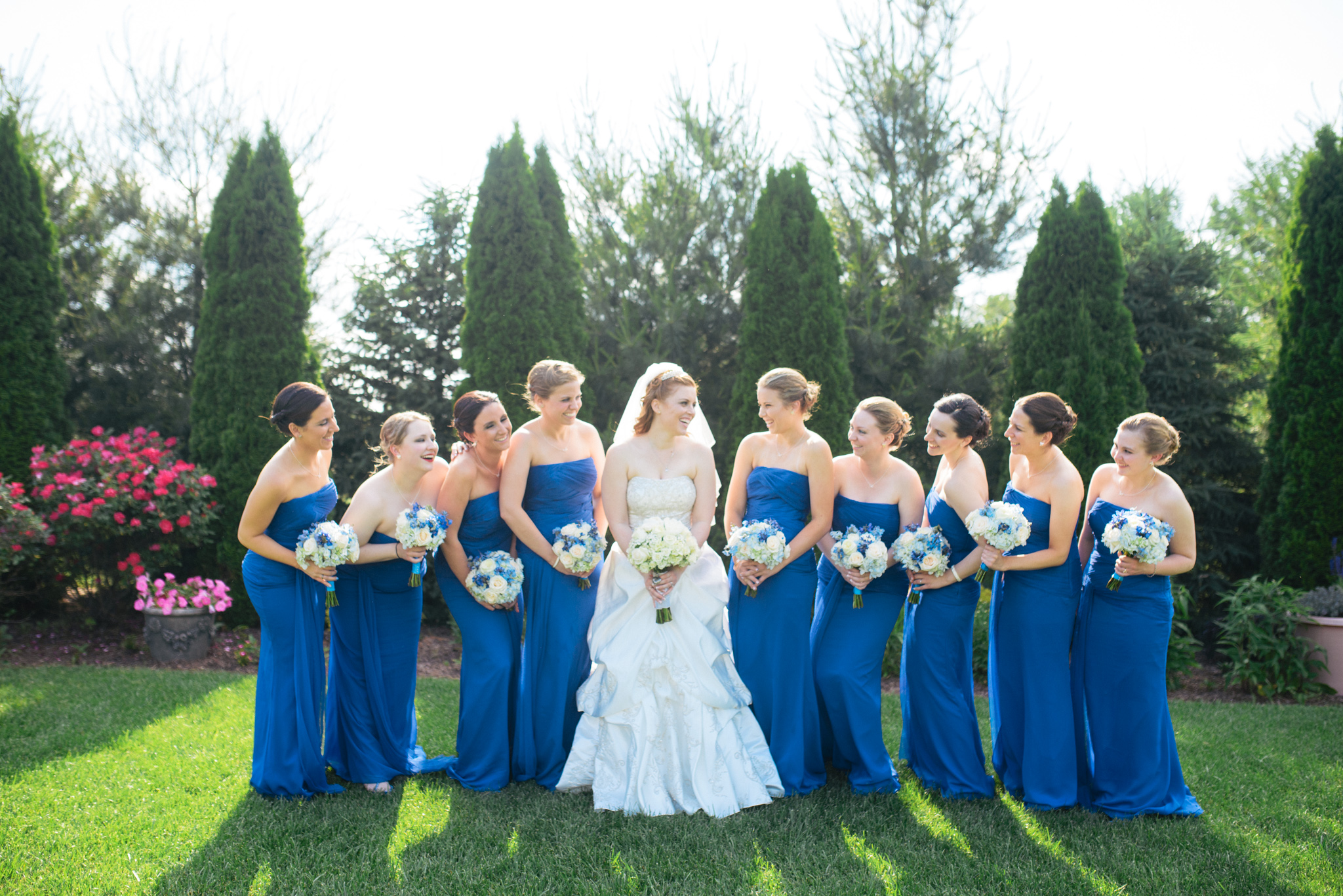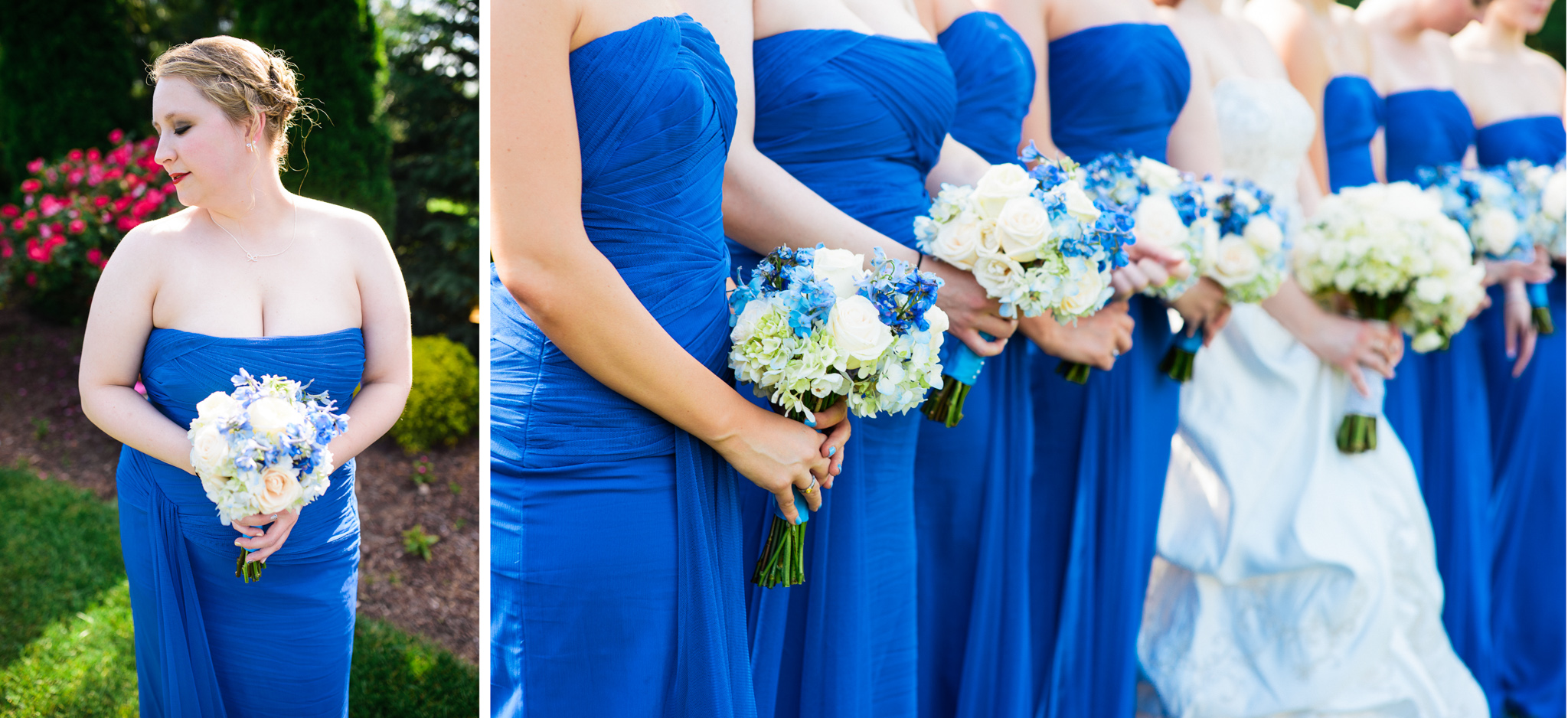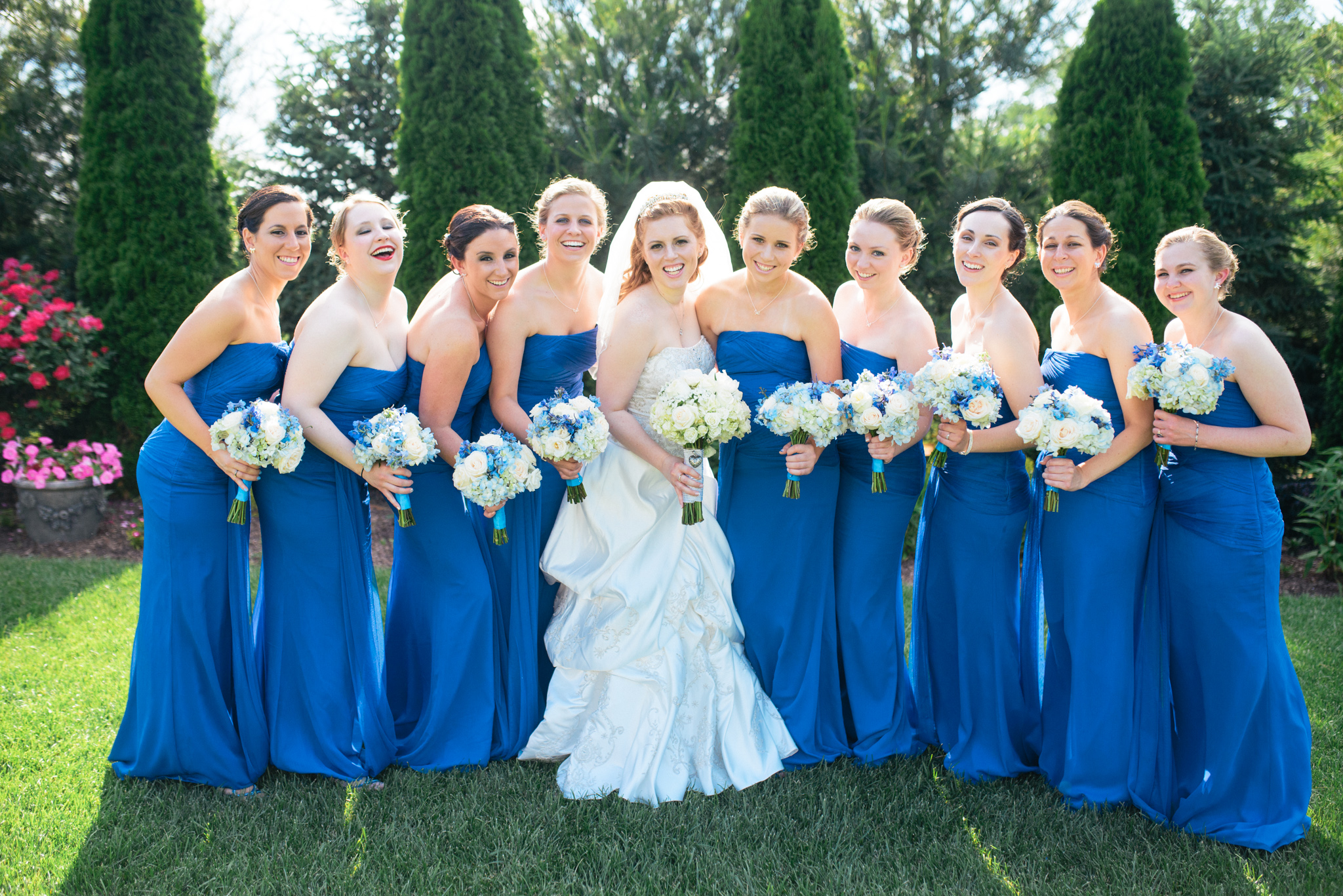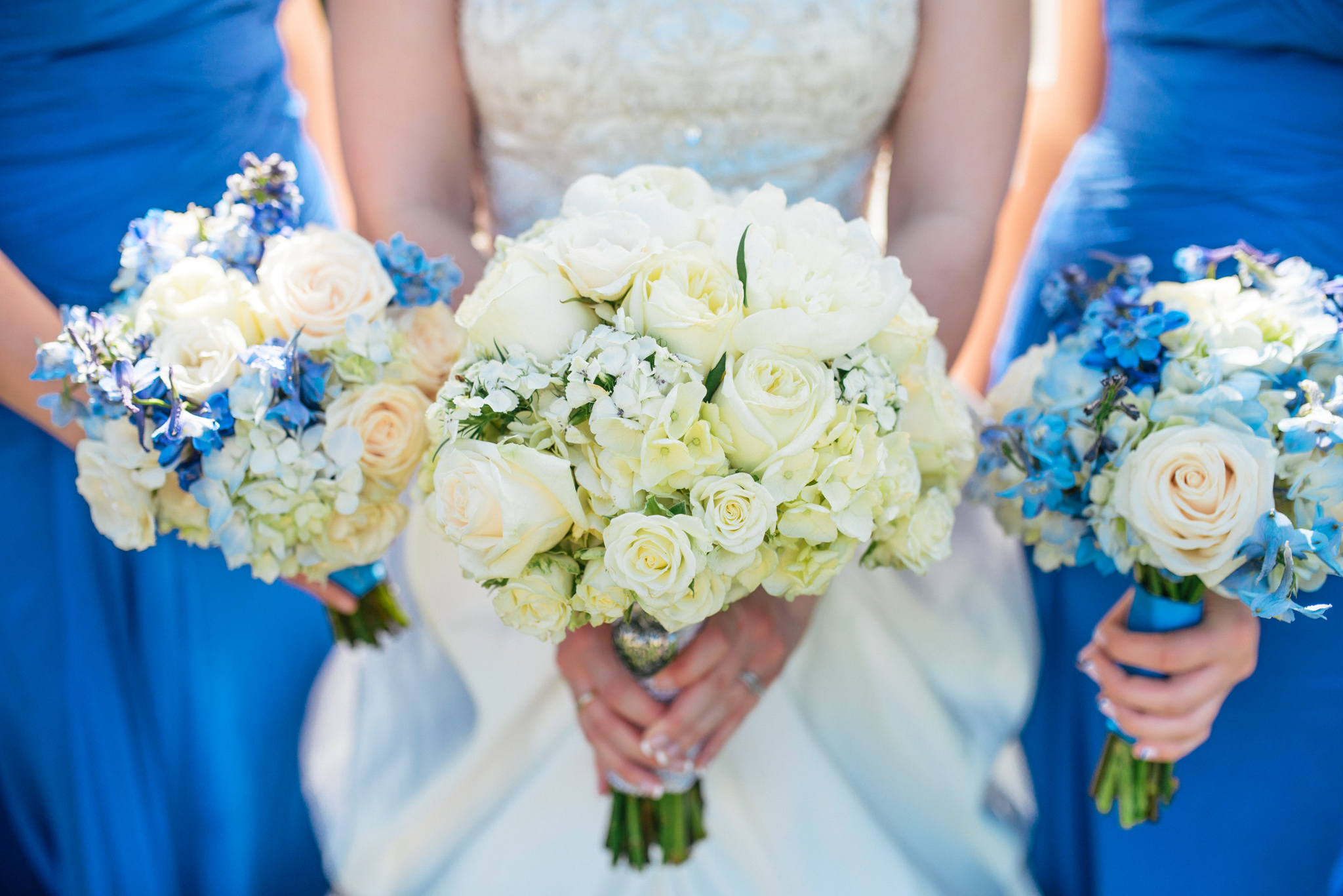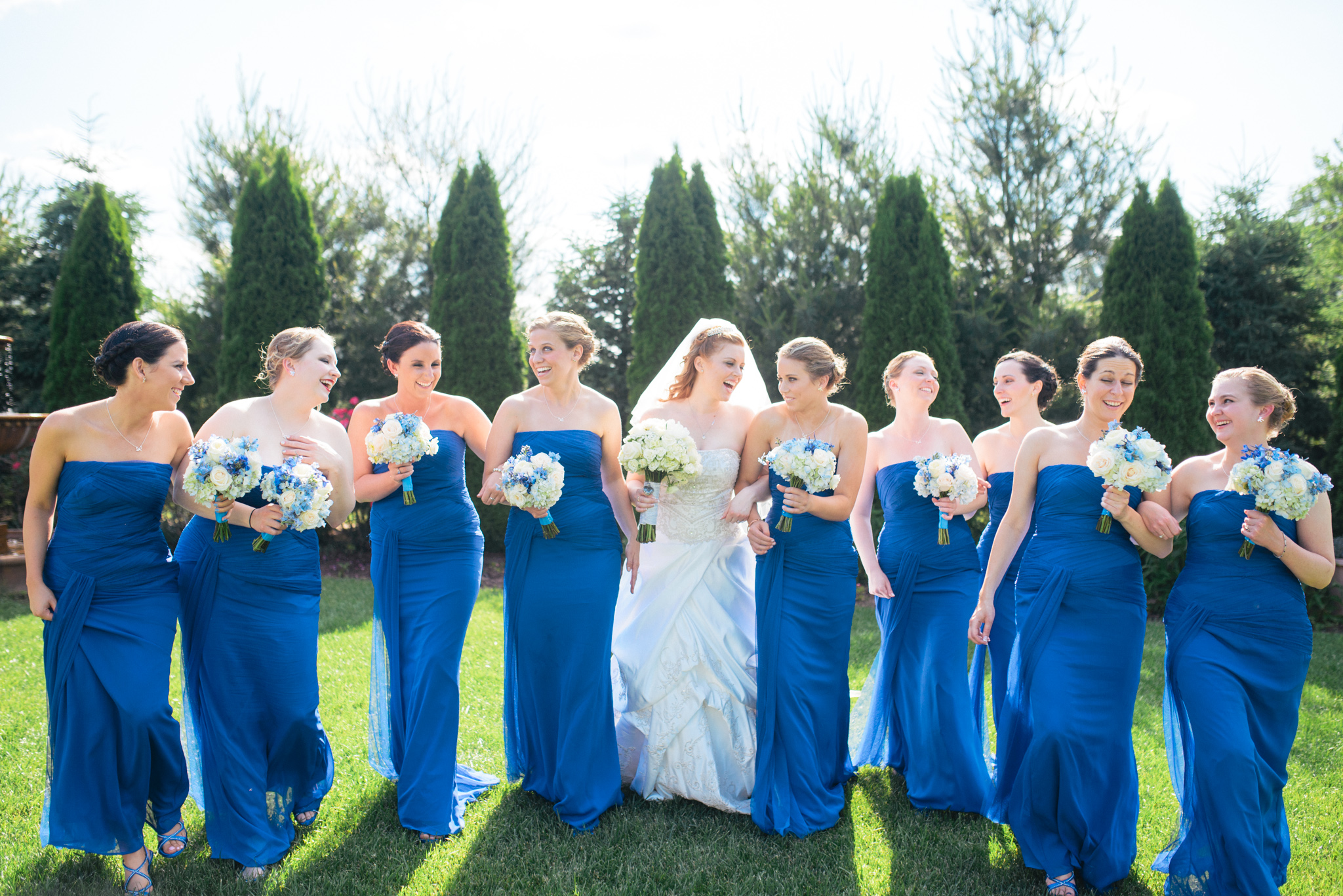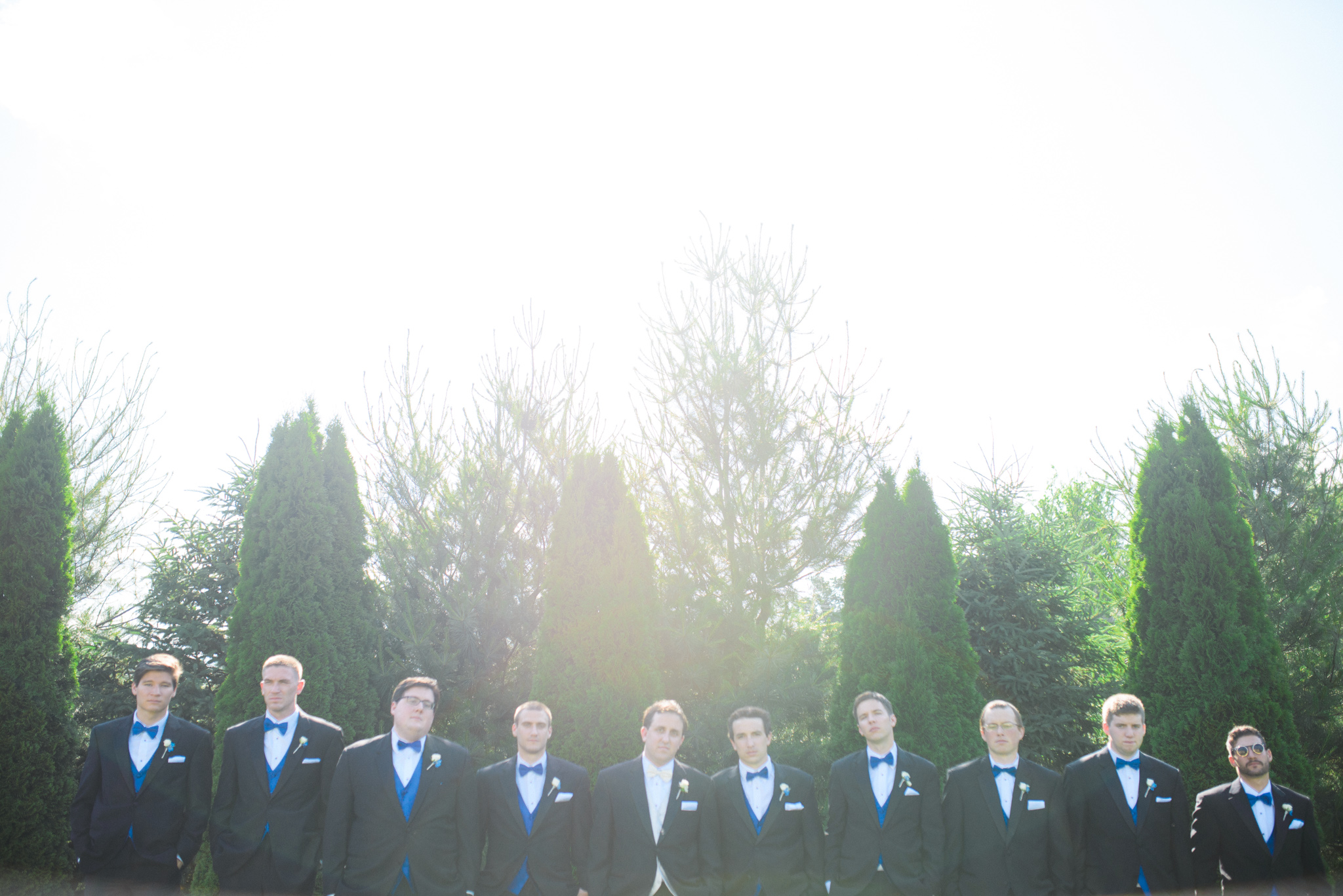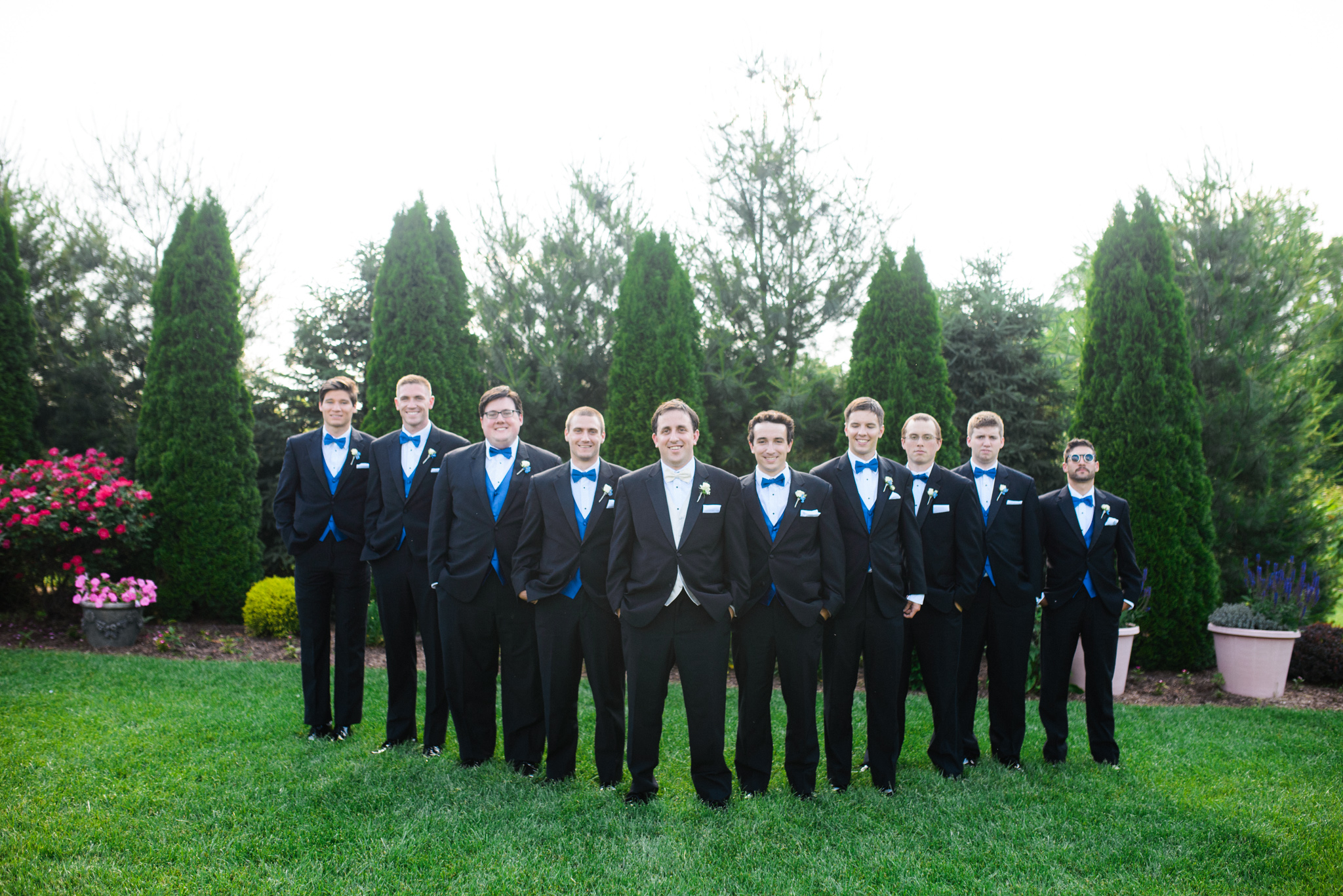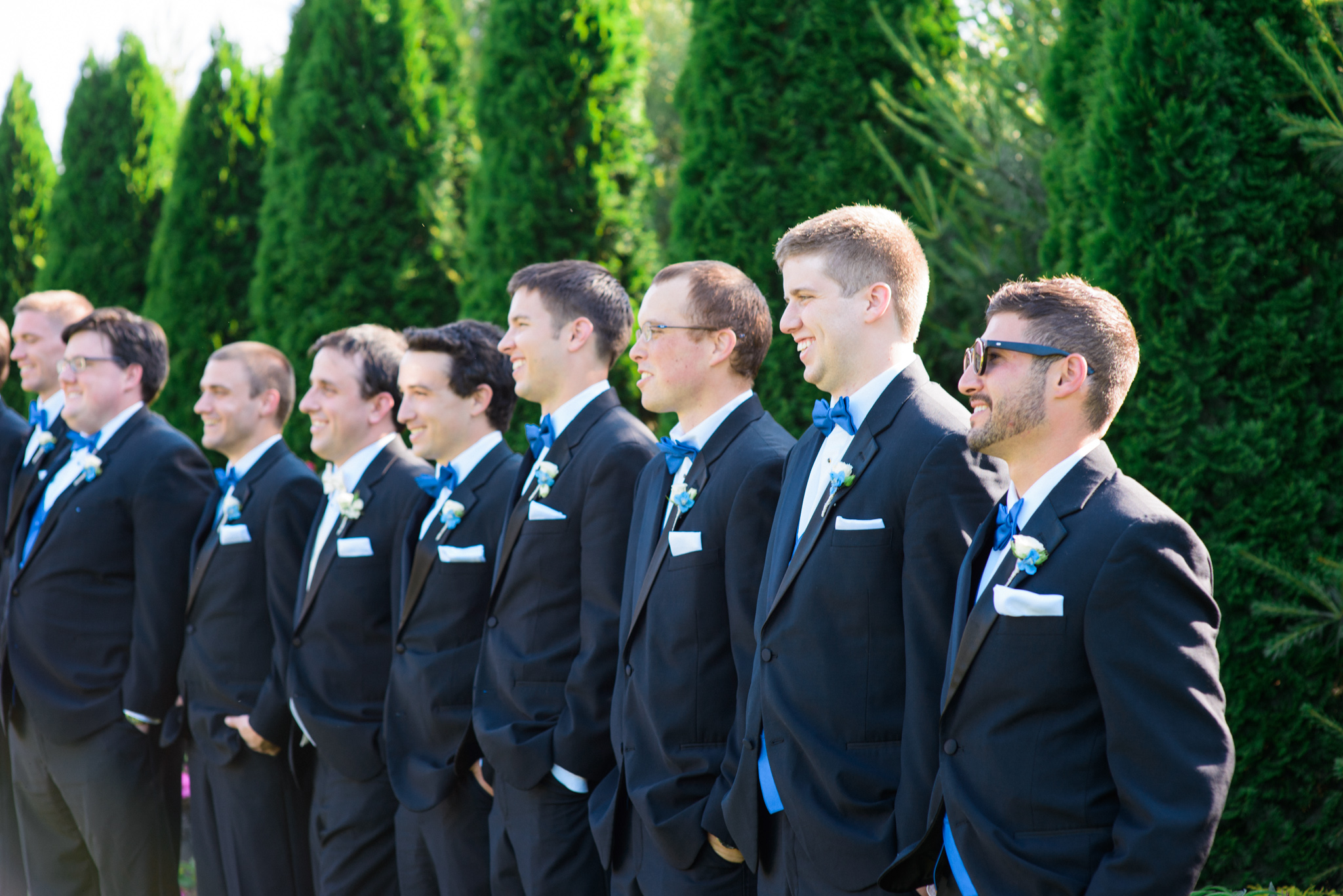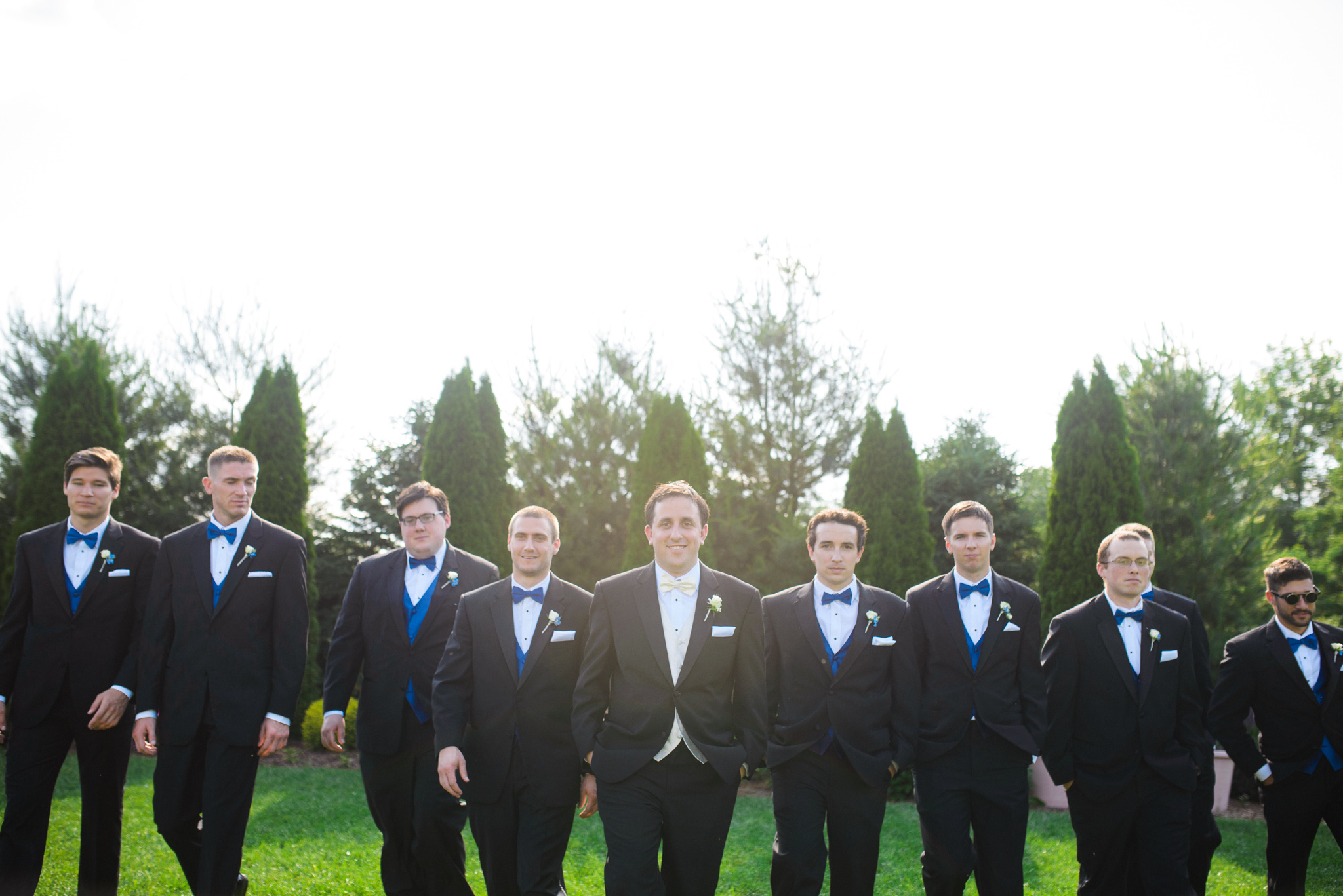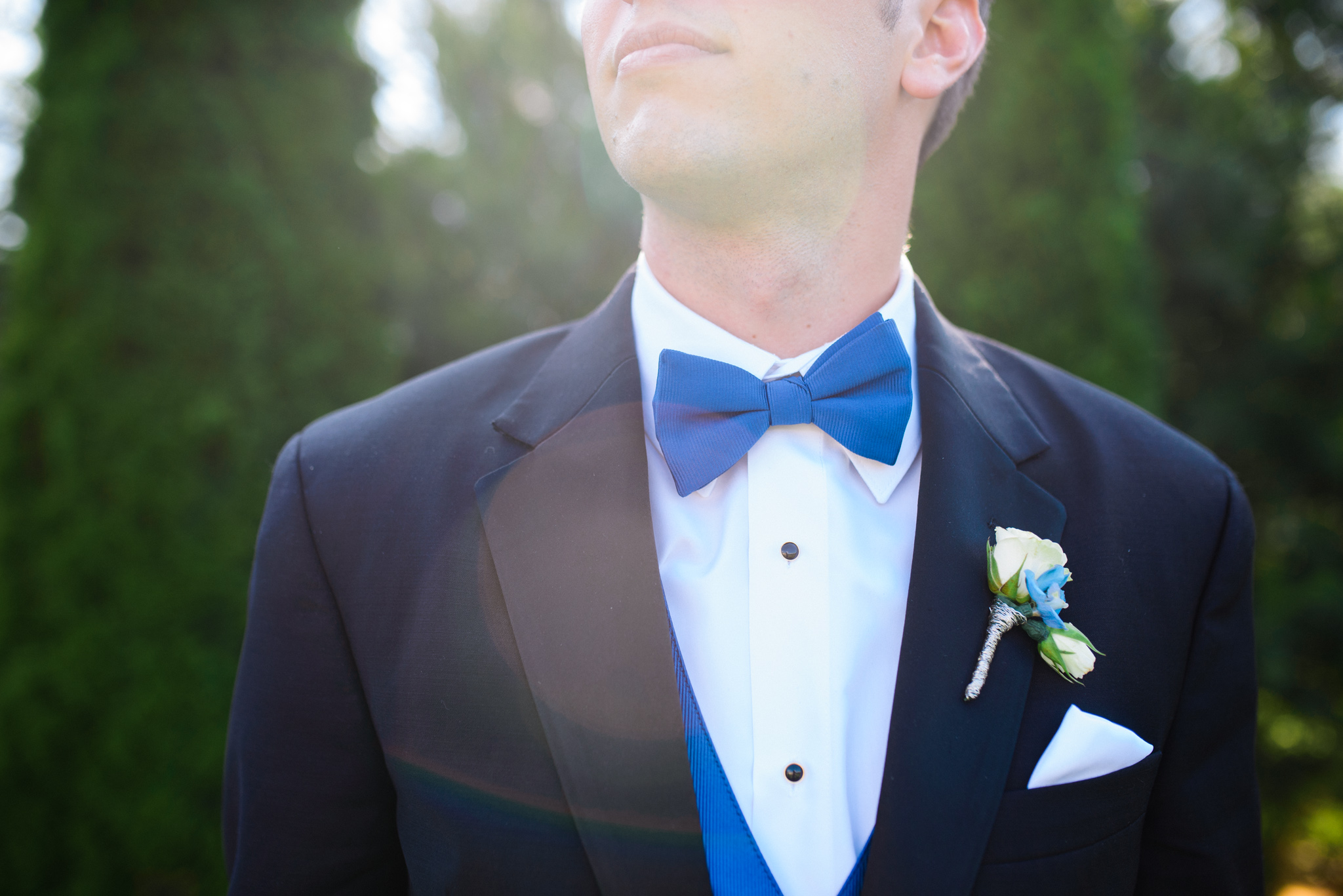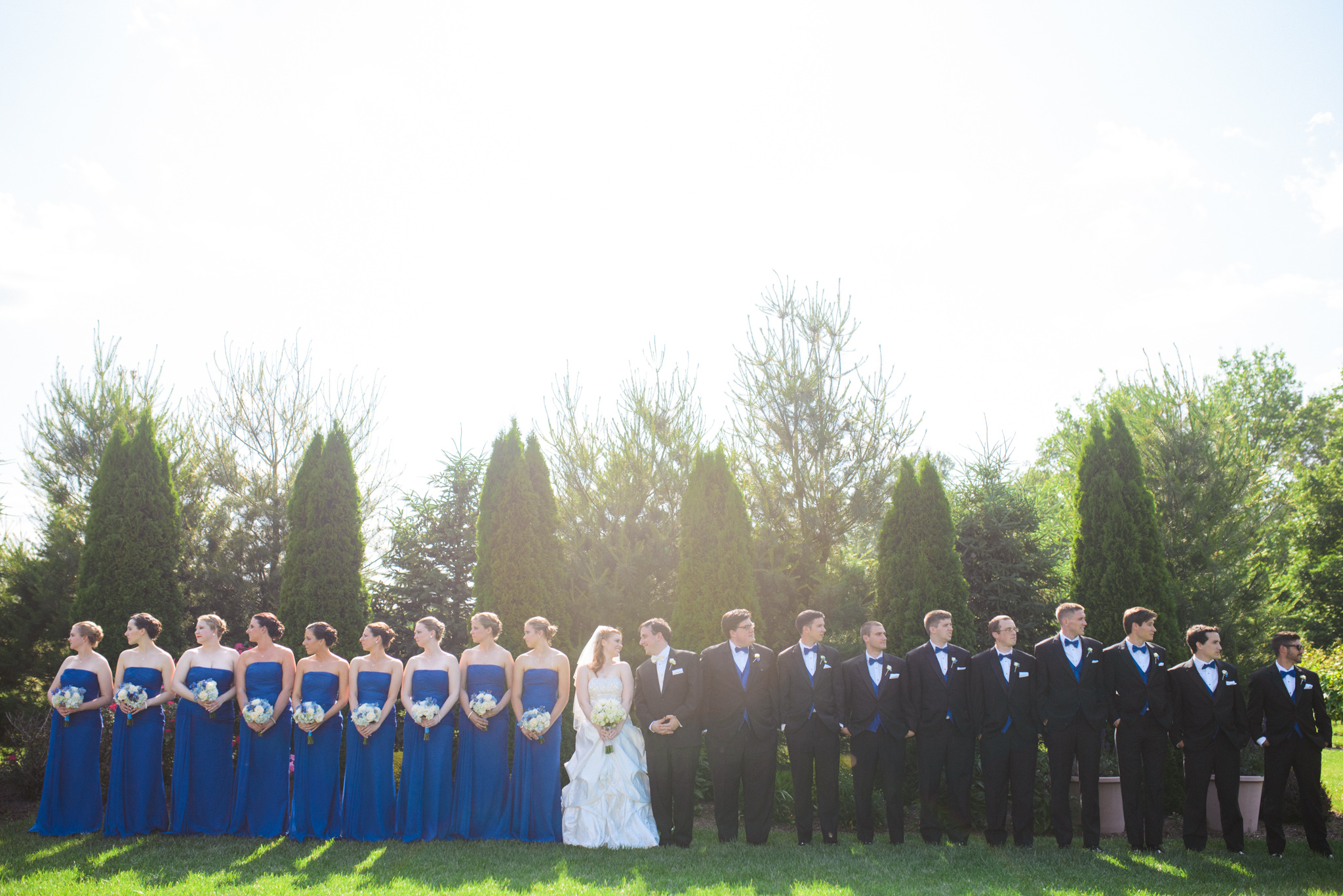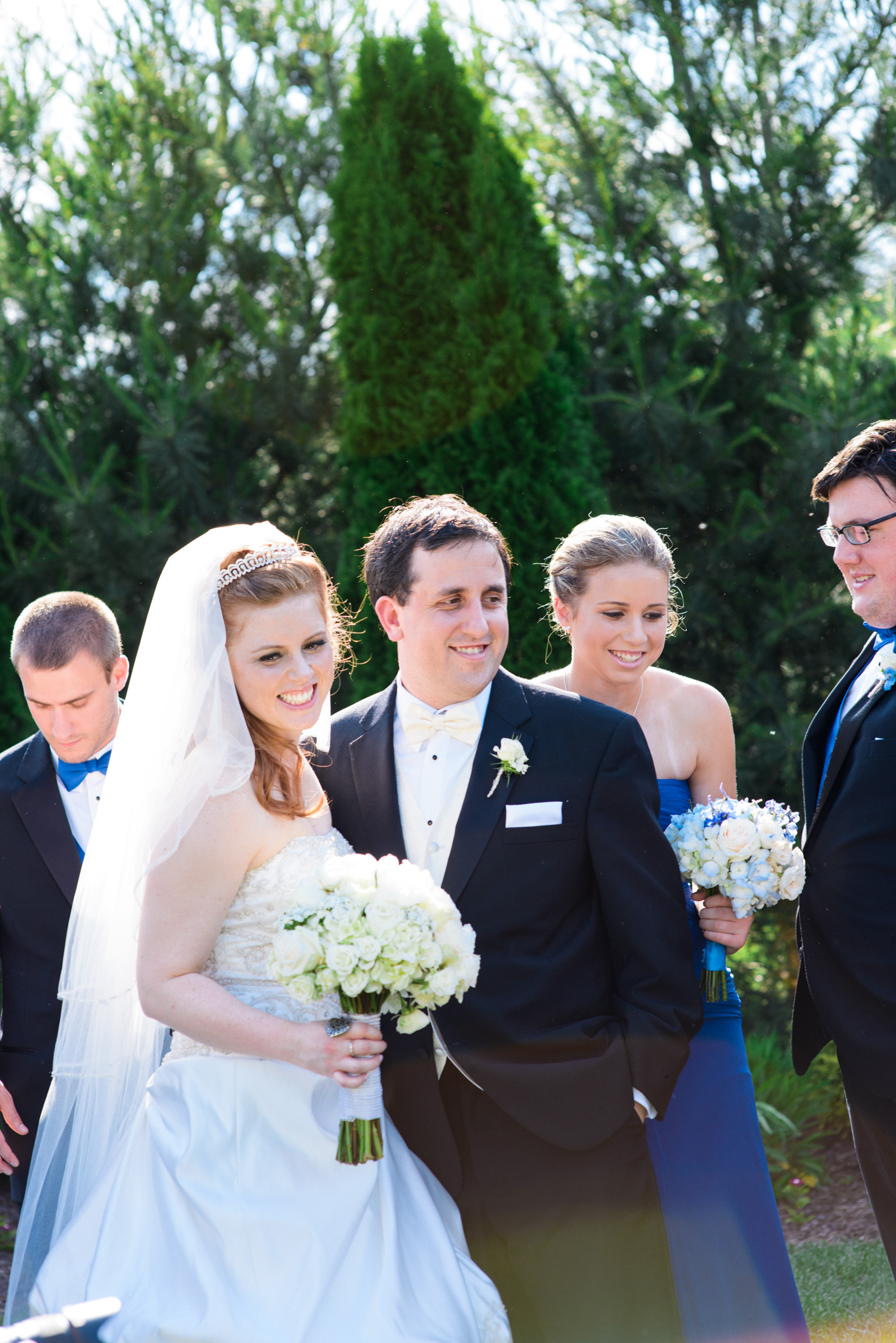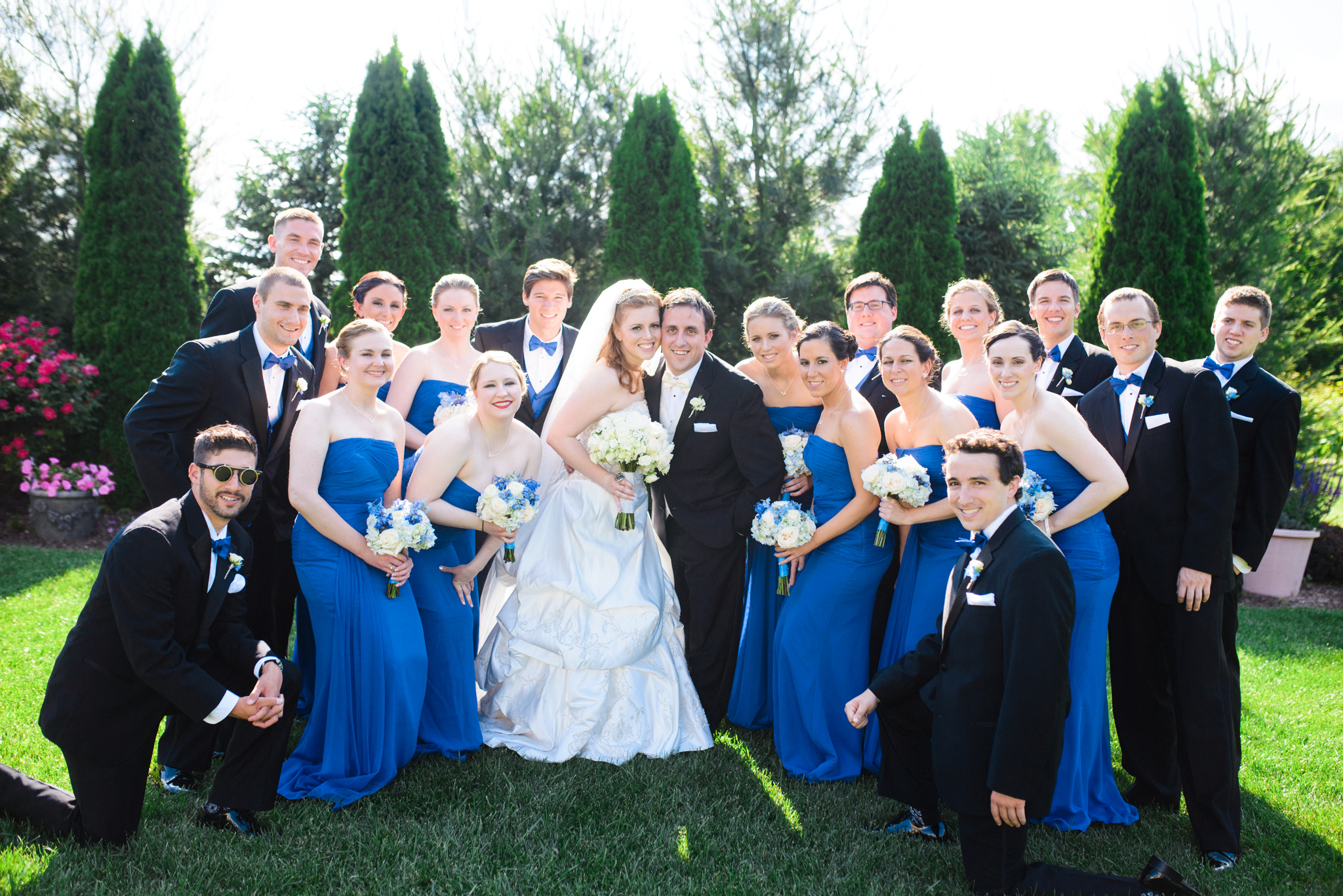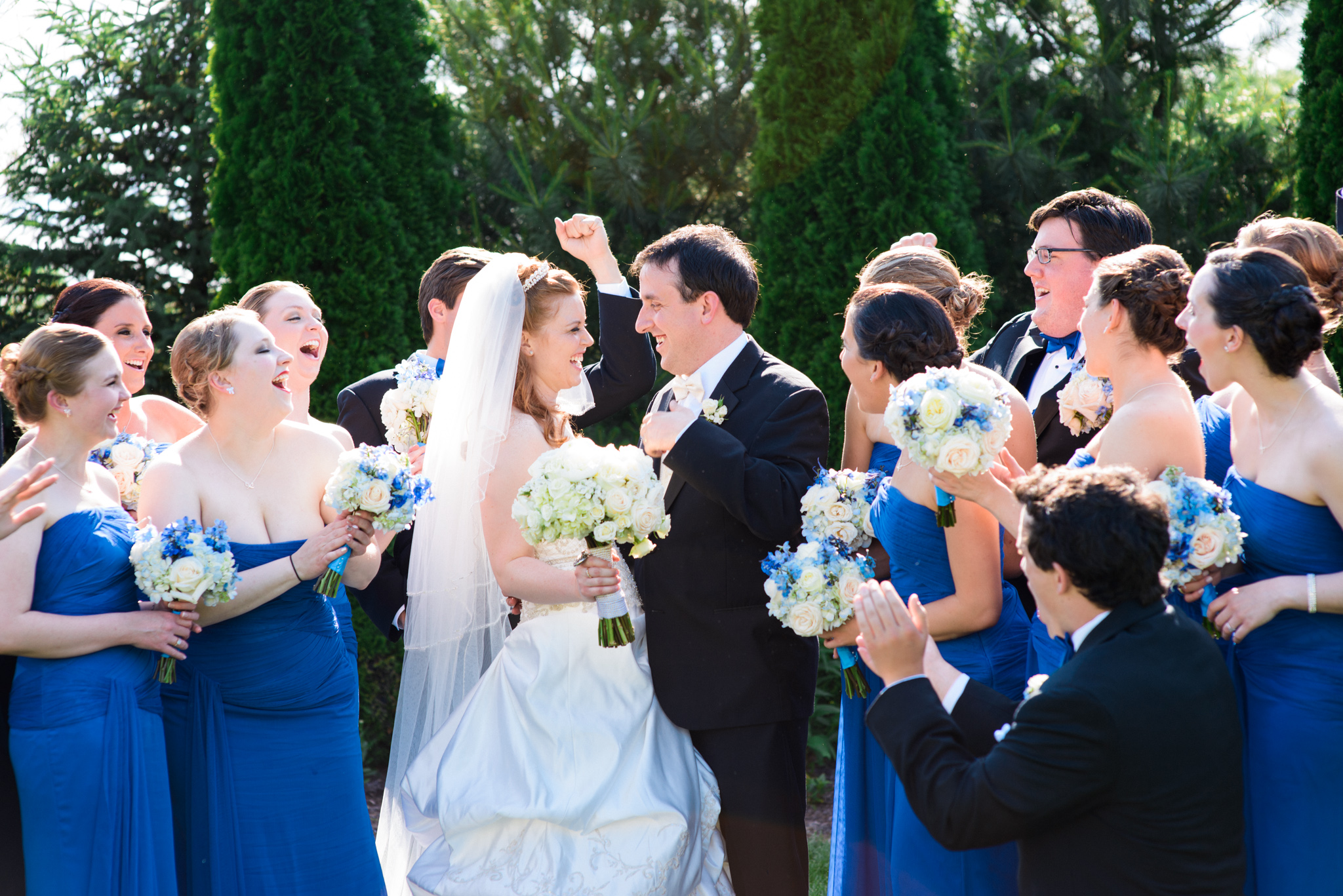 Time for just the Mr. & Mrs.!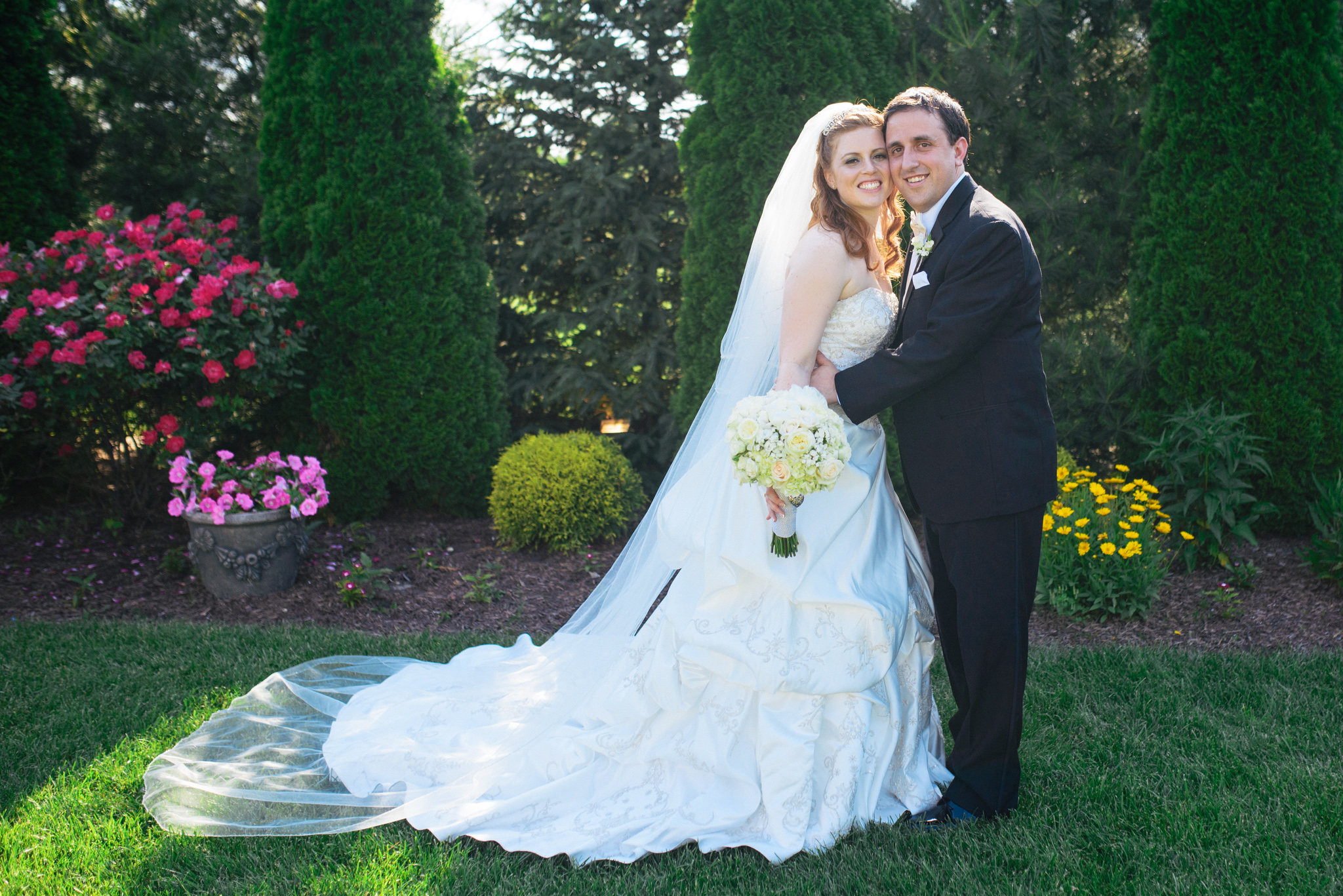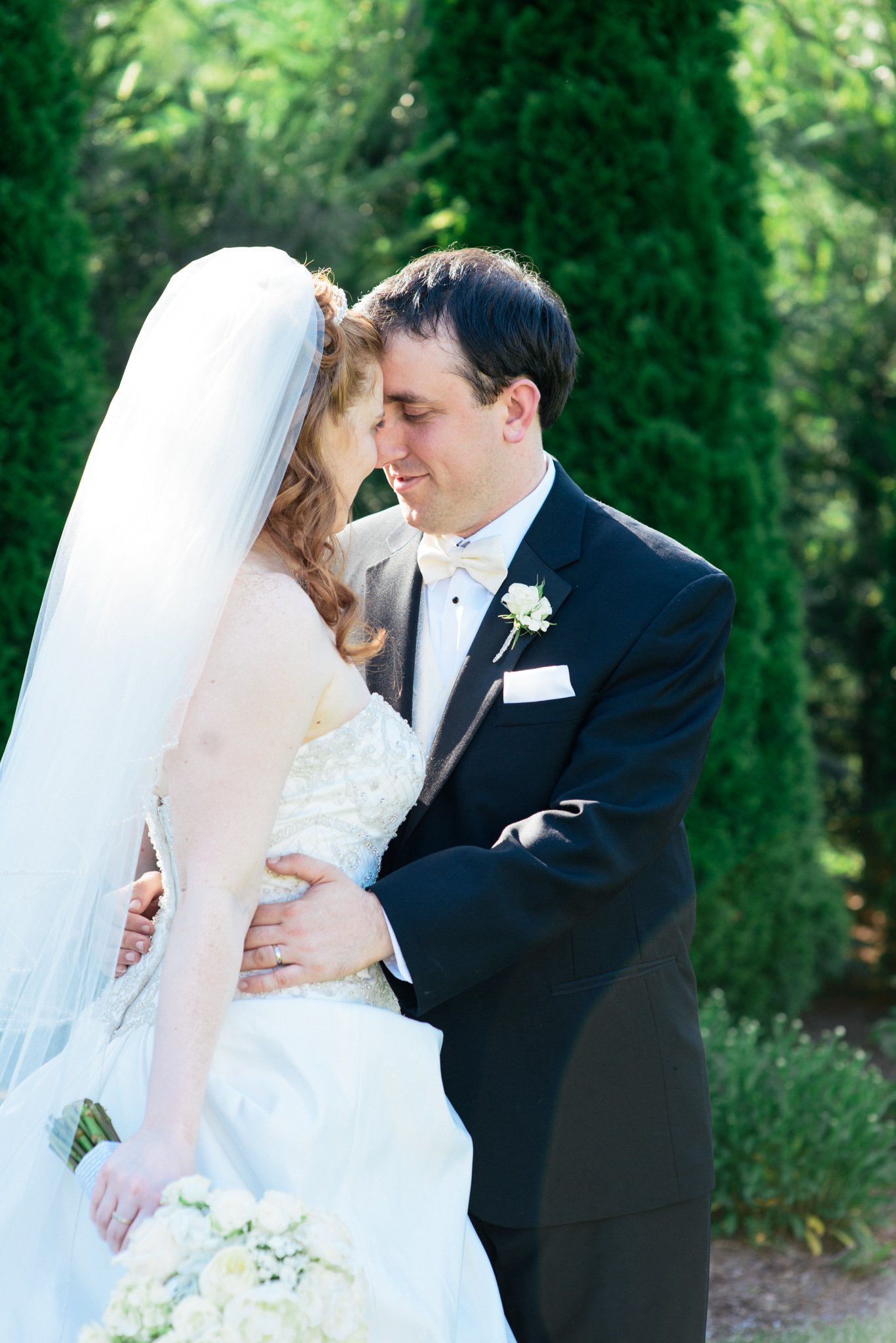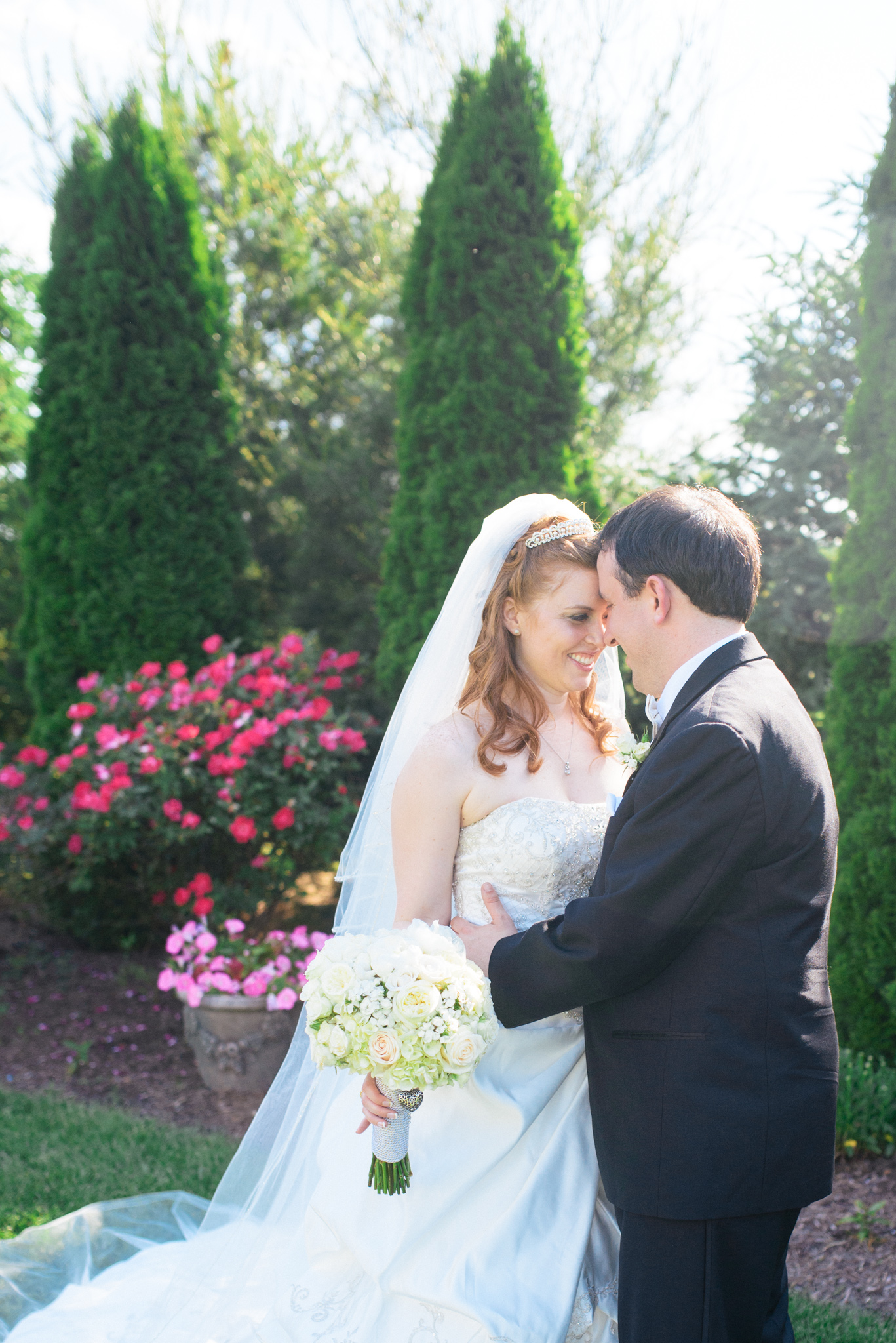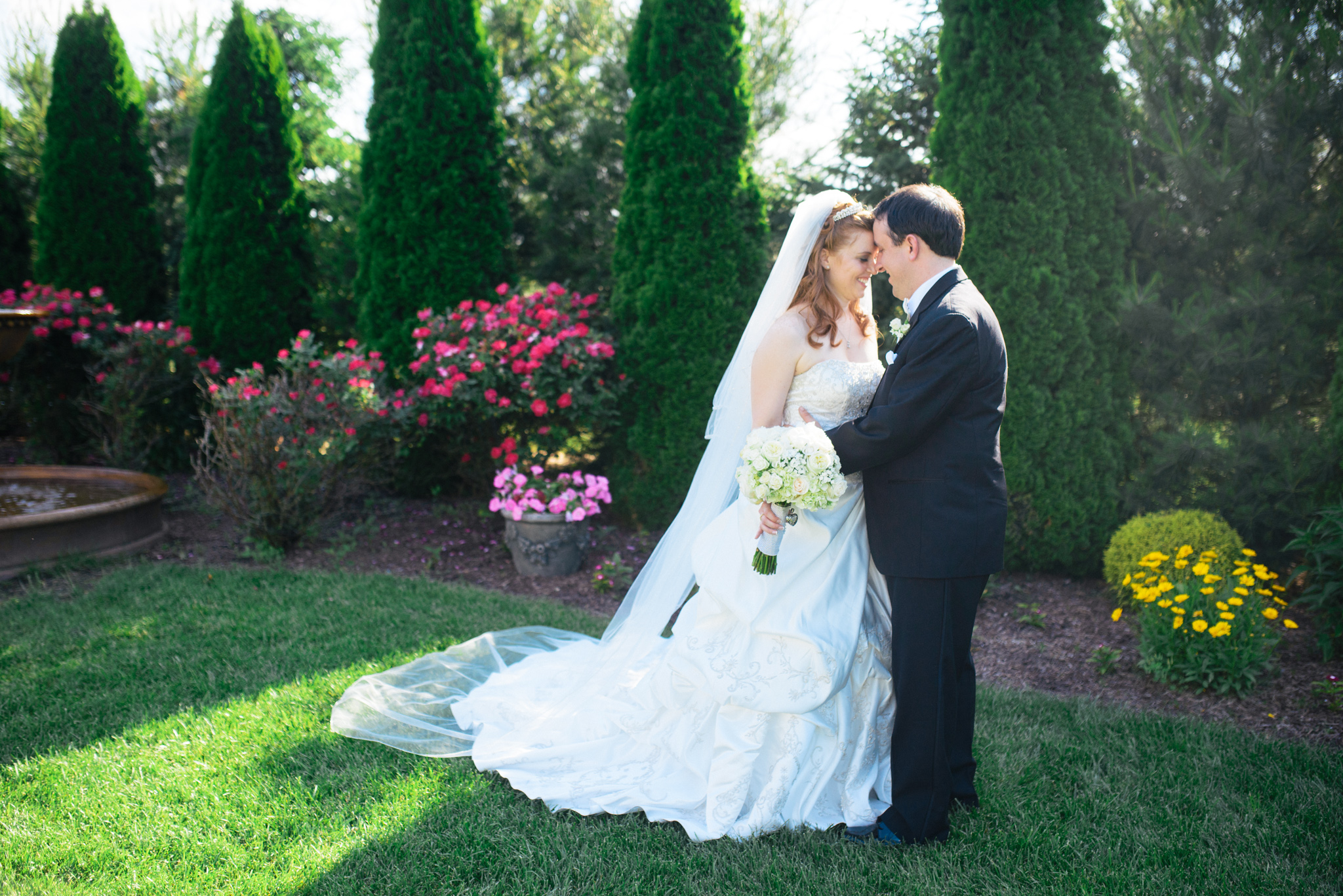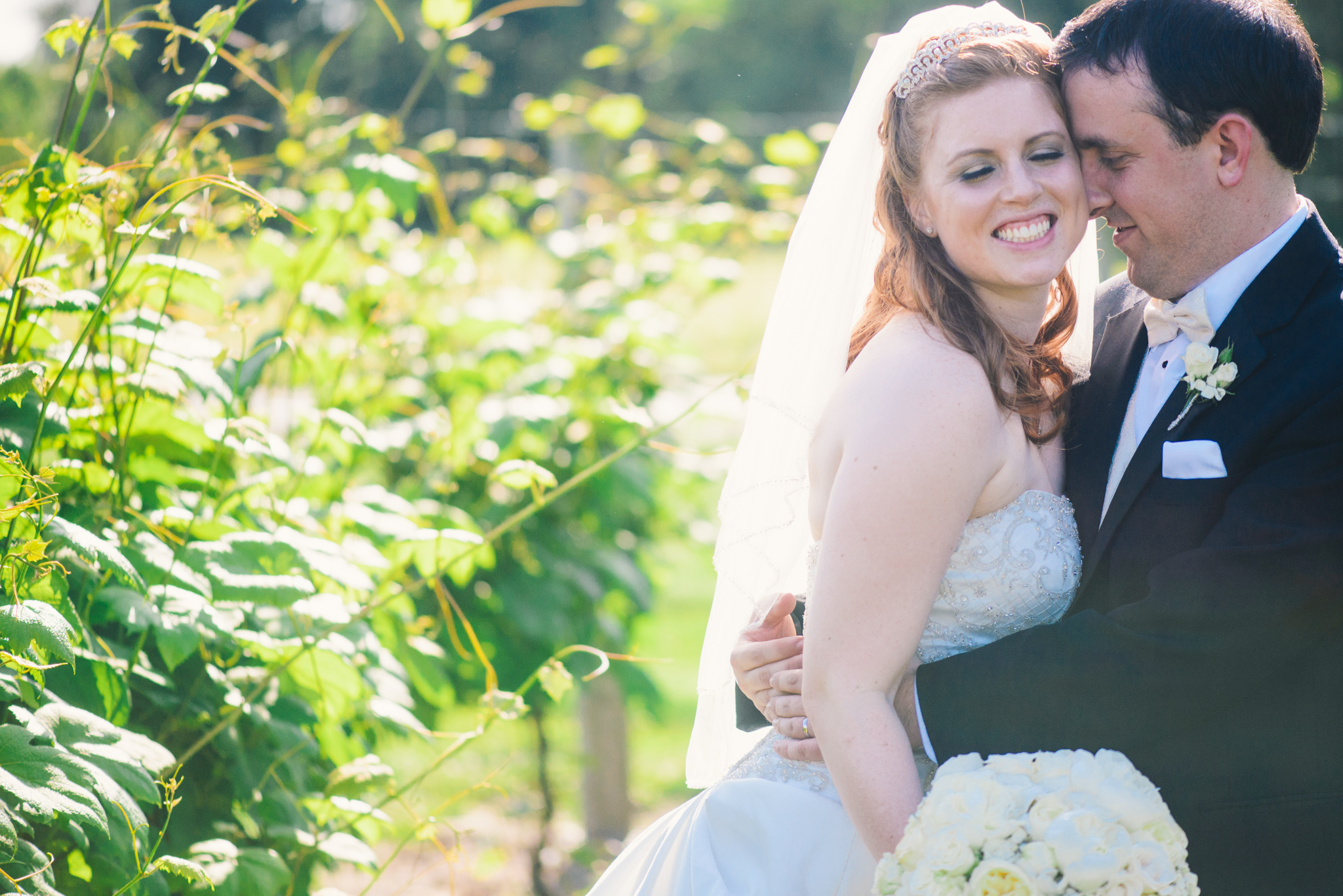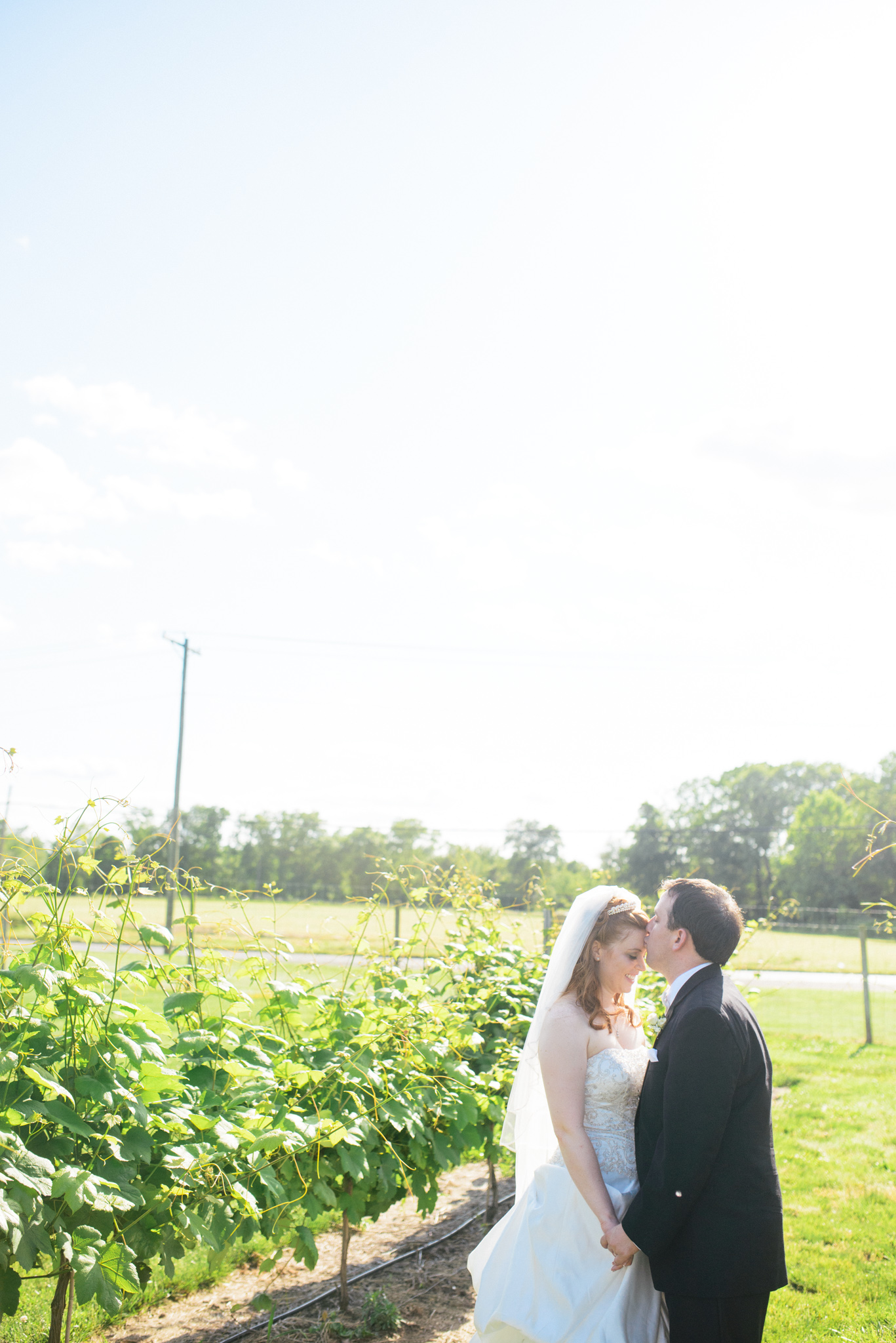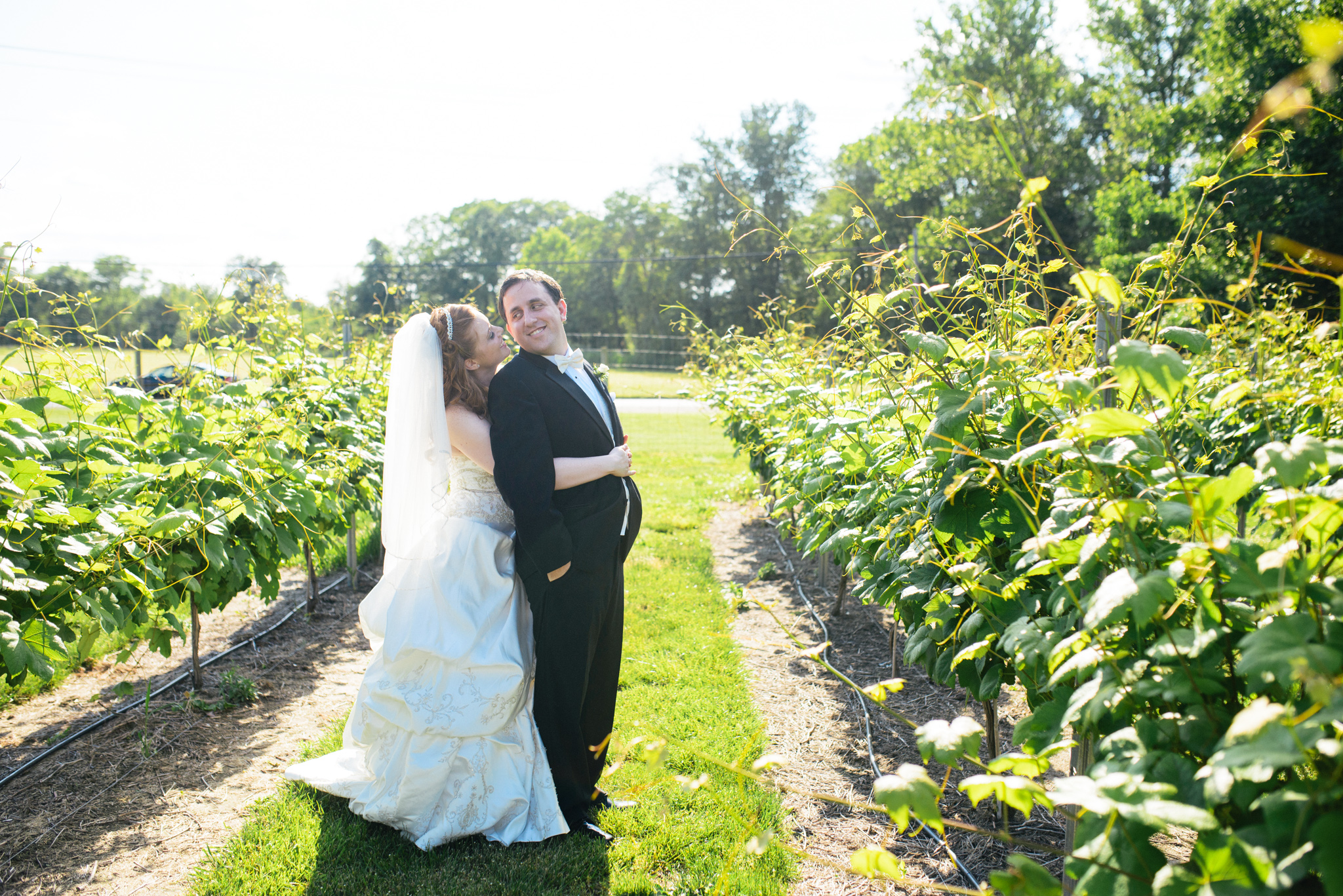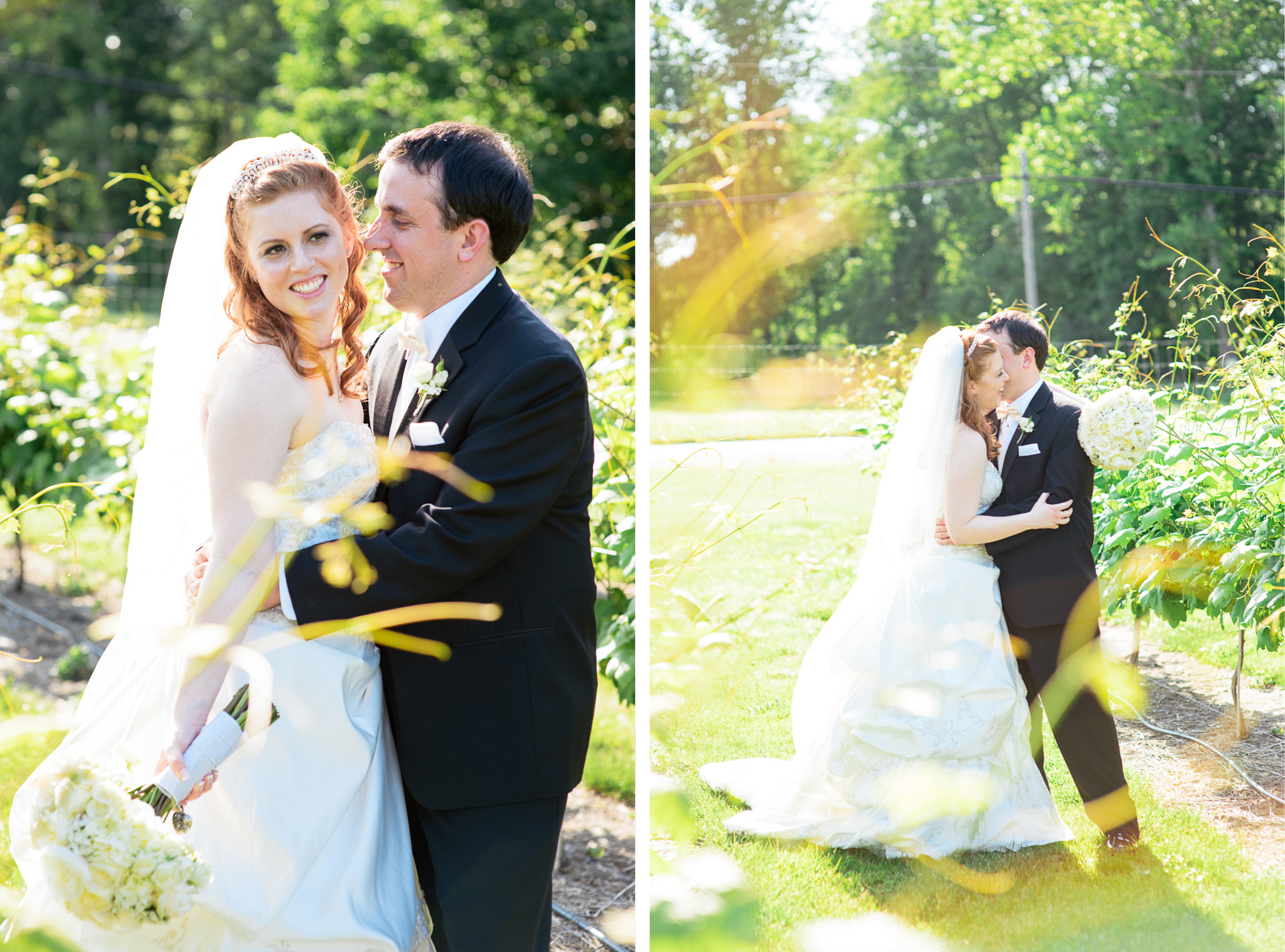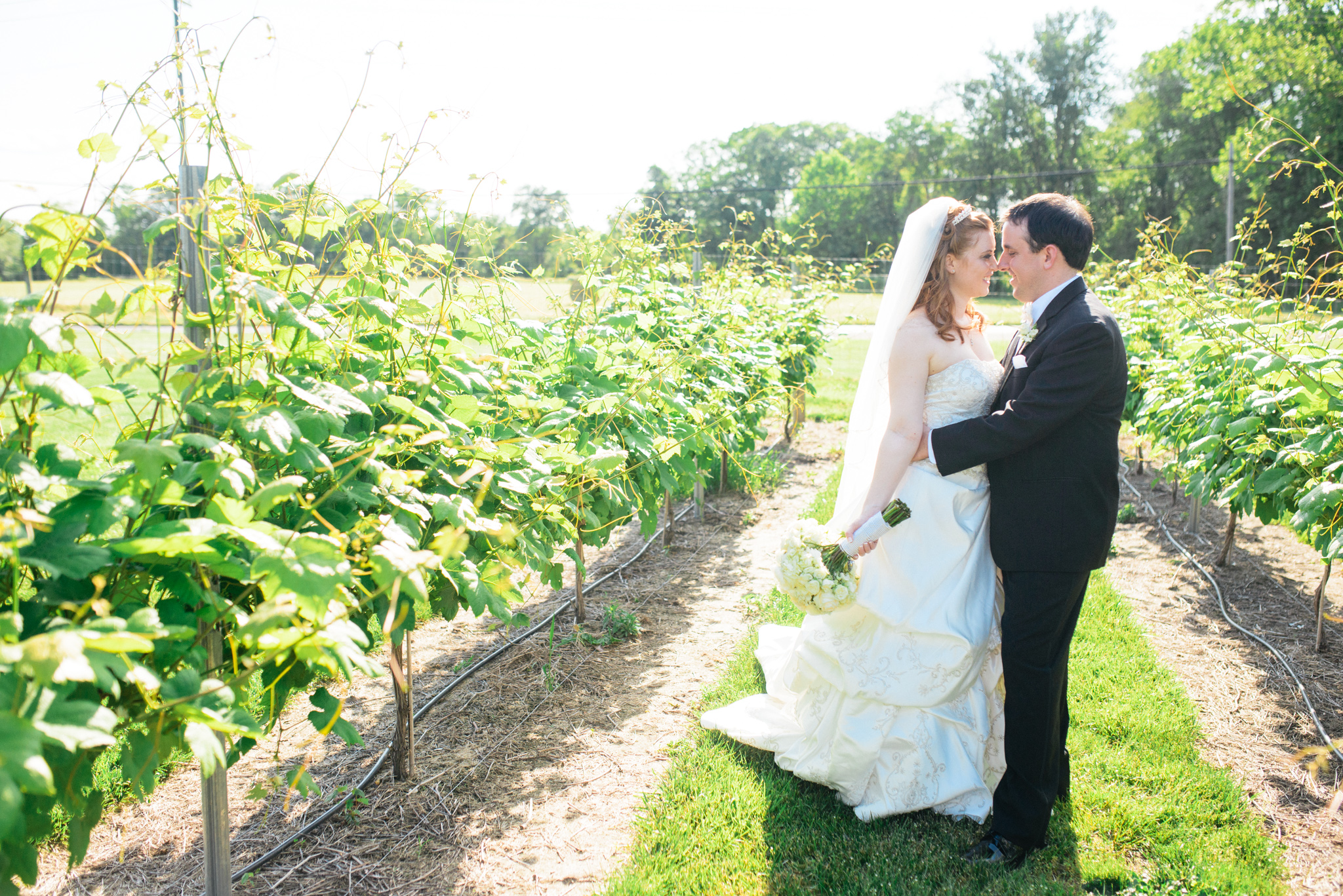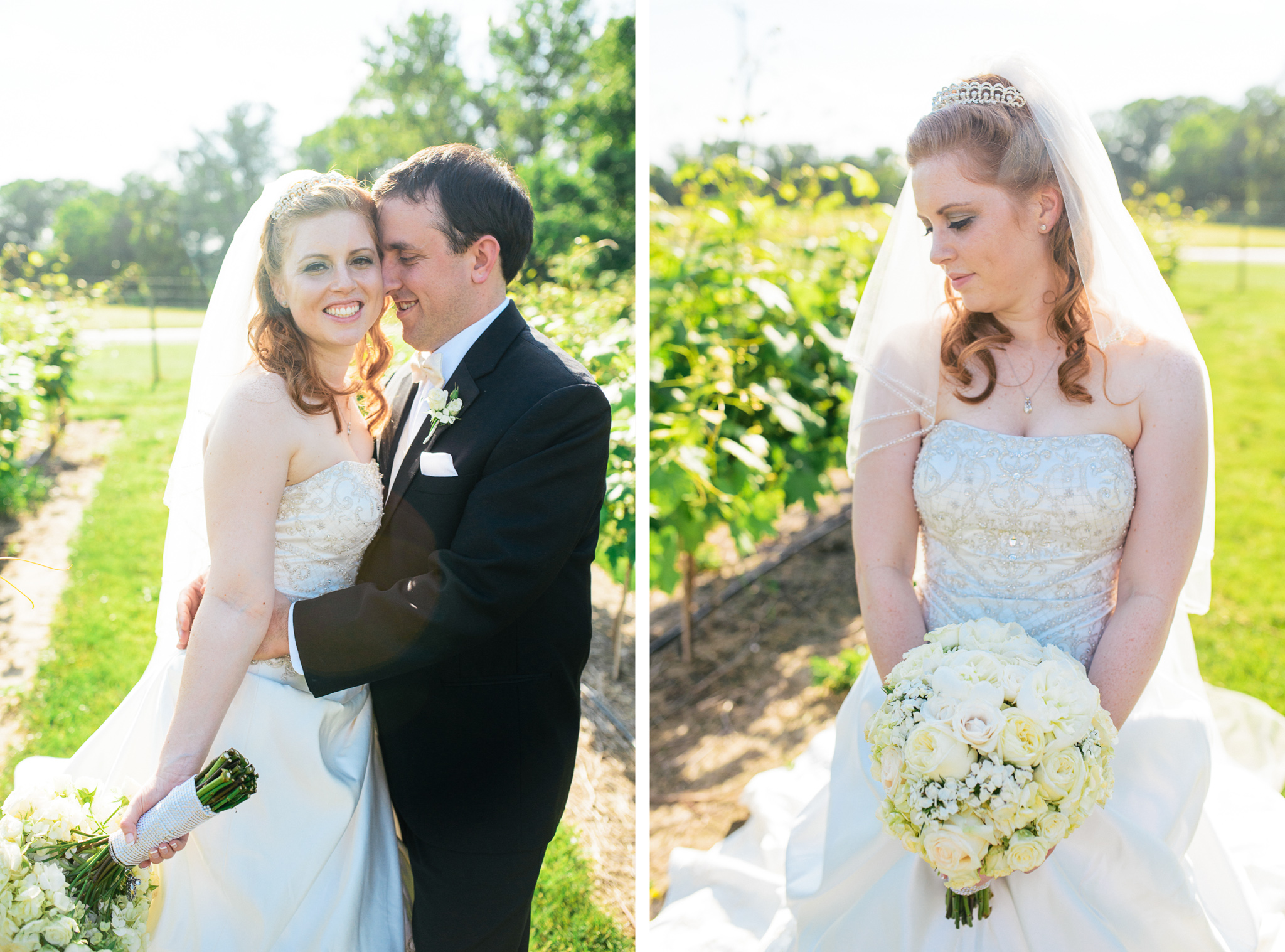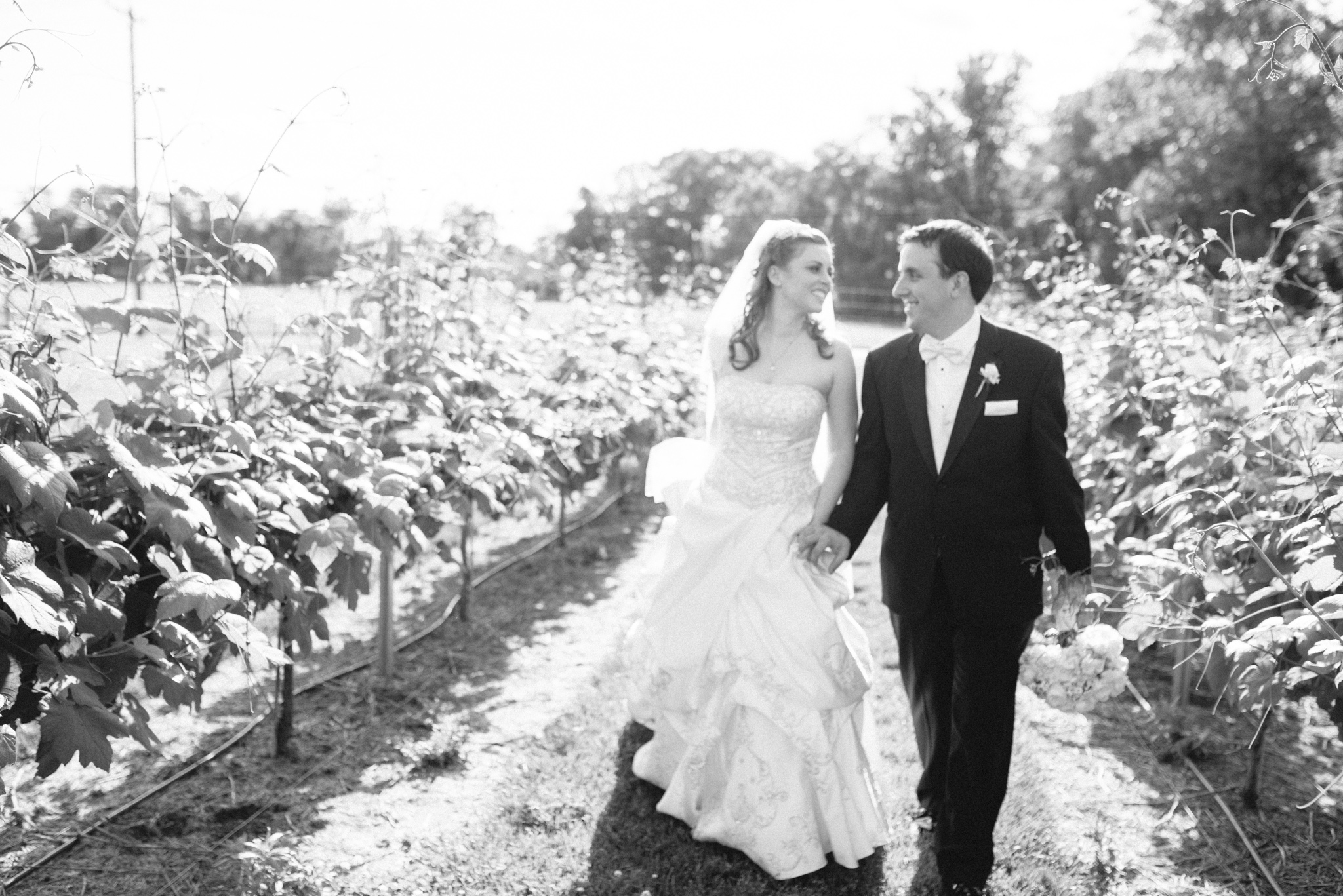 Inside to Valenzano Winery we go! You may notice Mark + Shannon's affection for baseball… ;)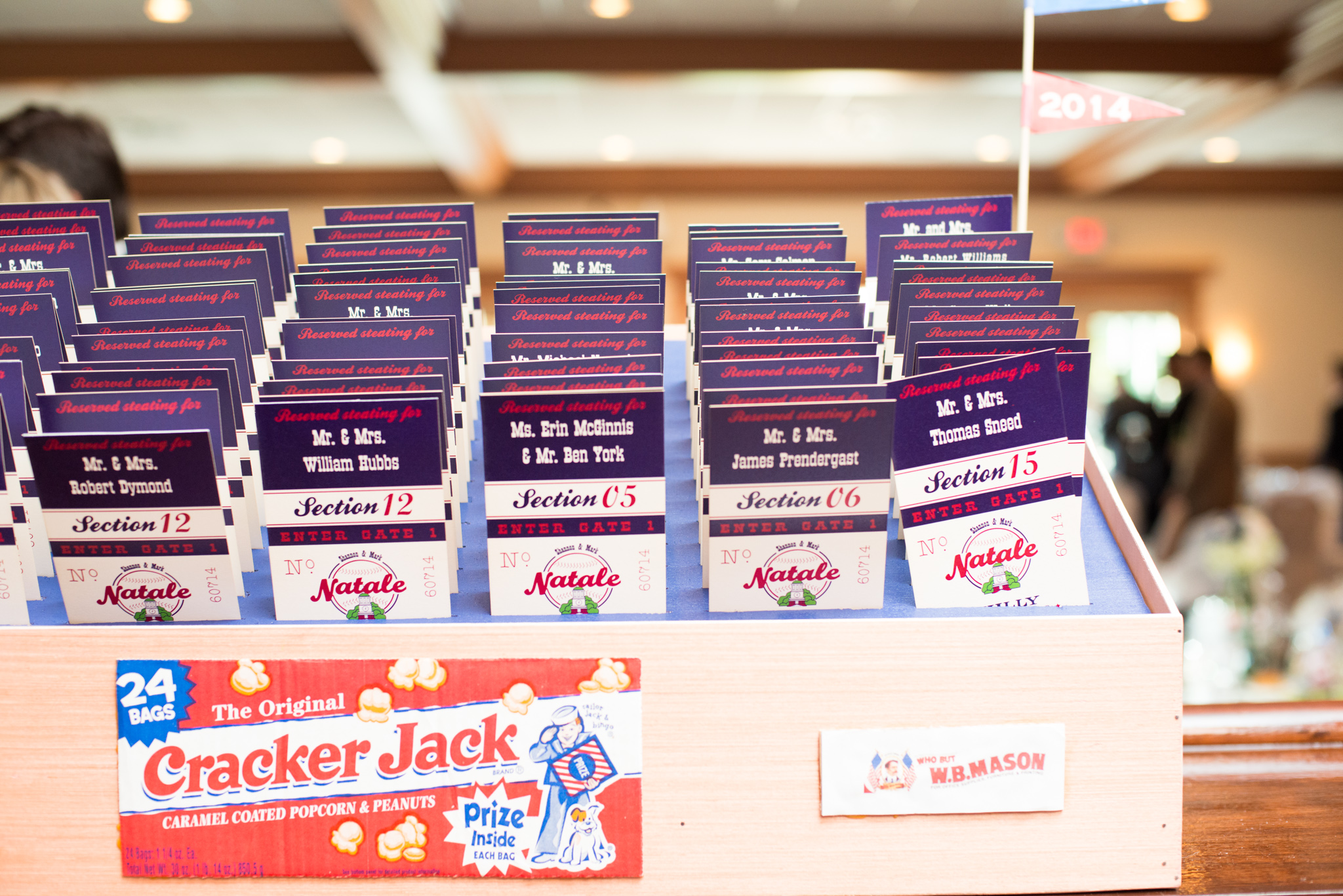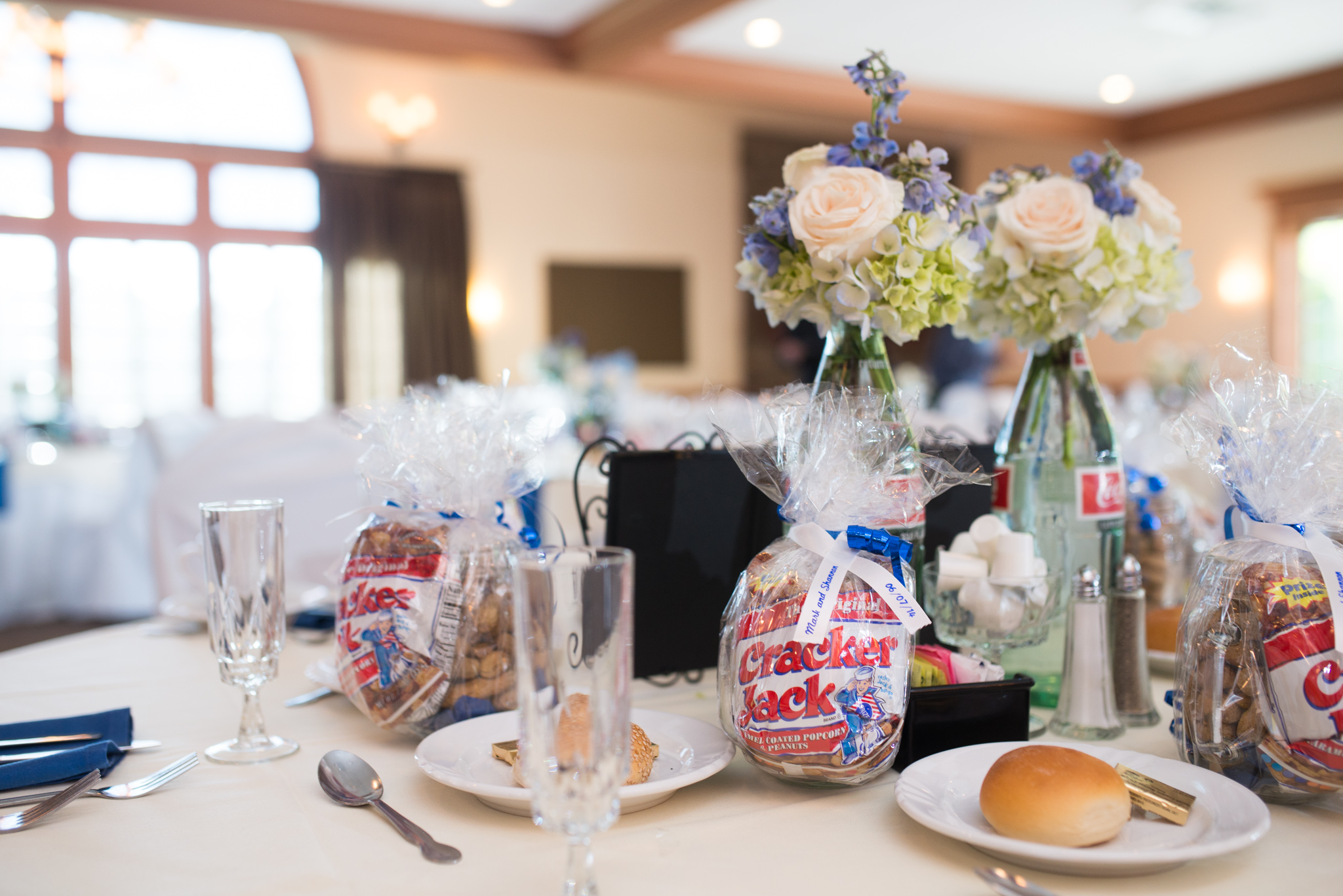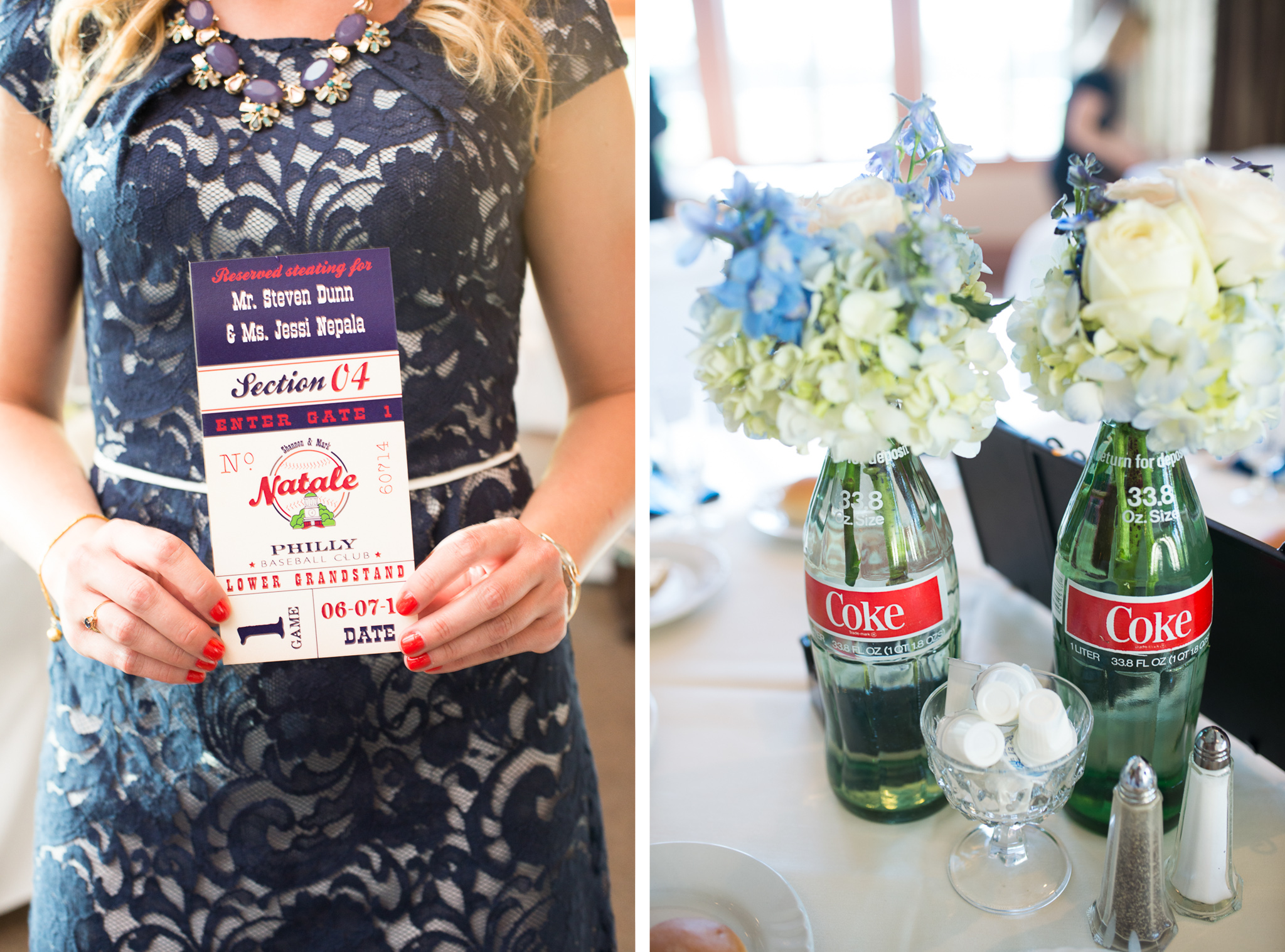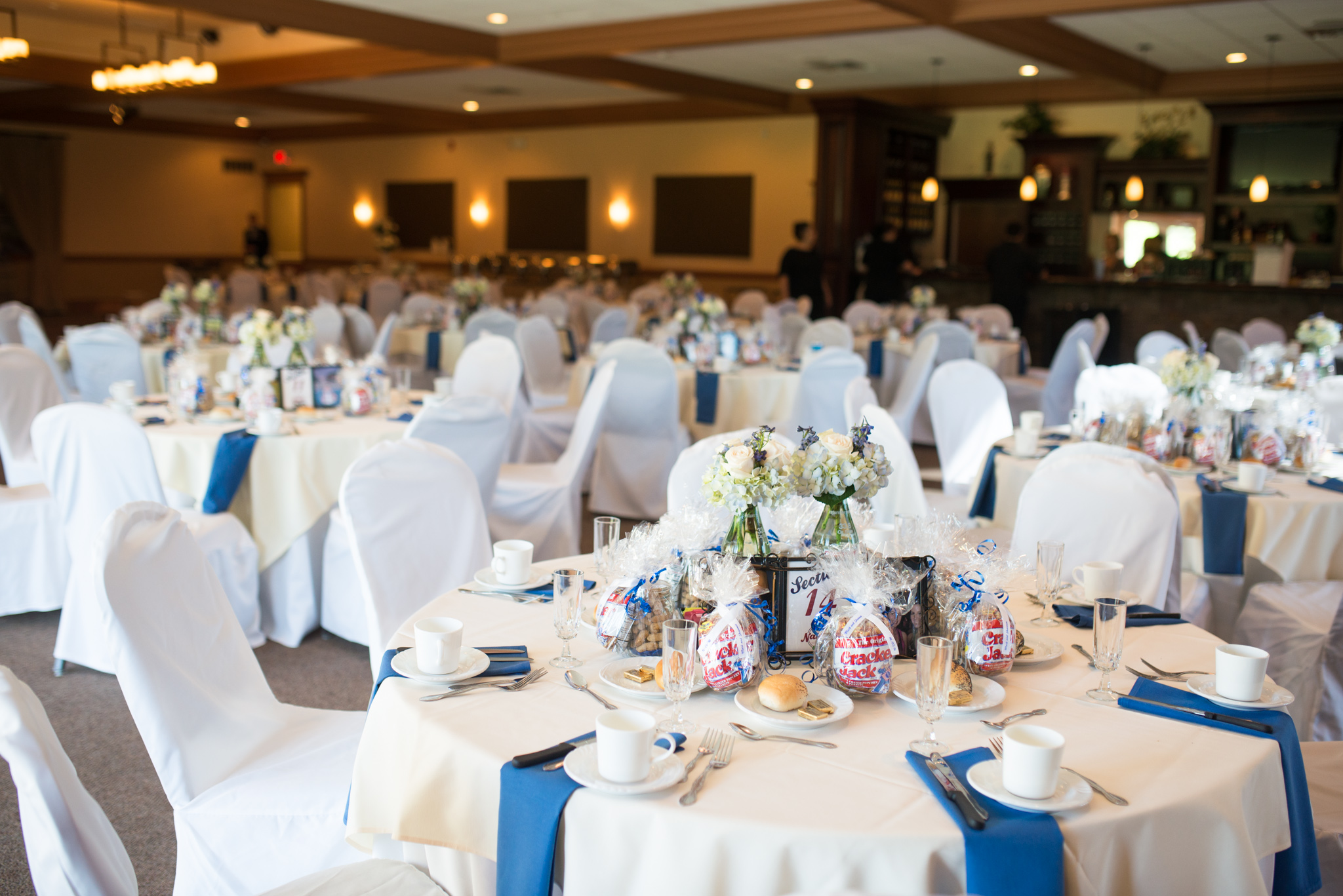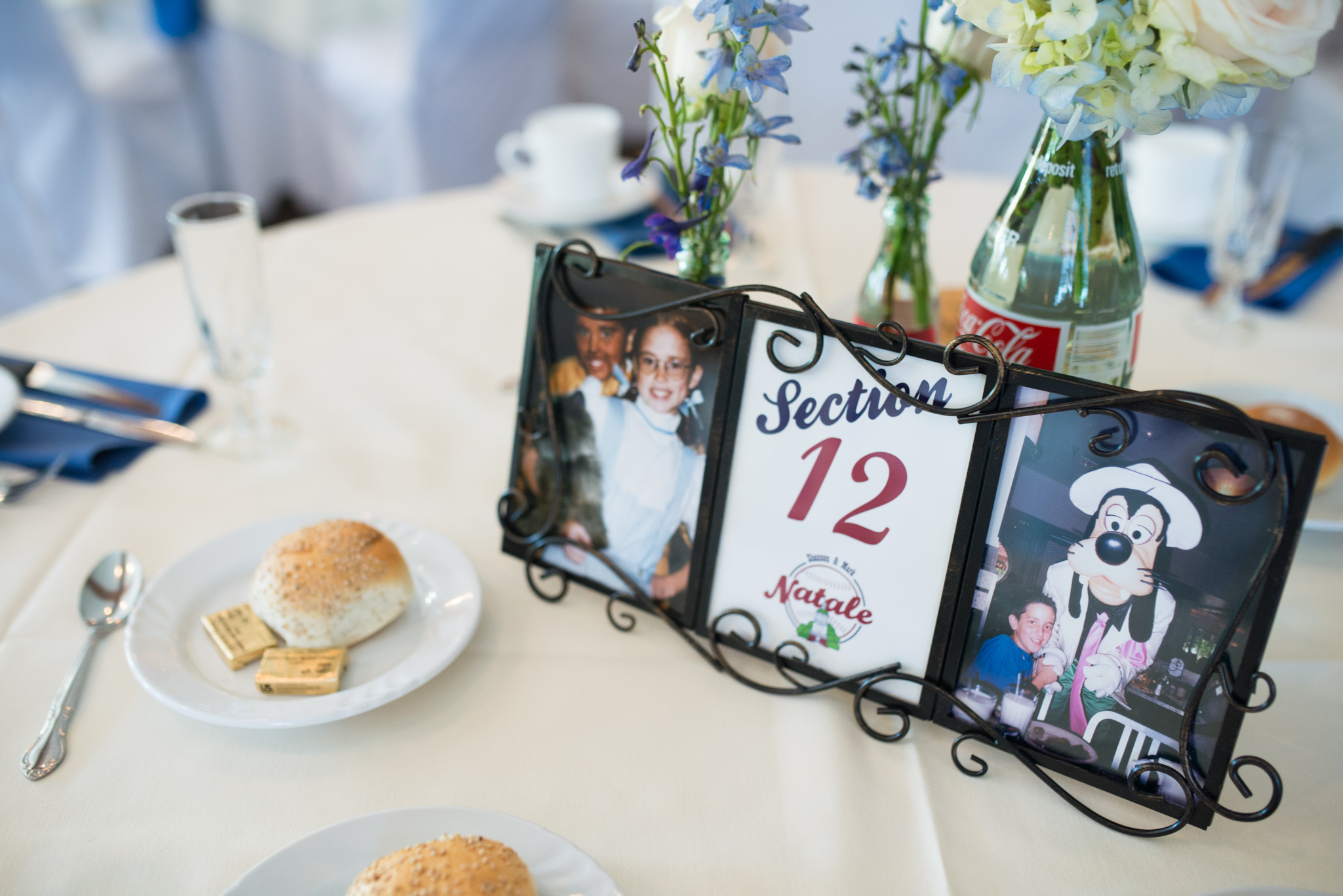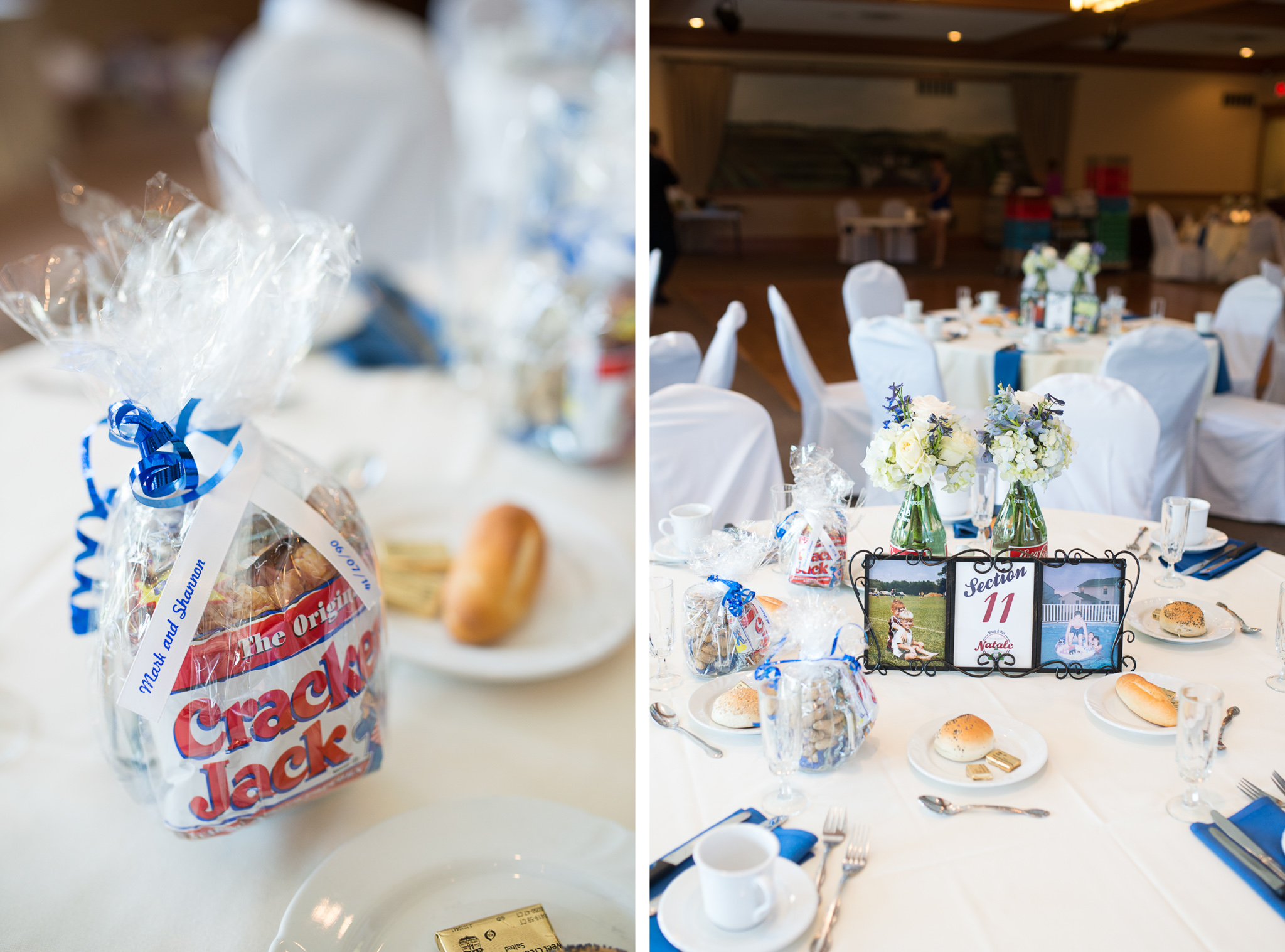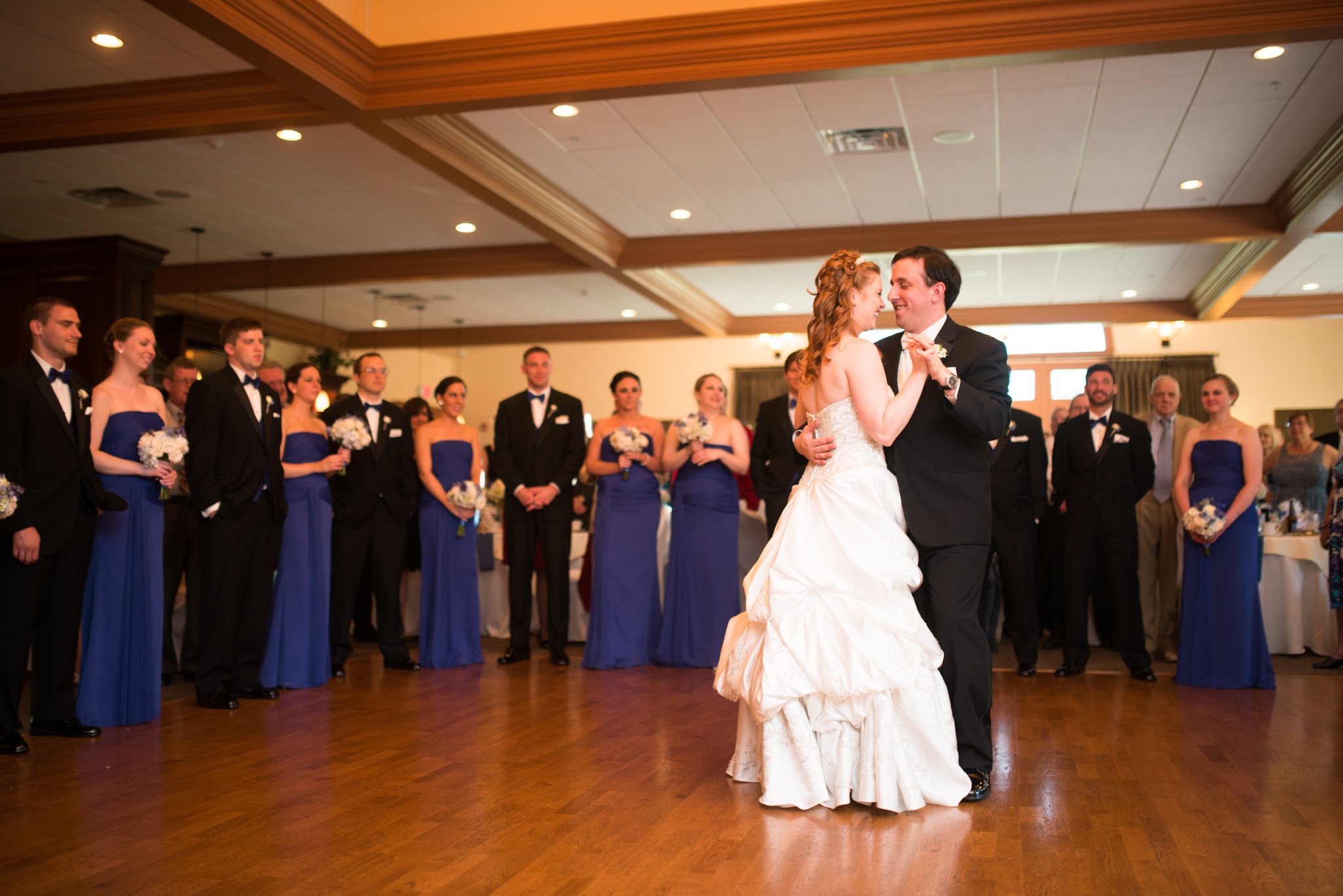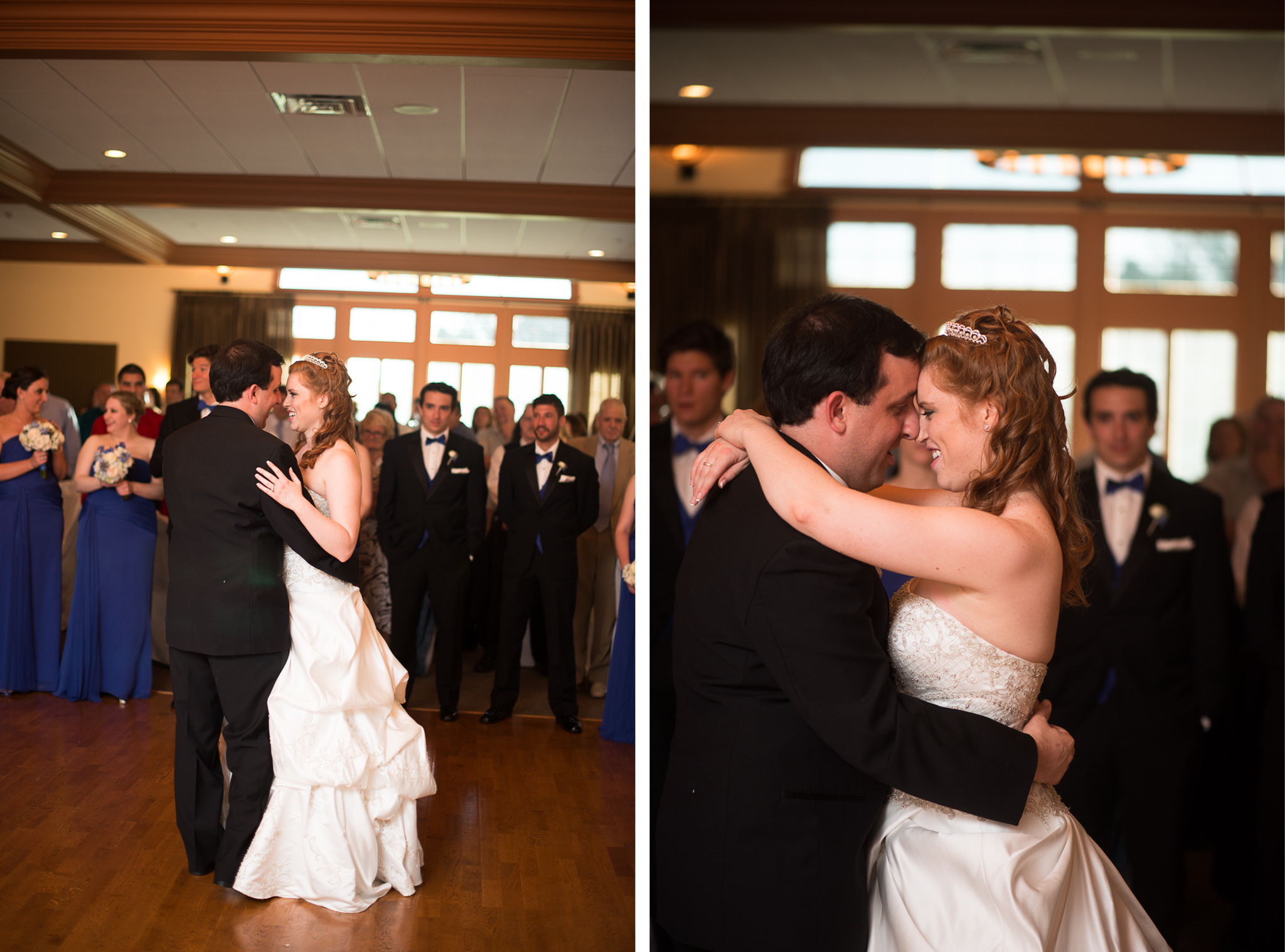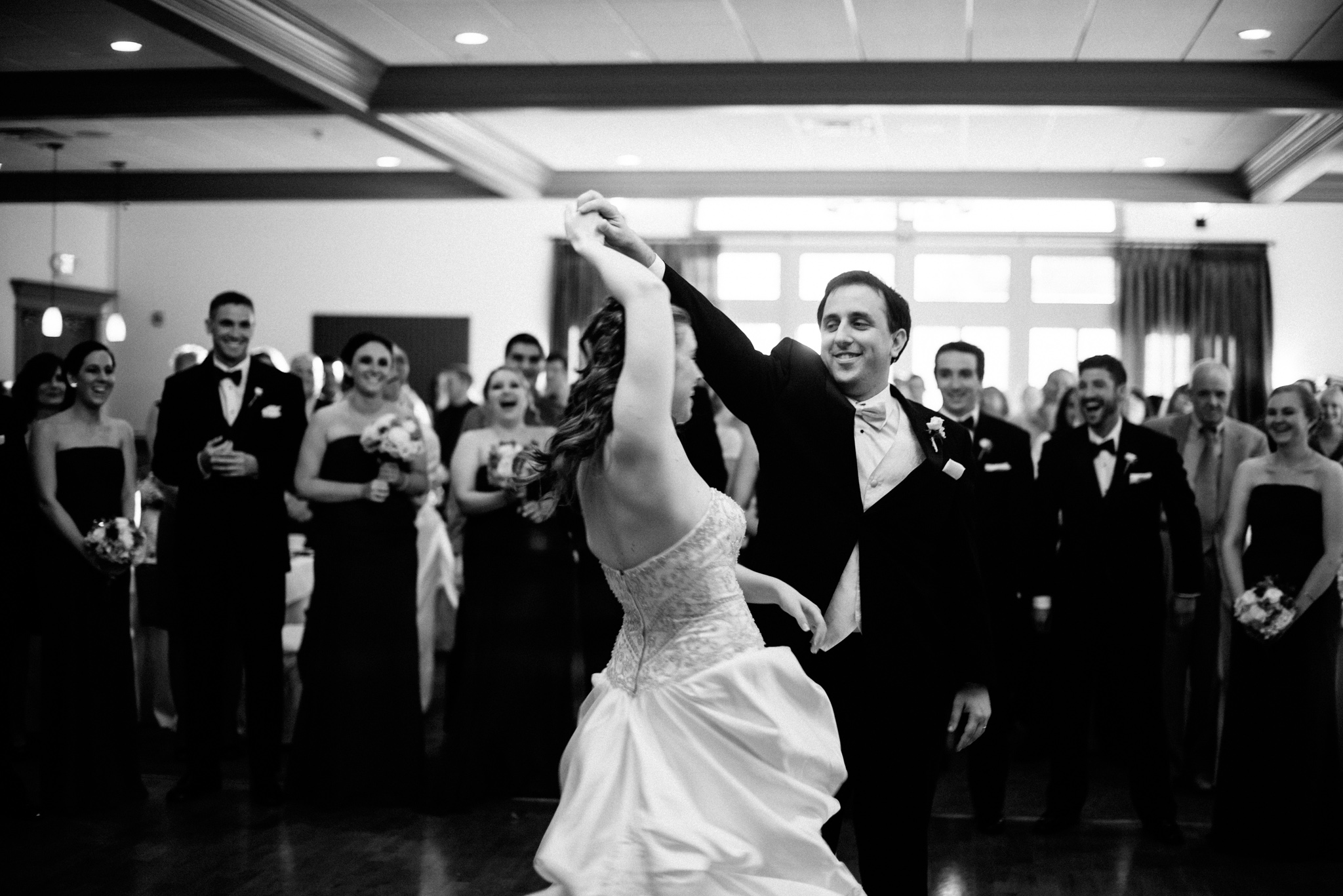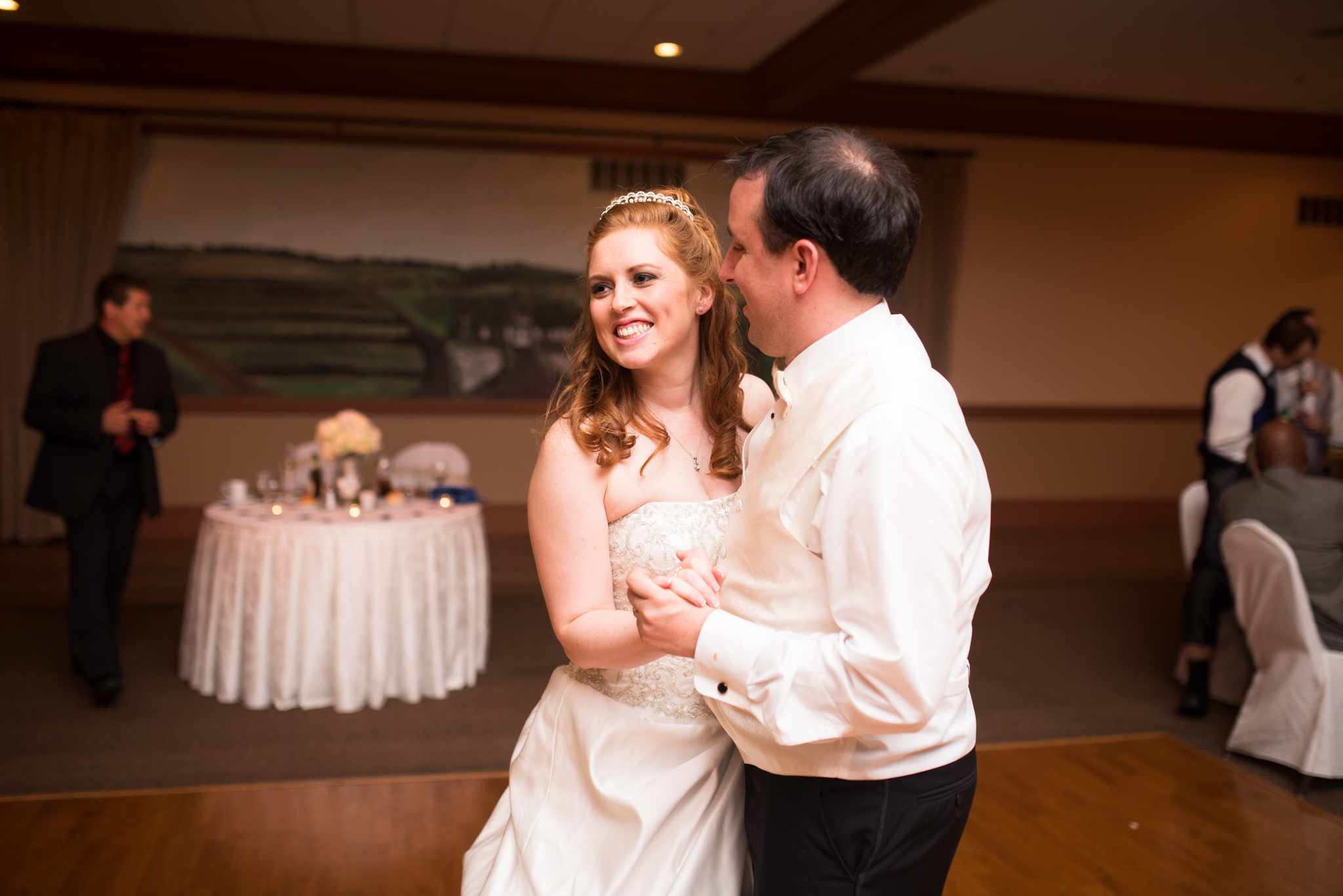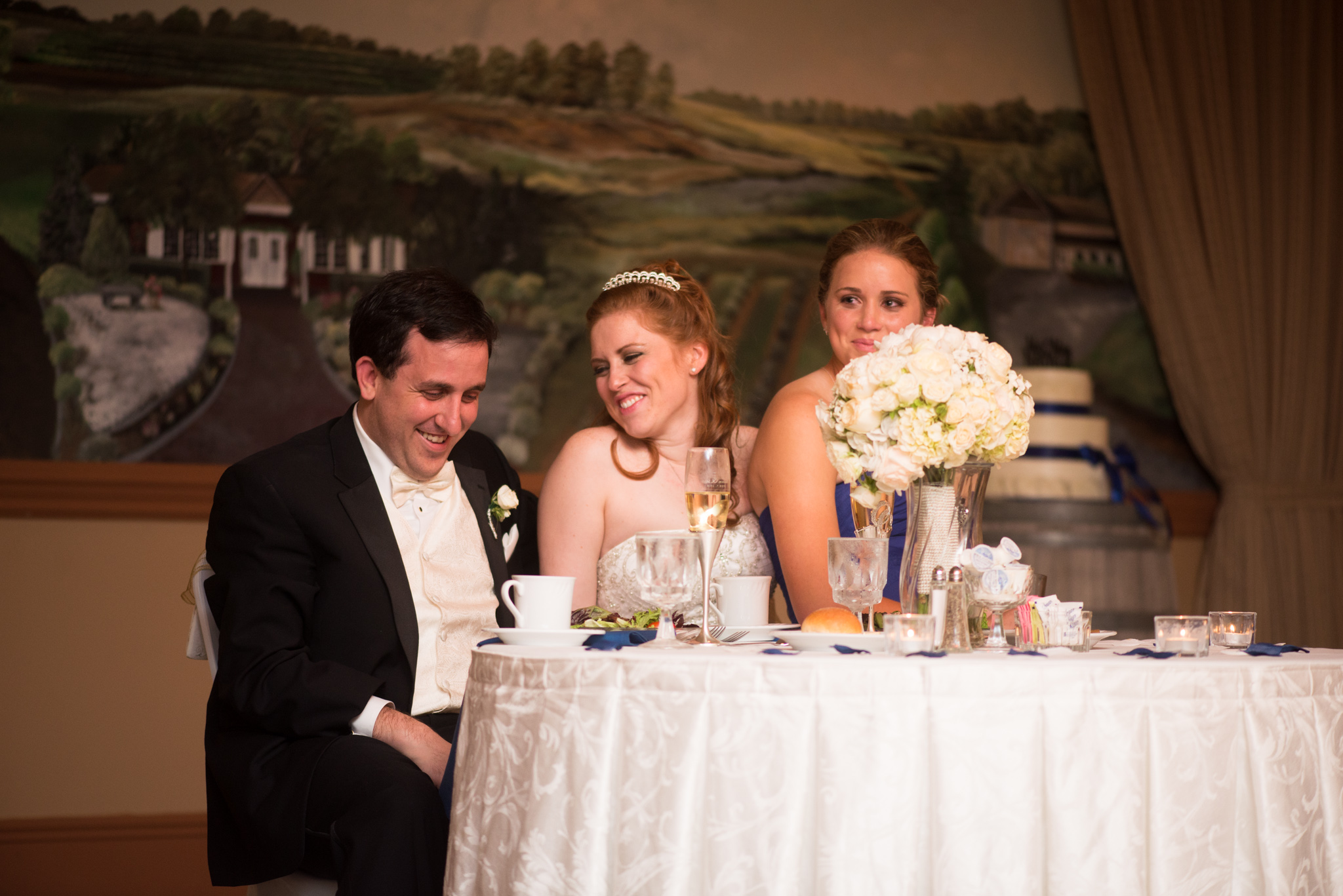 Stepping out for golden hour is ALWAYS worth it. Didn't hurt that was like 70 degrees cooler… :)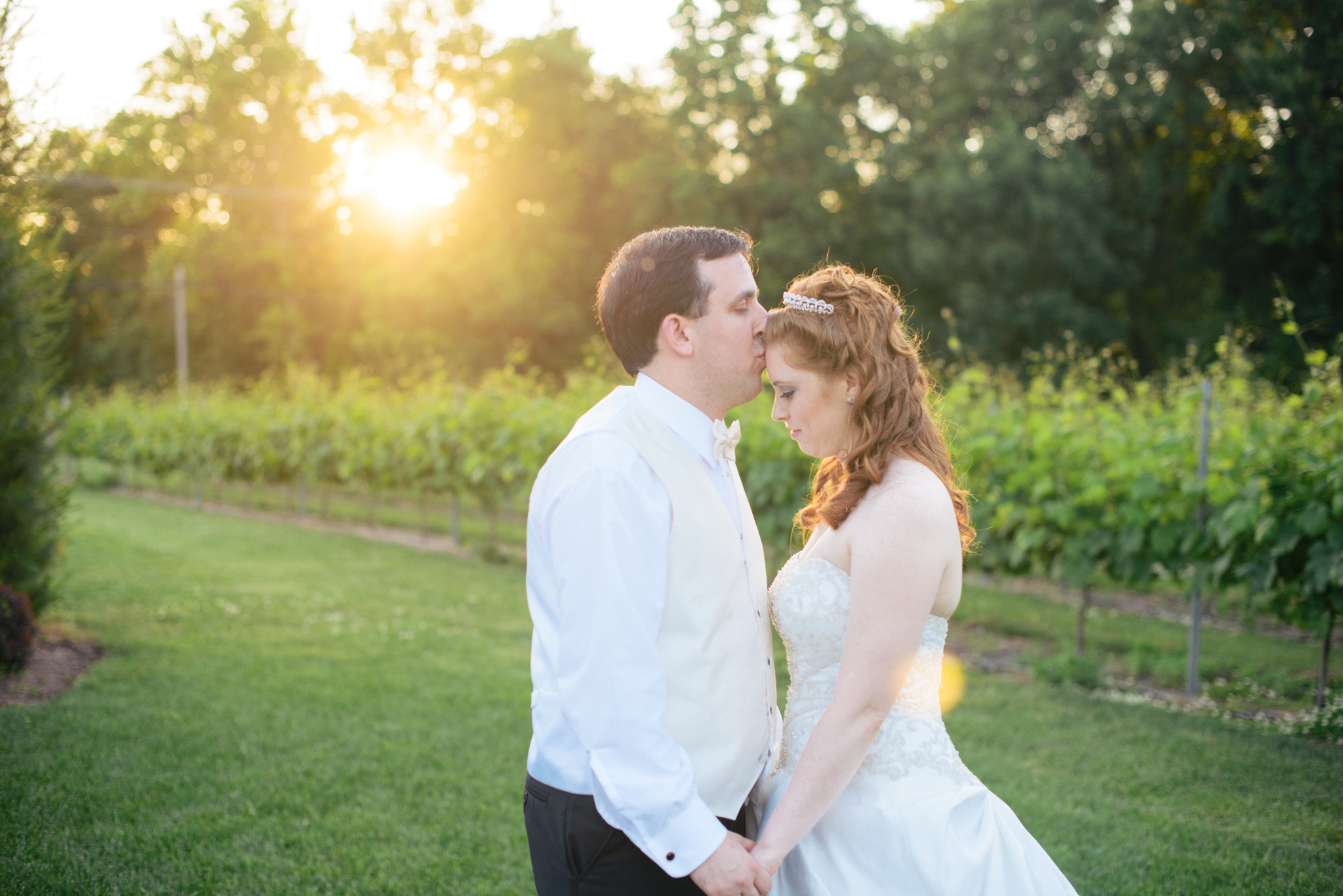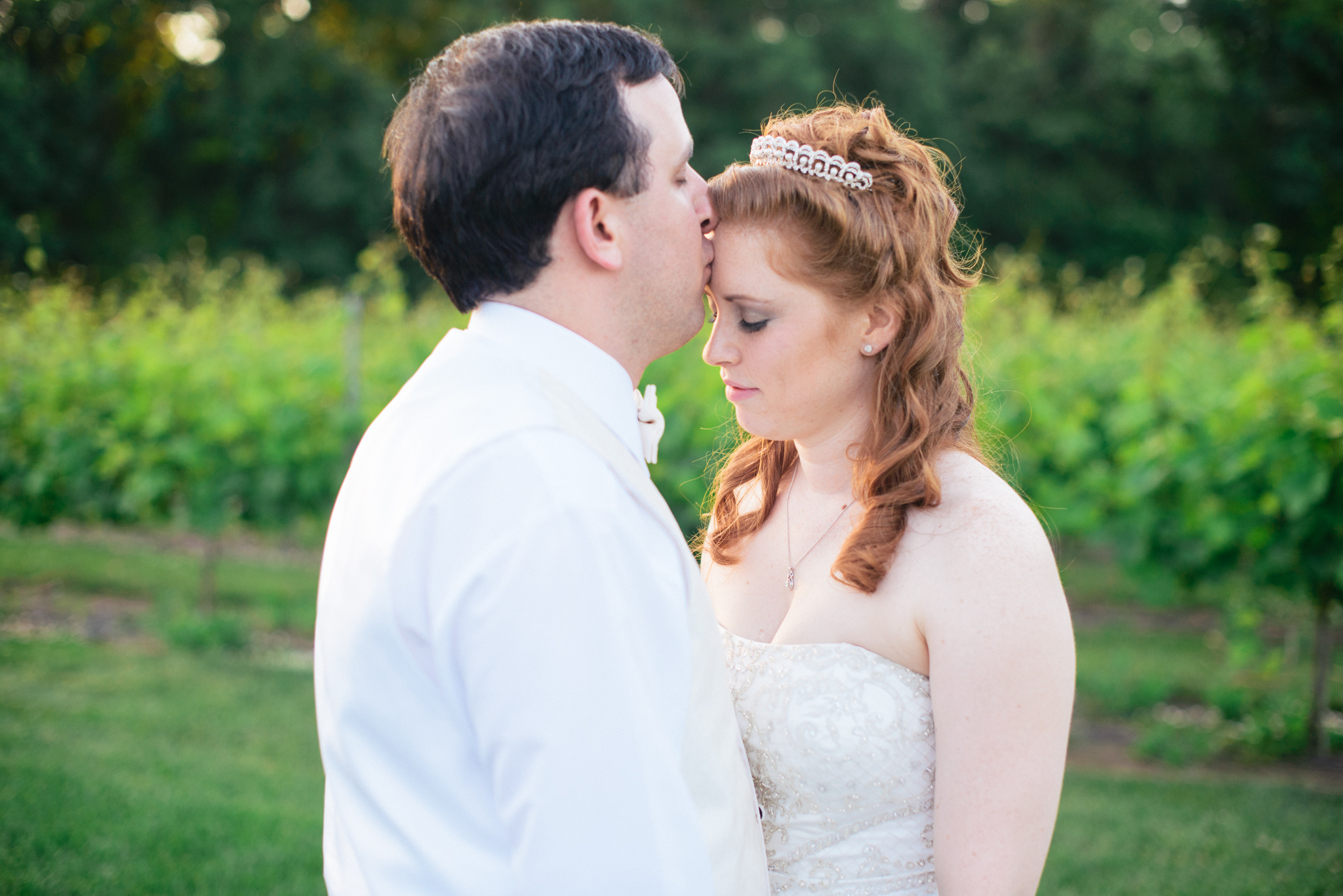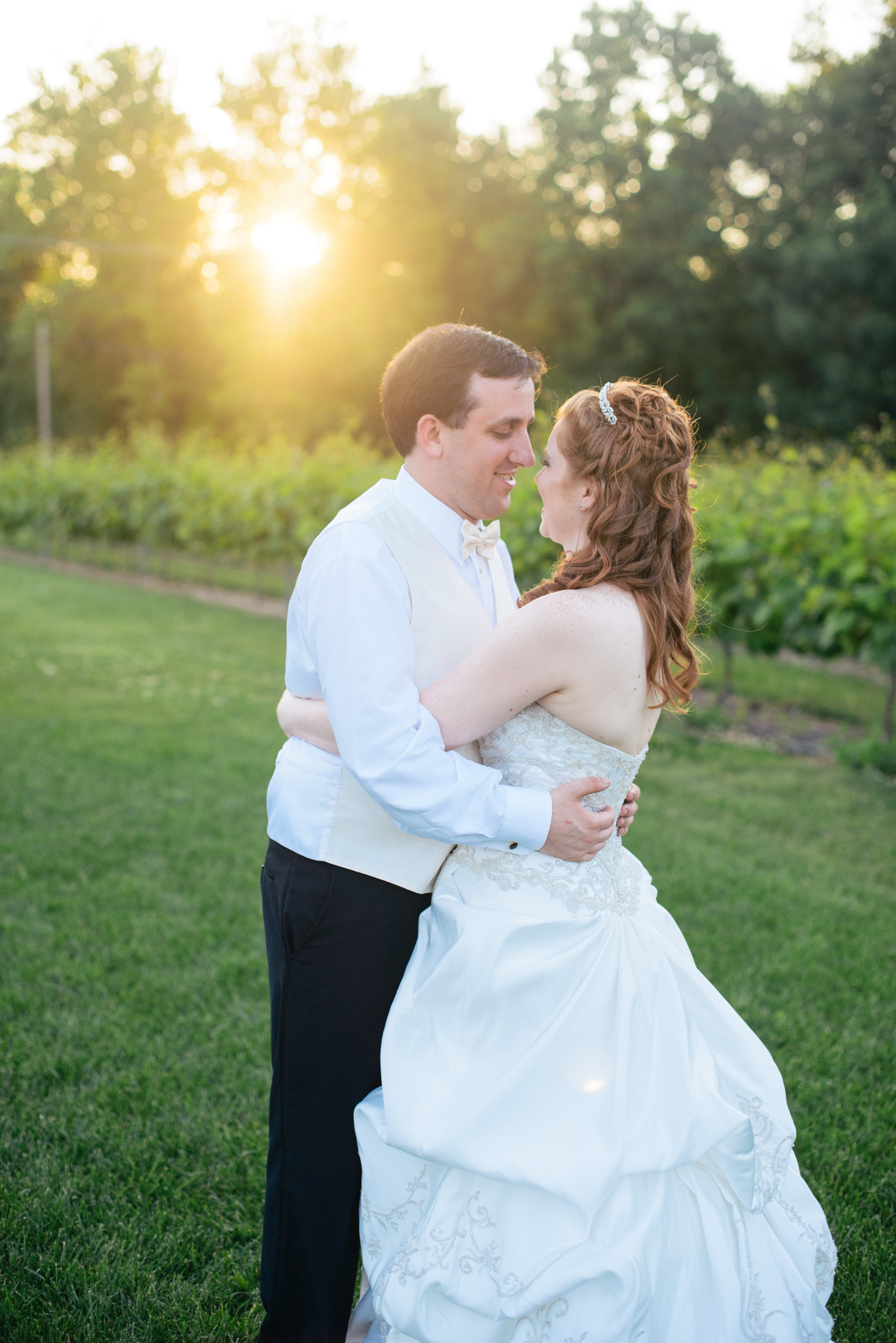 When Mark + Shannon put this on the side of their placecard holder…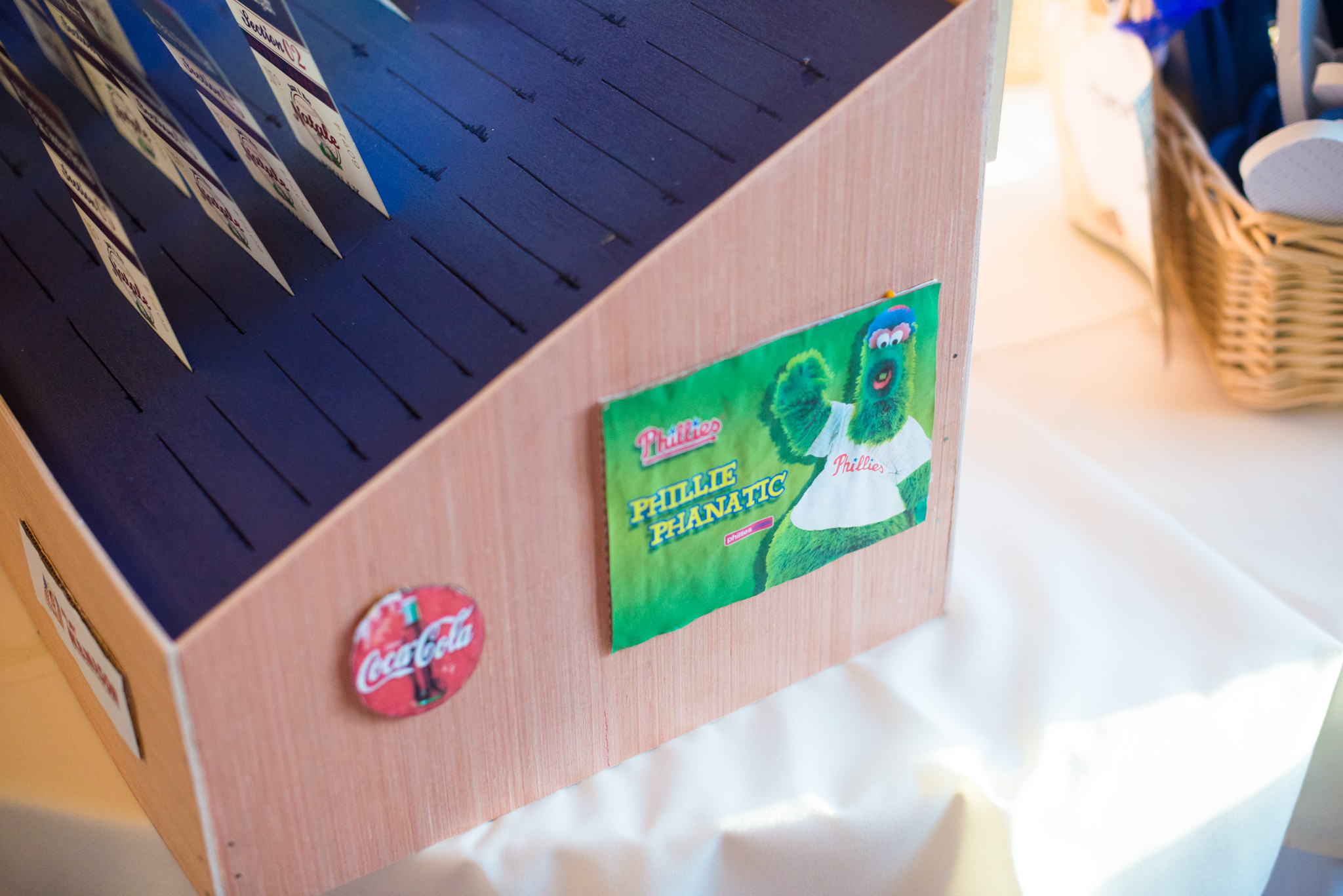 … they didn't know that Shannon's parents had a little surprise up their sleeve!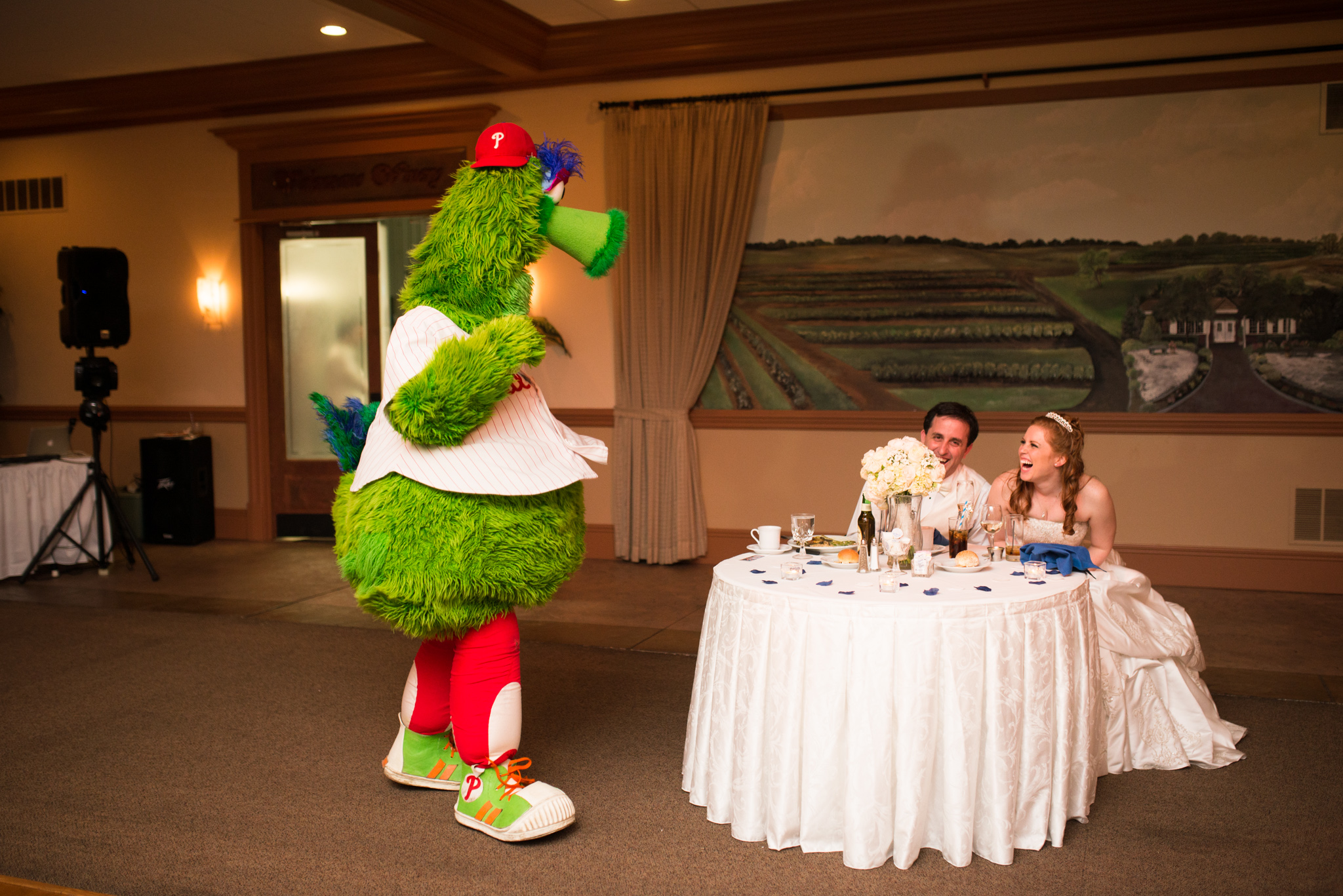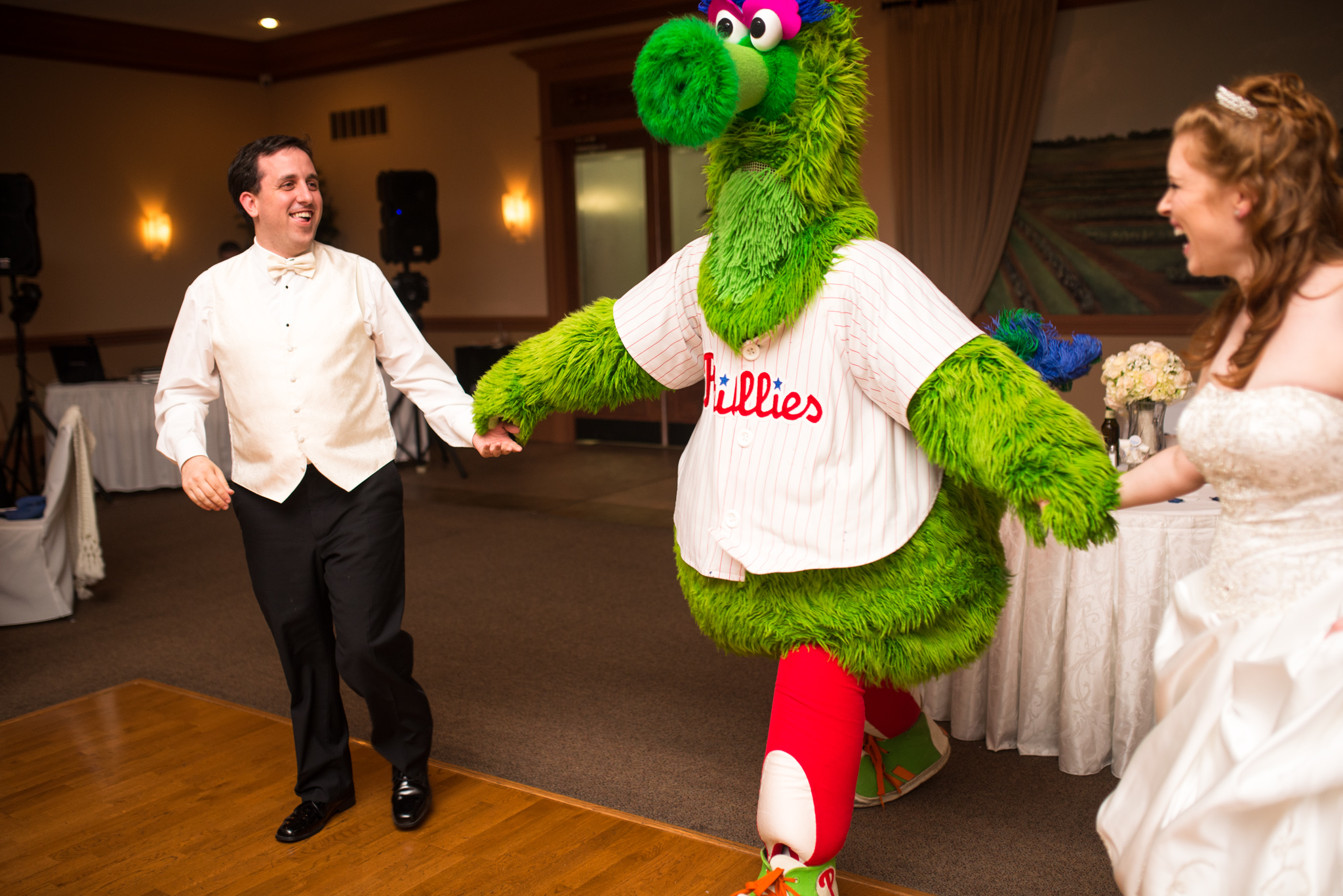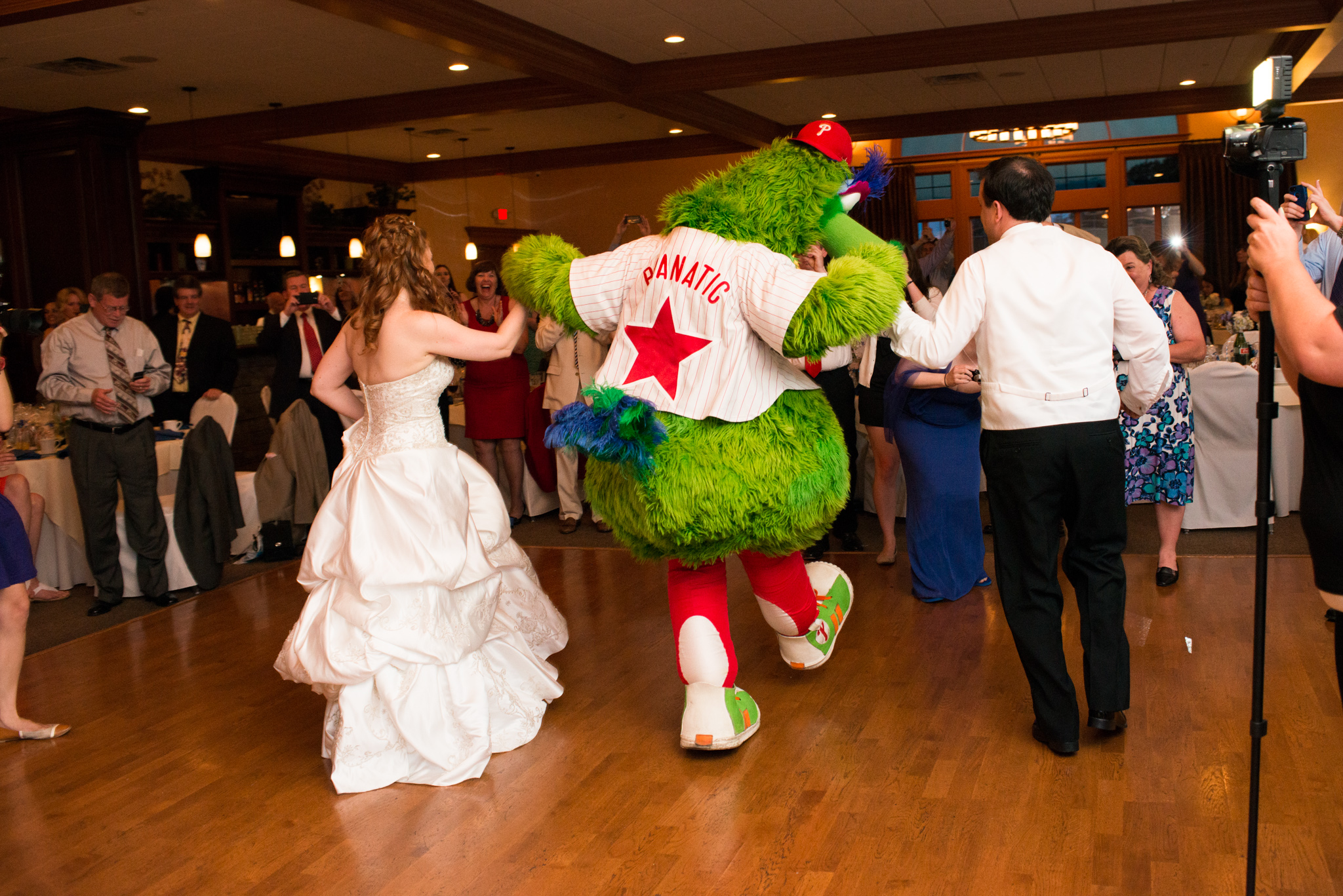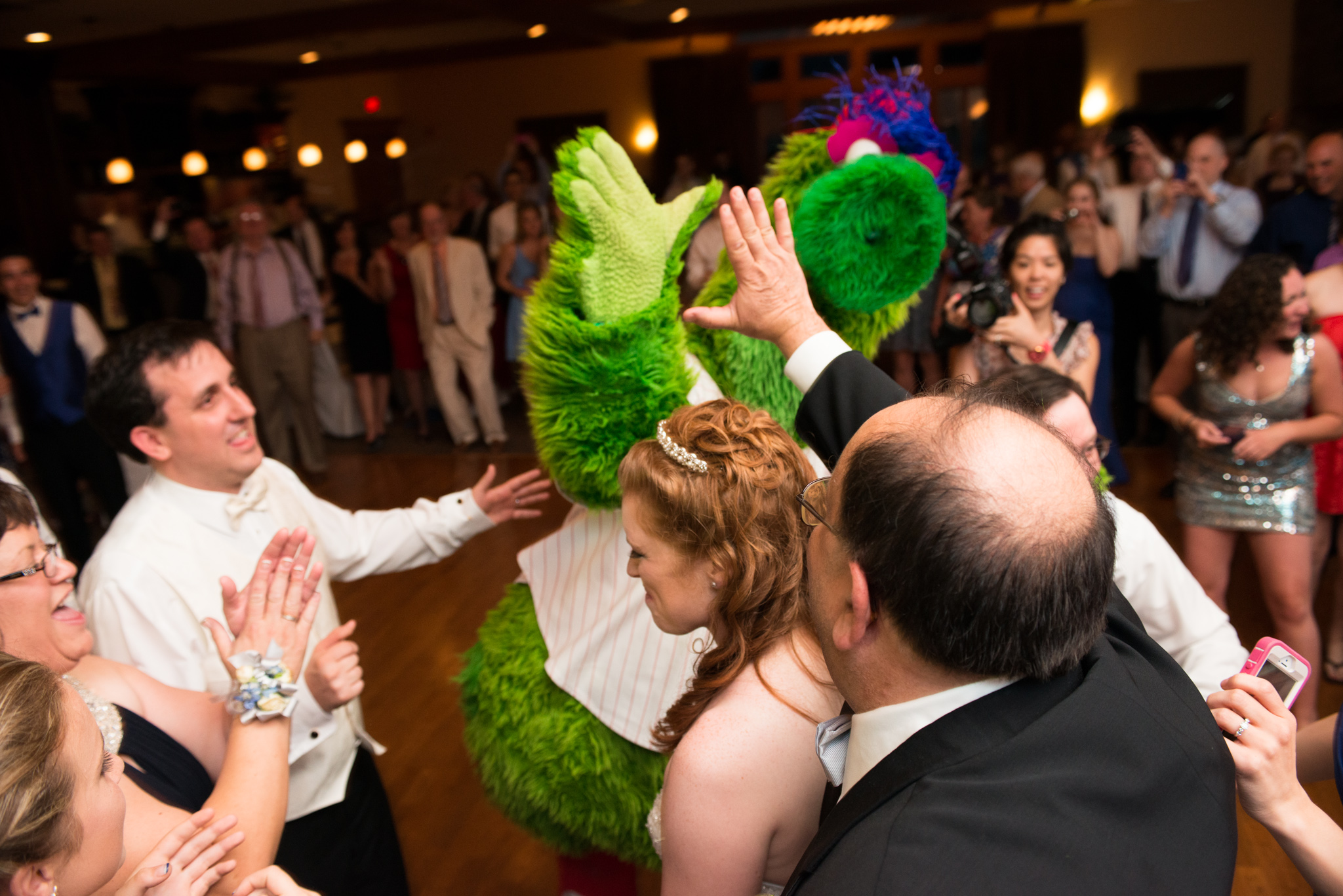 Let me just say: the Natales gave the Phanatic a run for his money on the dance floor.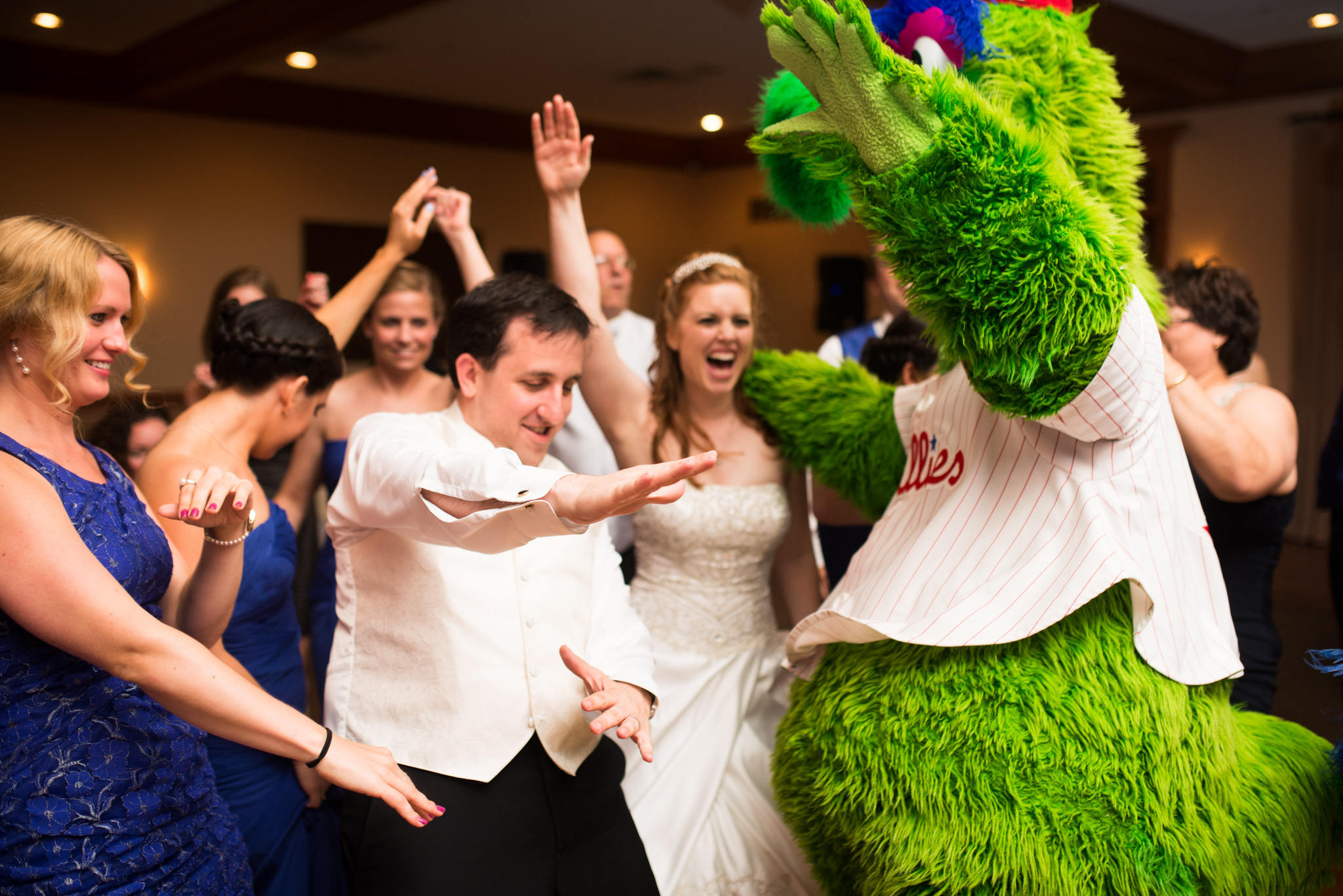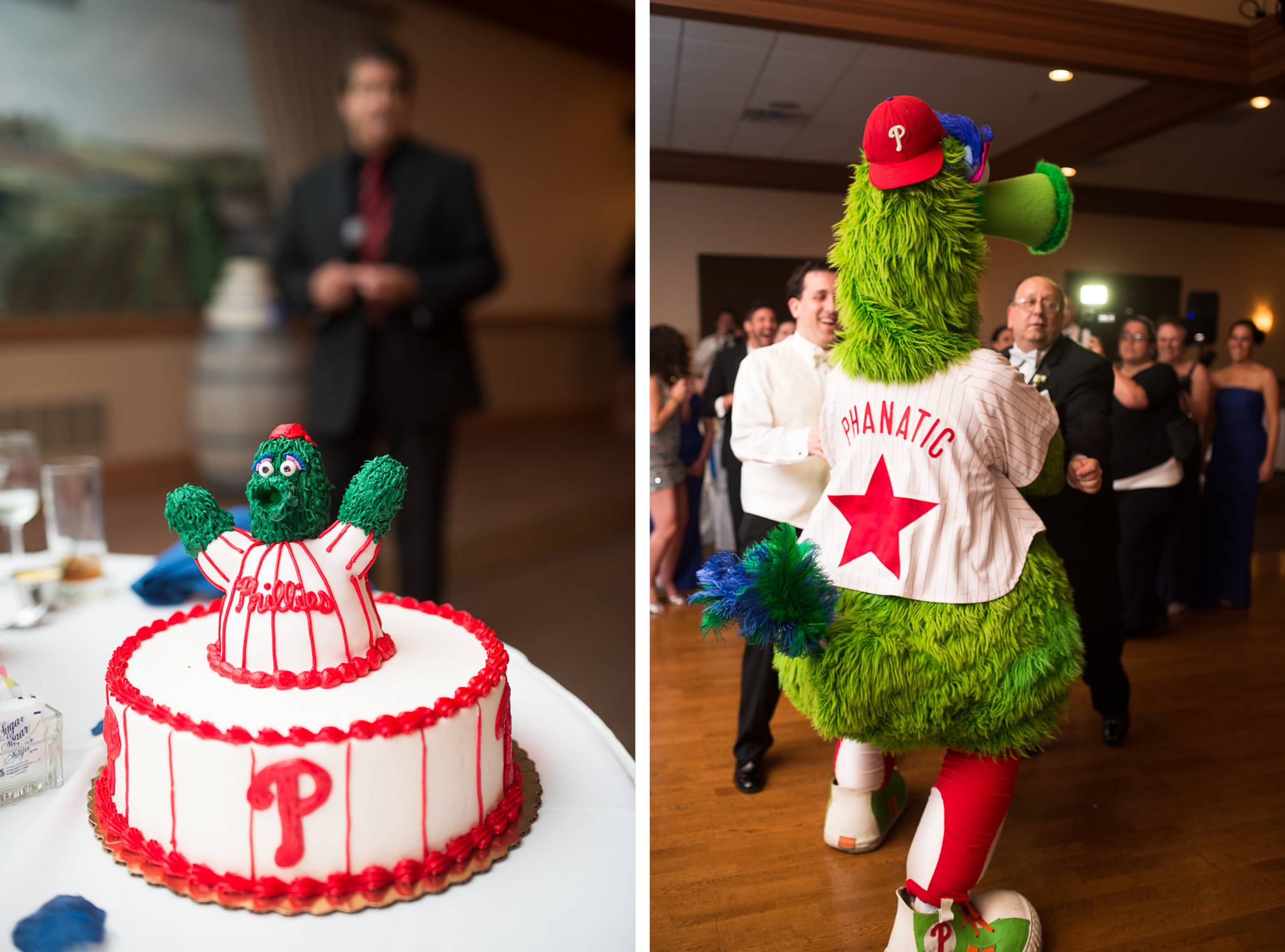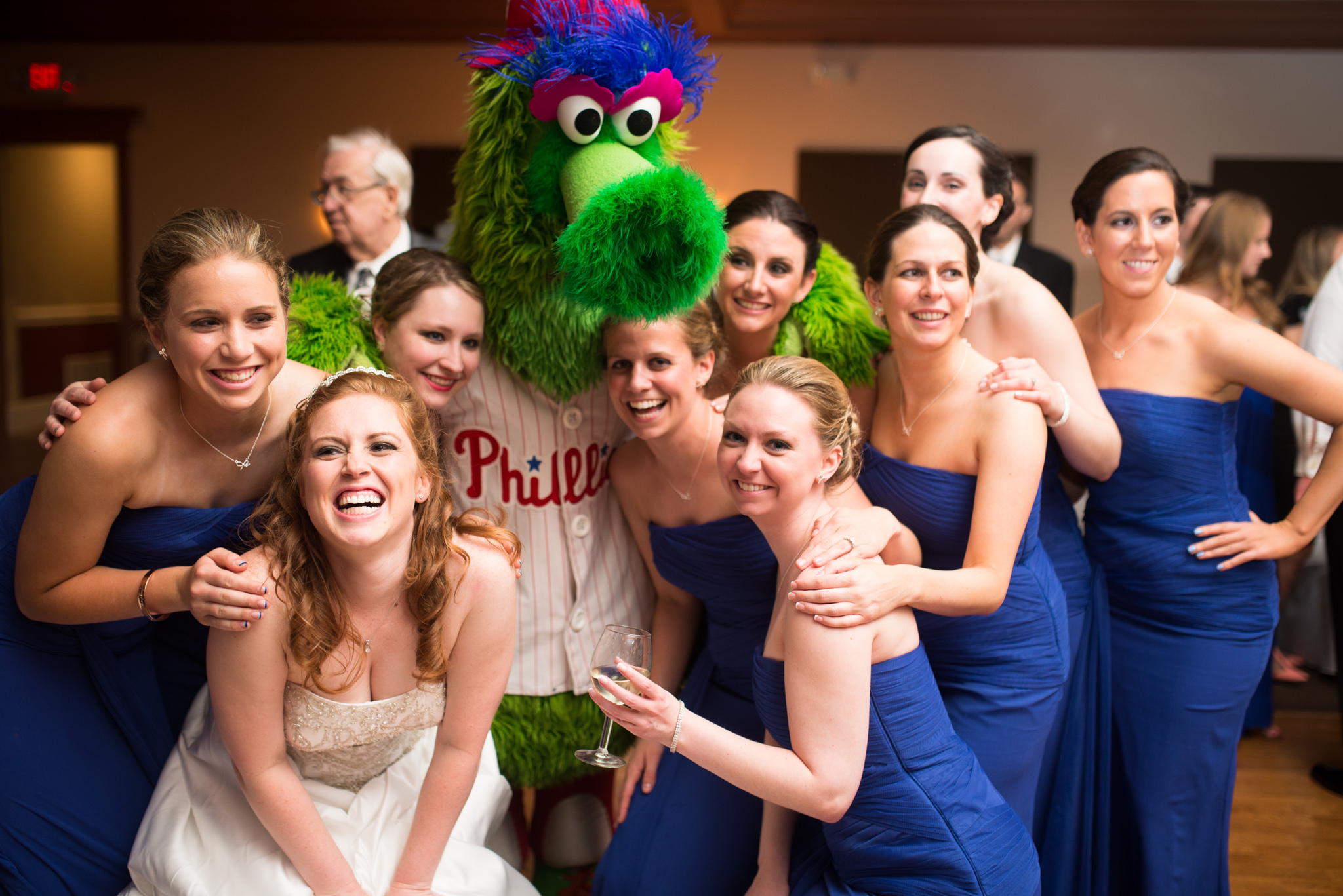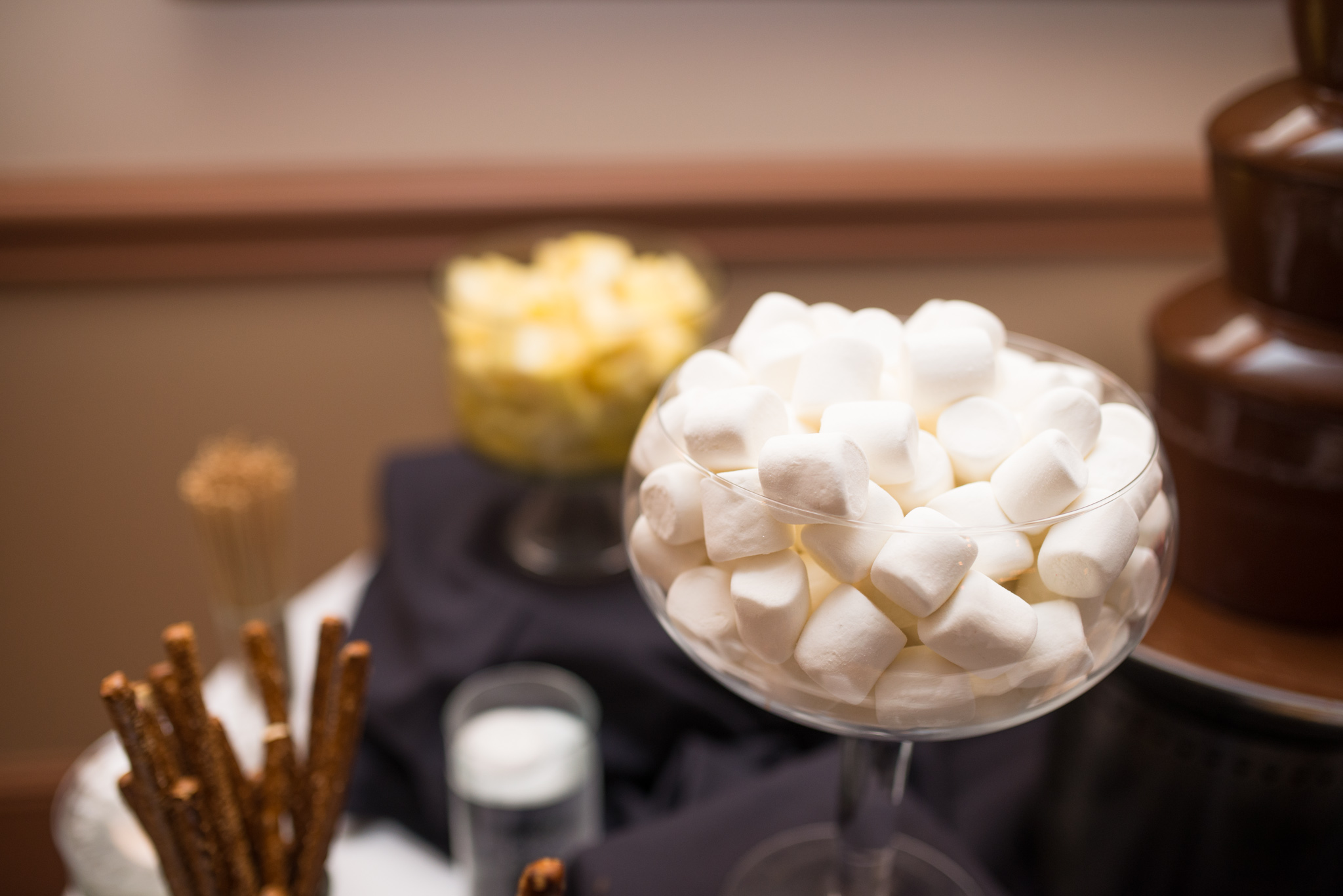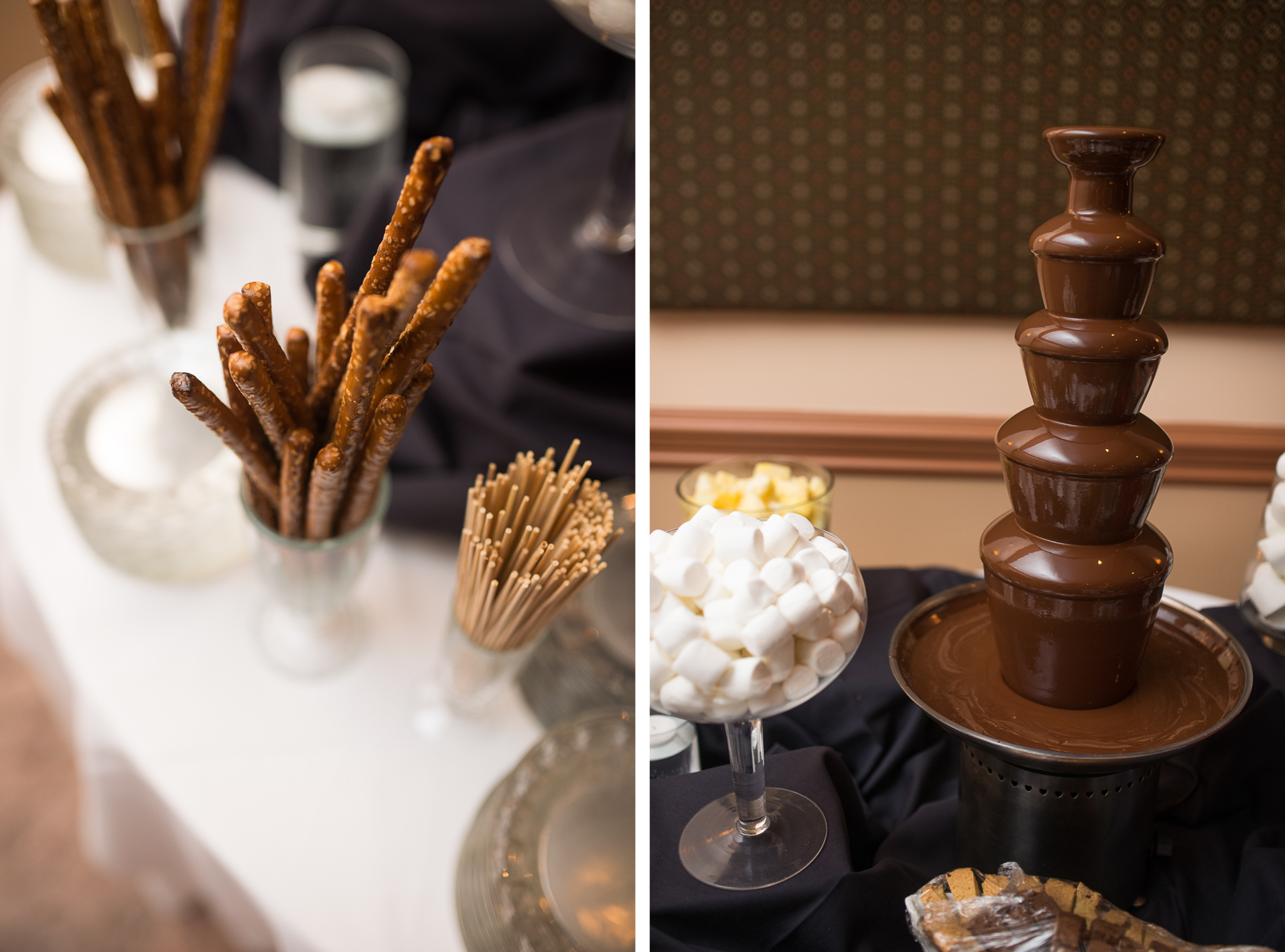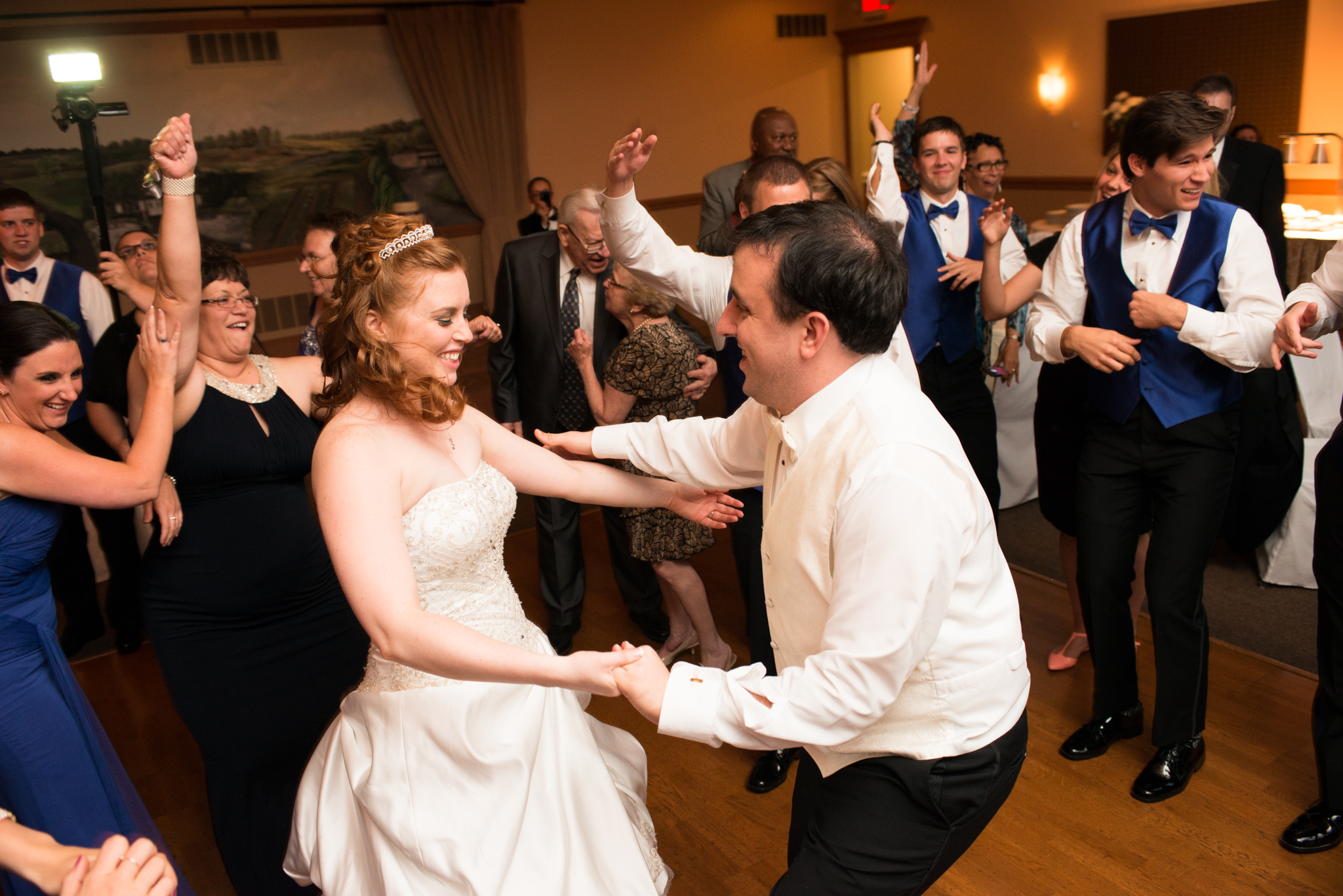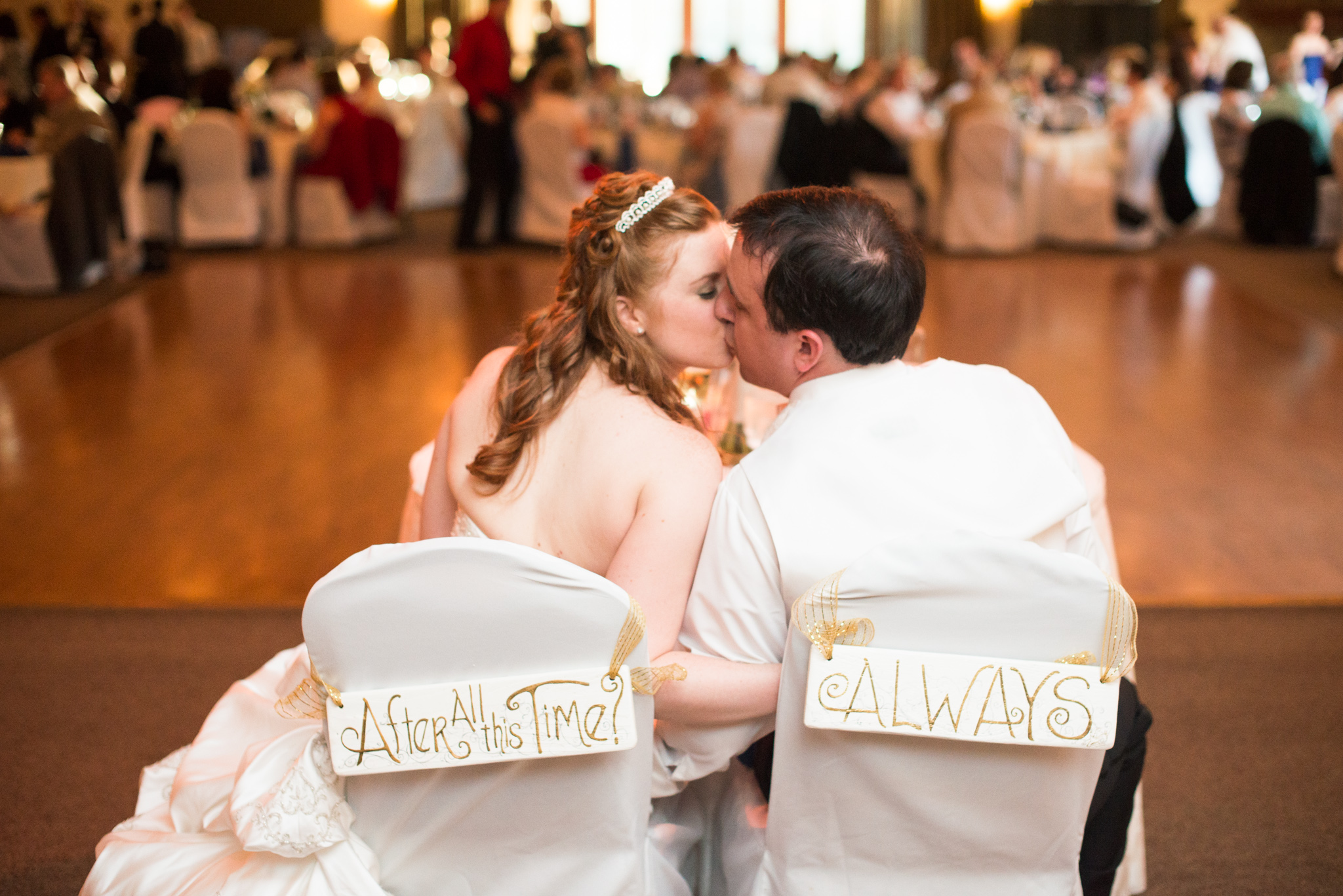 Thank you for taking such good care of us on YOUR wedding day. Have fun in FRANCE!
—
Vendors!
Dress – David's Bridal \\ Shoes – Jimmy Choo \\ Bridesmaids' Dresses – David's Bridal \\ Suits –Men's Warehouse – Calvin Klein \\ Florist – Julie D'Agostino Designs \\ Ceremony – Our Lady of Hope \\ Reception Venue – Valenzano Winery \\ Caterer – Antony & Cleopatra \\ DJ – The Entertainers – Joe Dimitri \\ Favors – The Knot \\ Video – Martin's Video \\ Second Shooter – Melissa Dorn