Good morning! I've got a big announcement for you today..
In case you haven't heard – we're moving to Philadelphia in August! My super great teammate-husband Mister Keals is rolling out to medical school this fall and I couldn't be a prouder lady. Since I spent four years in the City of Brotherly Love for undergrad, I feel like I'm moving from home to home, and since Kealan spent four years Greyhound-ing, Amtrak-ing, and Camry-ing back and forth to Philadelphia, I'd say he feels the same way!
I can't wait to be full-time reunited with some of my favorite friends AND to start photographing couples with some beautiful cityscapes. But don't worry Maryland, we'll be making plenty of visits back home :)
And, since any of my blog posts would be silly without pictures, here's a few from a surprise date that Kealan took me on to the sunflower fields of McKee Besher's Wildlife Management Area! It was BLAZING hot but the sunflowers kept us happy!
We laughed when we turned around to take a break from facing the sun and realized that all the sunflowers had the same idea..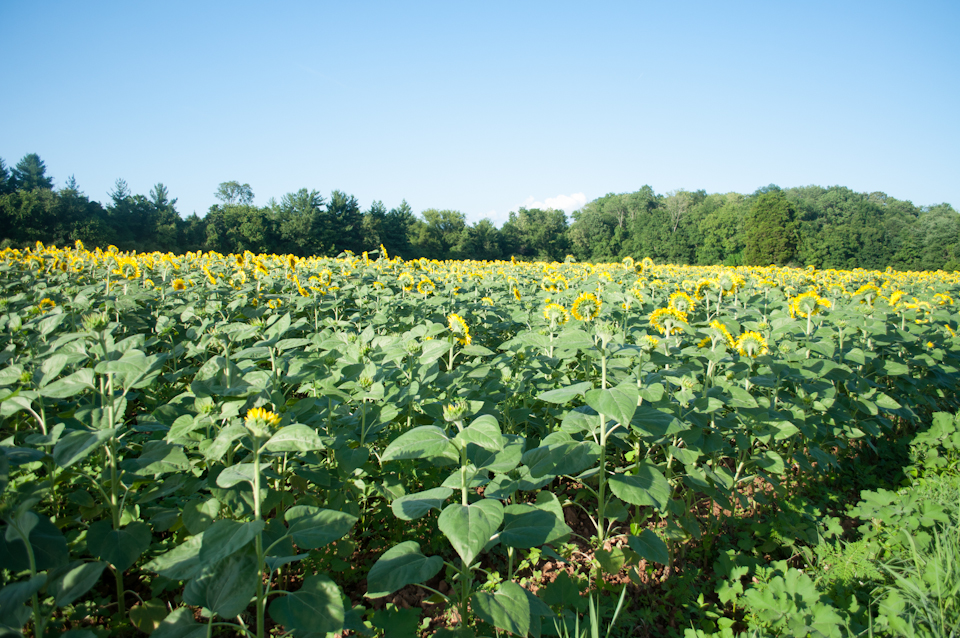 Wish us luck in Philly! Come over and we can eat soft pretzels together.. :)