About six months ago, I got a e-mail from Nathan about photographing his proposal to a sweet girl I'd gone to college with. I clearly wanted in, but I also saw Tiffany a few times between his e-mail and his proposal, and GOSH. SWEATING. I'm a good secret-keeper… but good secrets are especially hard to keep :) Fast forward to this past weekend, and it started SNOWING on proposal day – magic, I think?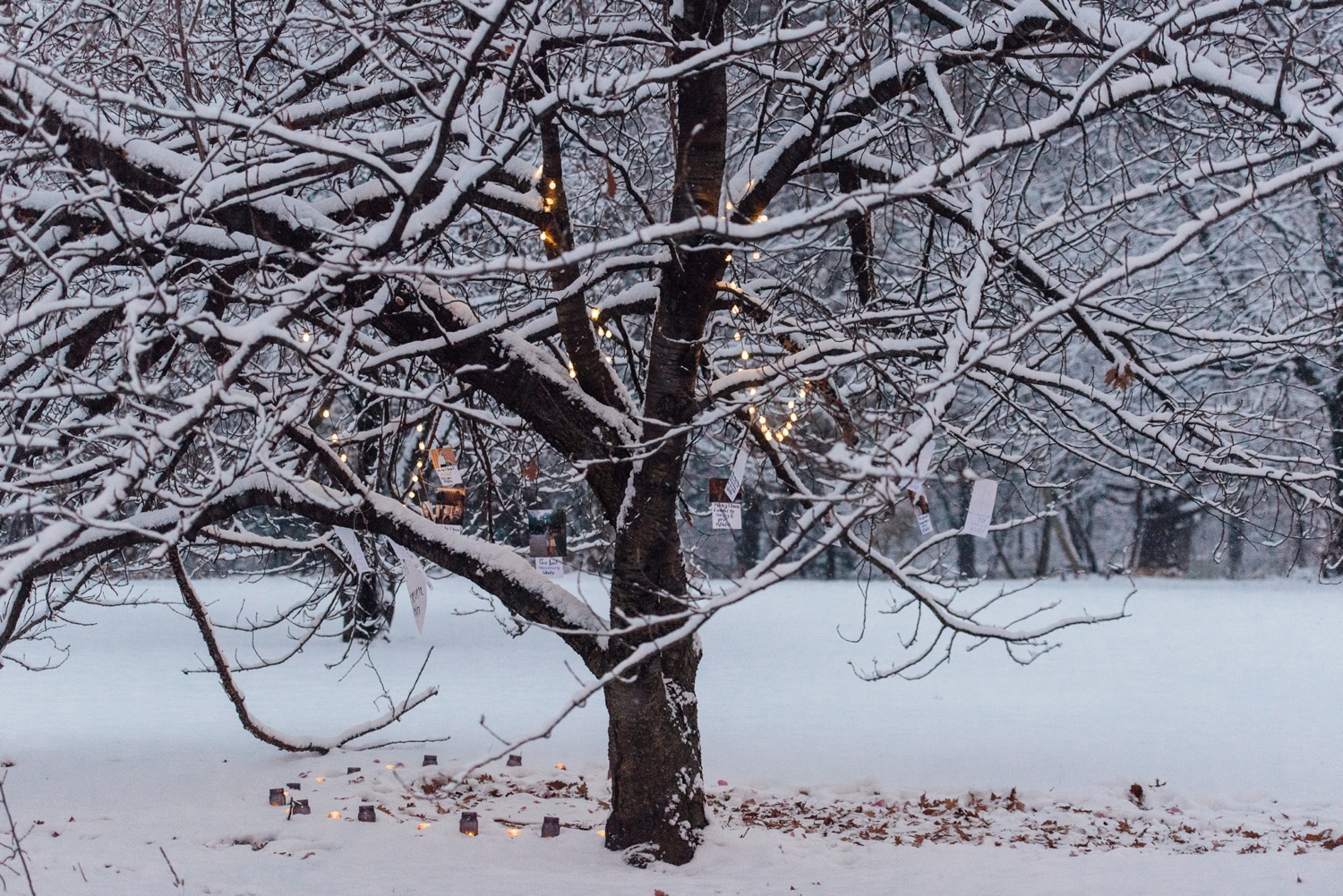 Nathan scouted out a spot earlier that day, and his friends set up lights, candles, a blanket, and photos from special moments in their relationship.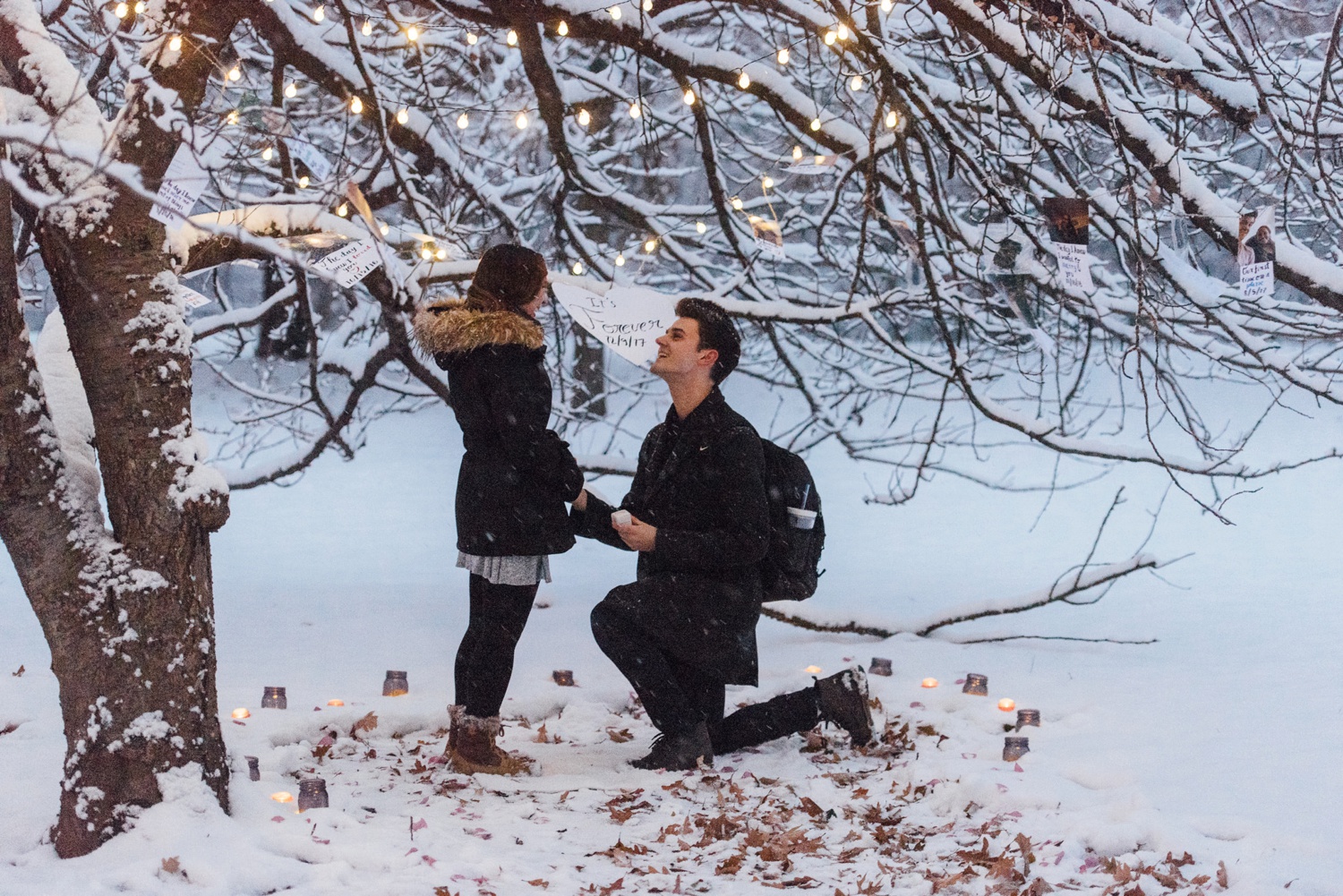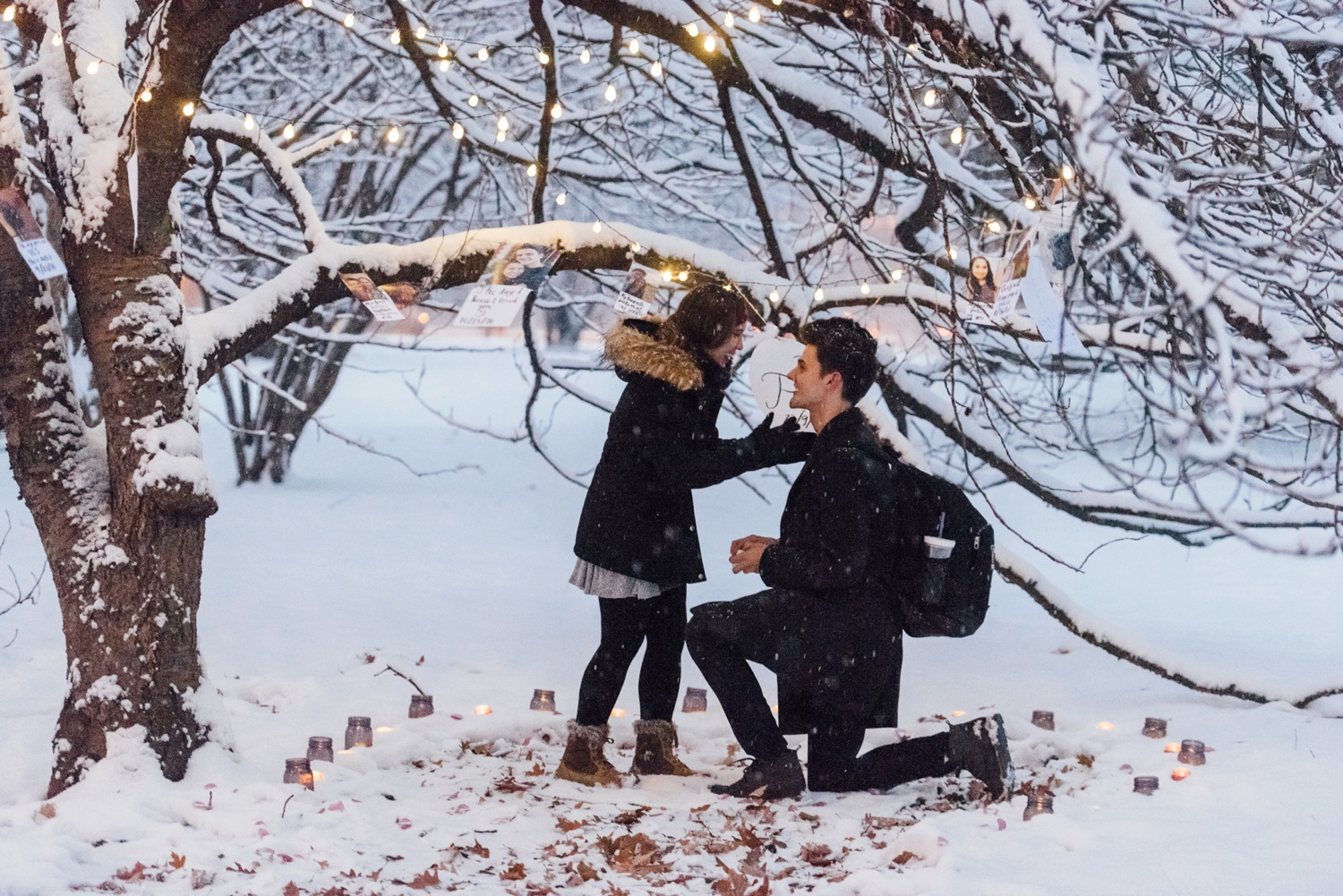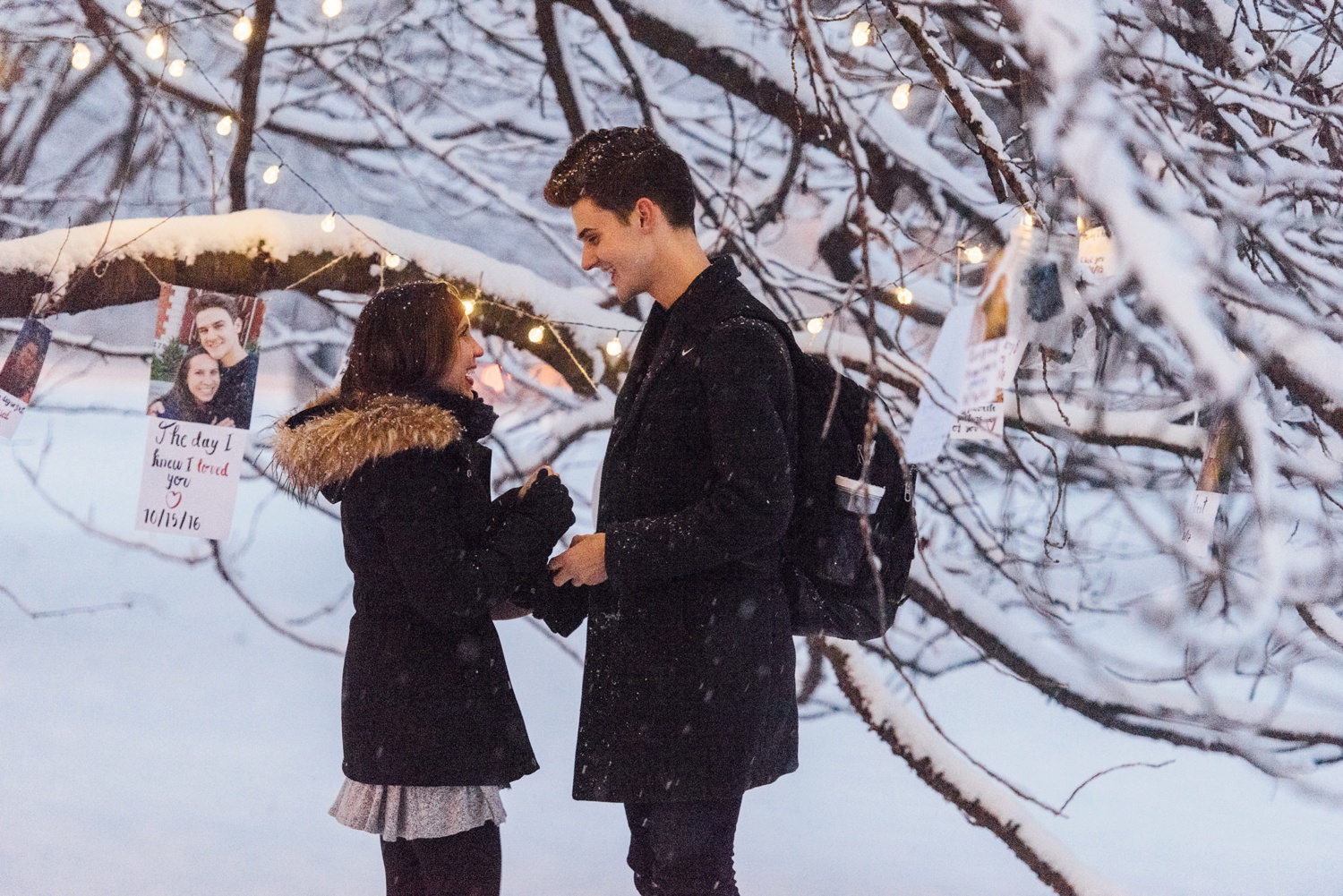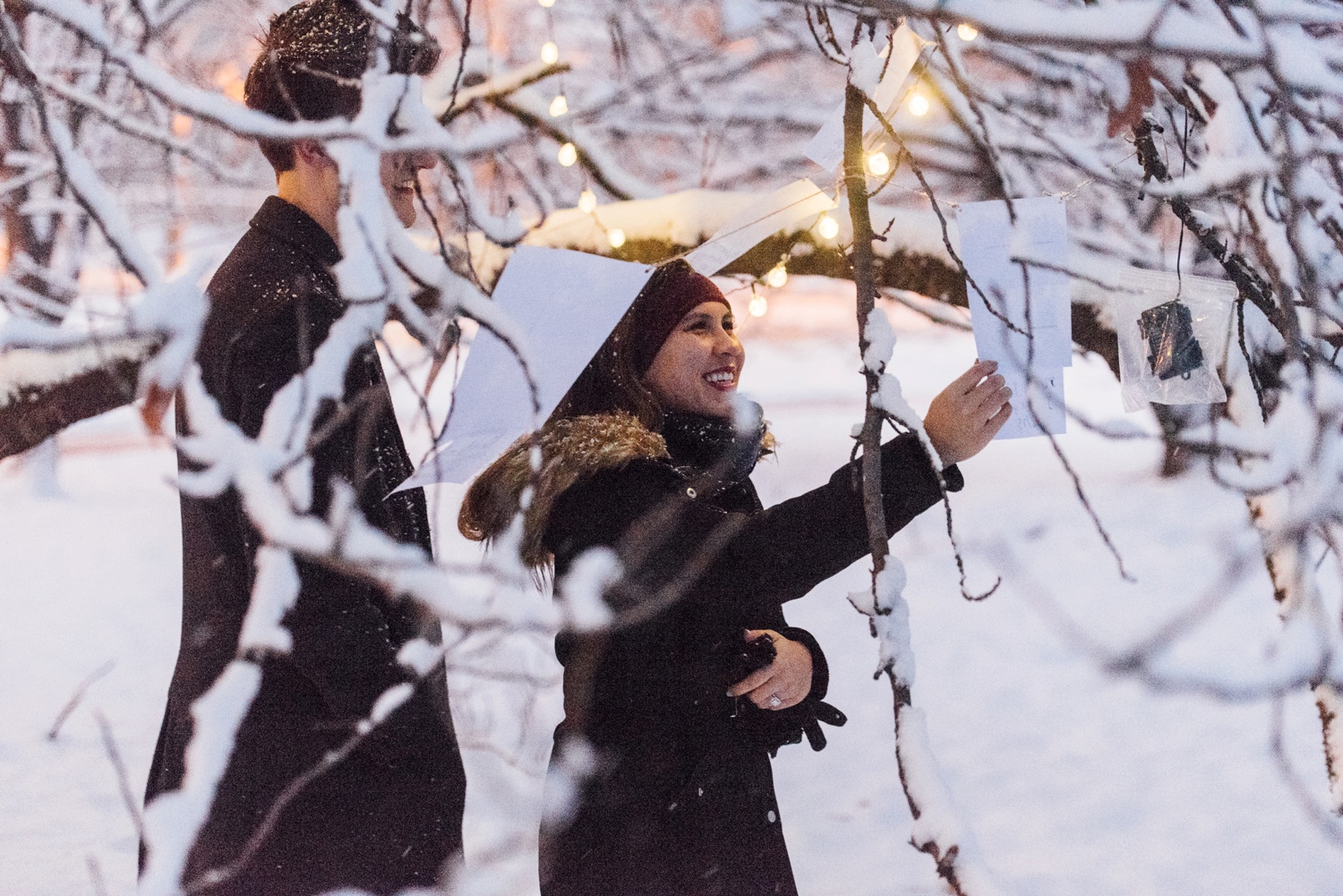 Snuck in a few photos without their coats before the frostbite set in. Lit by their friends' iPhone flashes ;)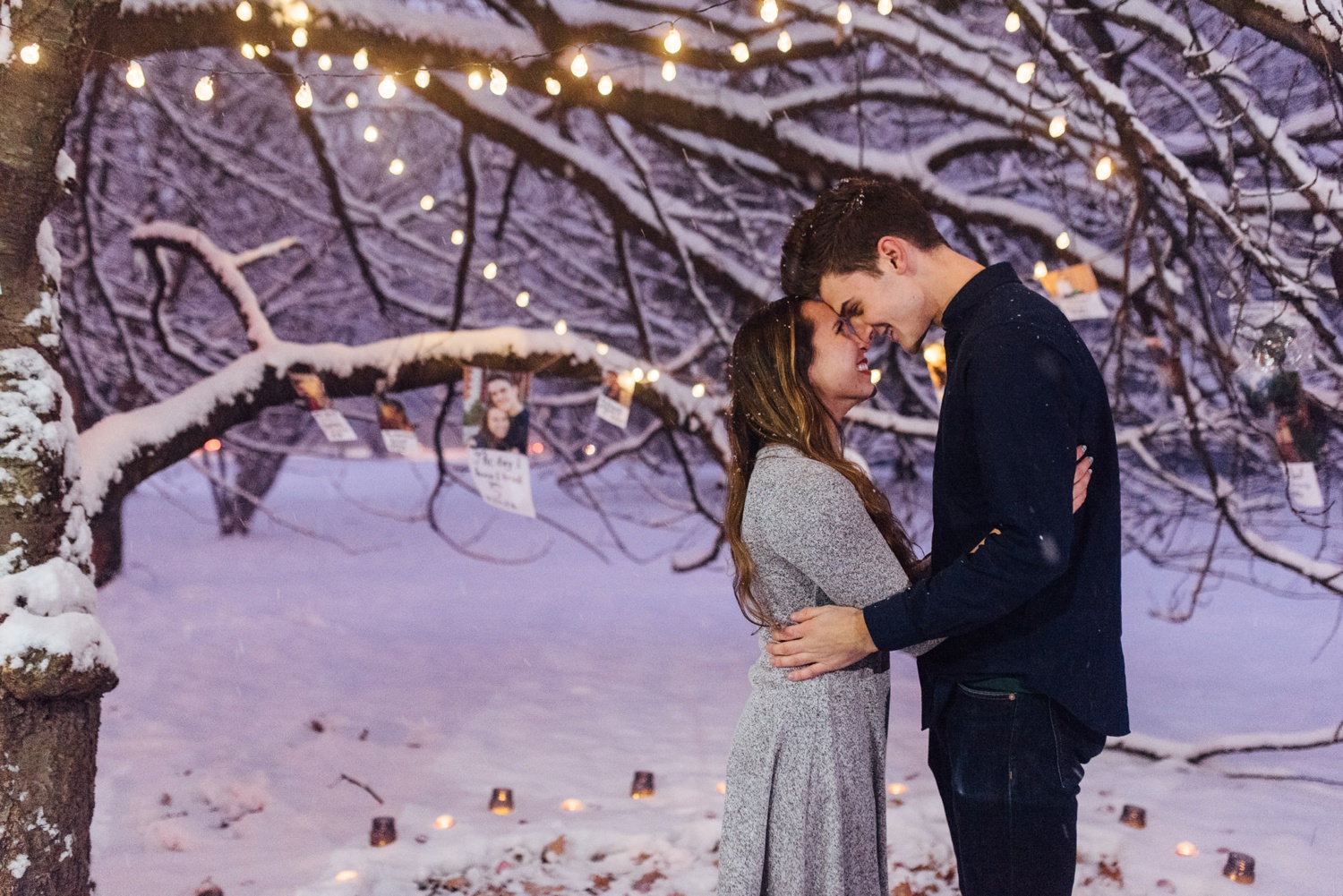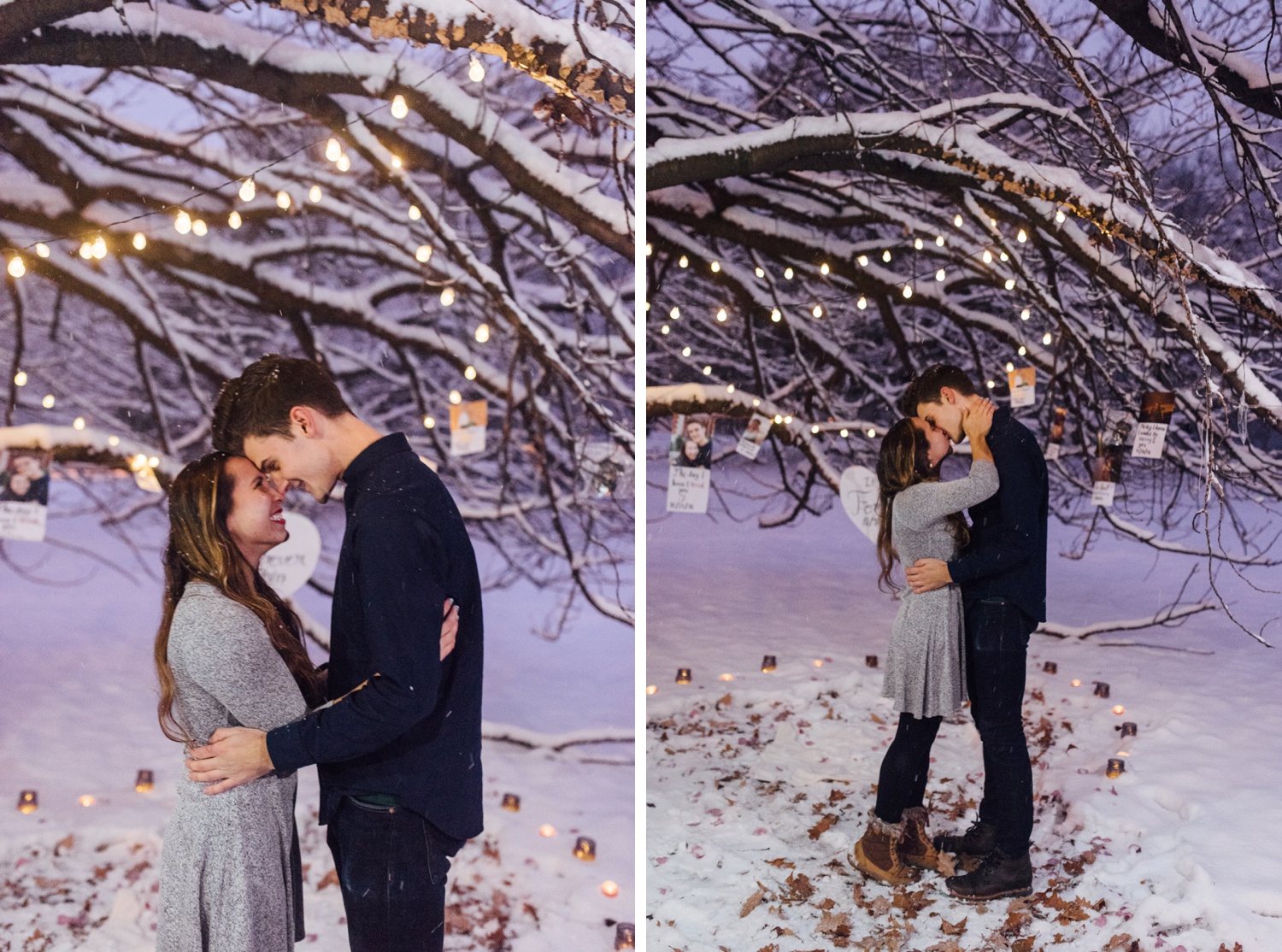 And as a cherry on top, Philadelphia Magazine caught wind of Nathan's snowy surprise, and their proposal was featured on Philly Mag's website on Tuesday!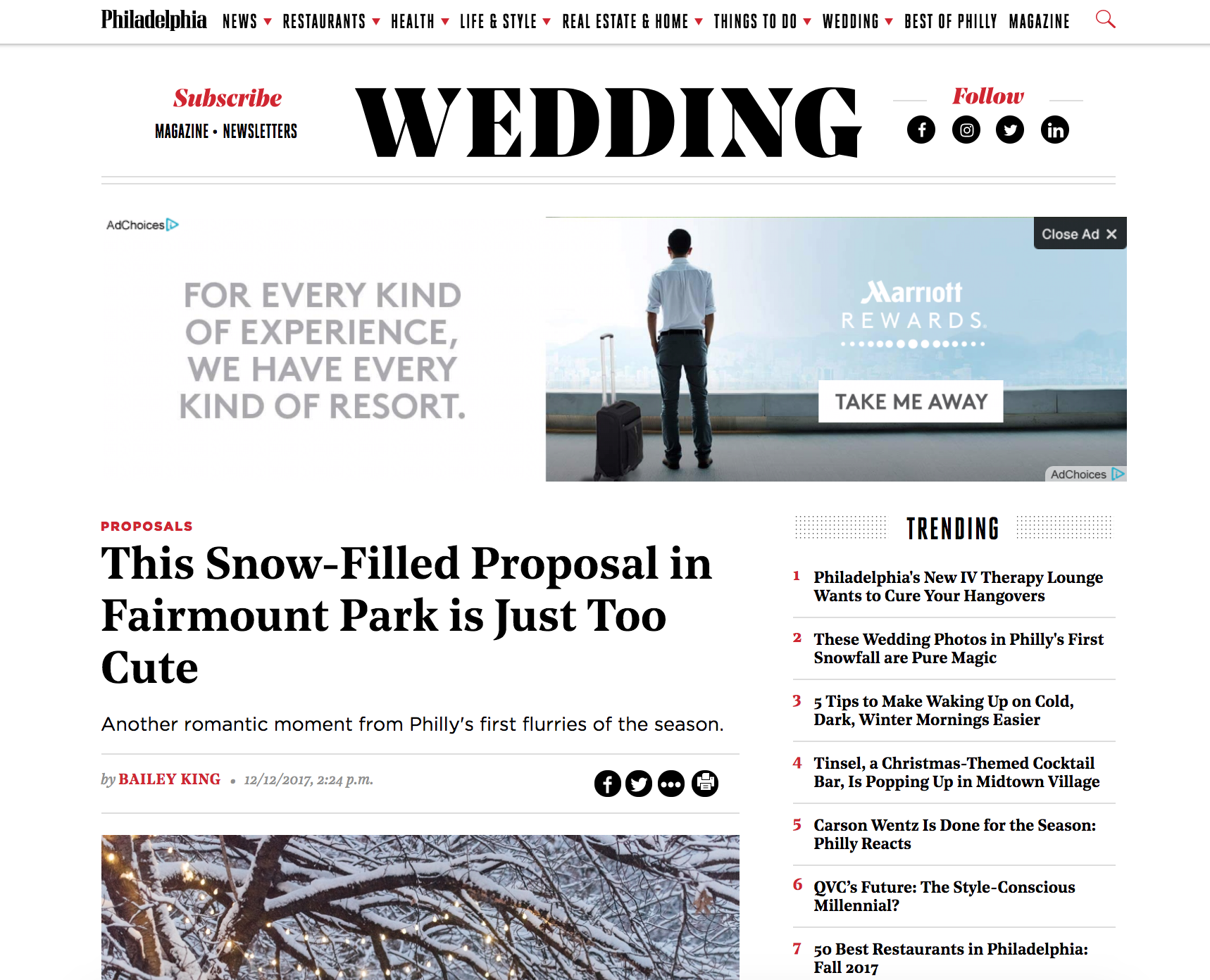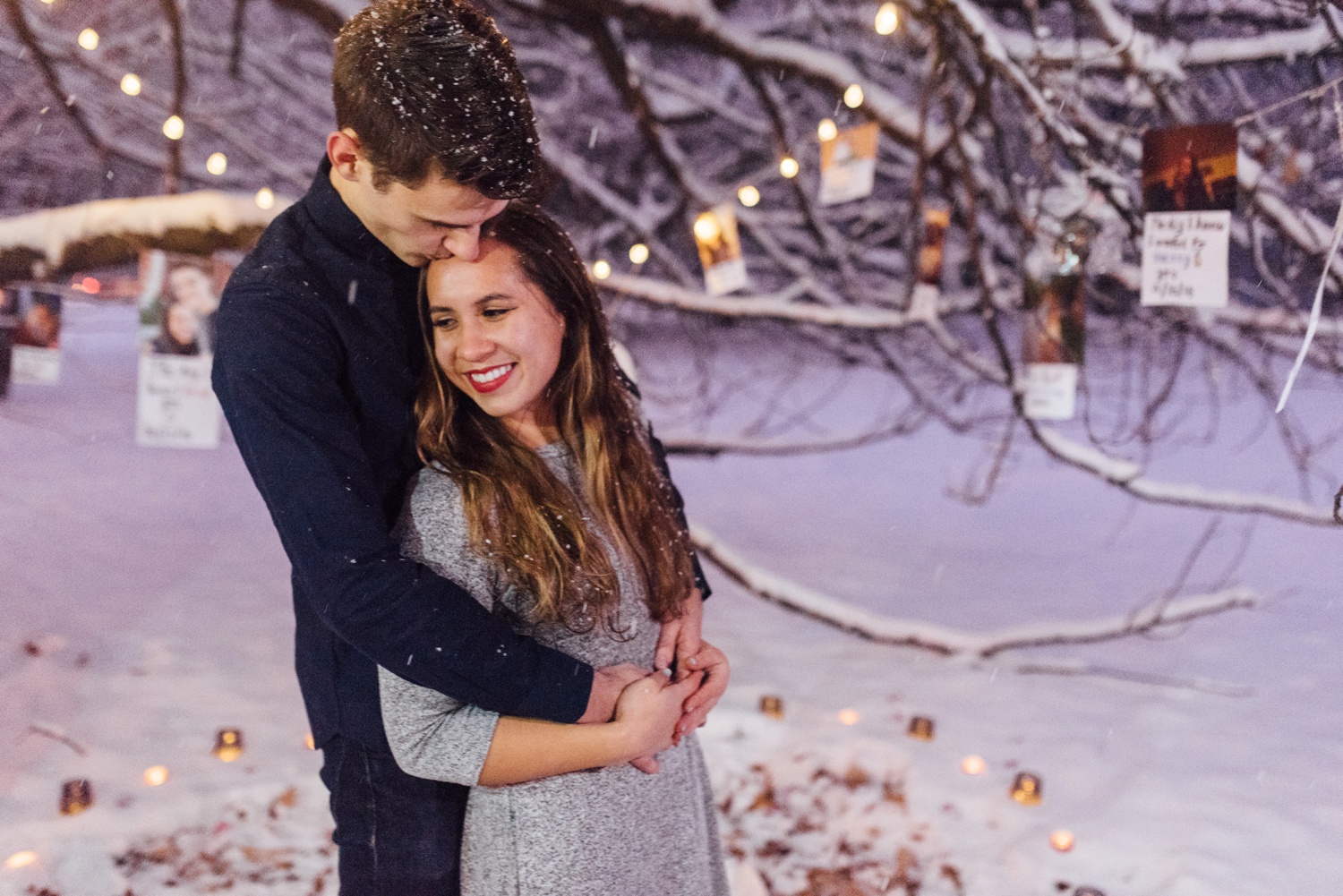 Loved witnessing the start to your forever, Nathan & Tiffany!