Sometimes people ask me whether I have a favorite kind of wedding to shoot. That's easy. I like: 1) couples who like each other a LOT and 2) couples who are unashamed about what they like and make their wedding reflect their style. Tim & Erin, I like you. And your Abbie Holmes Estate wedding… scroll away!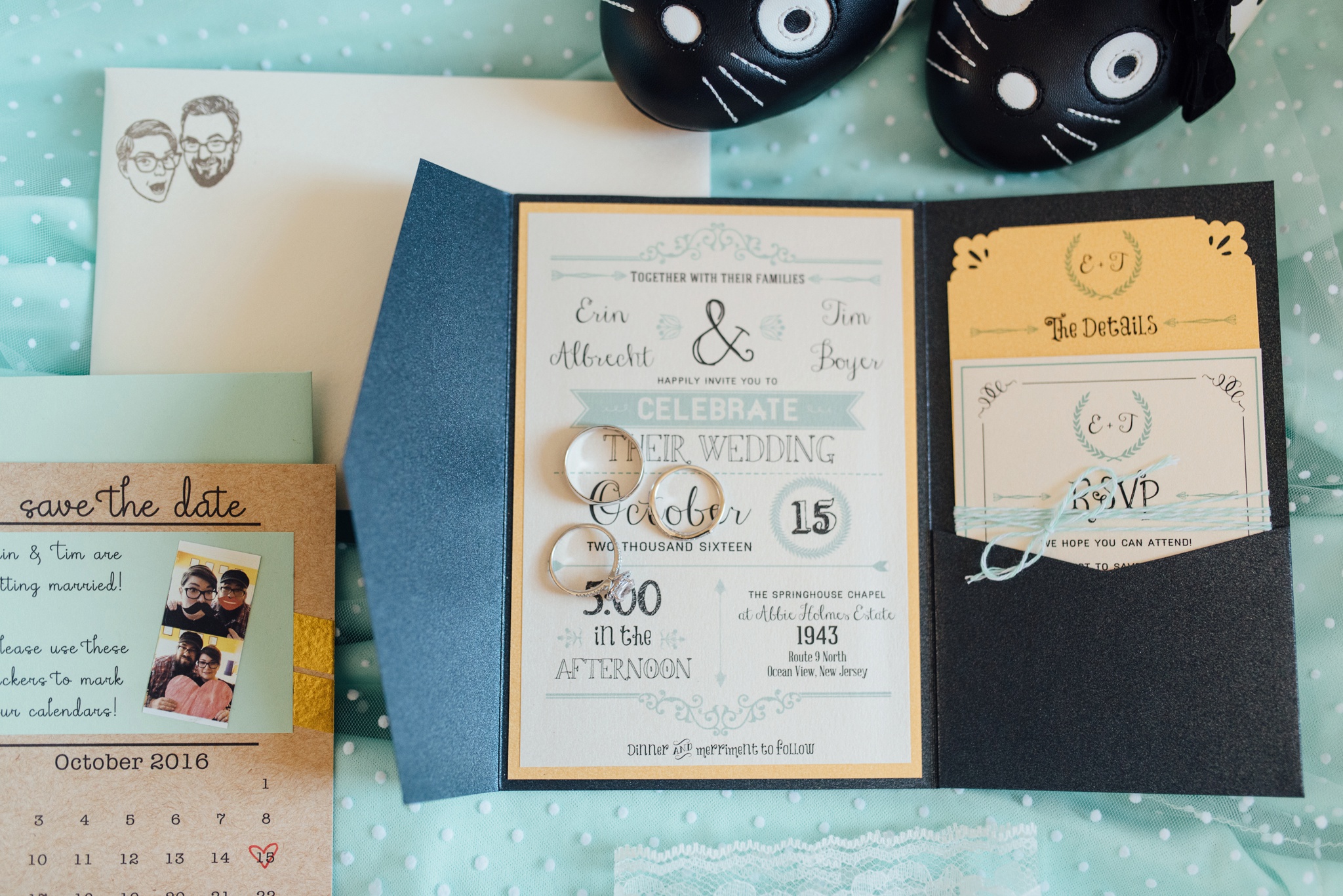 These two have four cats and KINDA love felines. Can you tell?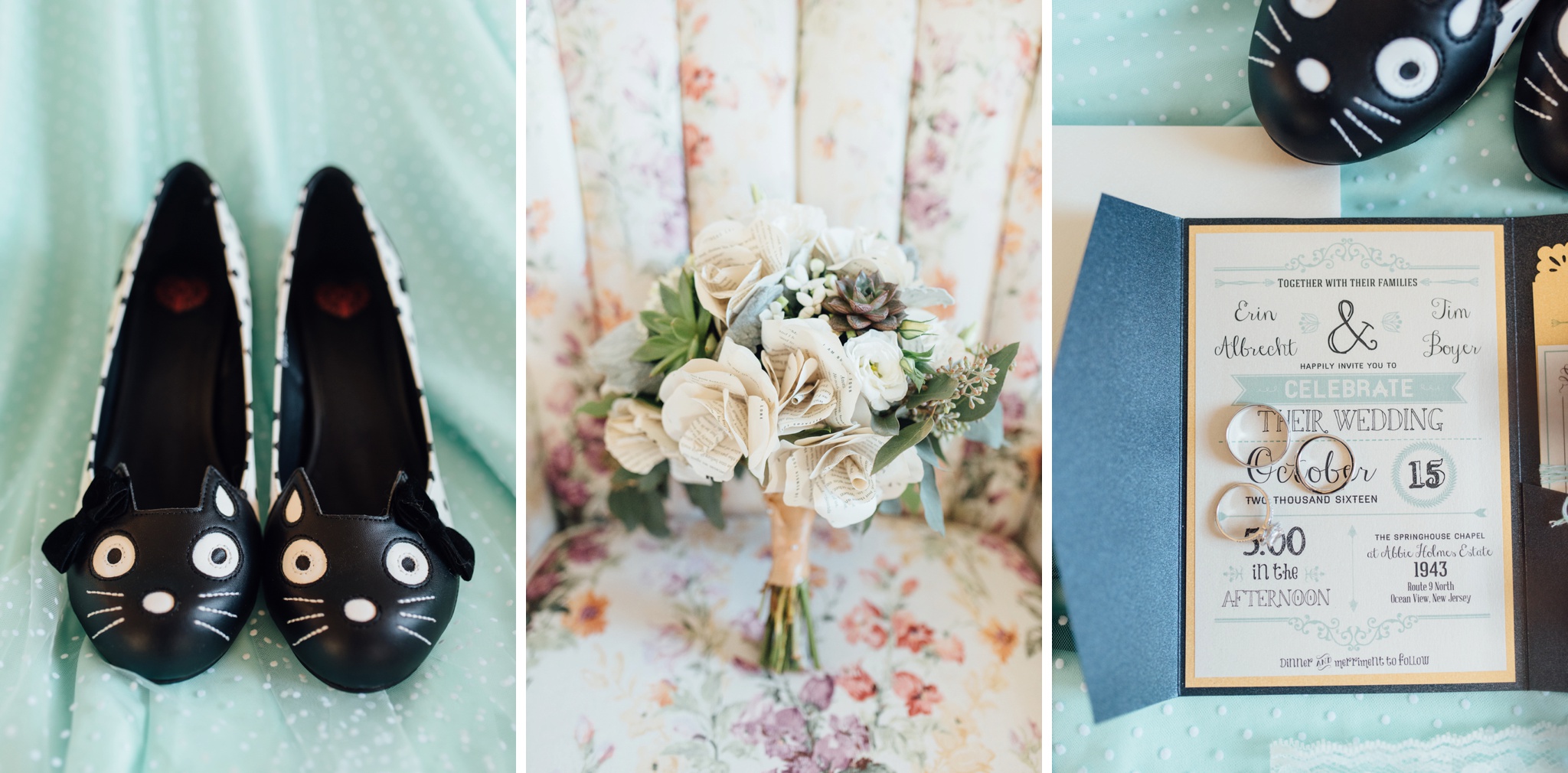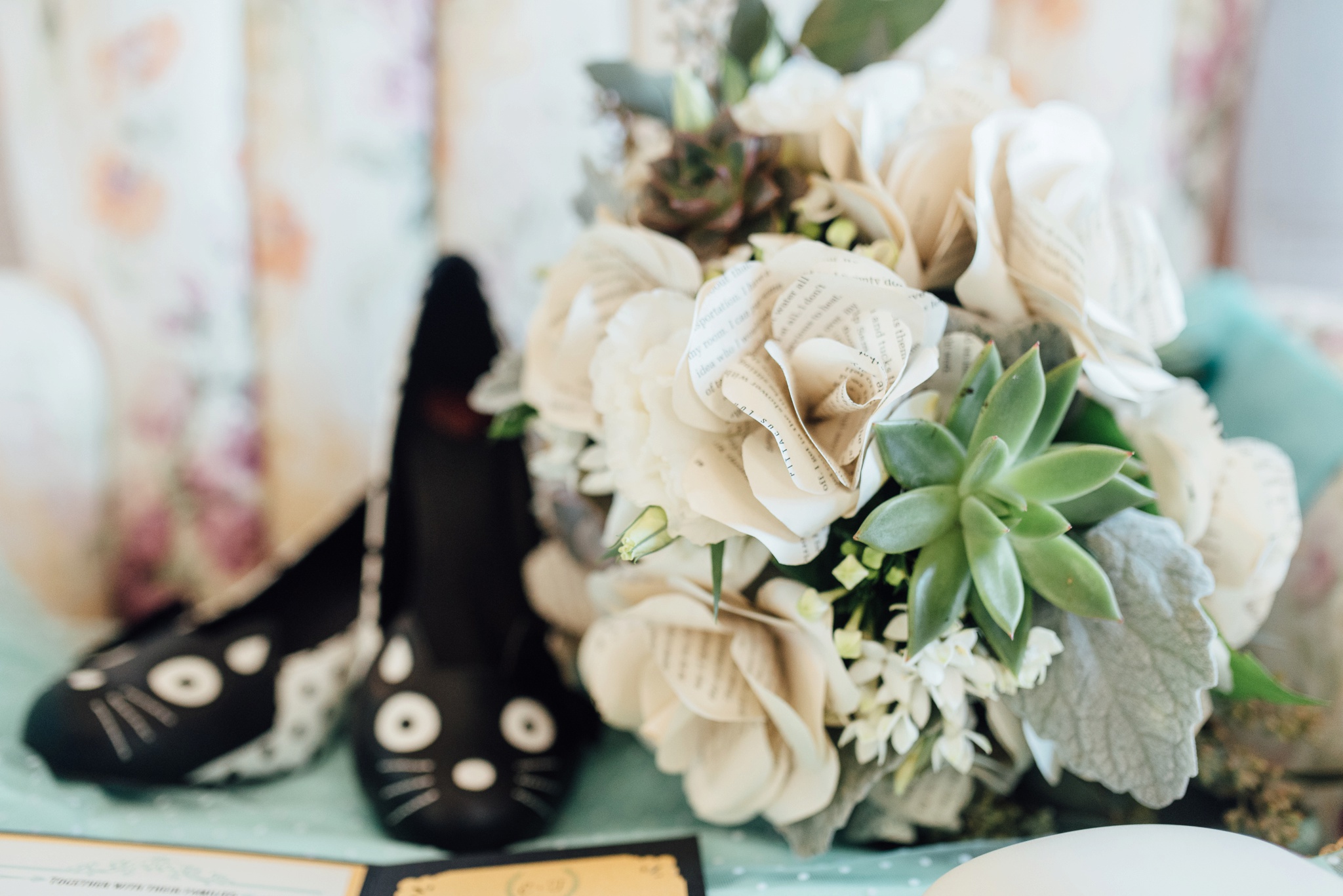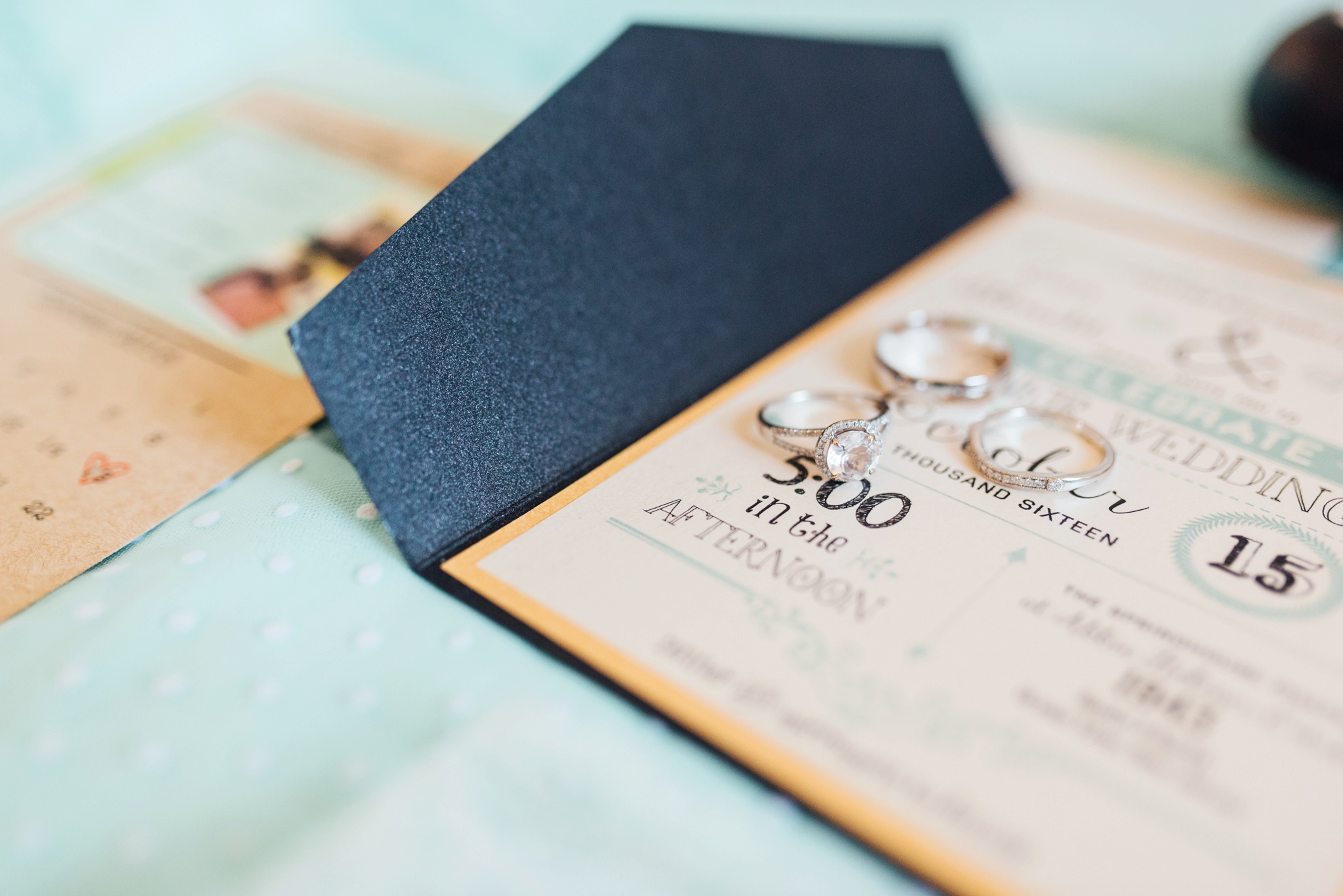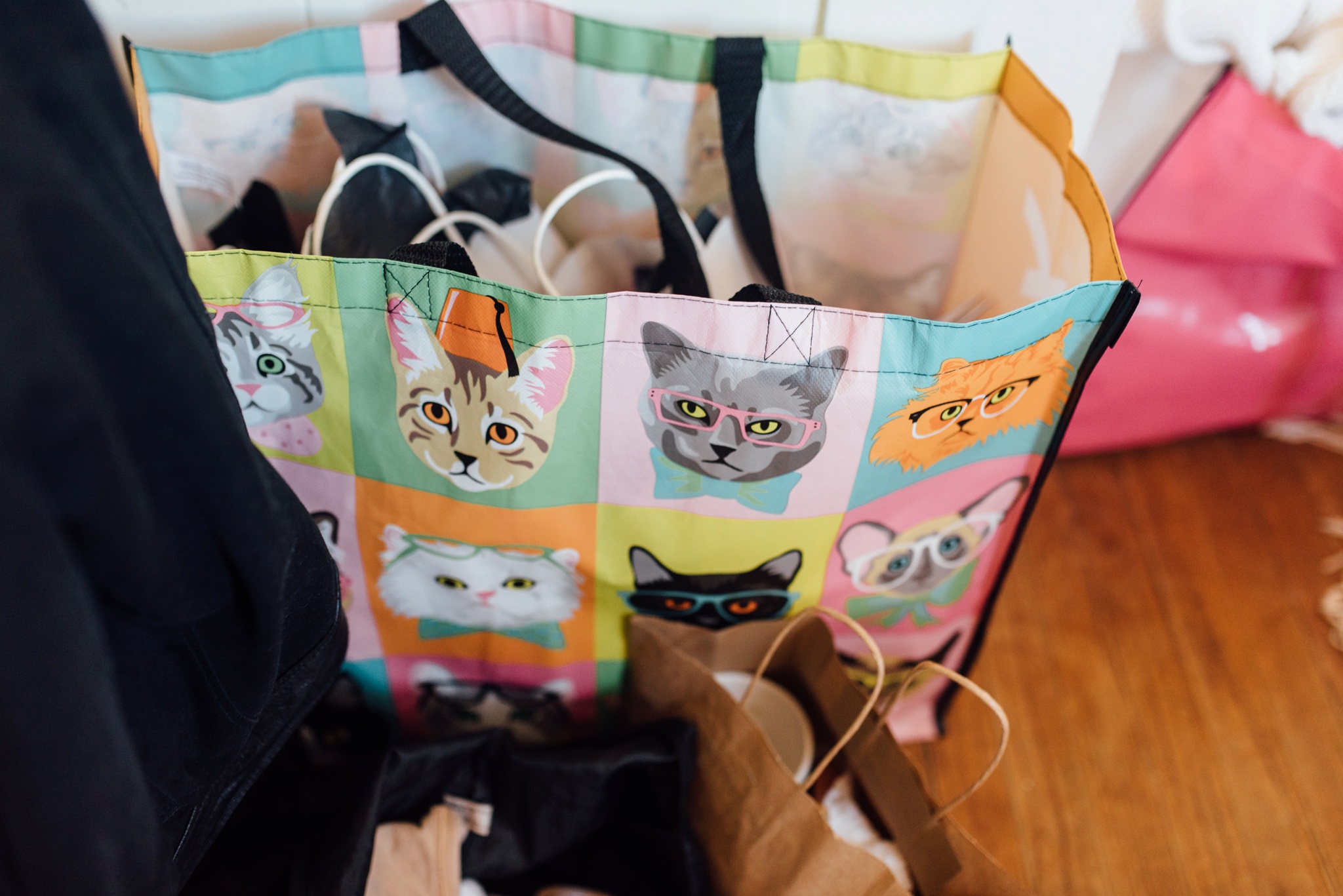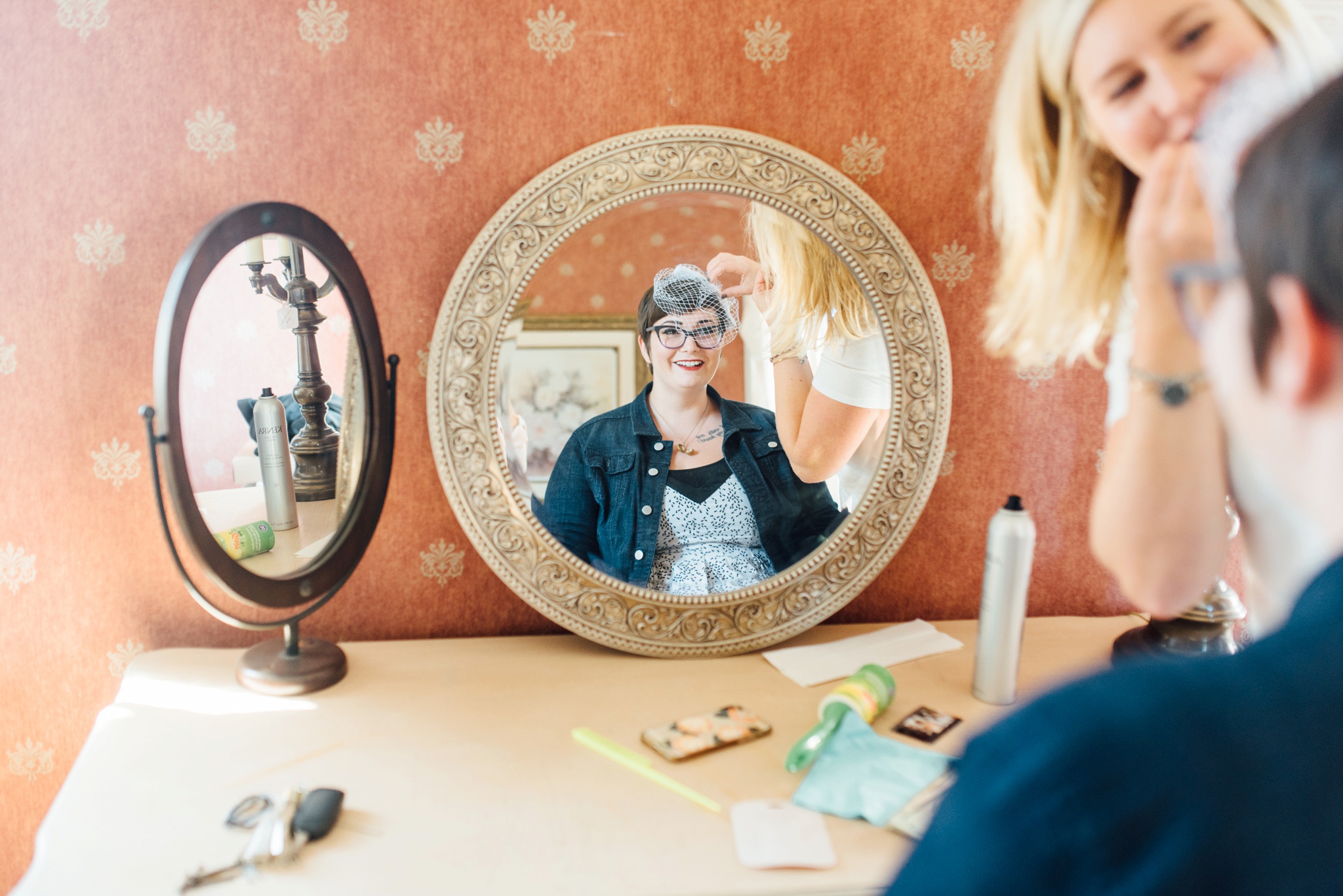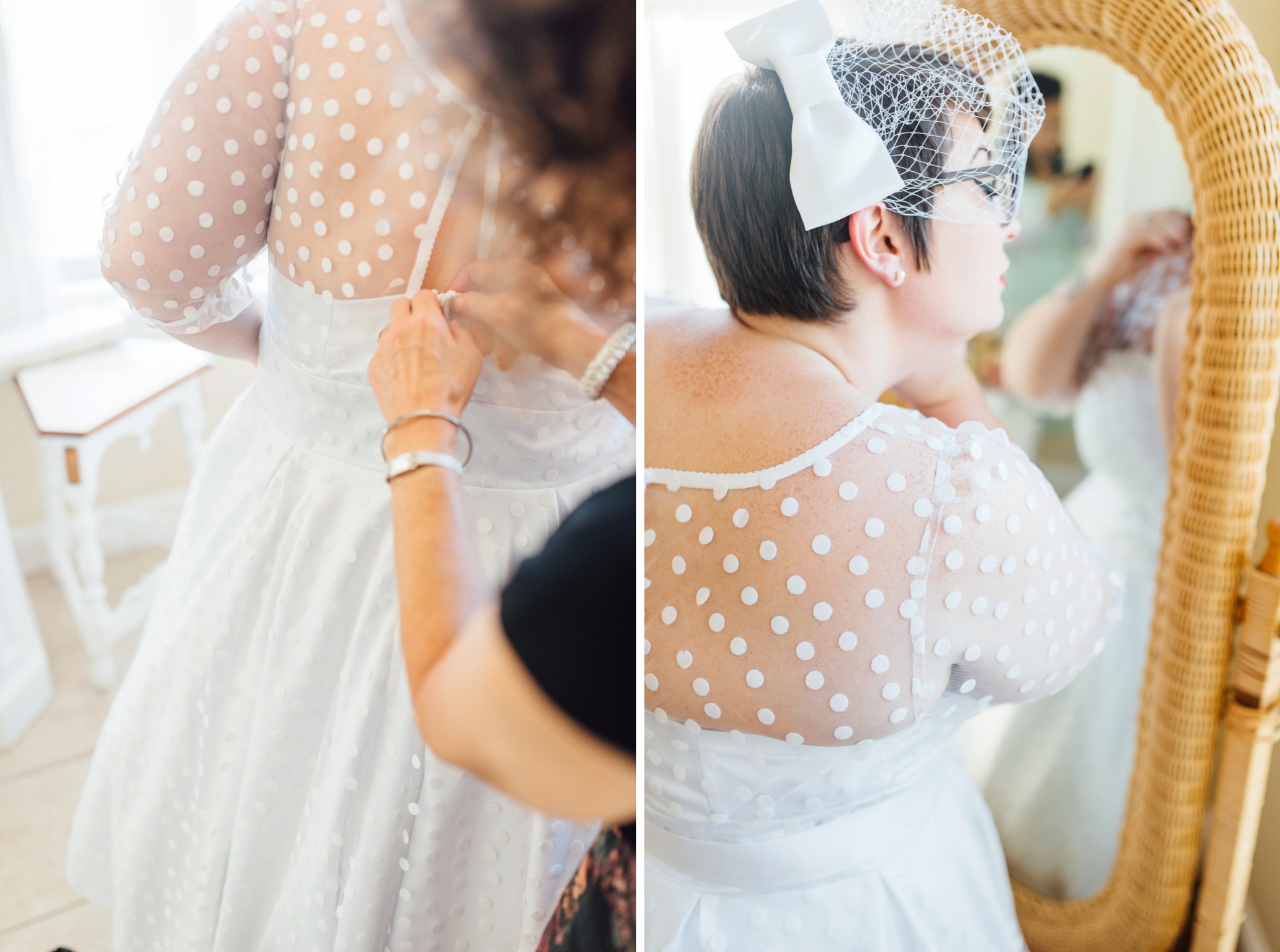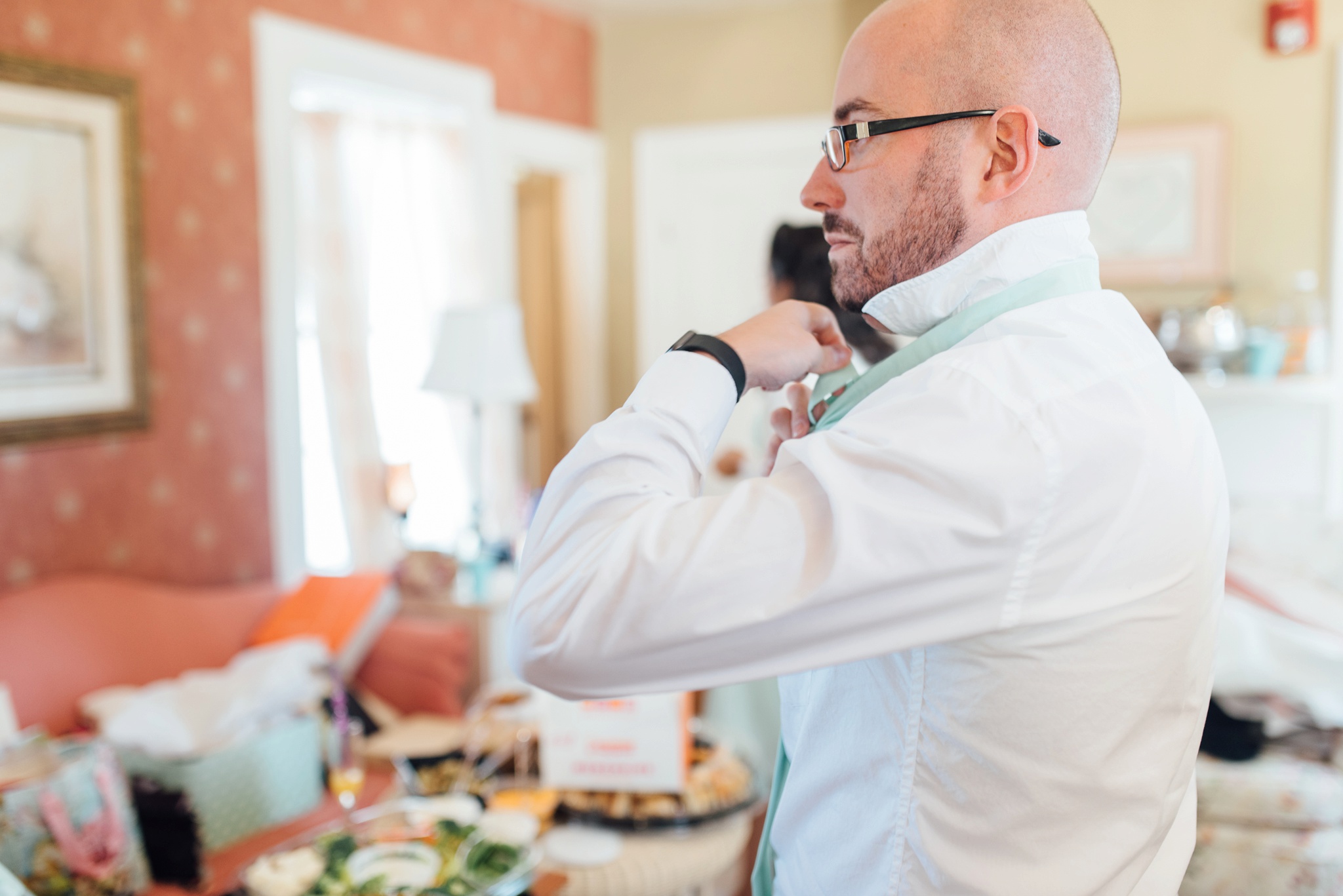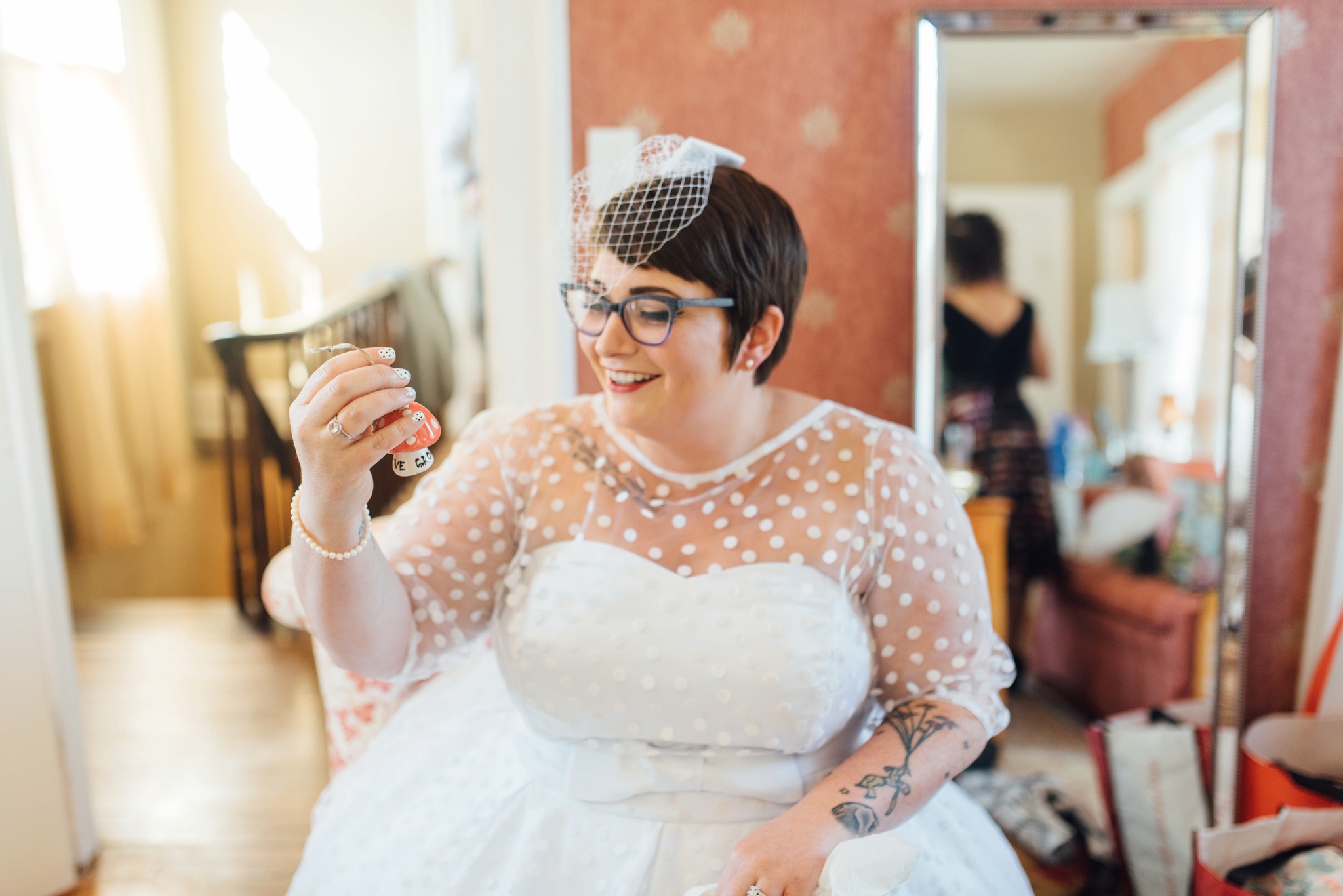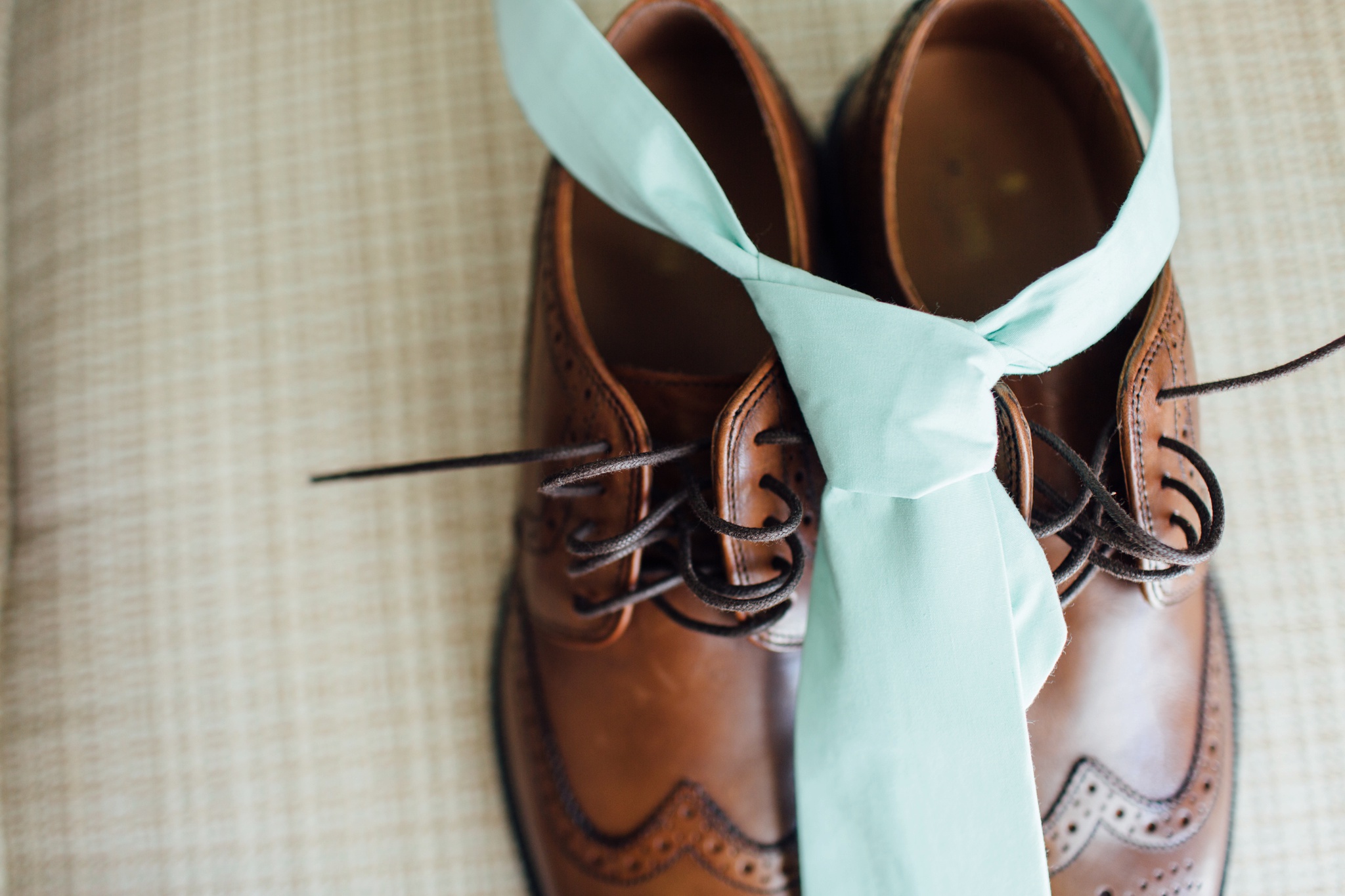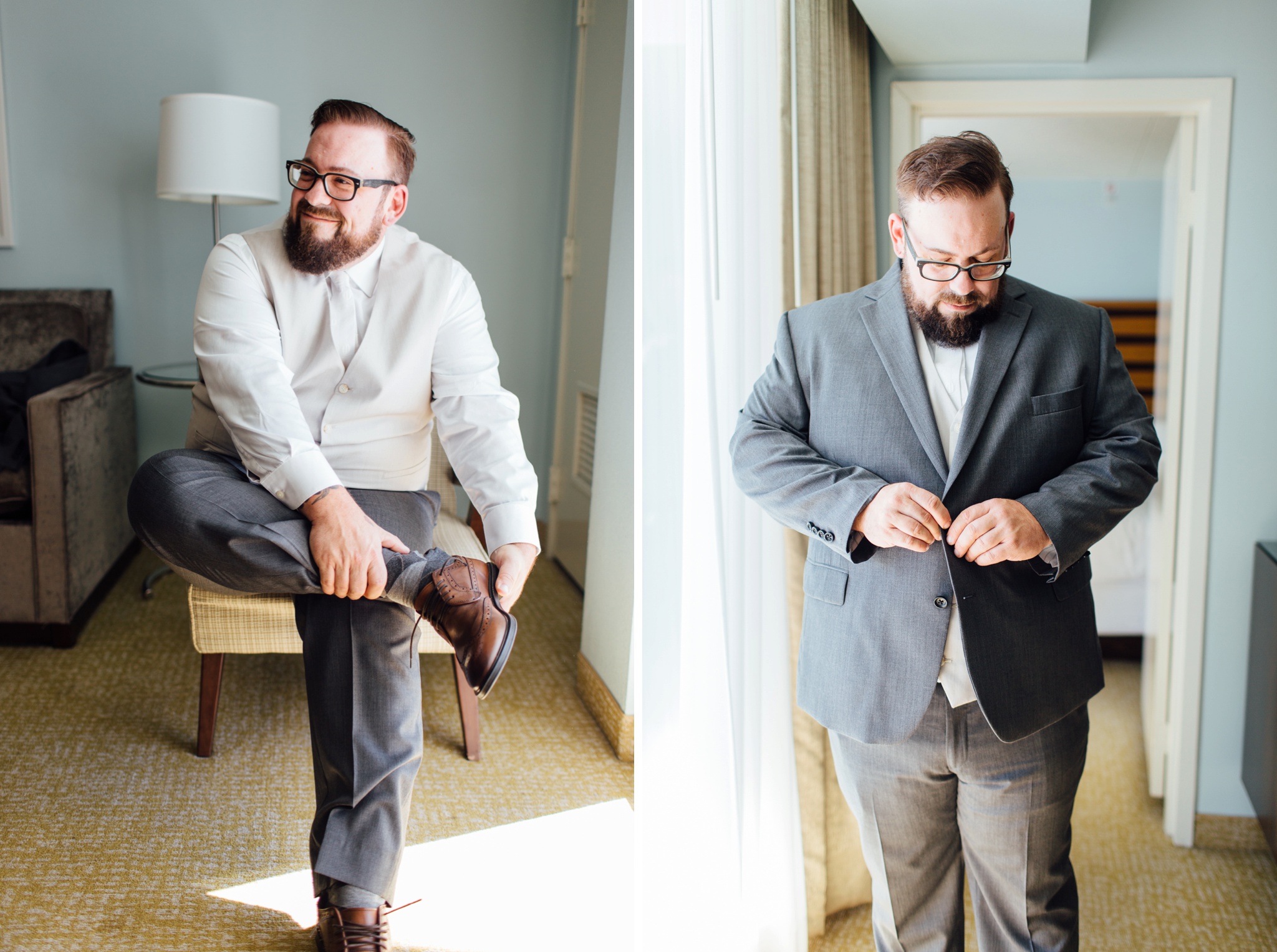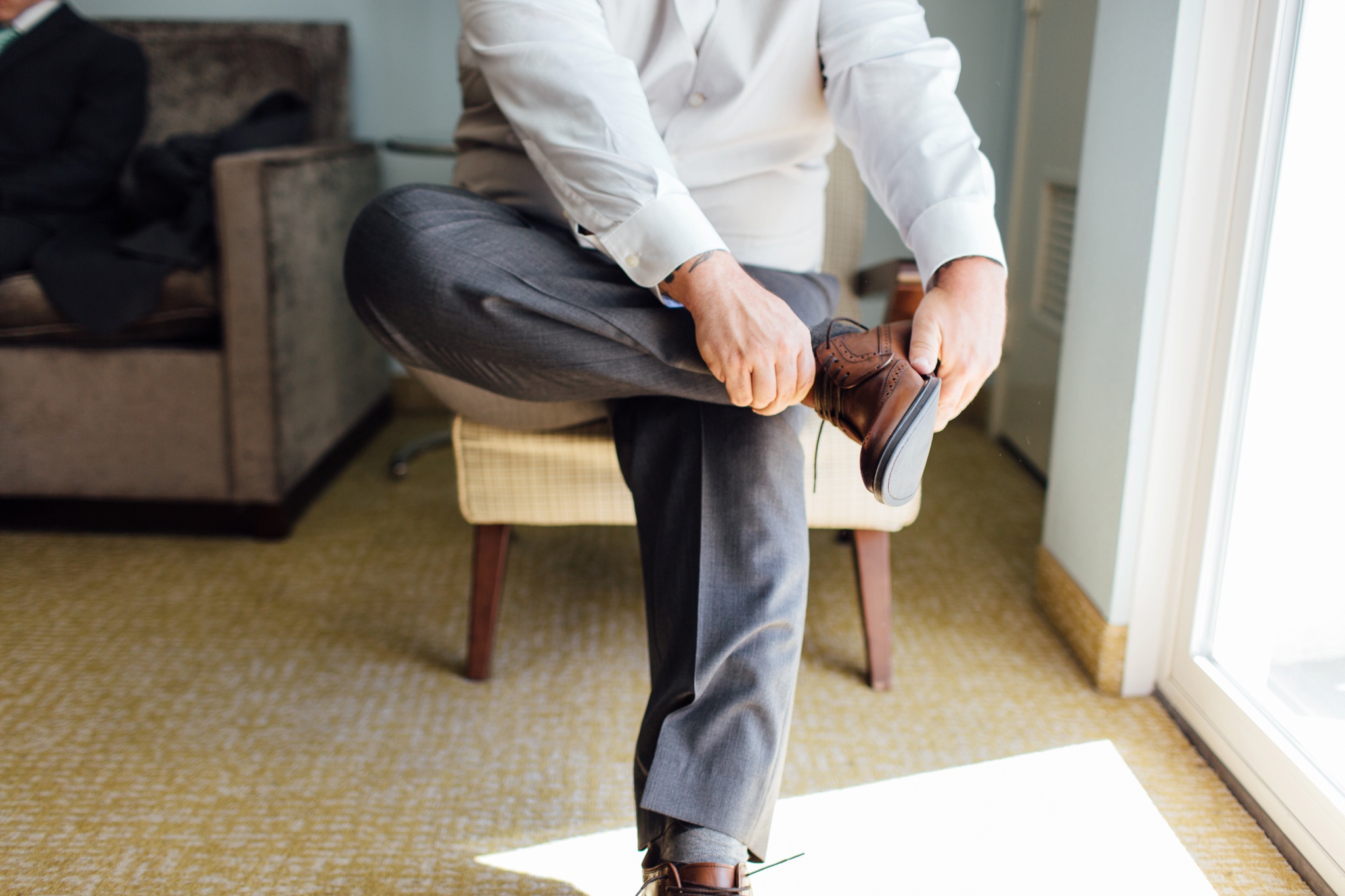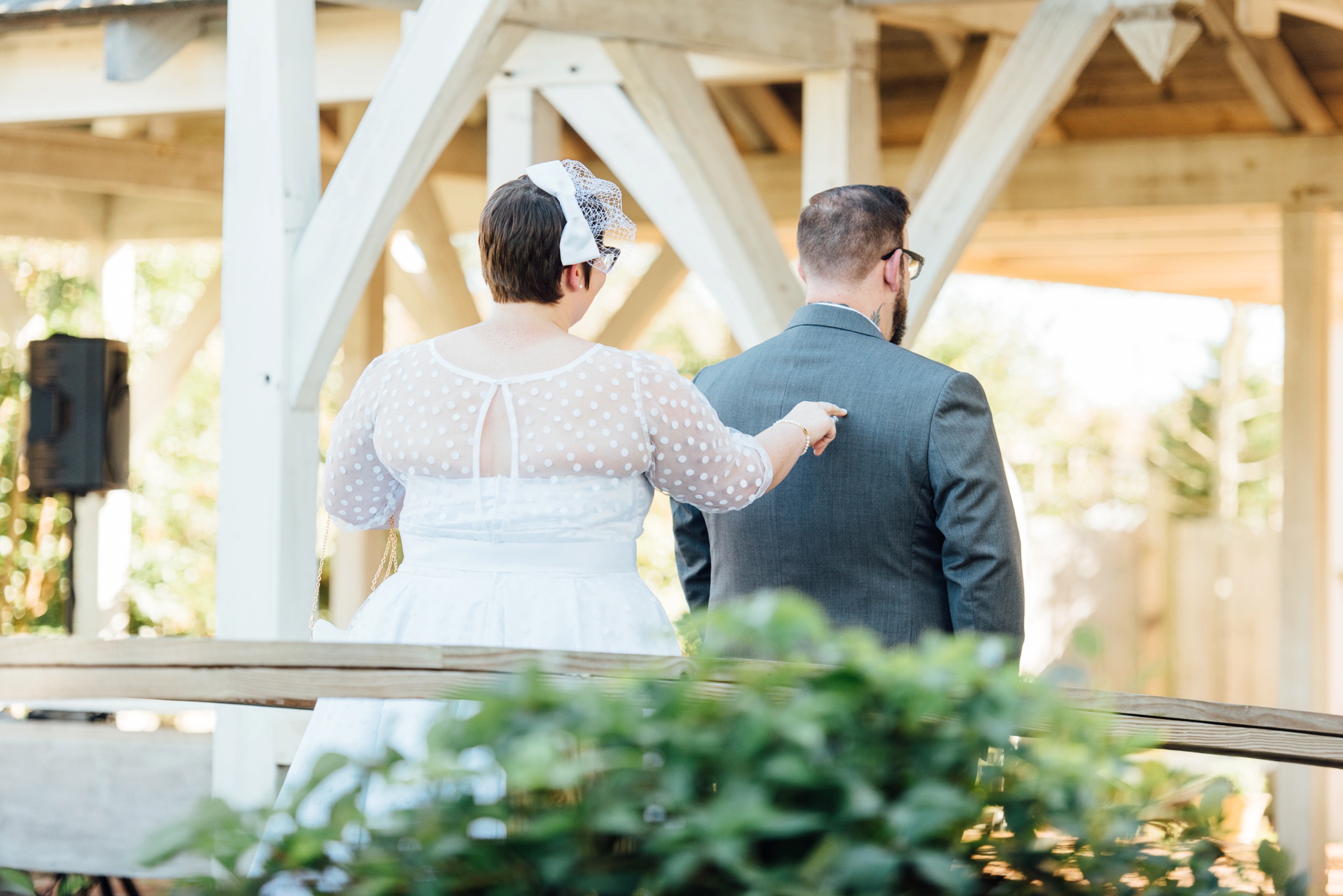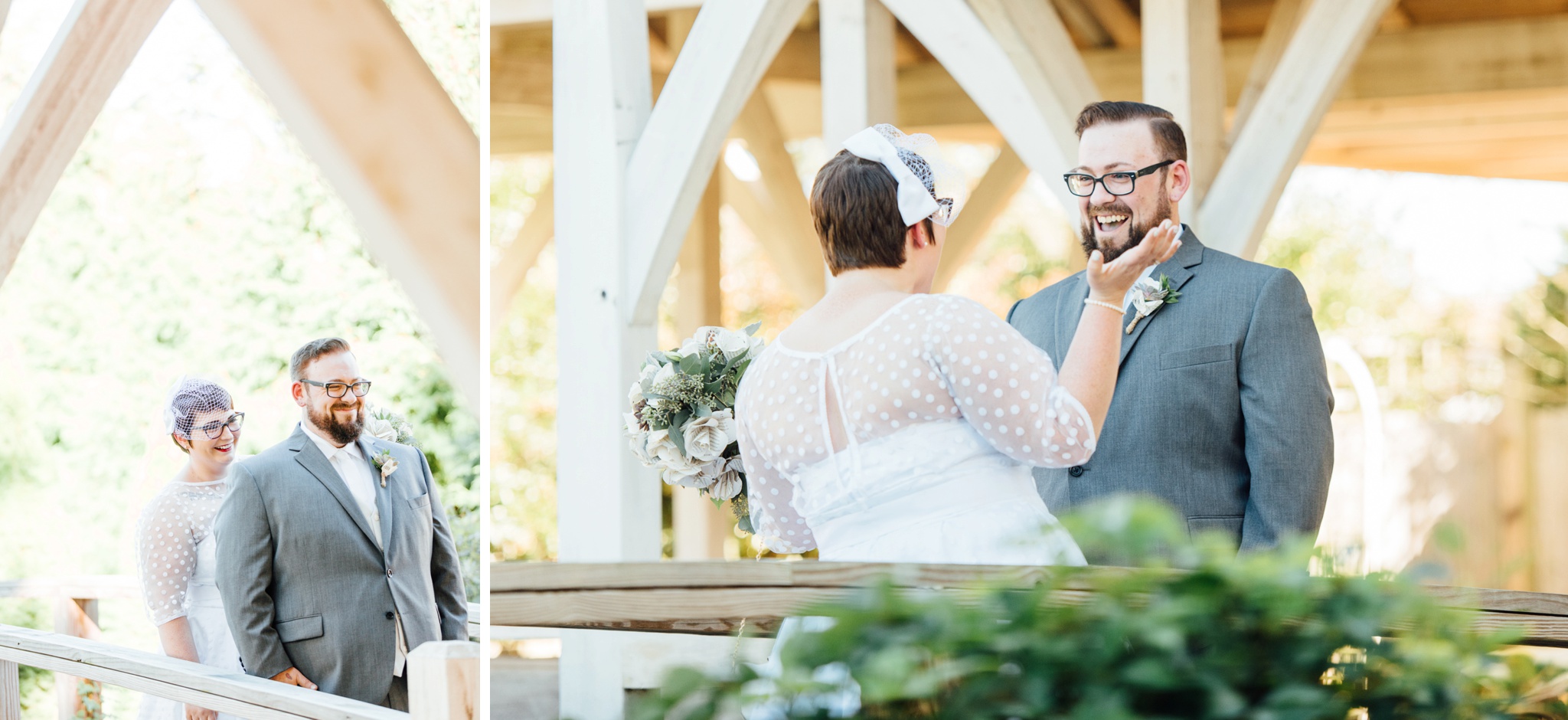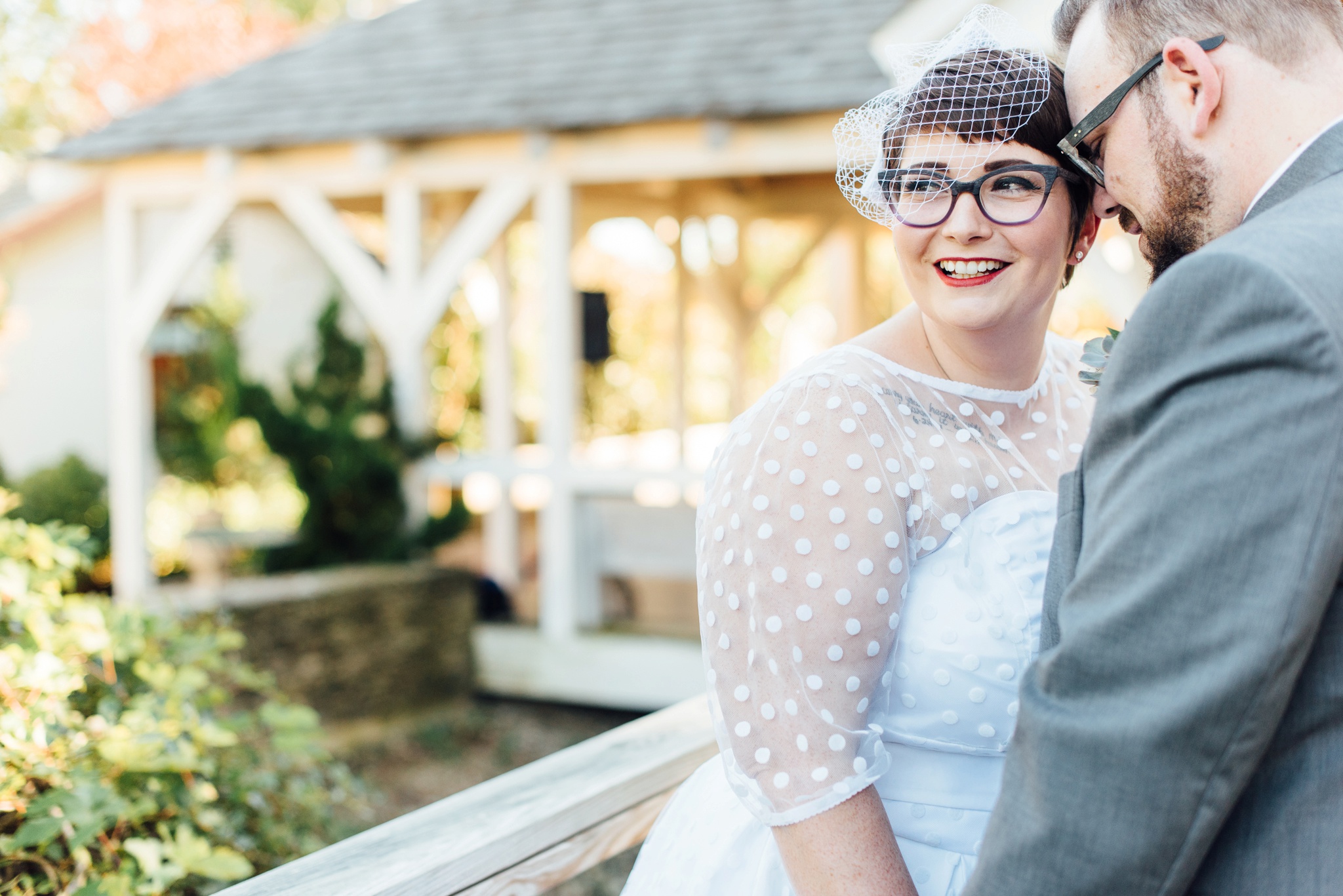 I am obsessed with Erin's wedding day outfit from head to toe.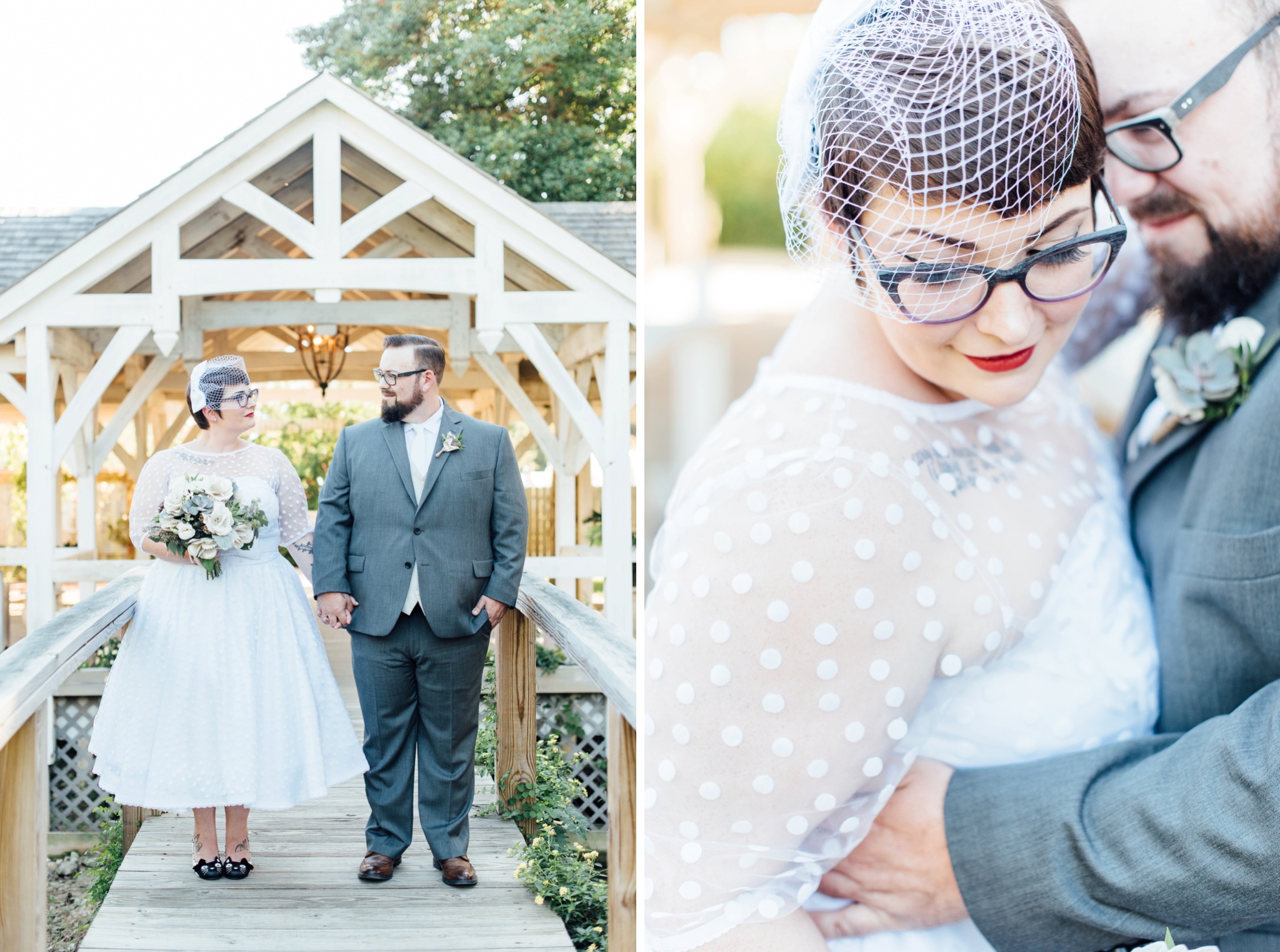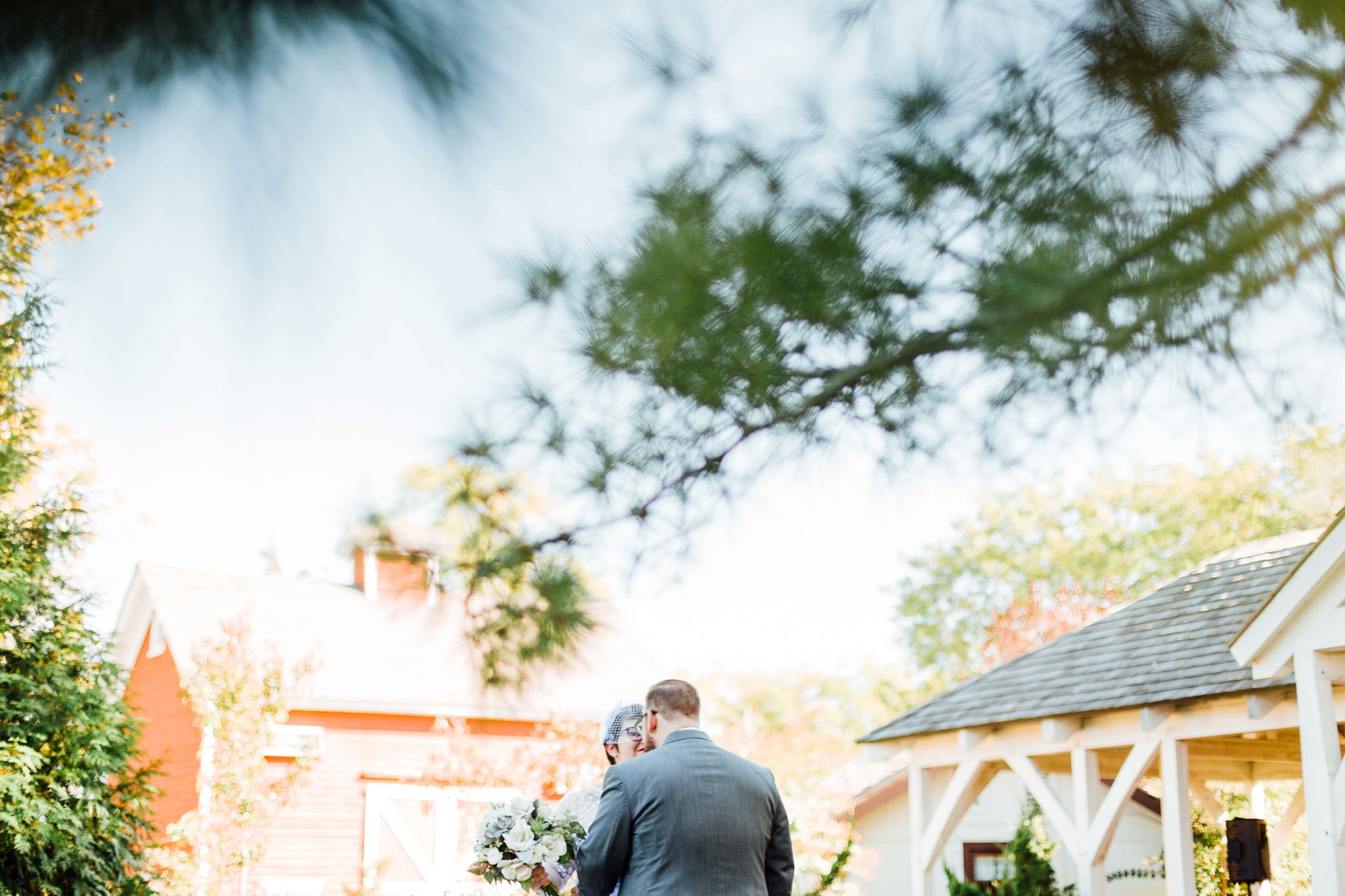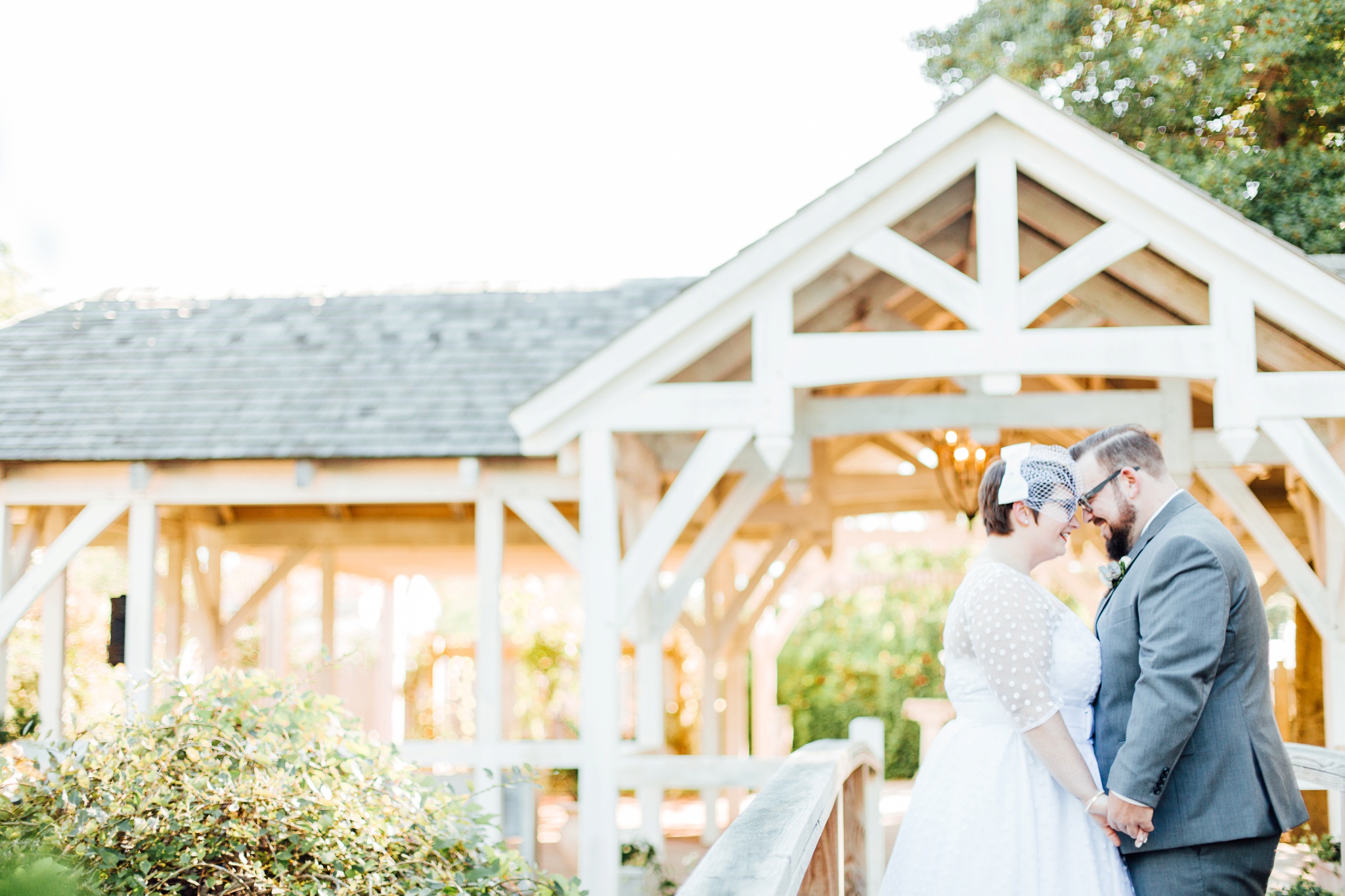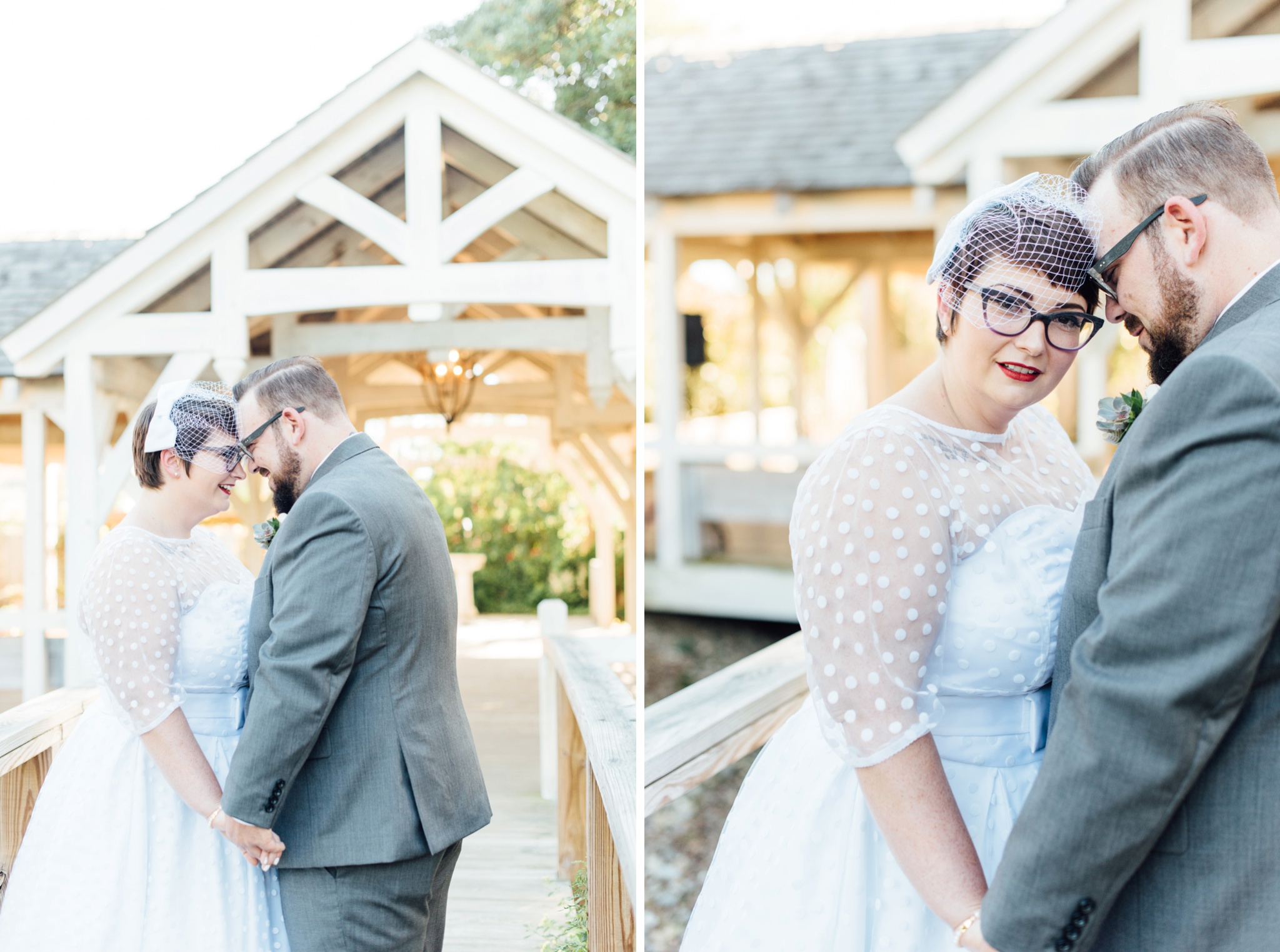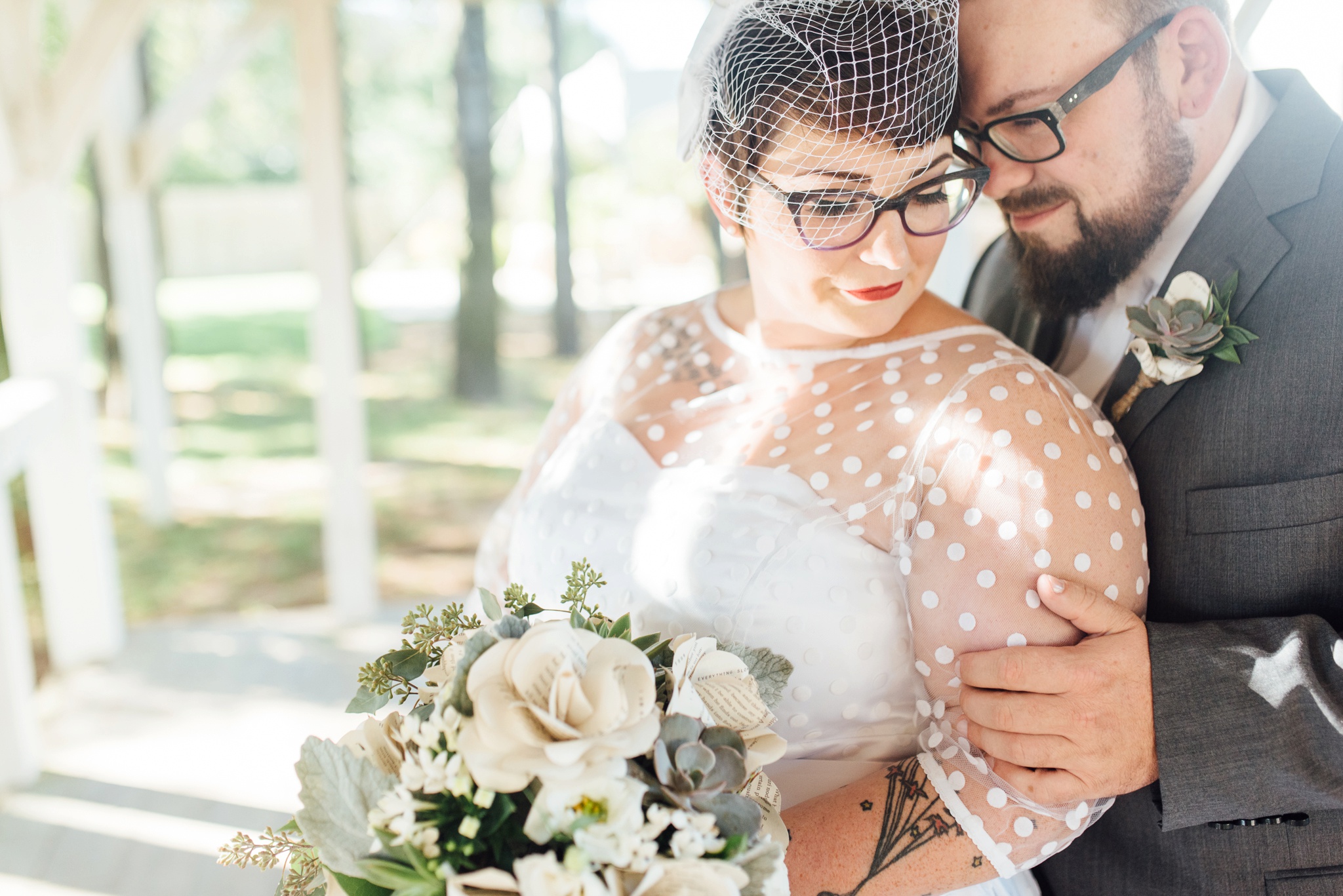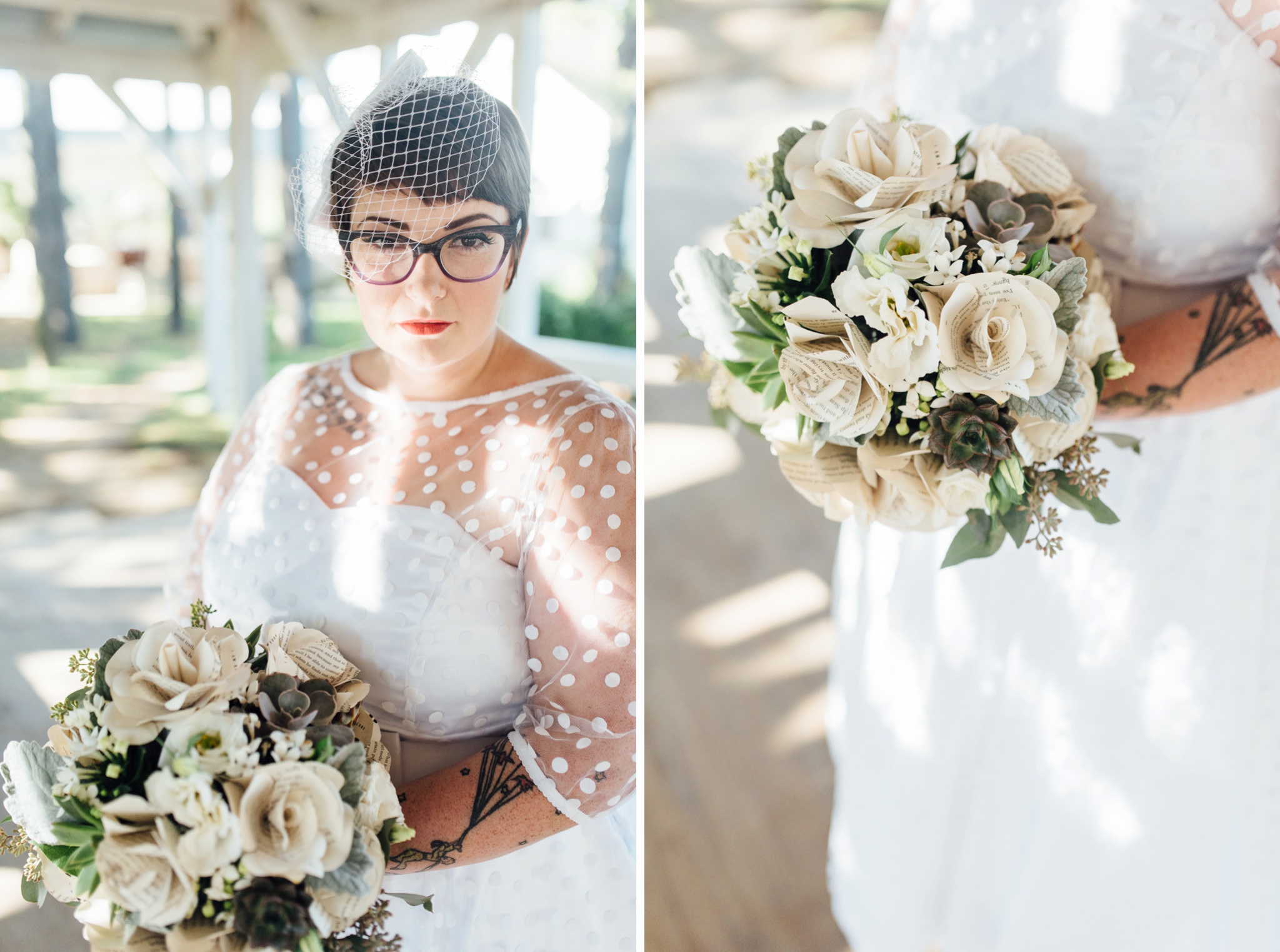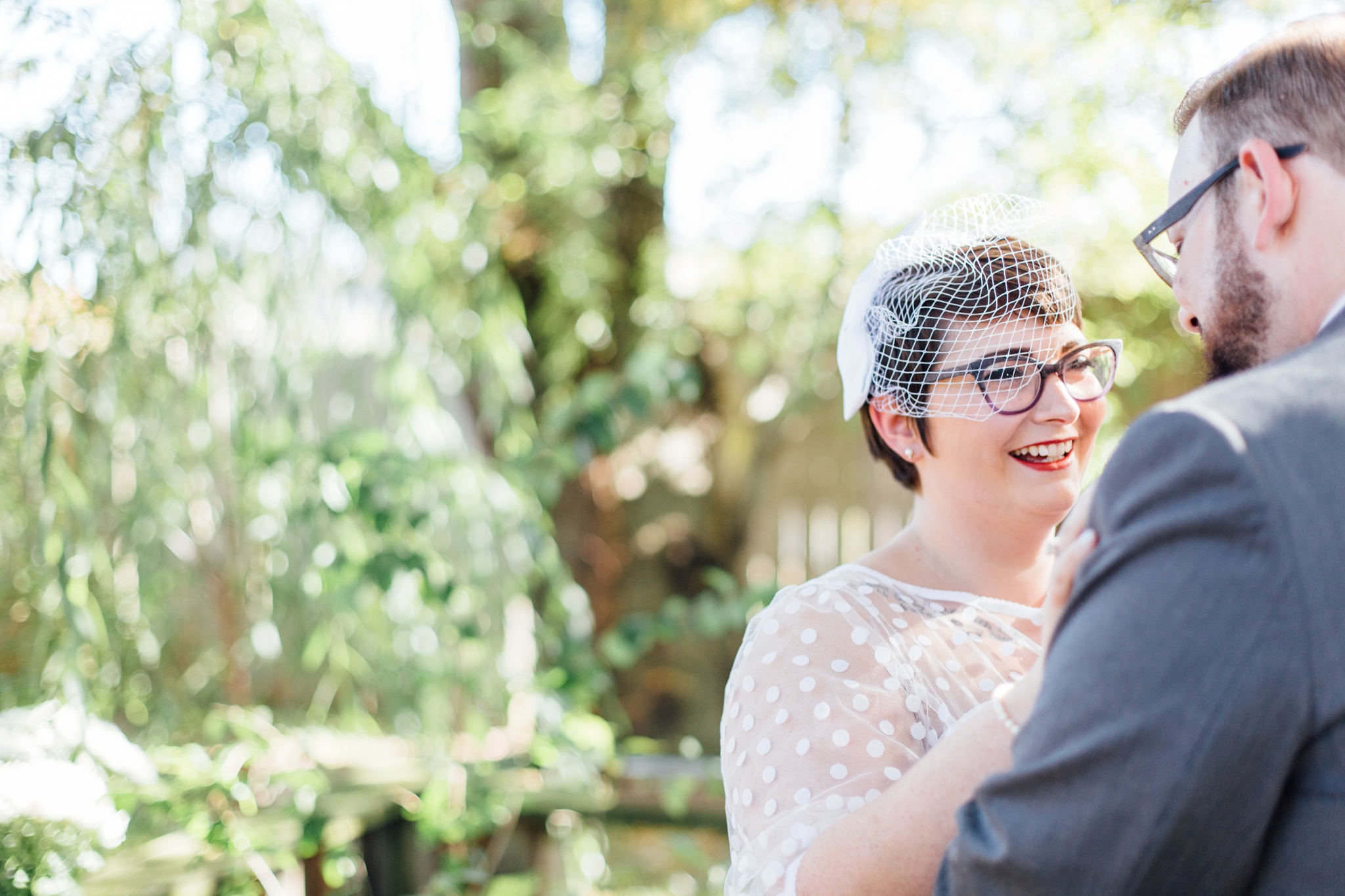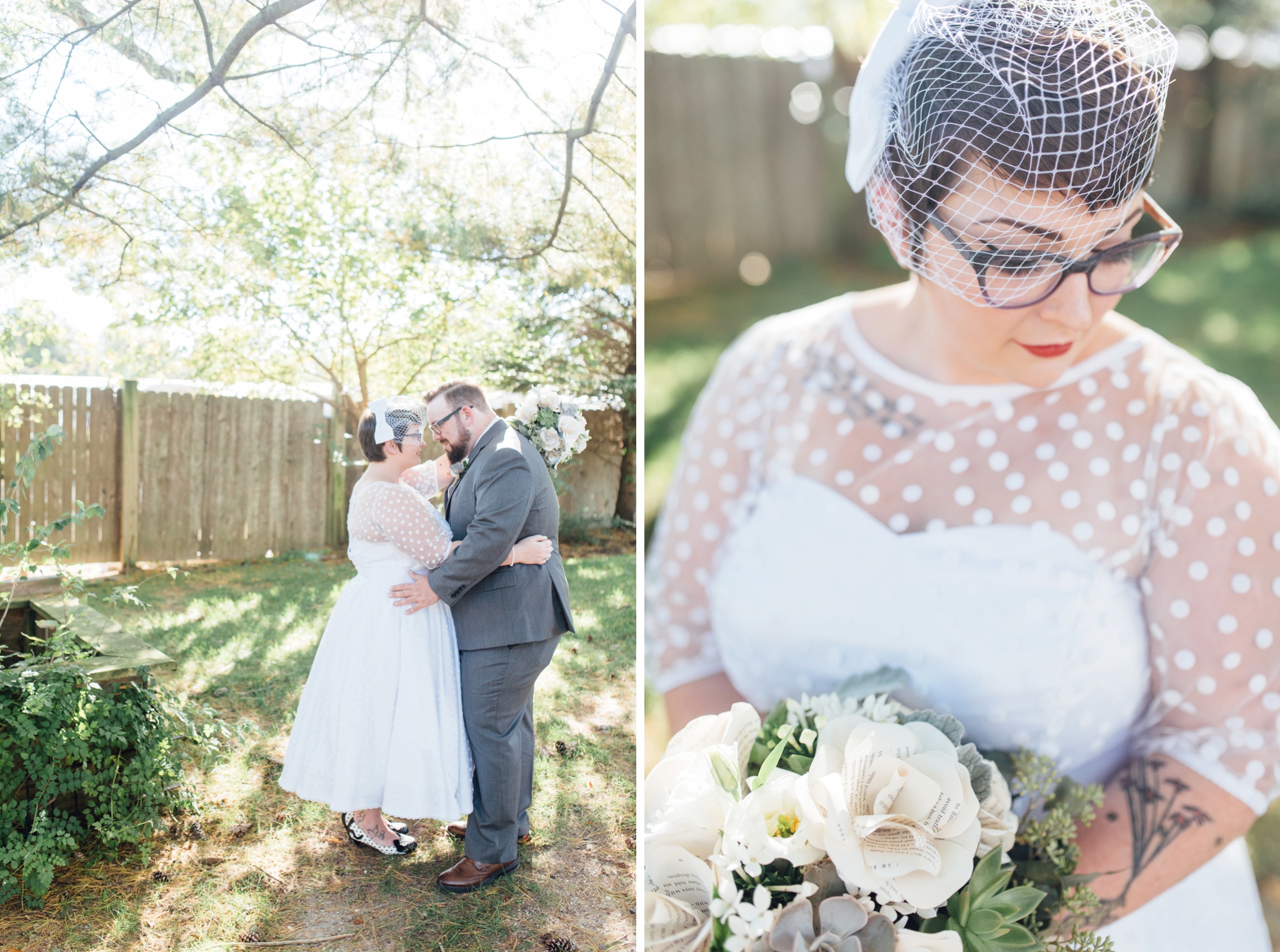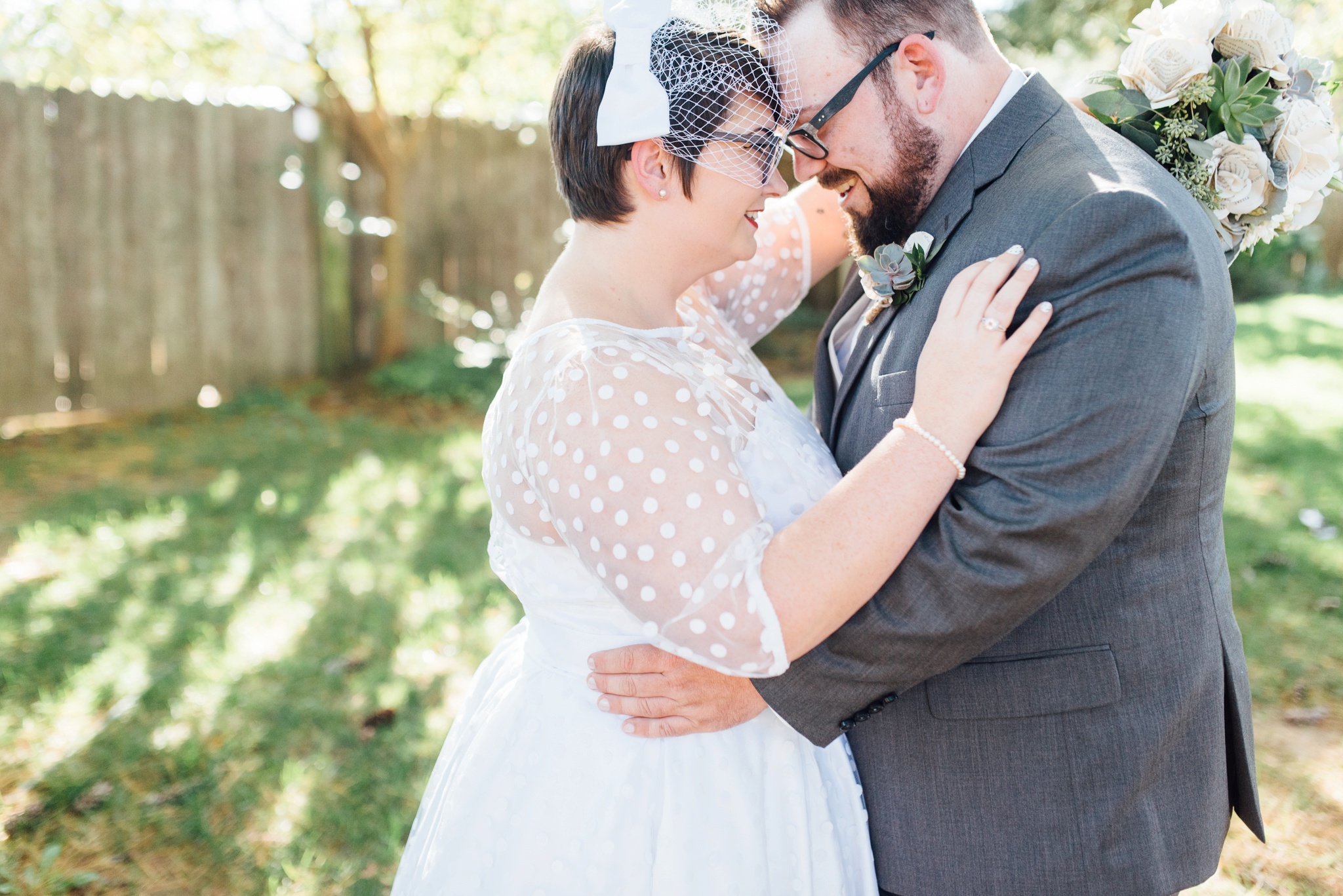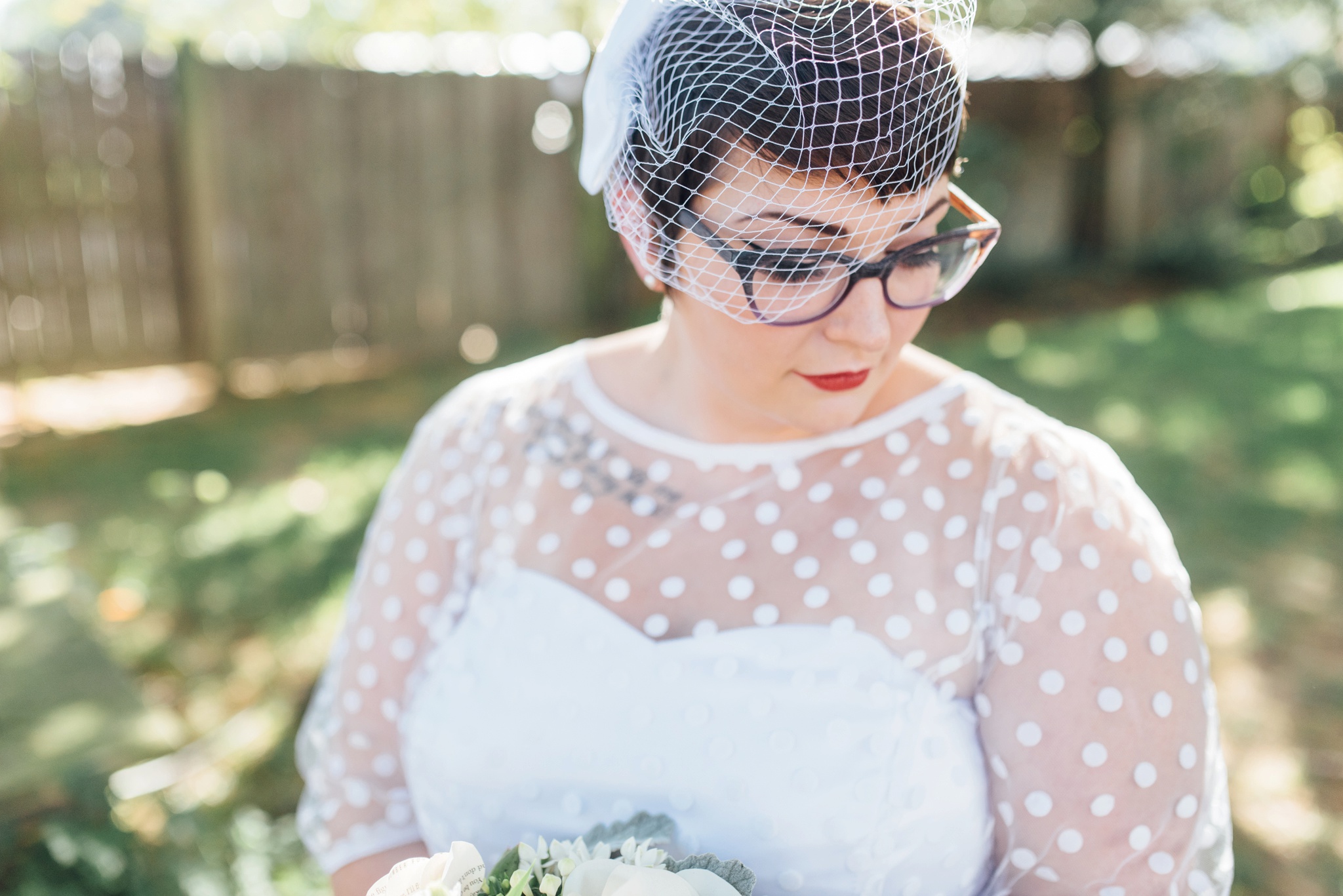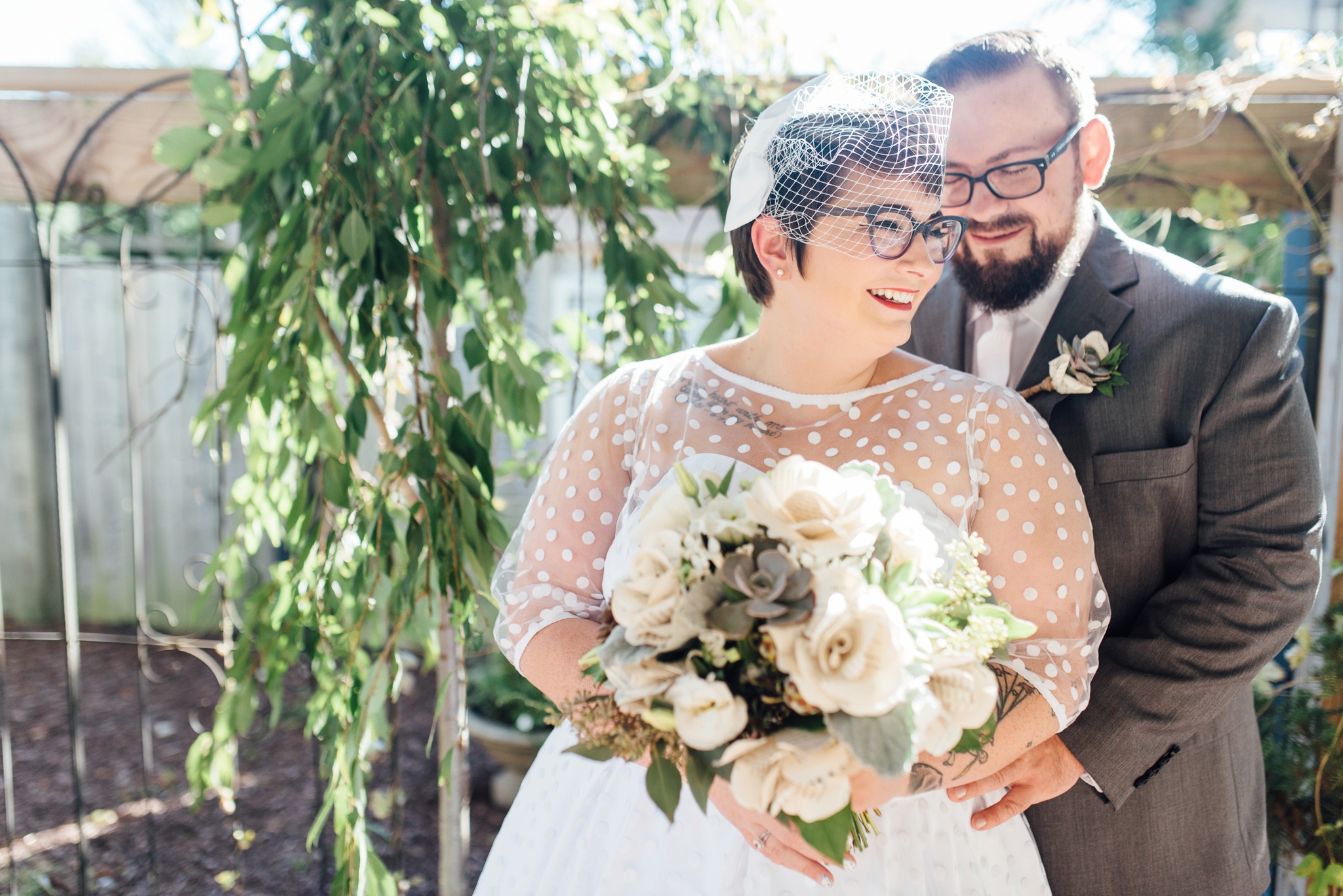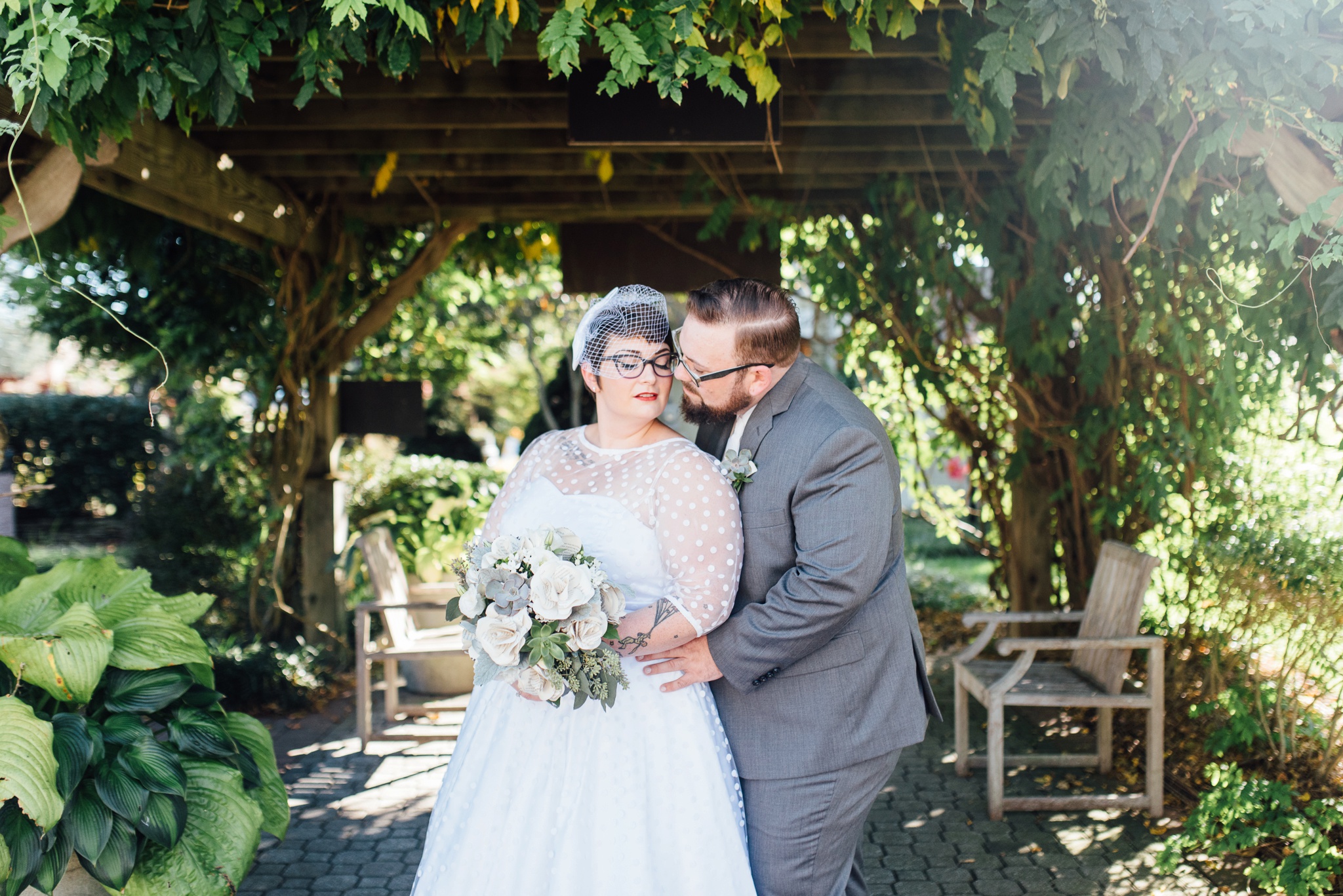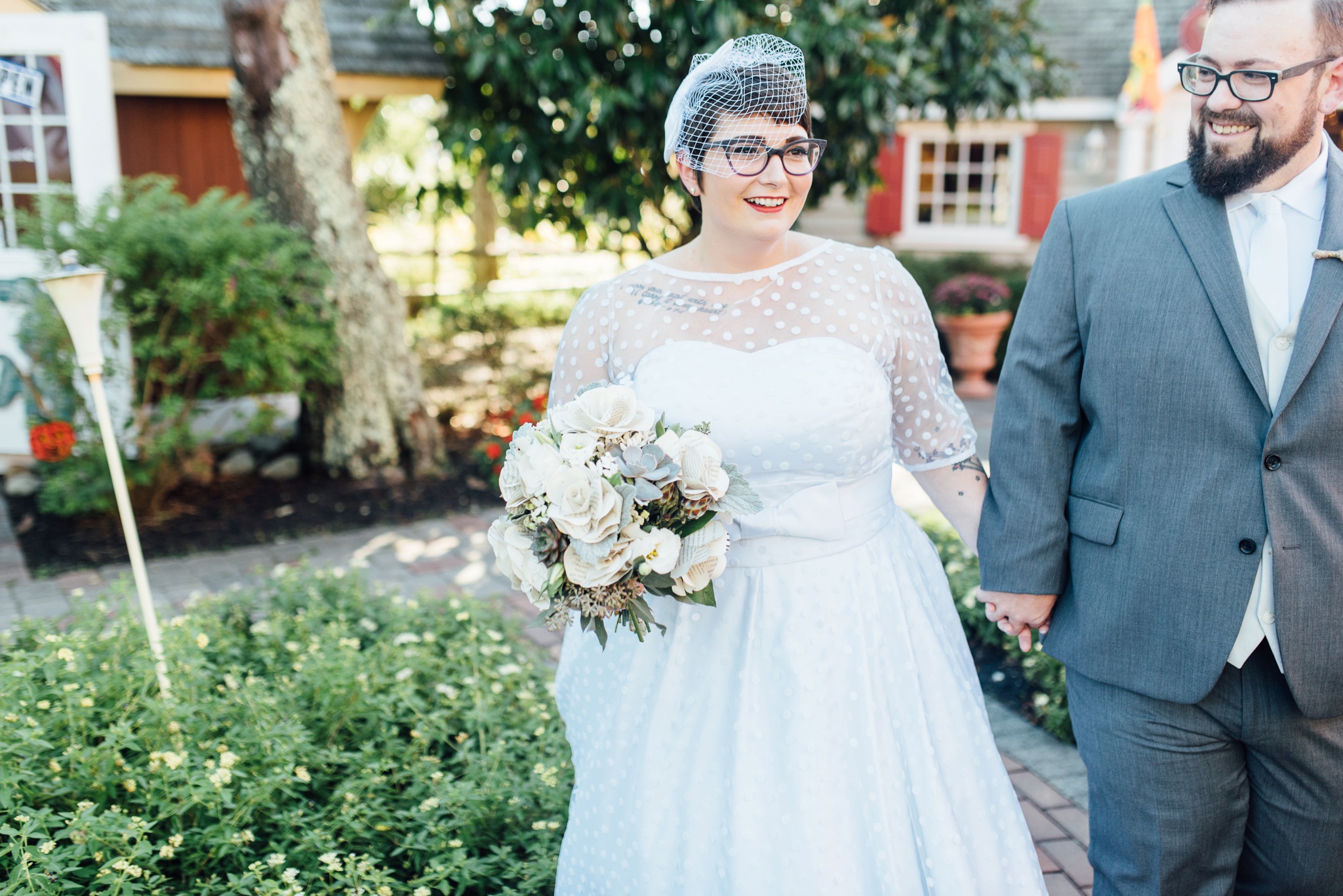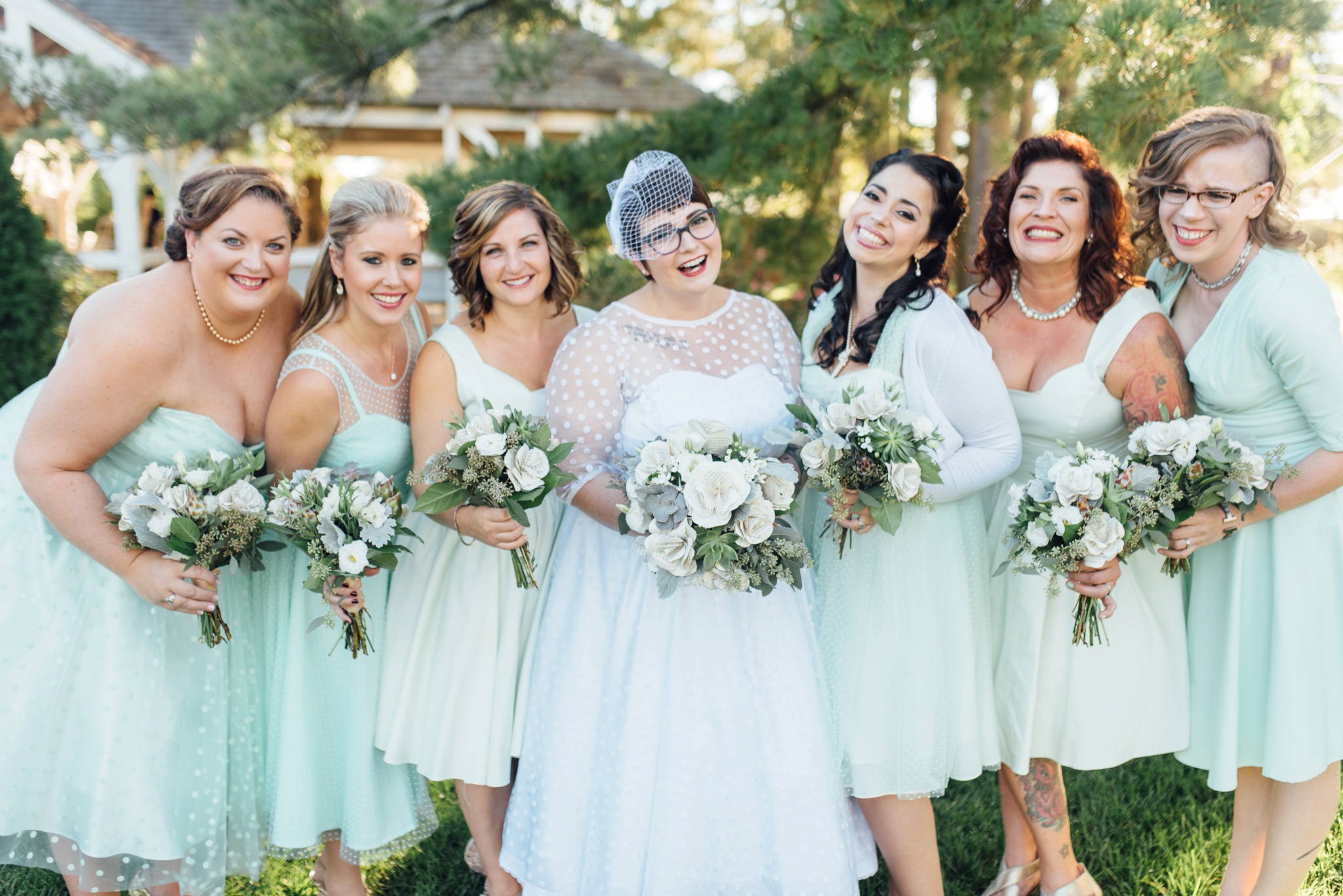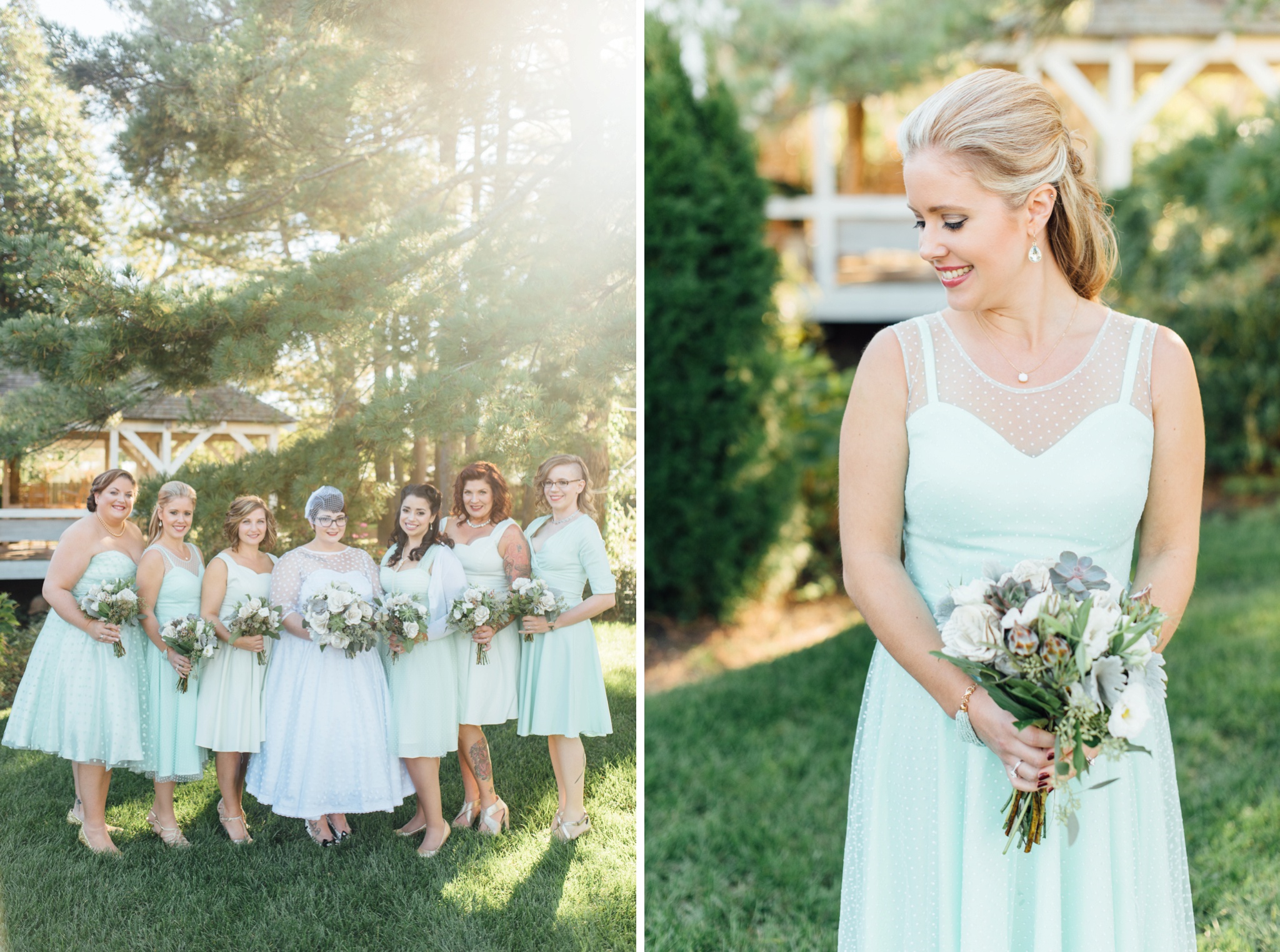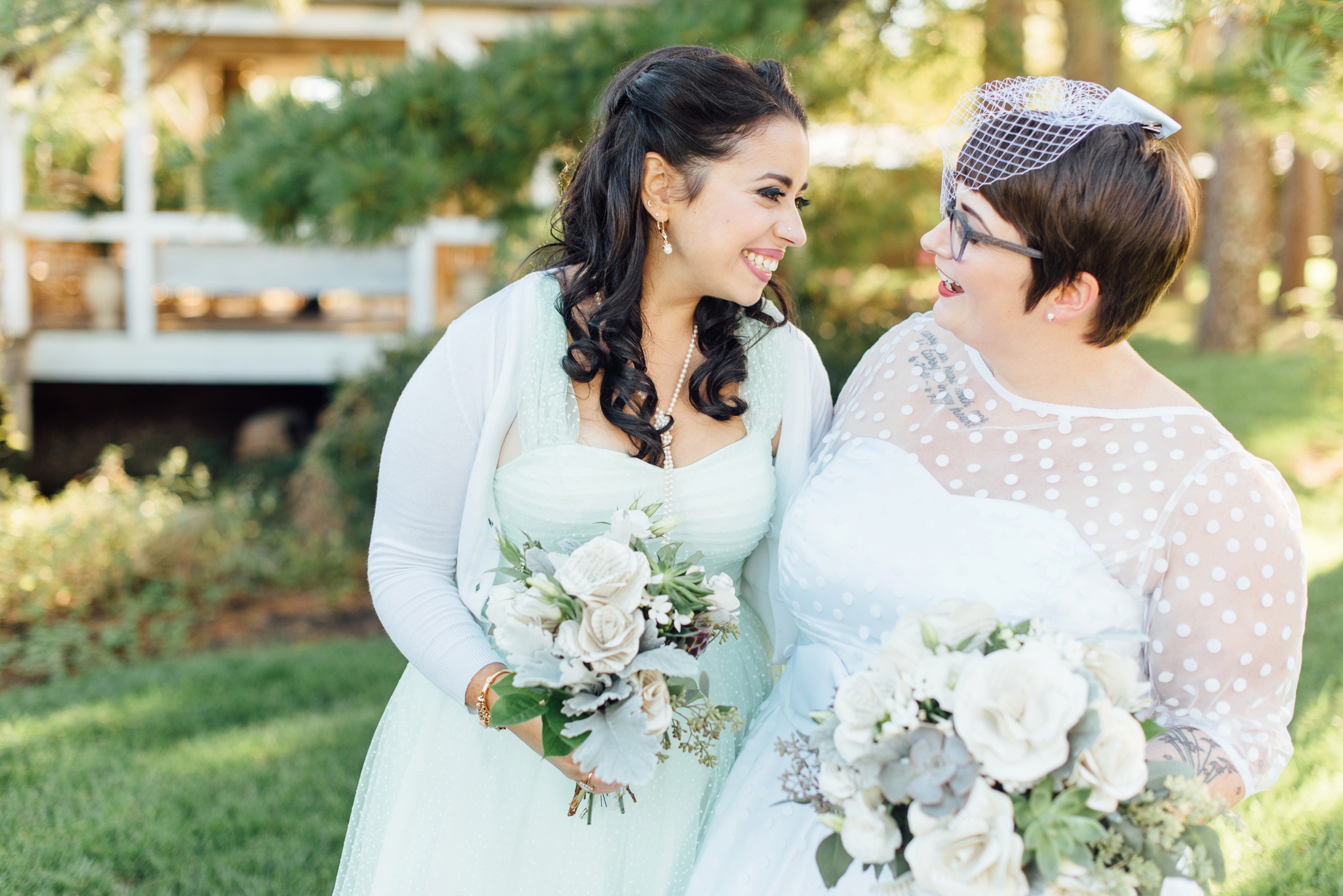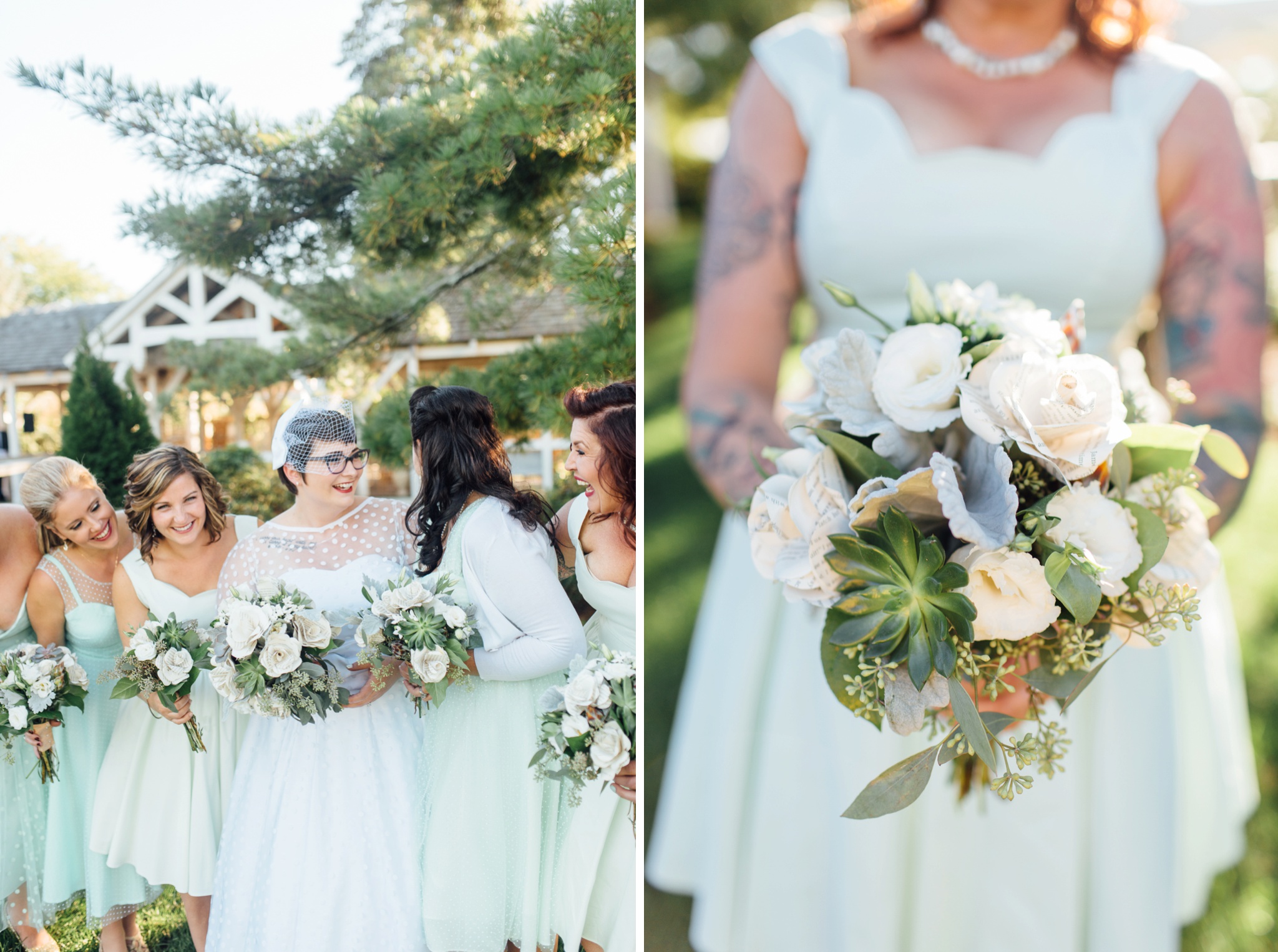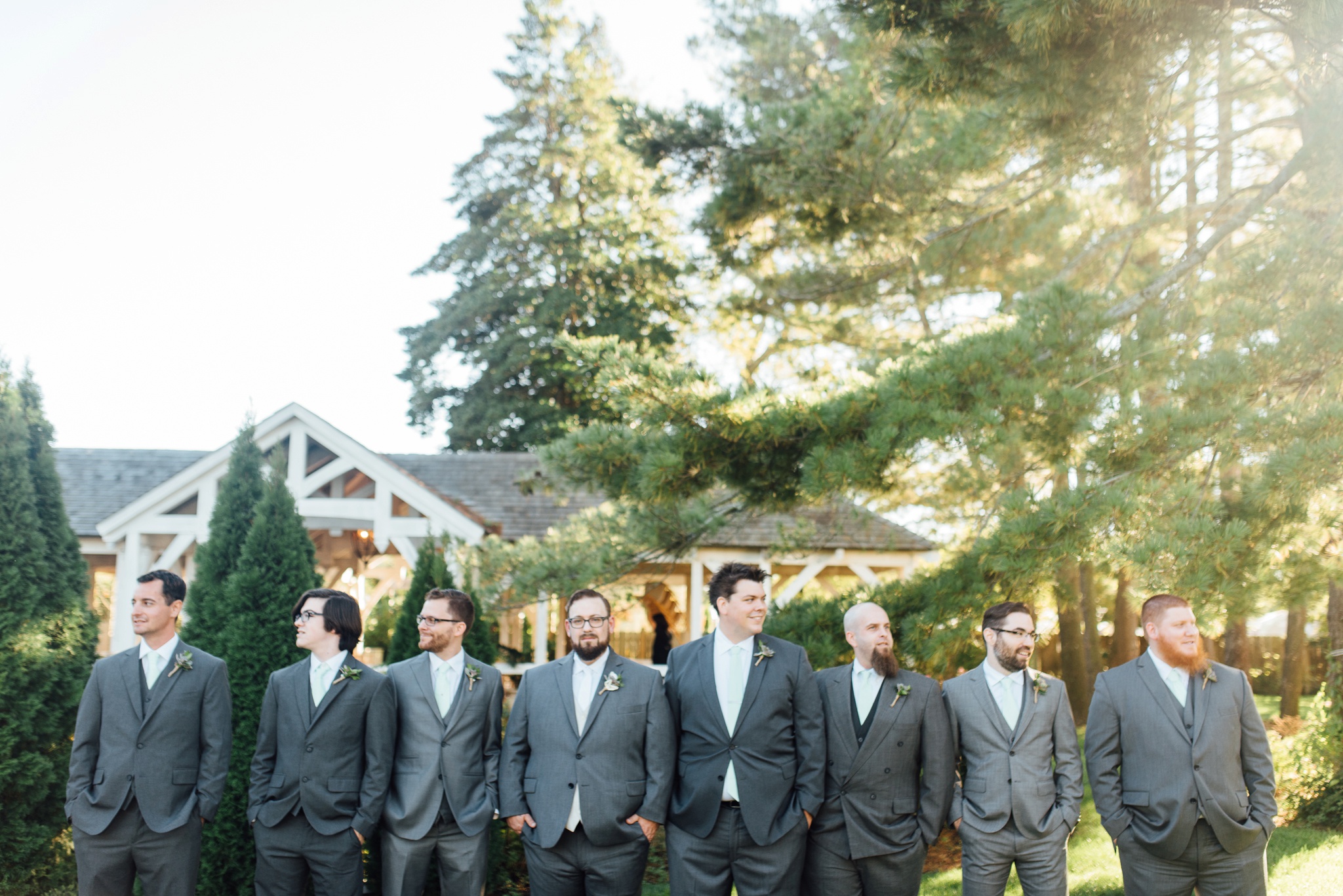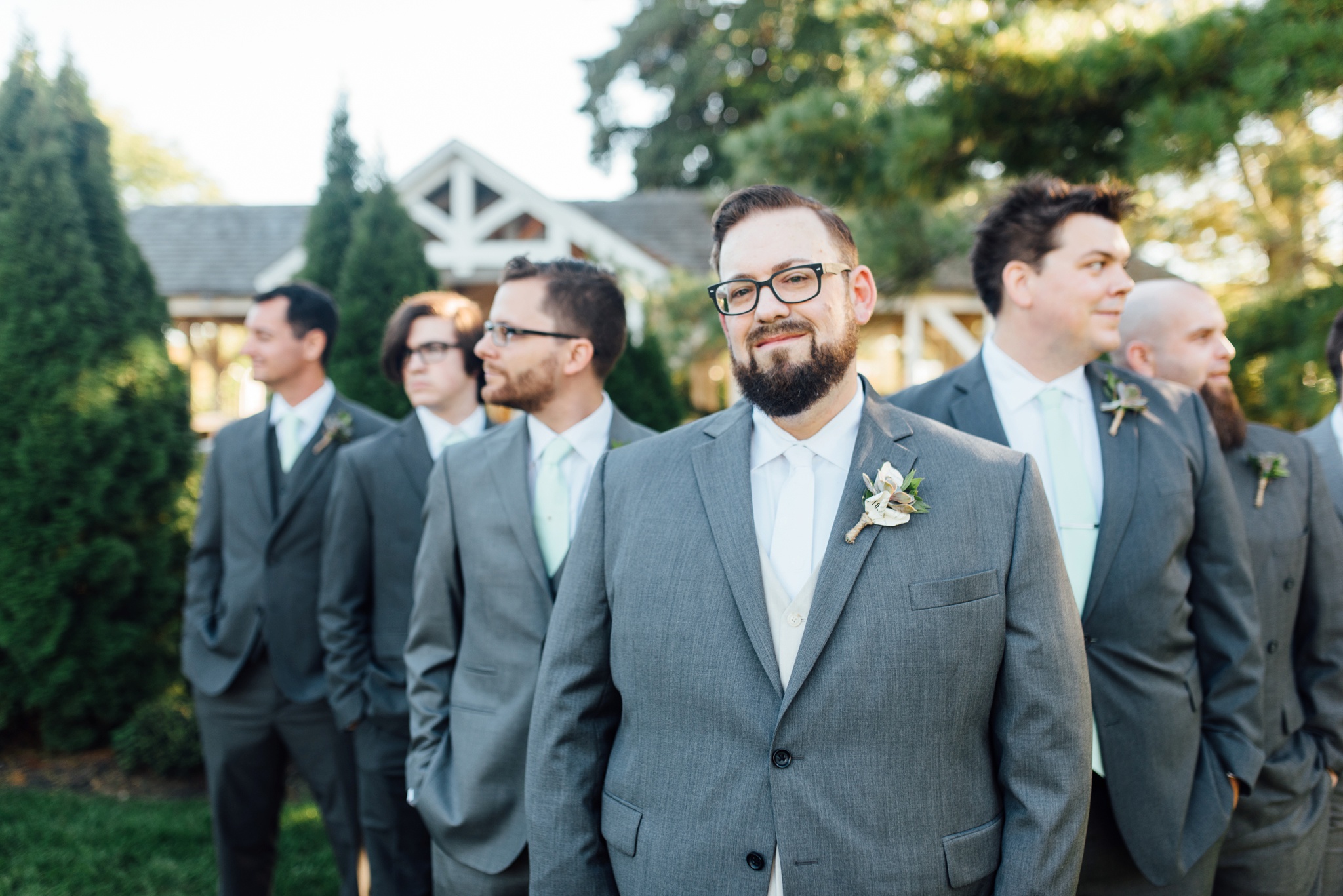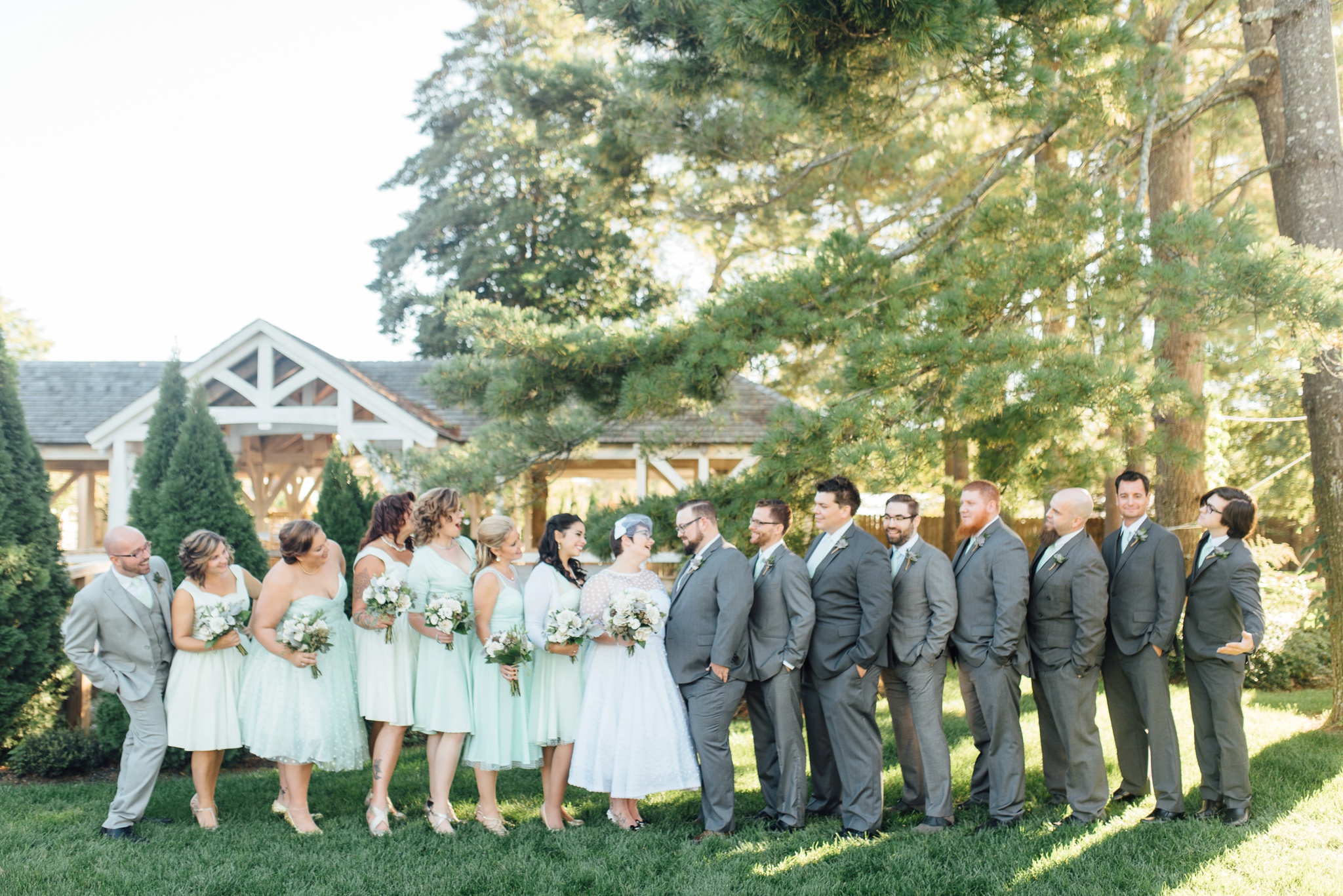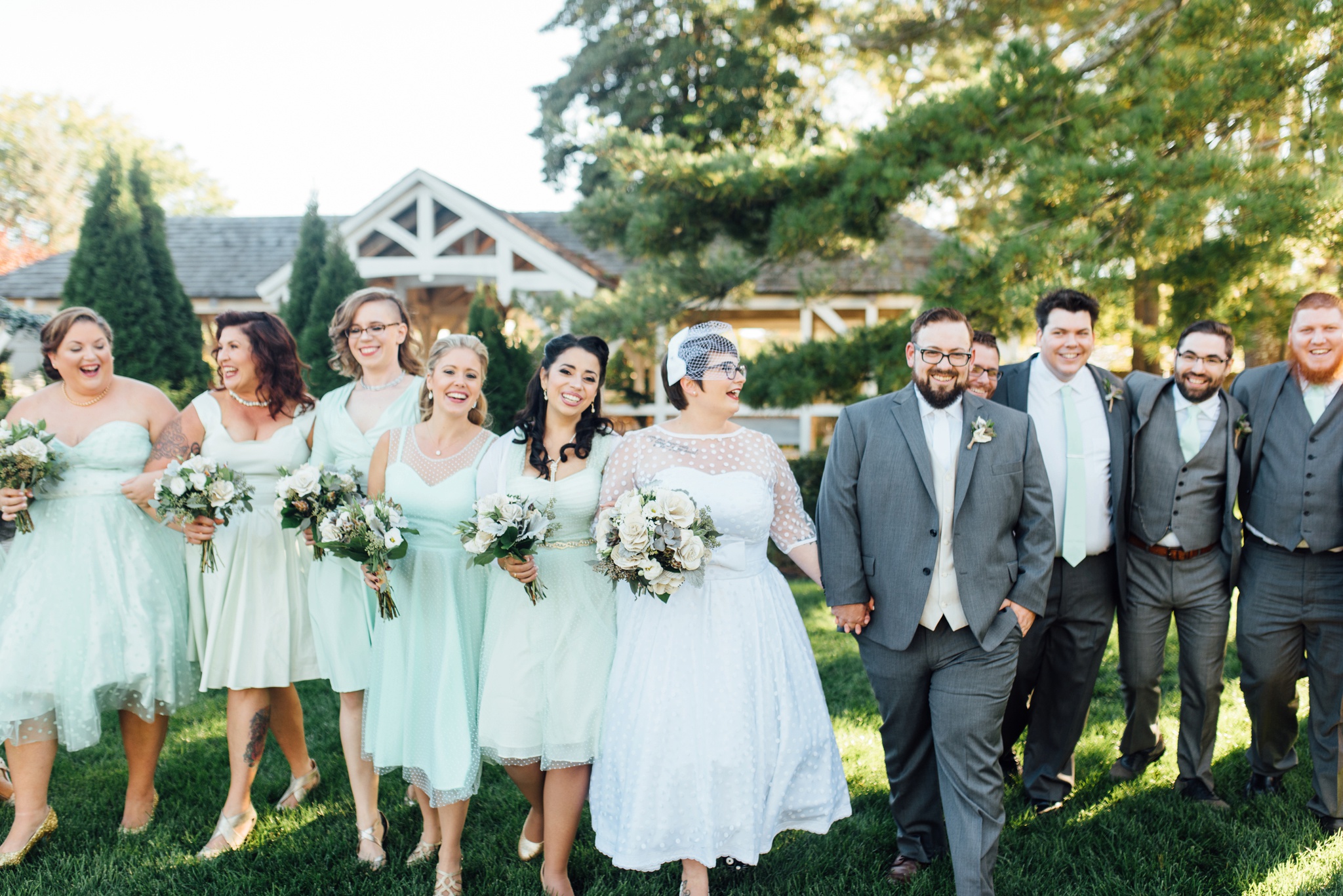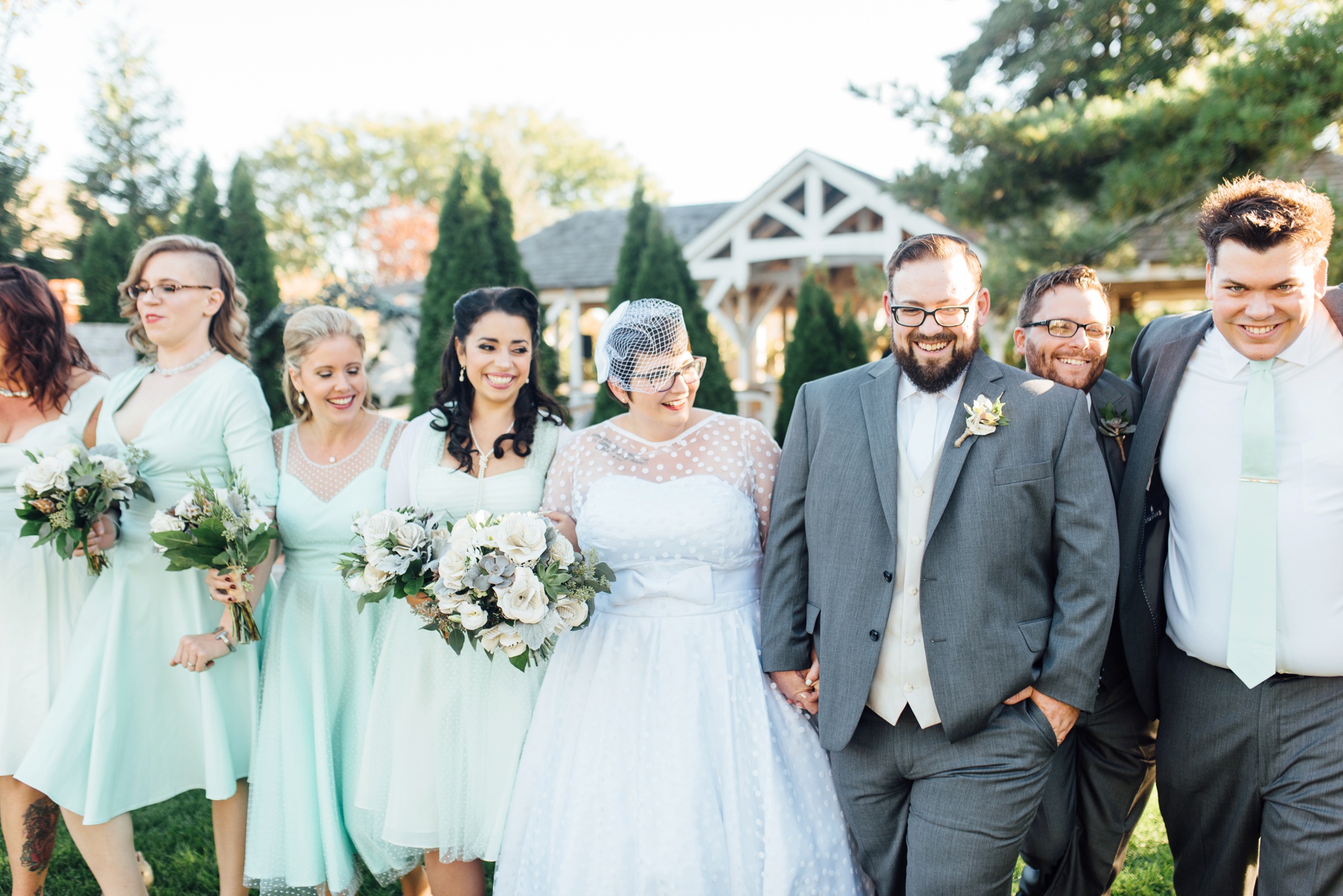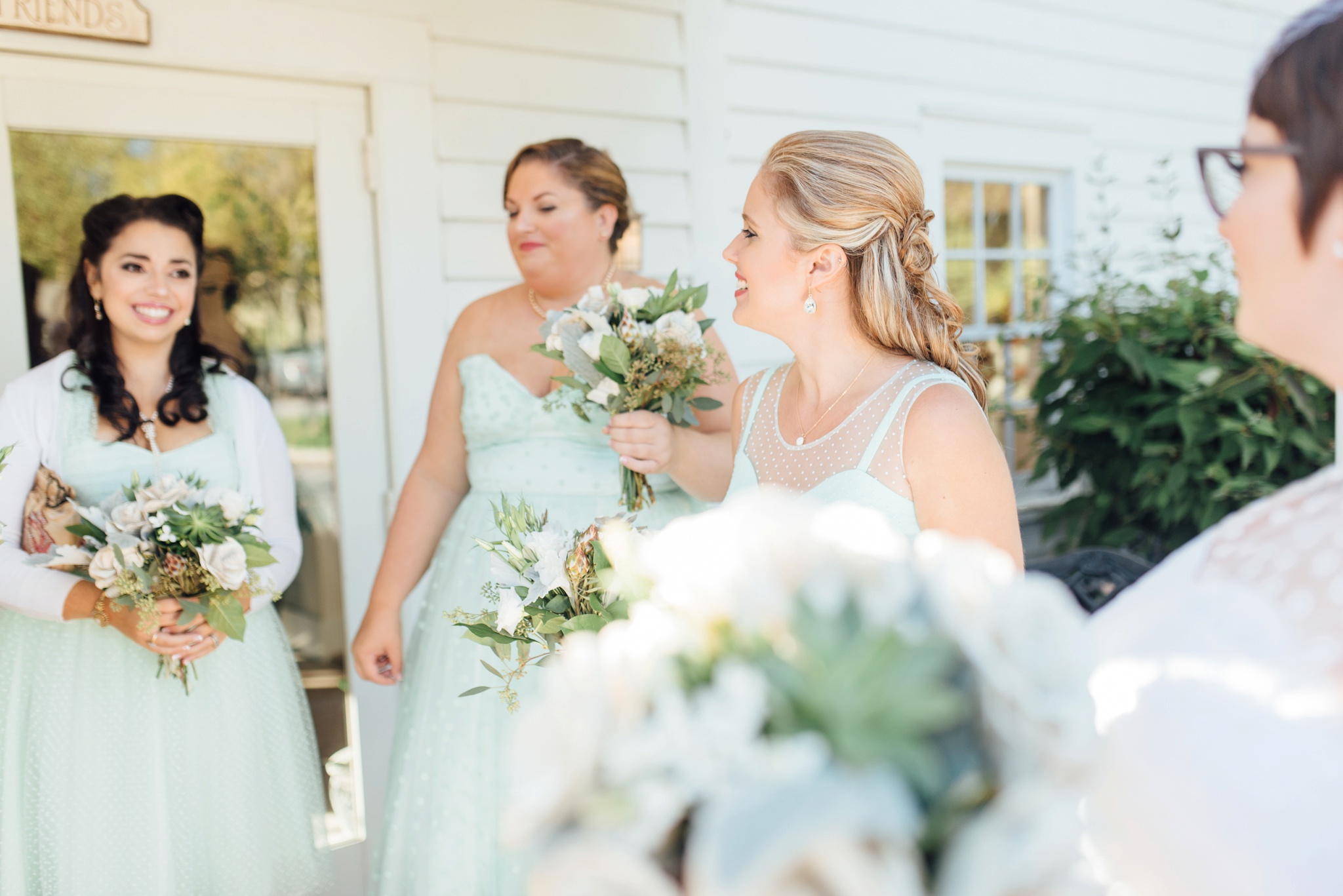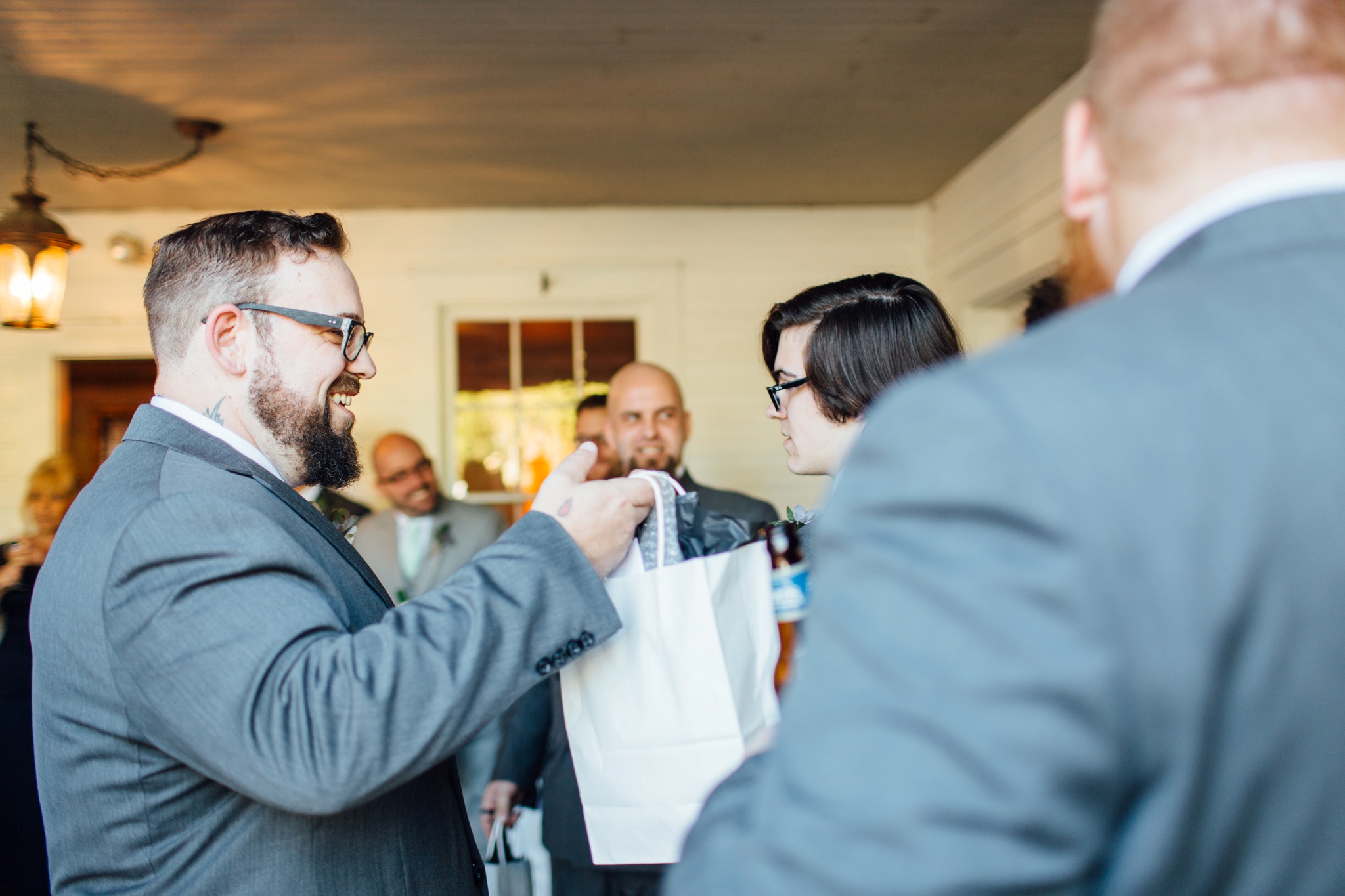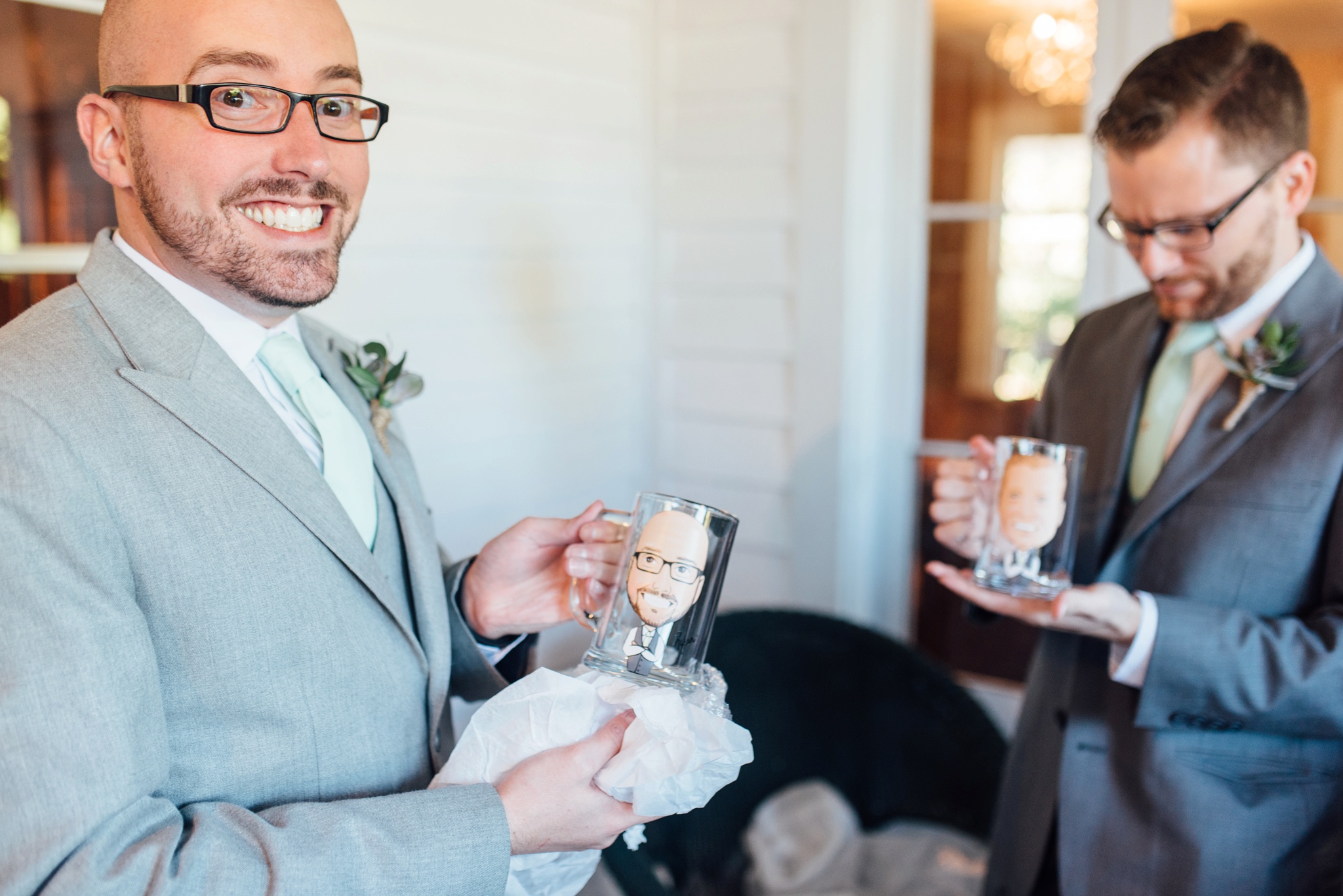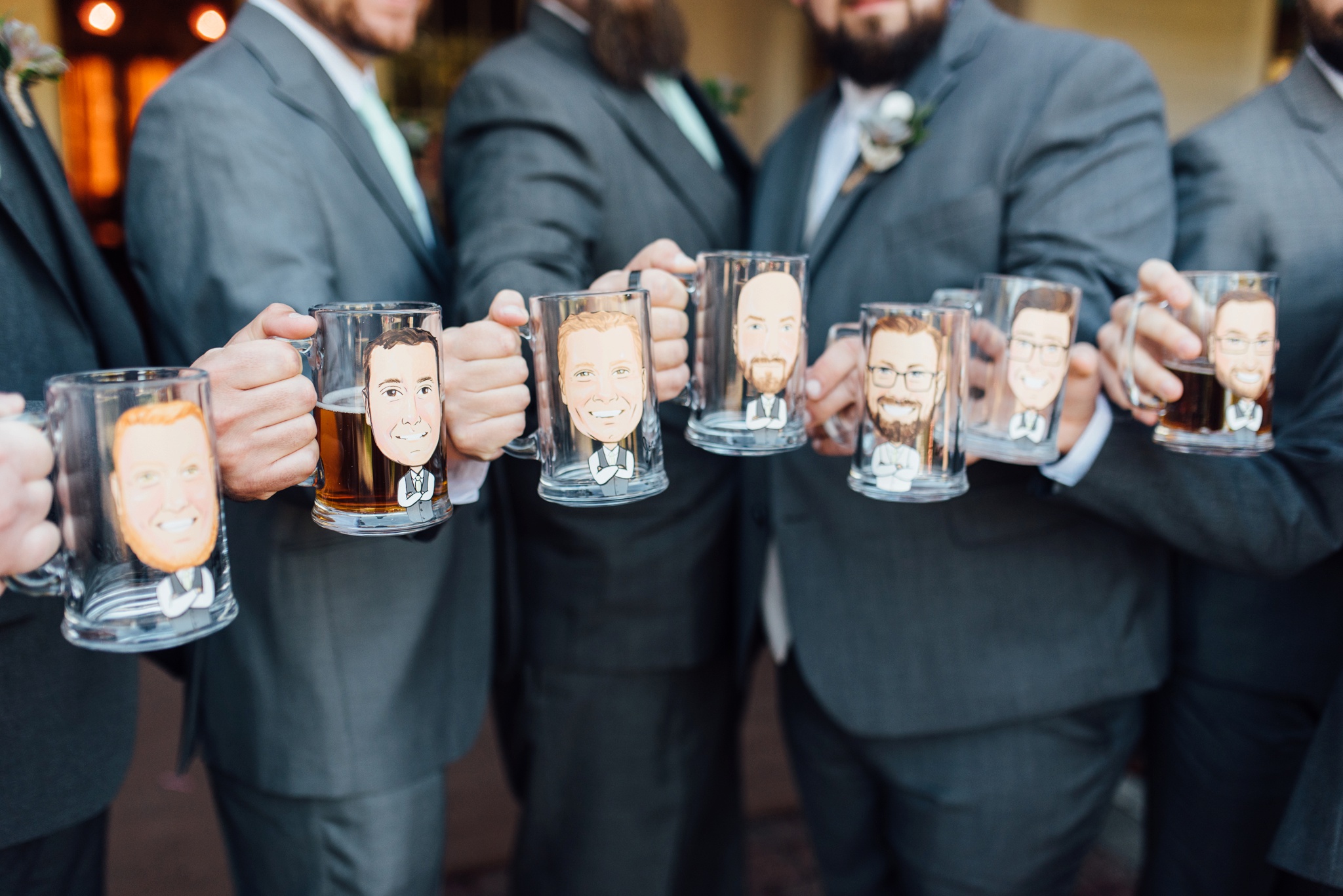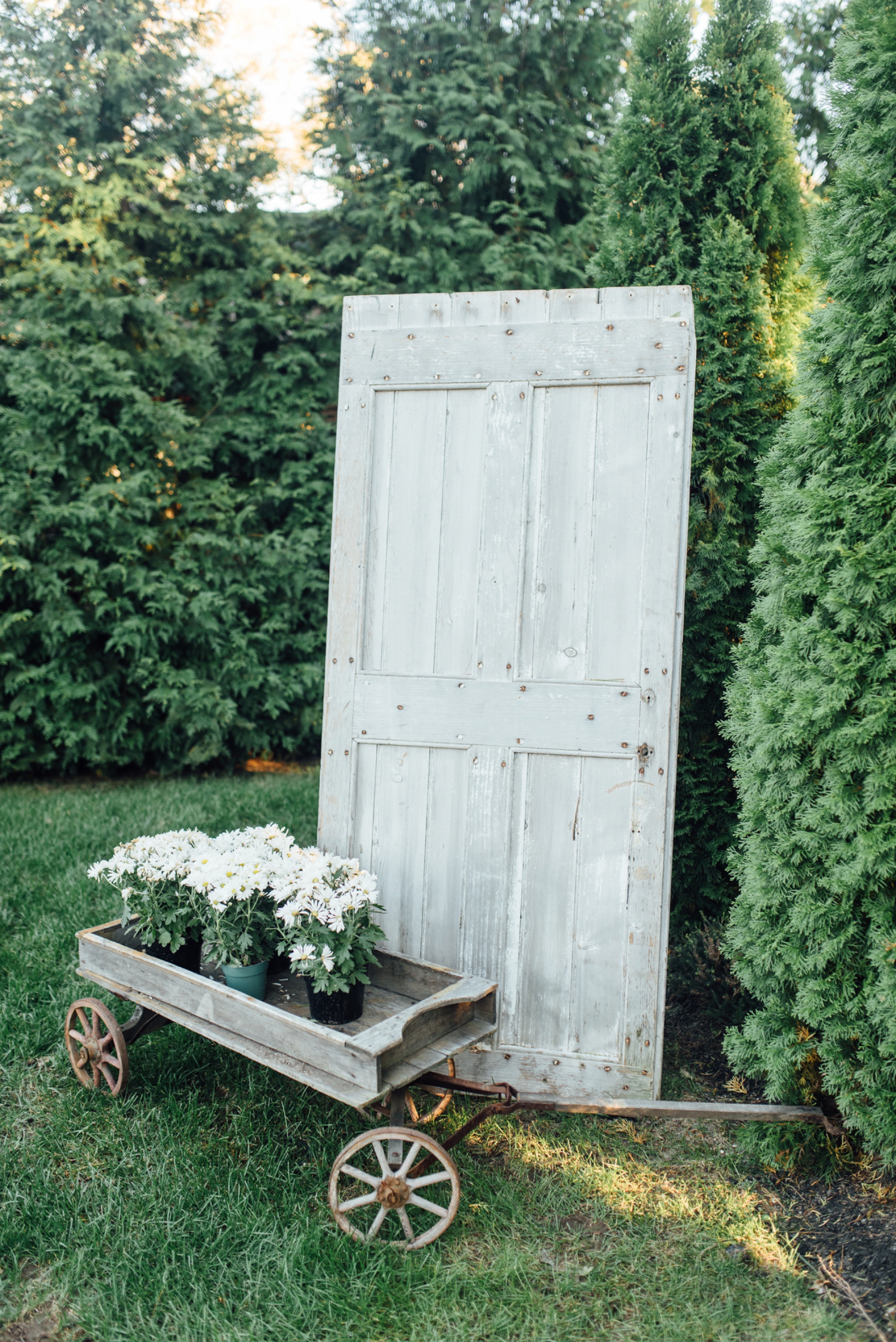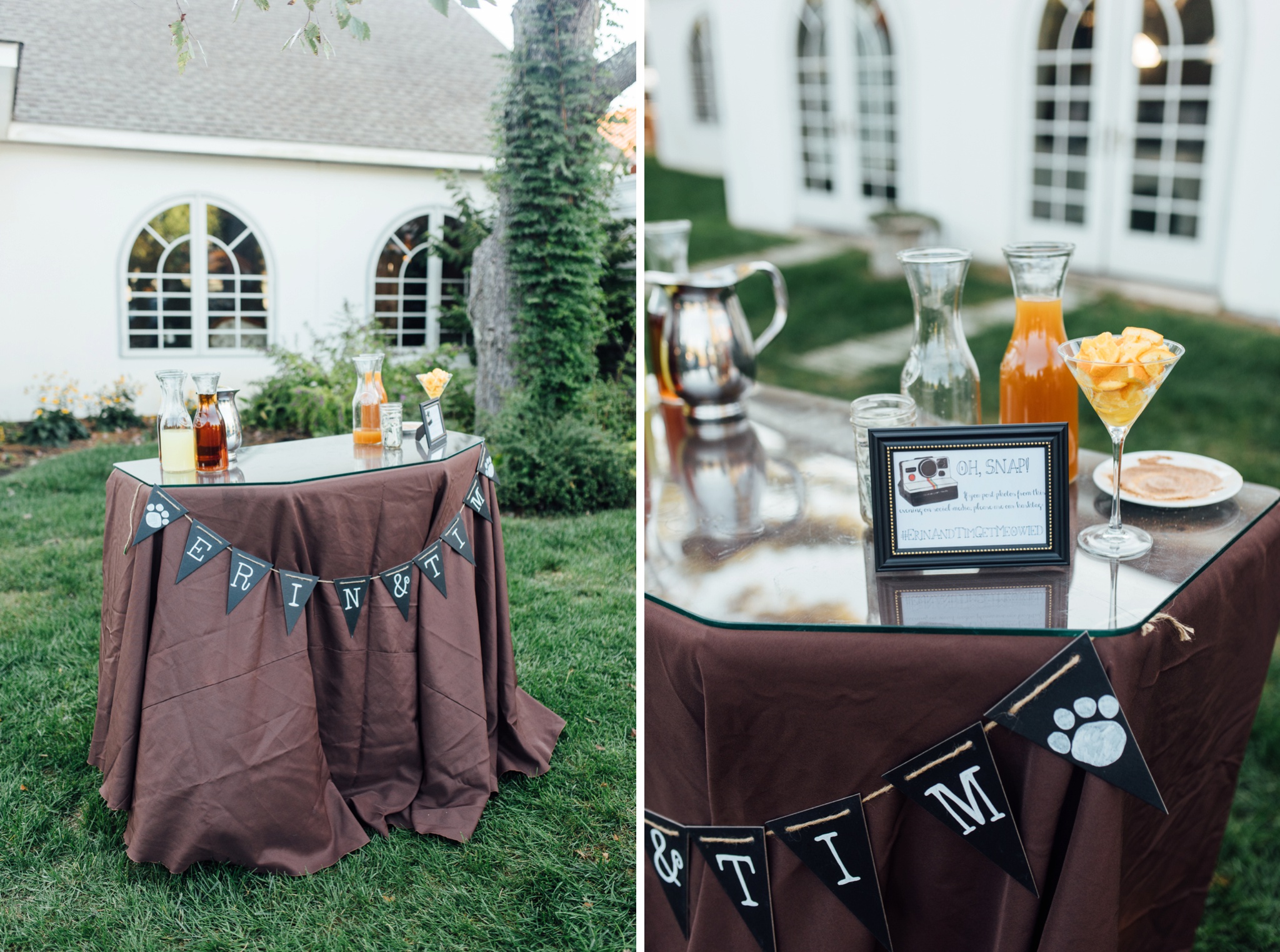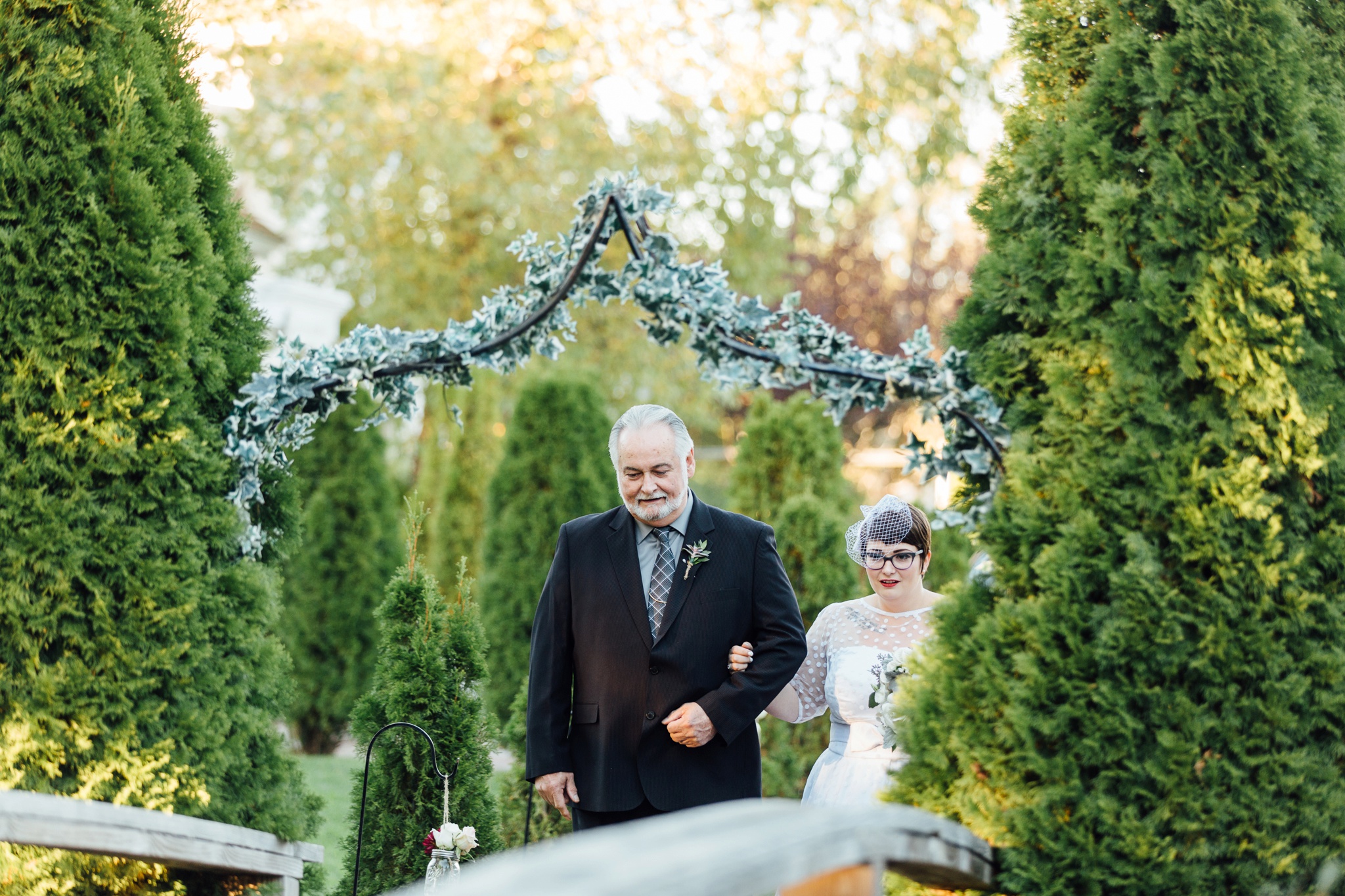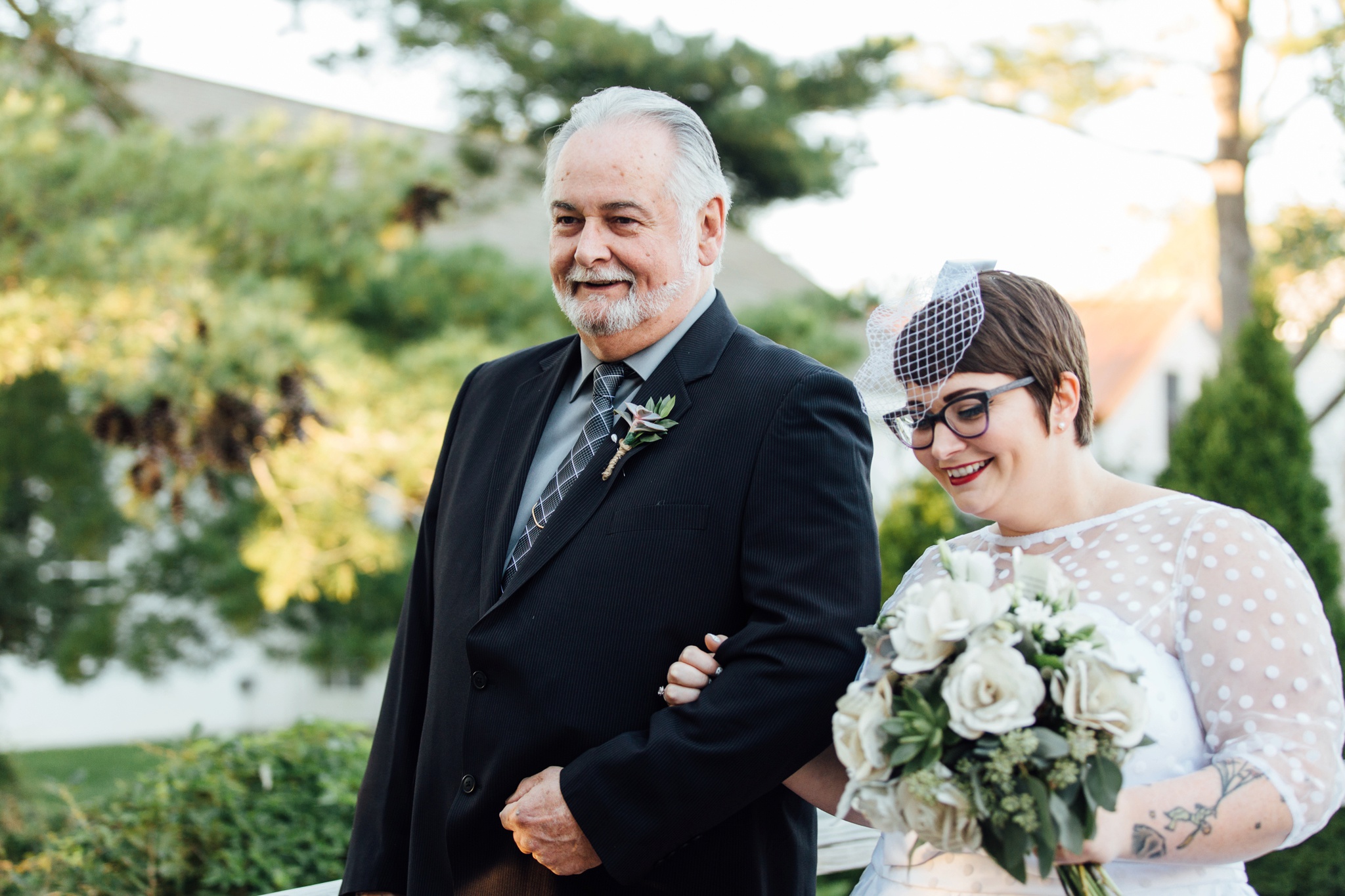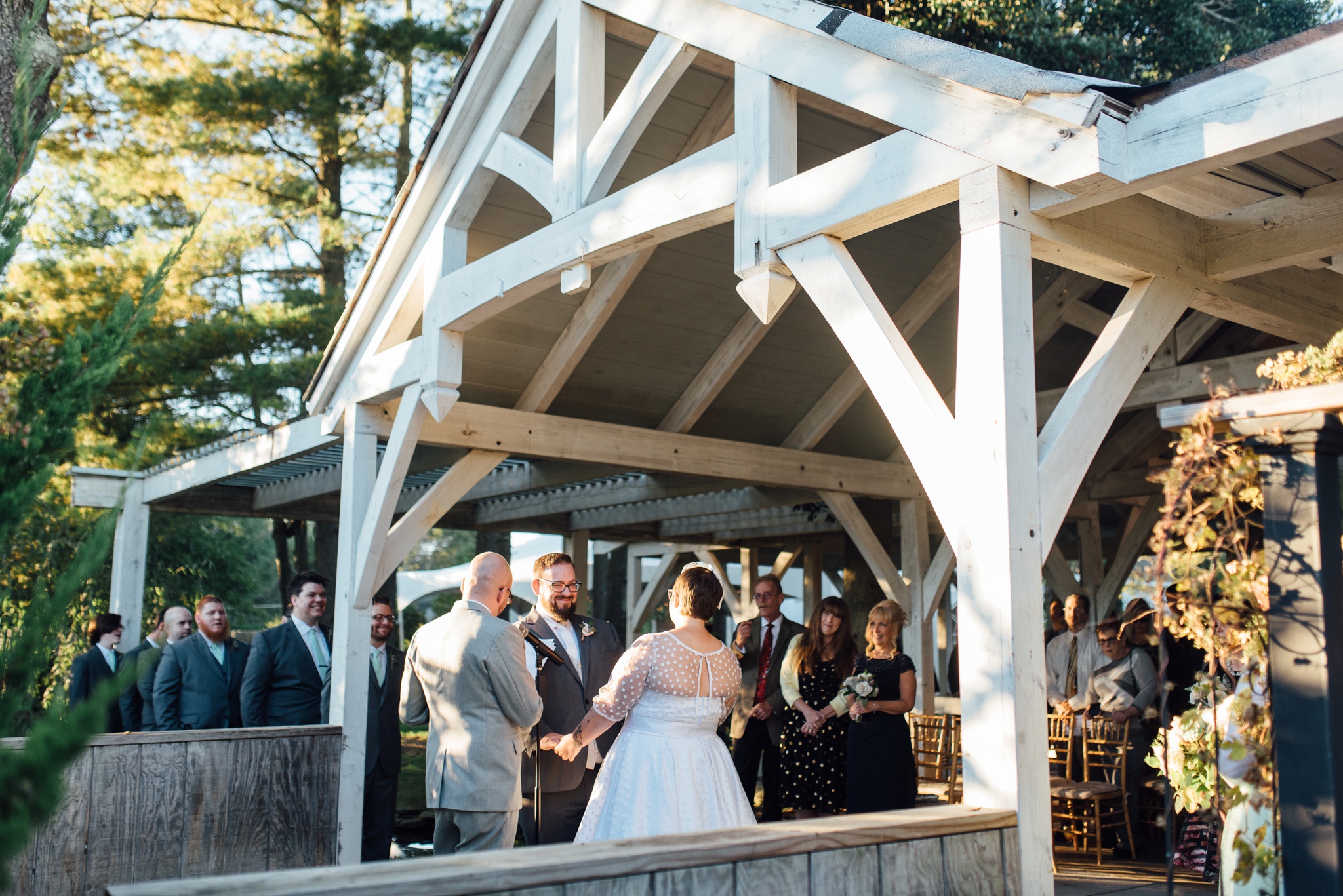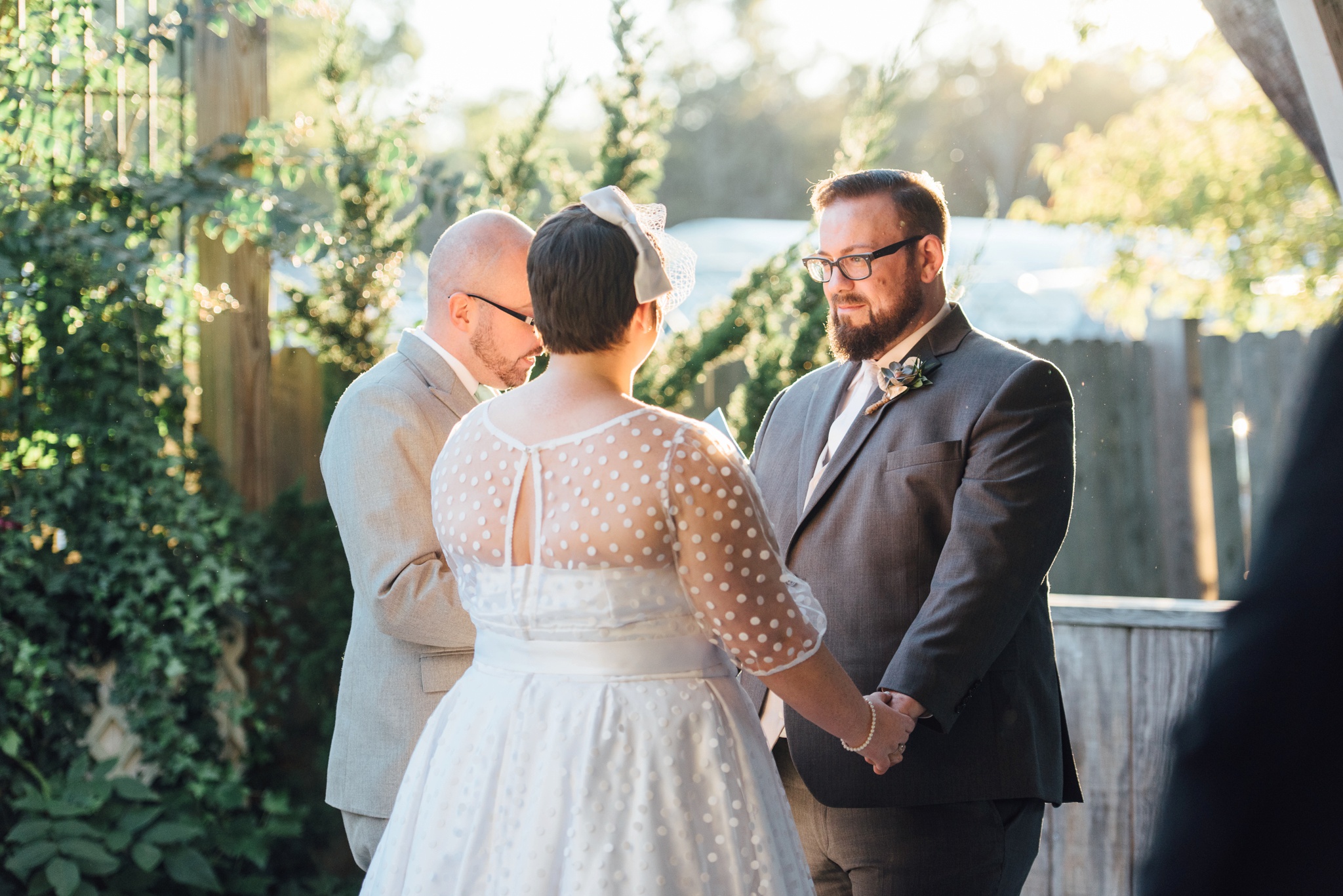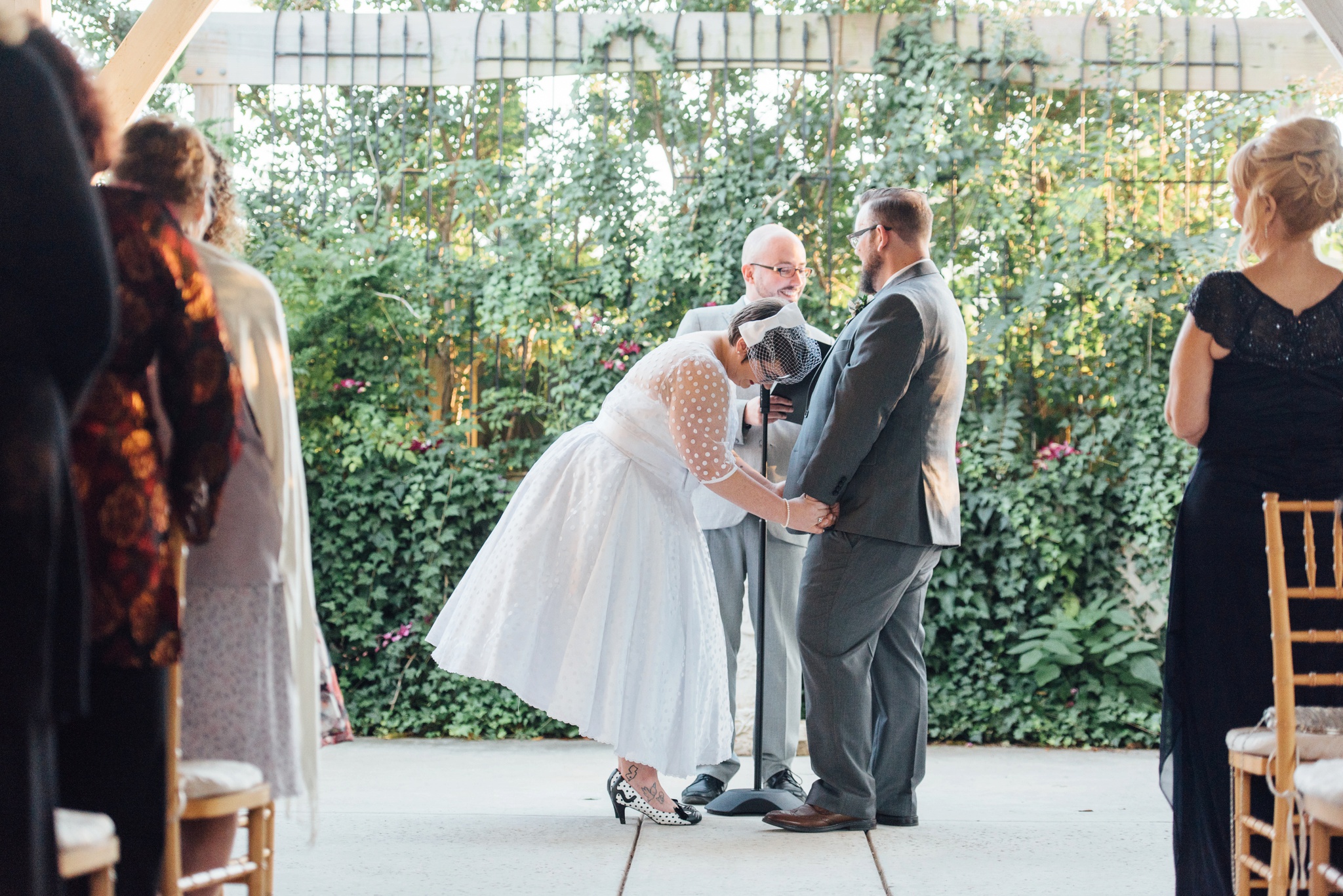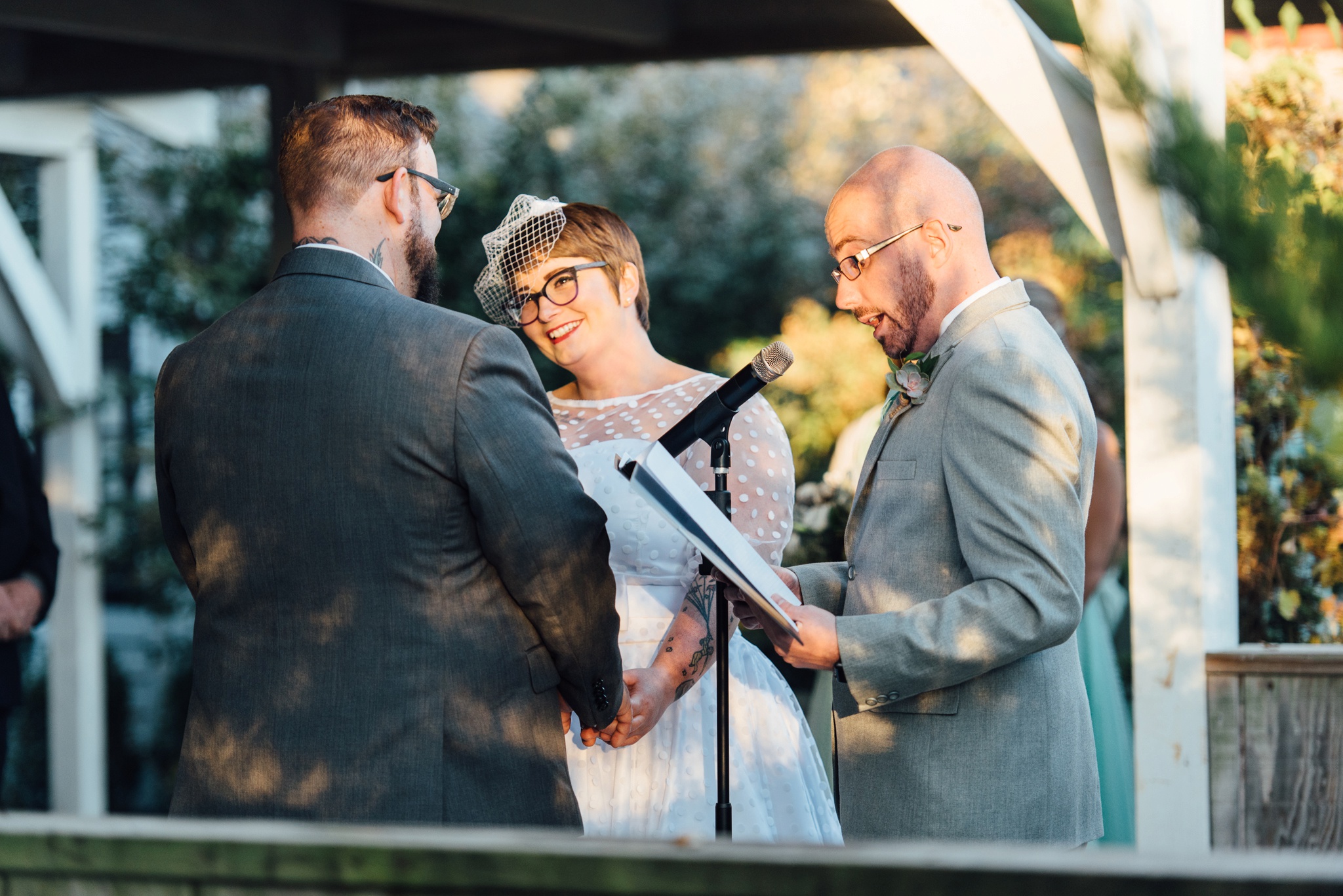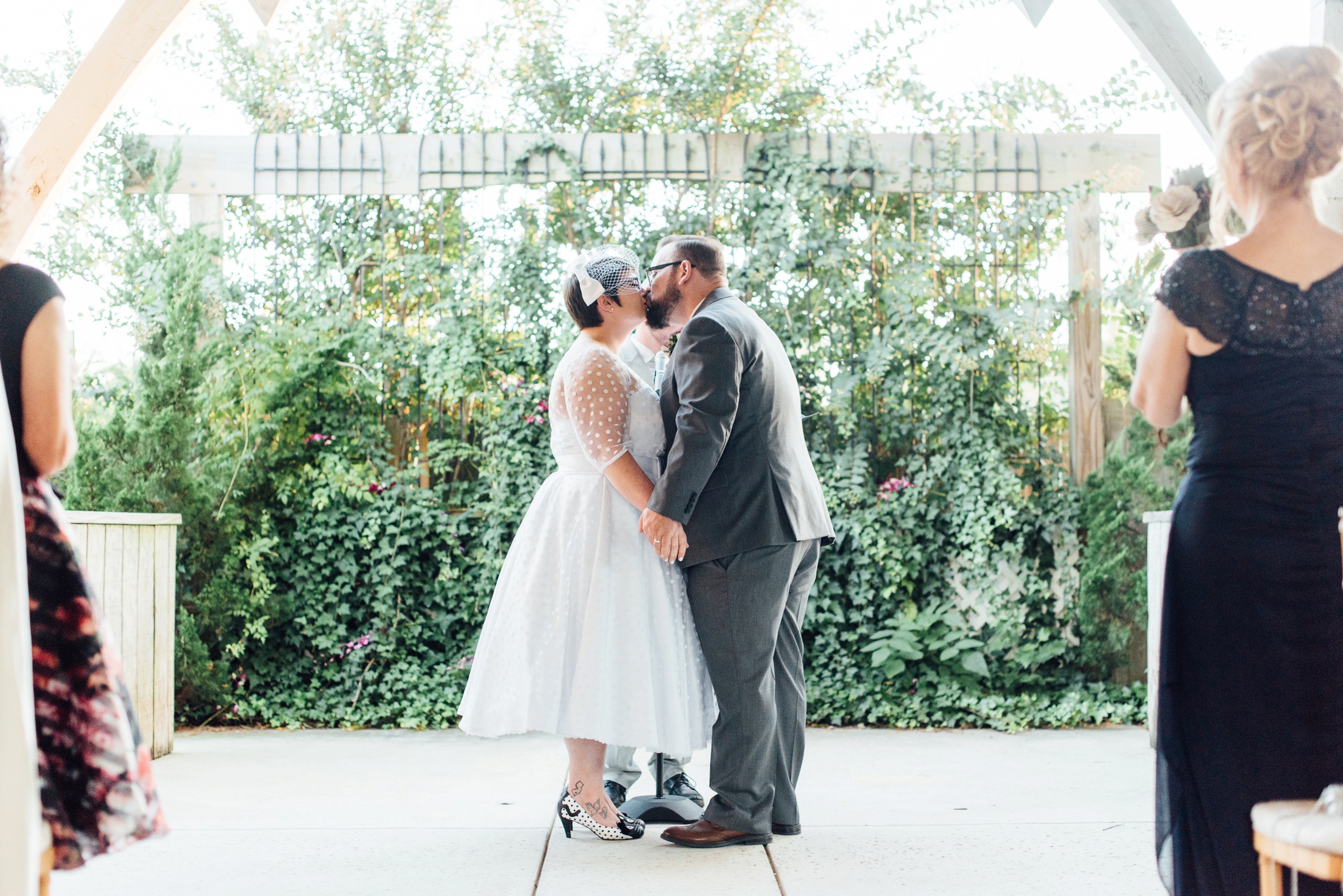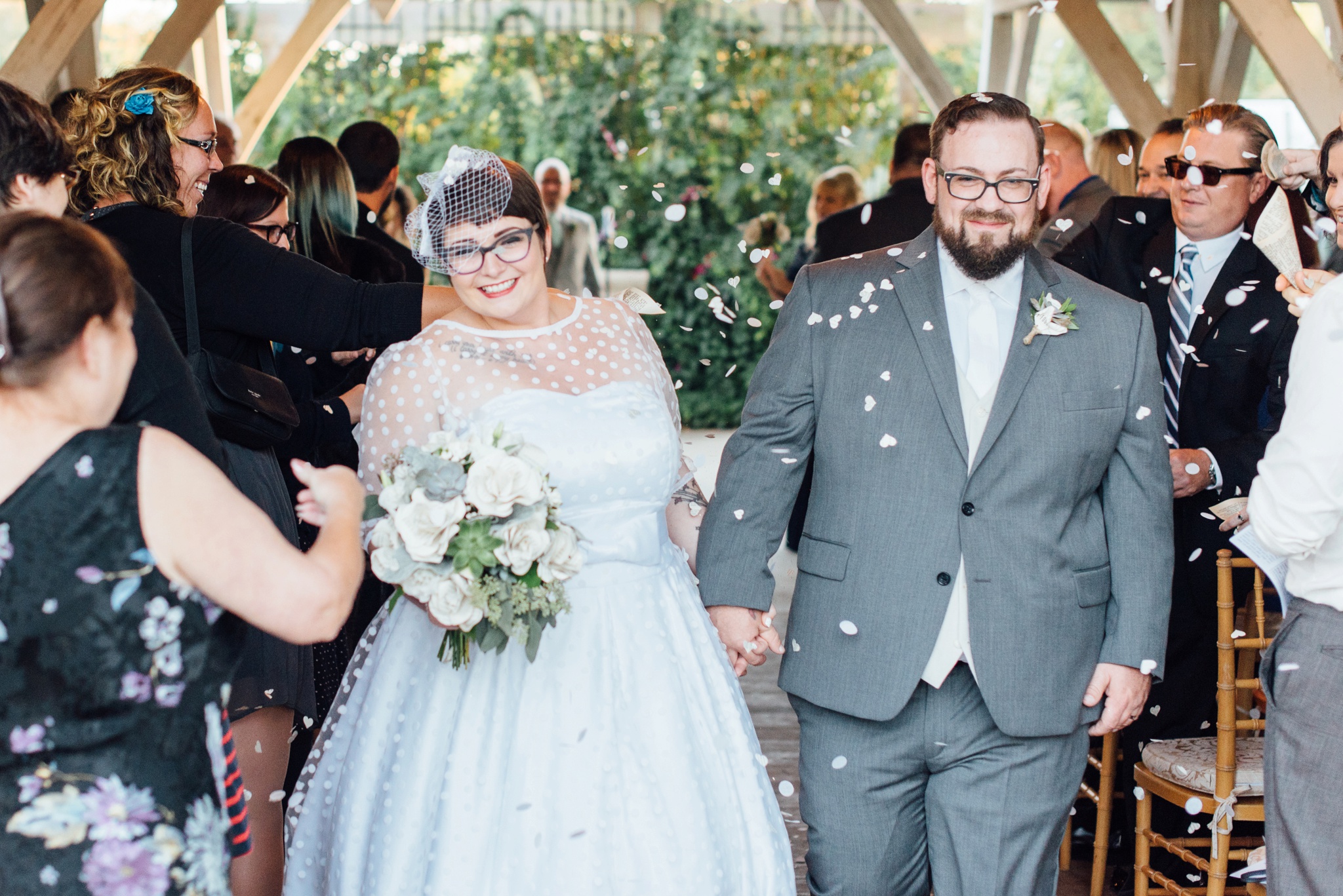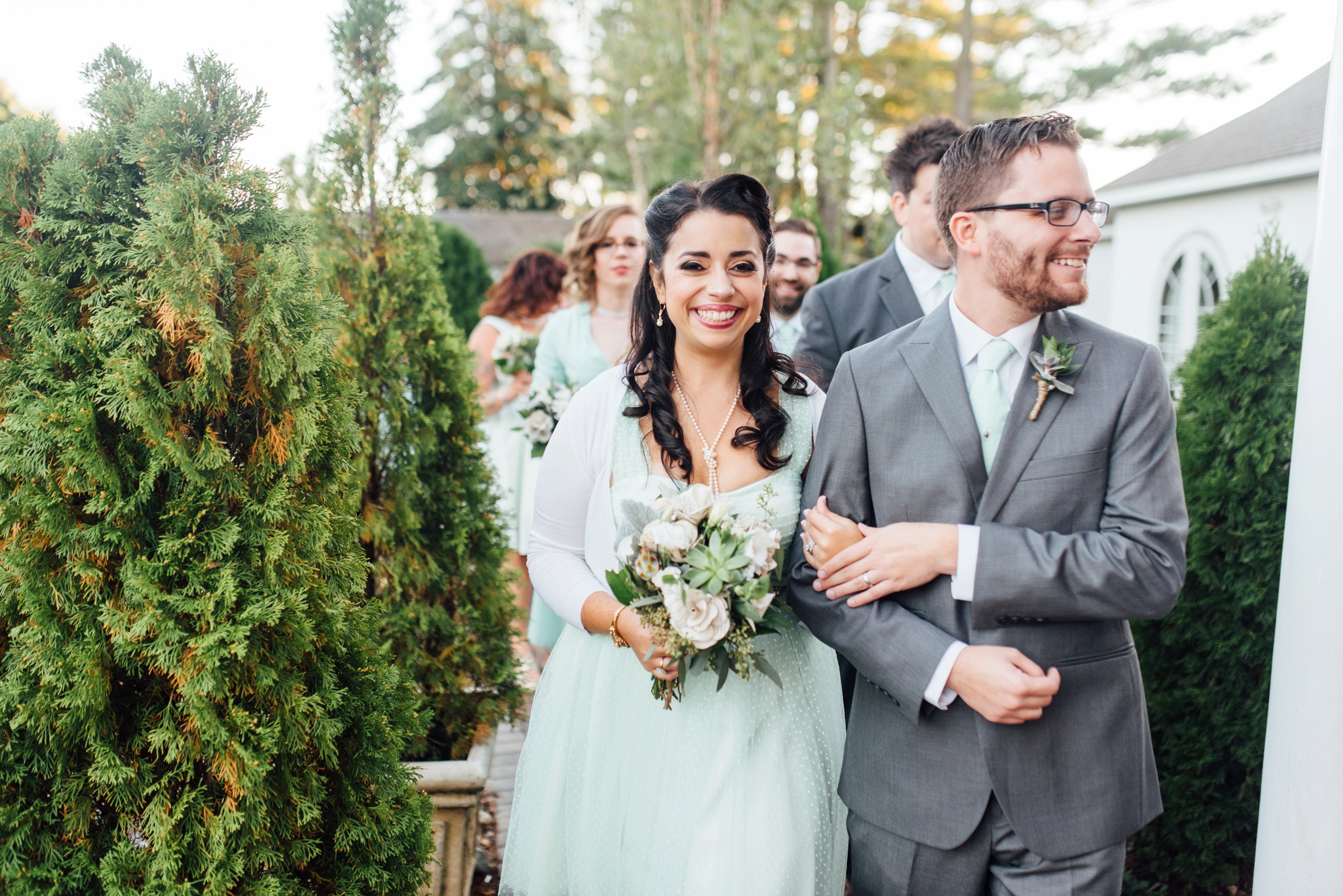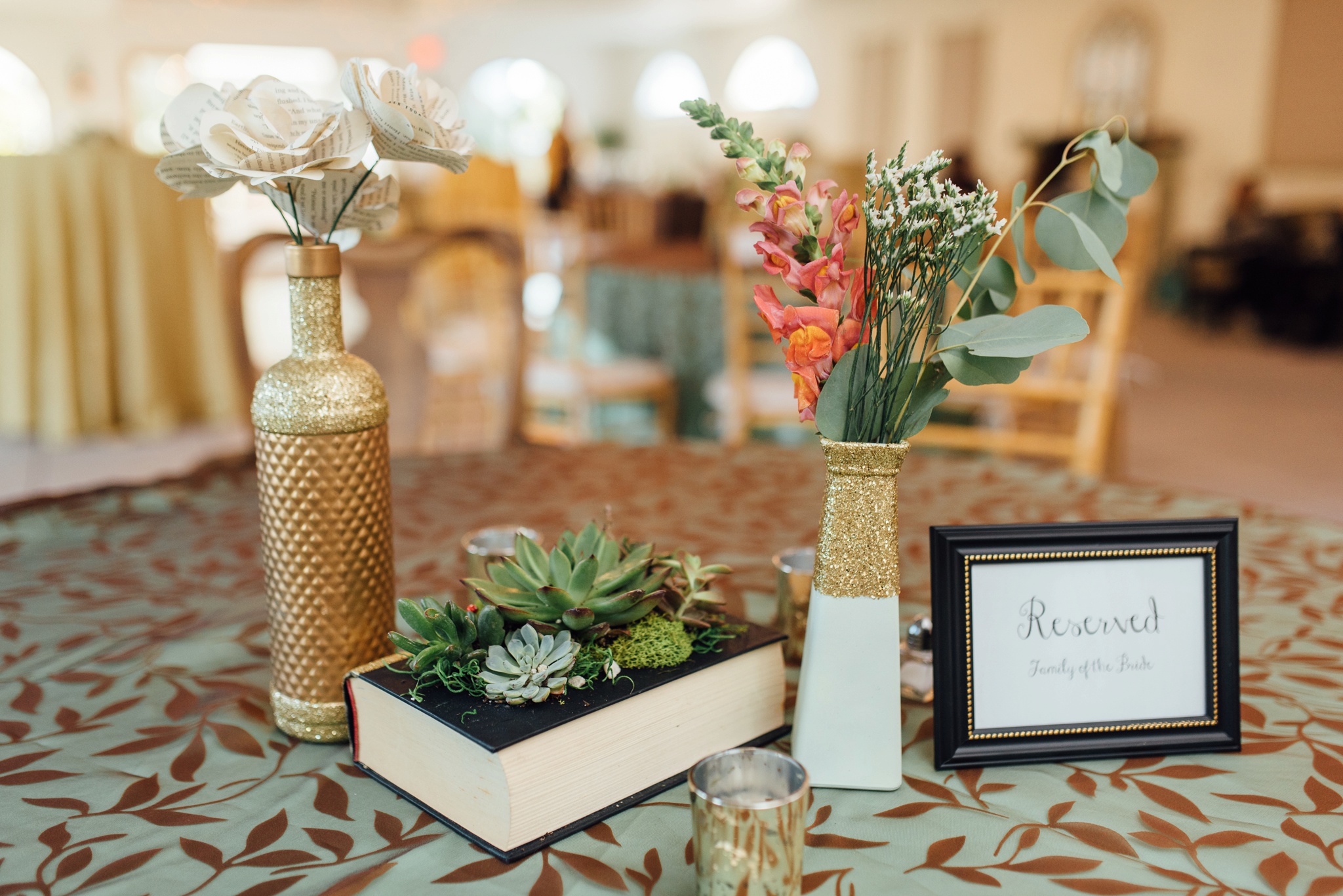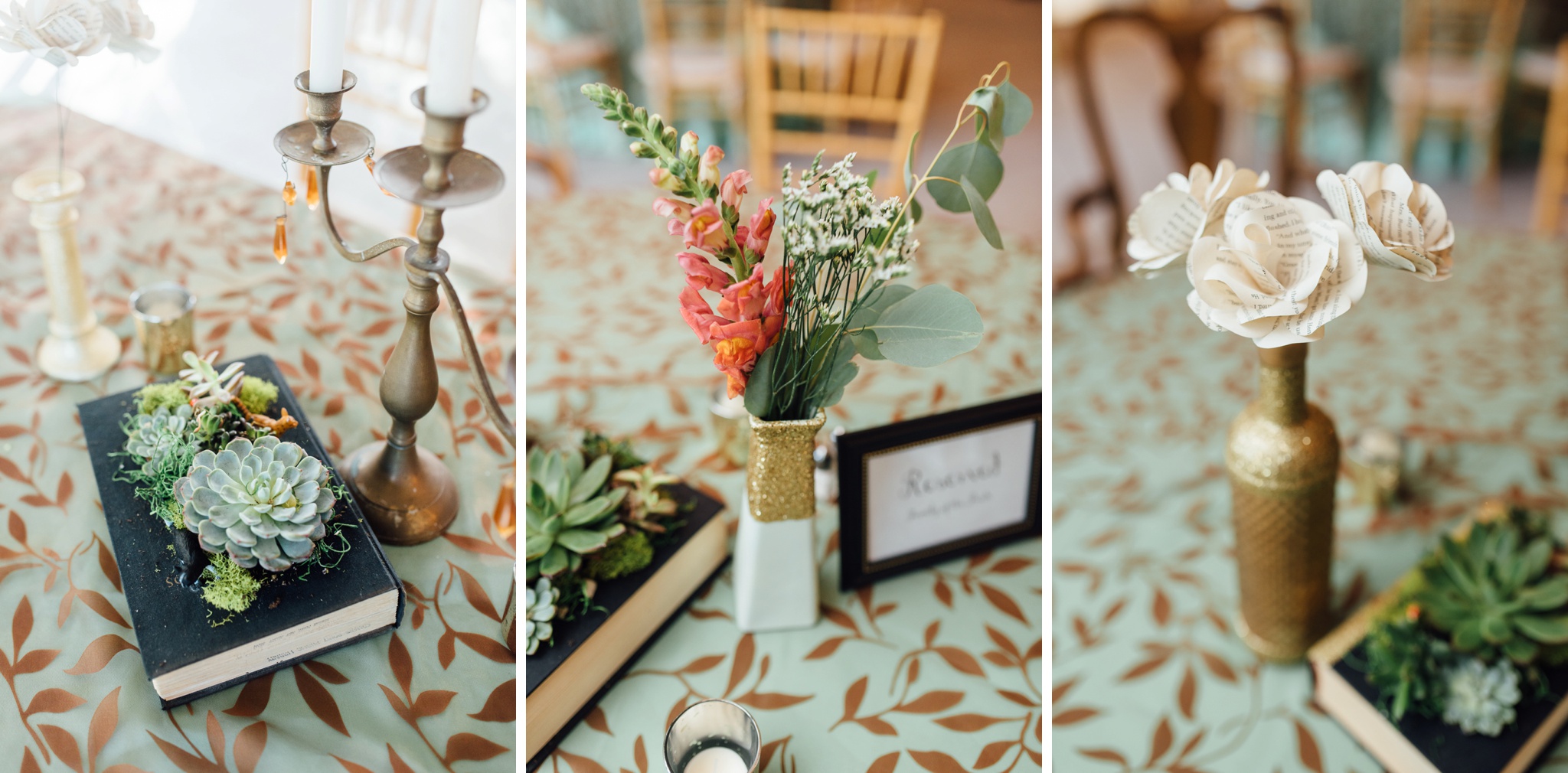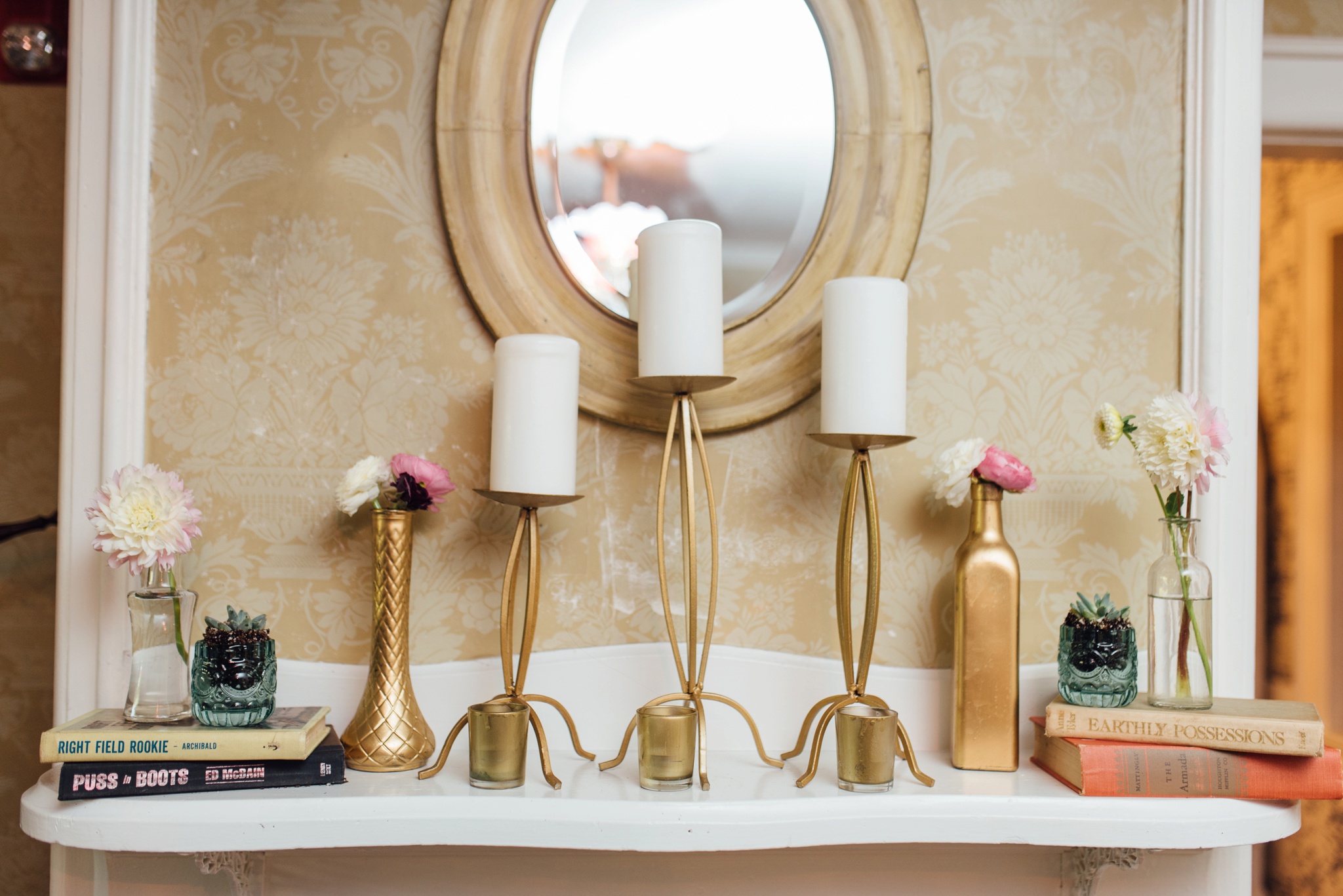 As a diehard dog person, this is hard for me to say: this wedding made me like cats. A little.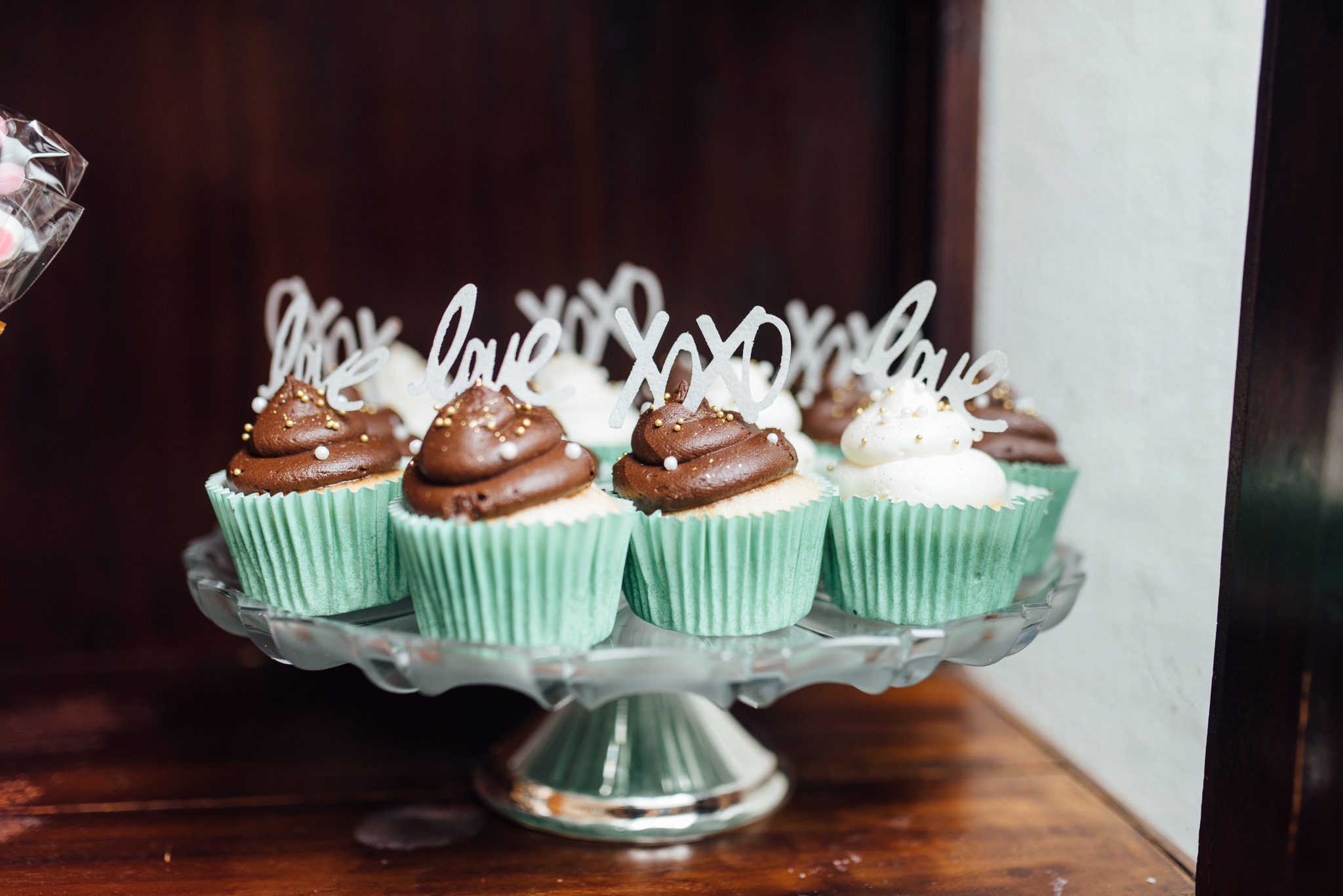 GUYS Erin's cake topper mini had her own cat high heels. I will never stop talking about this.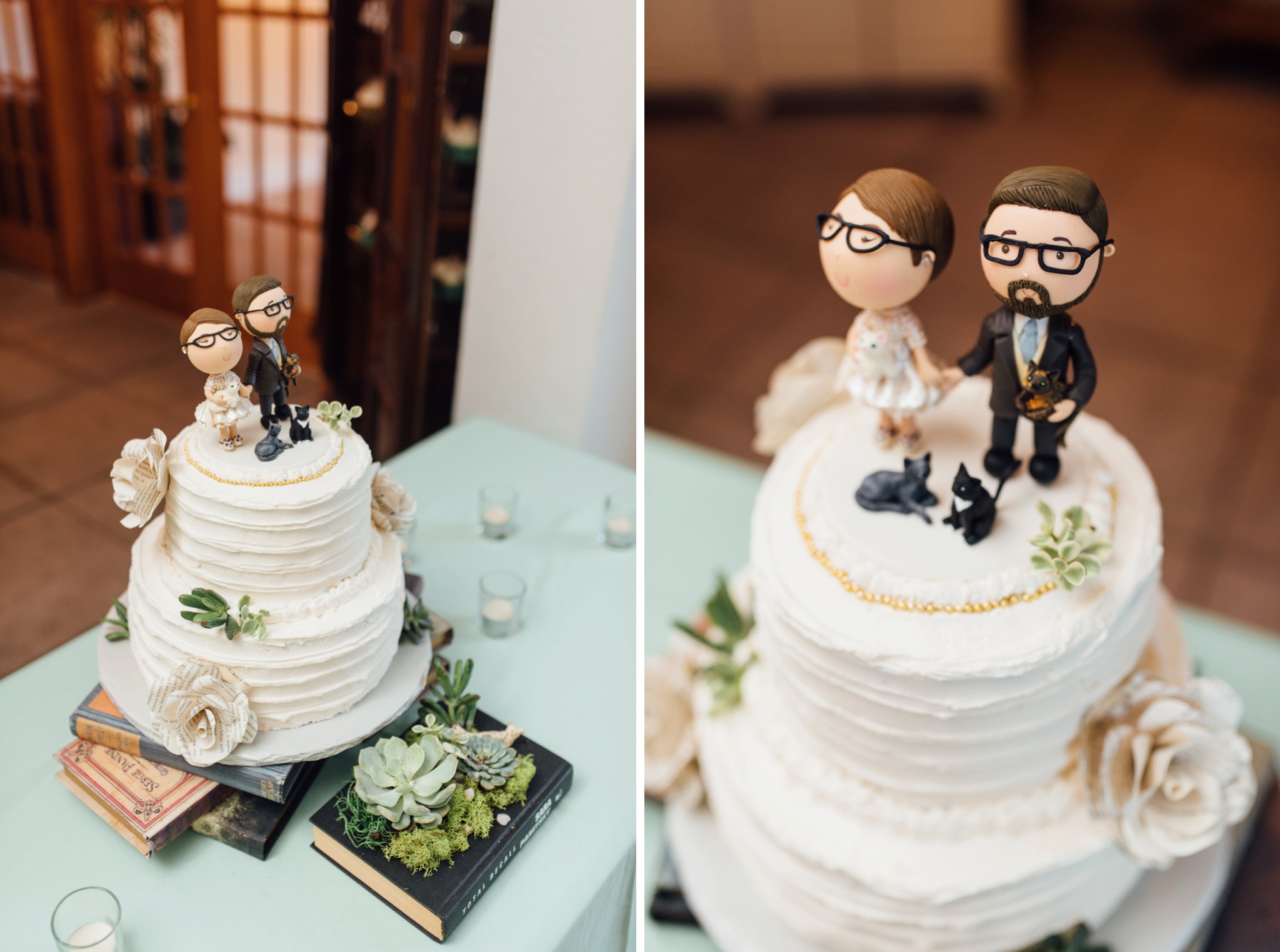 Tim and Erin knew a little middle school slow dancing never hurt anyone ;)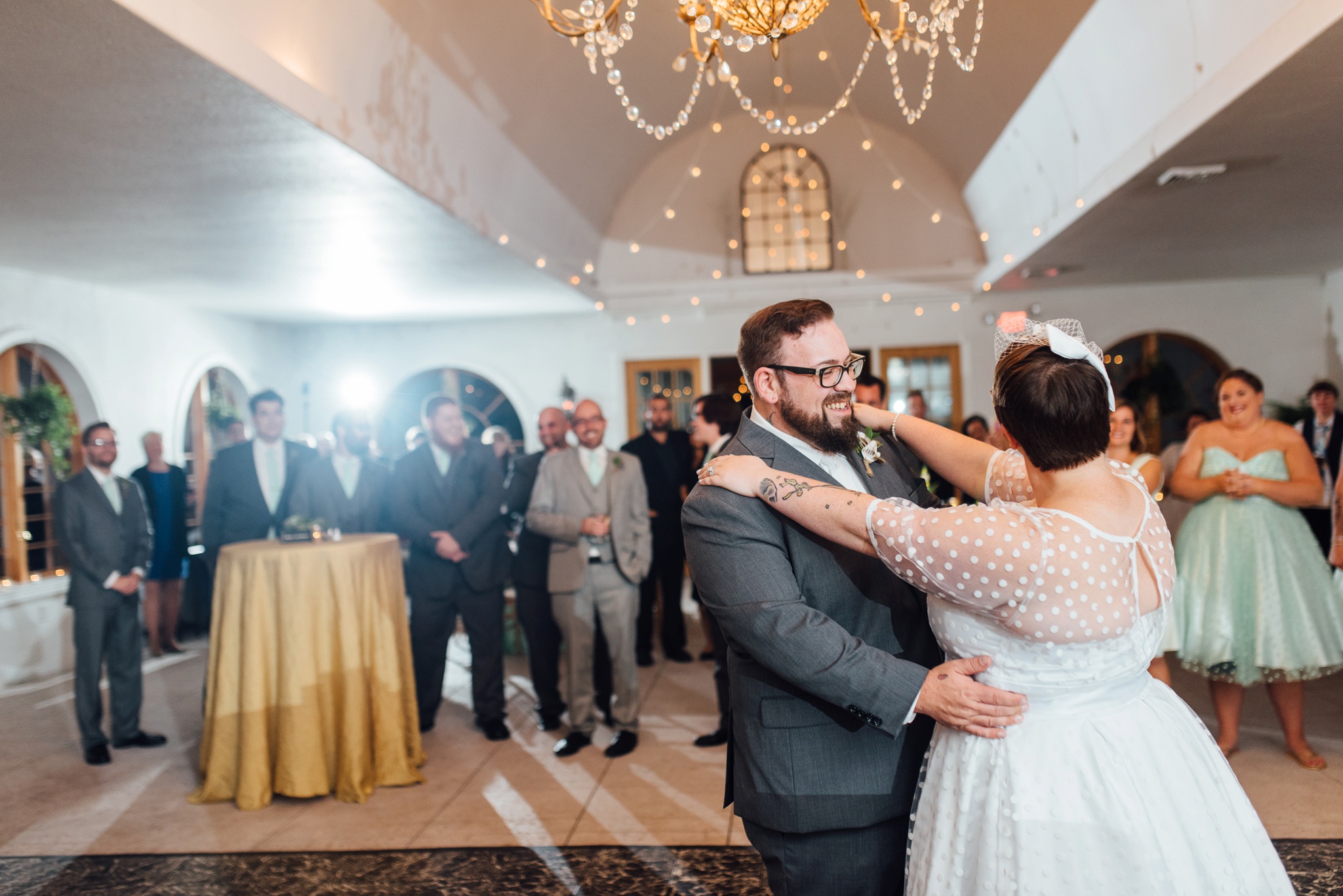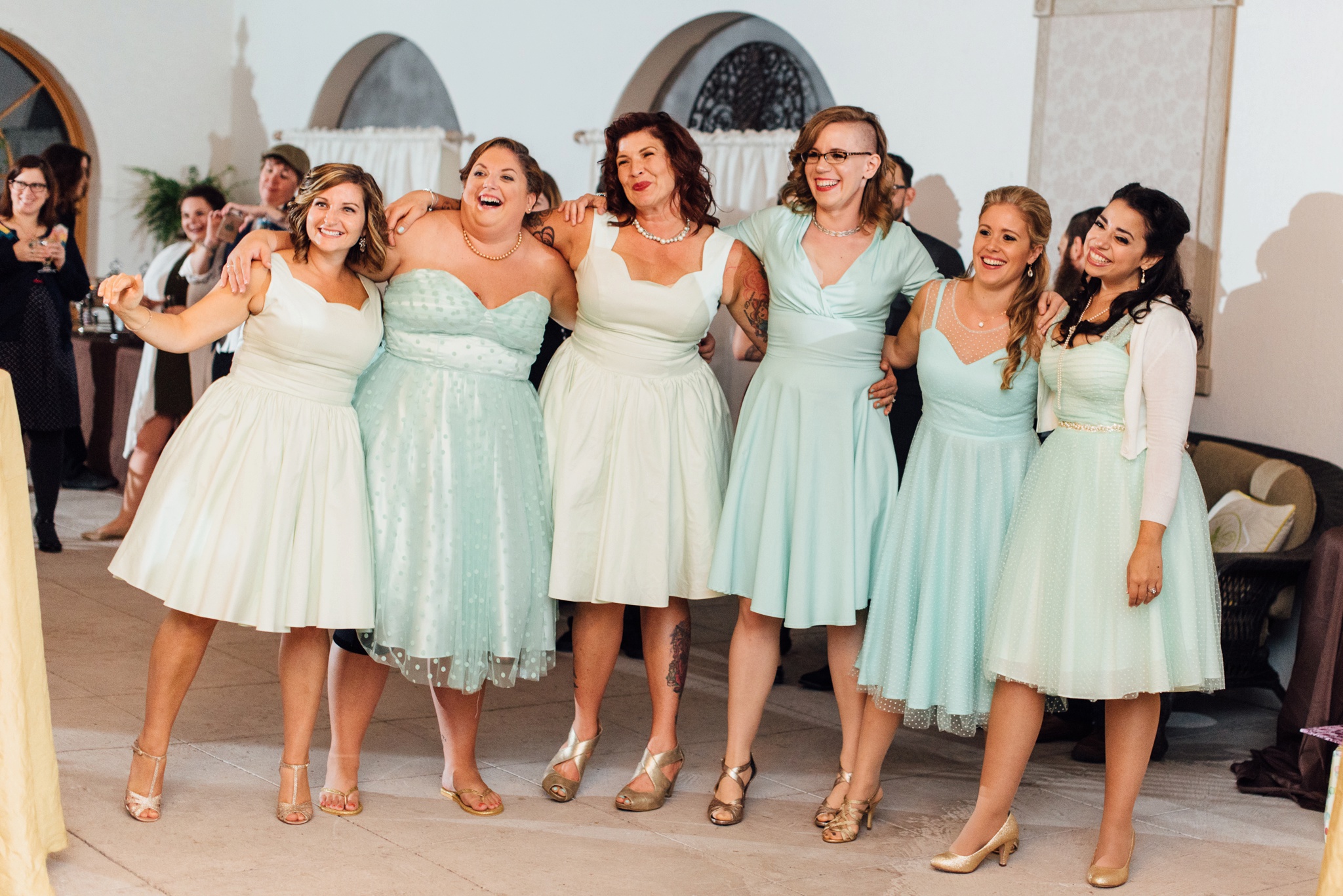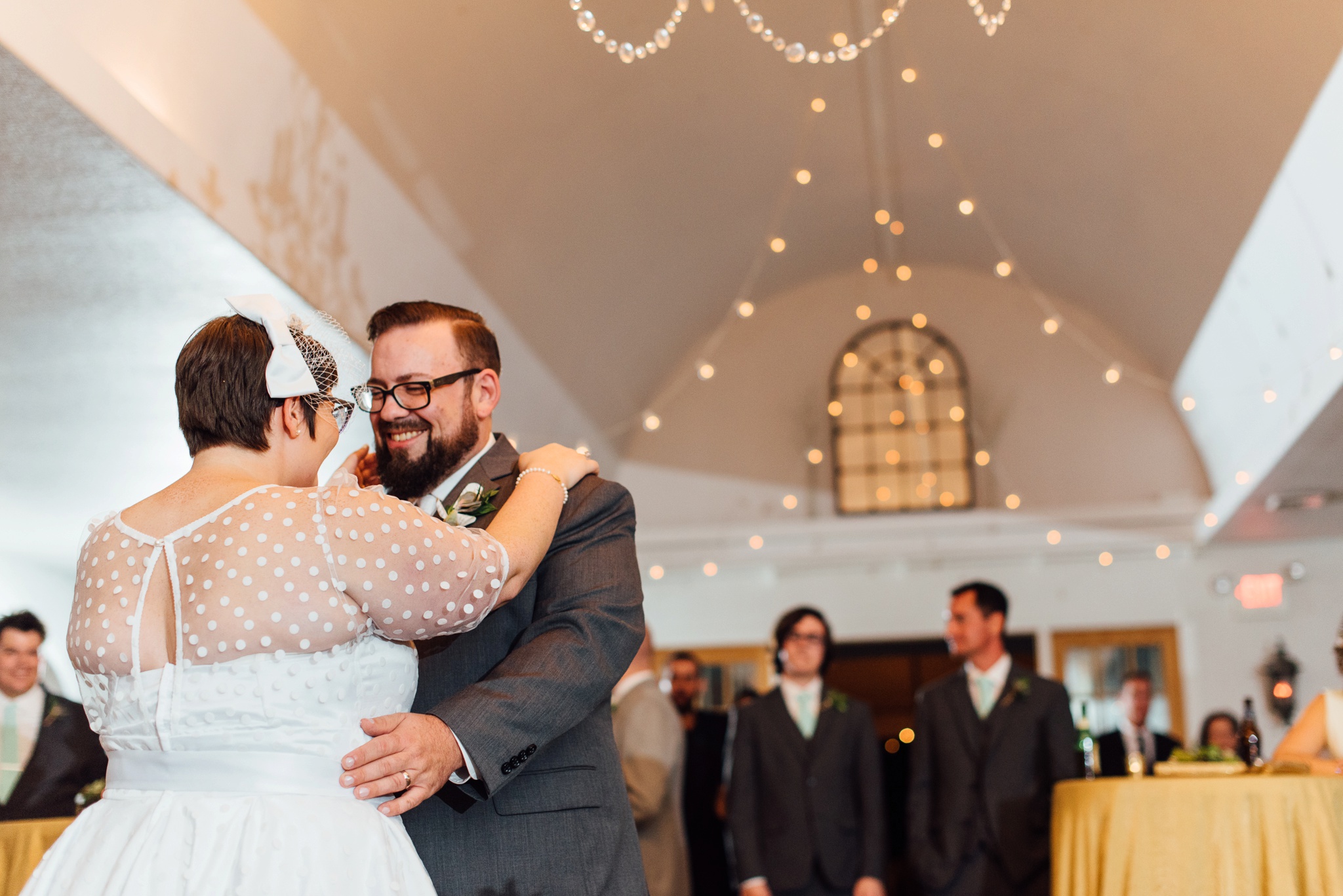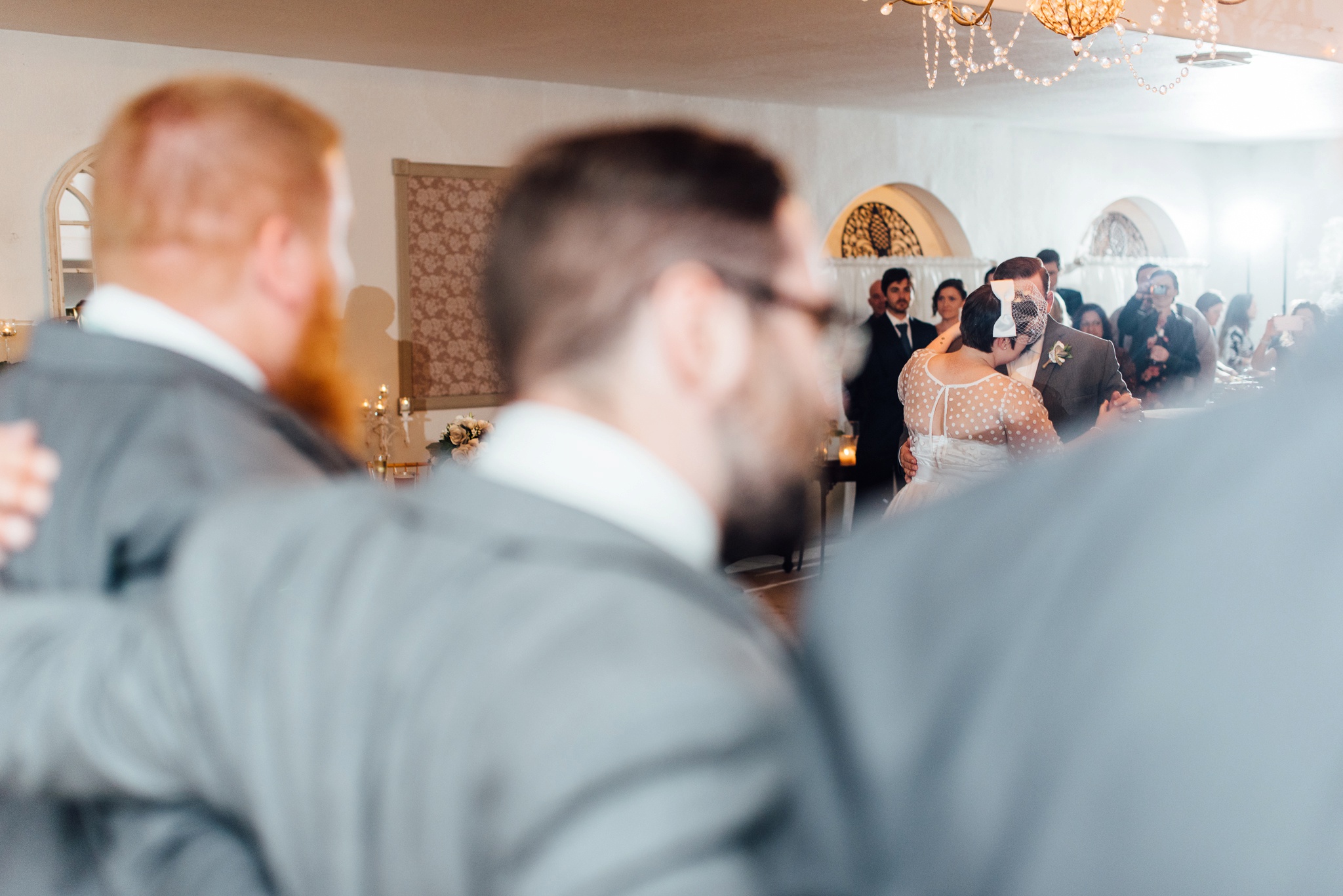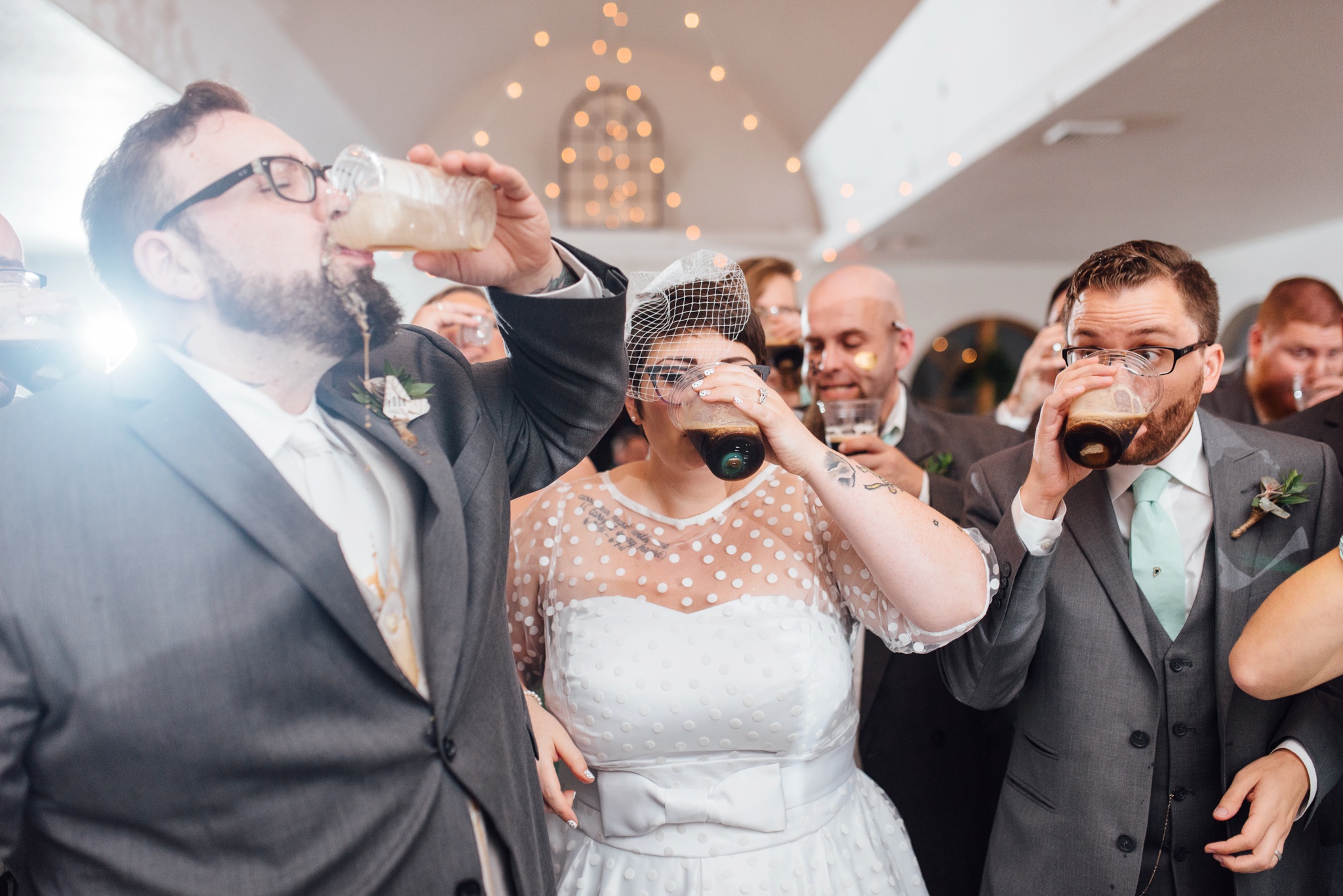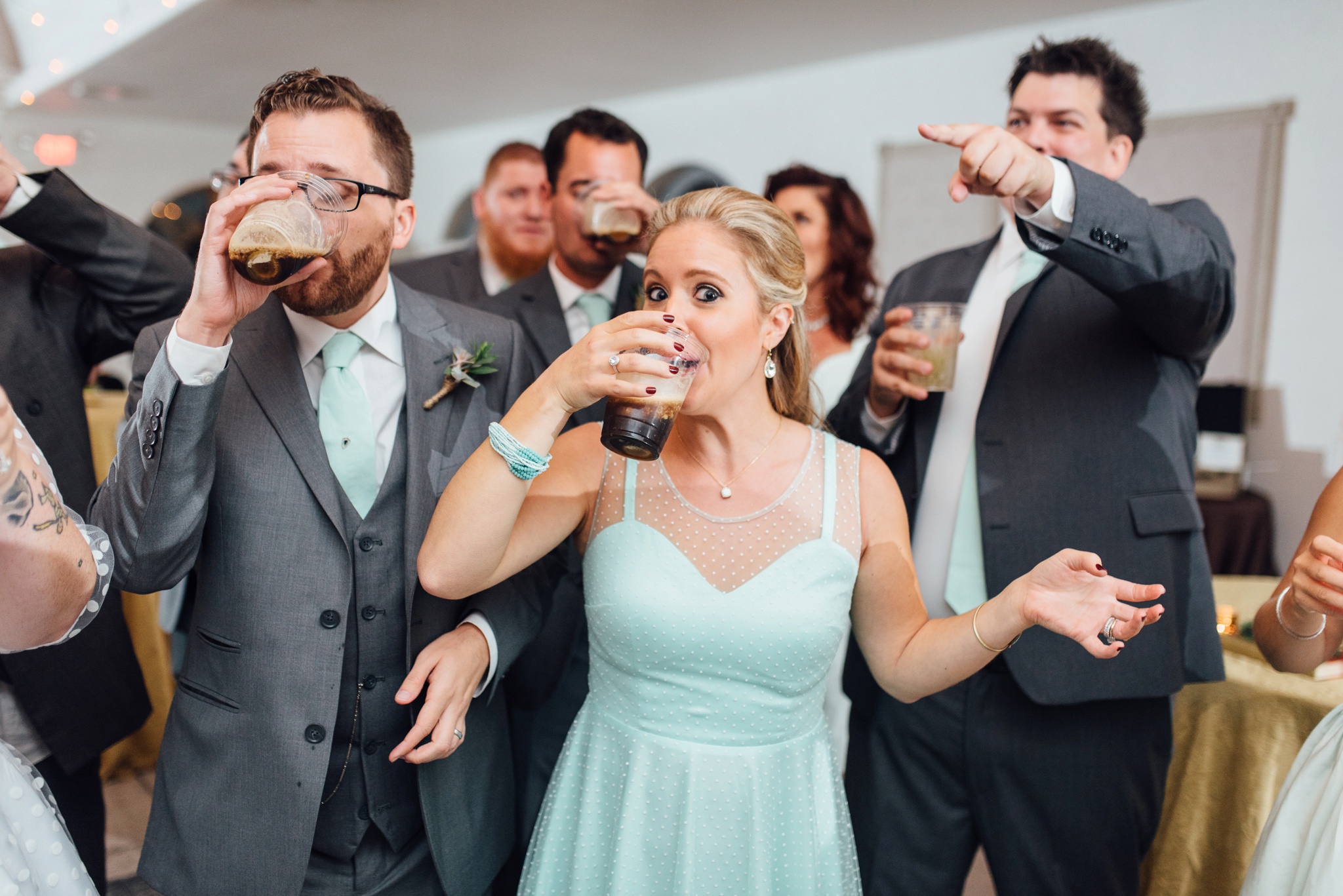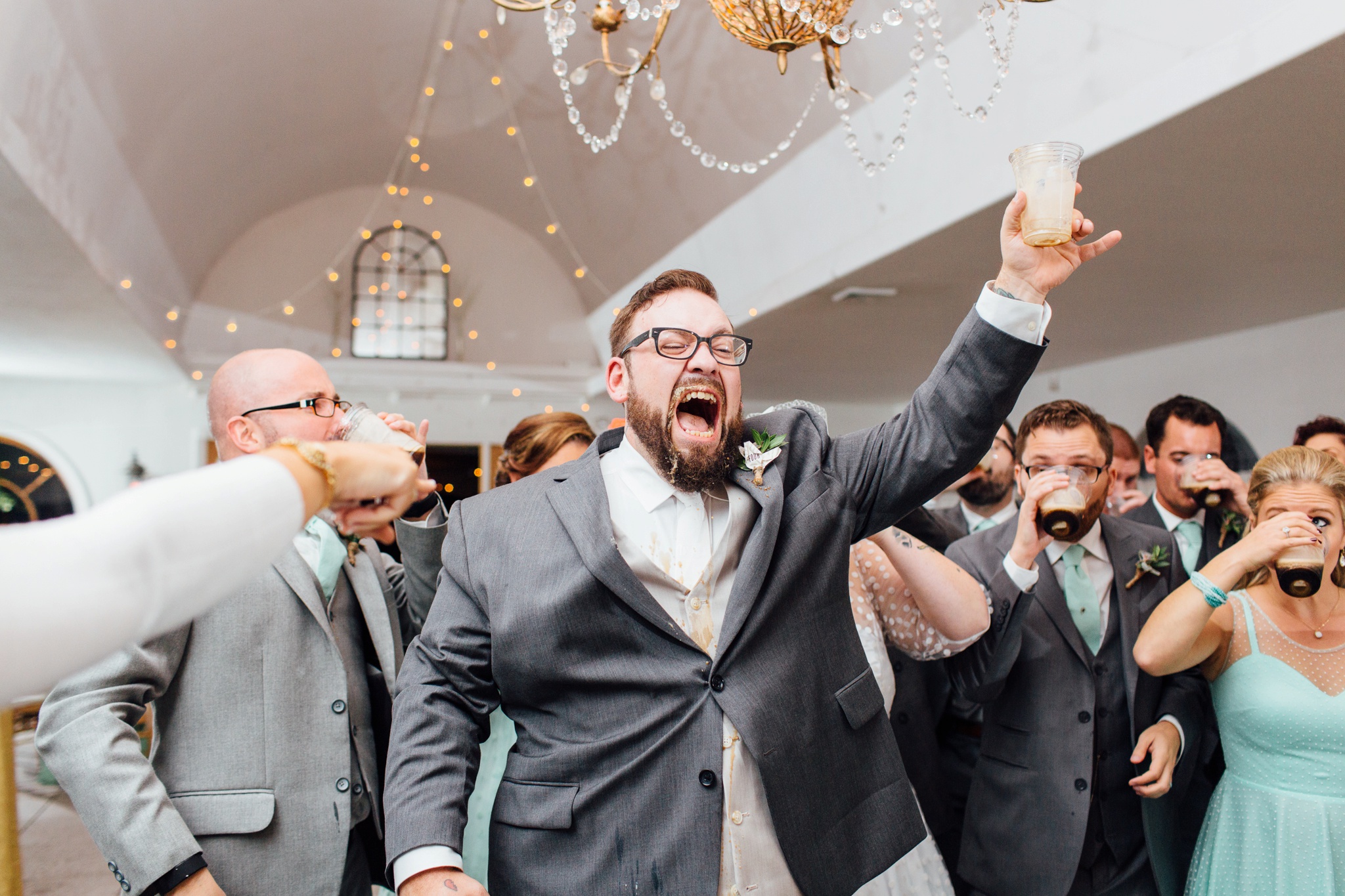 Above: Tim's enthusiasm about finishing his Irish car bomb. Below: Erin's enthusiasm about her bridesmaids gifting them with the Mr. Softee truck.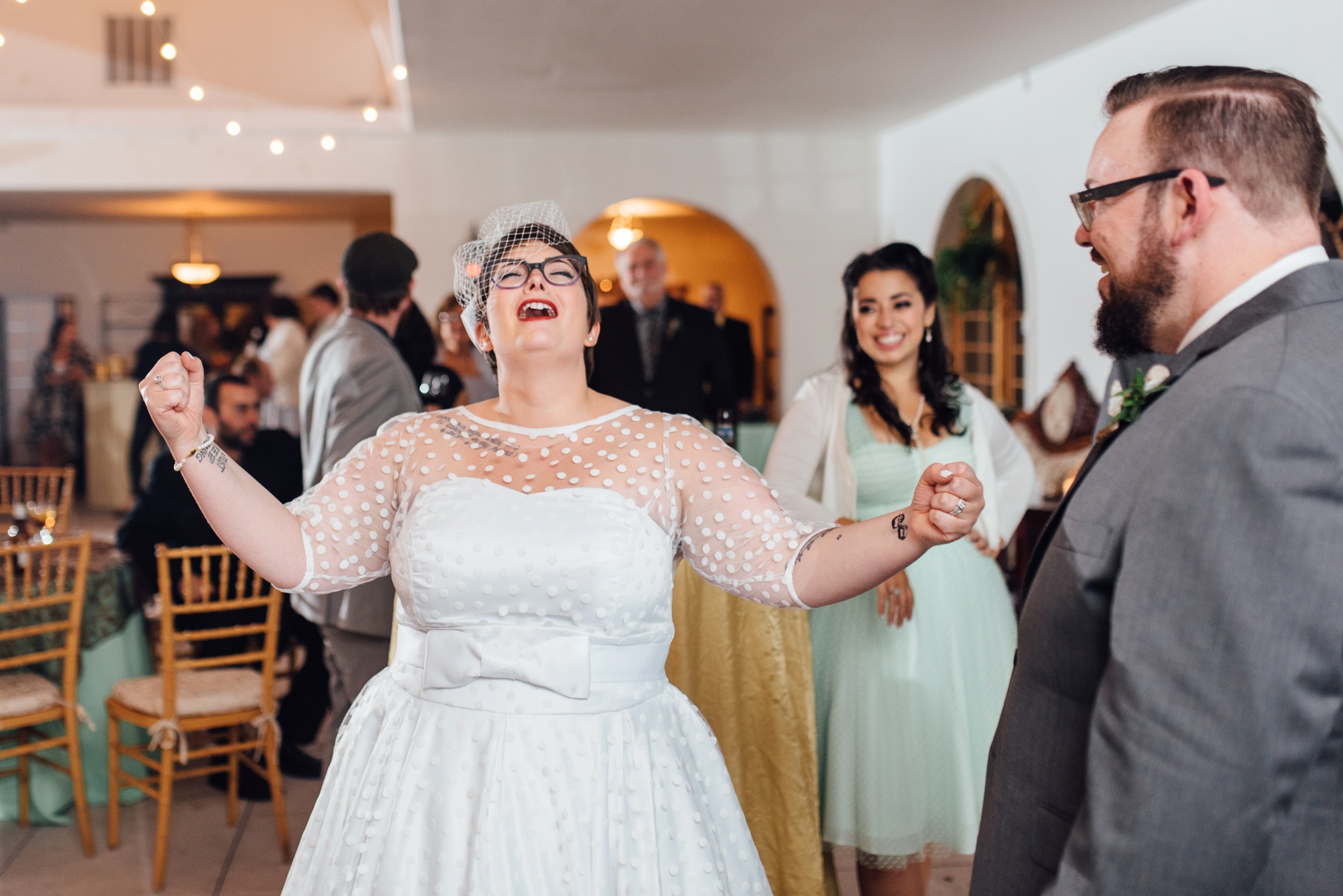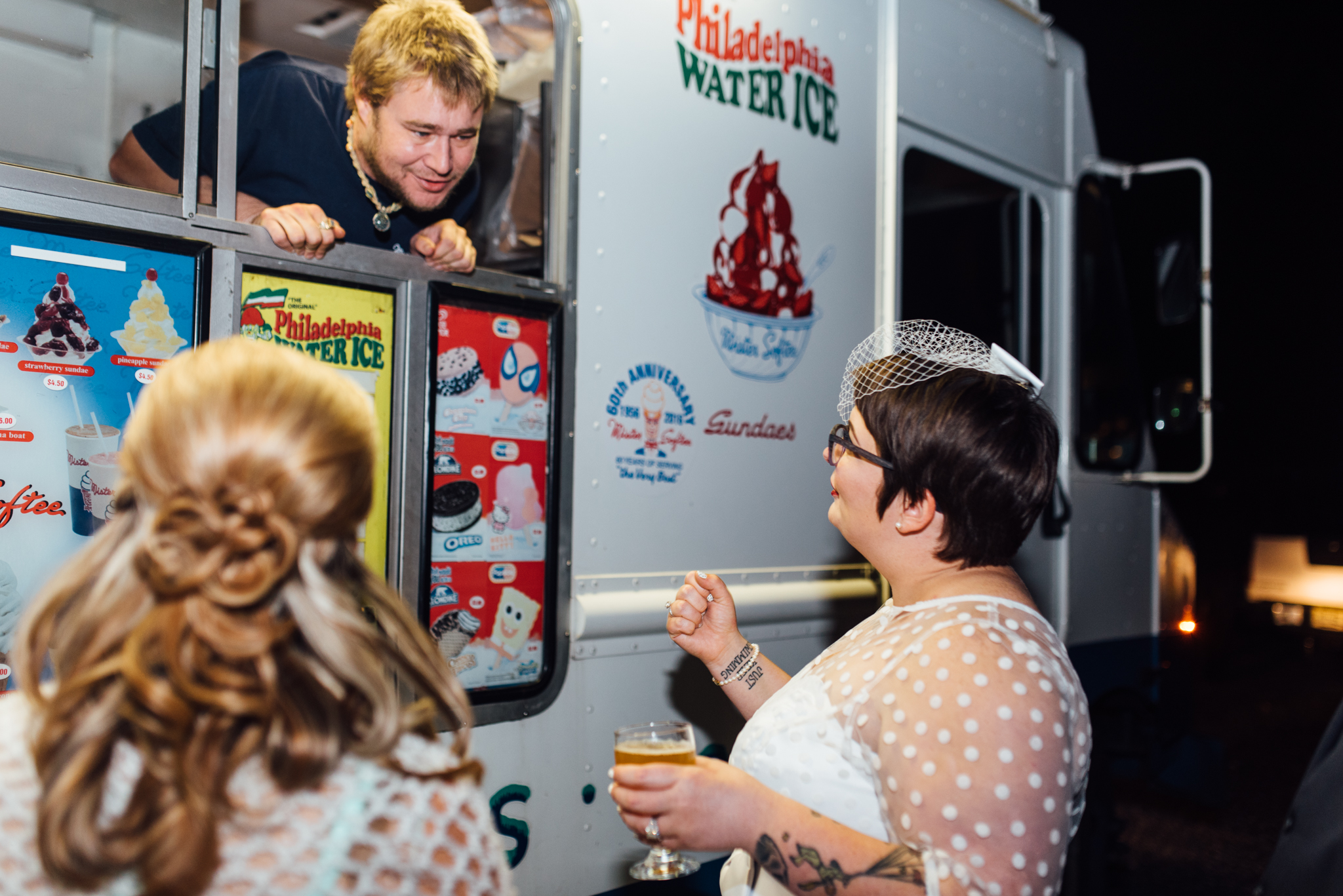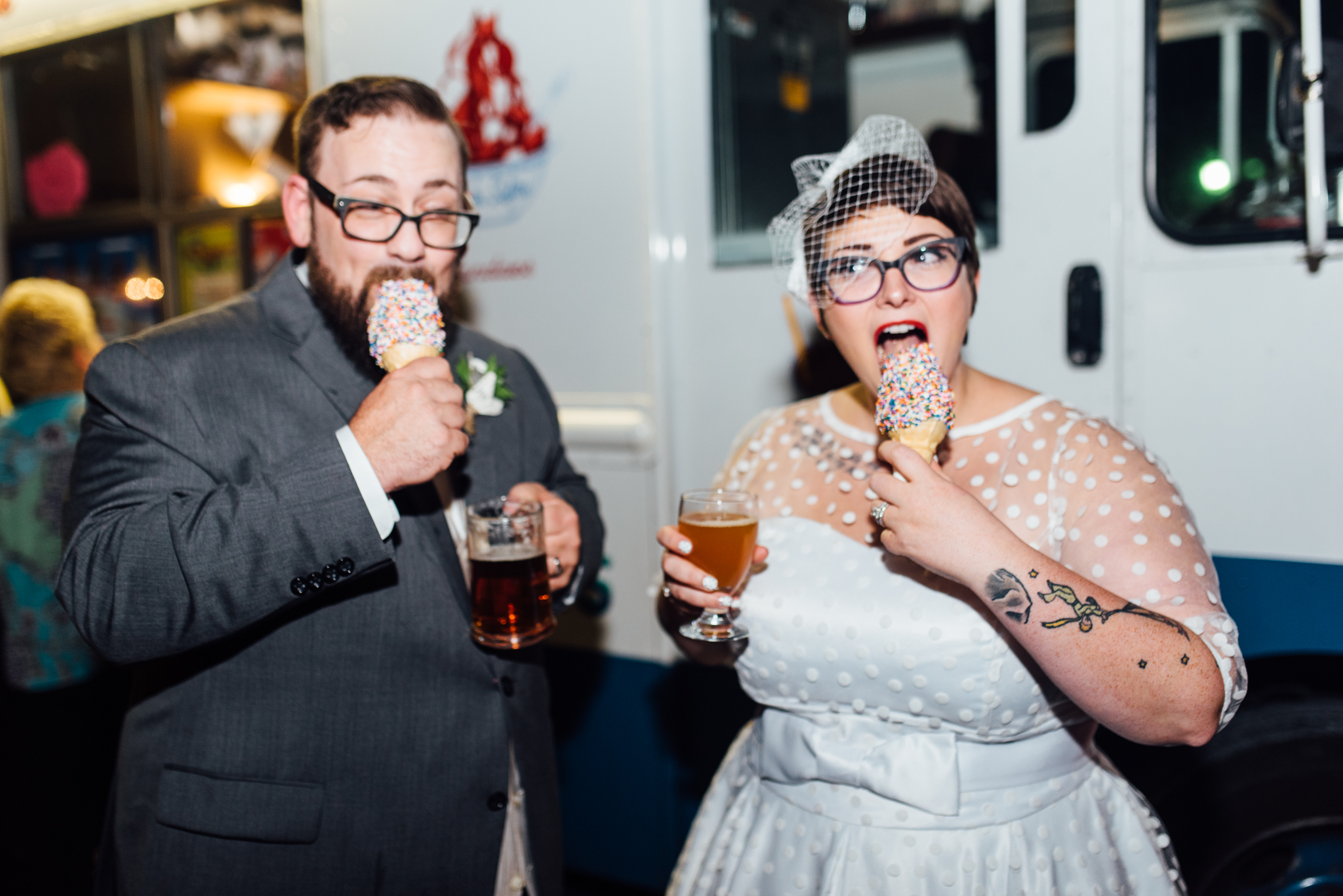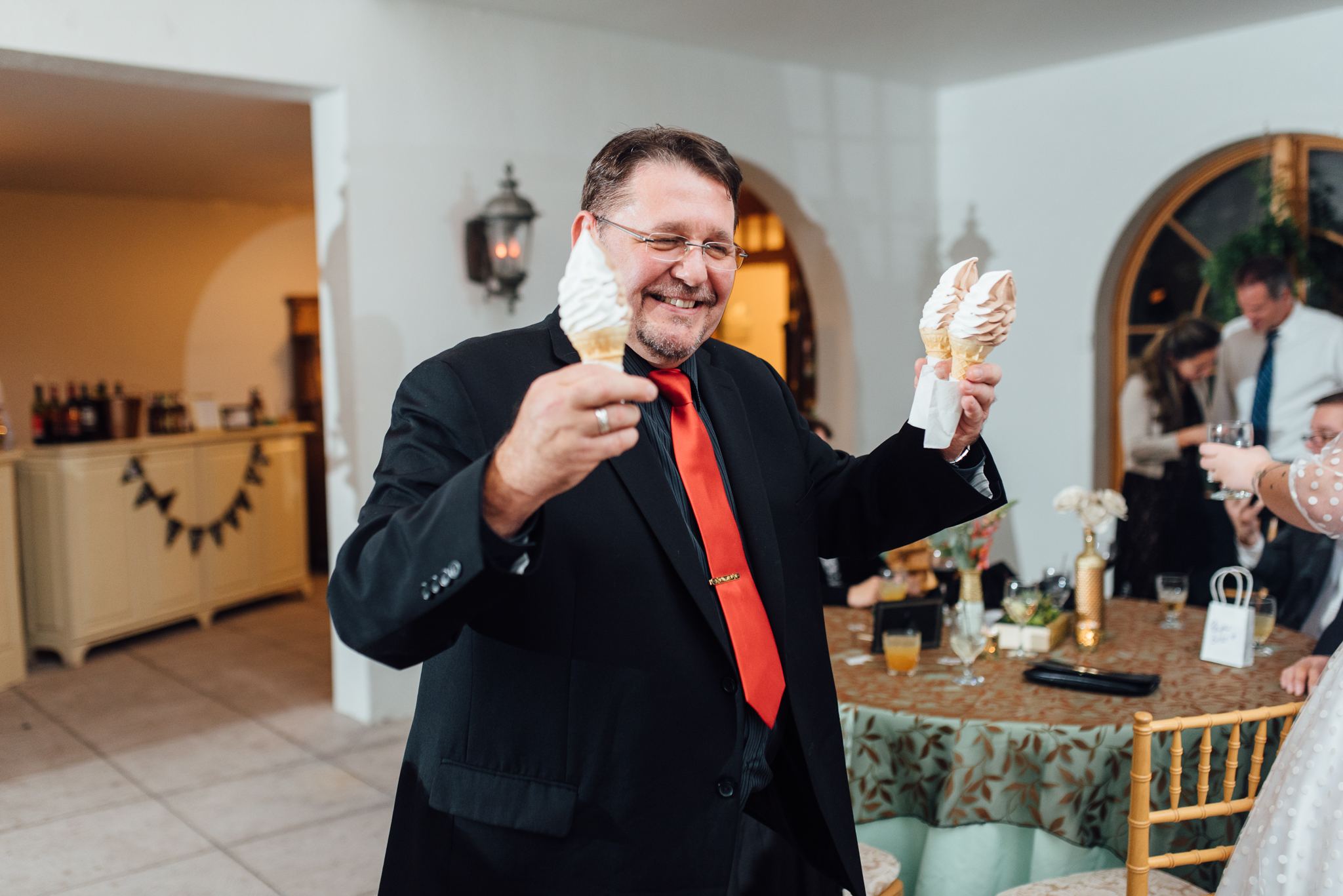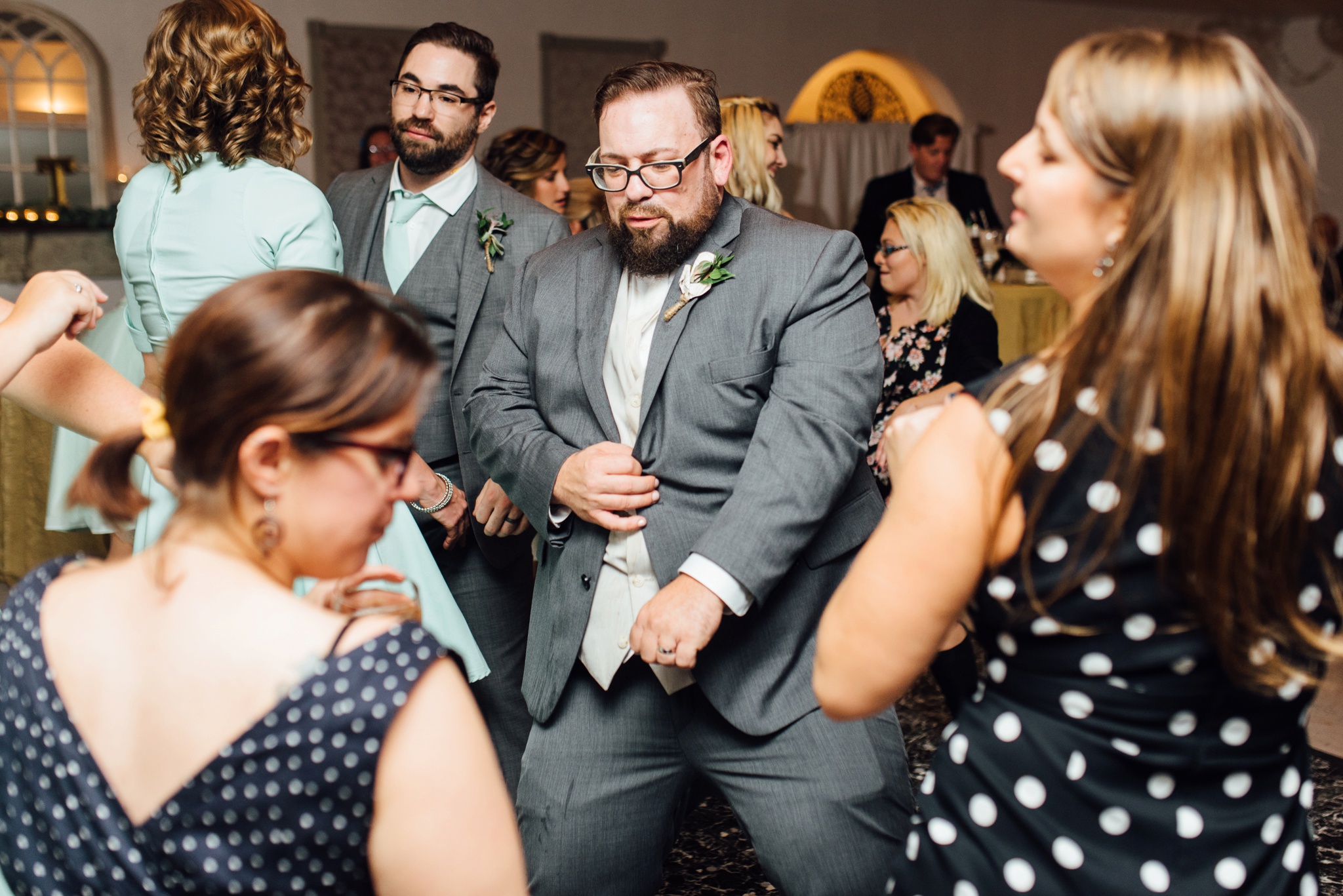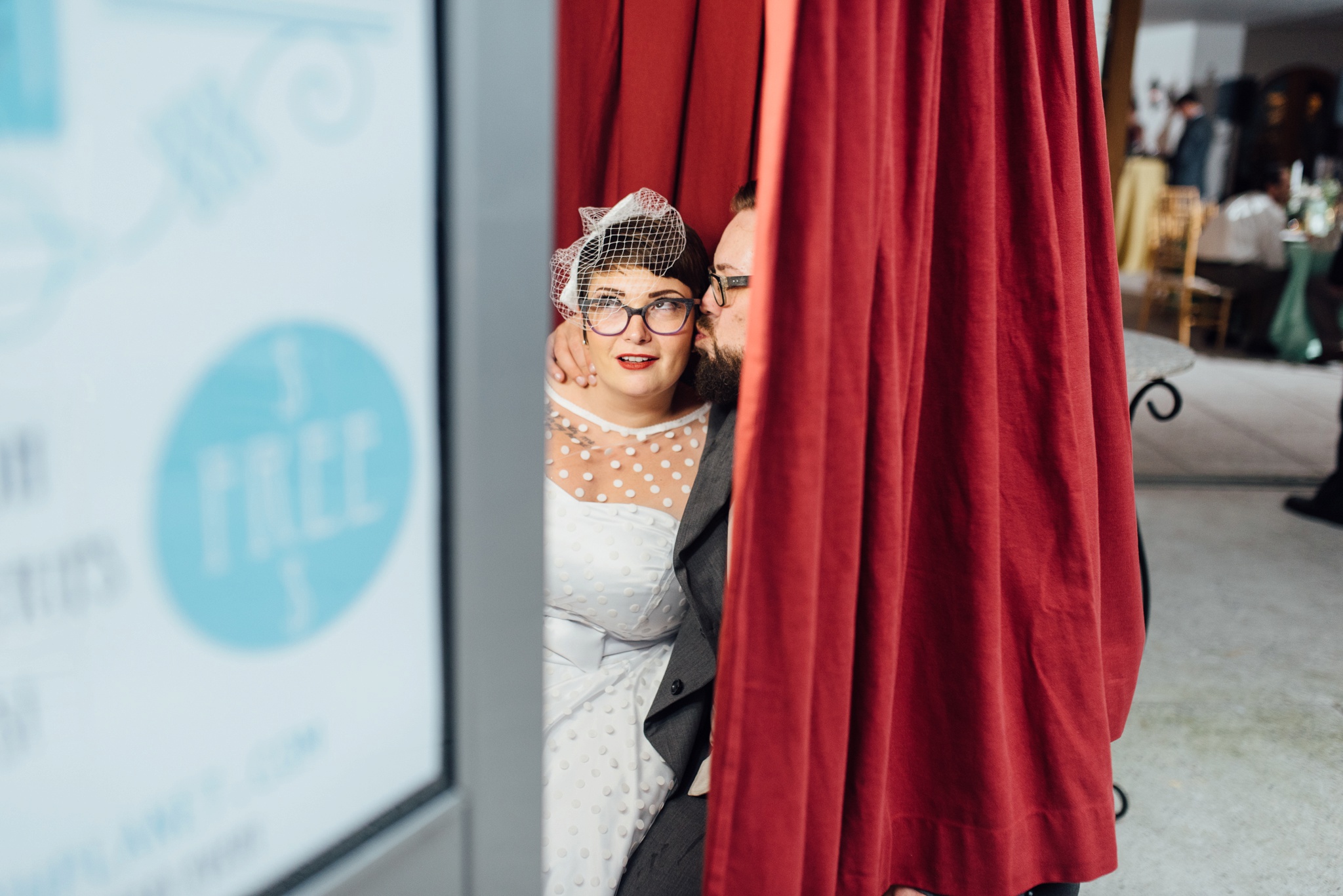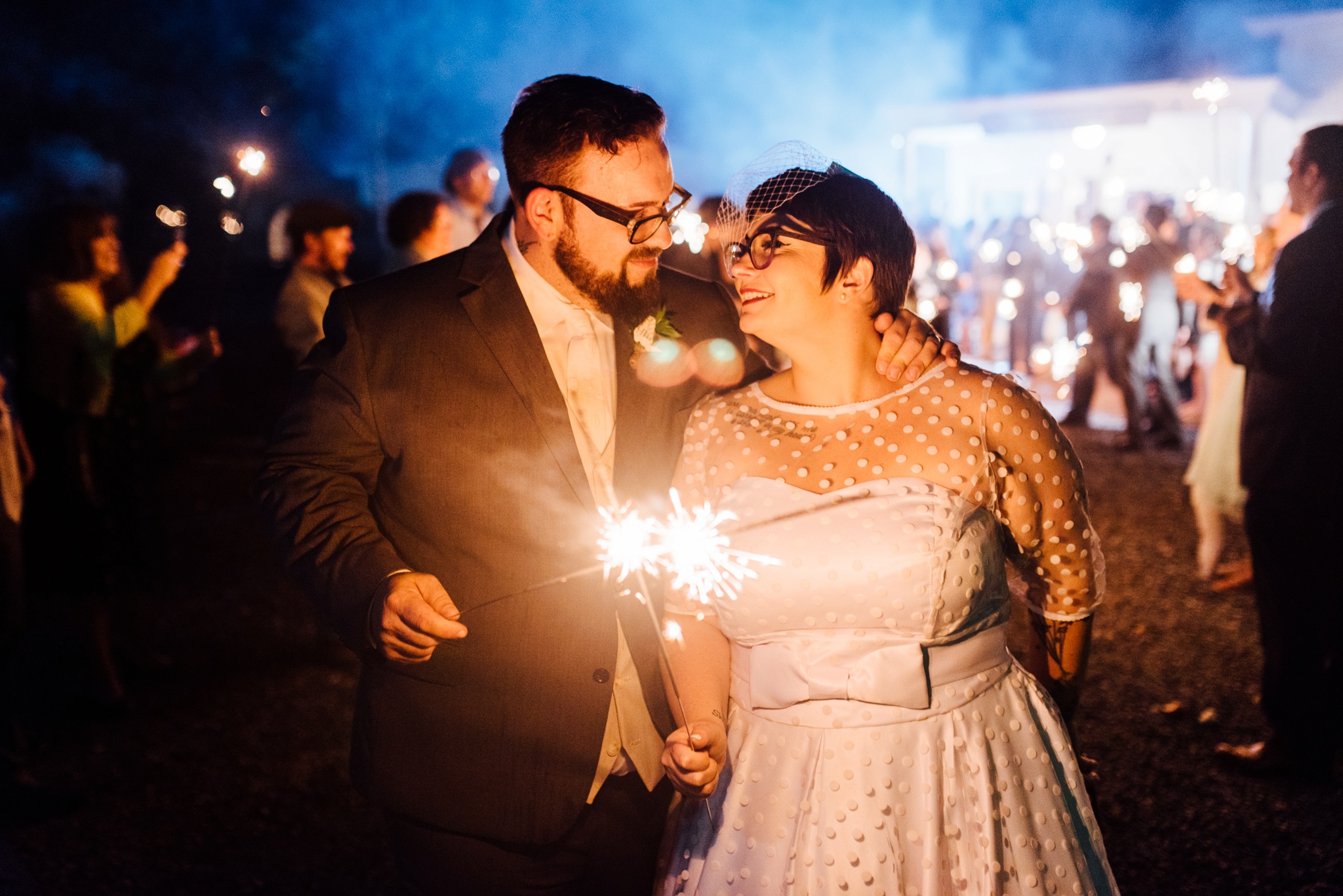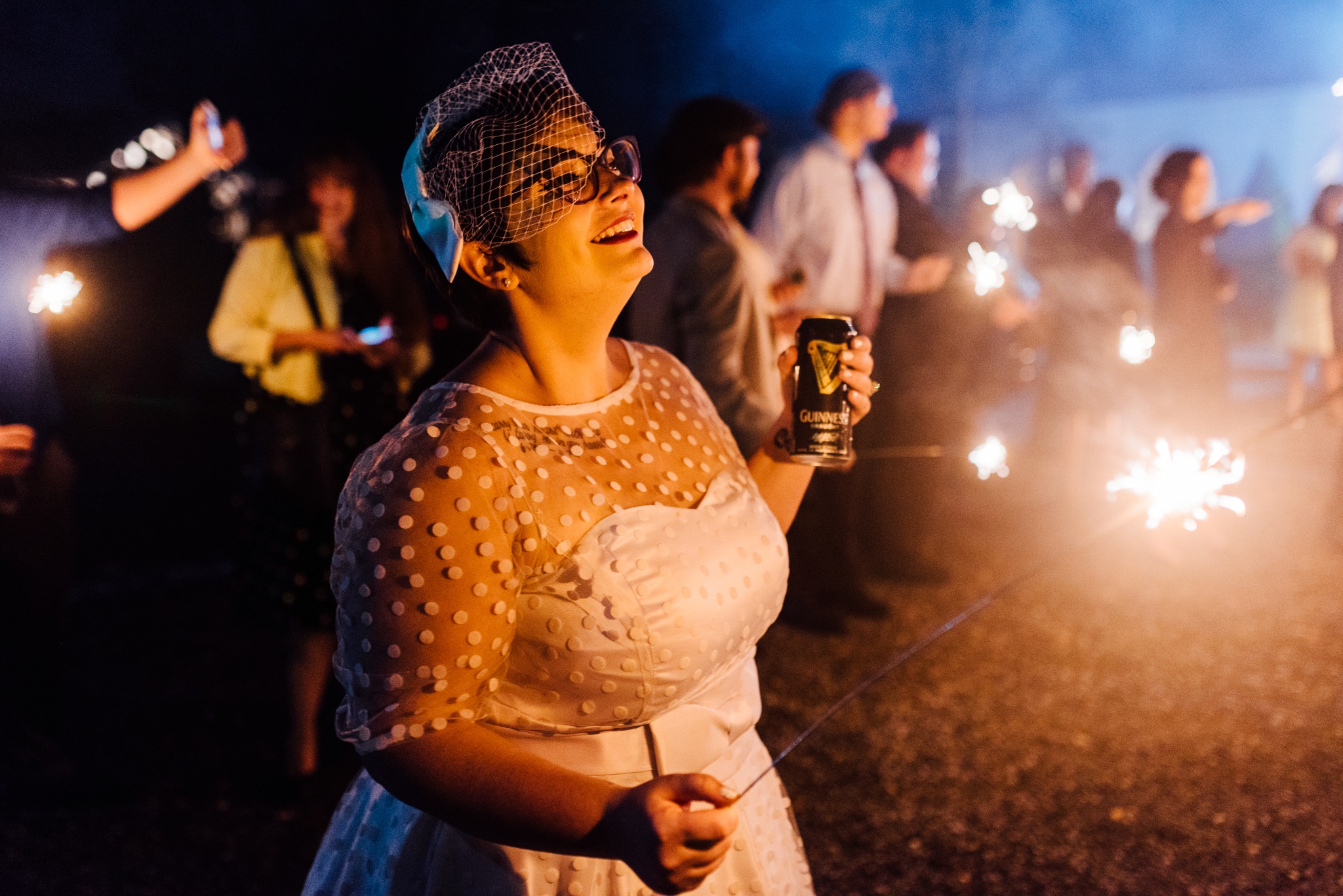 Thanks for being actual rockstars.
—
Vendors!
Ceremony + Reception + Caterer – Abbie Holmes Estate \\ DJ – Terrace DJ\\ Florist – Primrose Florist \\ Centerpieces & Paper Flowers + Invitations – DIY \\ Bakery – Sweet Mercy \\ Hair – Katherine Klint \\ Makeup – Makeup by Catrina Wilson \\ Dress – Pixie Pocket \\ Shoes – T.U.K. \\ Bridesmaids' Dresses – Unique Vintage \\ Favors – Flash Tattoos \\ Favors – lilimandrill \\ Cake Topper – Artifice Producciones \\ Photobooth – Photobooth Planet \\ Second Shooter – Aaren Lee Photography
—