One of the best ways for me to get to know my clients is through their engagement session! I include one in all of my wedding packages so that they can get practice in front of my camera, making photos on the wedding day a breeze! Aside from picking a location, the next most common question I get is about what to wear! Below are a few things to avoid, and some choices you can make instead that will keep your photos timeless: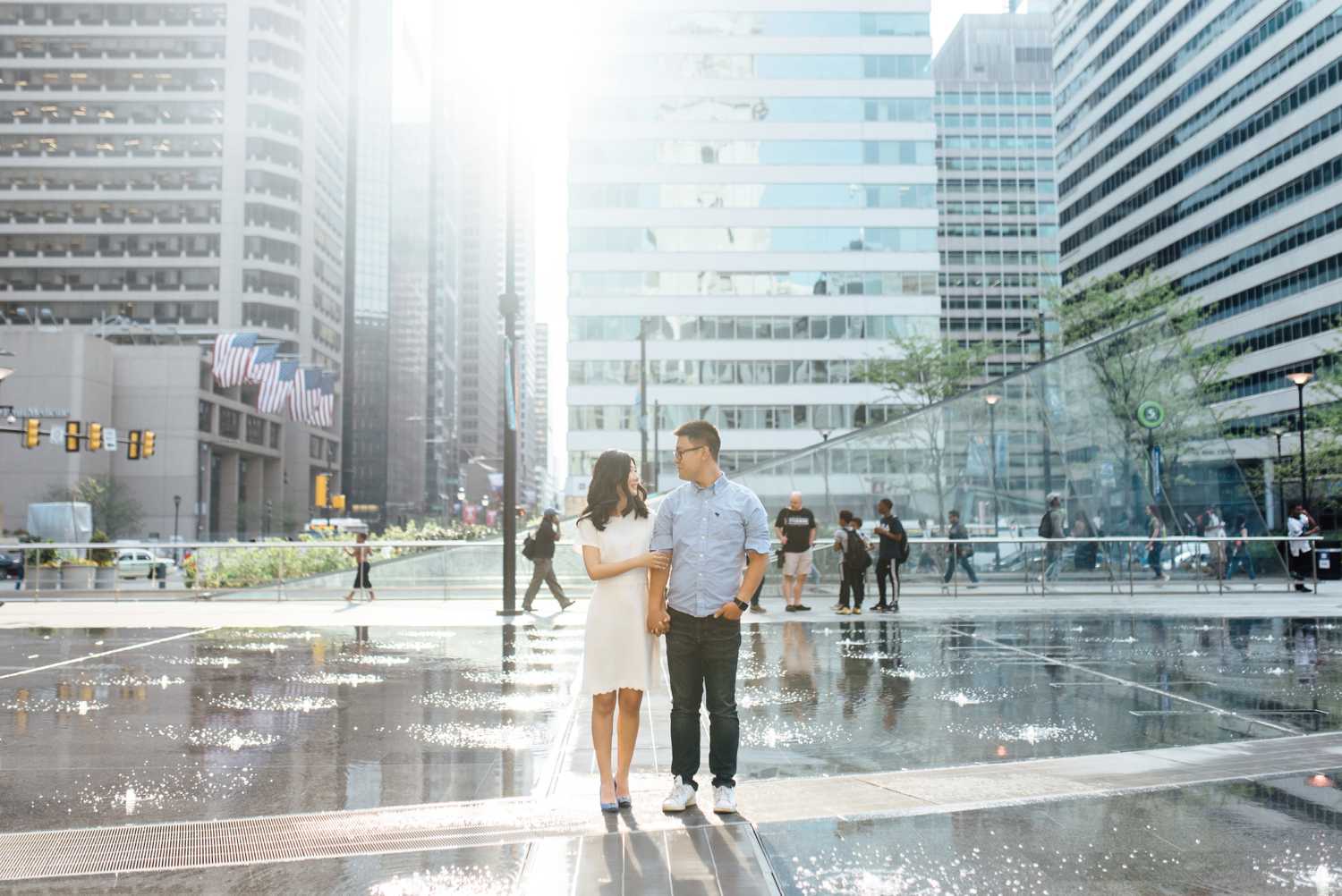 Avoid: logos and loud patterns
Your engagement photos should be about you and your fiancé, not about product placement! Not only will logos and excessively bold patterns draw attention away from you, they will also age your photos once the pattern goes out of style.
Instead: wear something classic. If you or your partner want to stand out, have one of you wear a simple, clean pattern, while the other wears a complementary solid!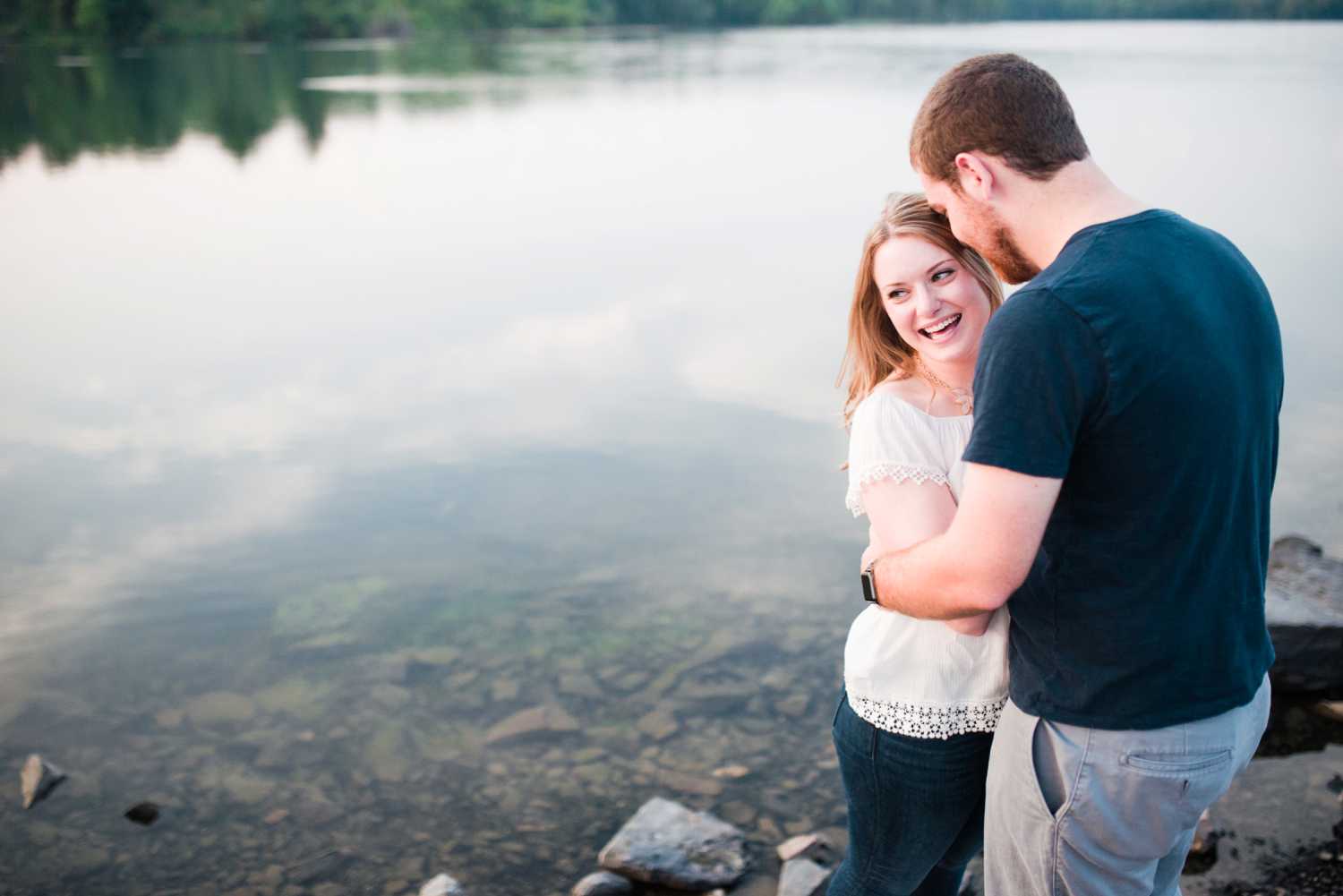 Avoid: neon colors
While neon colors may be a huge trend right now, they tend to be extremely luminous and can even create a weird color cast on your skin. This can make it difficult for your photographer to correct your skin tones when there is a neon glow from your clothing present. Nobody is trying to pull off the Shrek look right now ;)
Instead: choose pastels or neutrals
These color families are the most flattering for your skin, and go easily with each other!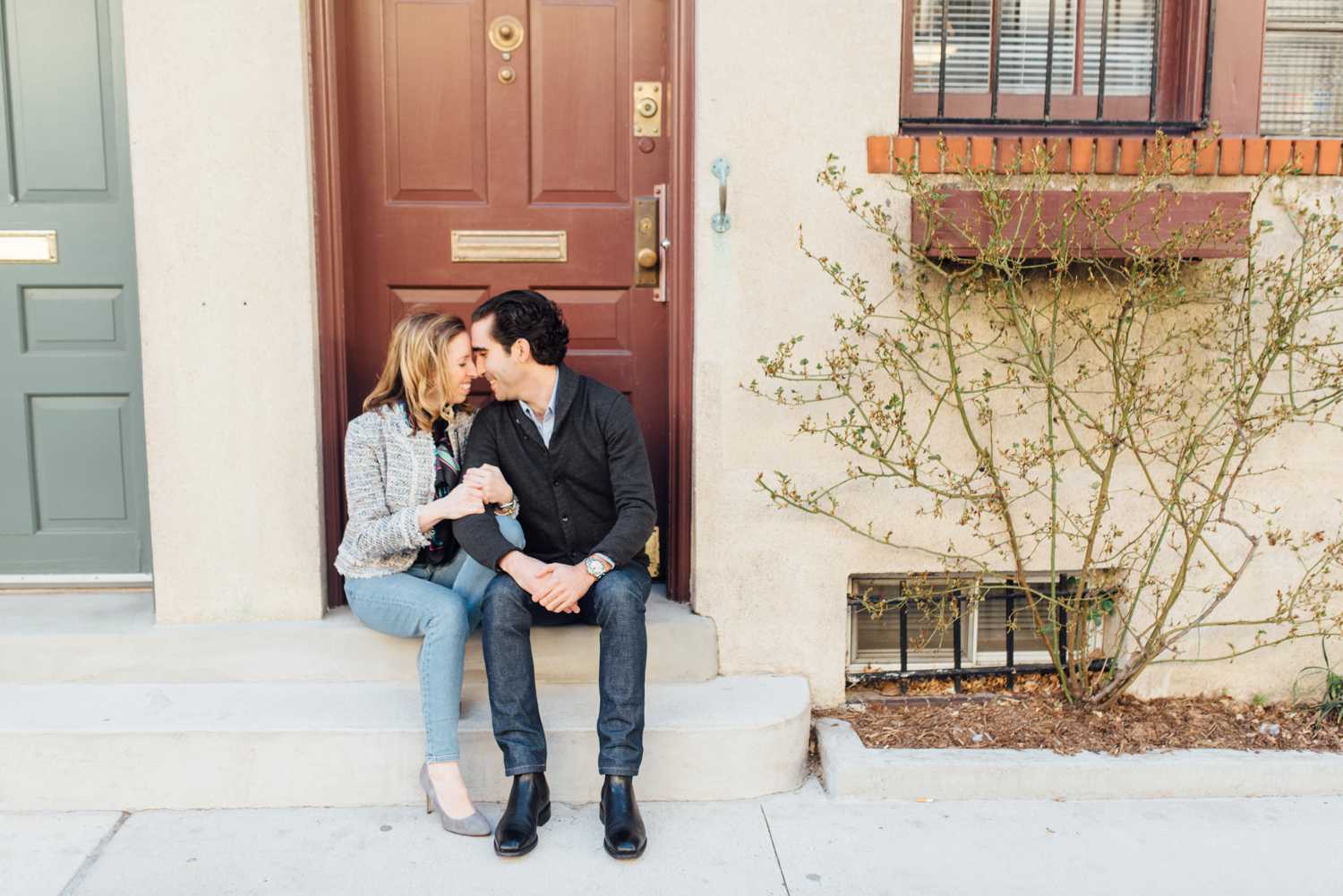 Avoid: too much jewelry
Jewelry is a great way to add a pop of color to your outfit. However, don't go overboard and wear too much jewelry and distract from the important focal pieces – you two!
Instead: keep it simple! Throw on a statement necklace or bangle or even a piece of jewelry that has been given to you by your mom or future mother-in-law. Many brides-to-be want to show off their symbol of love in the photos, so it's important that your brand new engagement ring stands out.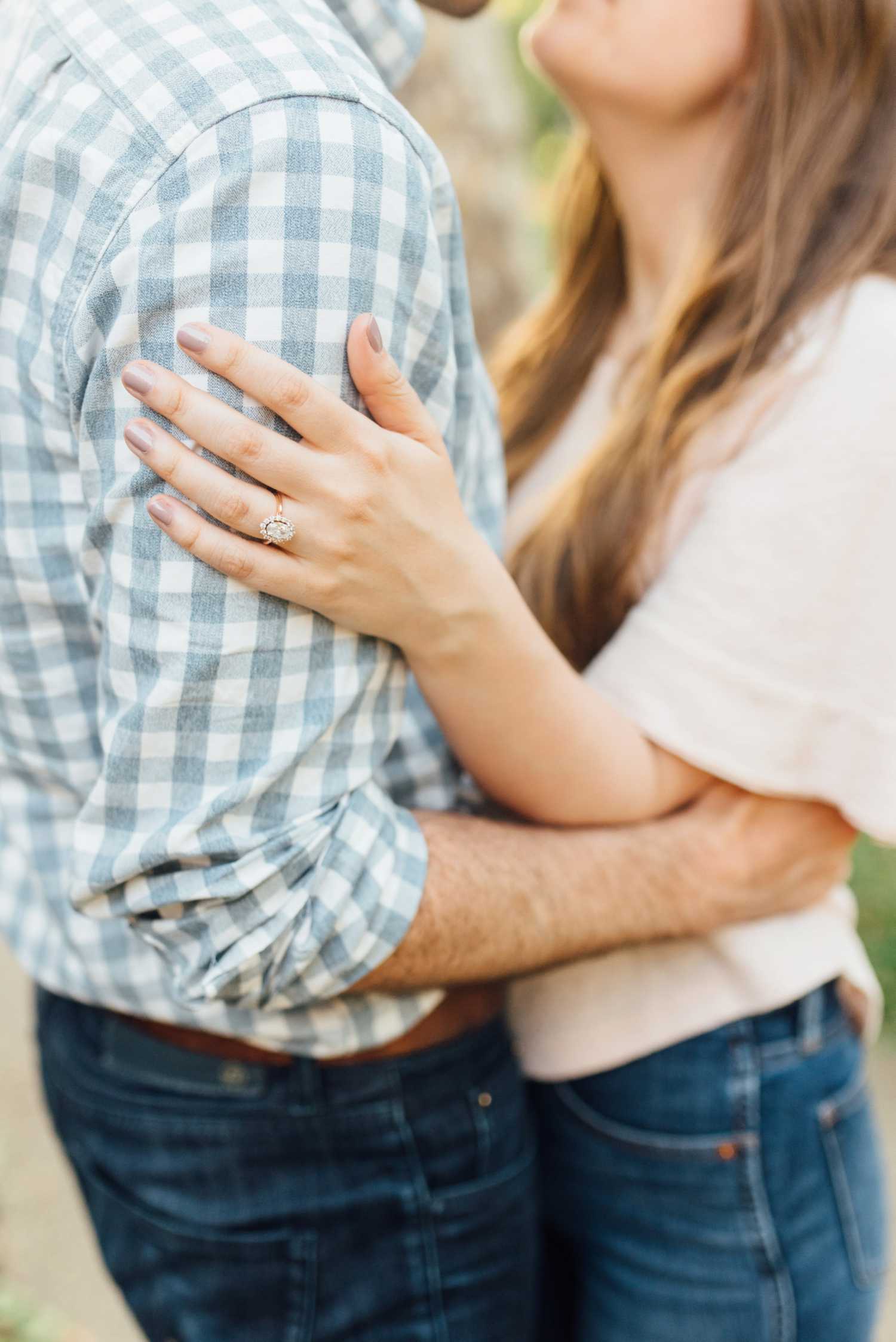 Avoid: matching outfits
Coordinating colors with your fiancé can be cute, but wearing matching outfits is a little 90s-family-photos-on-the-beach ;) Wearing the same color or pattern will blend you and your partner's bodies together visually. It also doesn't create the most flattering look or shapes.
Instead: choose complementary colors! Rather than wearing the same colors, find complementary outfits that have a bit of contrast and show off your unique styles. Choose colors that will complement each other and photograph well. For example, purple with yellow, blue with pink, black with gray or white with a splash of color.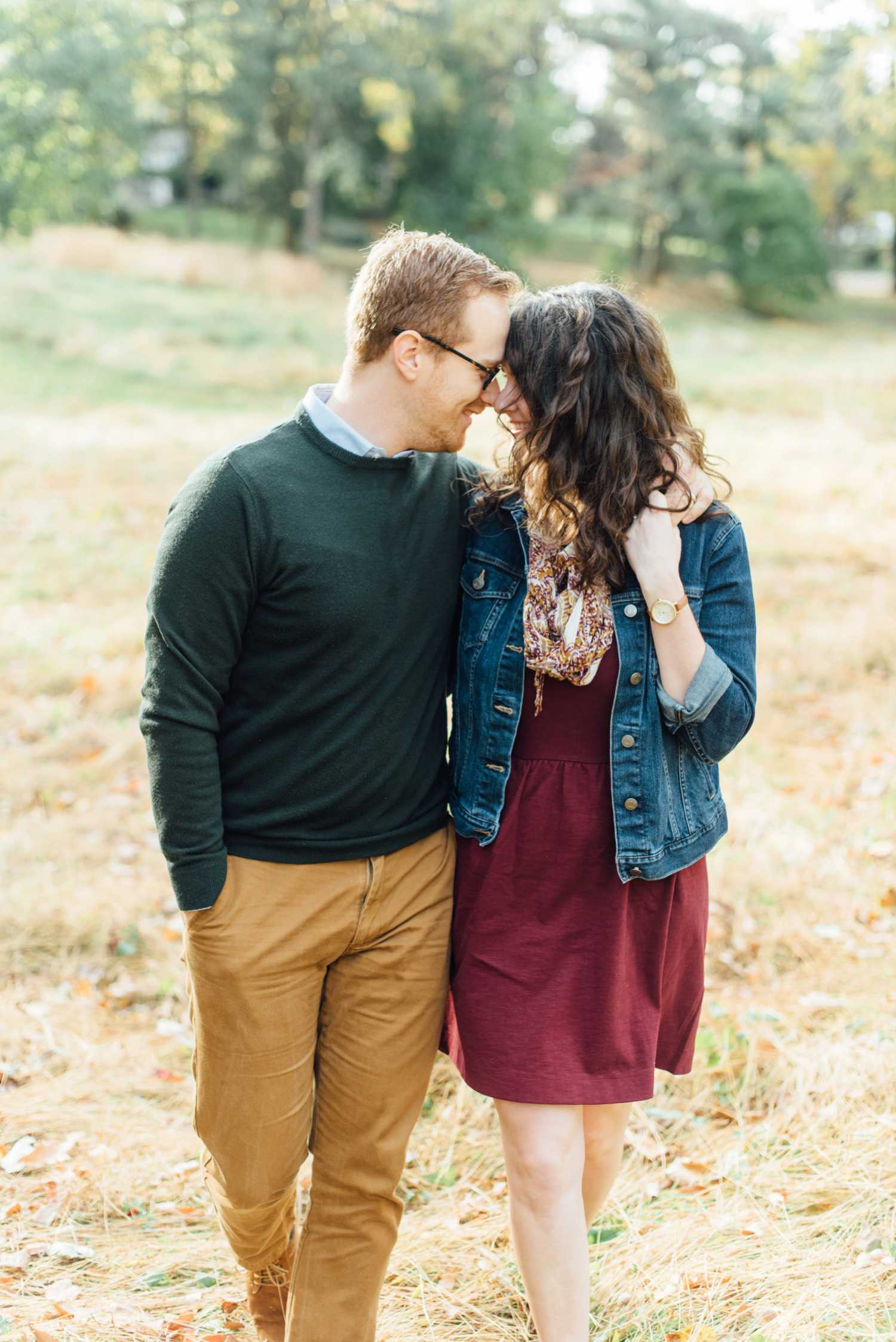 Avoid: anything that's too tight or too loose
I'm 100% on your team and do my best to pose you in the most flattering angles. However, clothing that doesn't fit properly isn't usually something that can be rearranged at your session or retouched after the fact. Also, nothing makes it harder to look natural and happy in photos than clothes that you're tugging on all day.
Instead: wear a flattering and comfortable fit
Try on your outfit beforehand, spin around, and make sure it fits you and feels great! Whatever you choose to wear, it should make you feel confident and comfortable!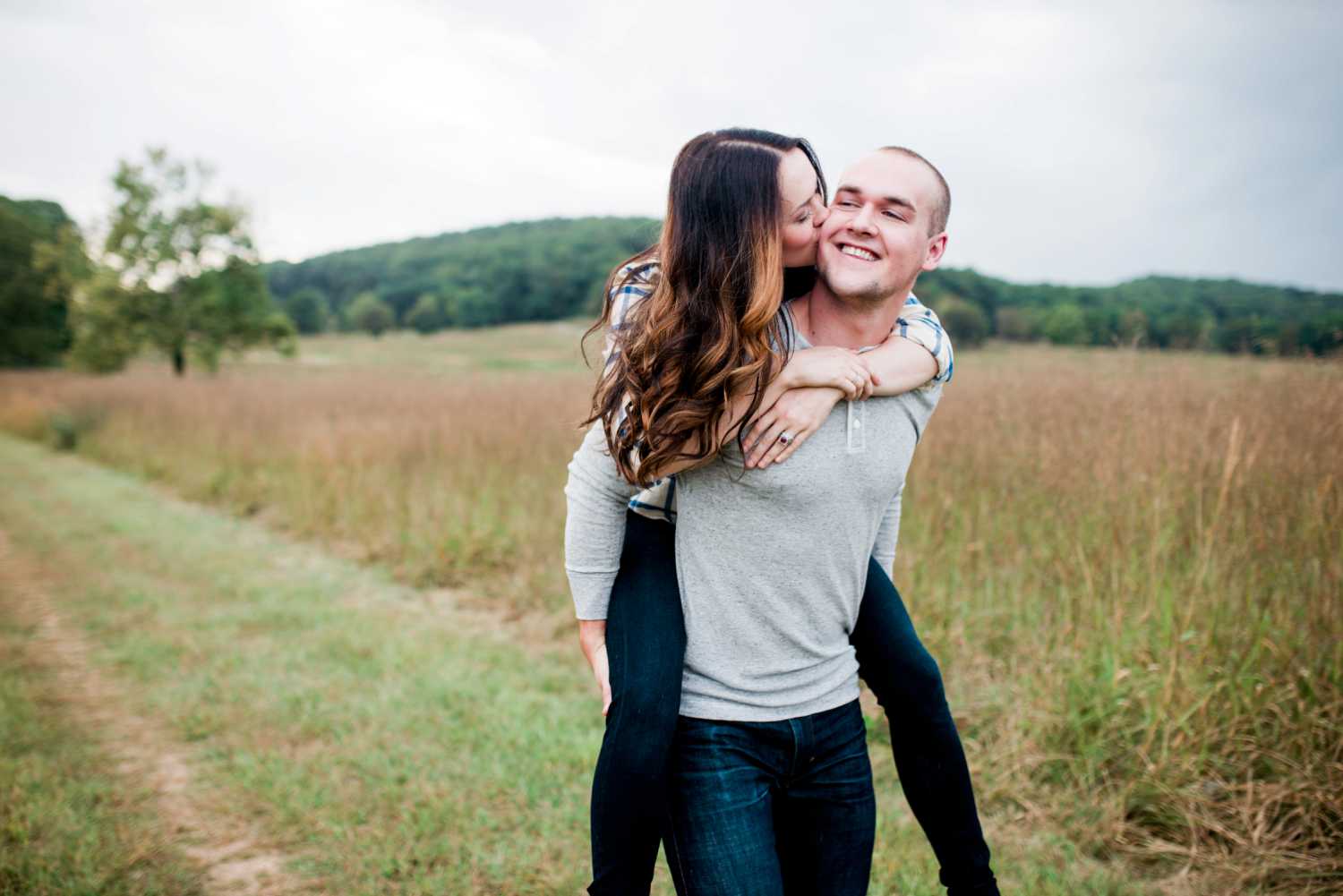 Regardless of what you wear in your engagement photos, have fun and trust your photographer! These photos are a way to look back on such a special period of your life and we want you to love your photos forever!