He: saw her picture on Facebook. She: went to a mutual friend's birthday party, not knowing that her attendance had been requested and orchestrated. They: tied the knot in New Hope with an Inn at Barley Sheaf Farm wedding last Saturday! The best of a classic millennial relationship :)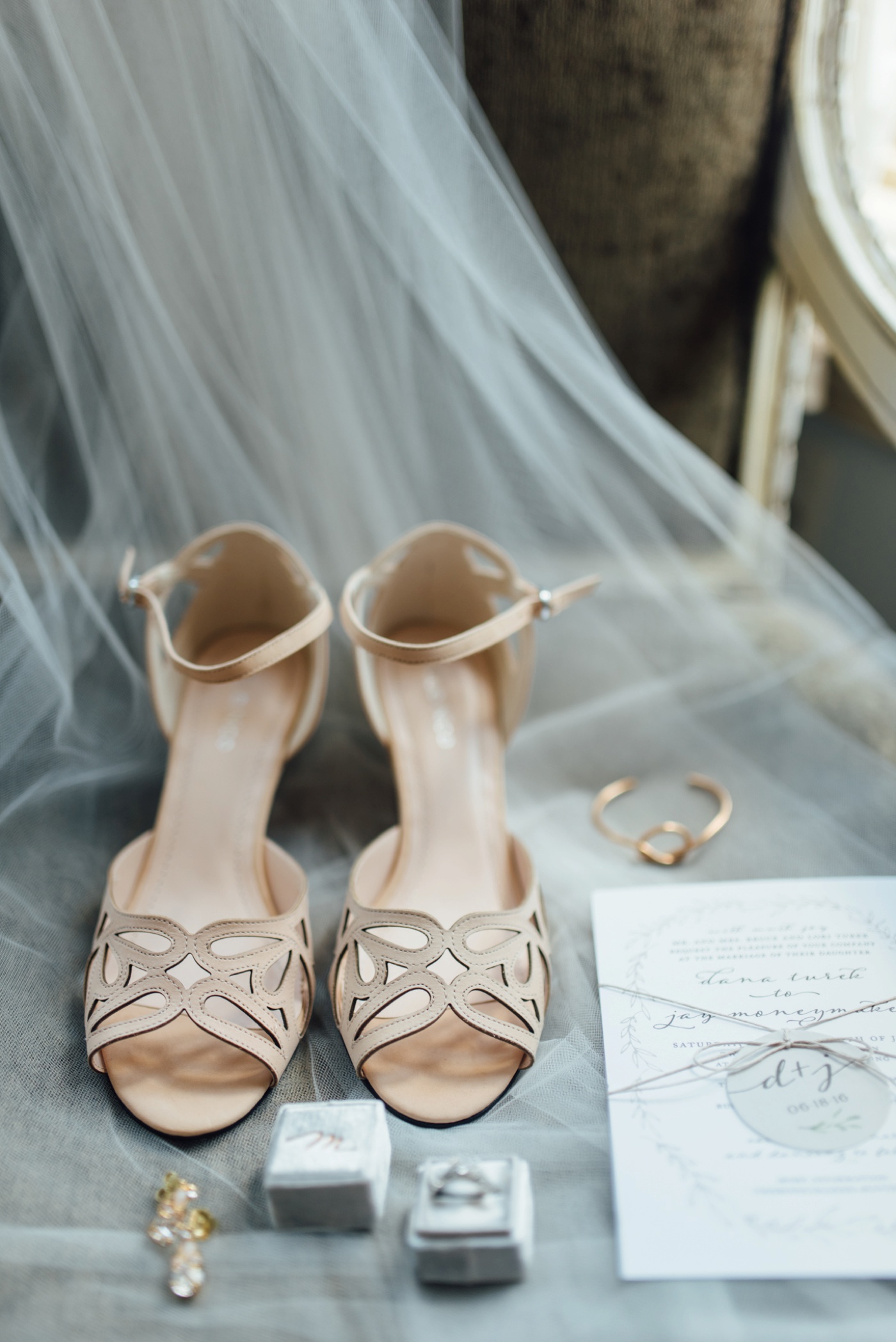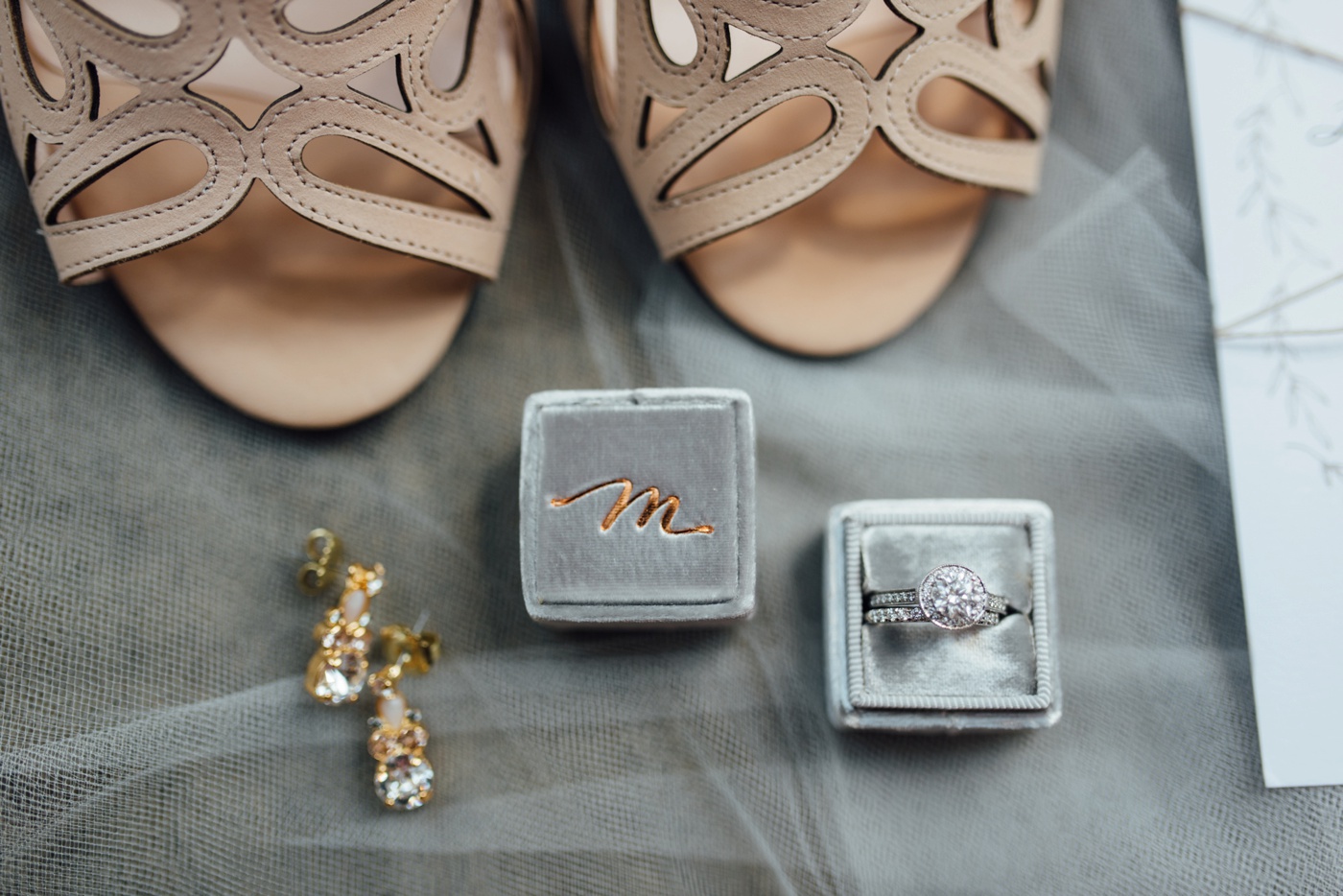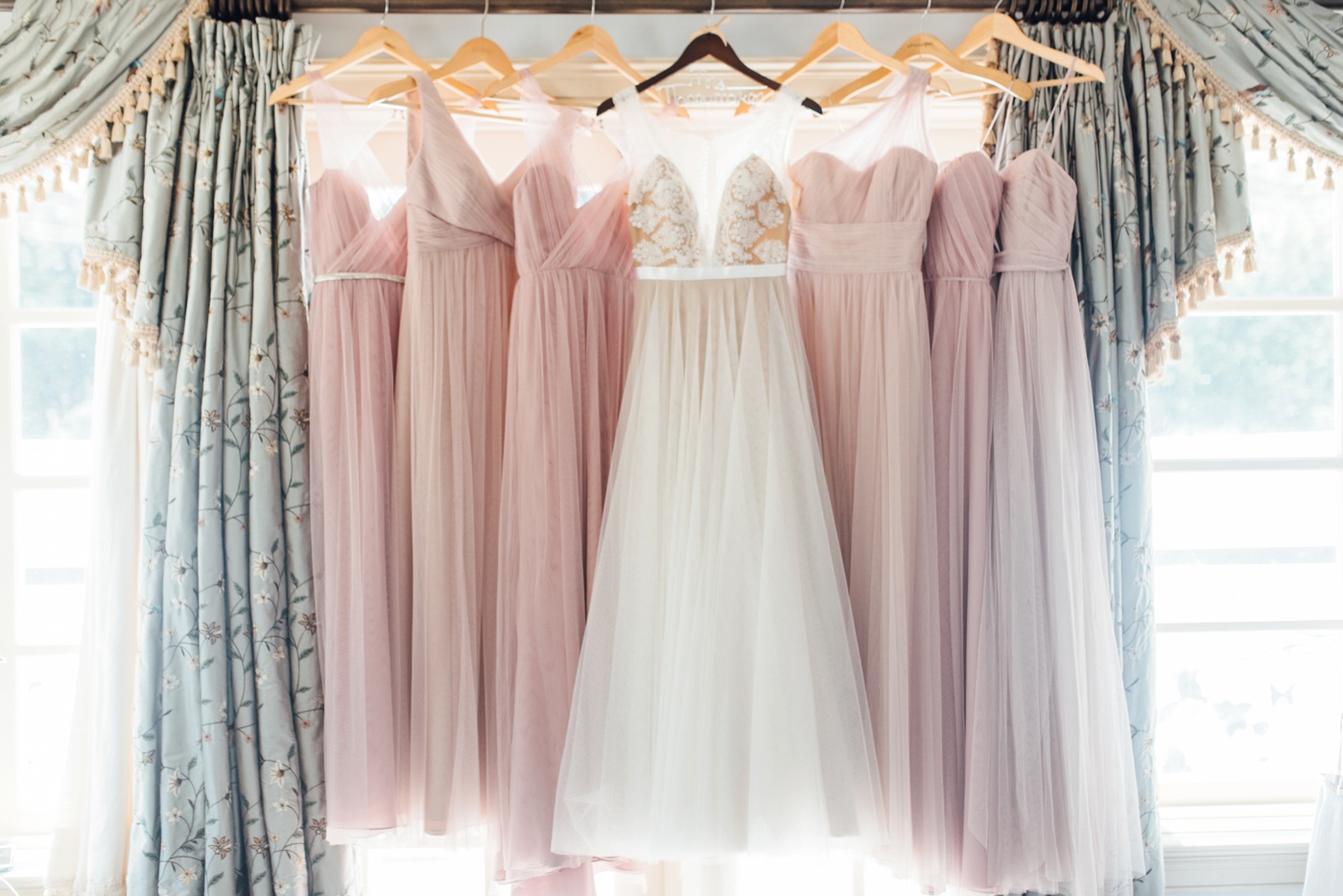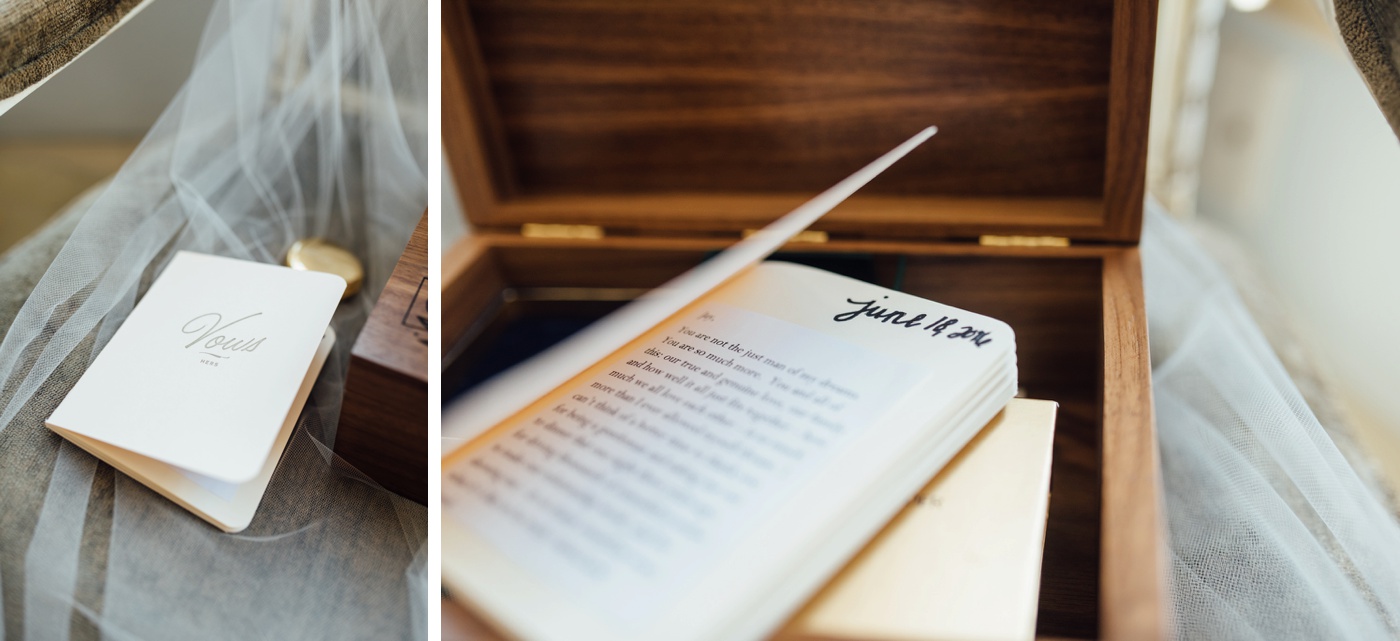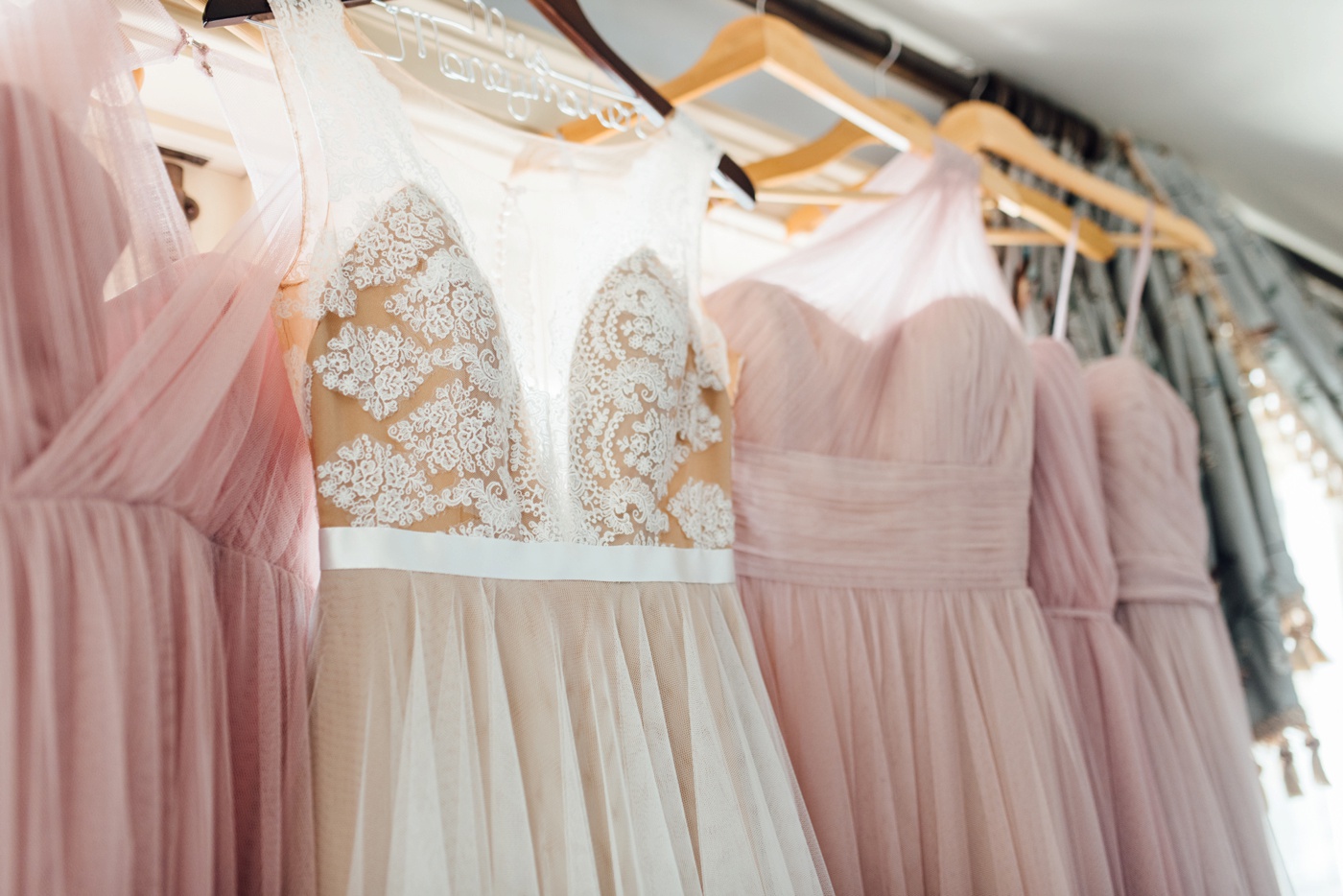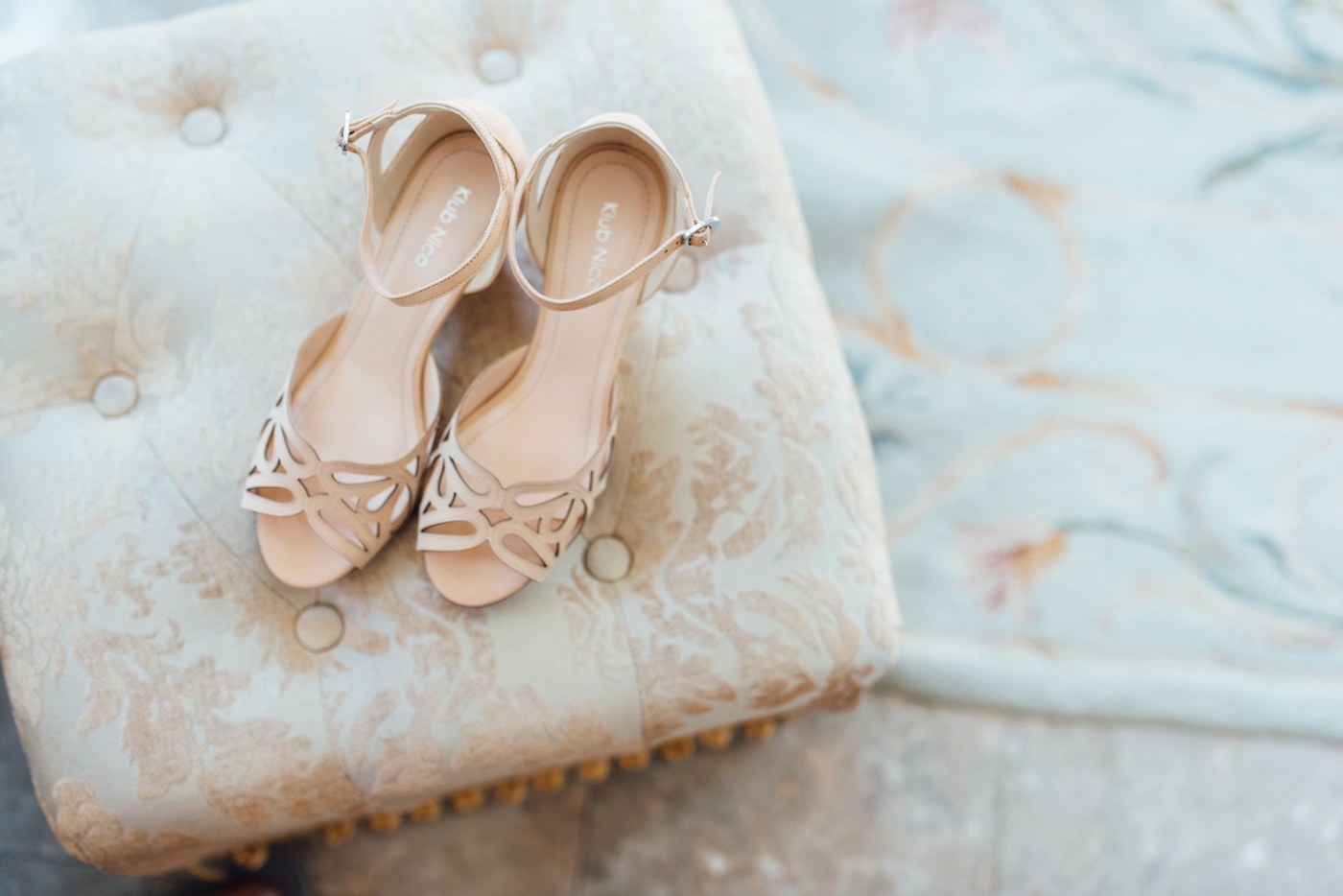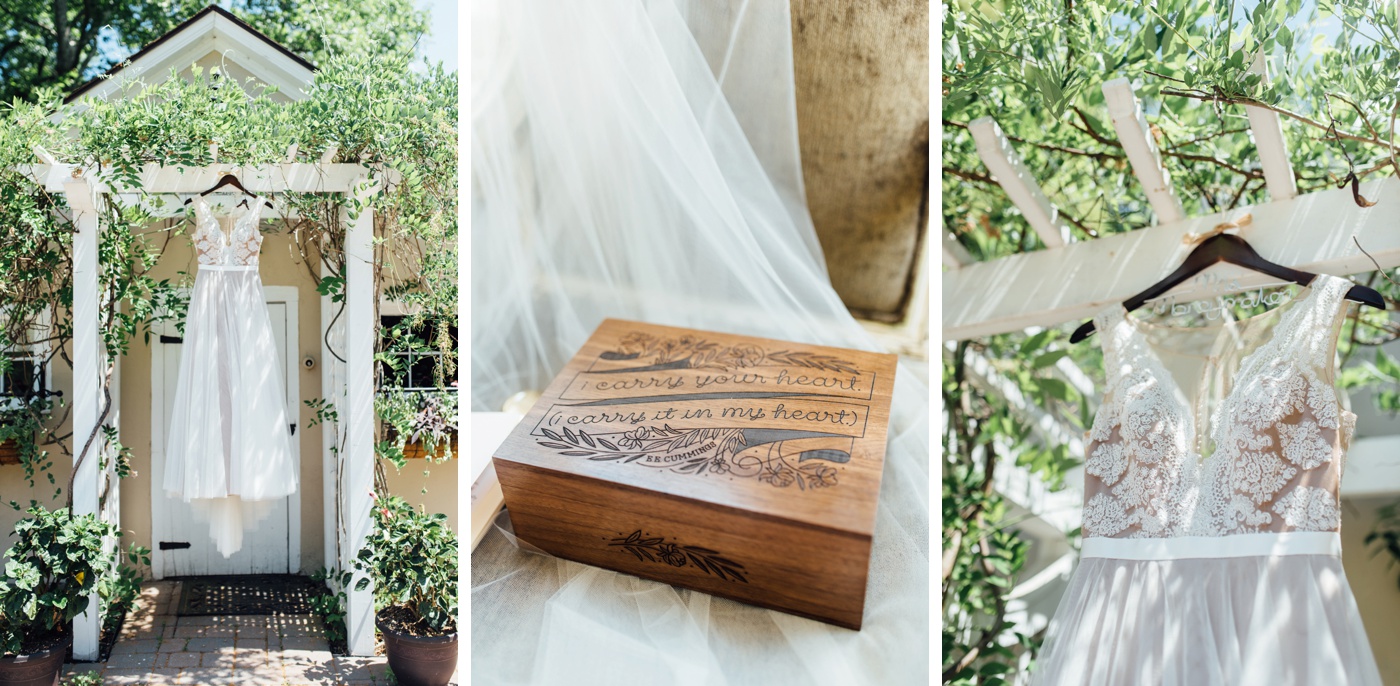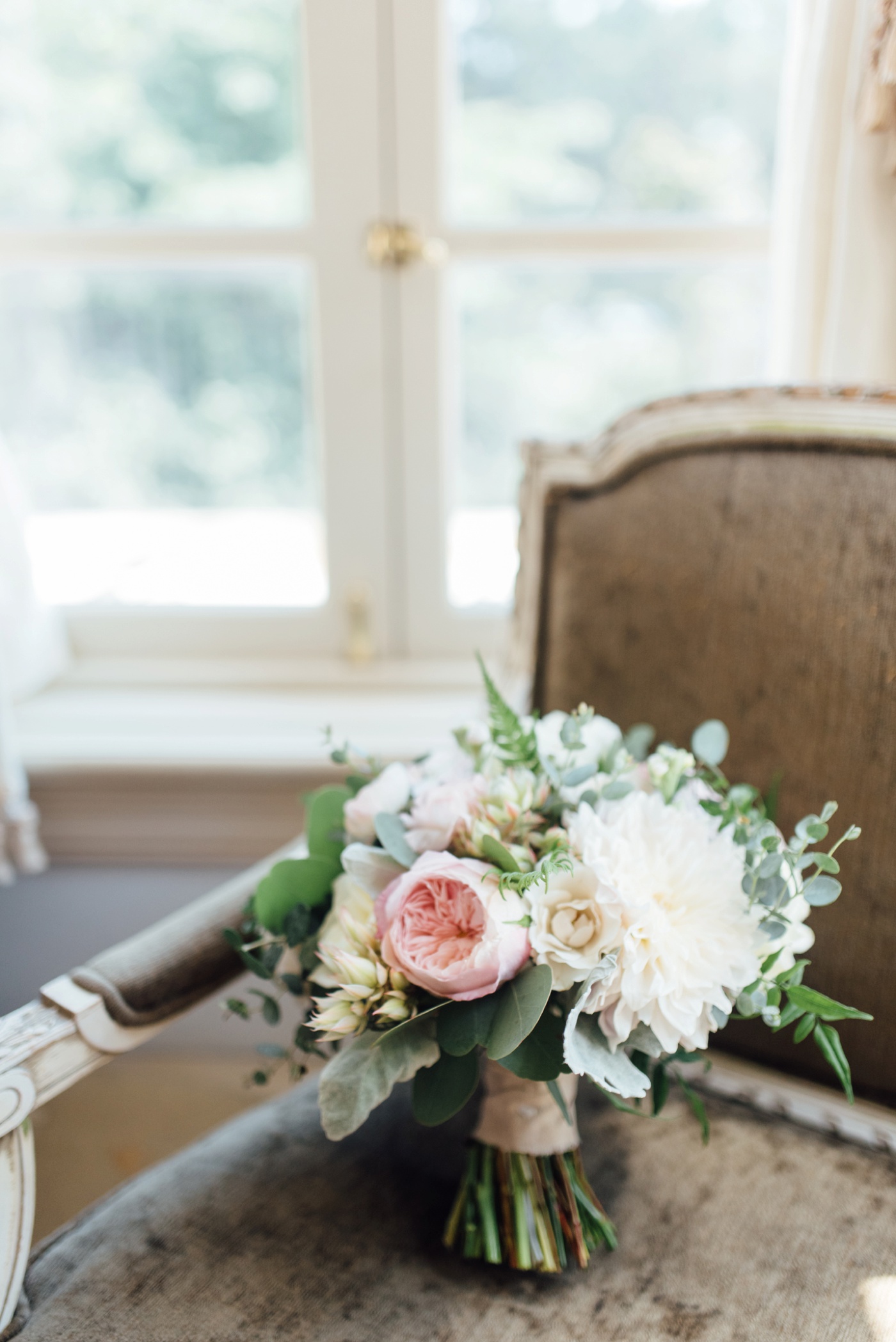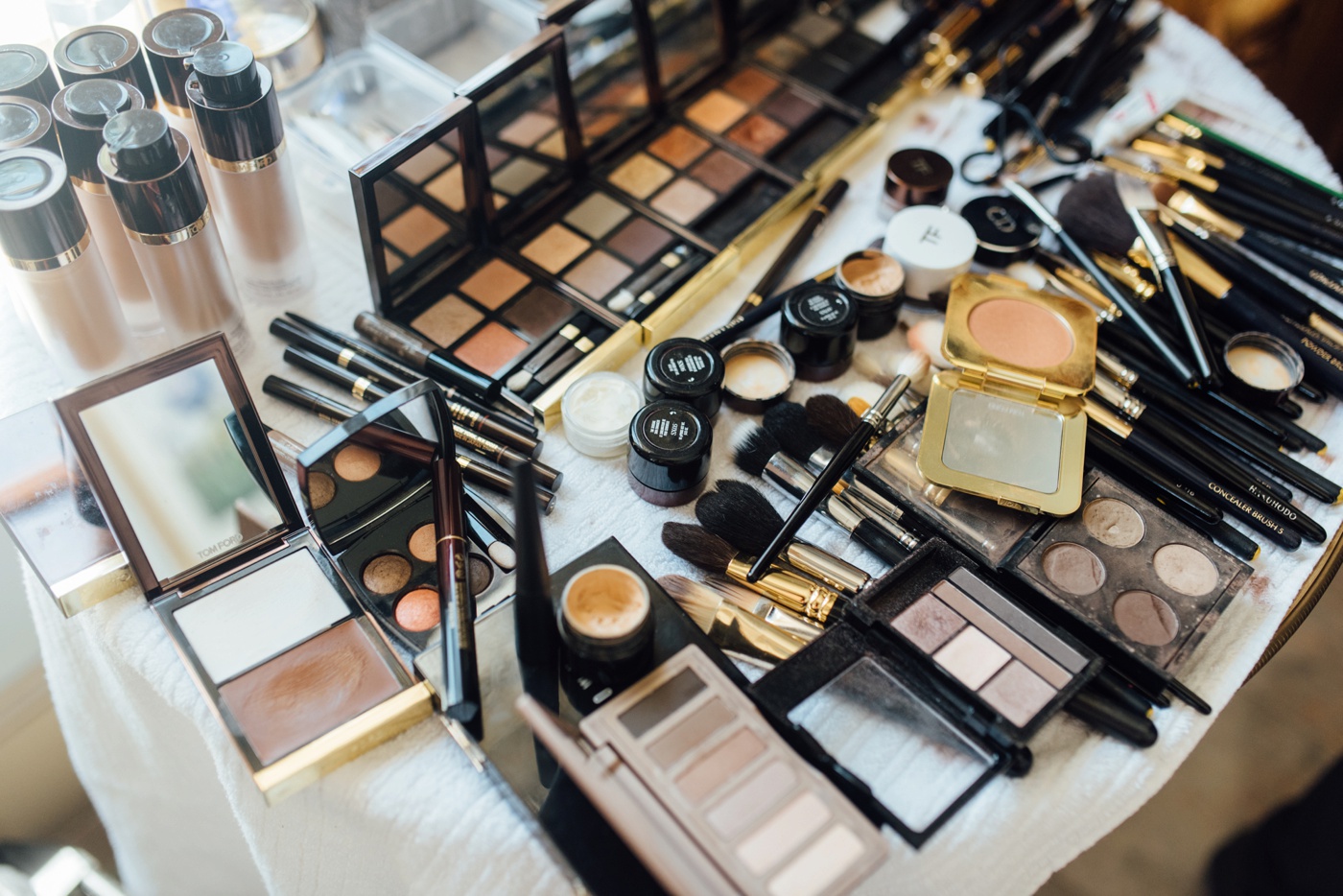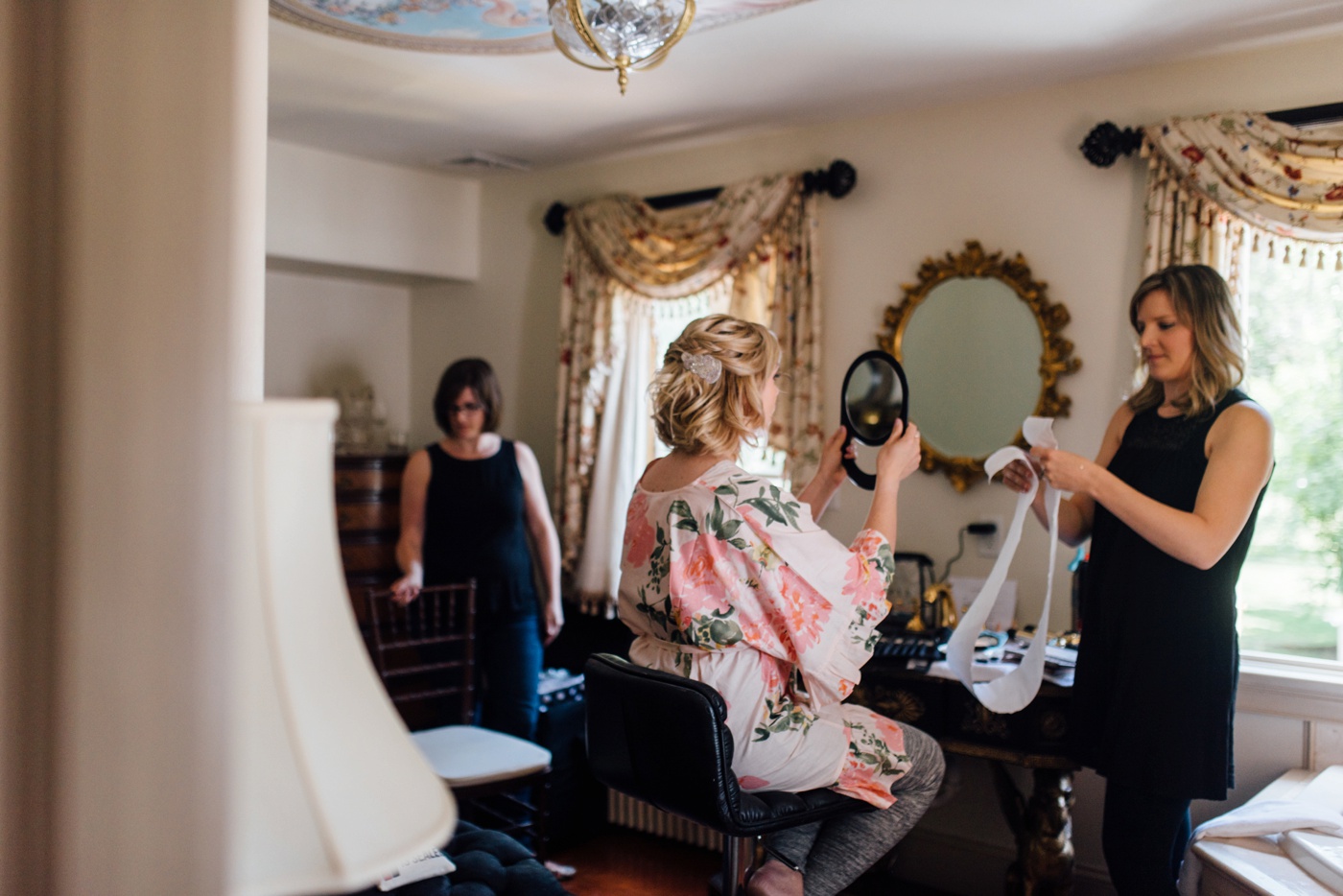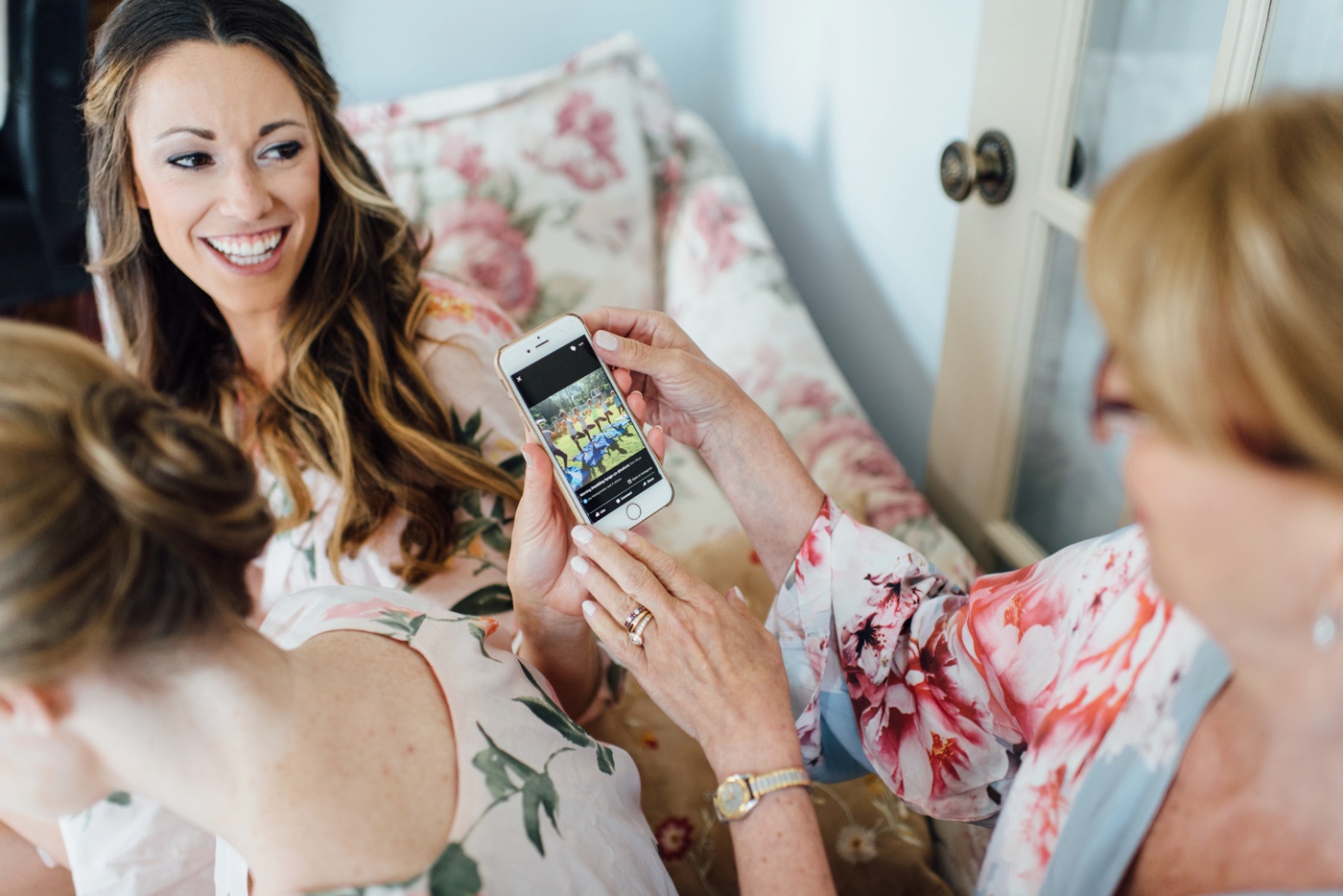 Dana works at Estee Lauder in New York, and her friend and colleague did her makeup as a special favor!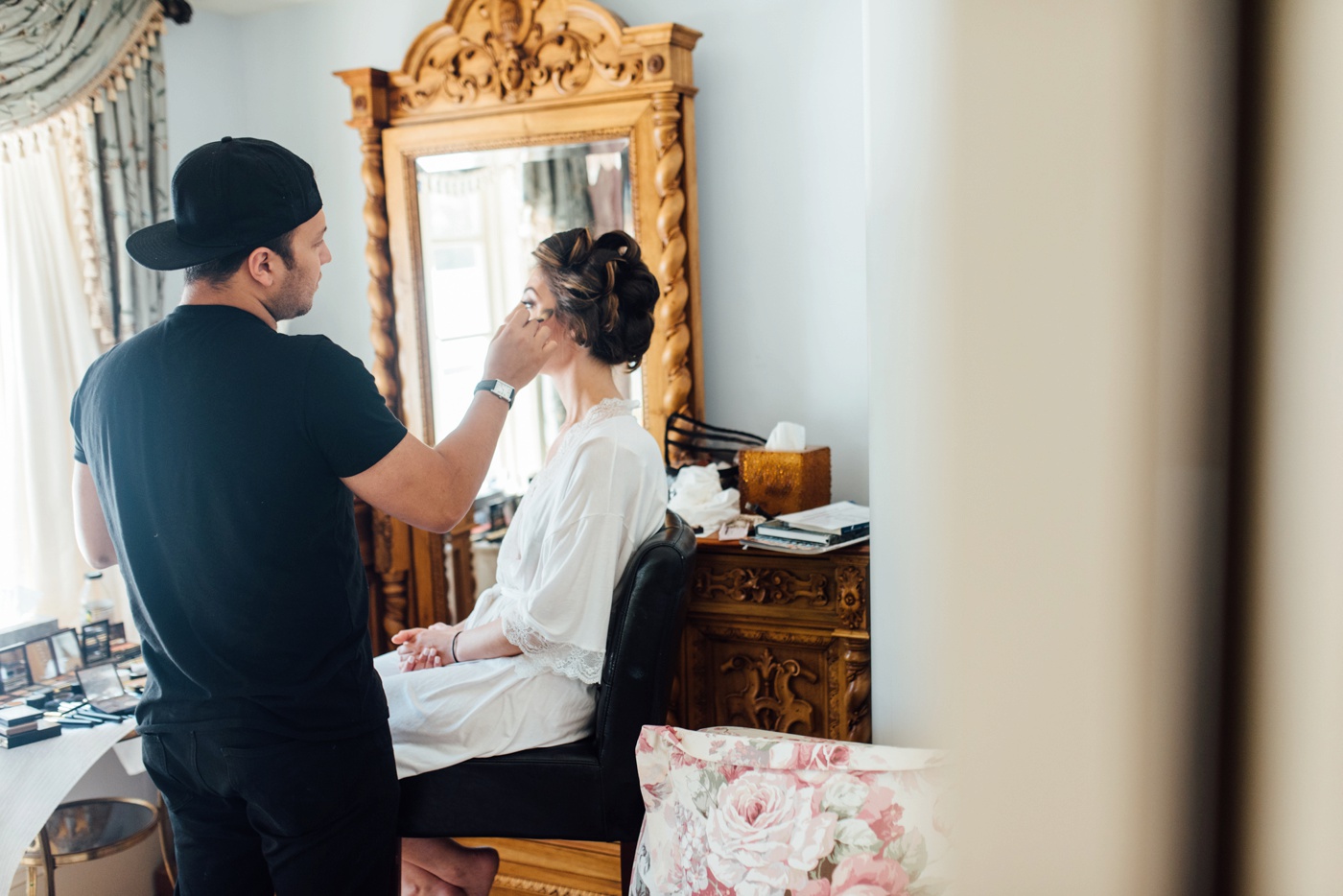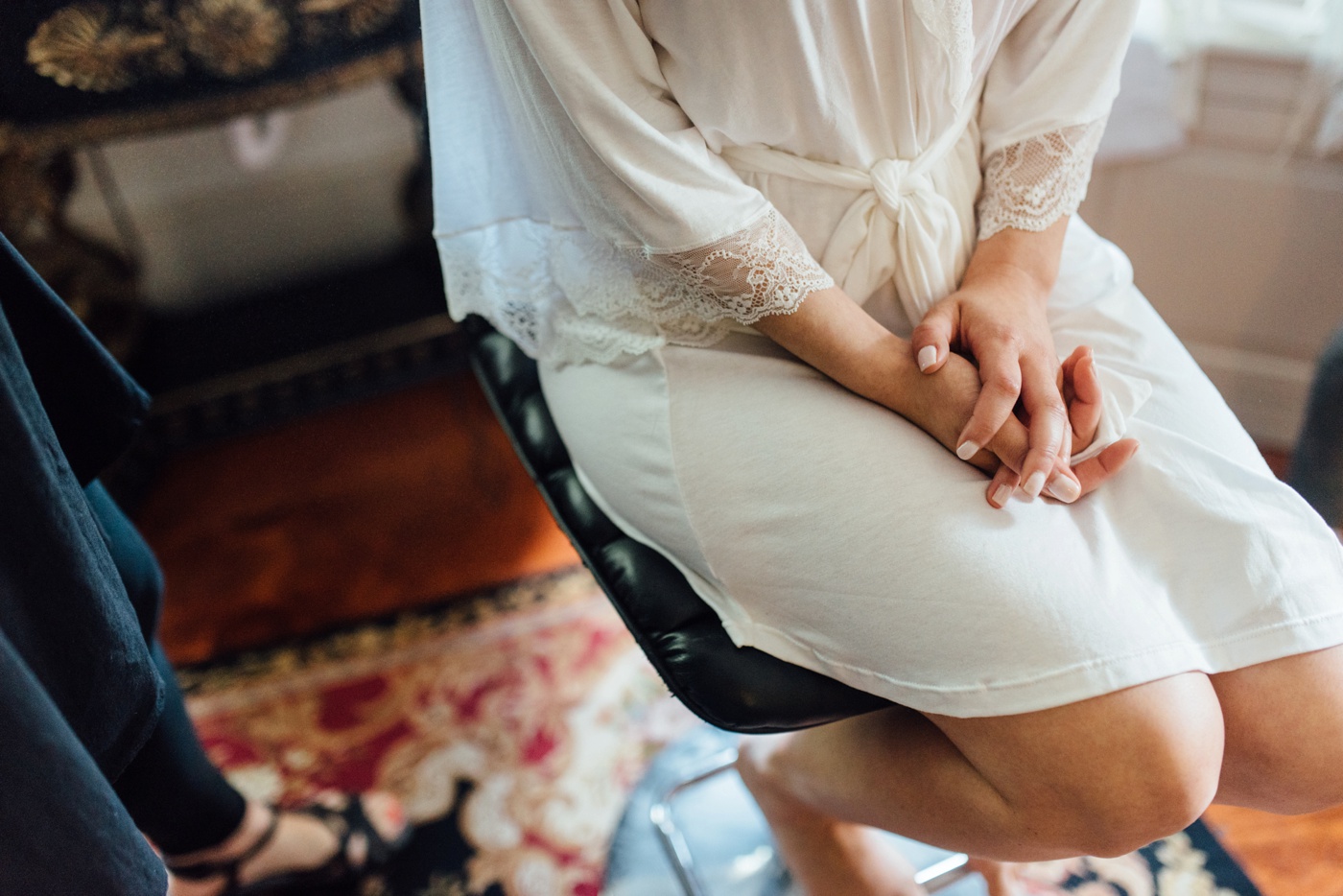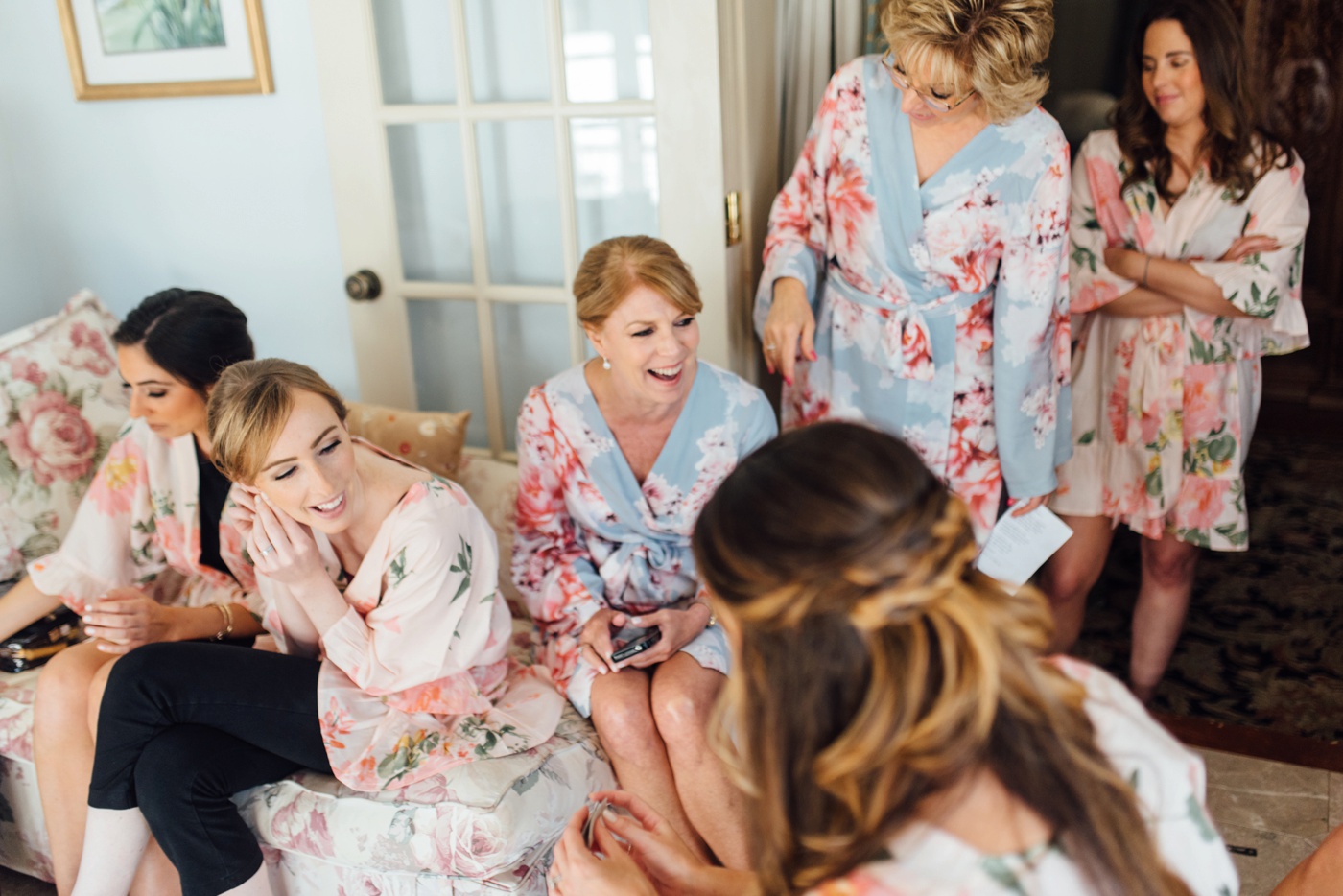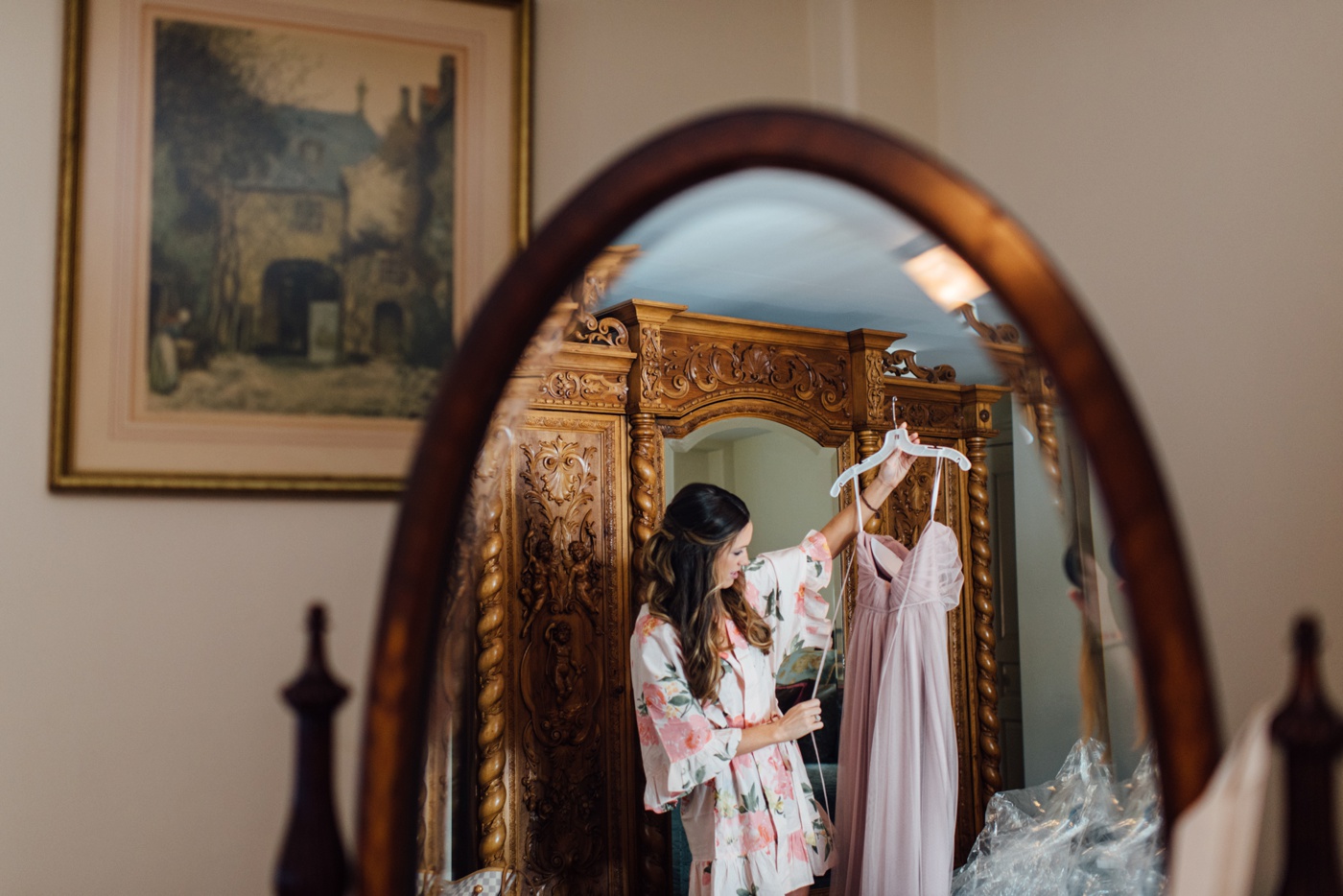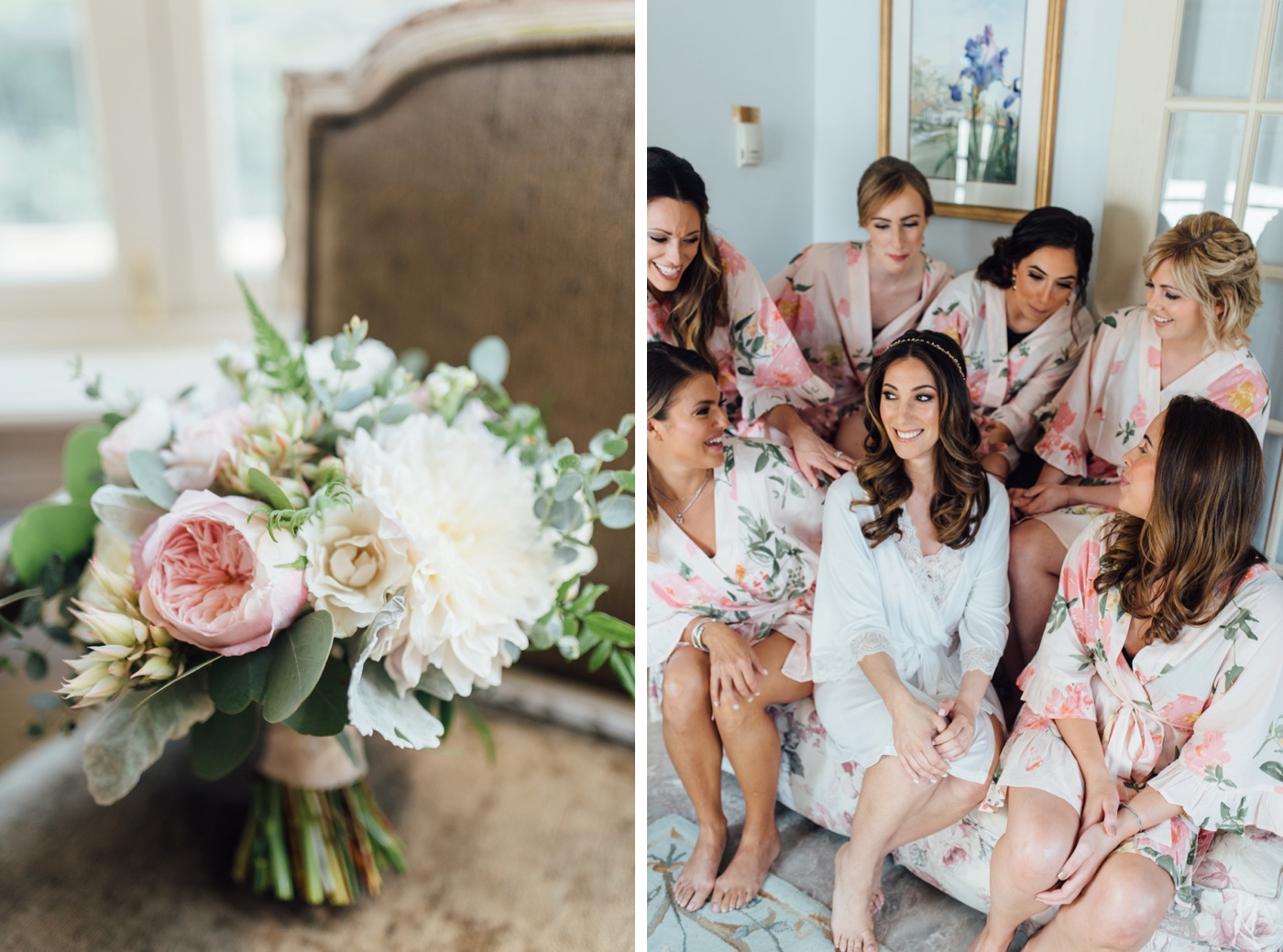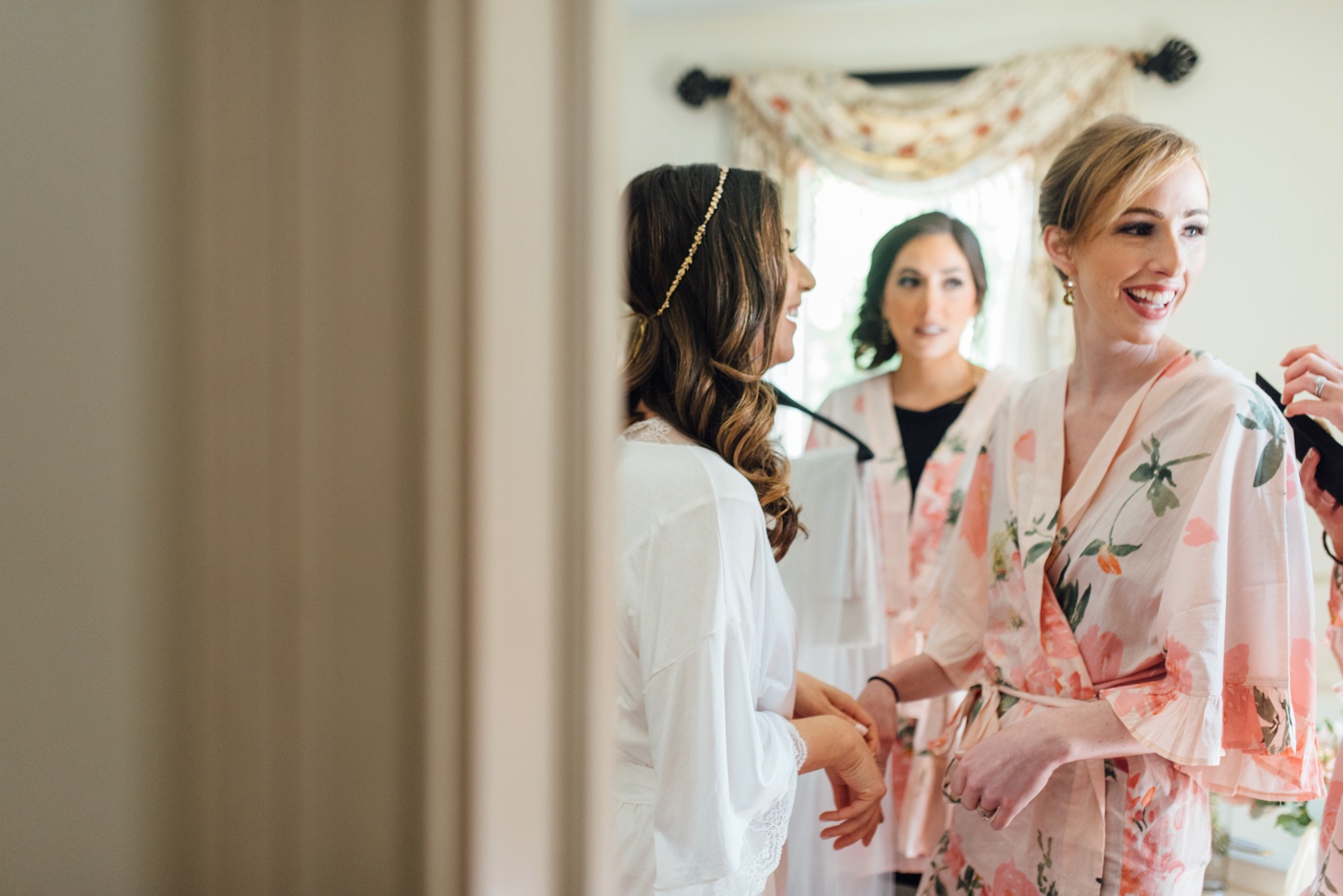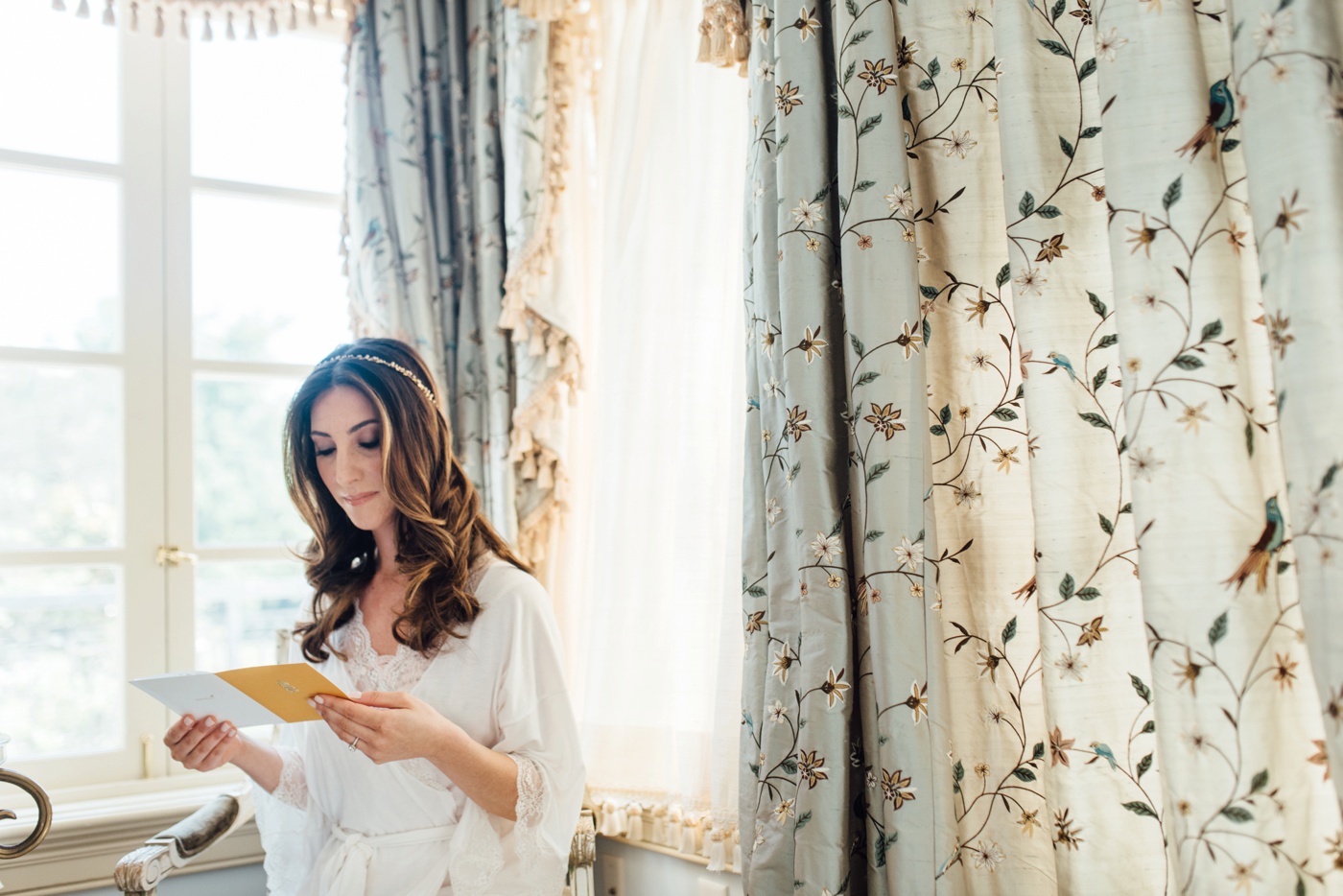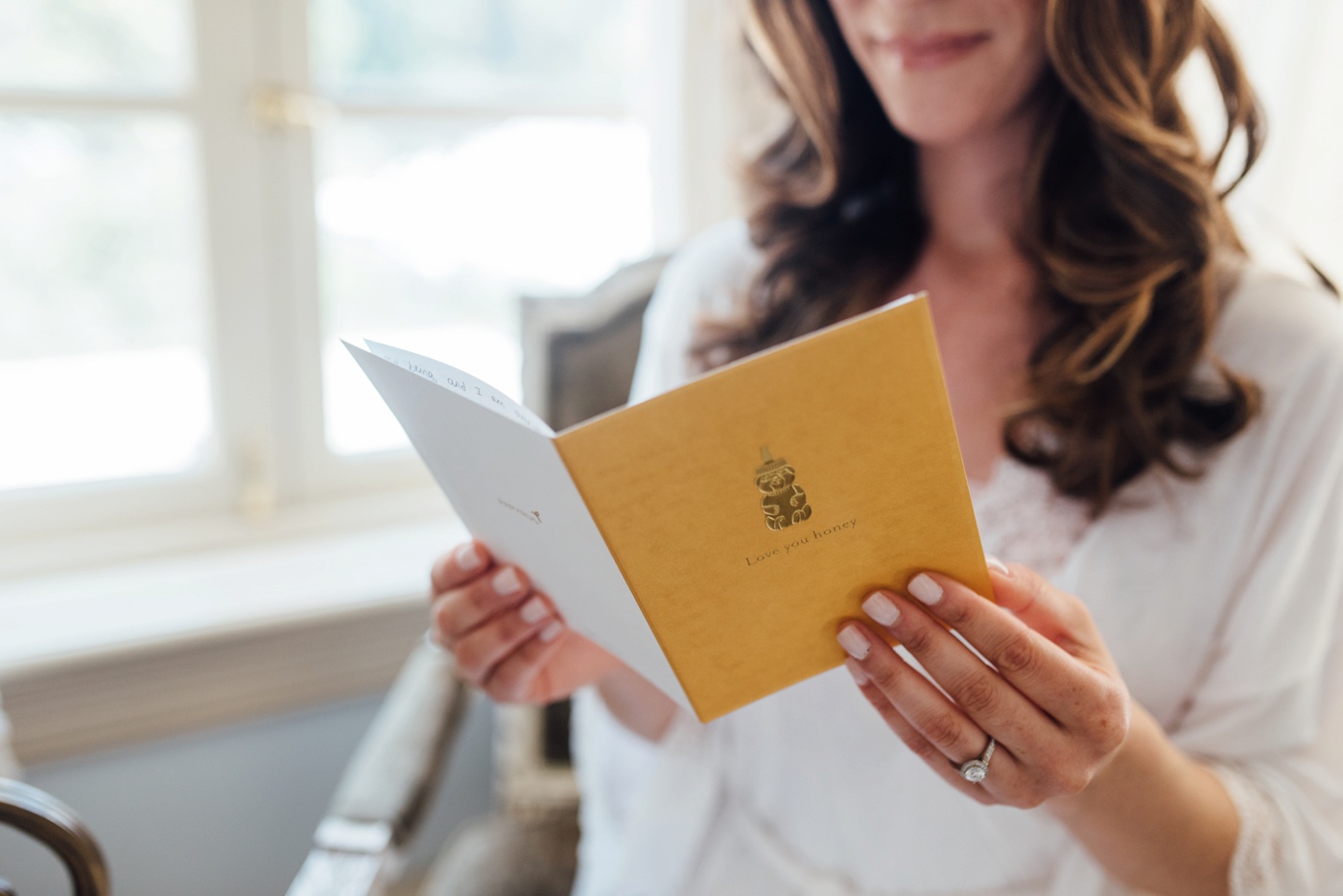 We need to just revel in how beautiful this getting ready suite is! And how beautiful Dana is :)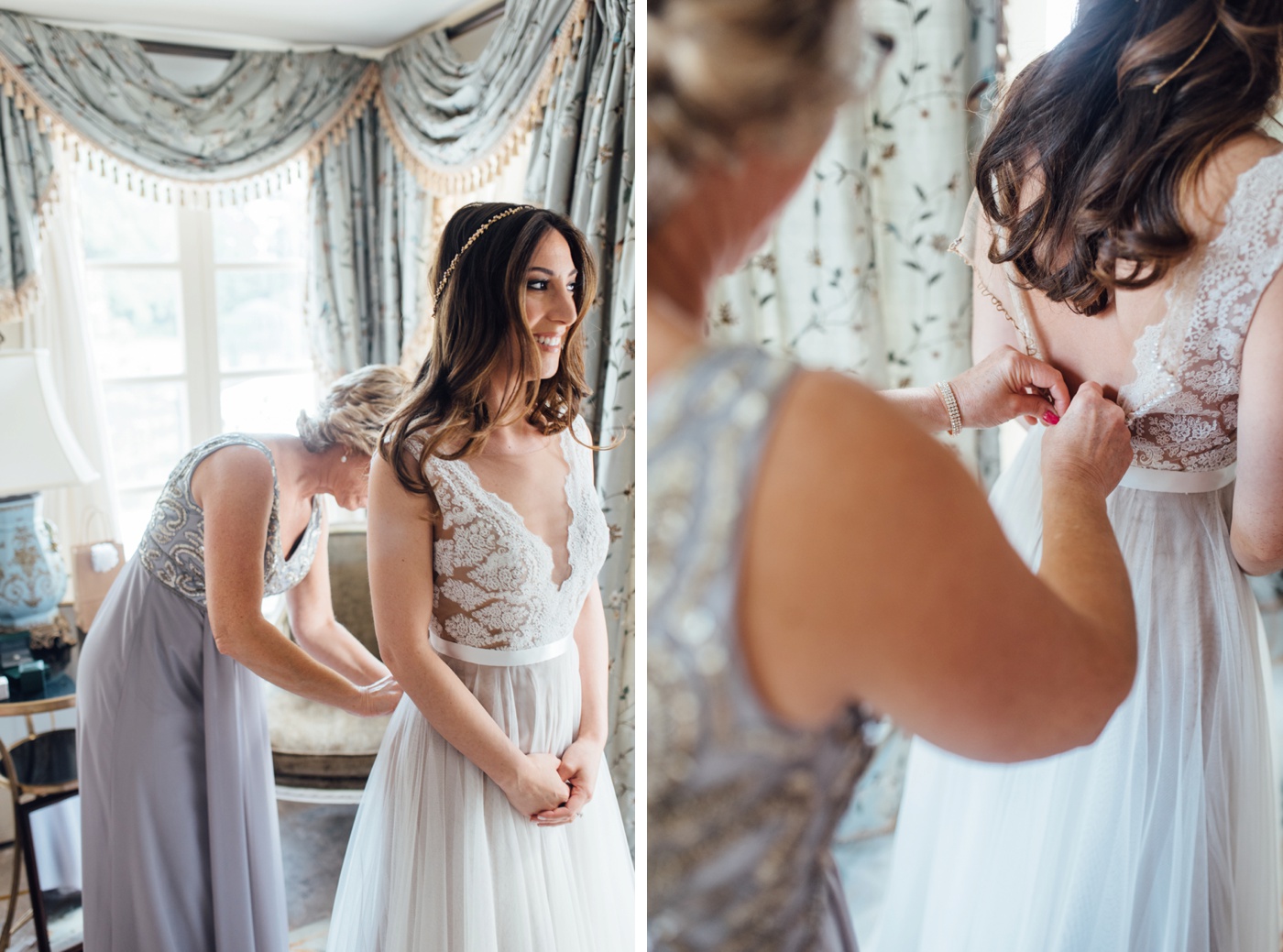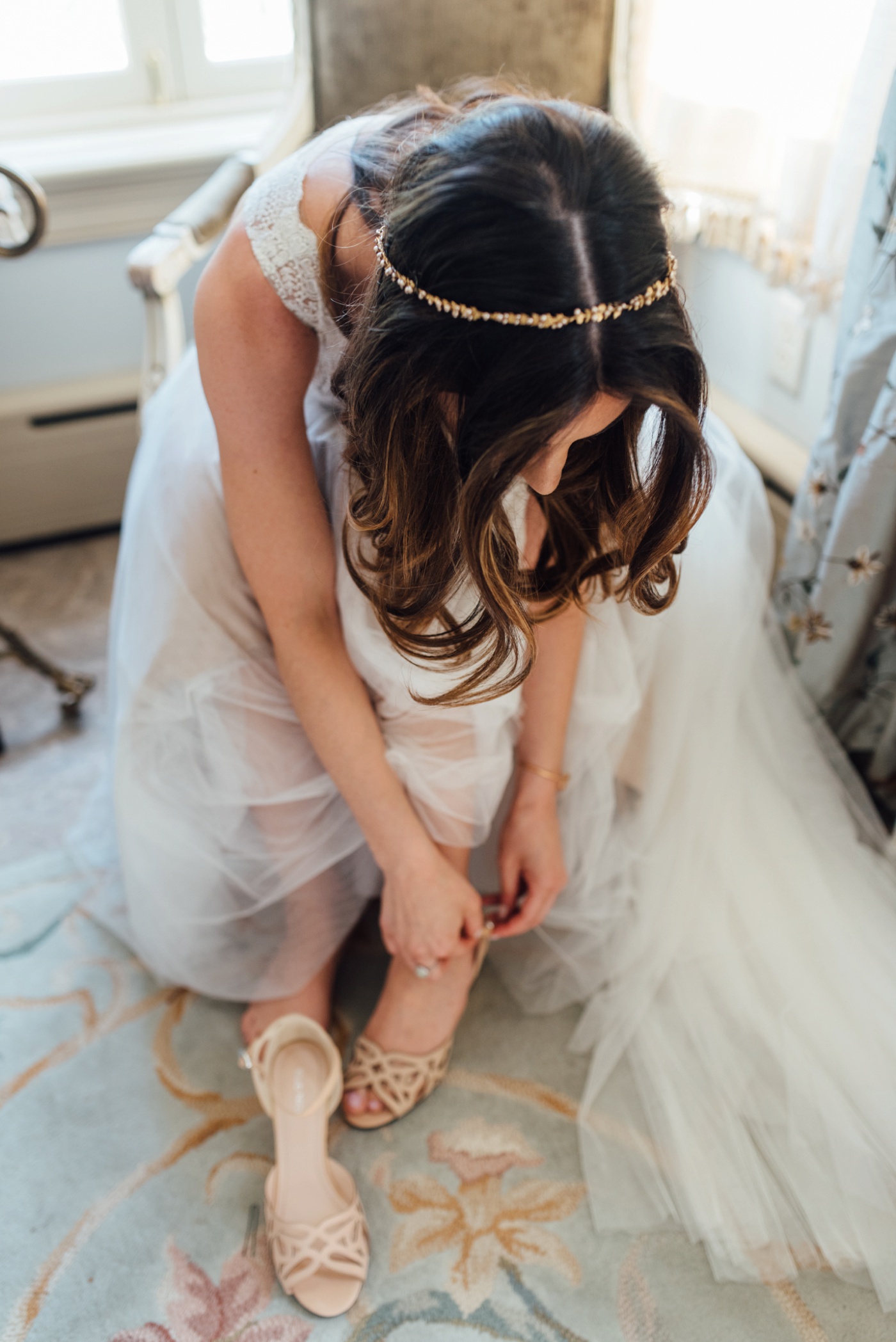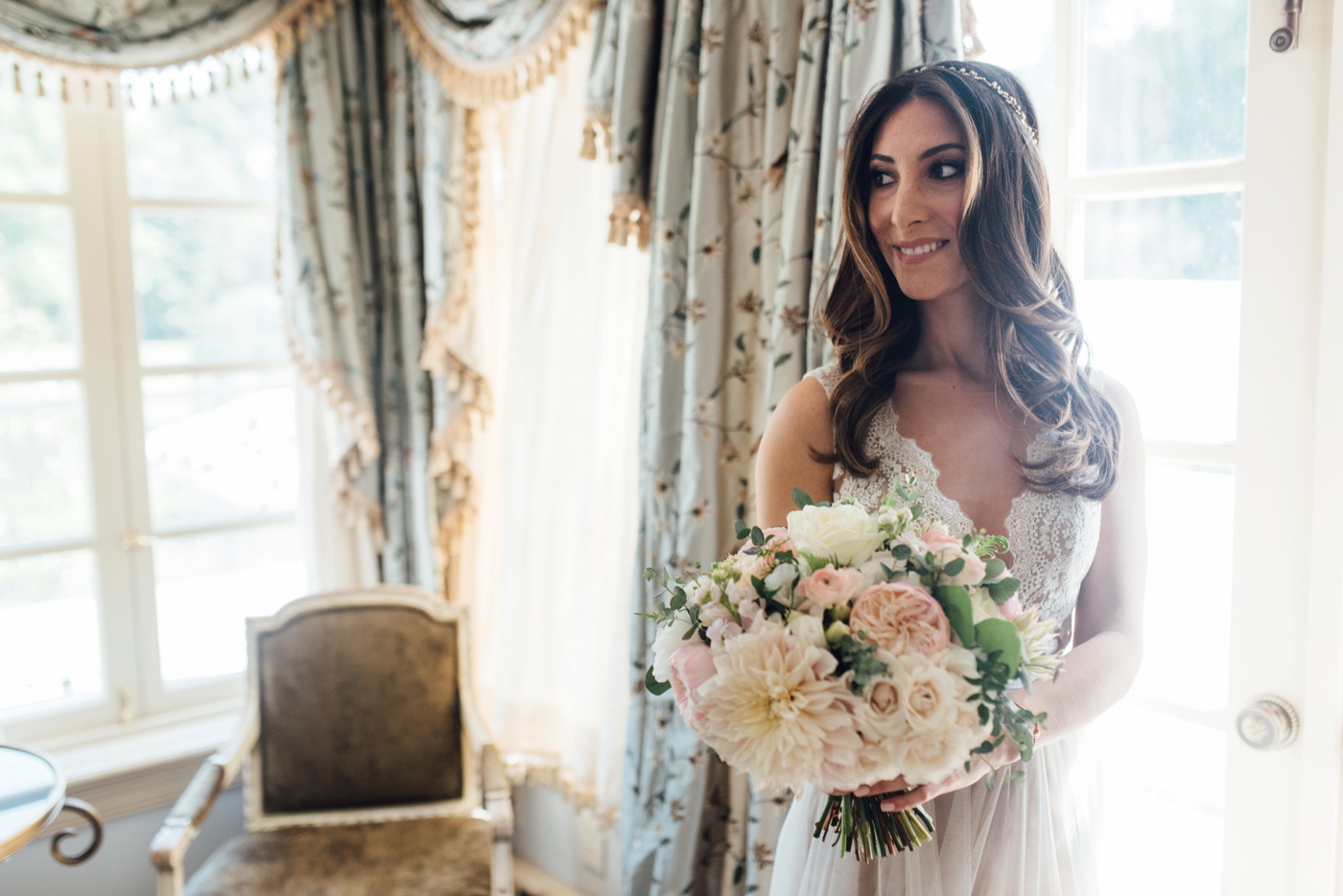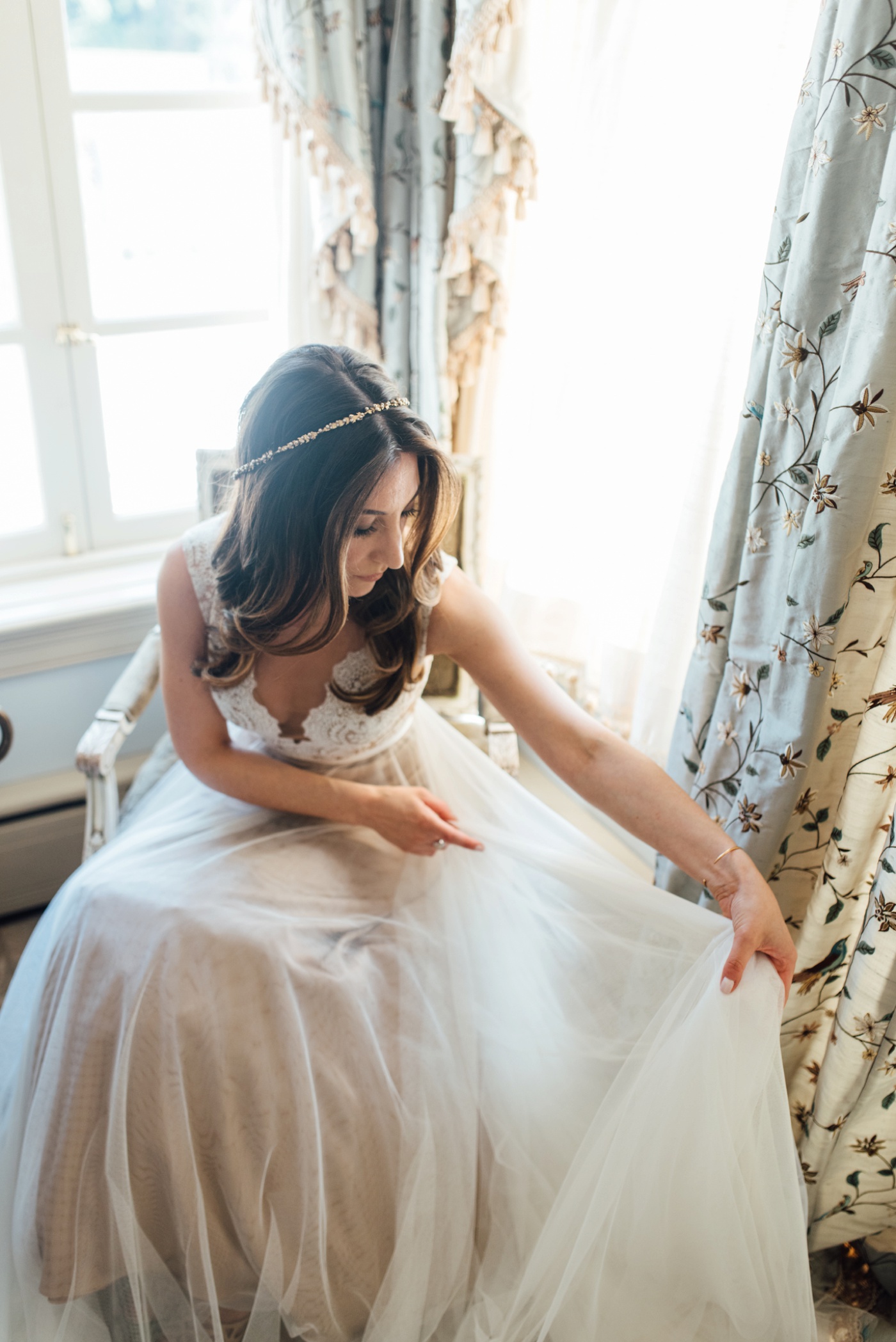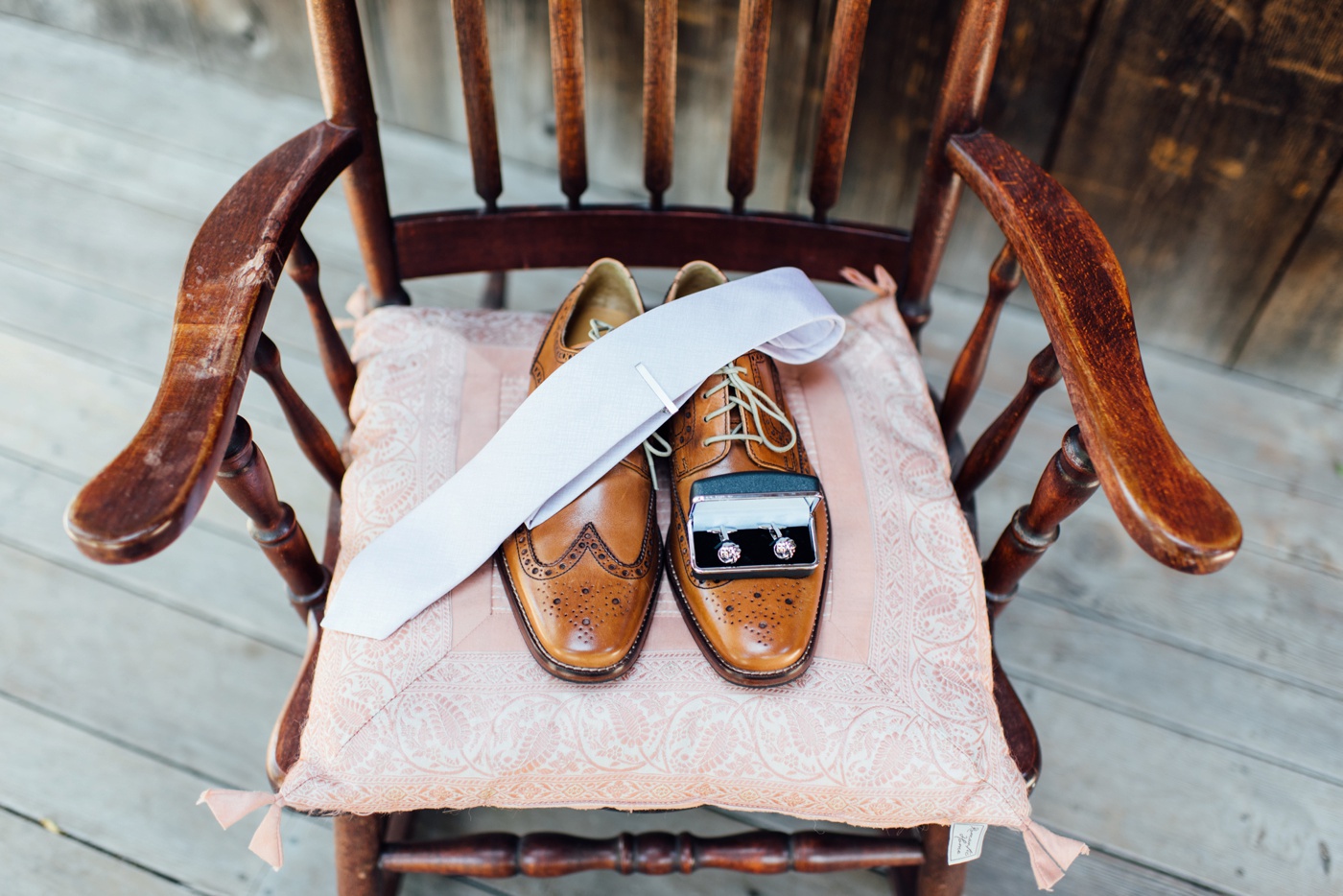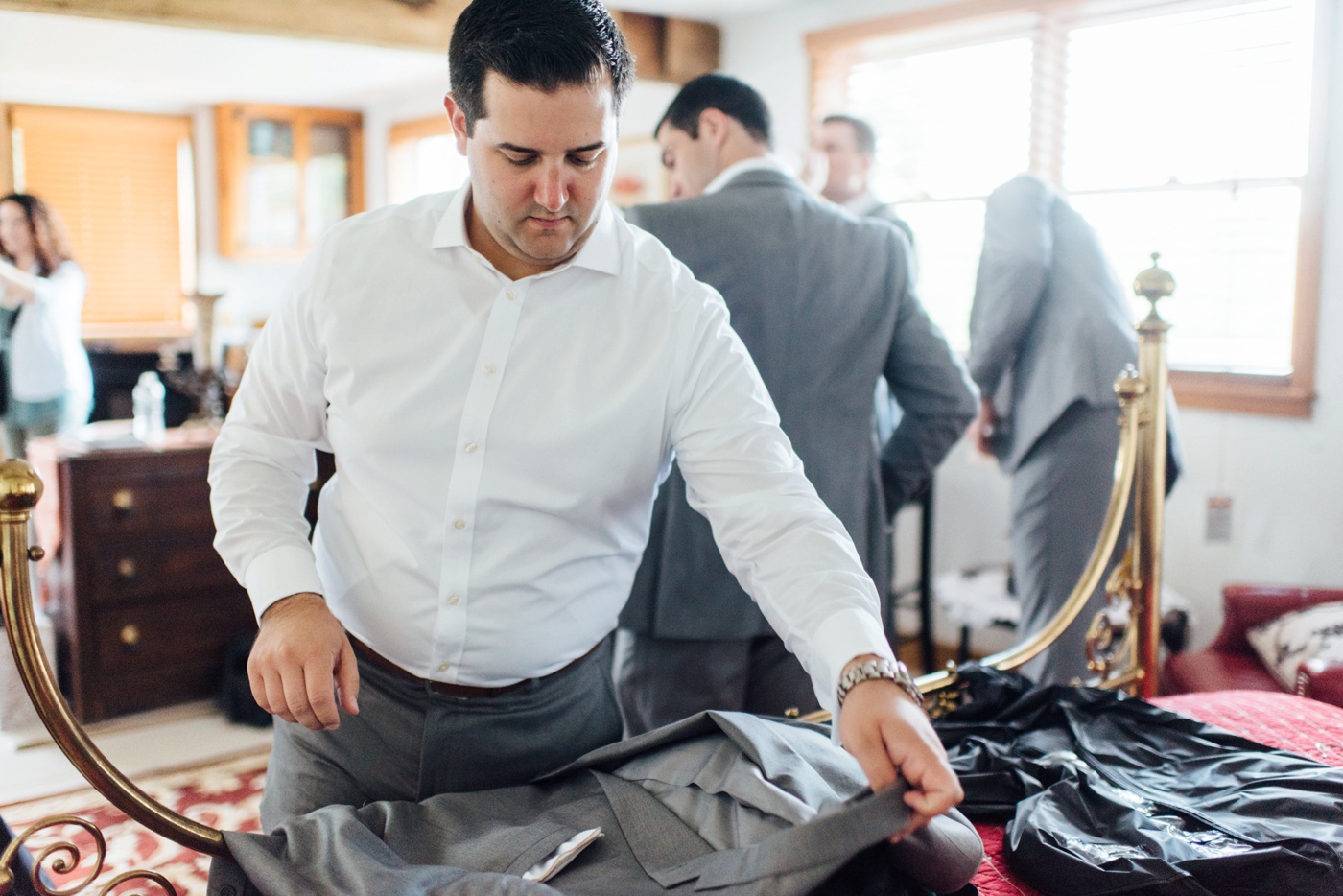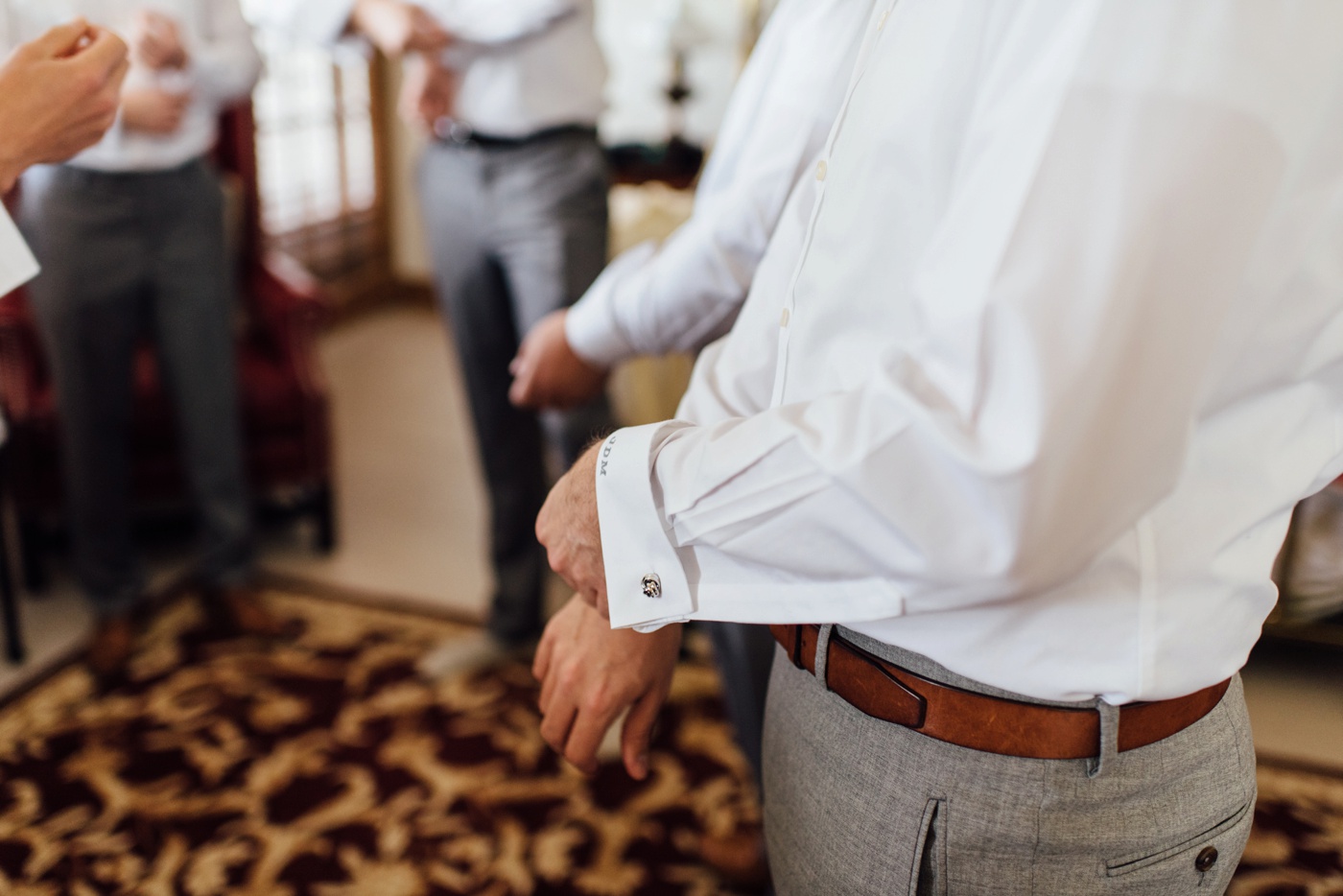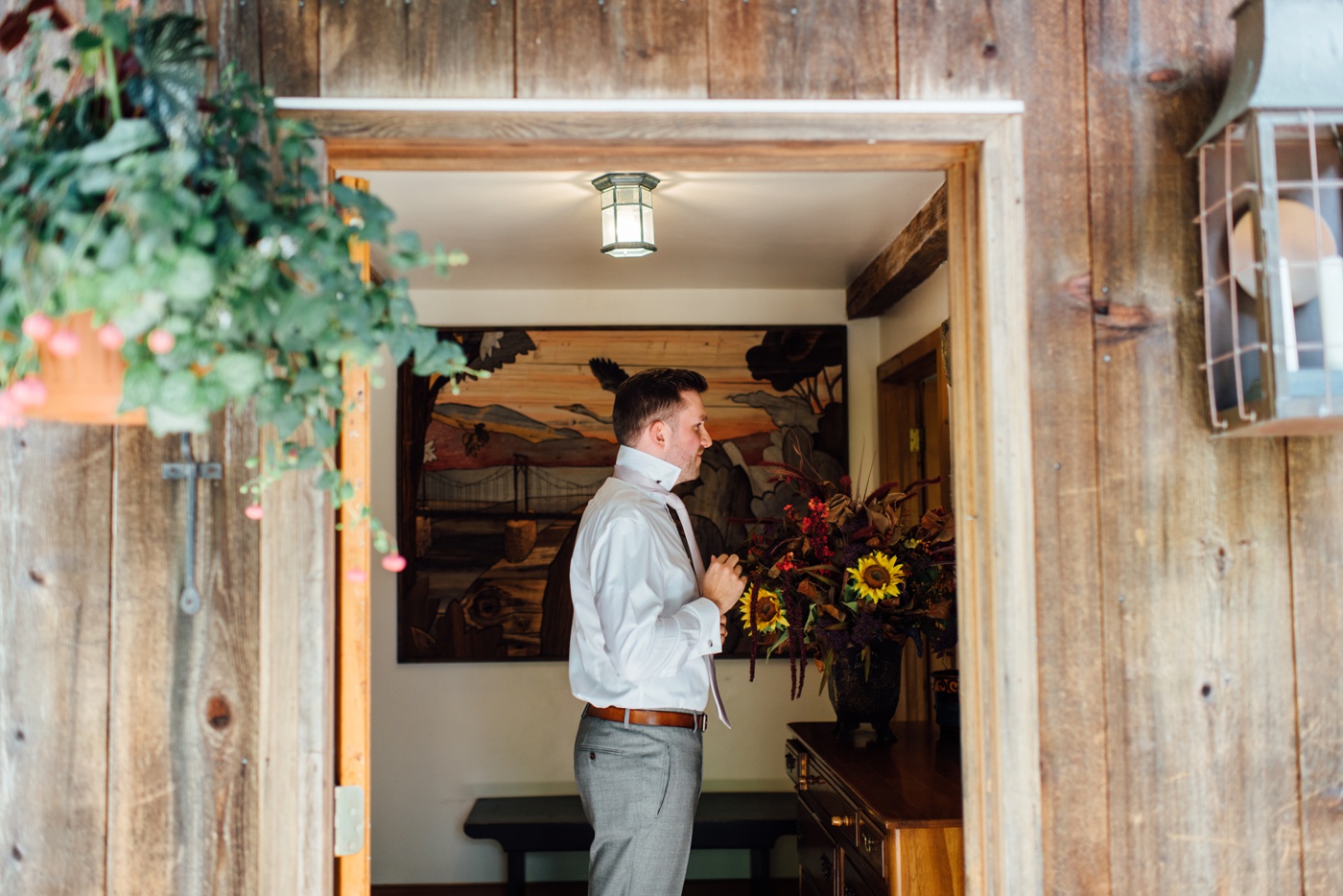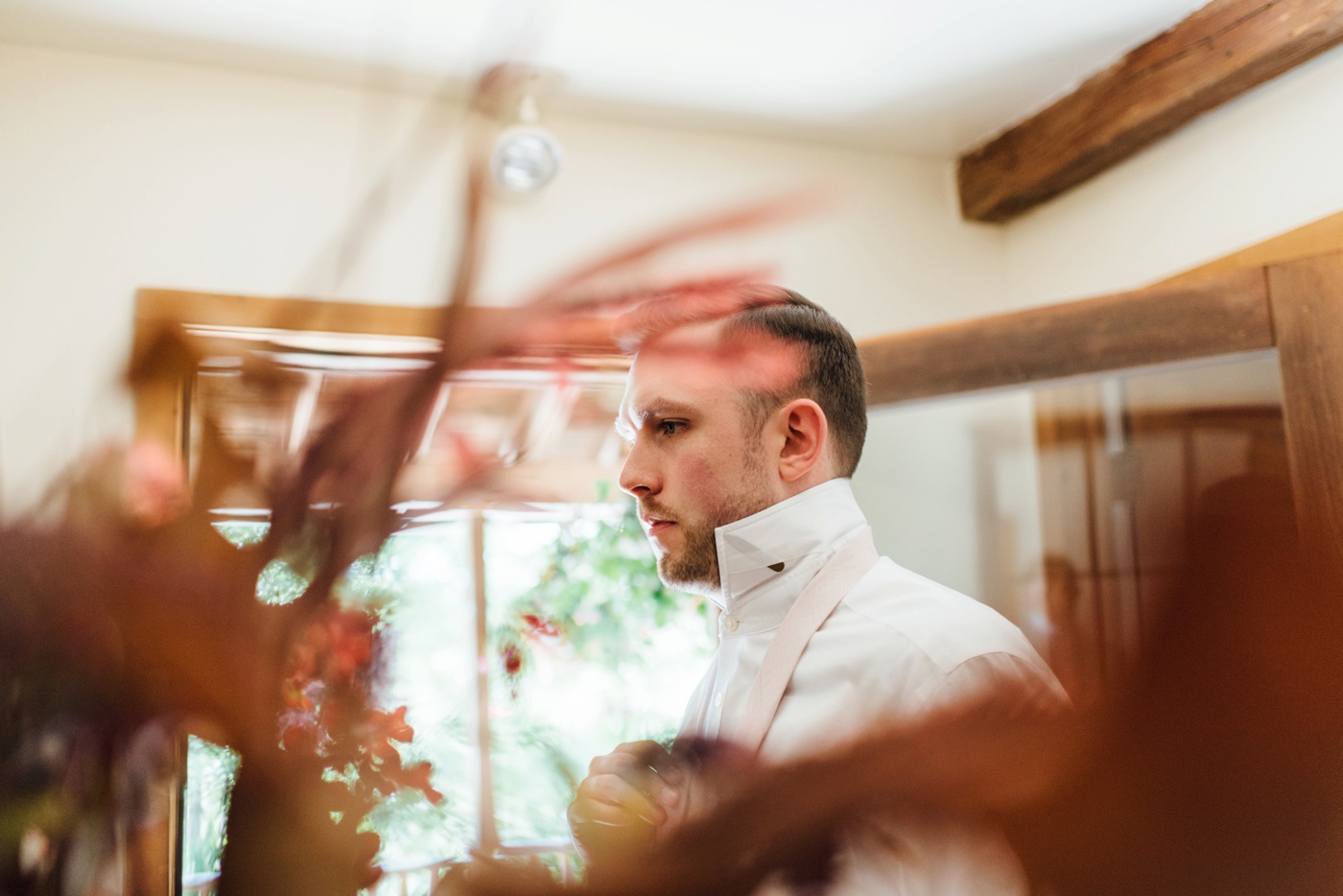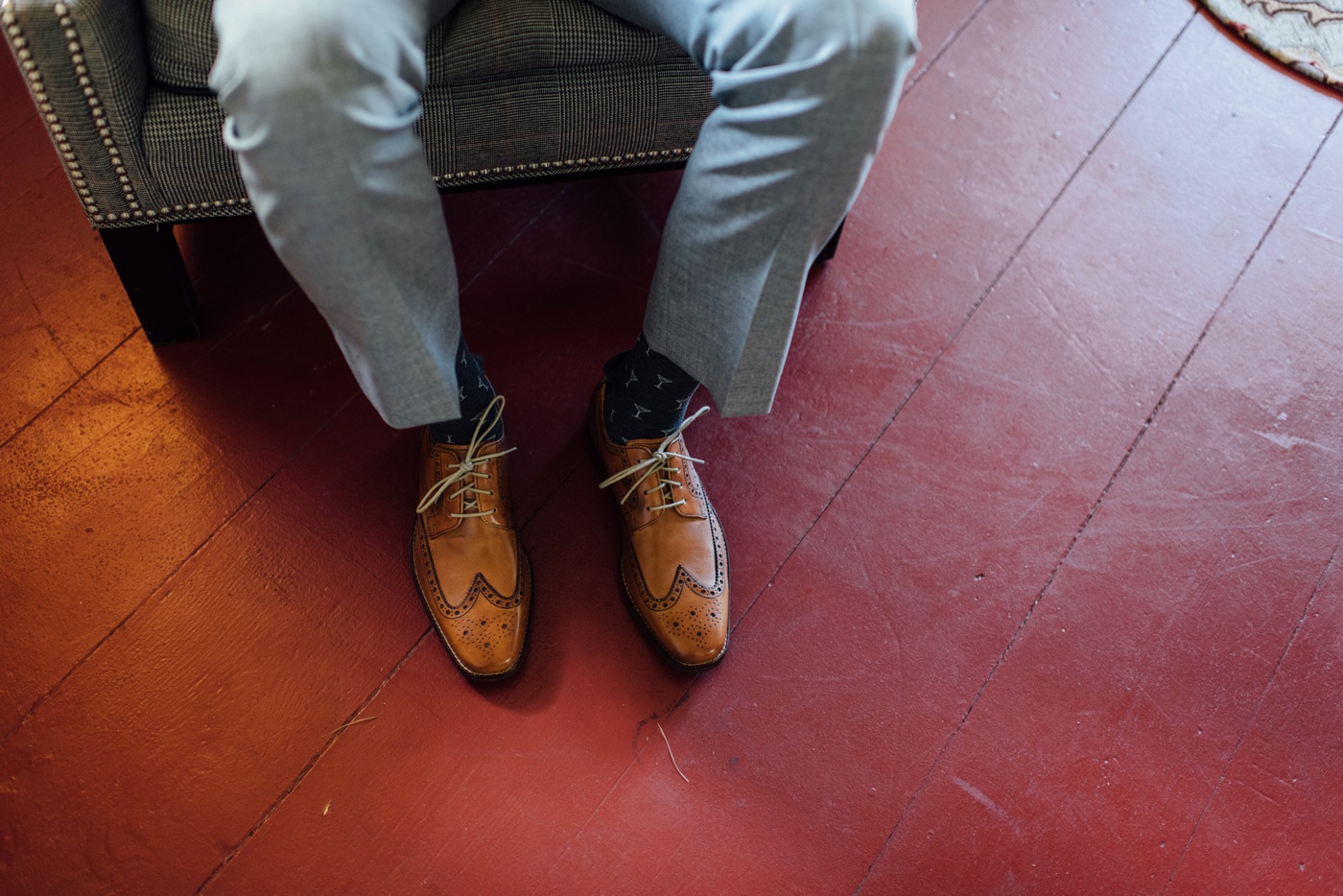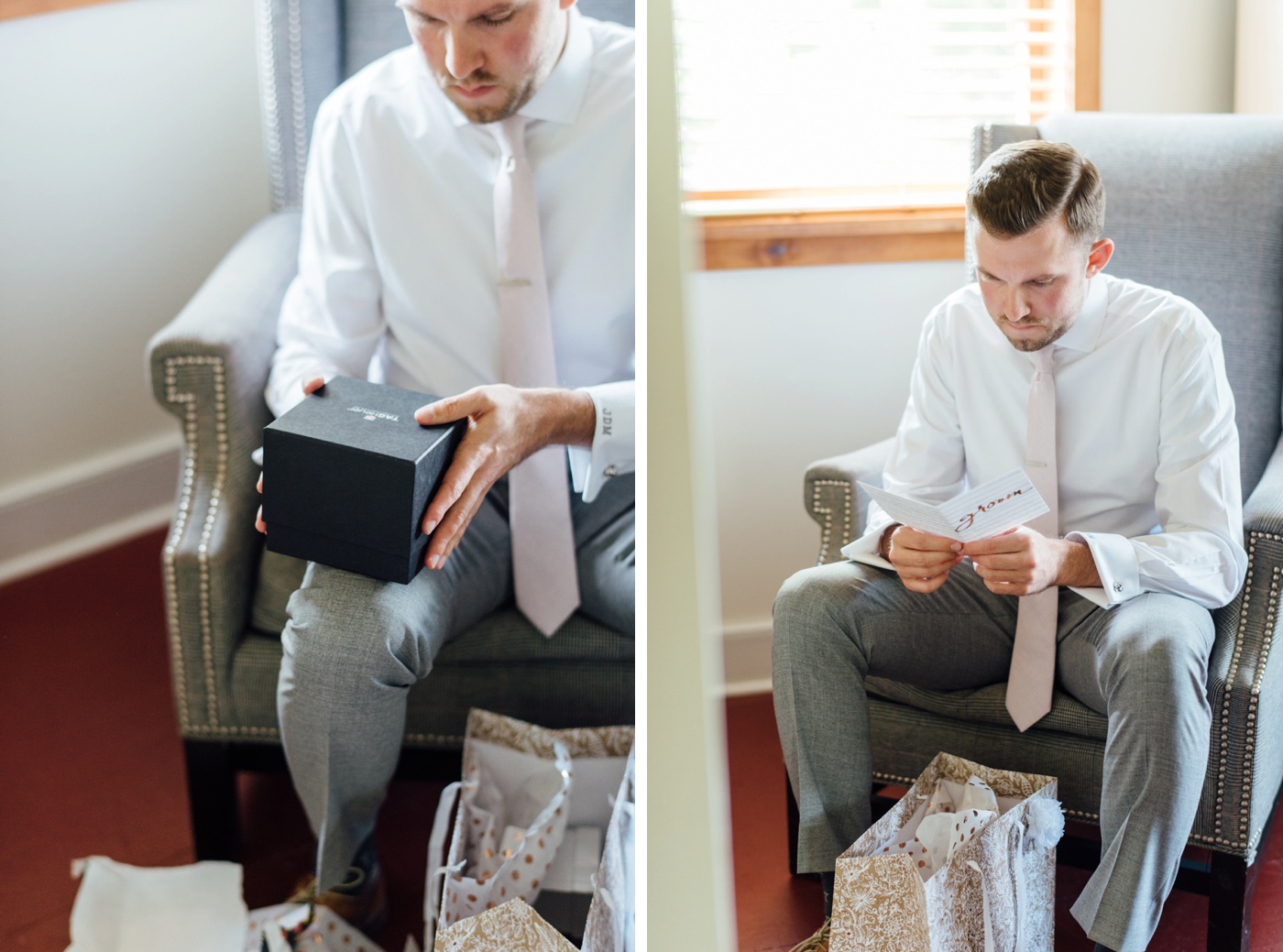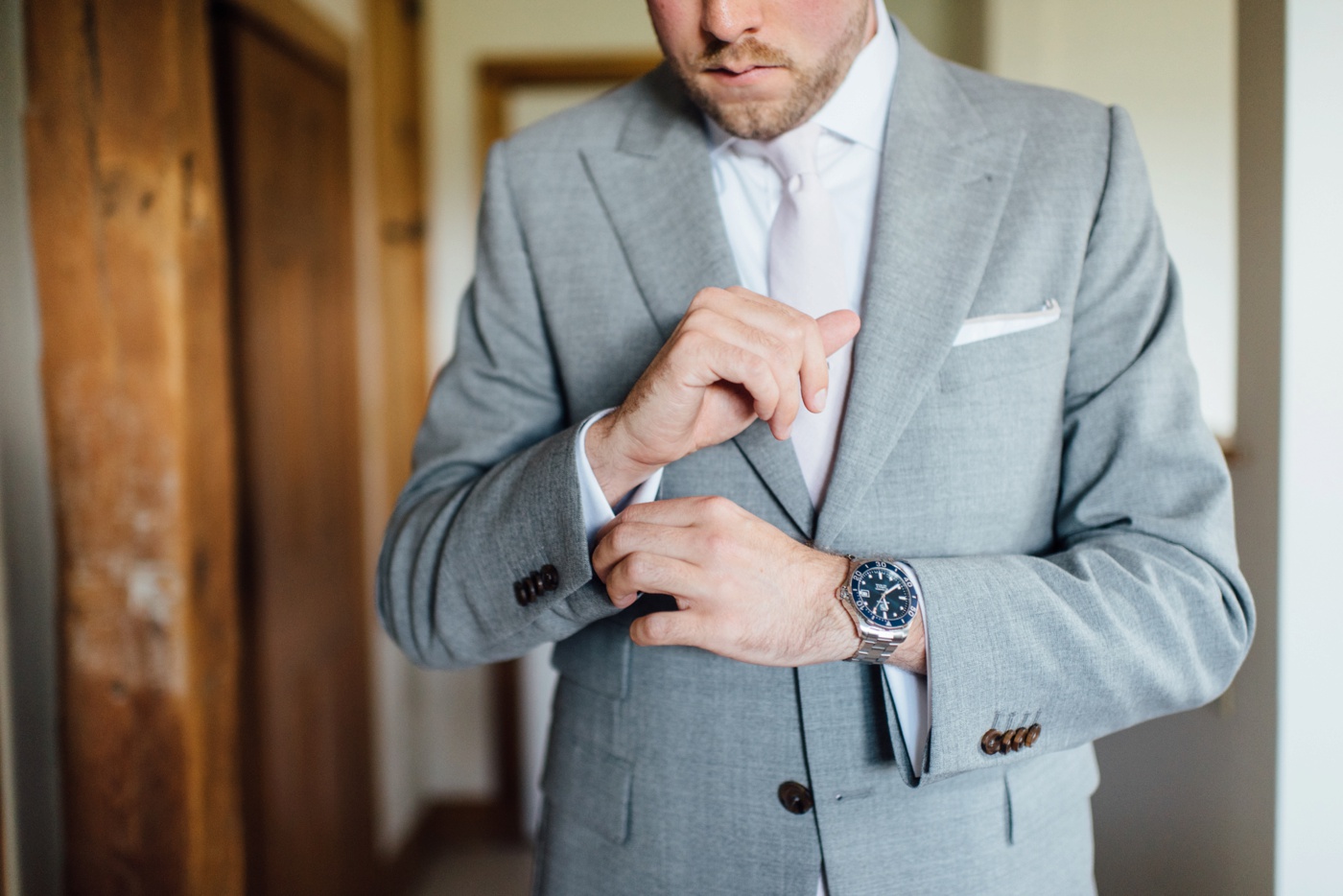 First look magic!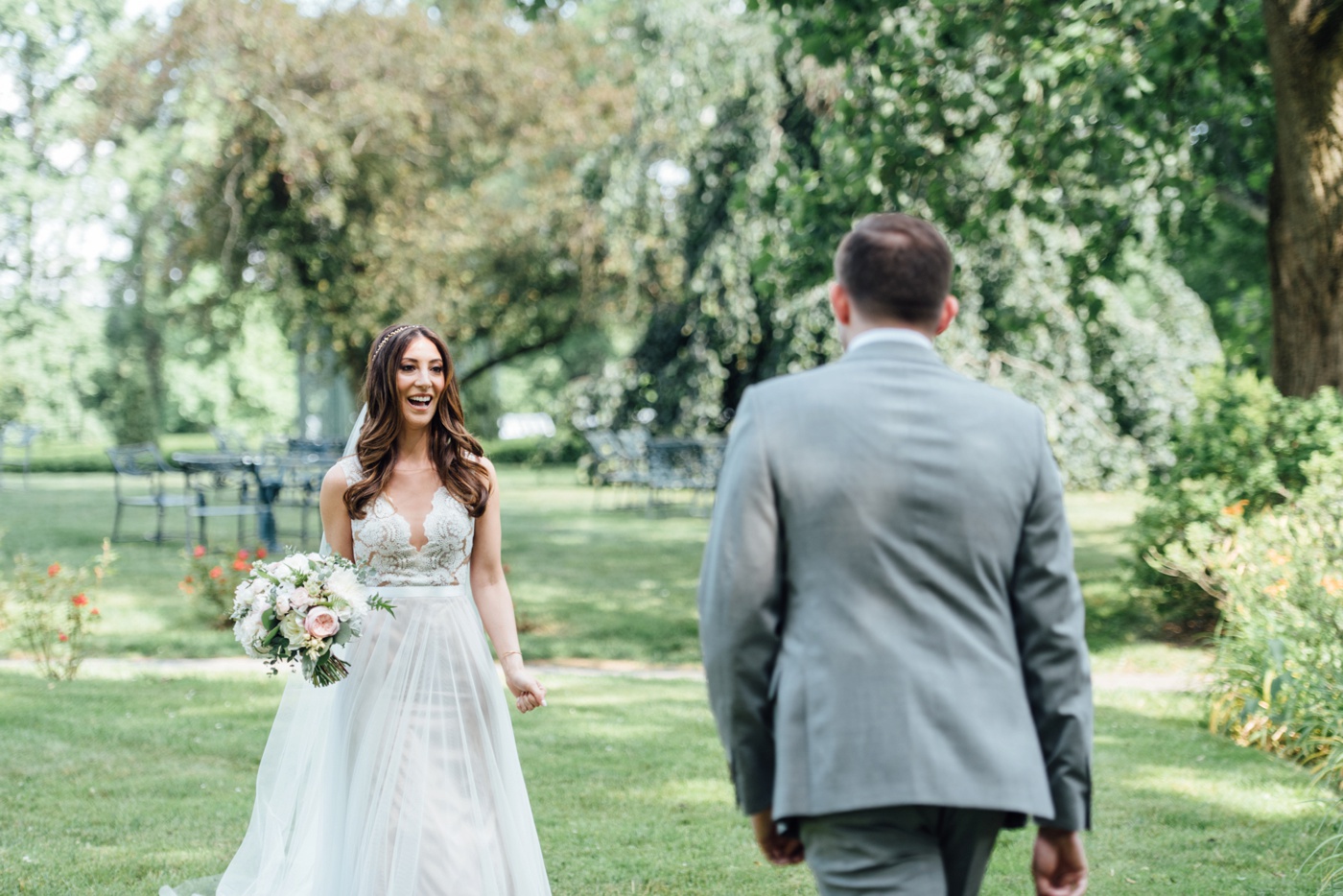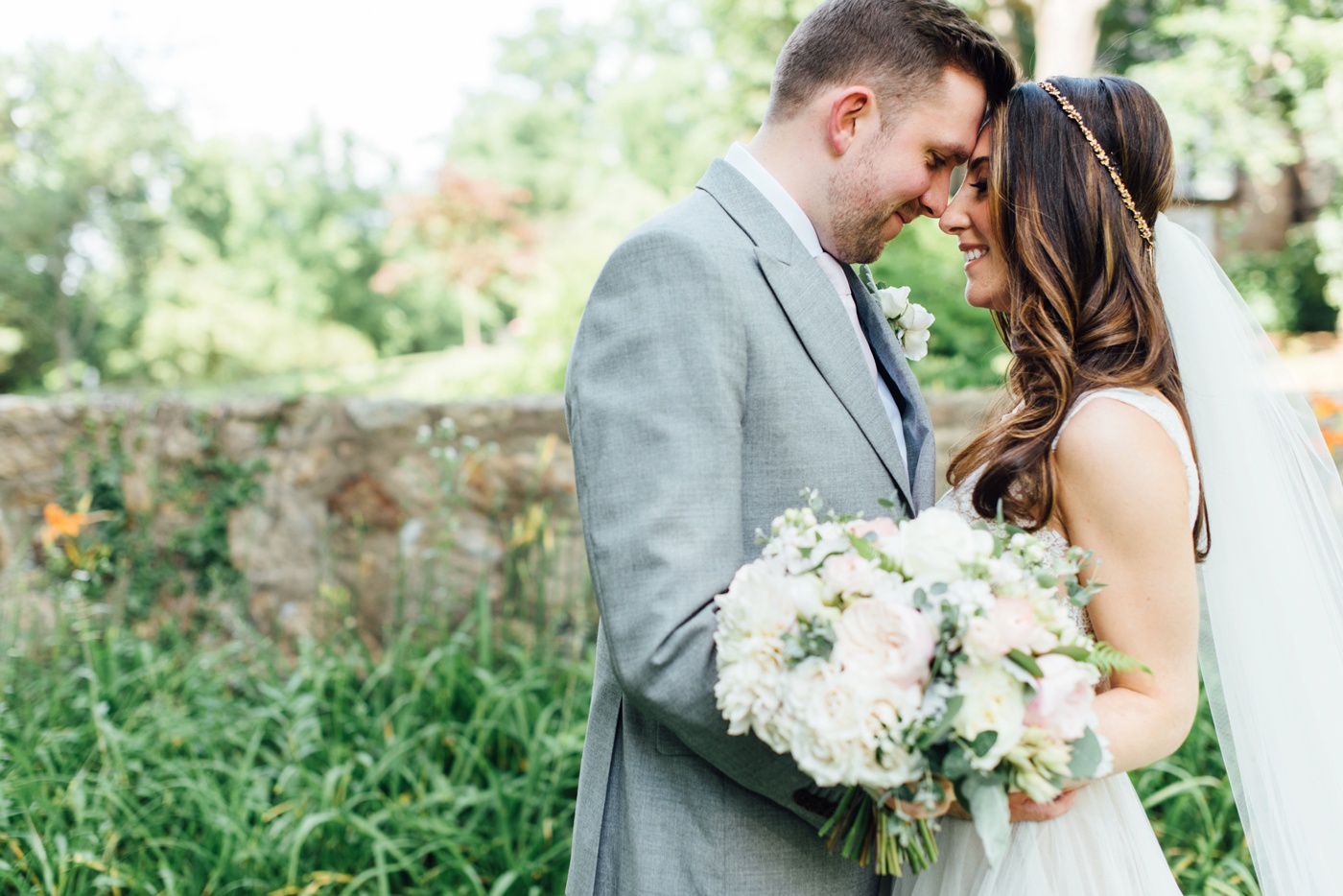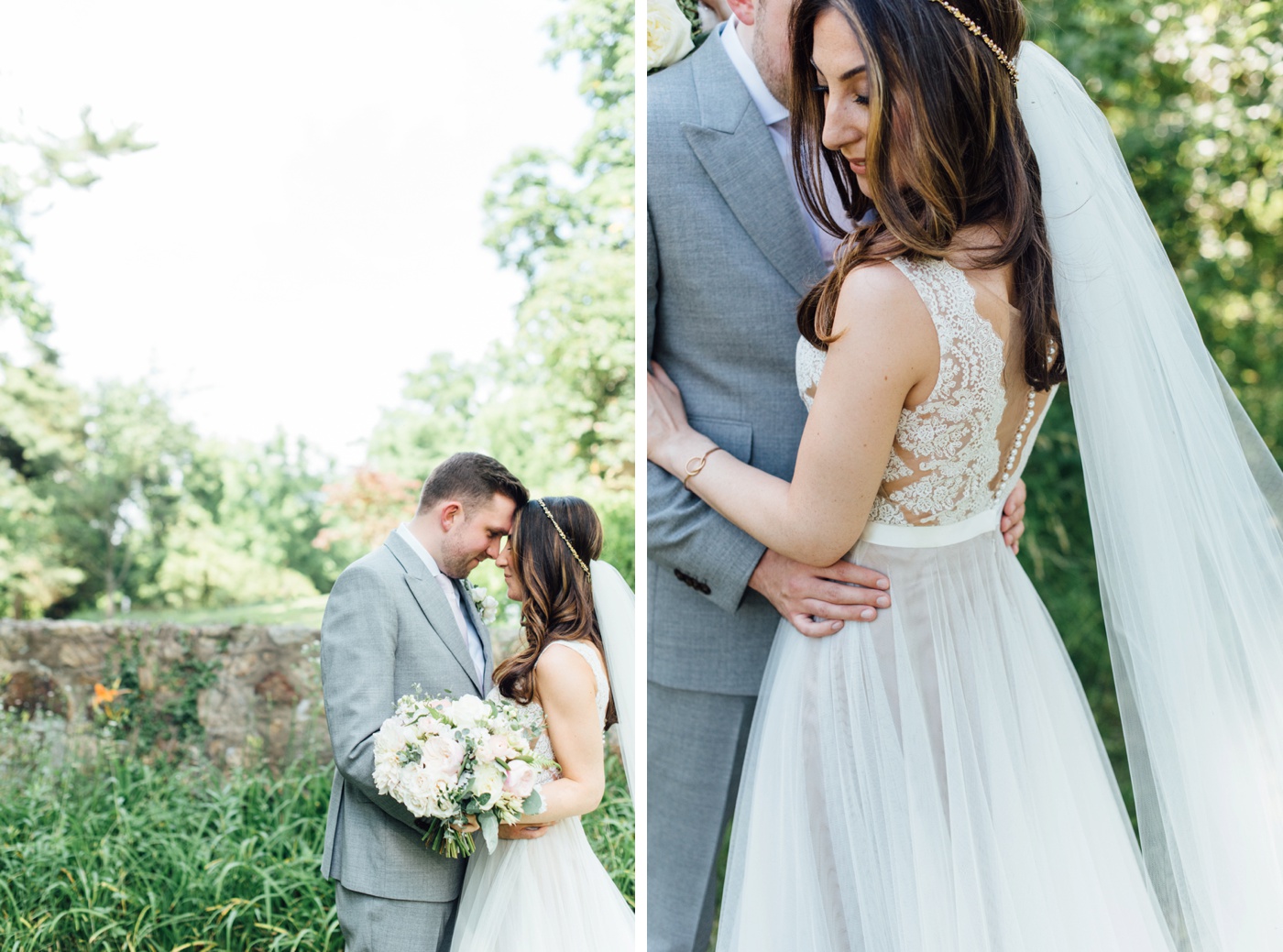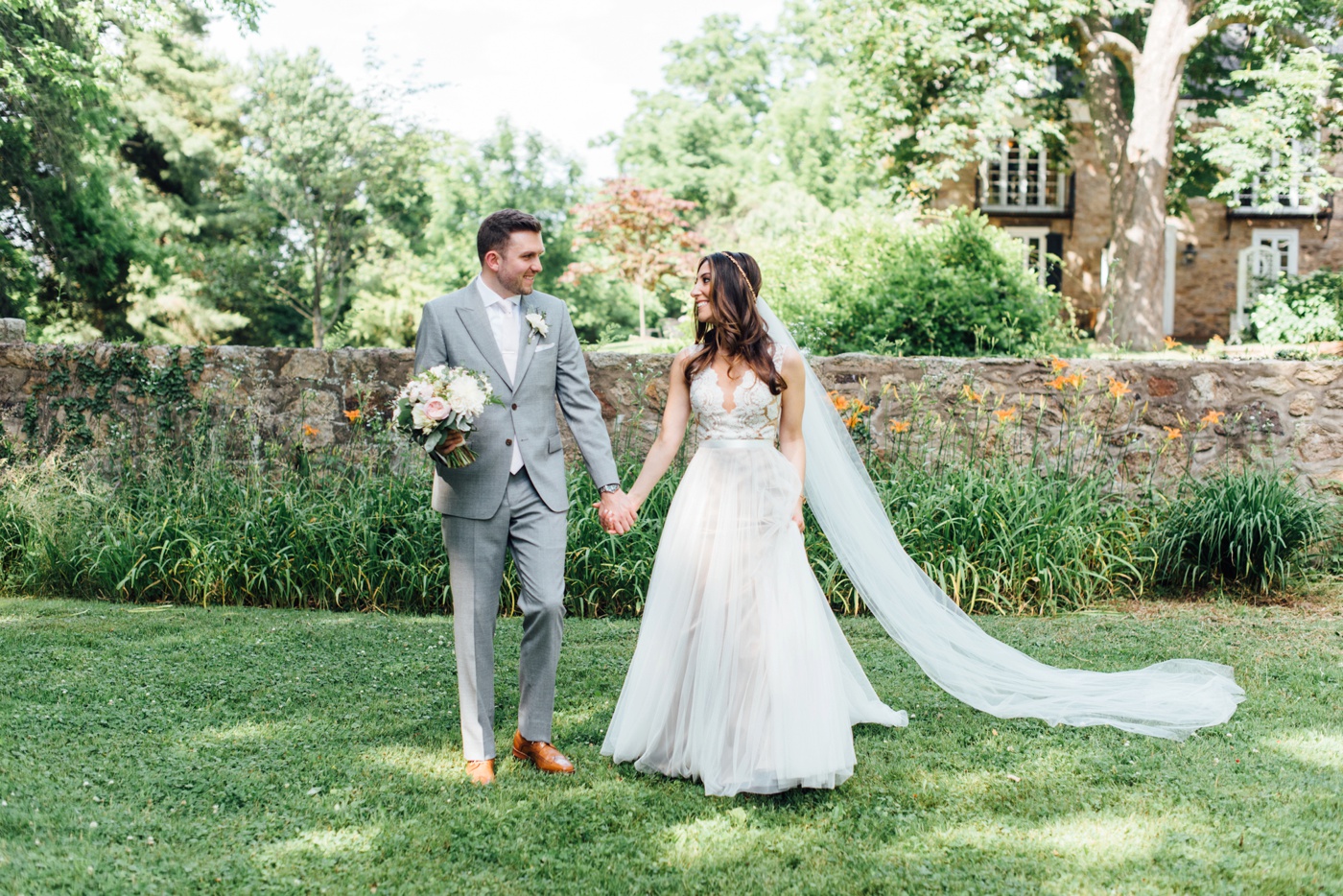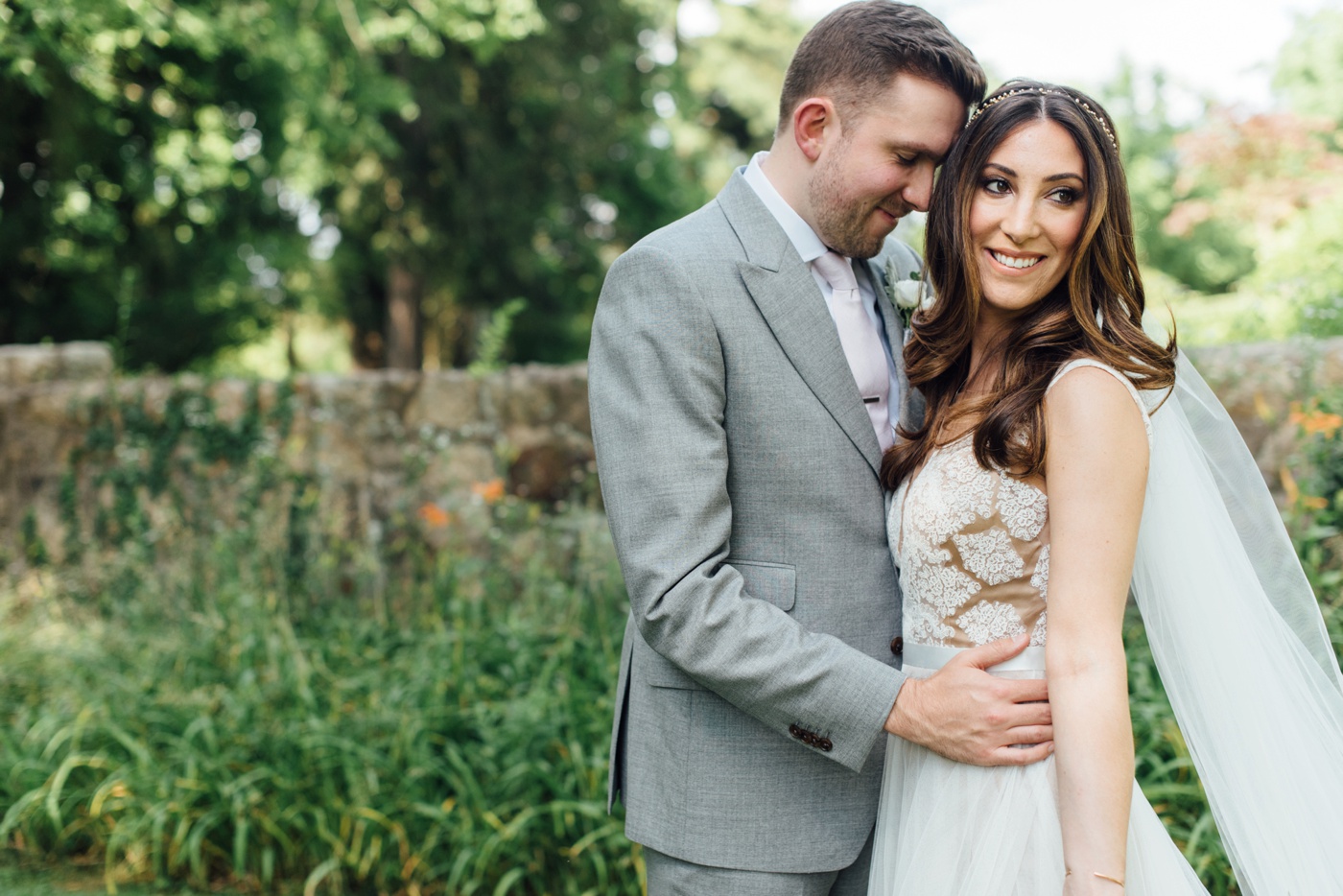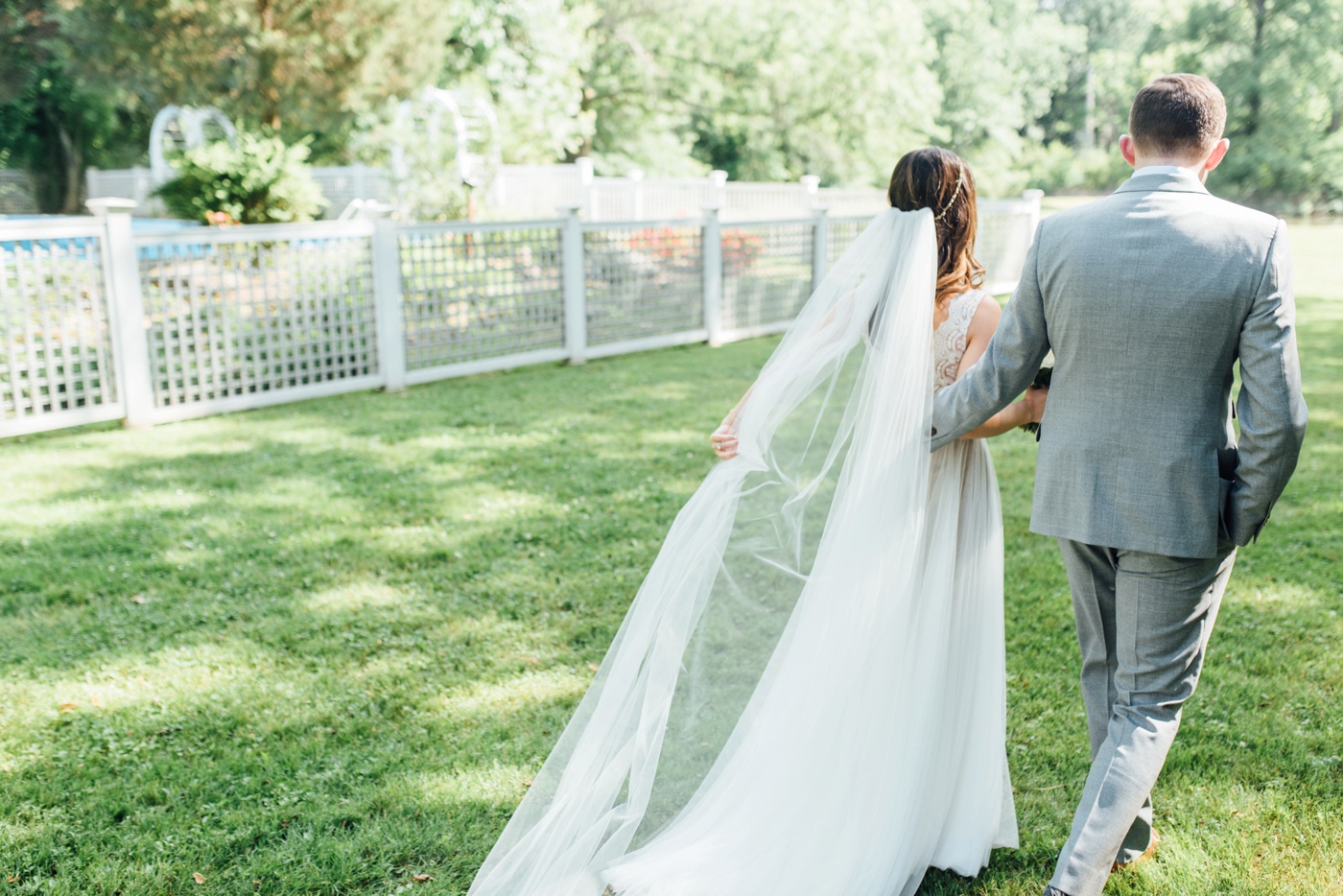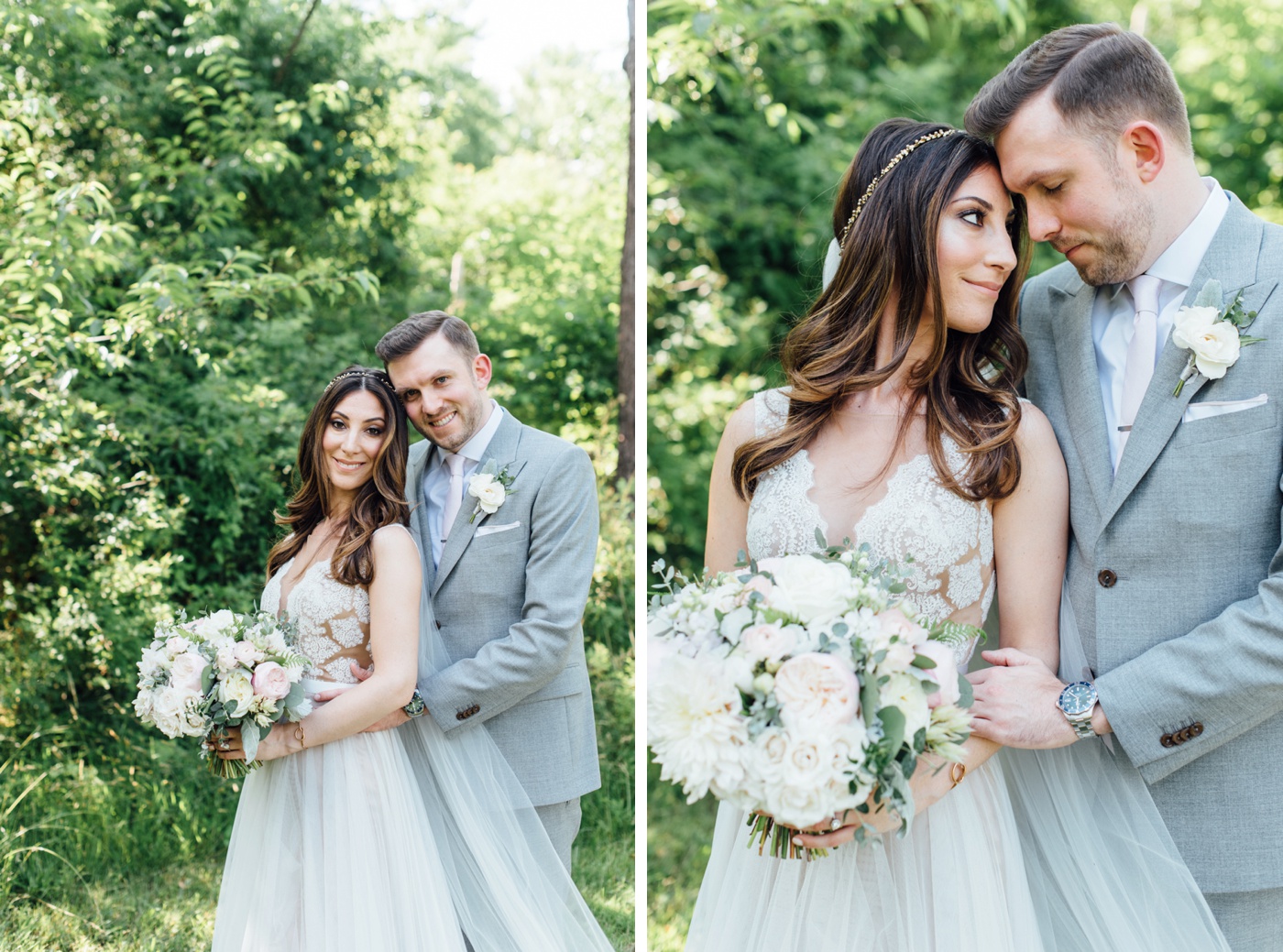 If you're on the fence about wearing a veil, do it, make it crazy long, and thank me later ;)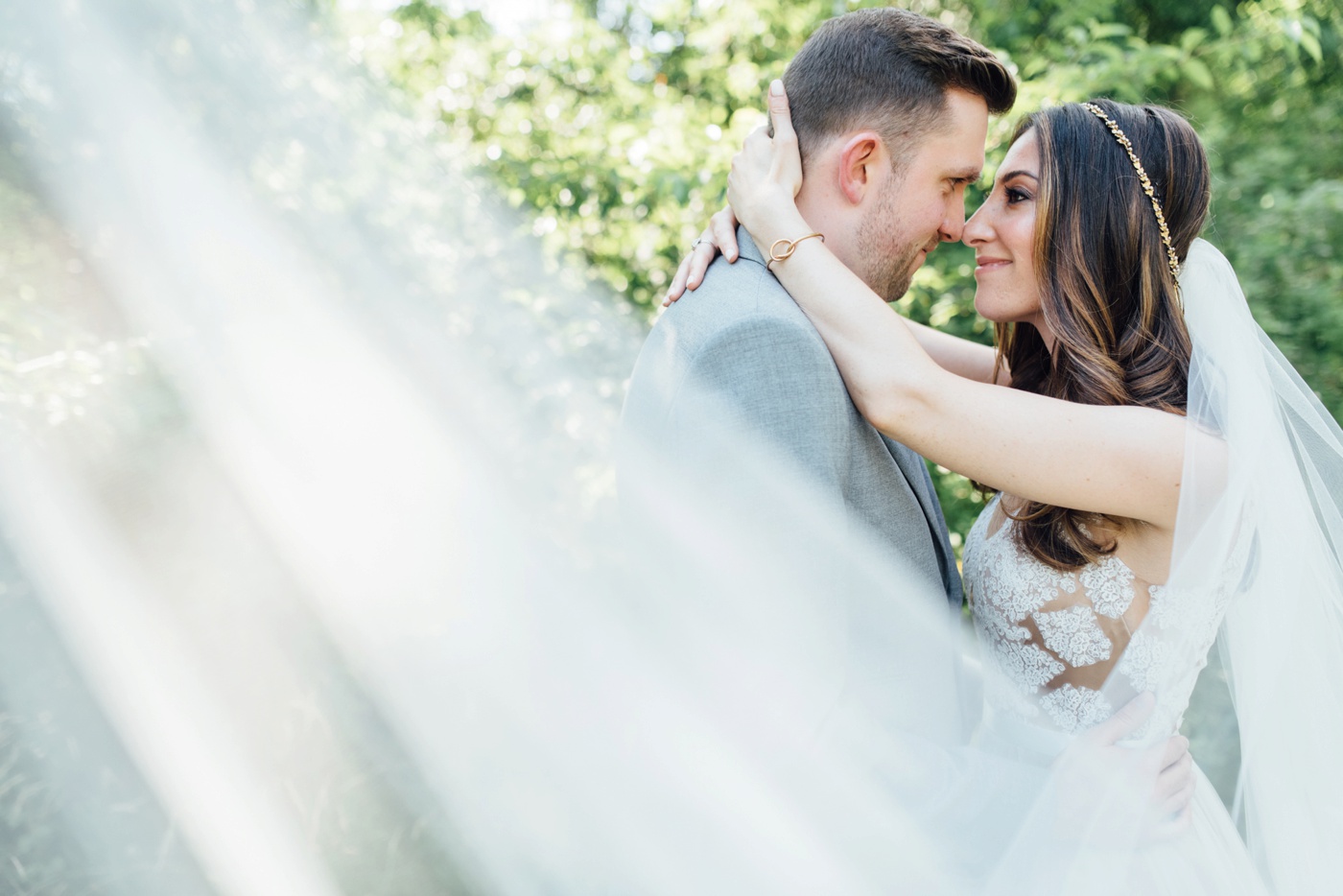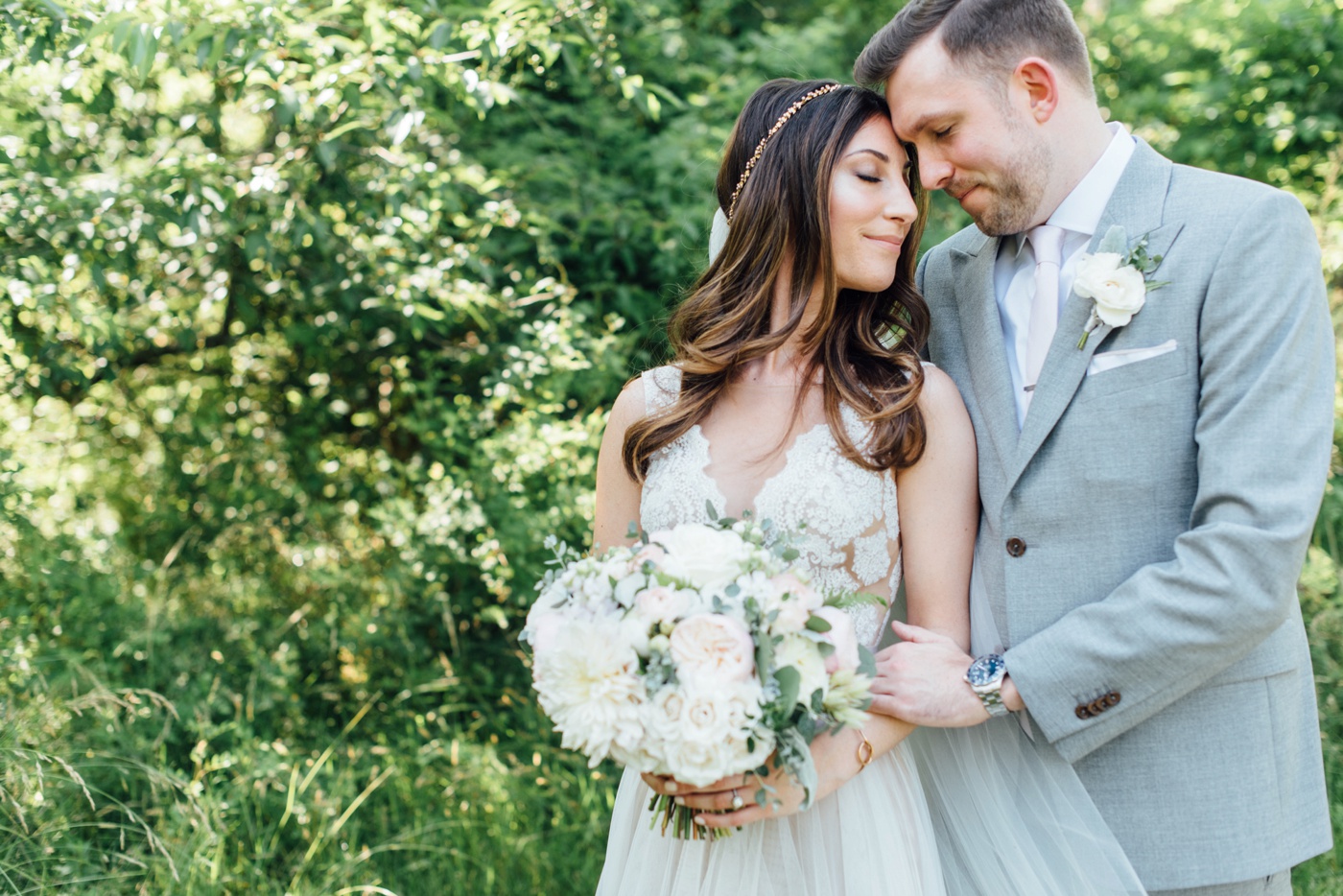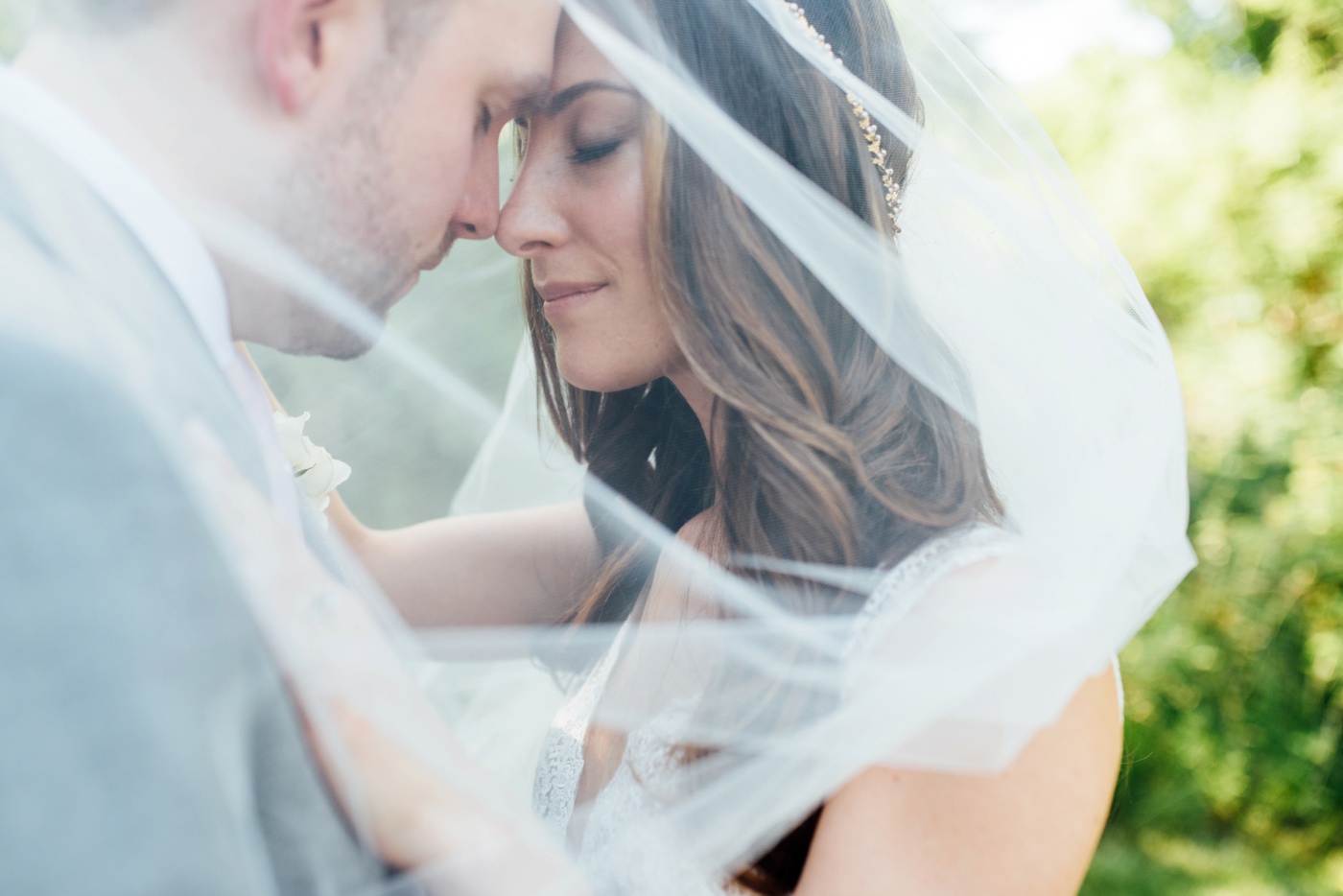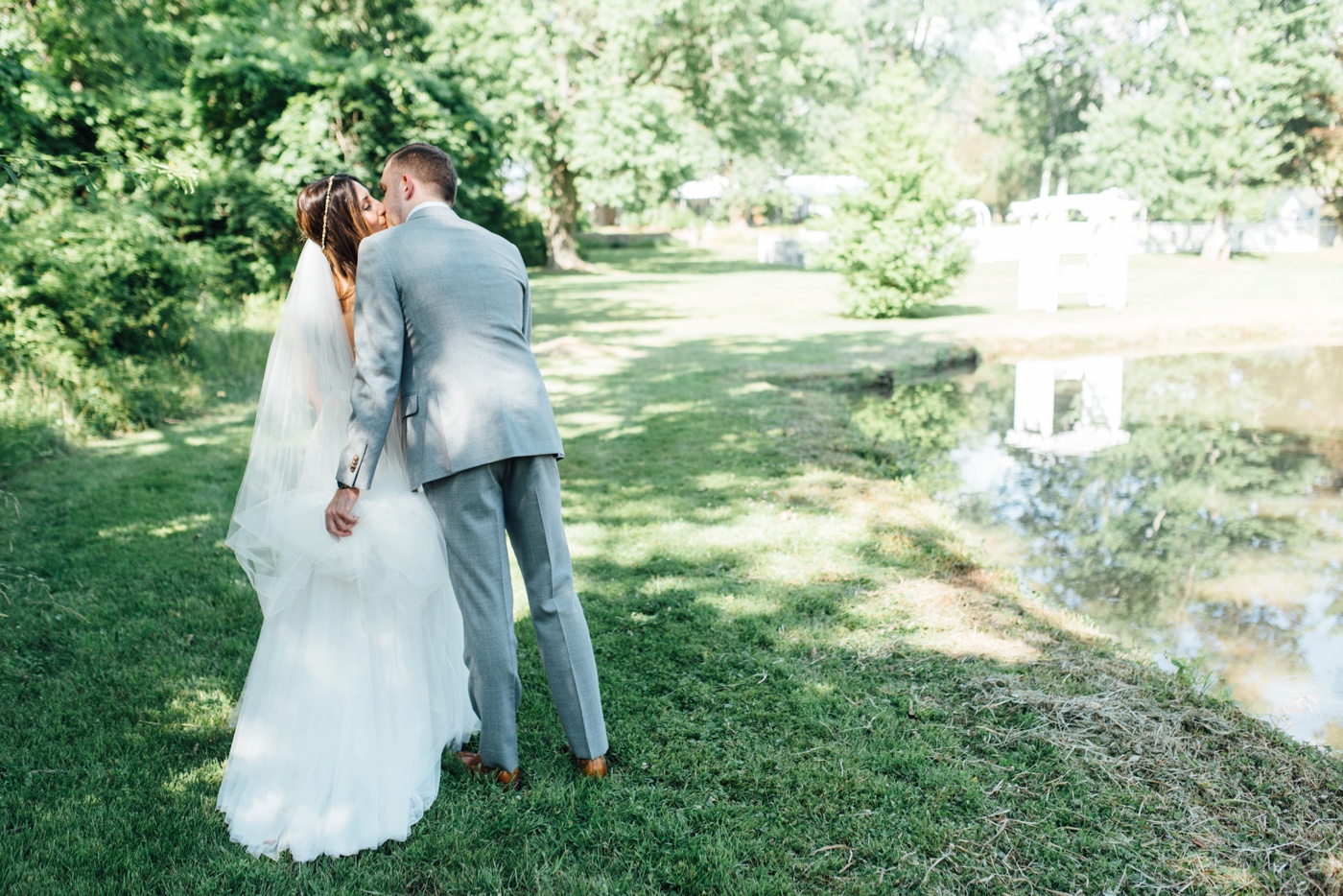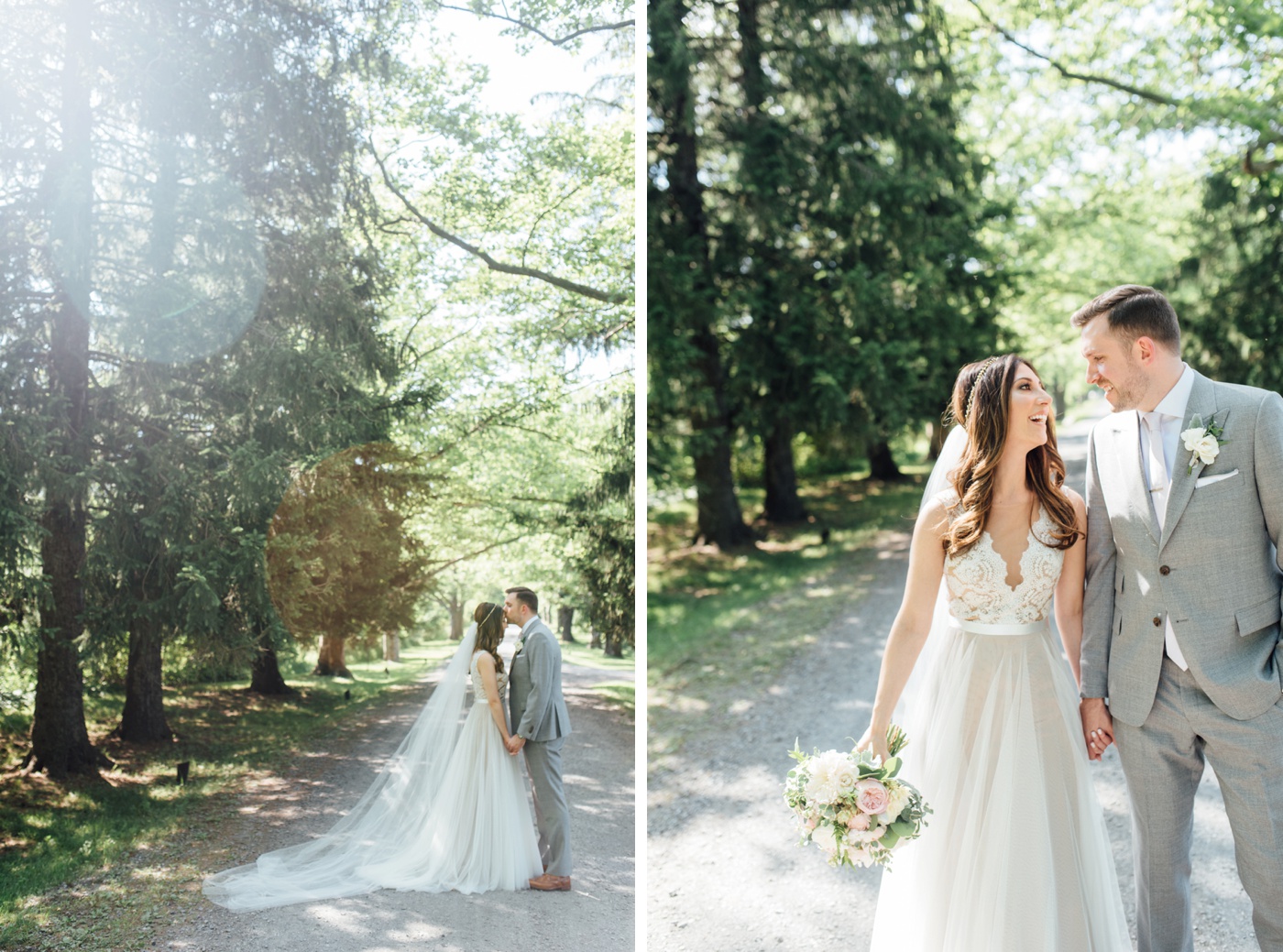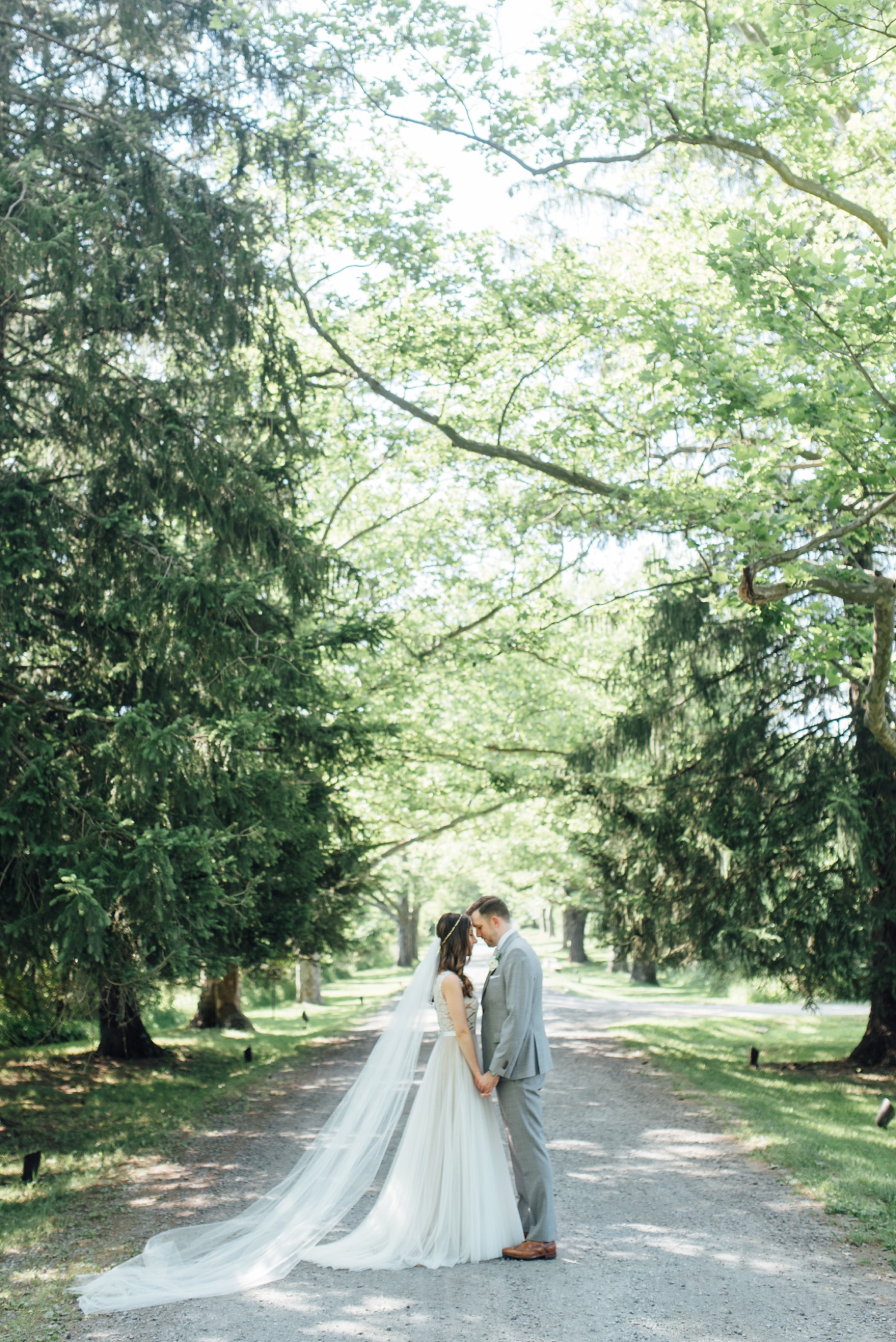 By the way… did  I mention that their last name is Moneymaker? $$$$$$!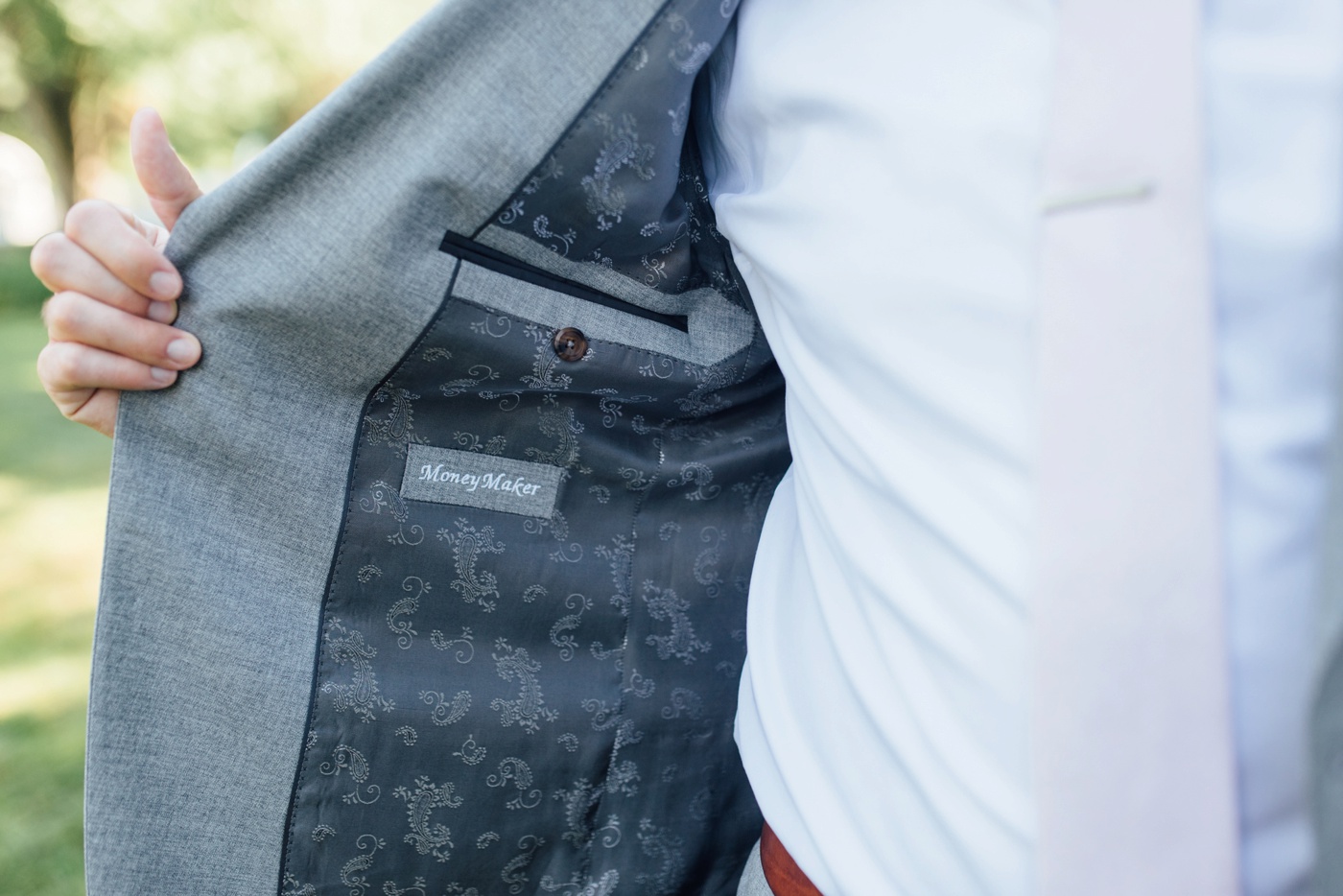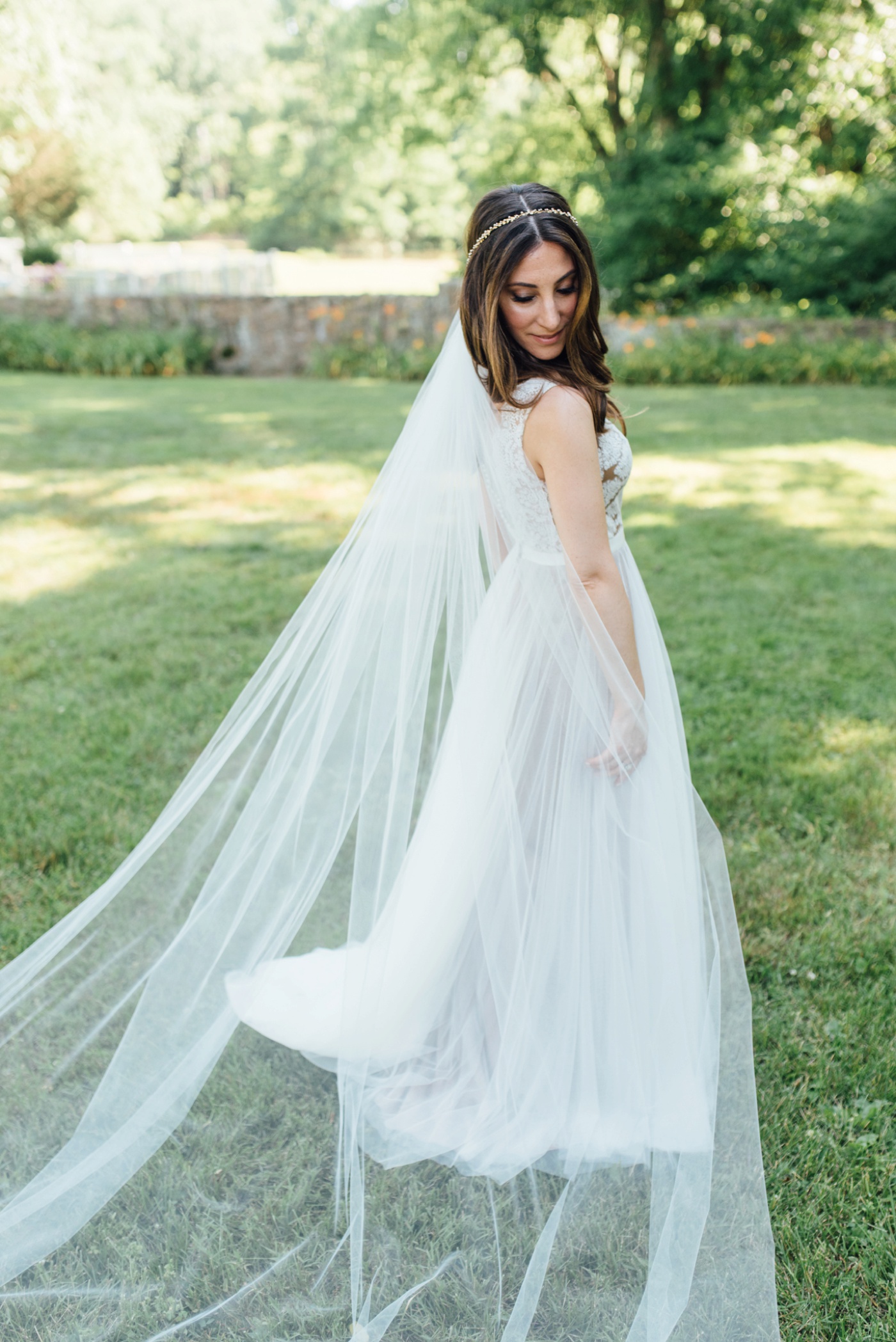 Heeere's Jay's sister Carolyn! You may recognize her as a bride in 2013 (with an anniversary session last fall), or a bridesmaid in 2014 and 2015, or as my assistant last year. We make it a goal to see each other in a wedding context every year ;)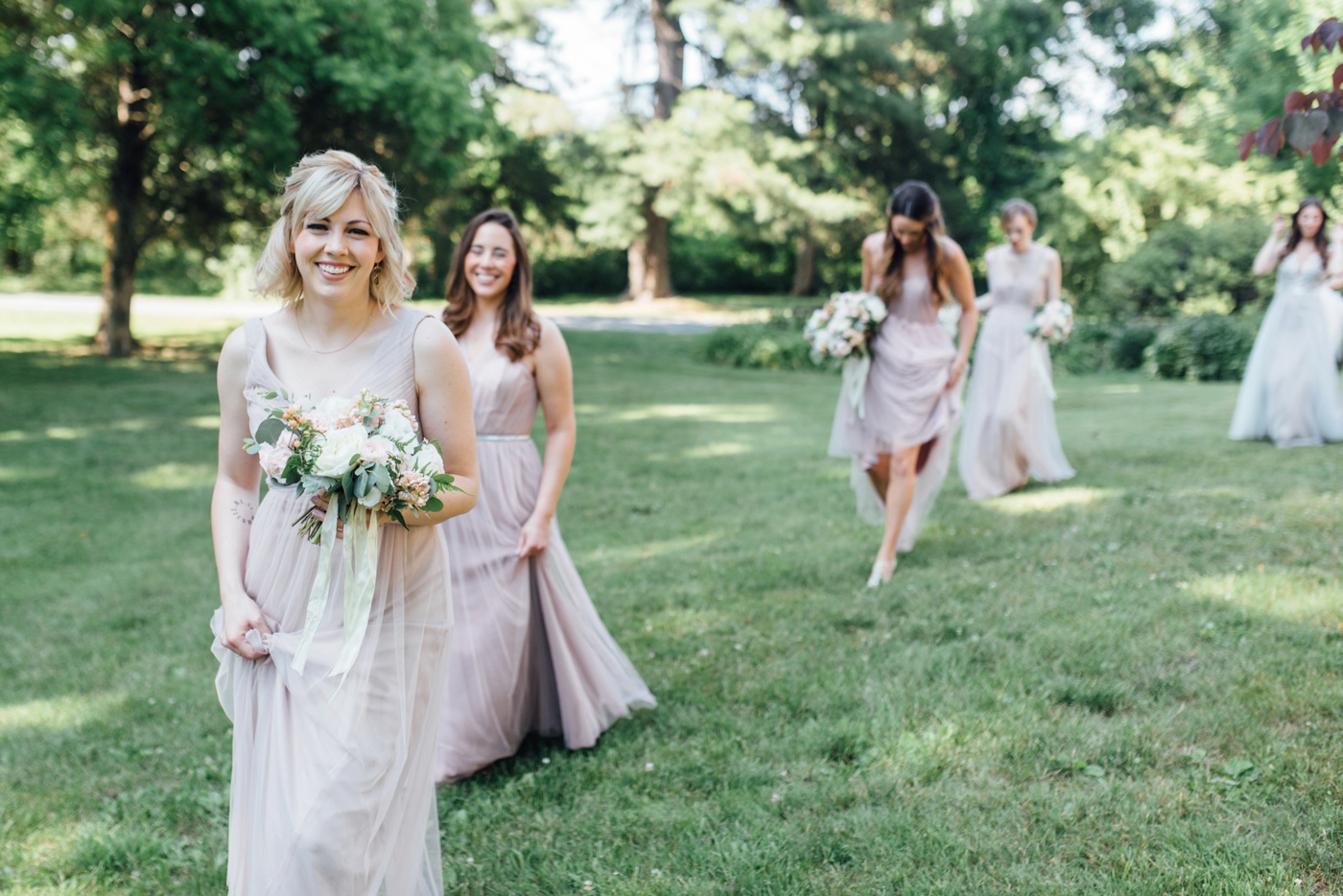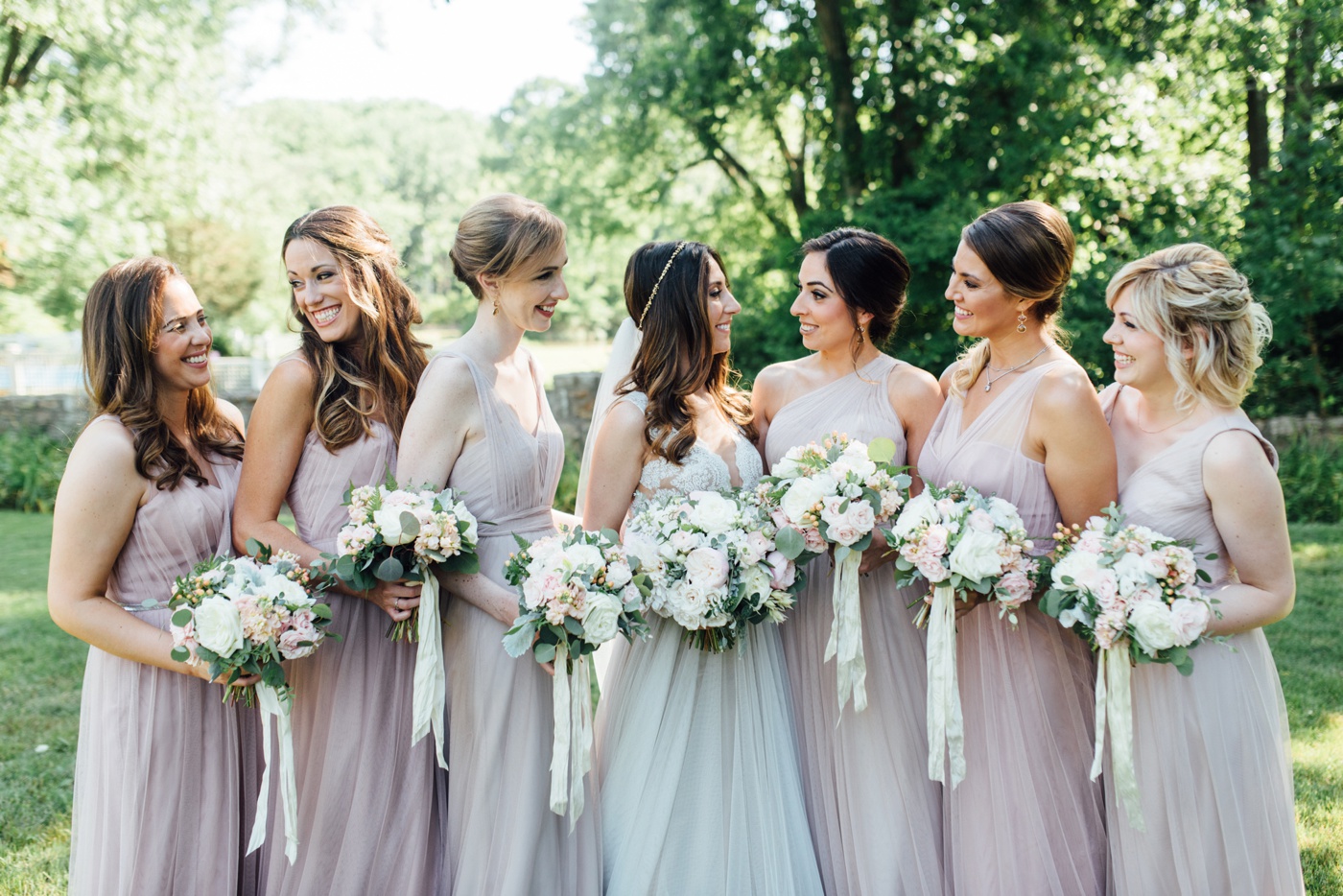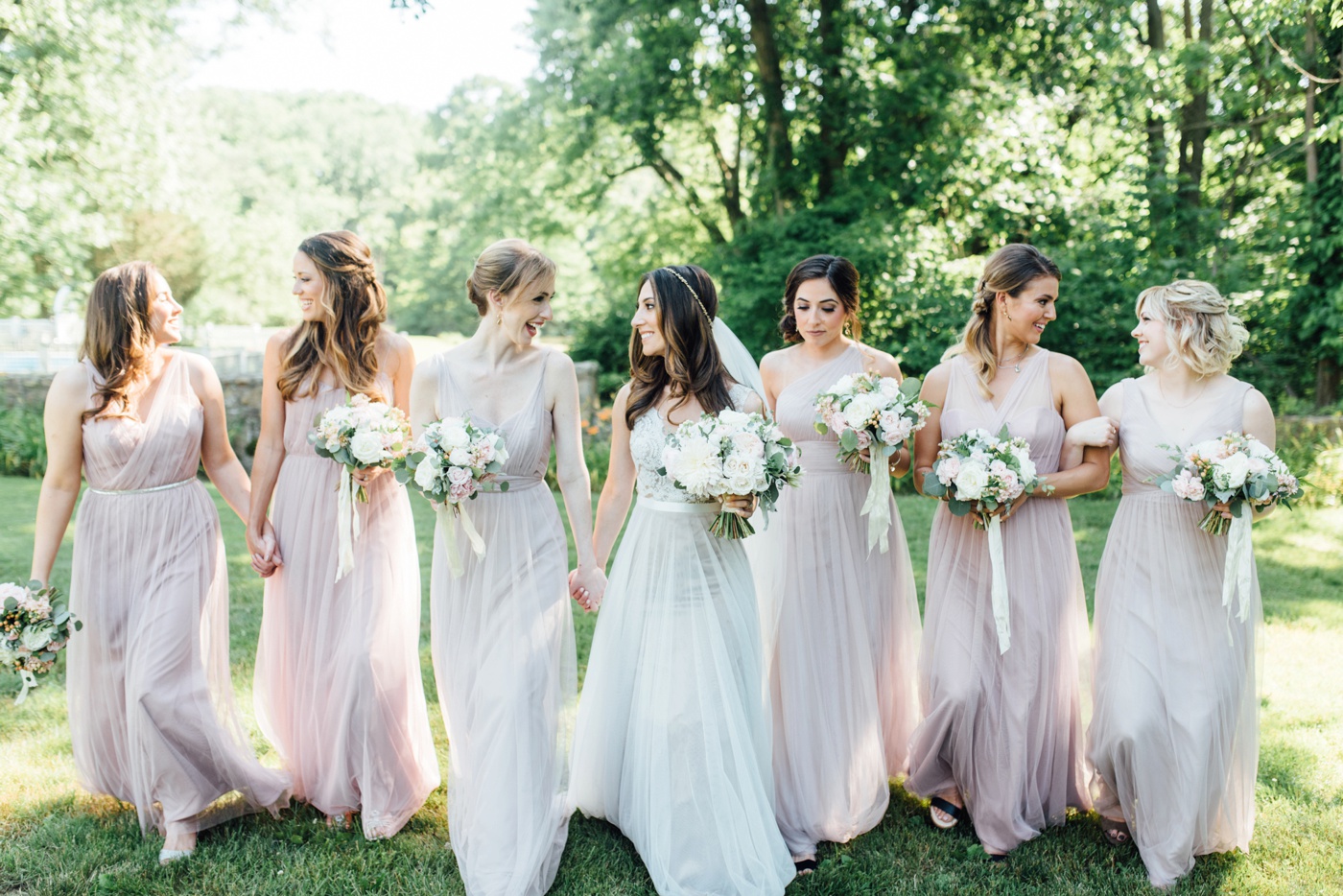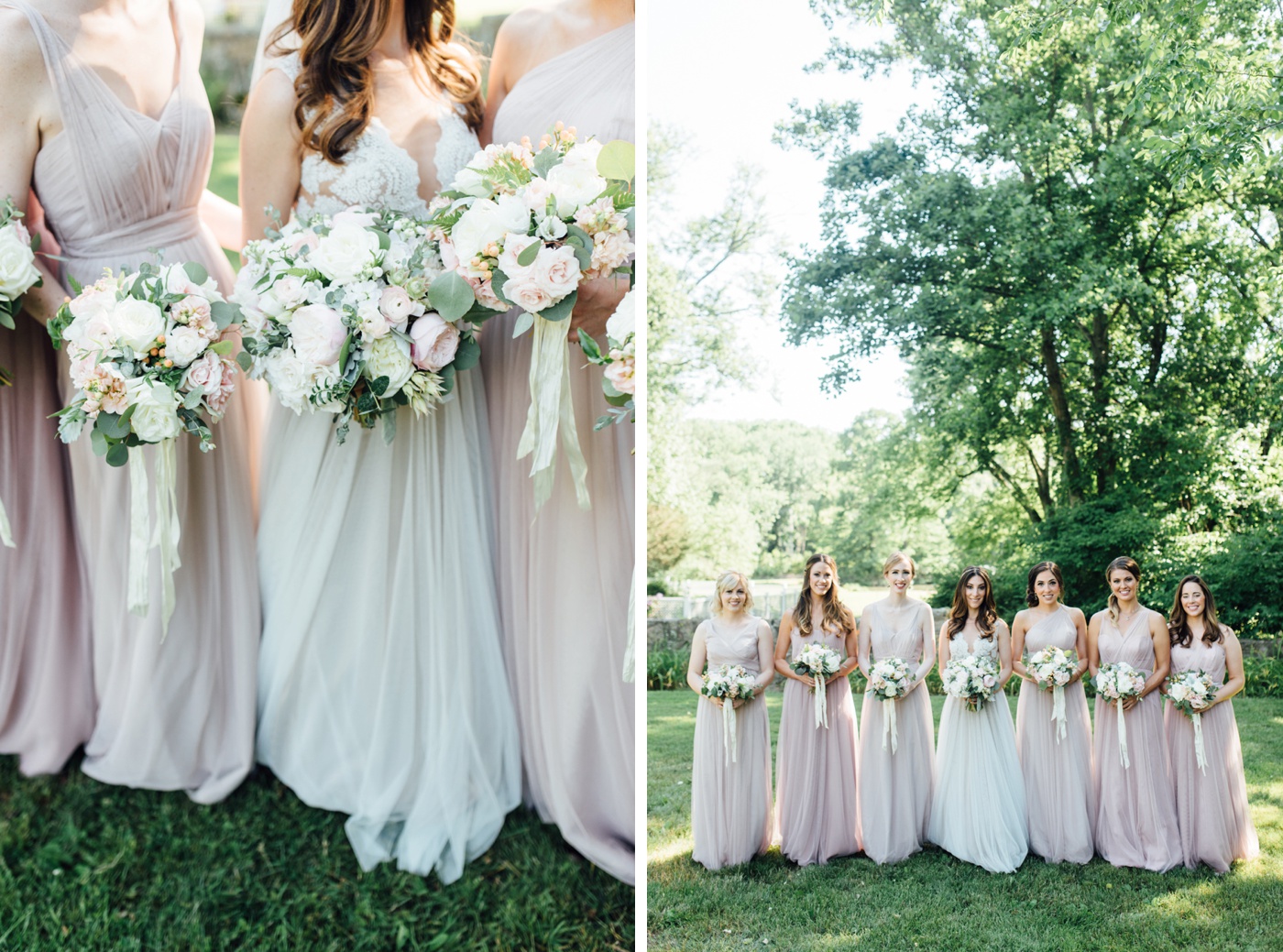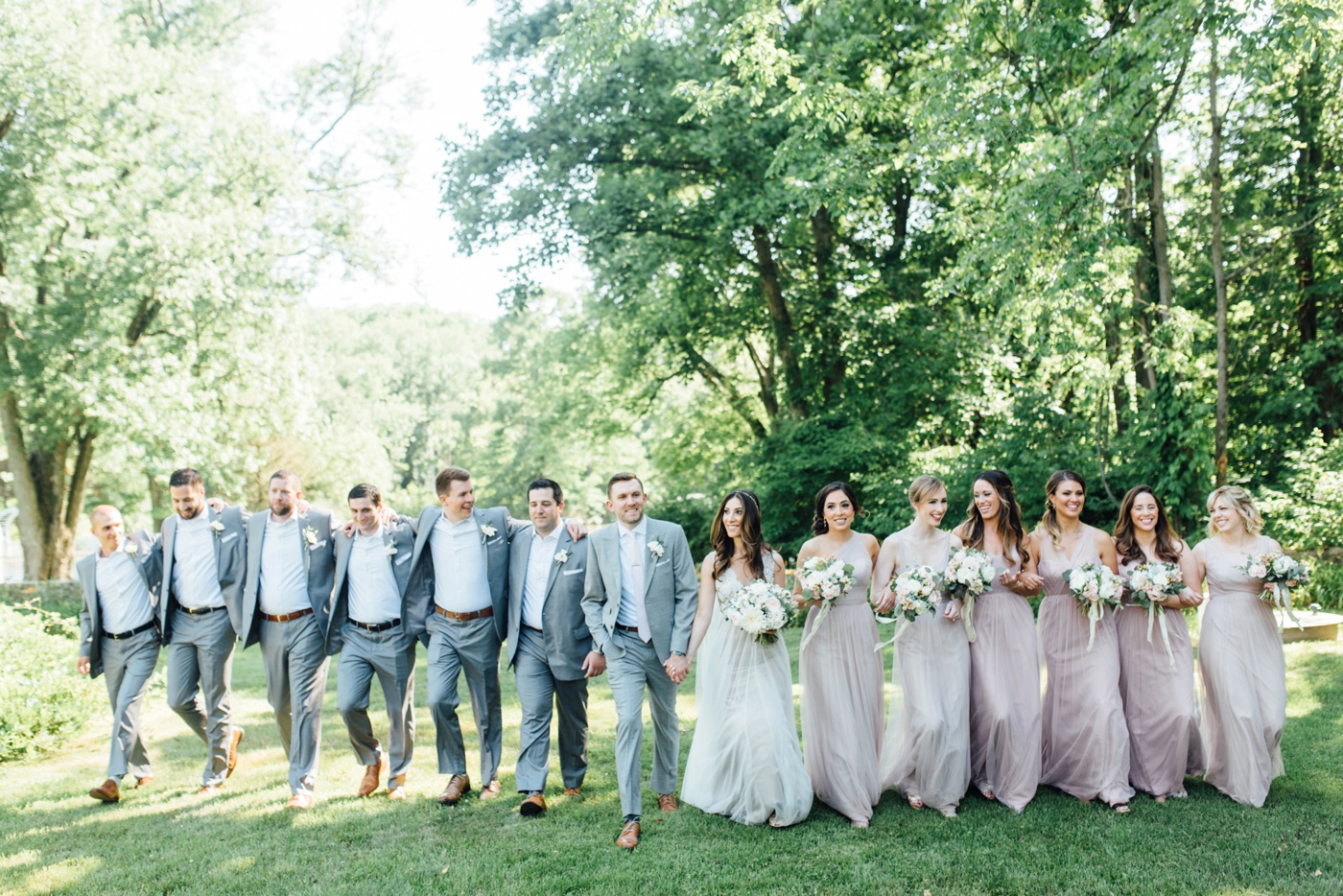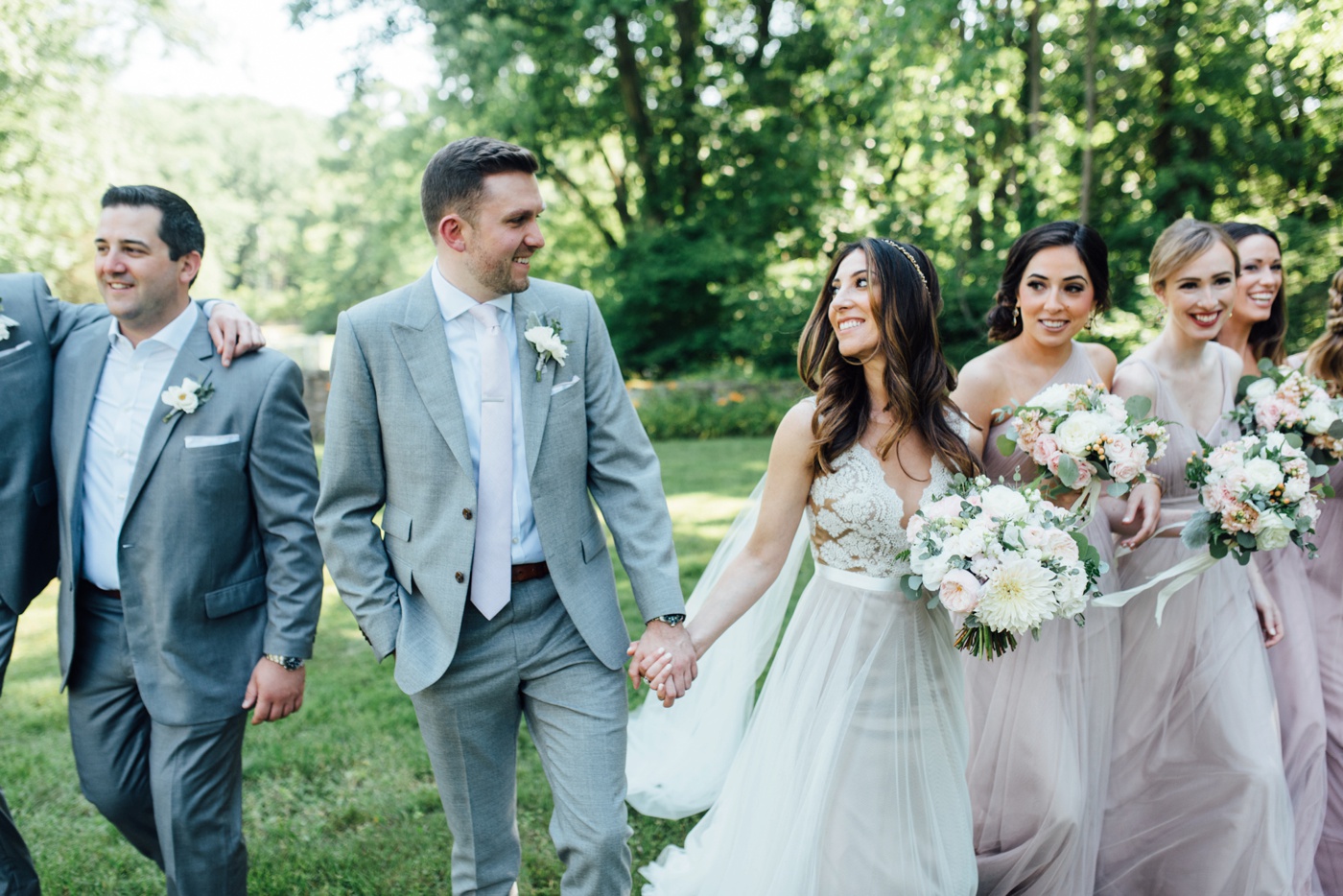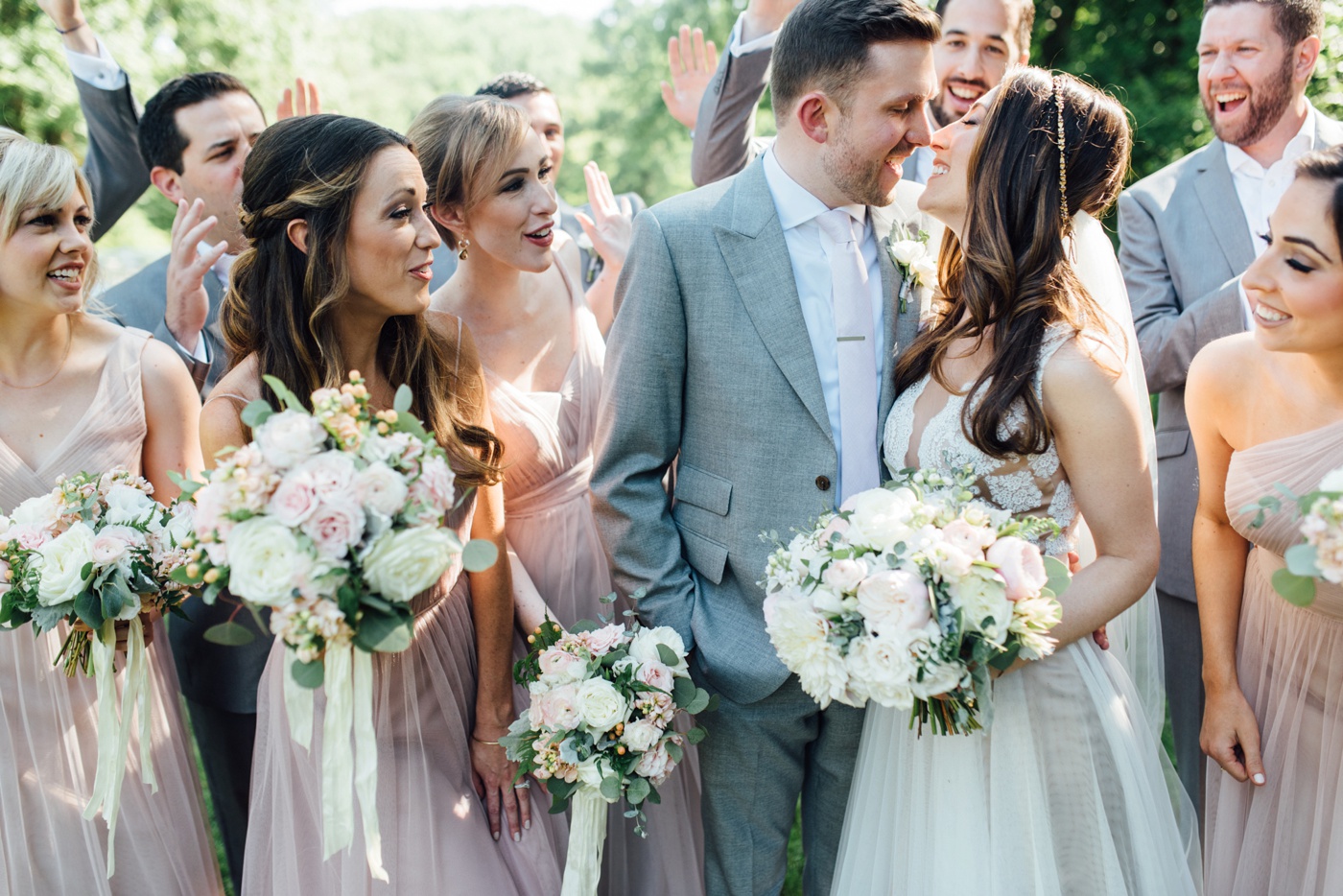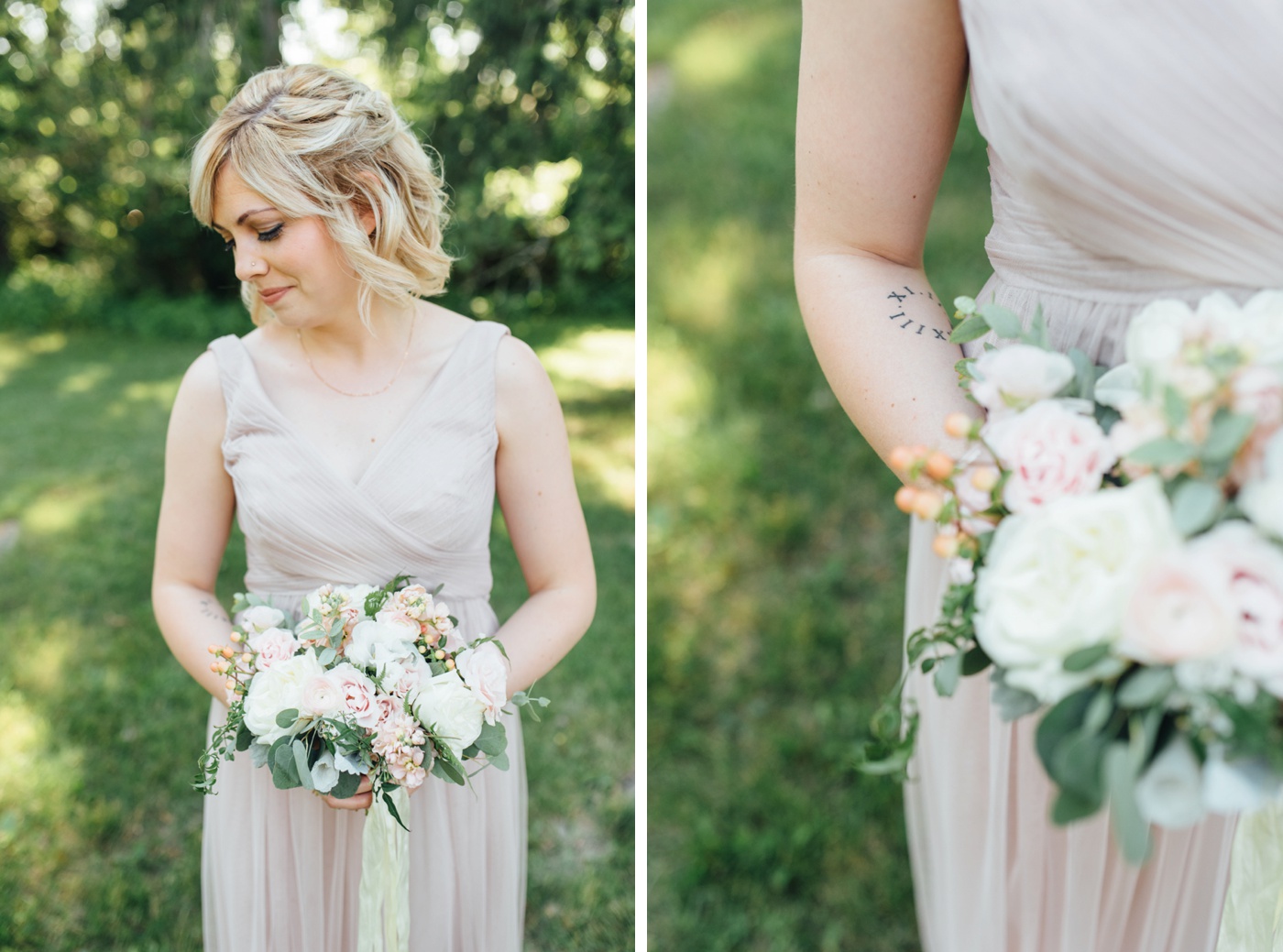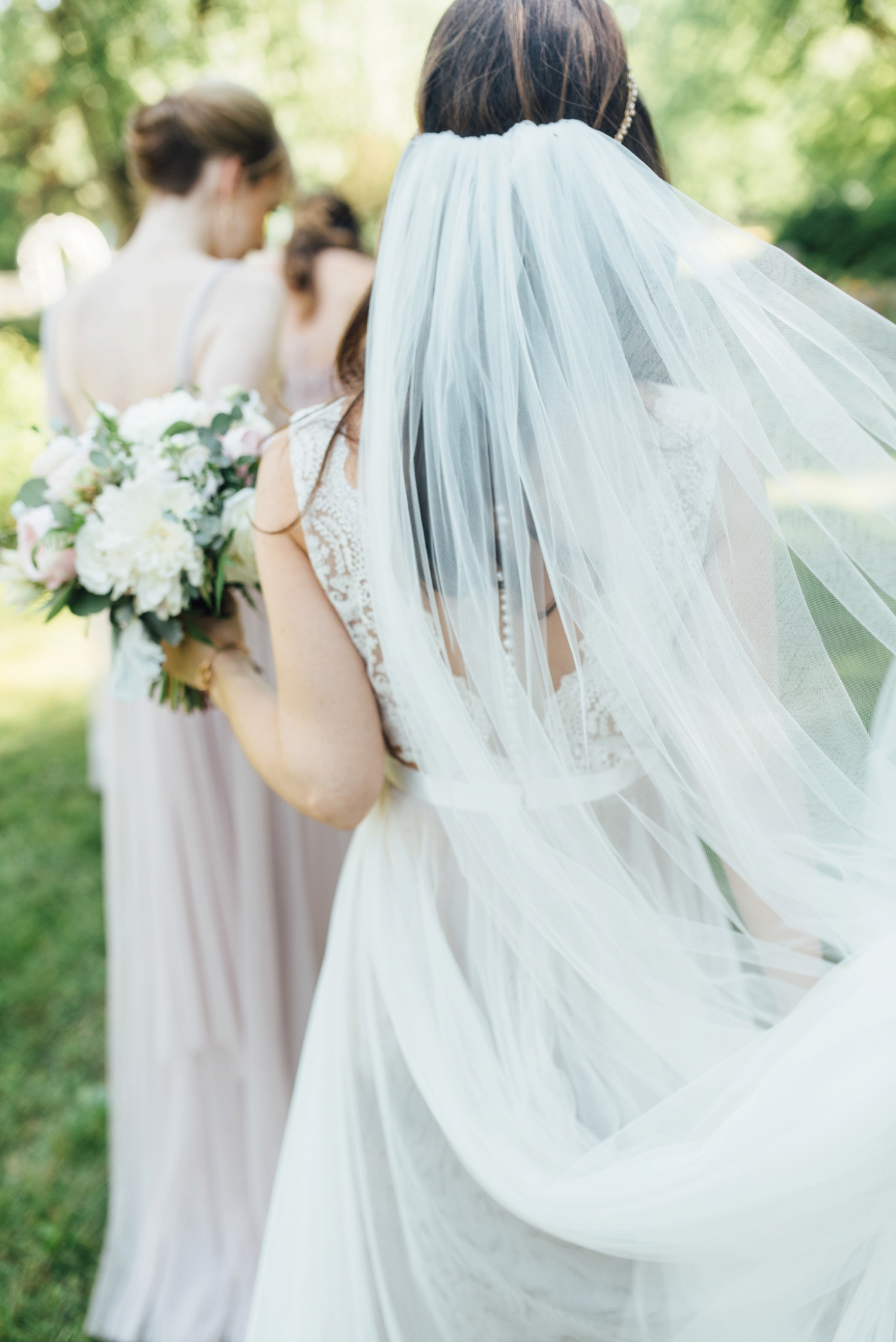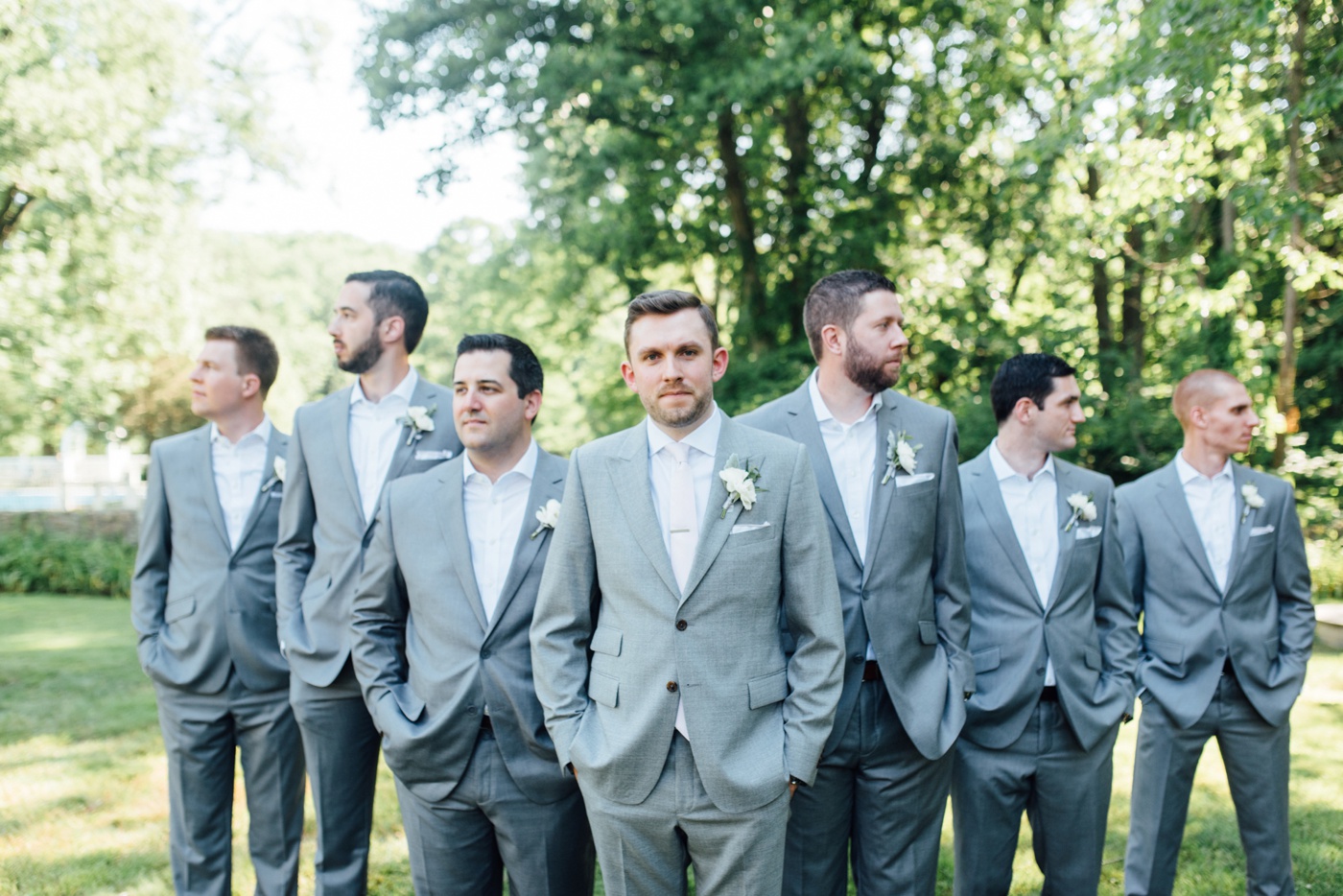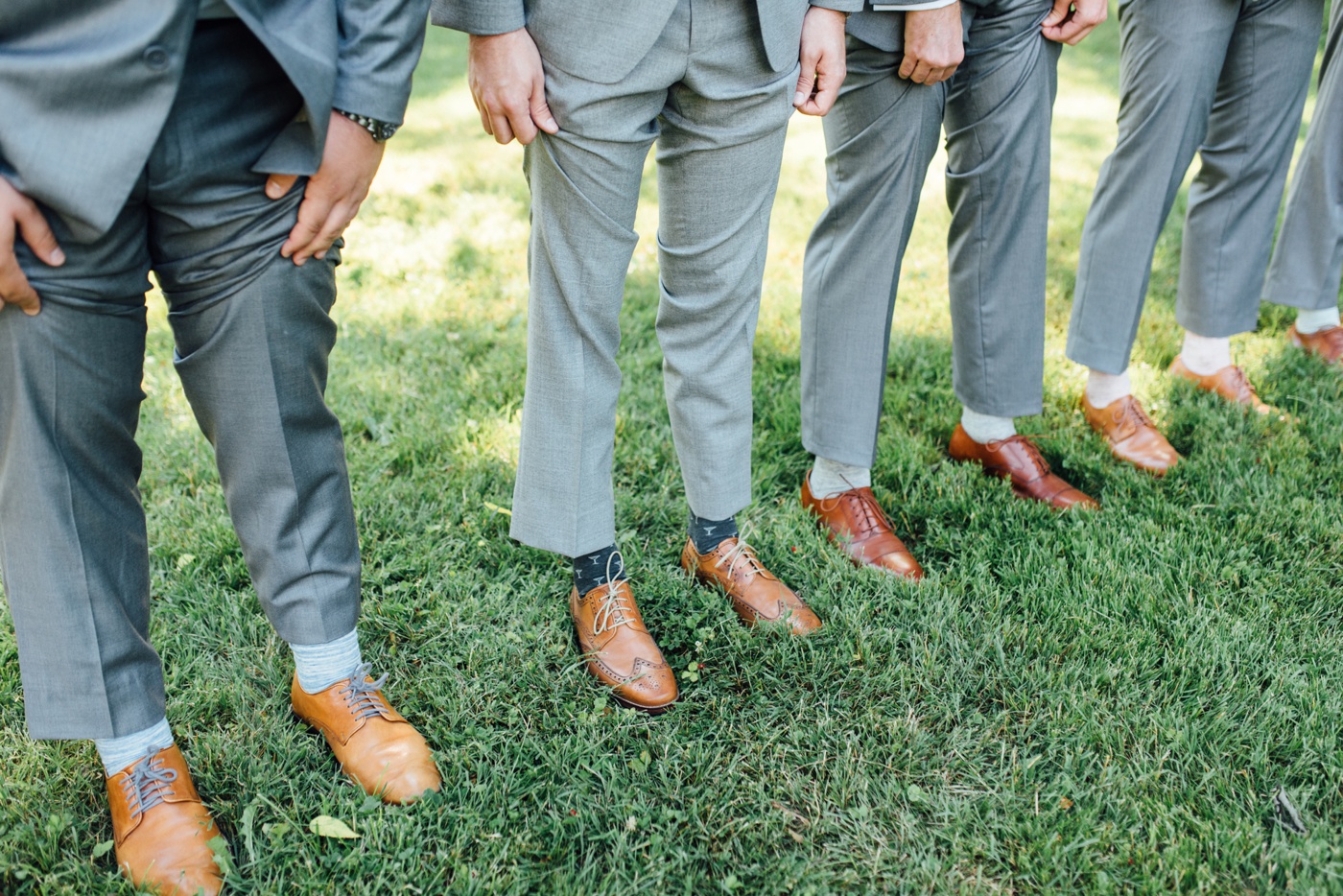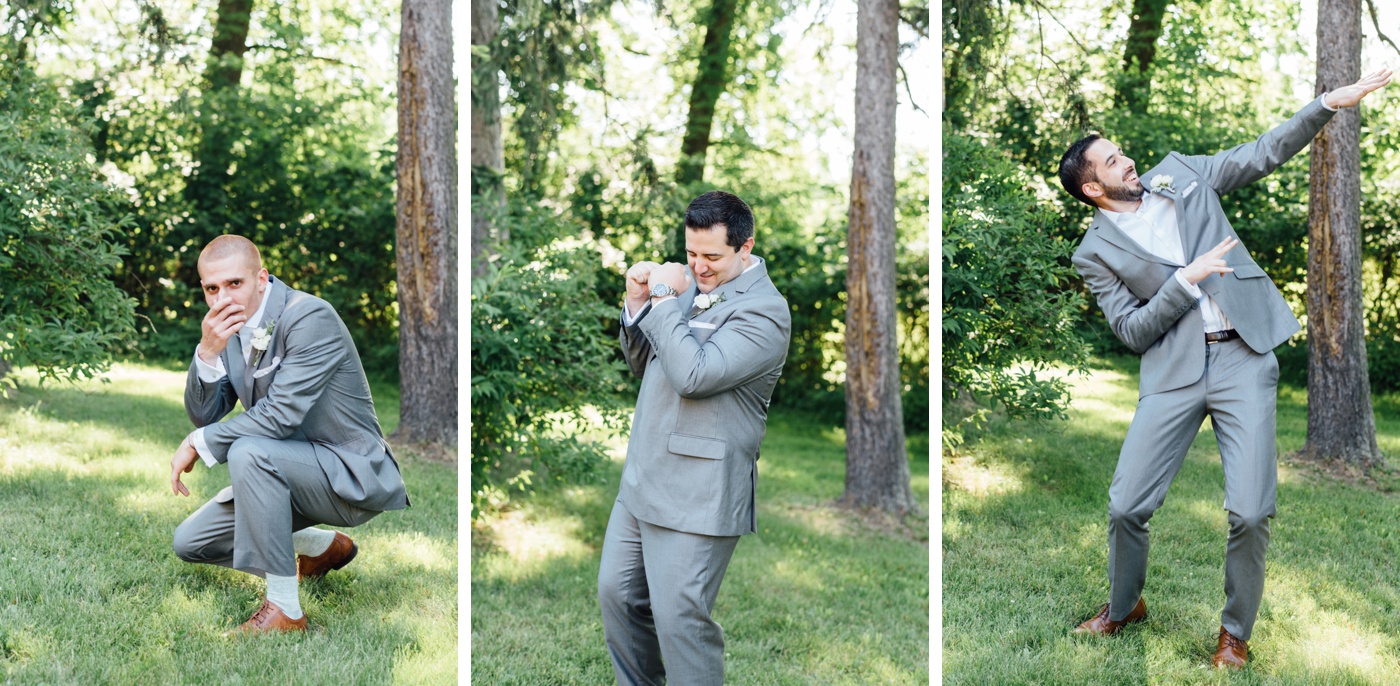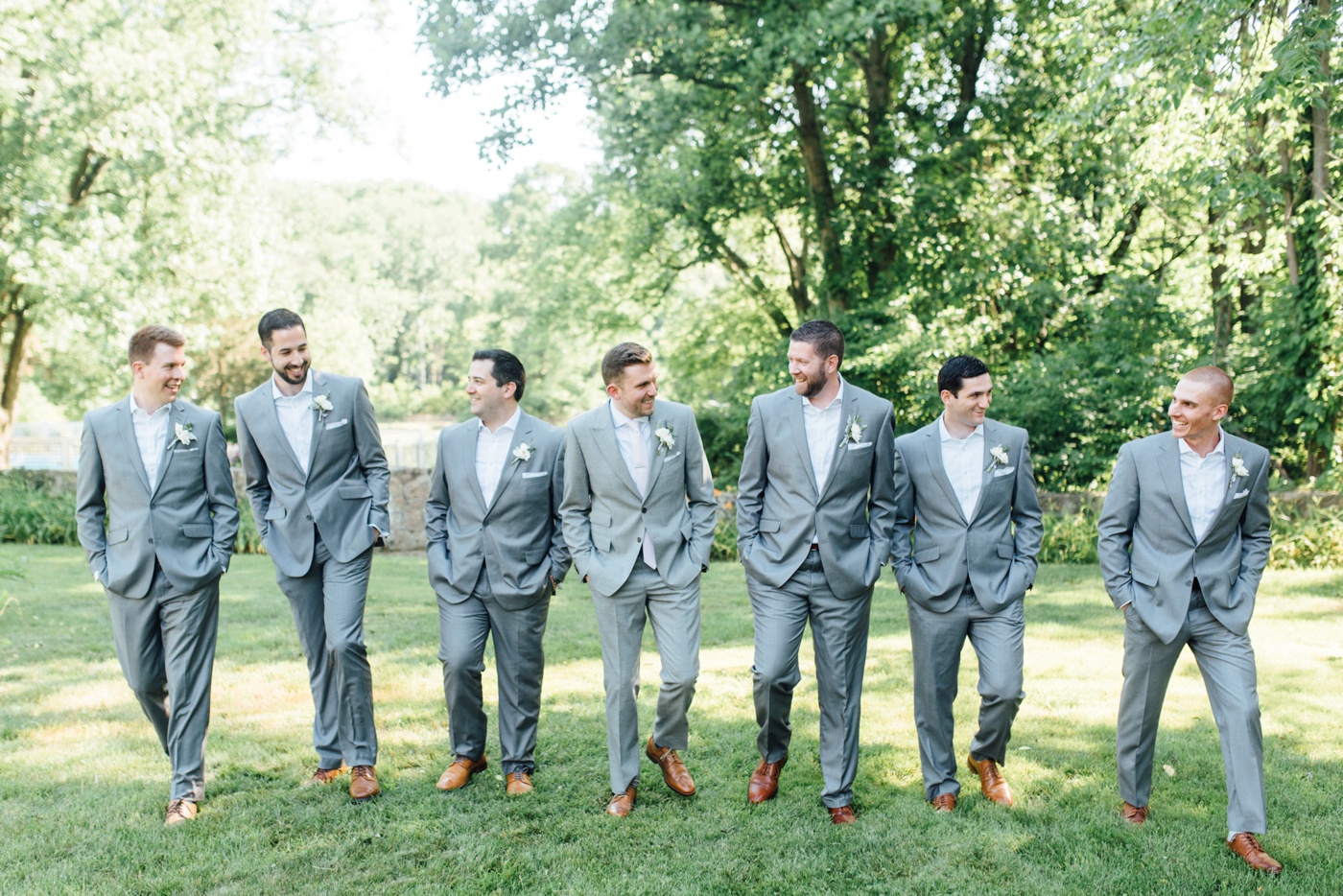 Dana did all the signage herself! Might ask her to come label everything in my house because my handwriting is yikes.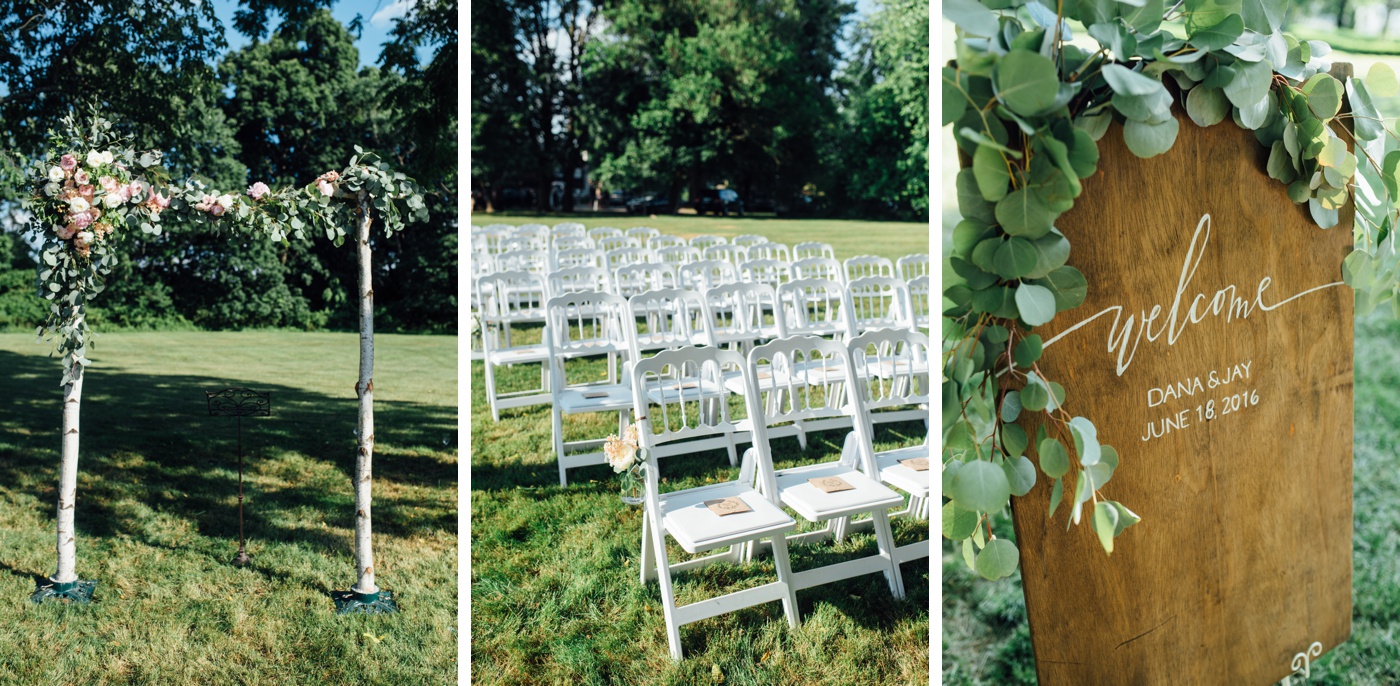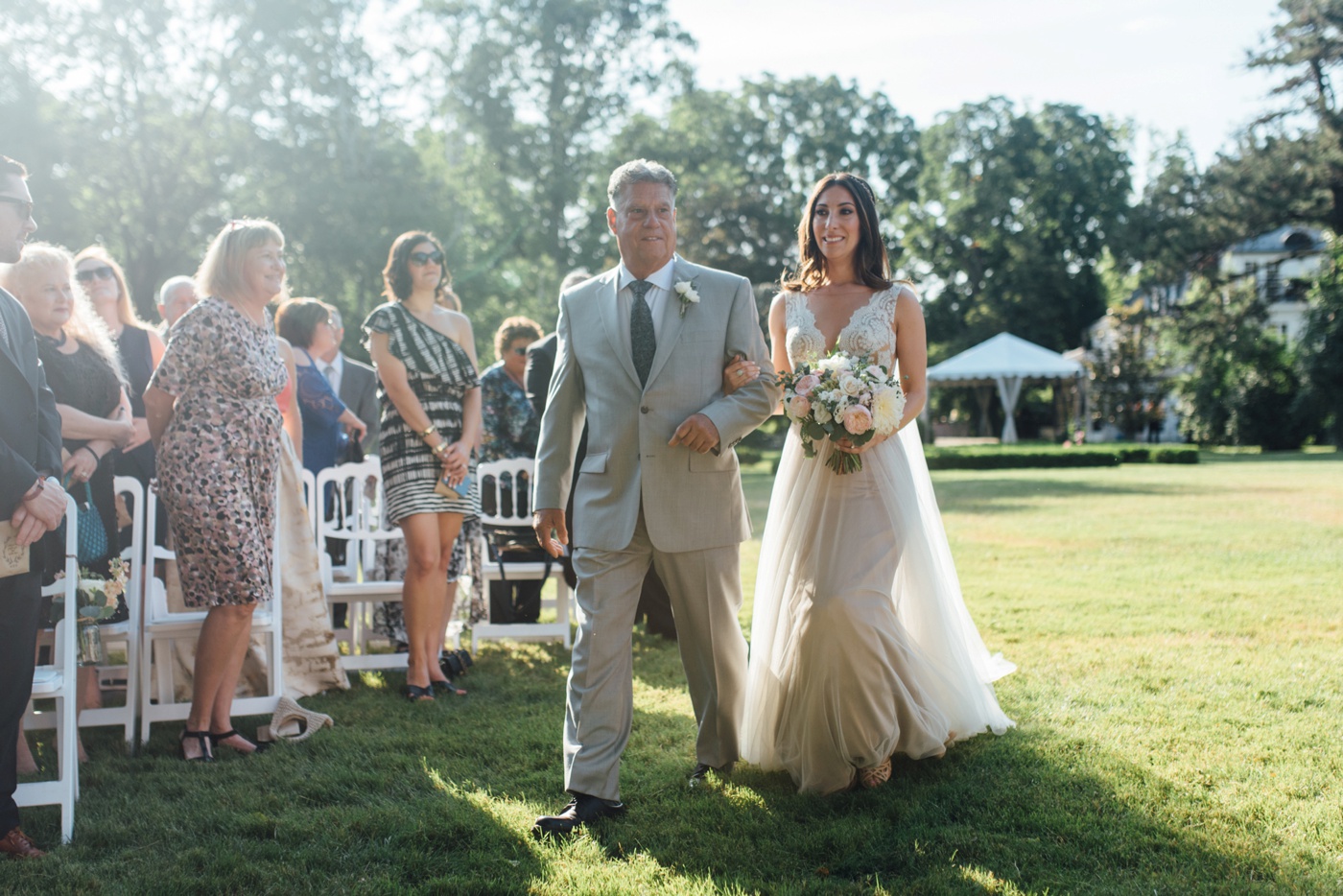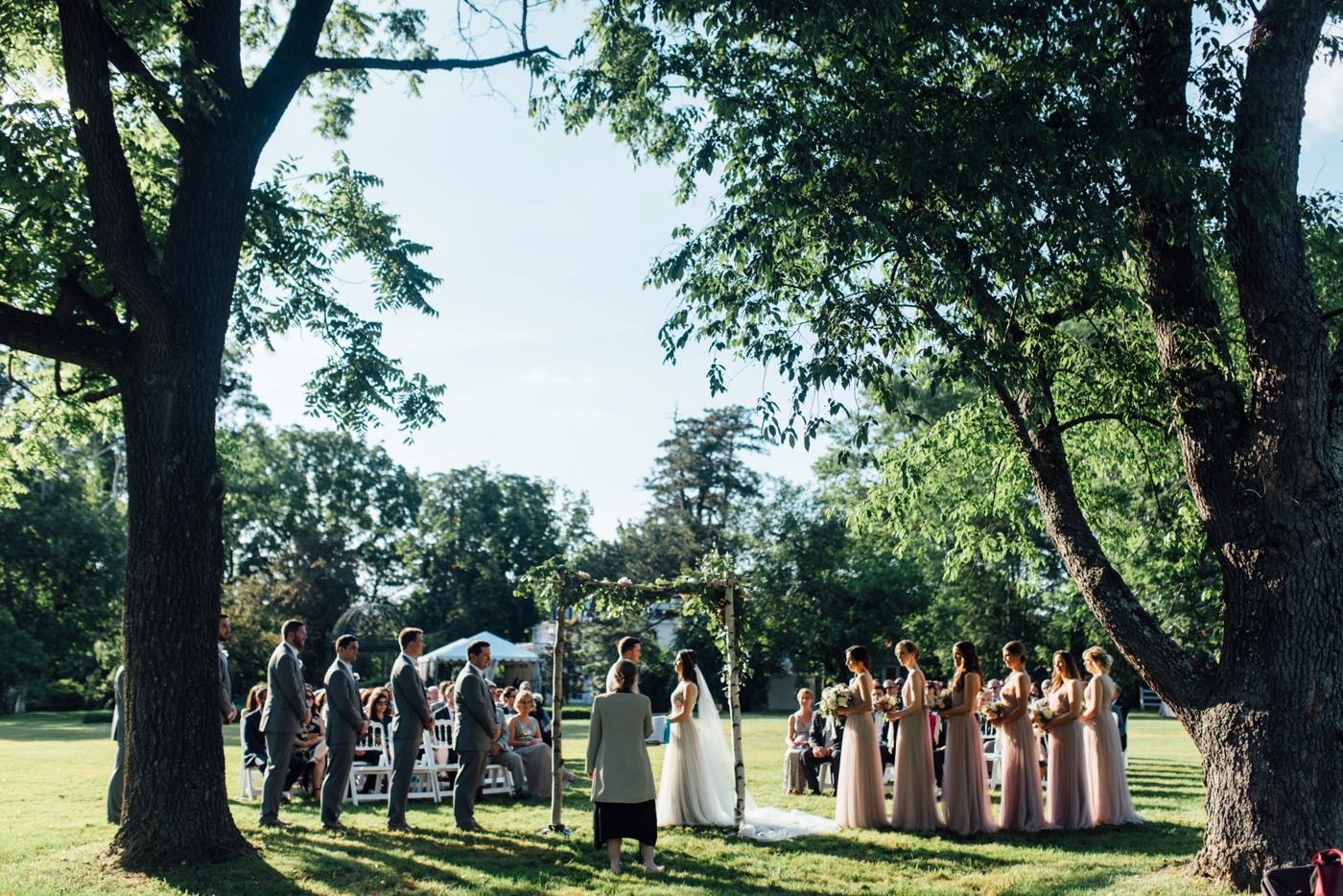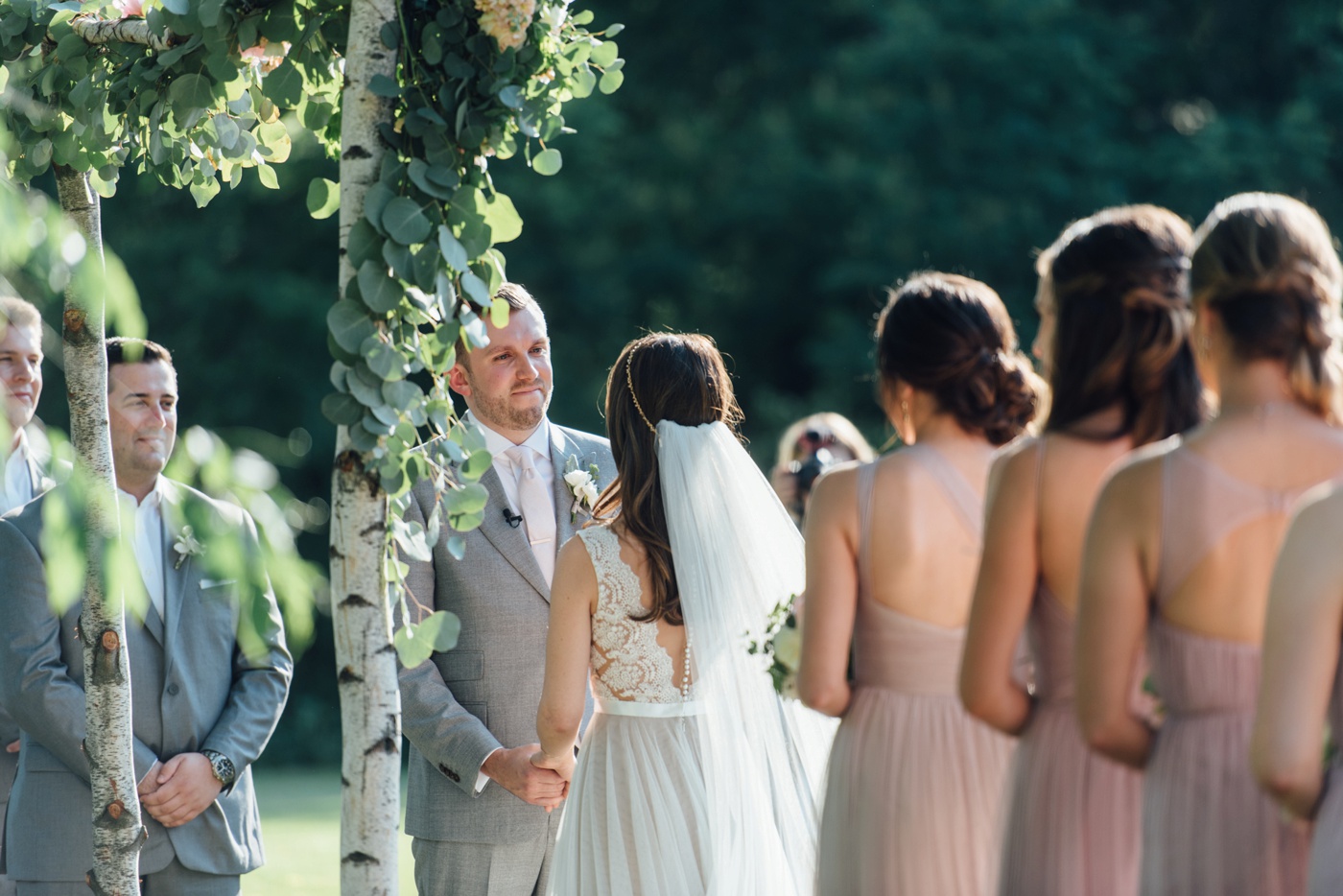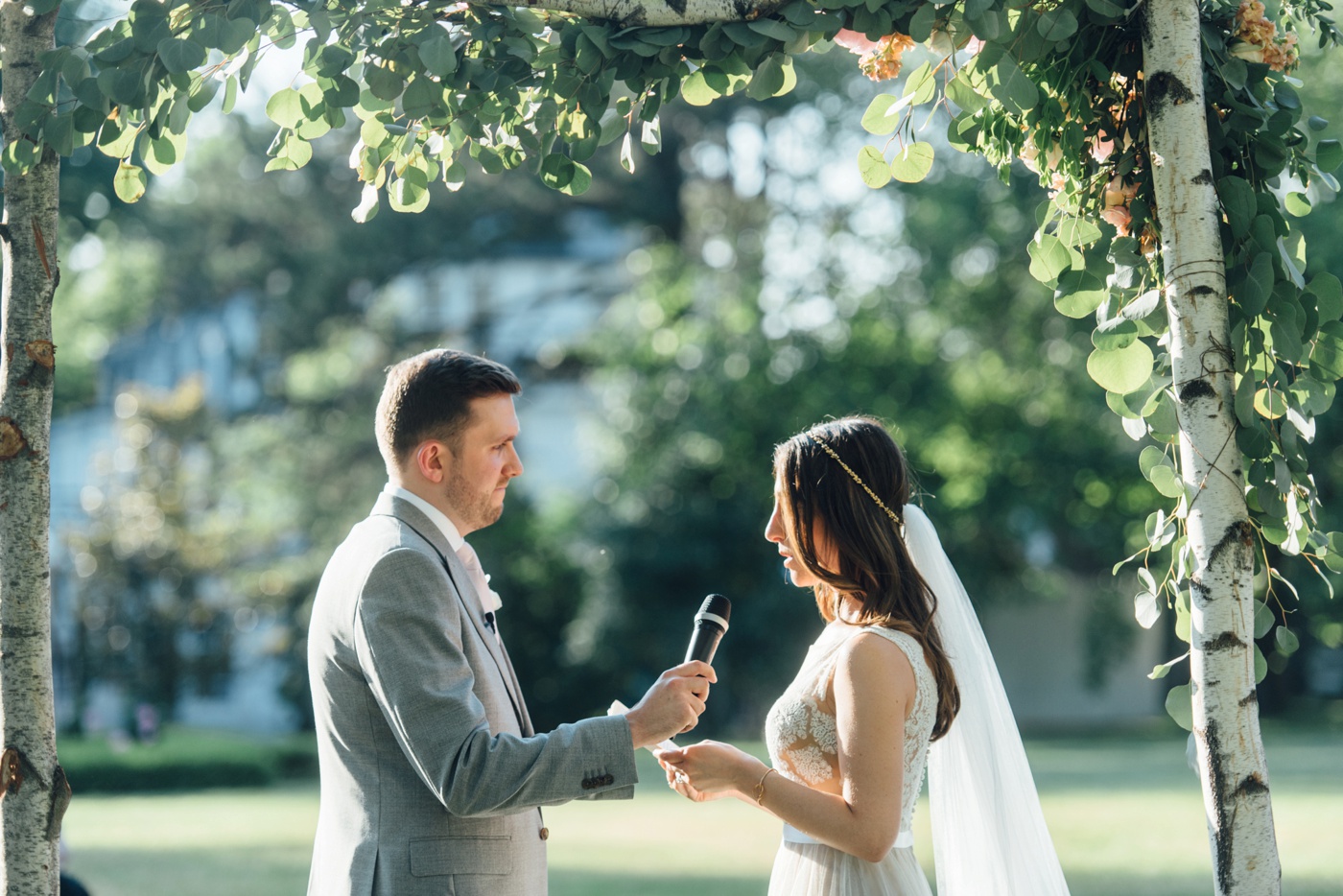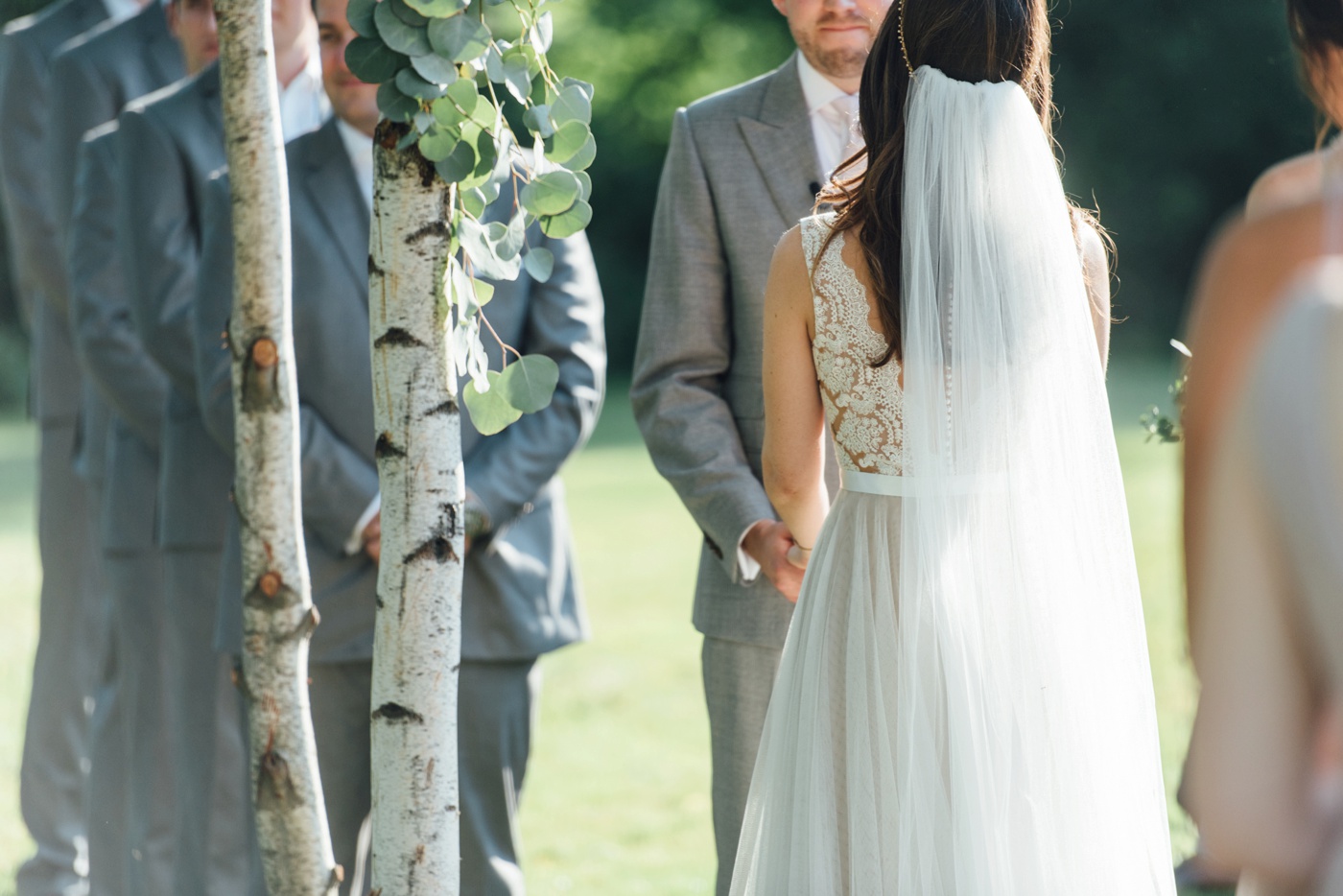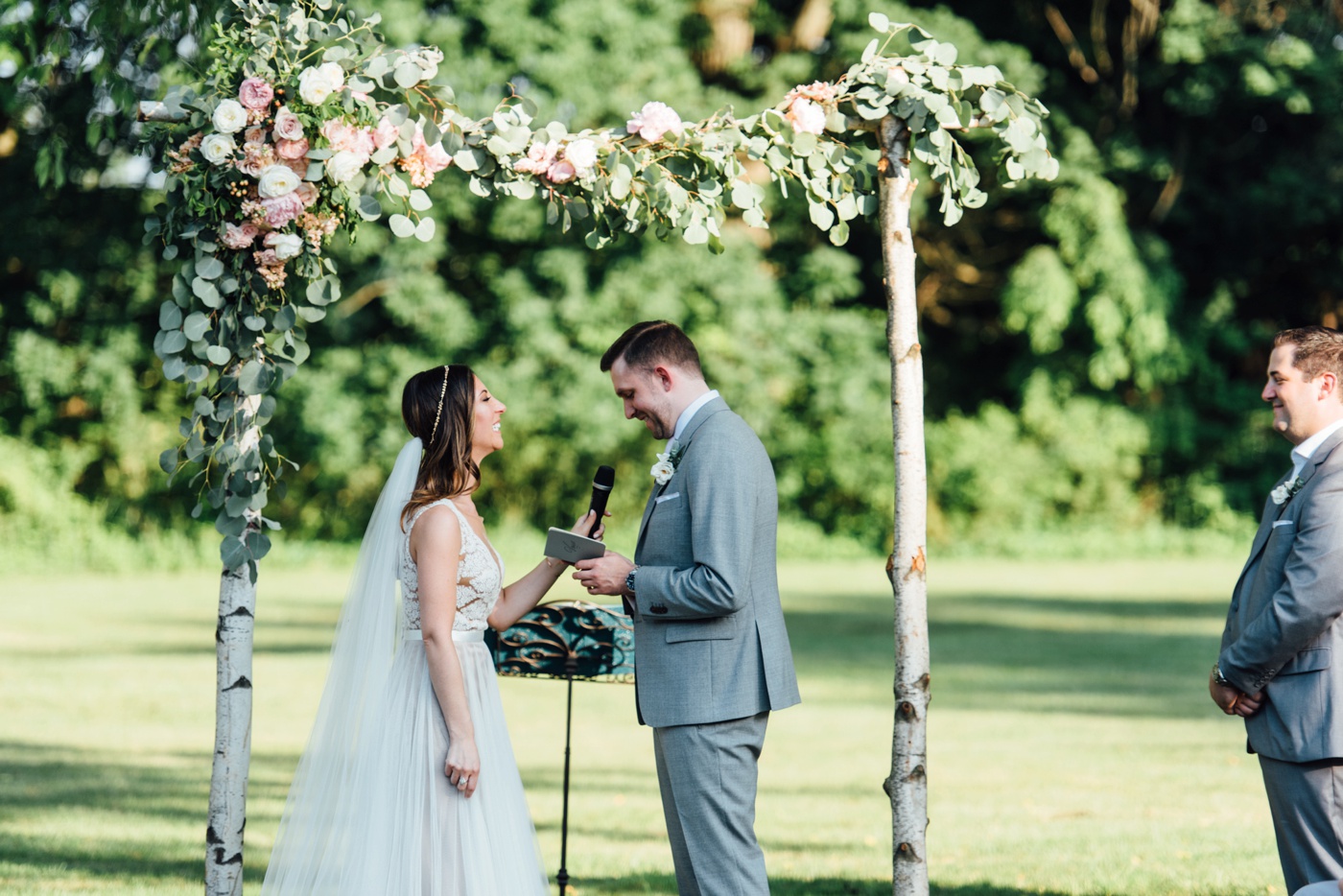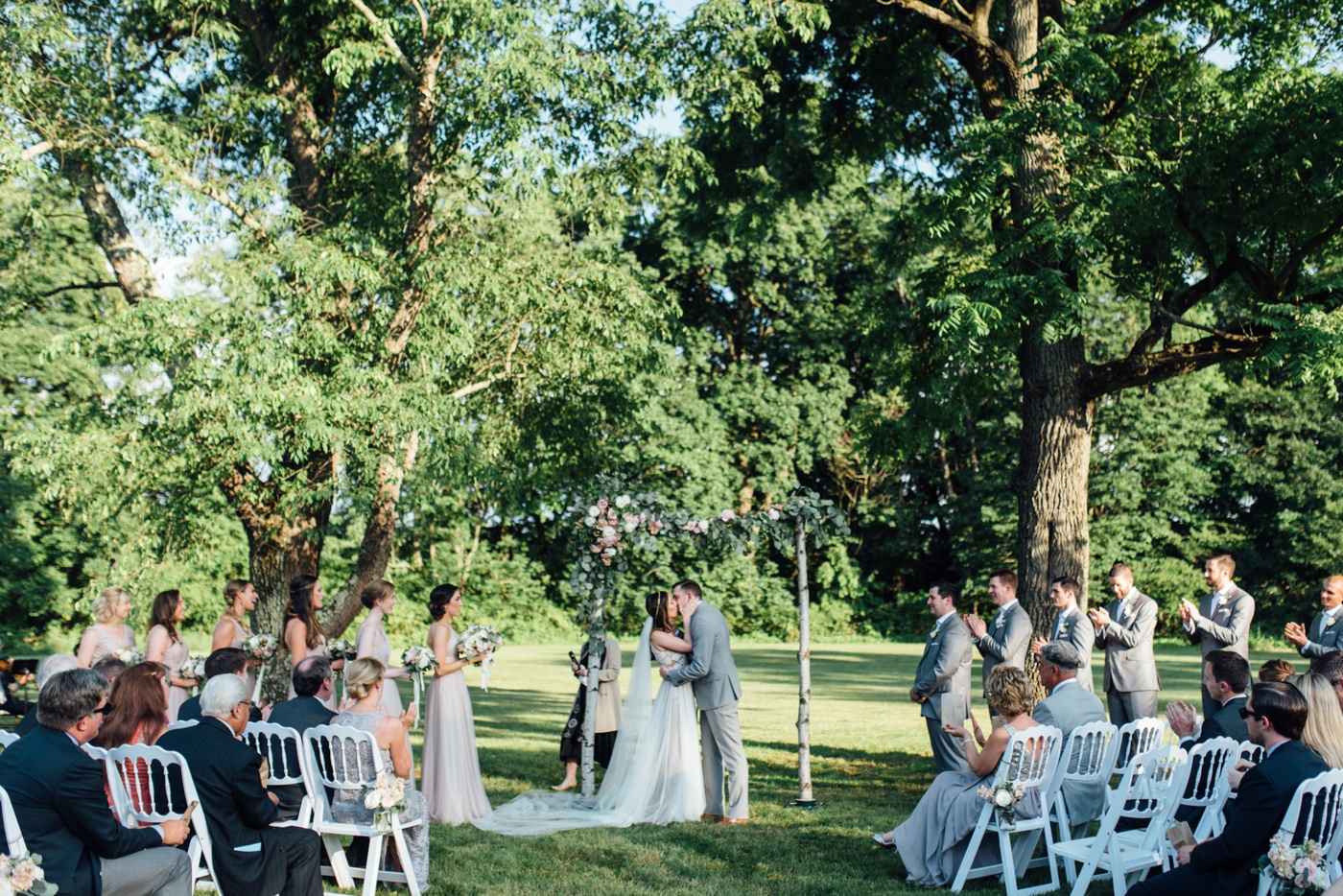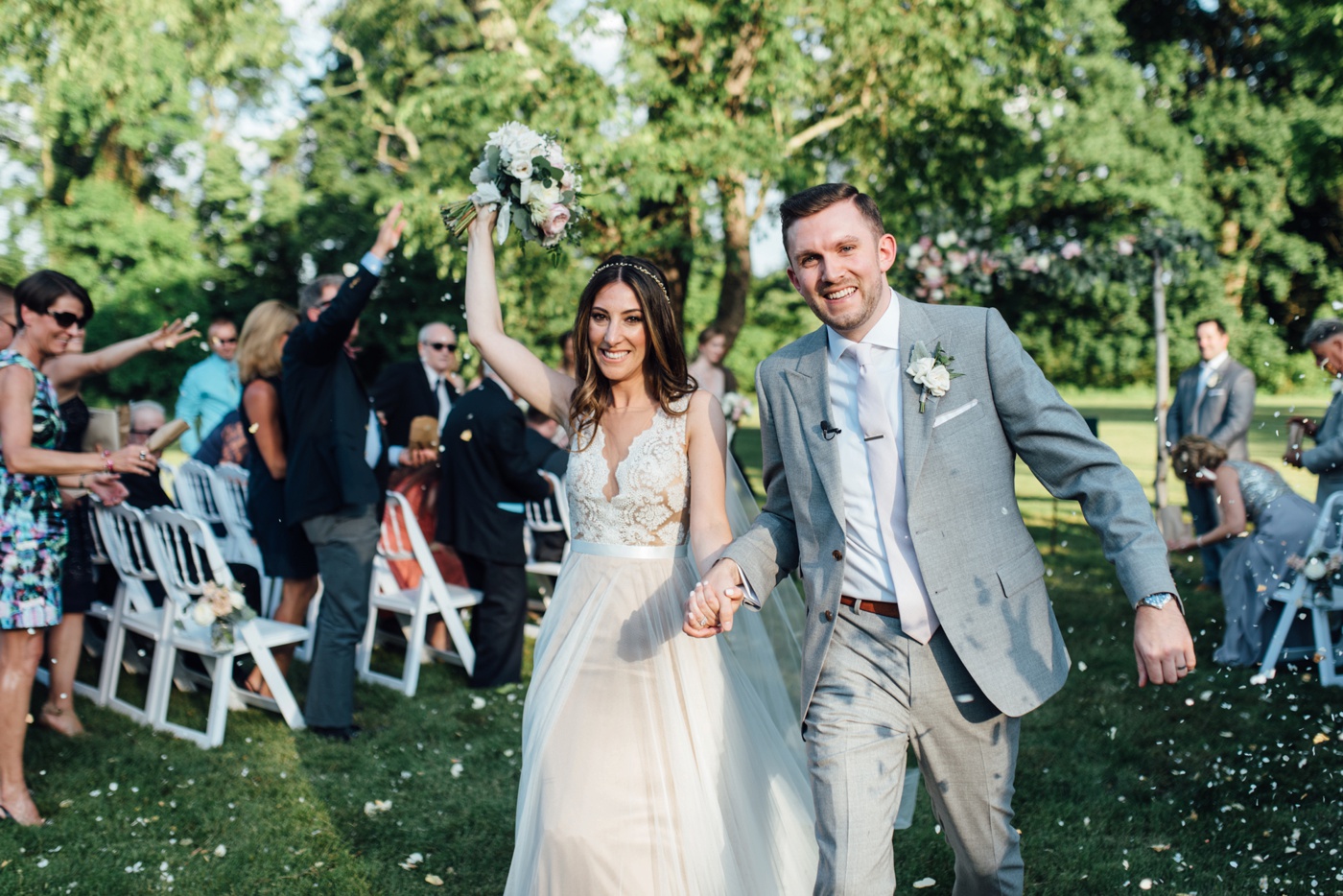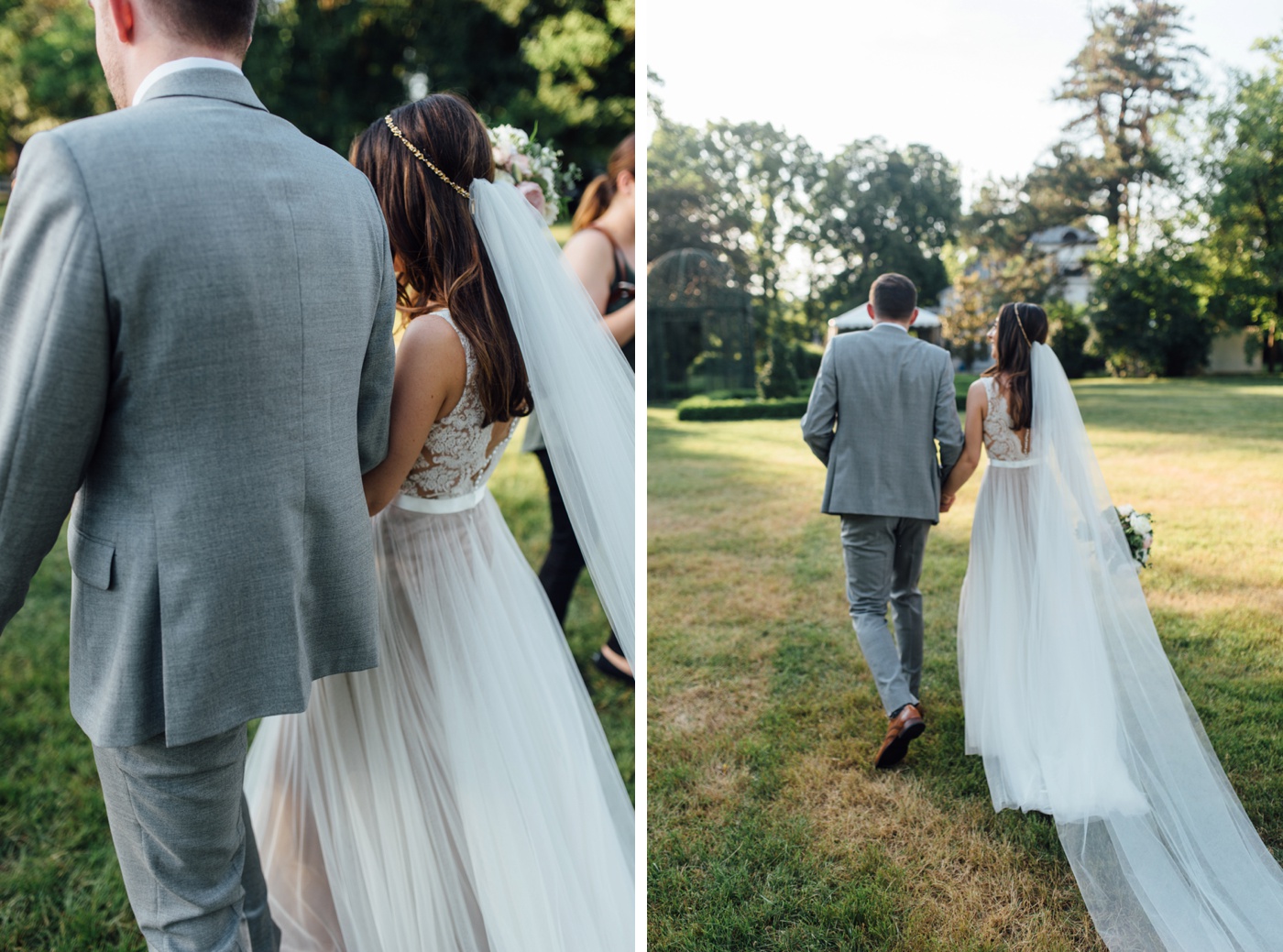 Next, we snuck out for a few golden hour portraits post-ceremony!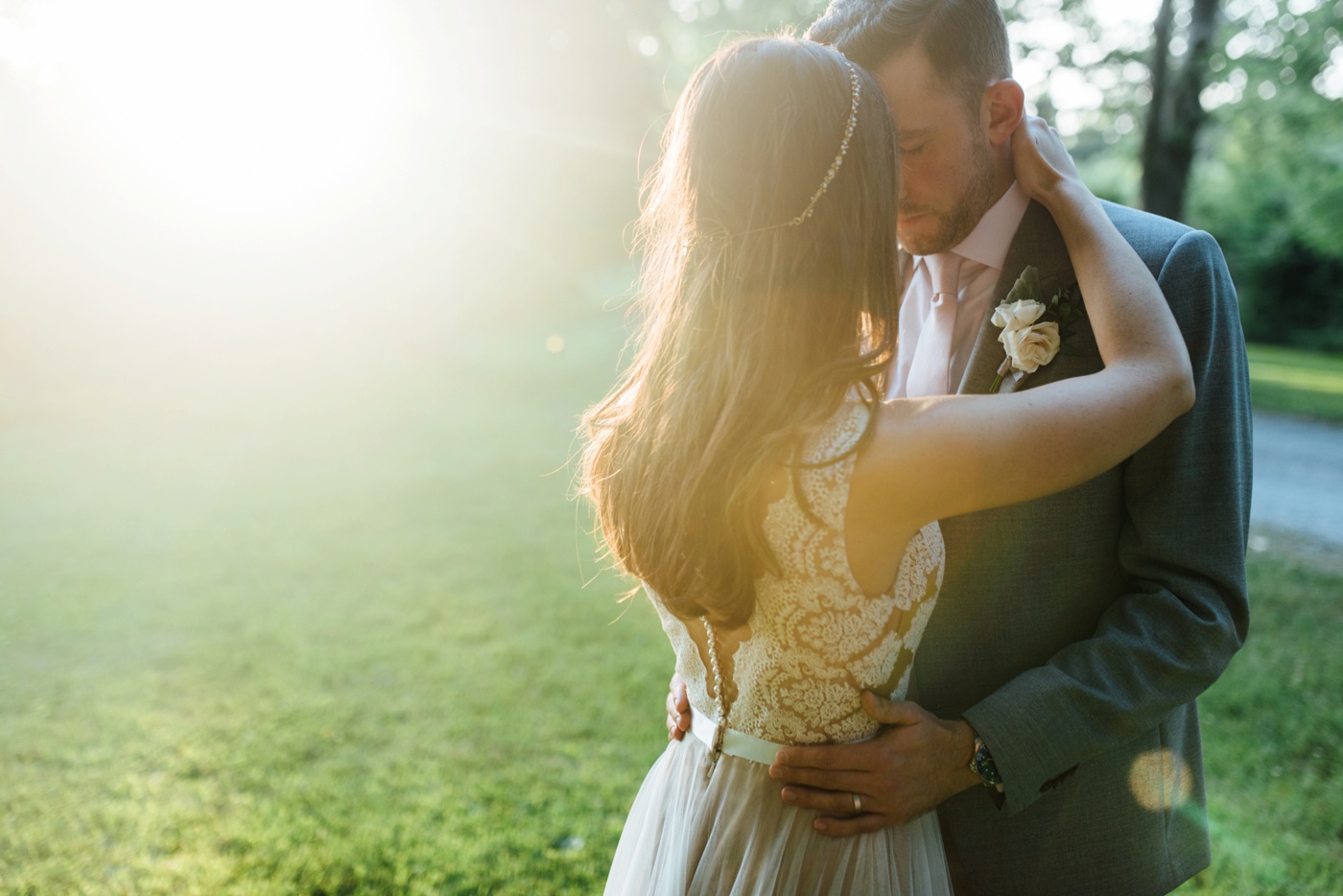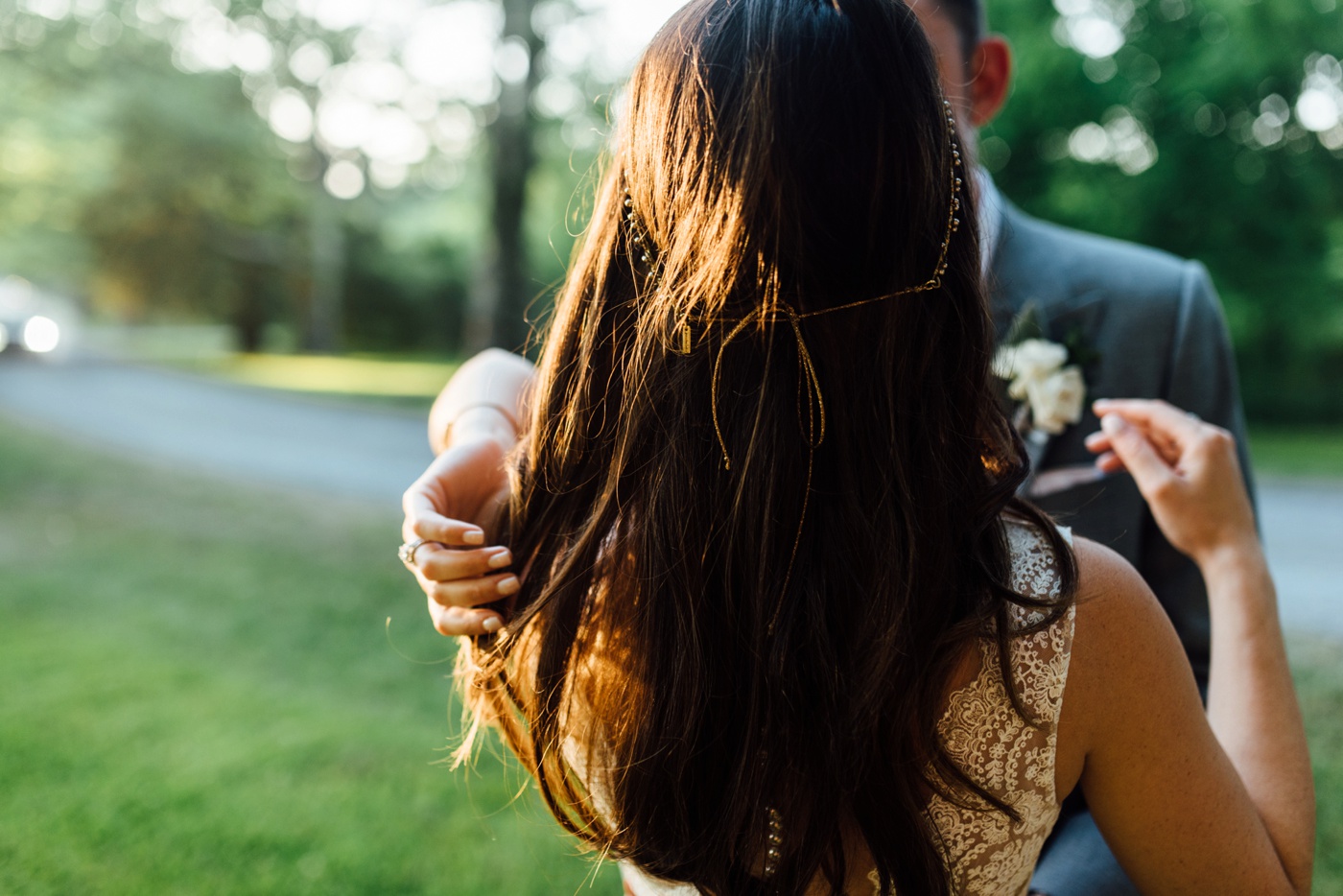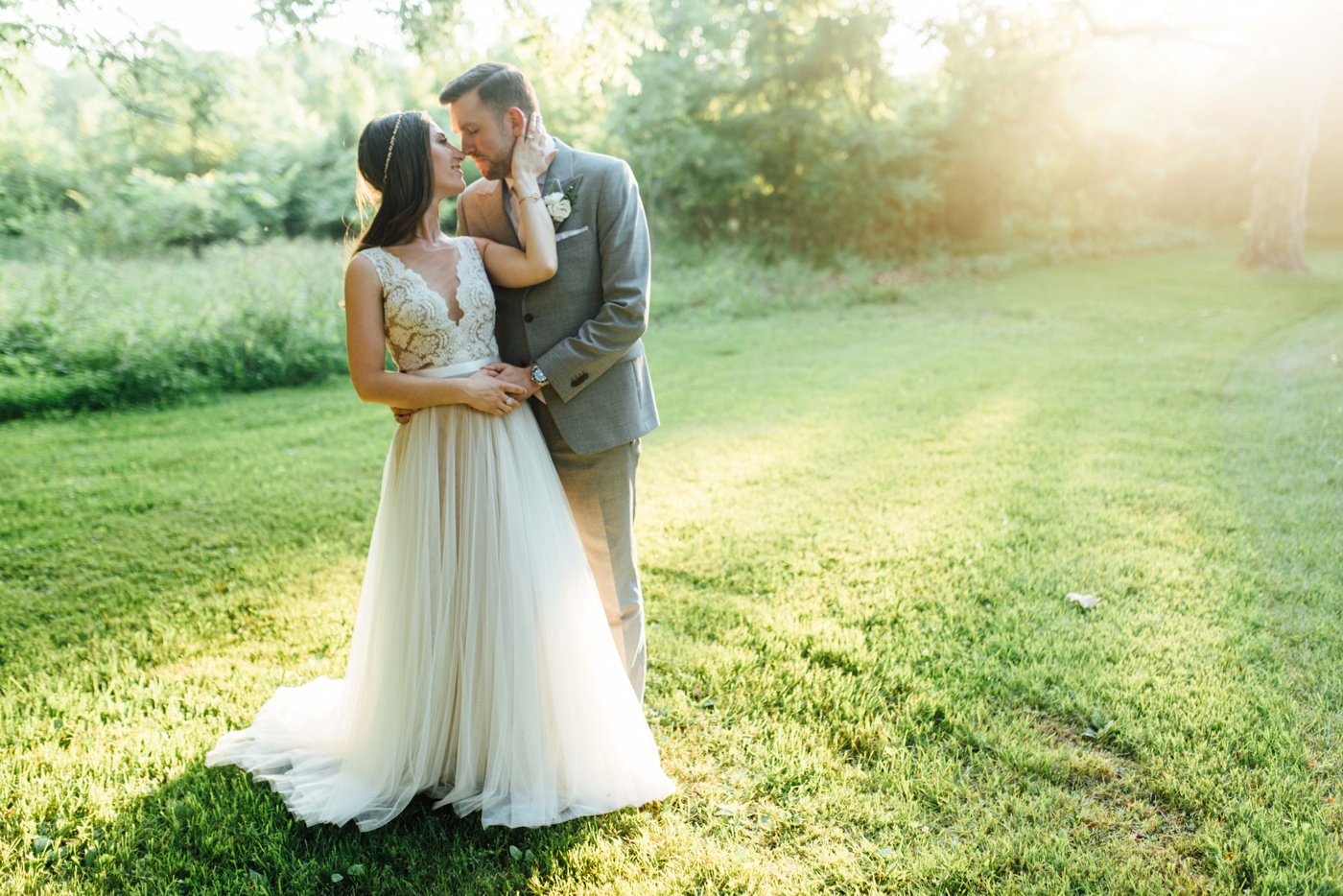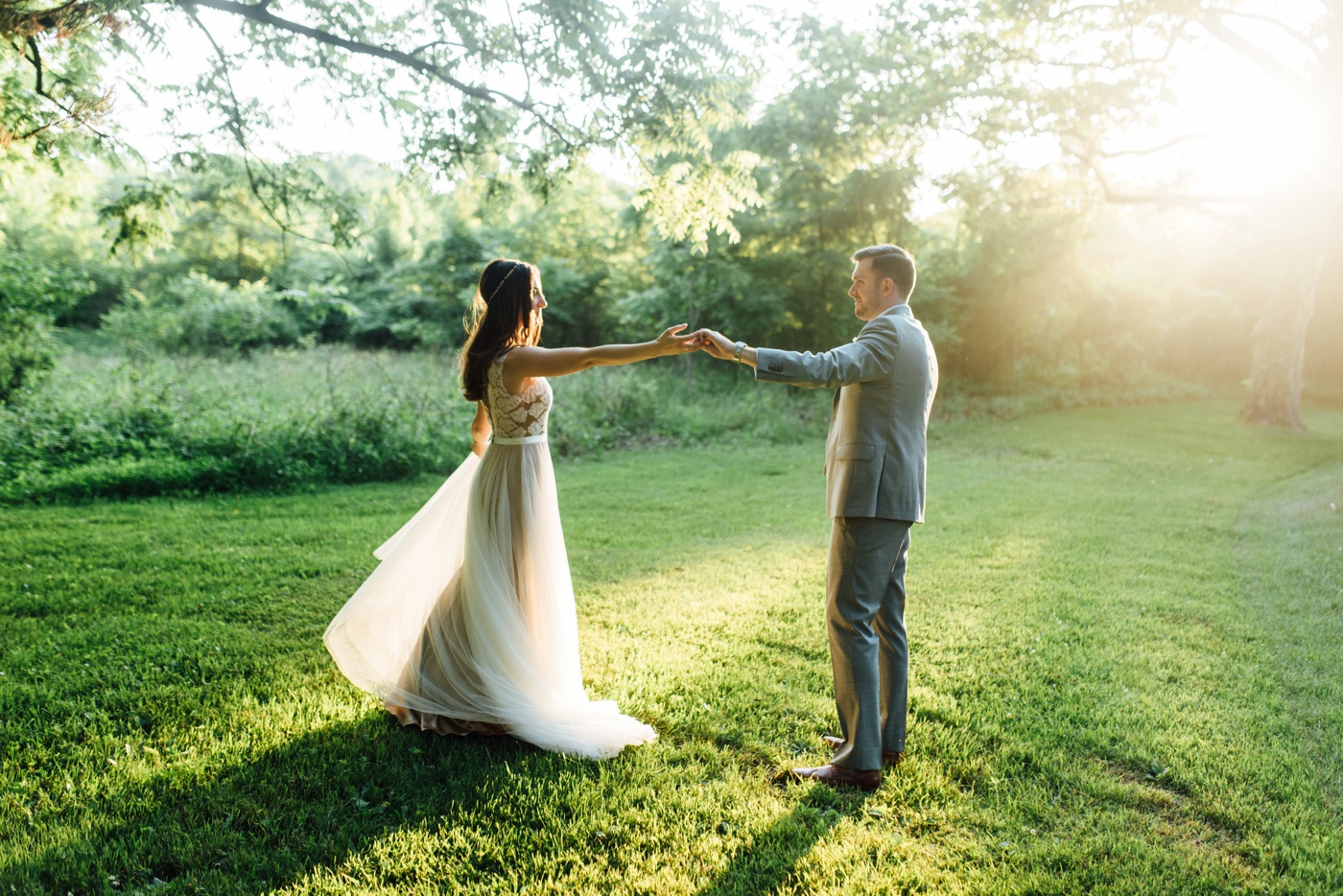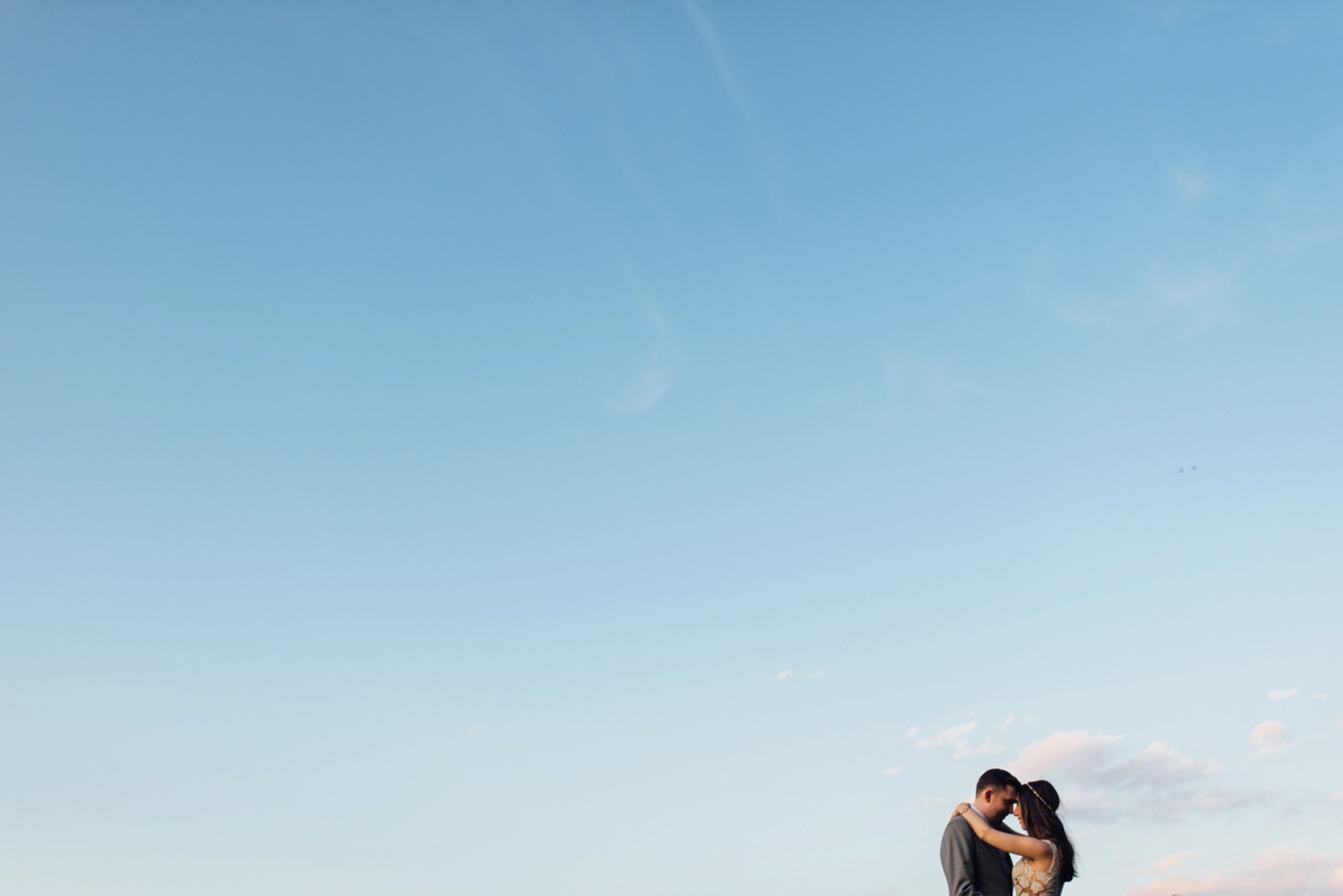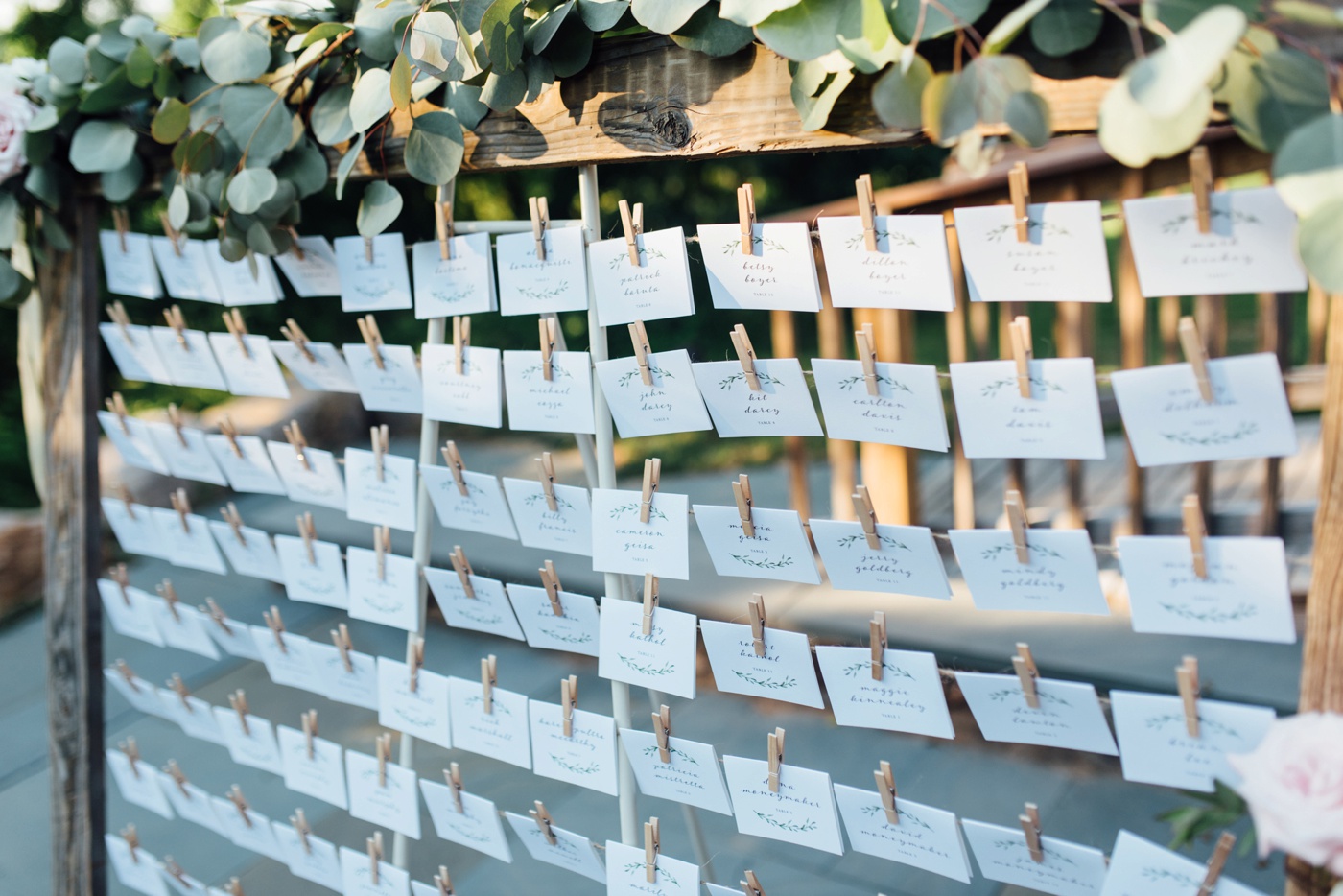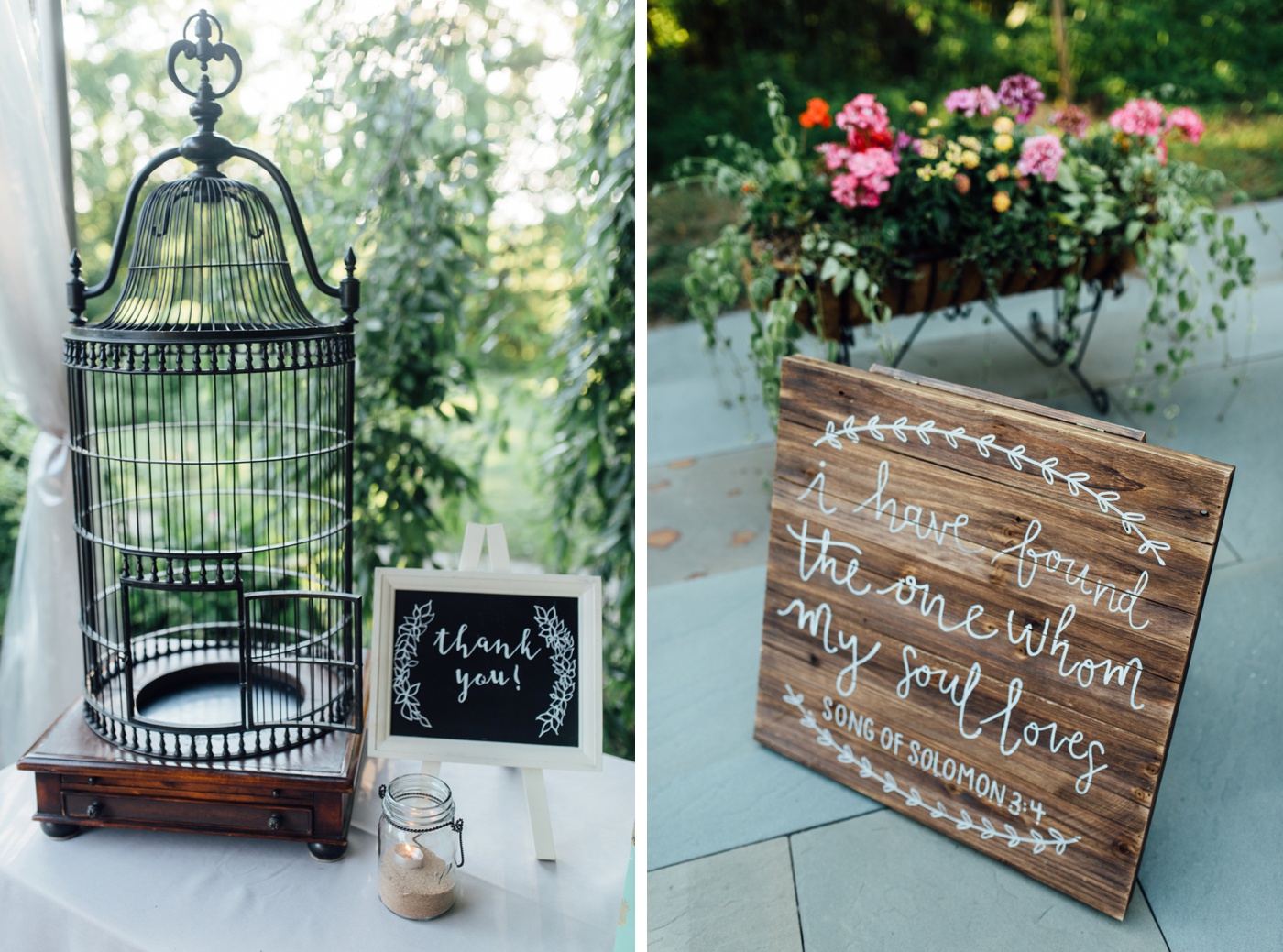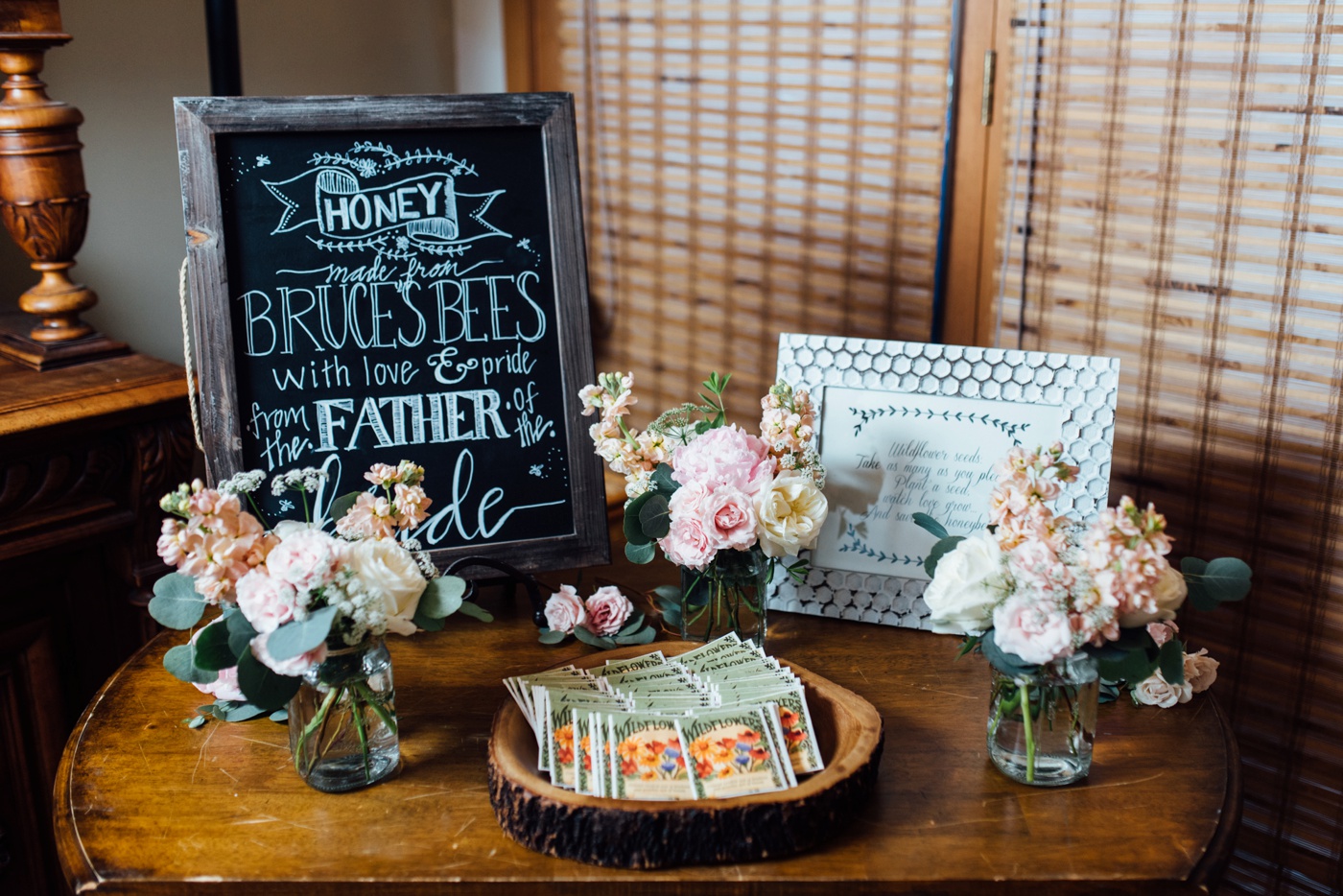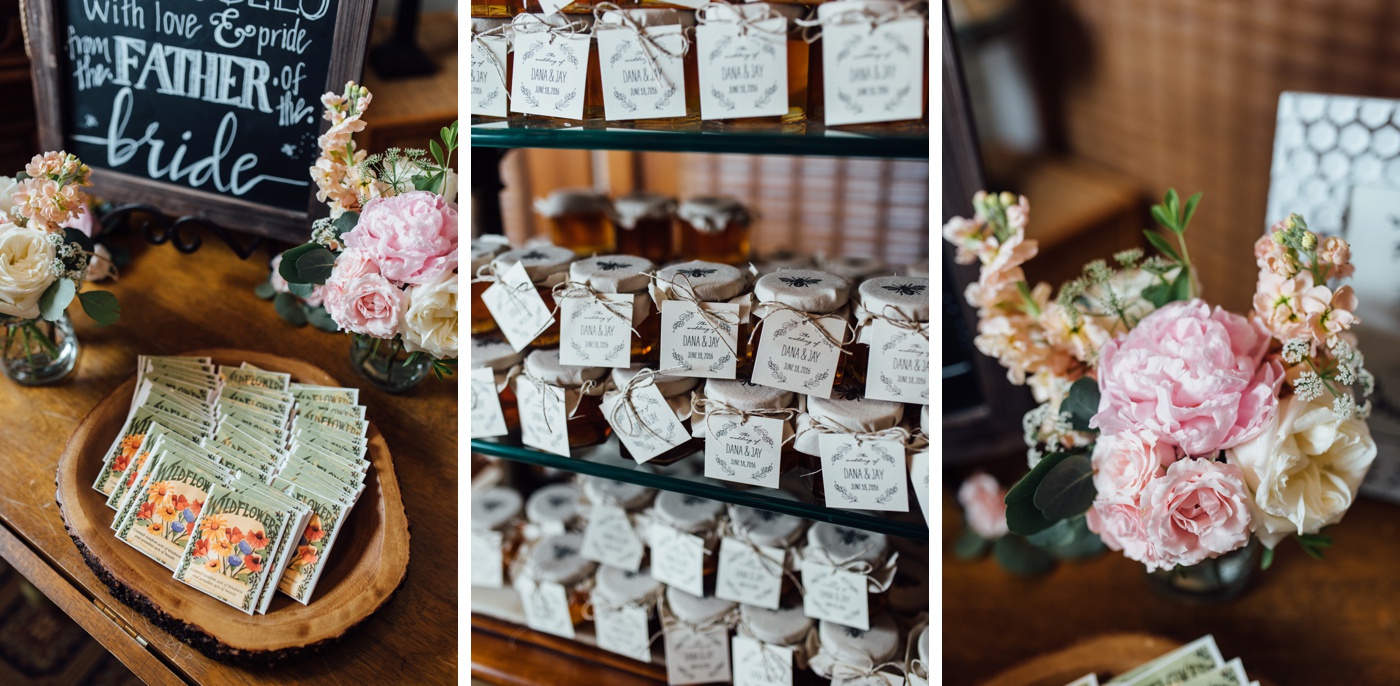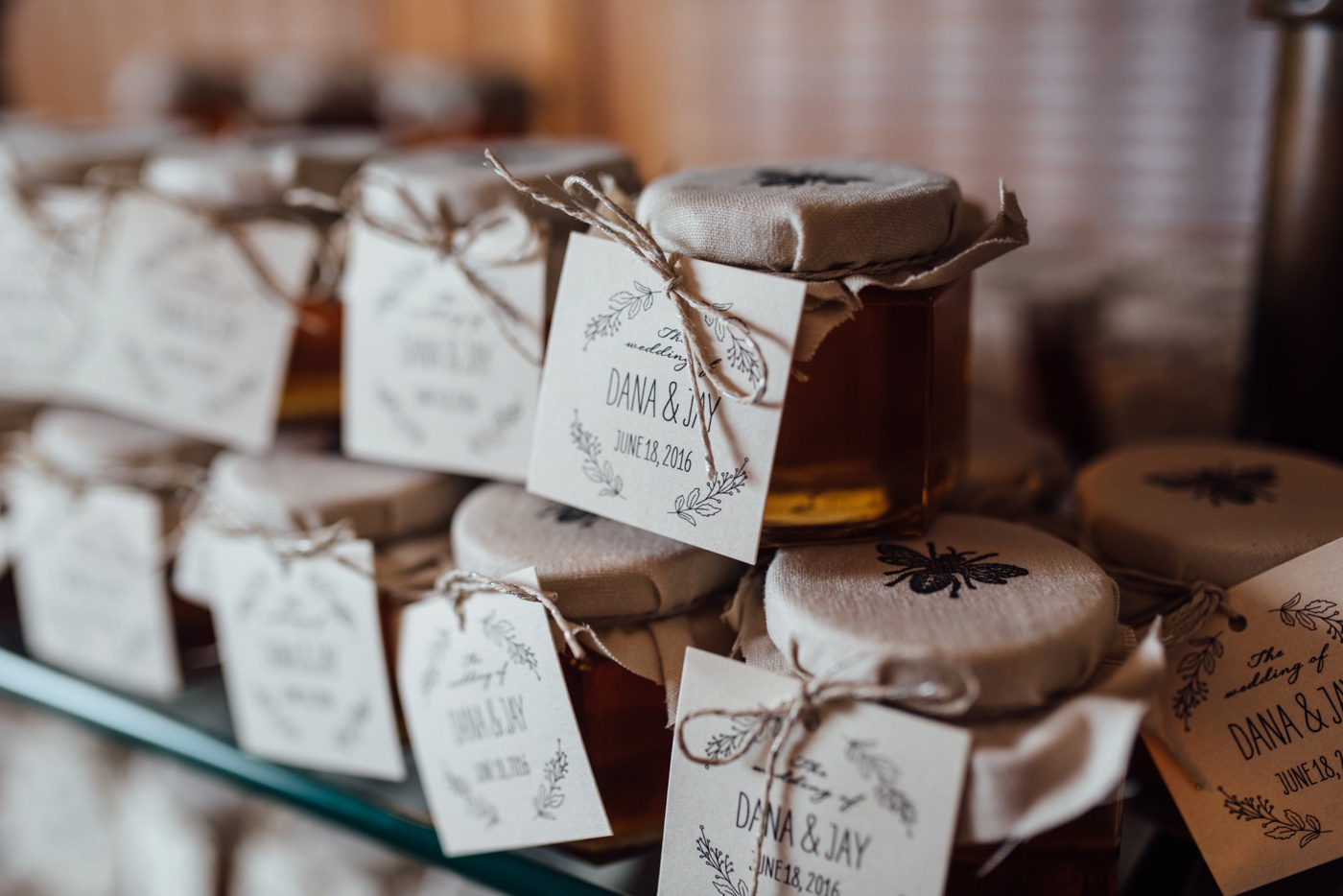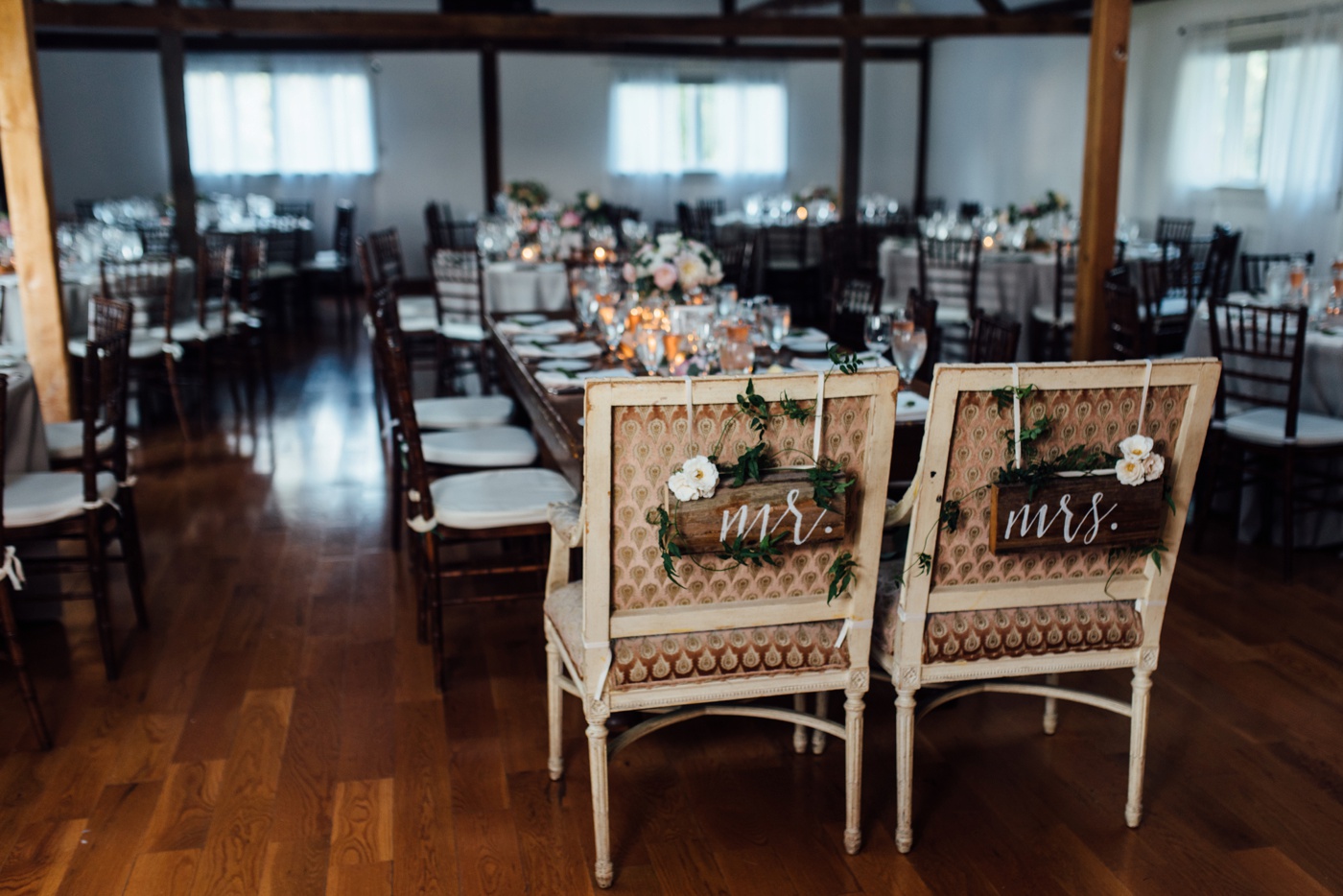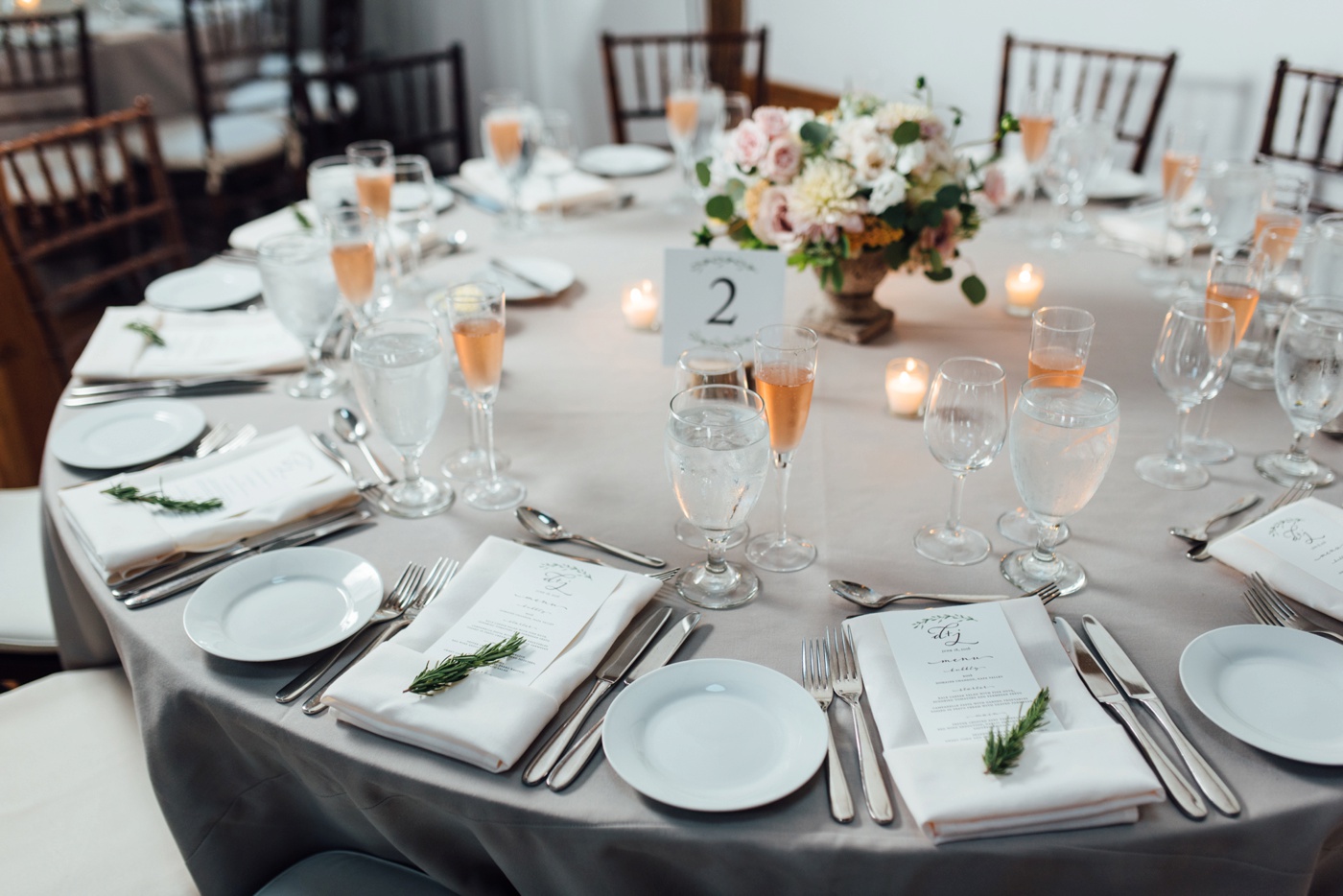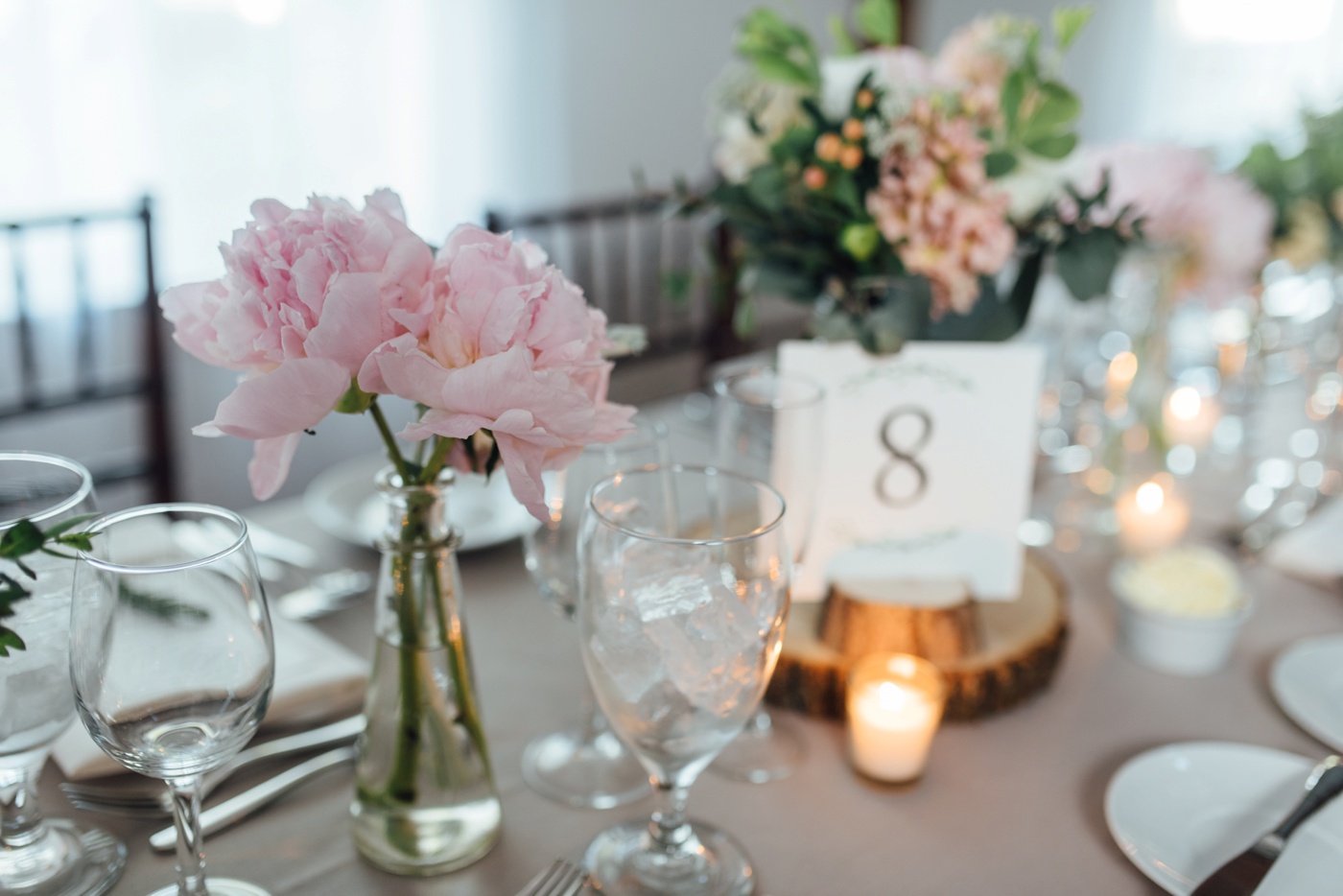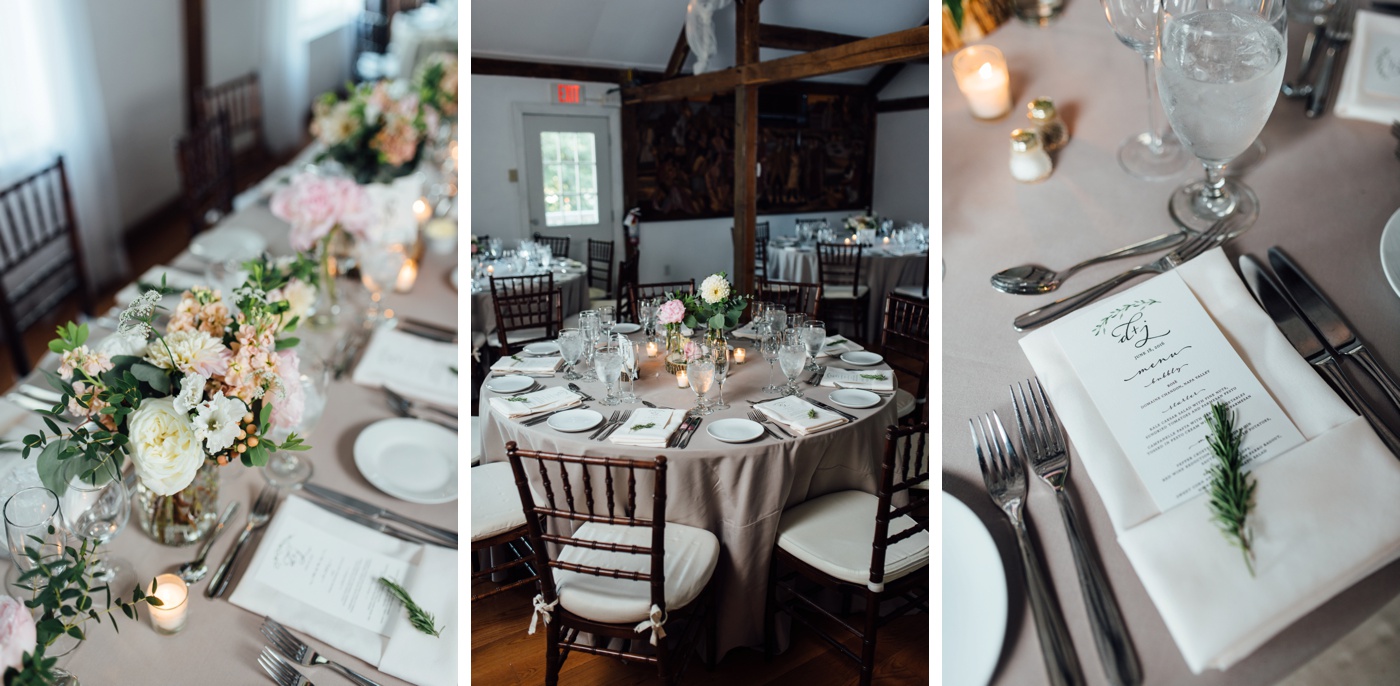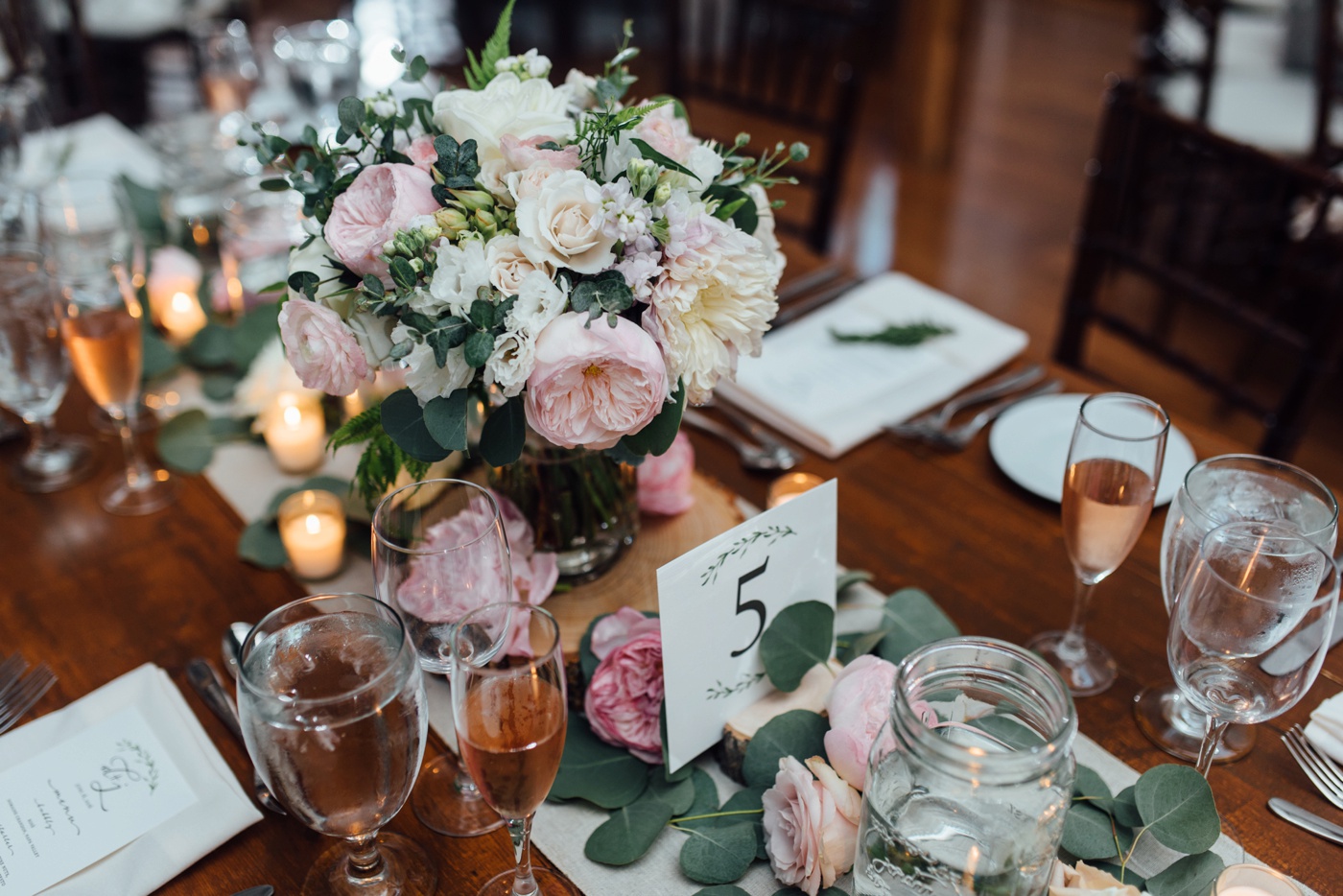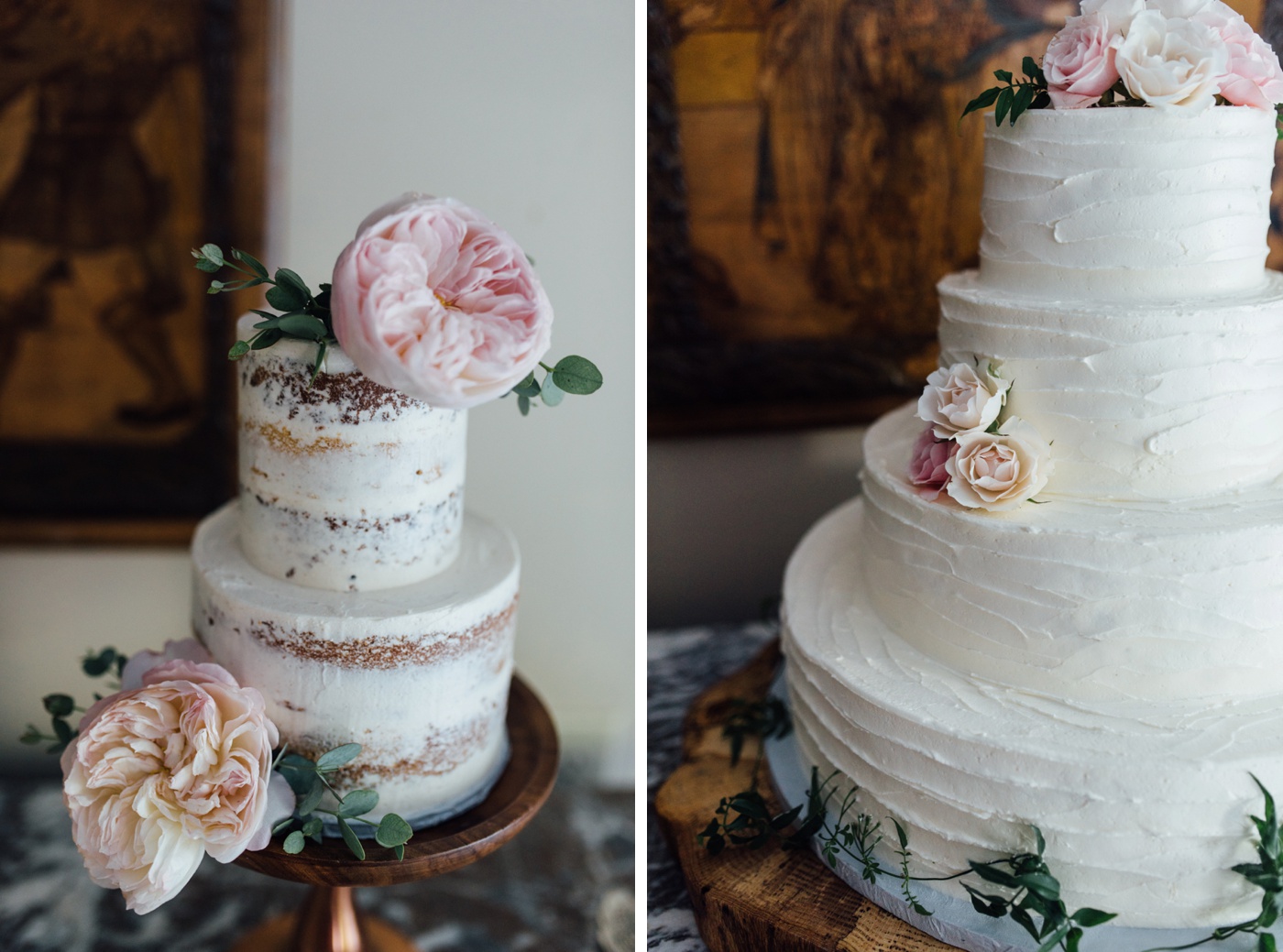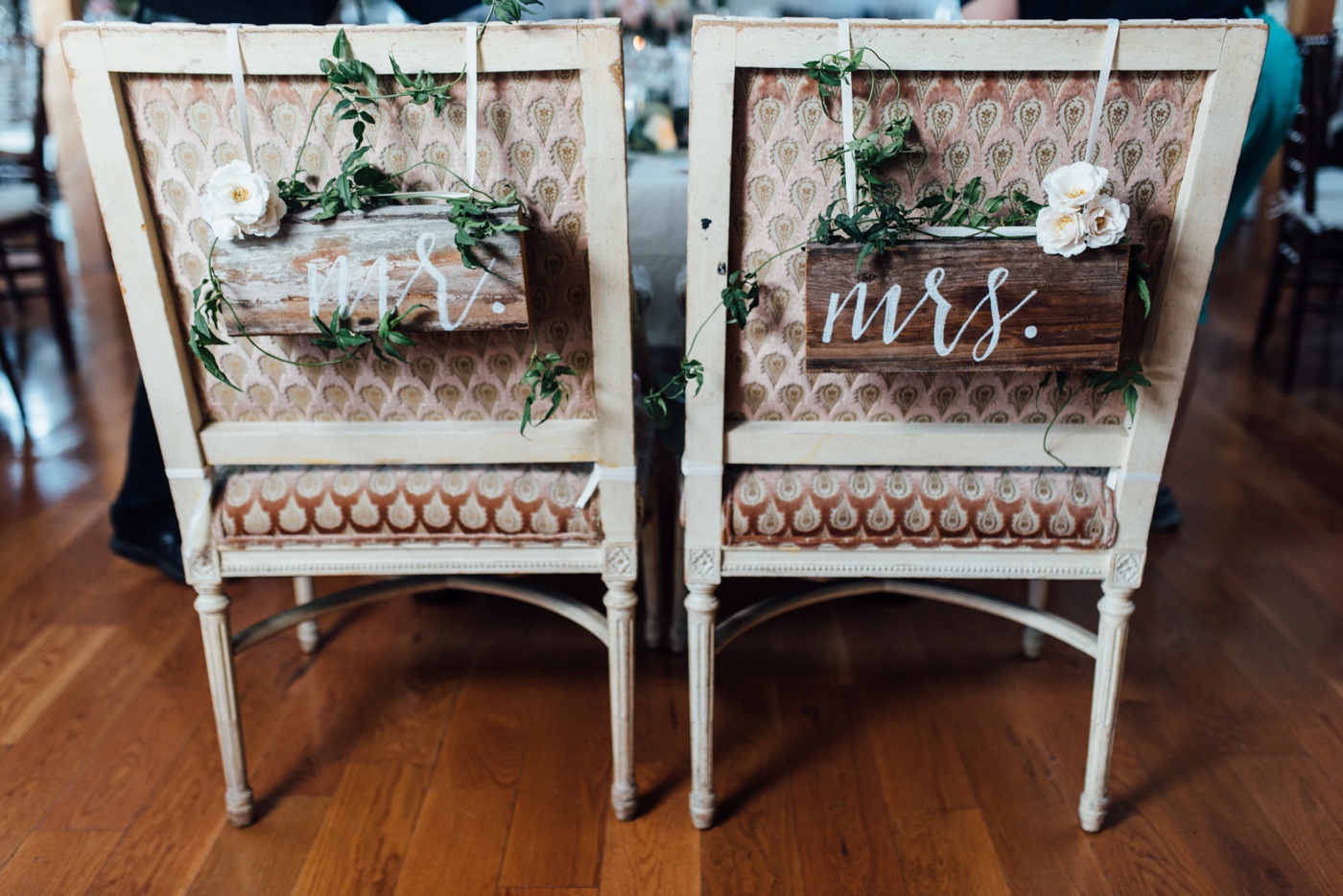 Filed under: entering your wedding reception right.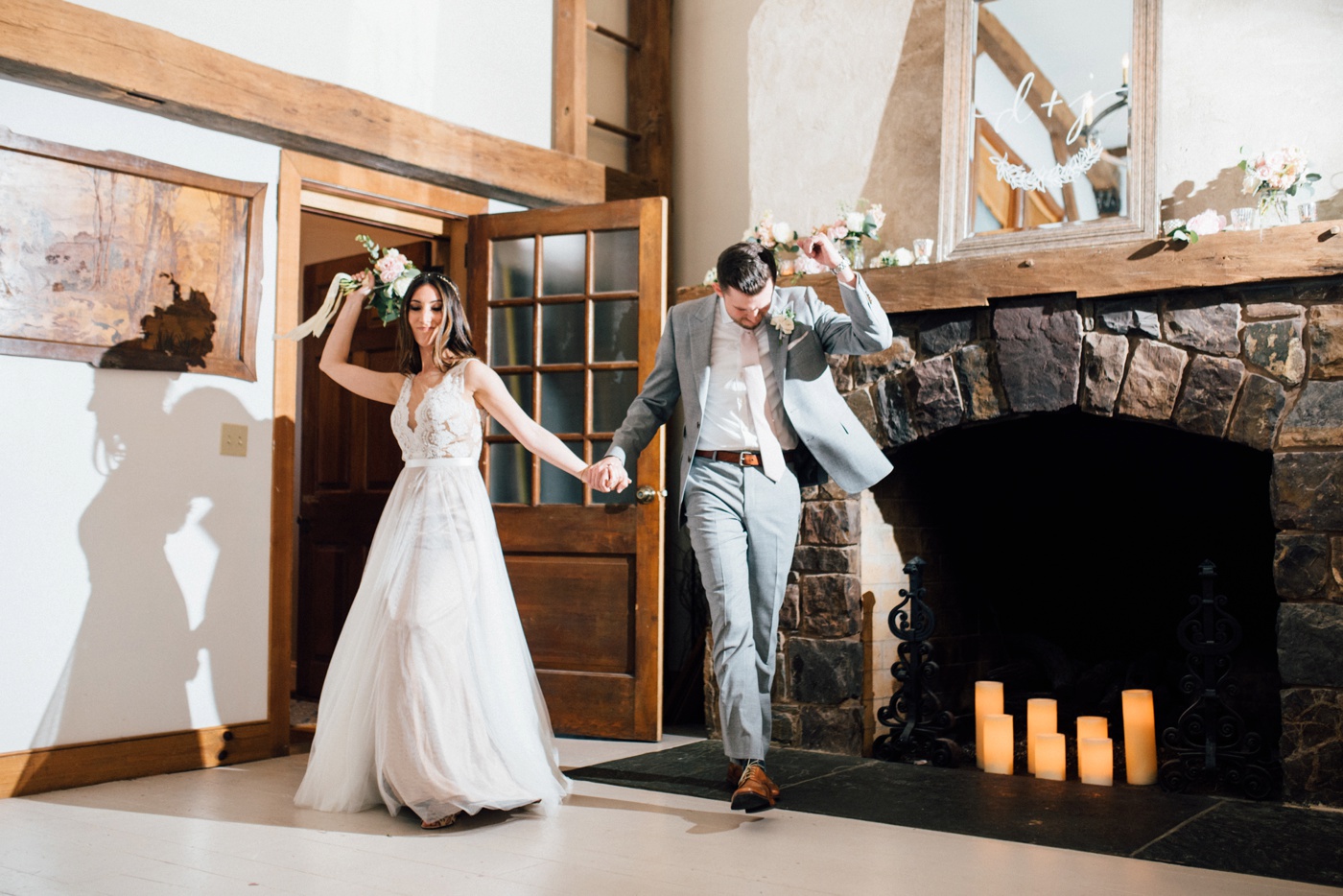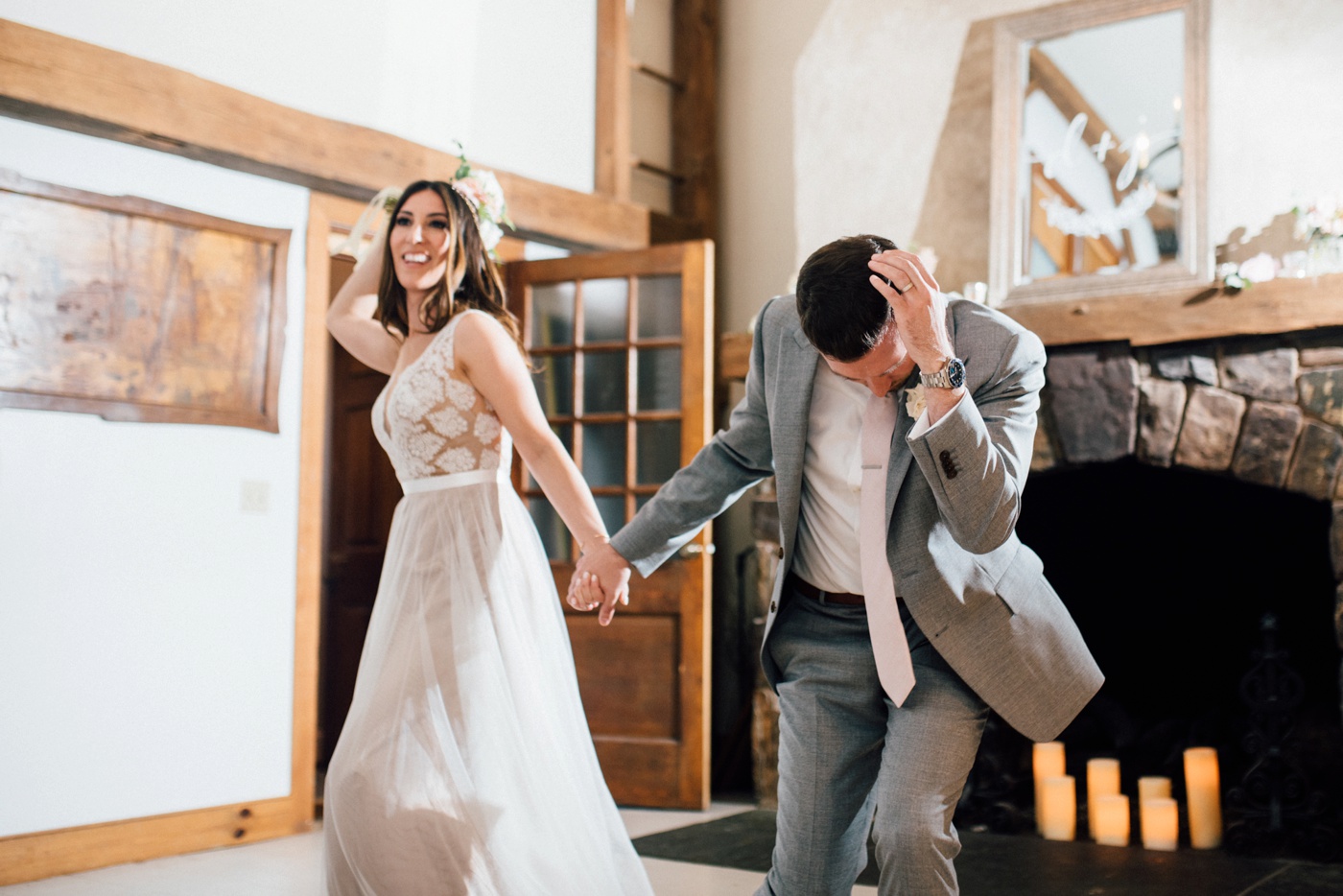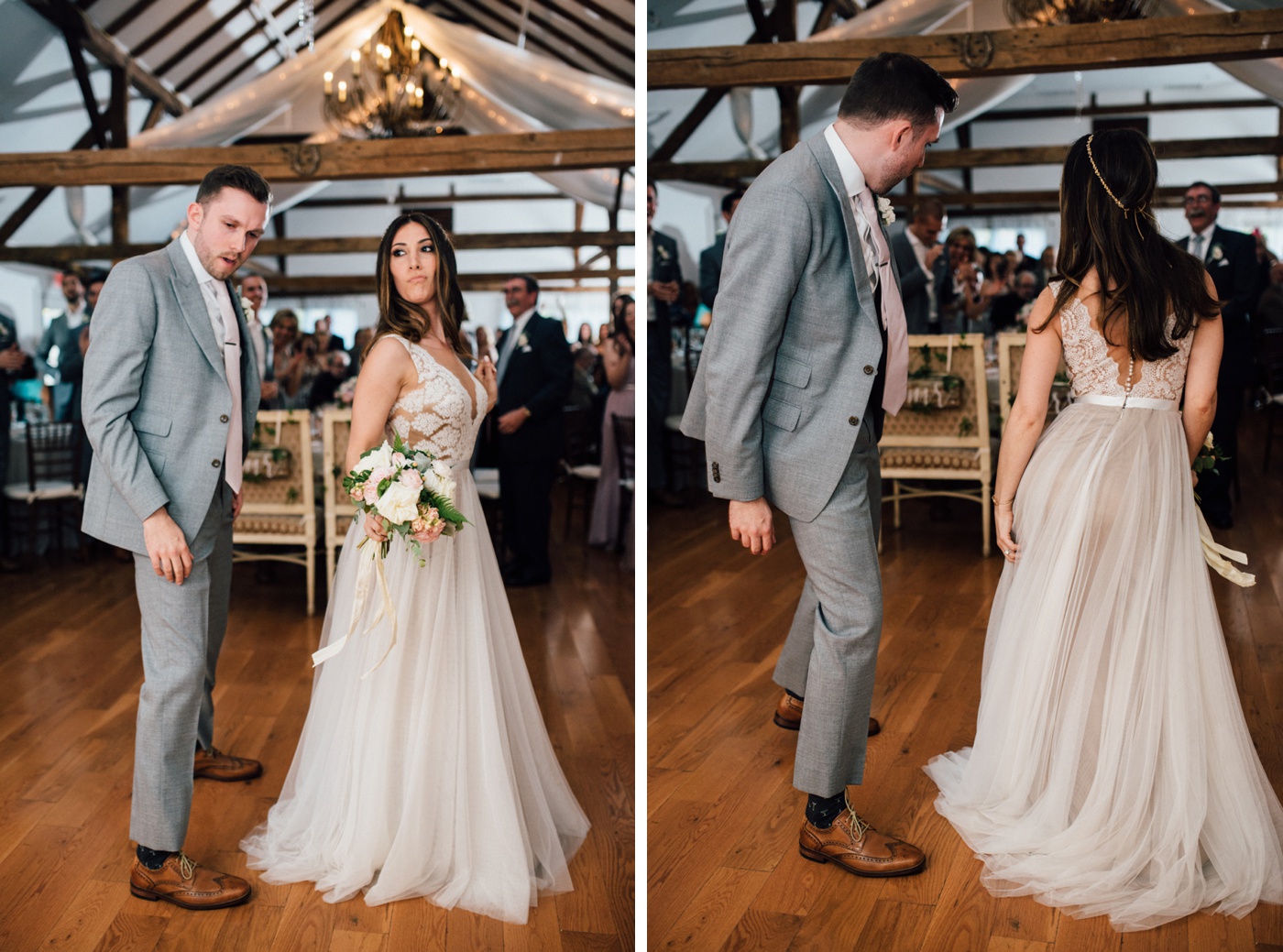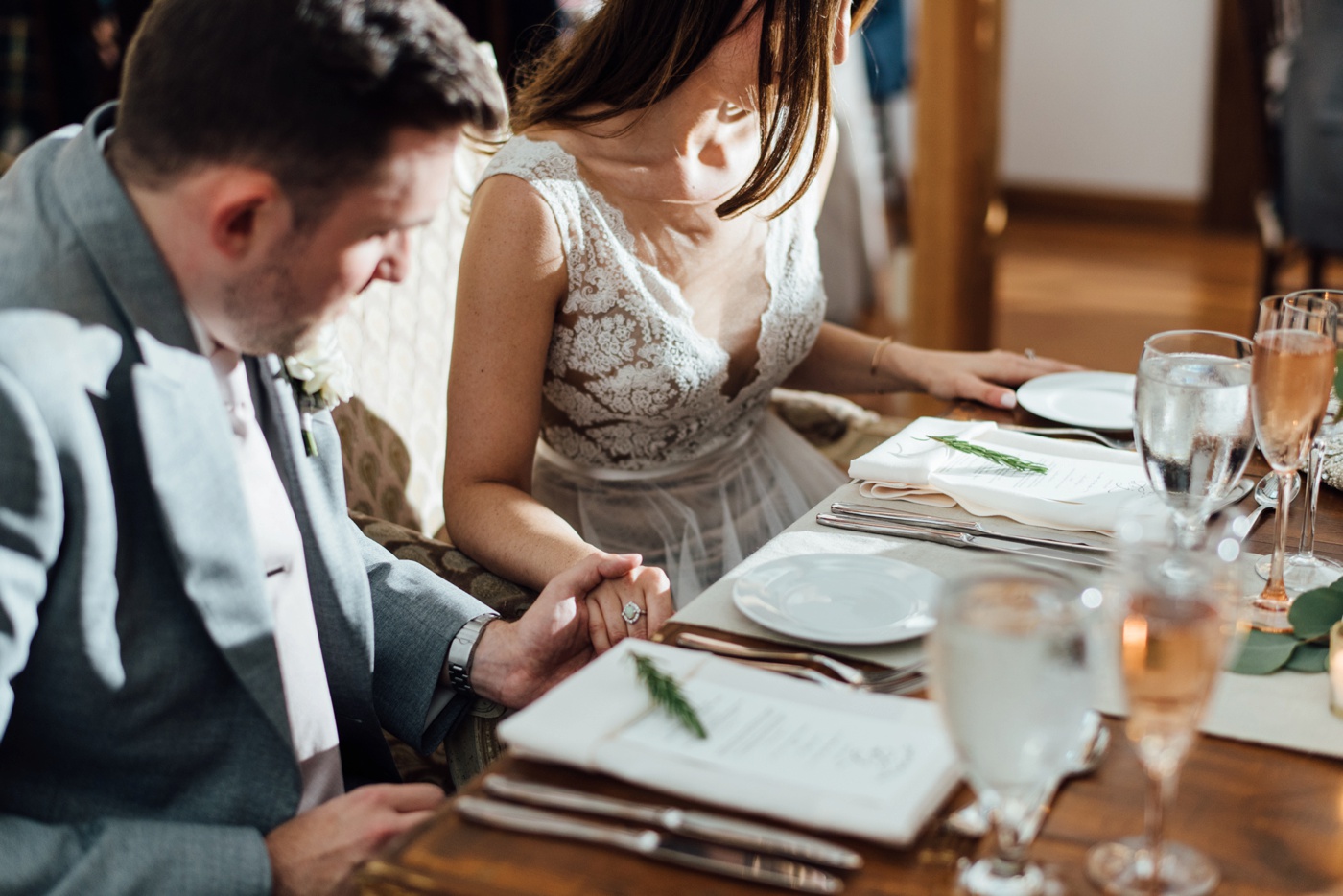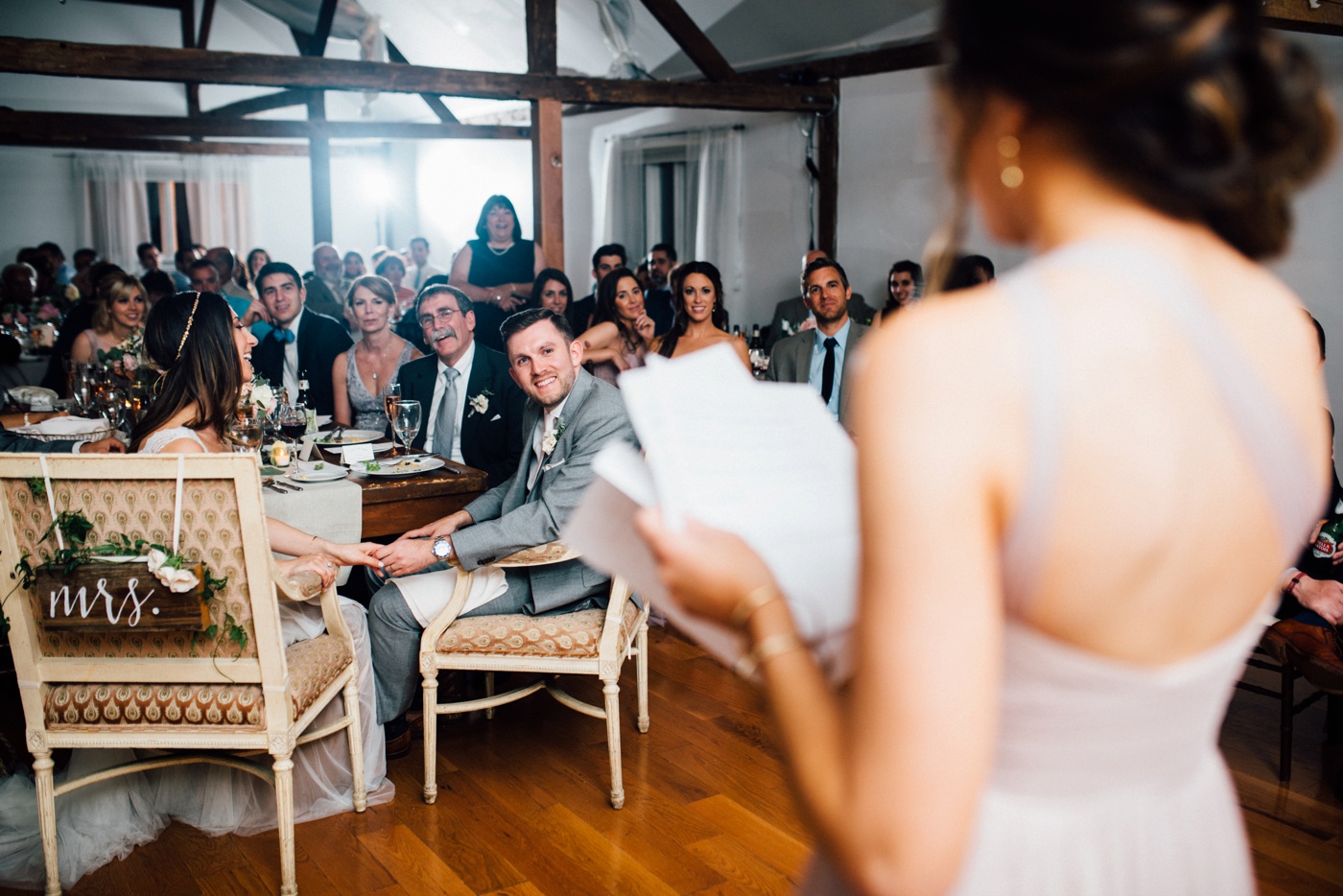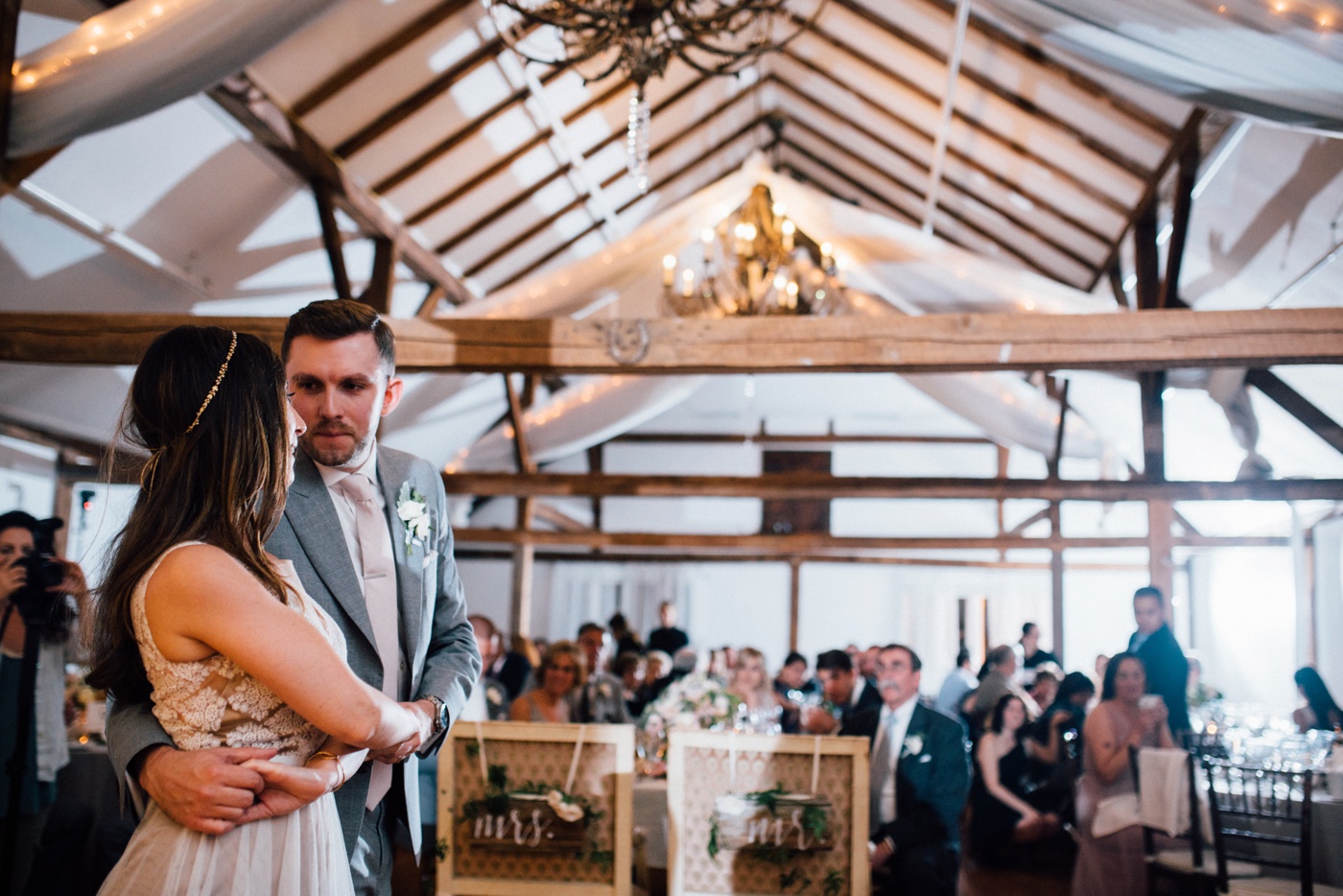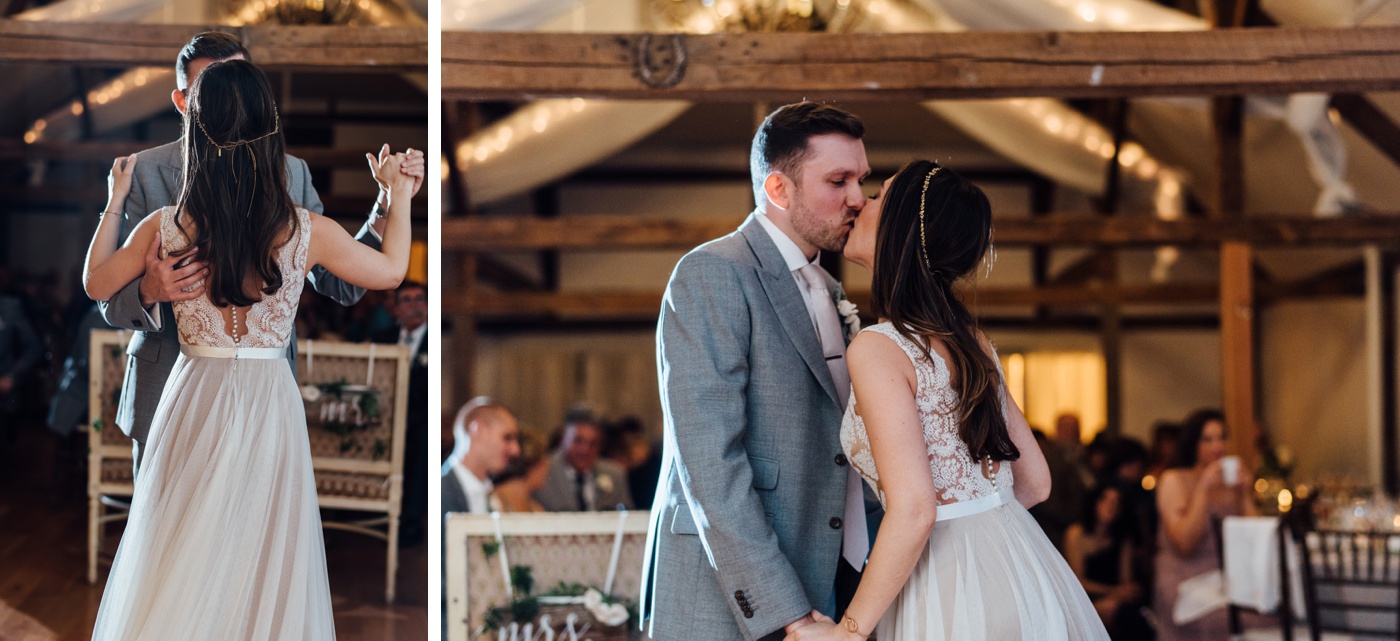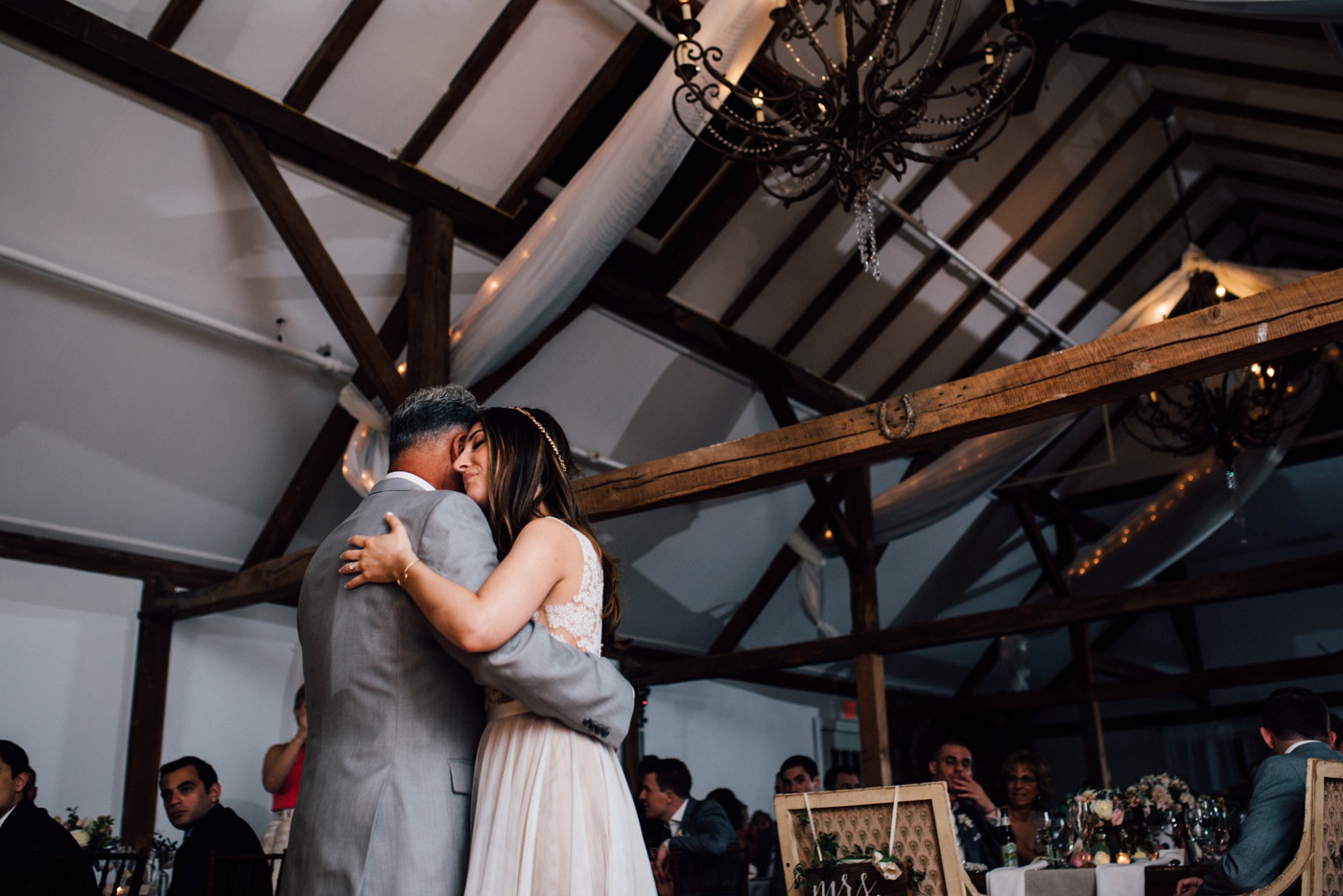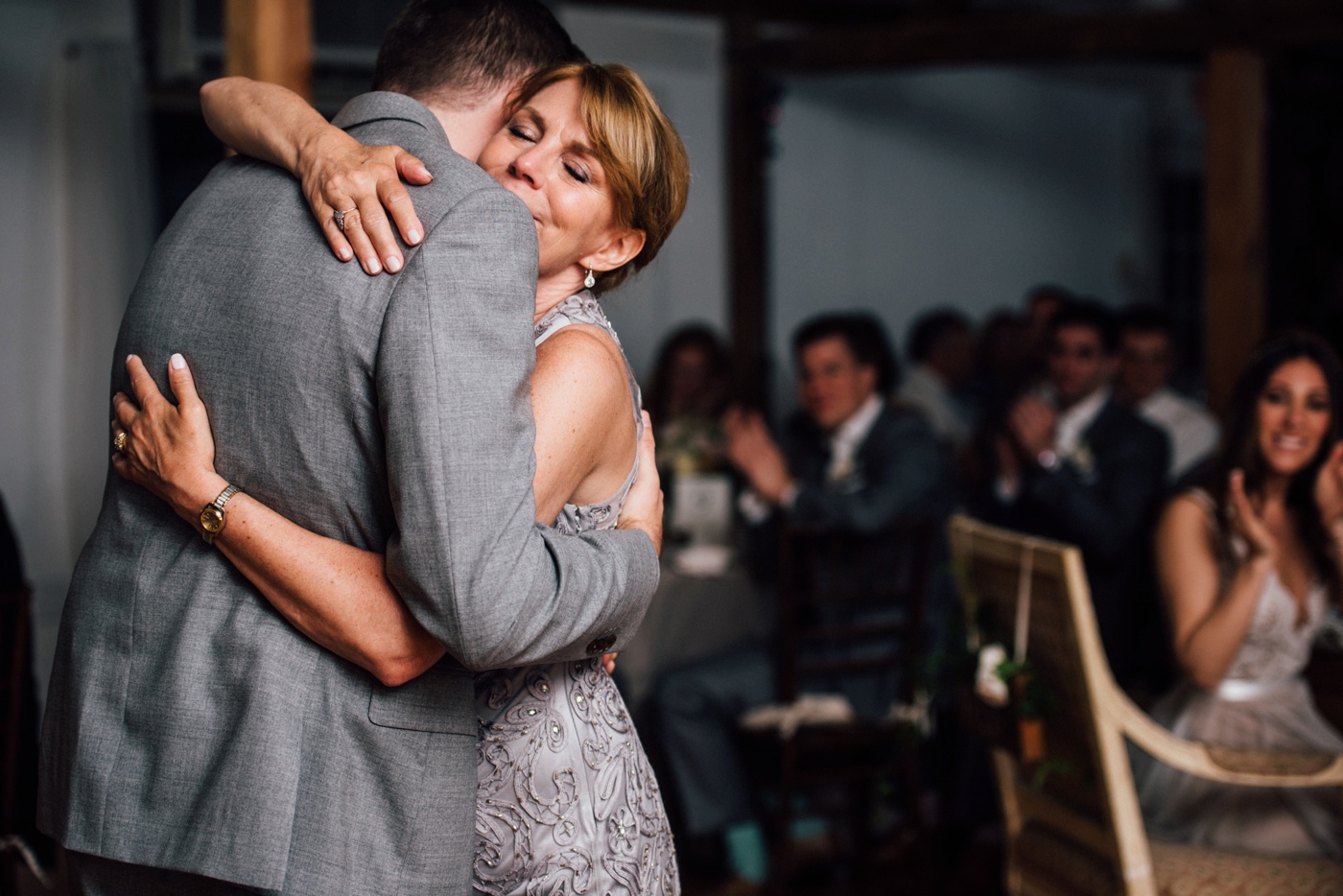 Jay & Dana's parents shared the same first dance song at their own weddings – Billy Joel's 'Just the Way You Are'! They invited them to share the dance floor to get the party started :)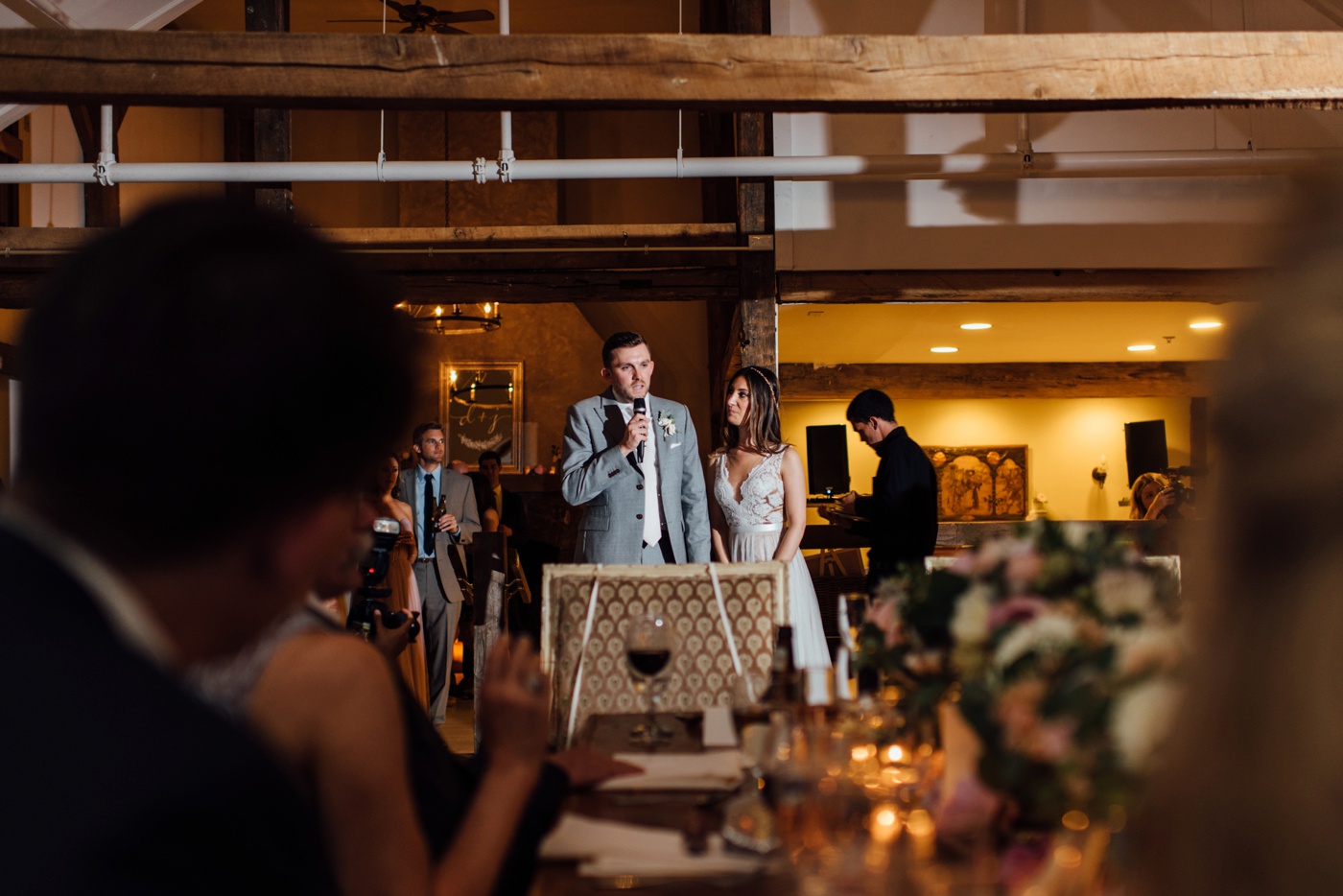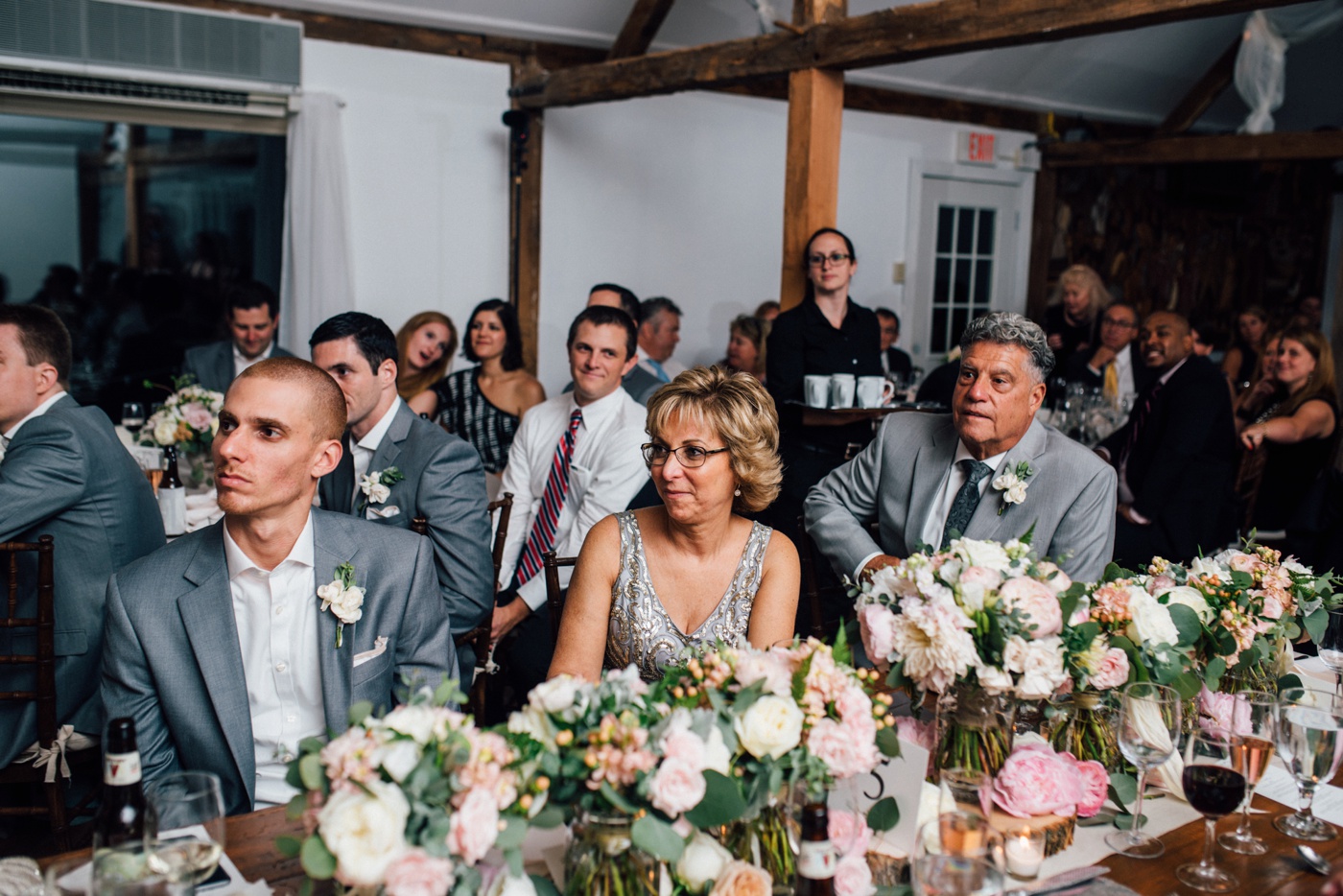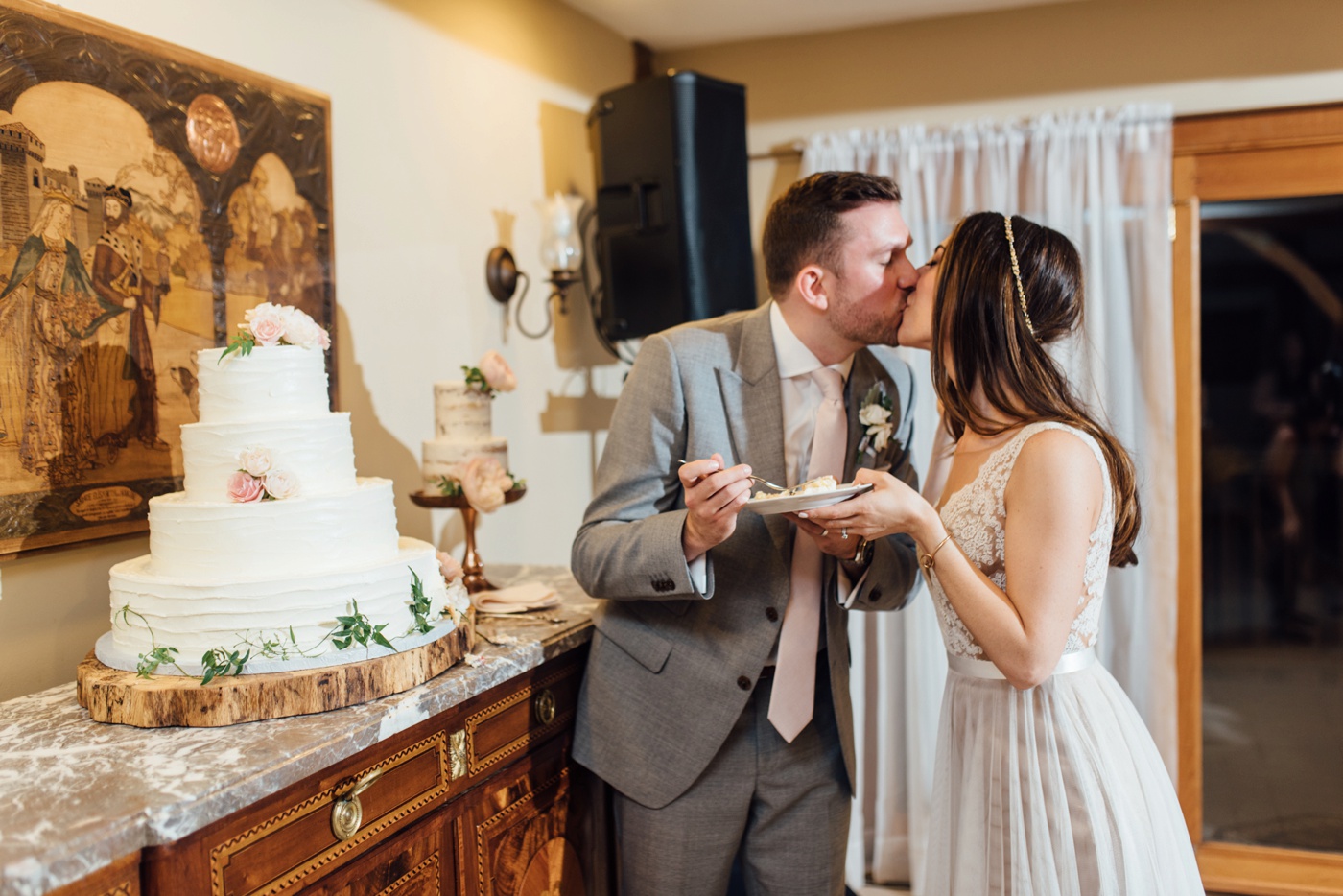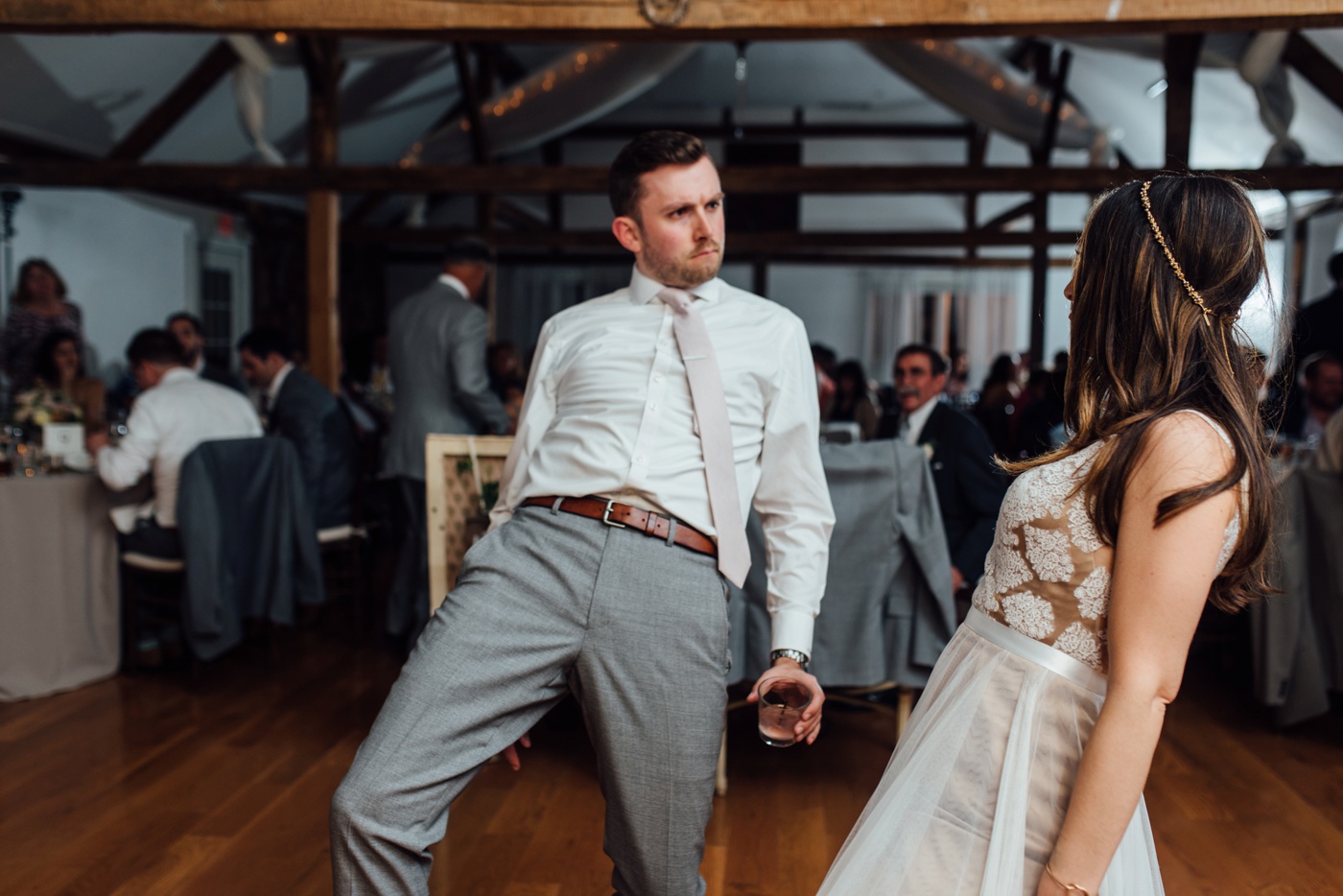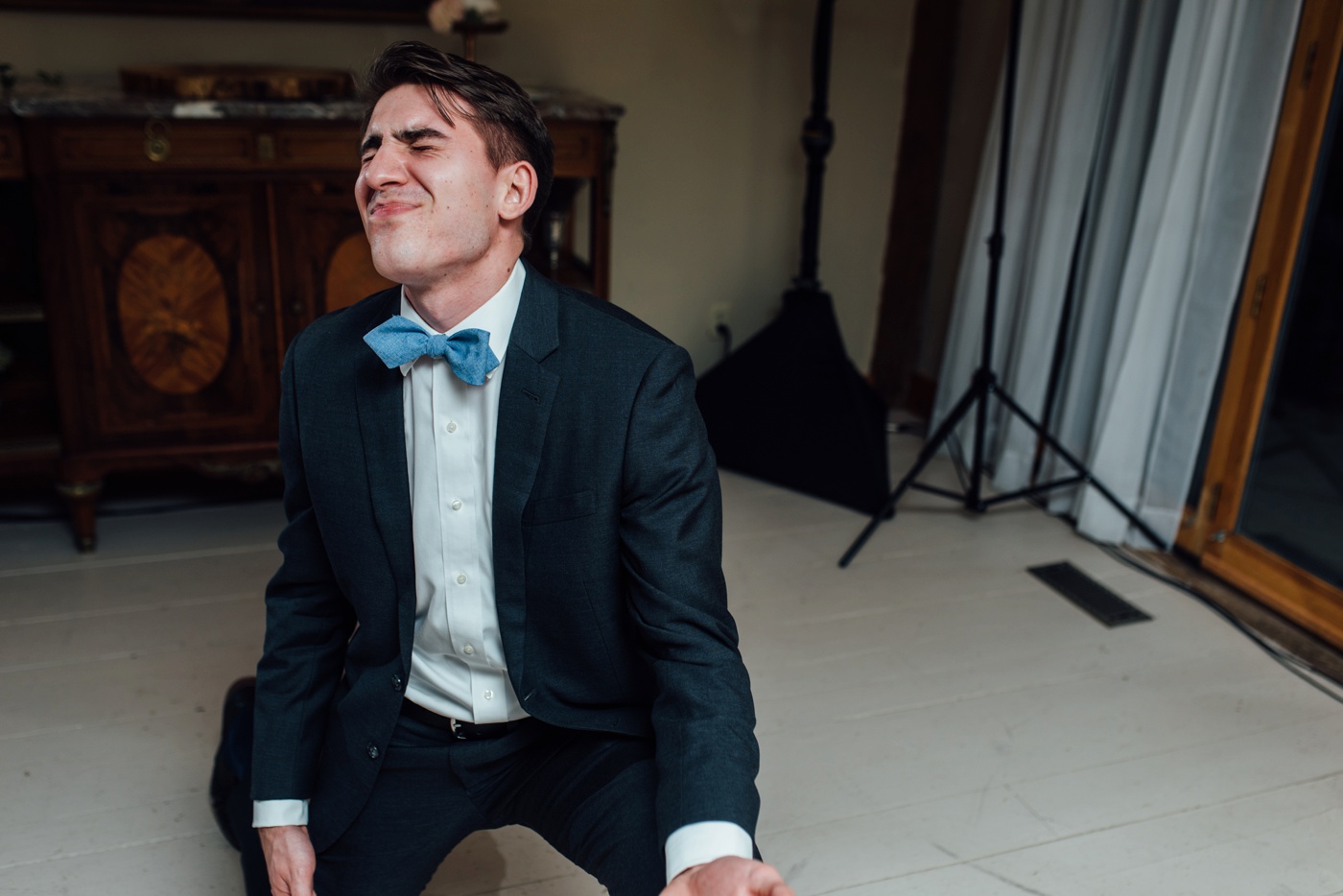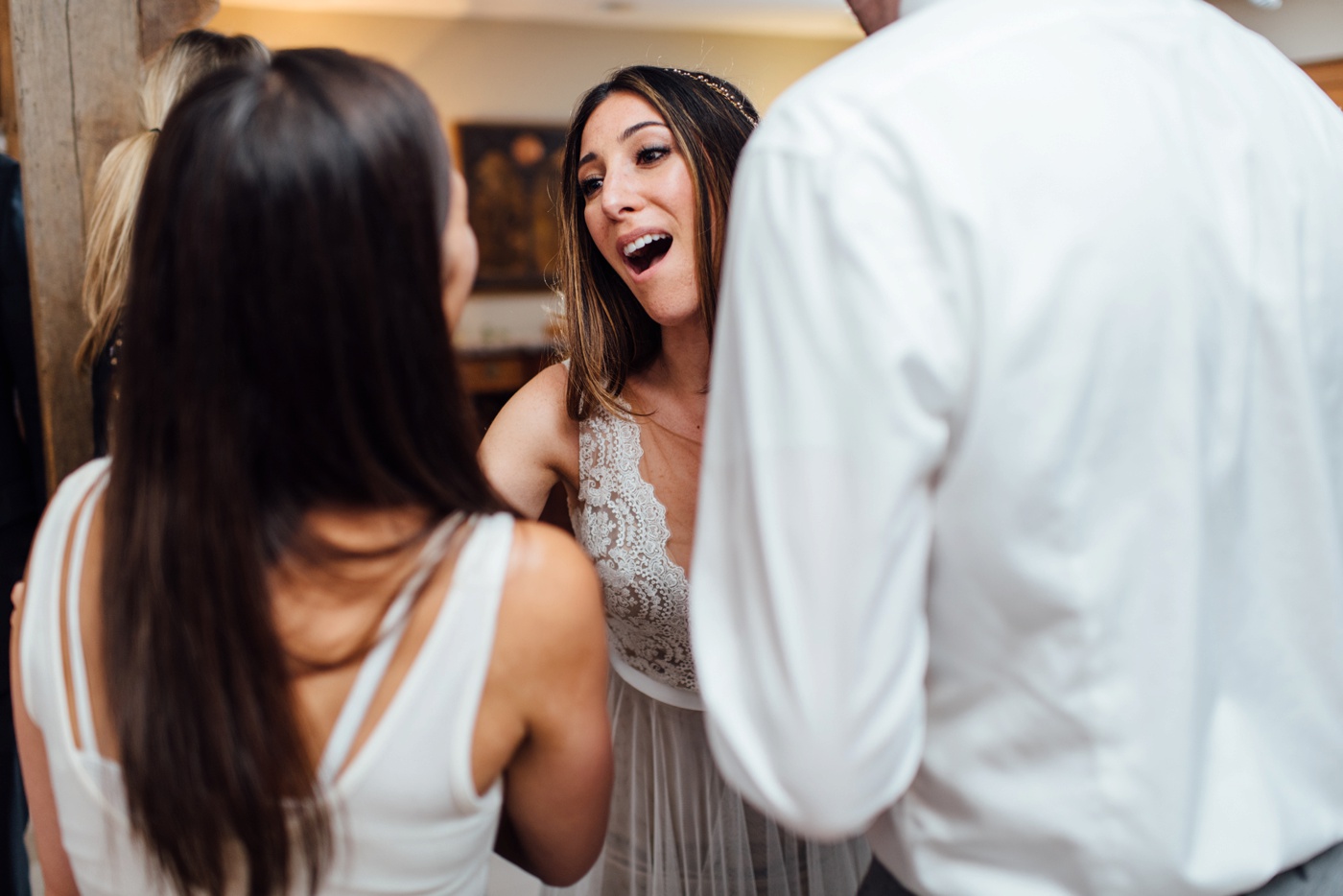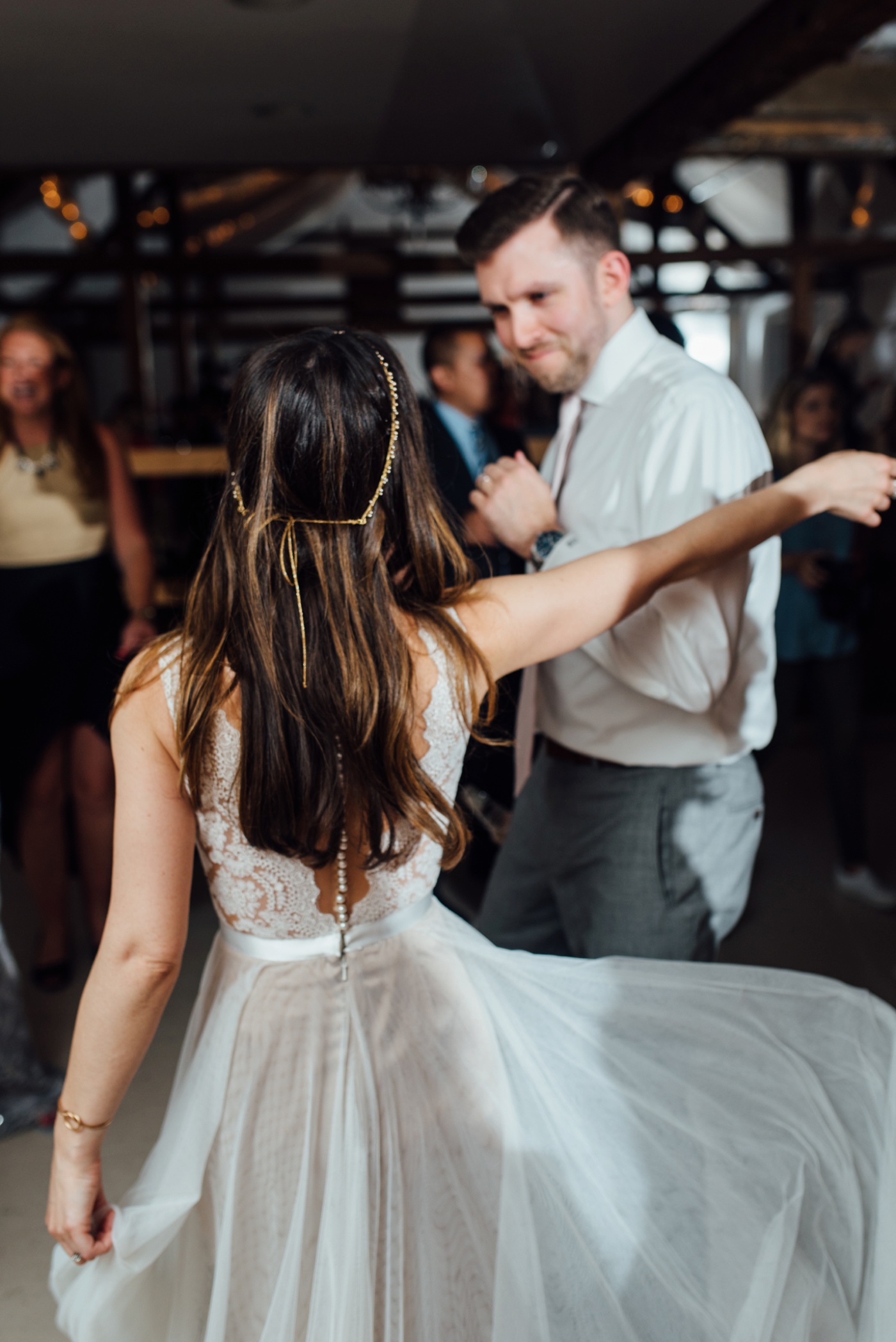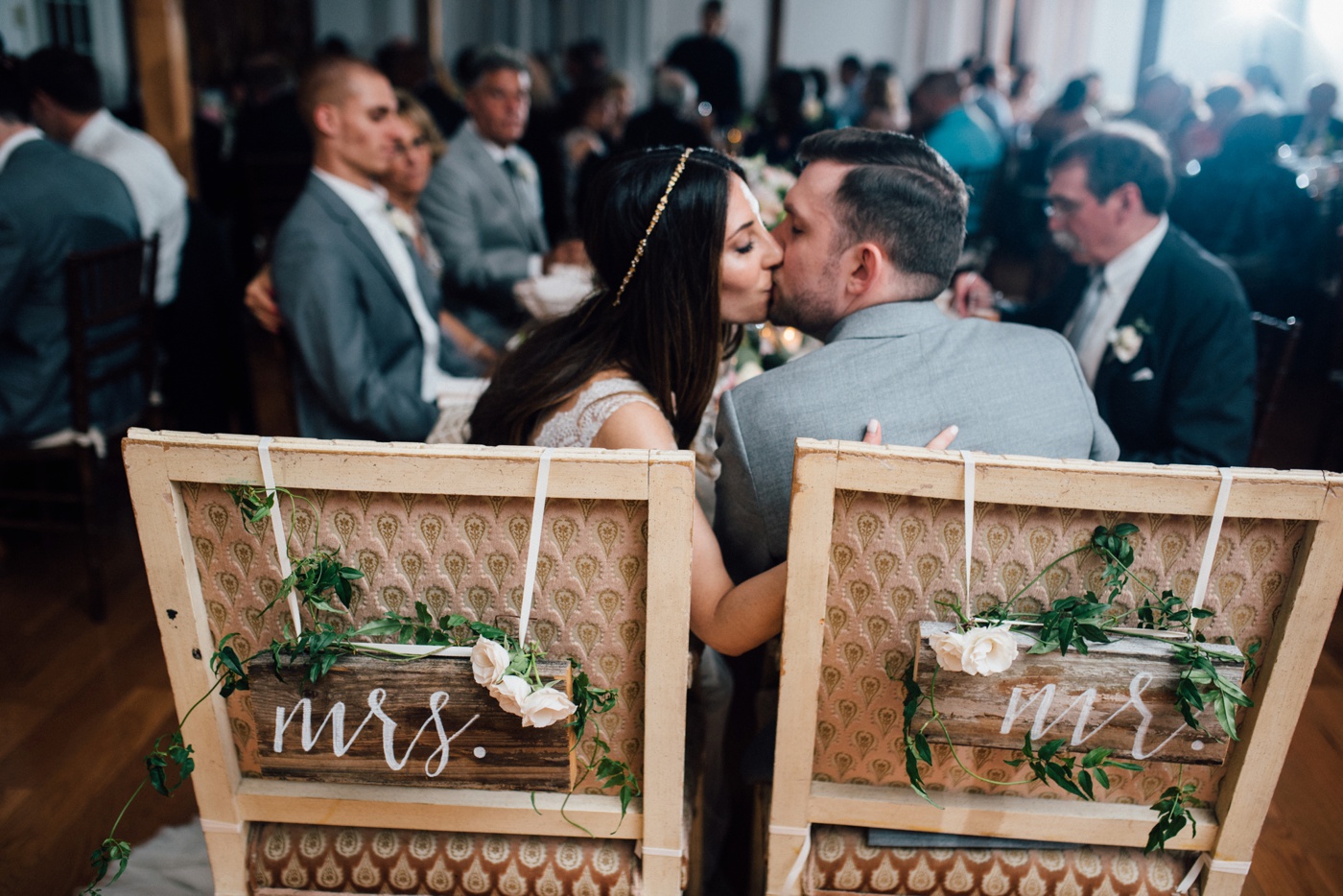 Hope you're LOVING Italy and Greece!
—
Vendors!
Ceremony + Reception – The Inn at Barley Sheaf Farm \\ DJ – Silver Sound \\ Florist – Sebesta Design \\ Videographer – Between Sleep and Awake \\ Bakery – Caketeria \\ Hair + Makeup – Janelle on Location \\ Bride's Makeup – Victor Henao \\ Dress – Watters \\ Shoes – Klub Nico \\ Suits – Combatgent \\ Favors – Honey from father of the bride \\ Bridesmaids' Dresses – Jim Hjelm \\ Paper – Smitten on Paper \\ Groom's Suit – My.Suit \\ Musicians – Jaclyn Duncan Music \\ Lighting – Omnivents \\ Officiant – Circle of Life Ceremonies \\ Second Shooter – Lauren Allmond
—