Lots of texts + calls + a rain plan + date and location swap… but Jeff finally got to ask Tiffany a very important question ;) Scroll scroll for Jeff's College of Physicians proposal!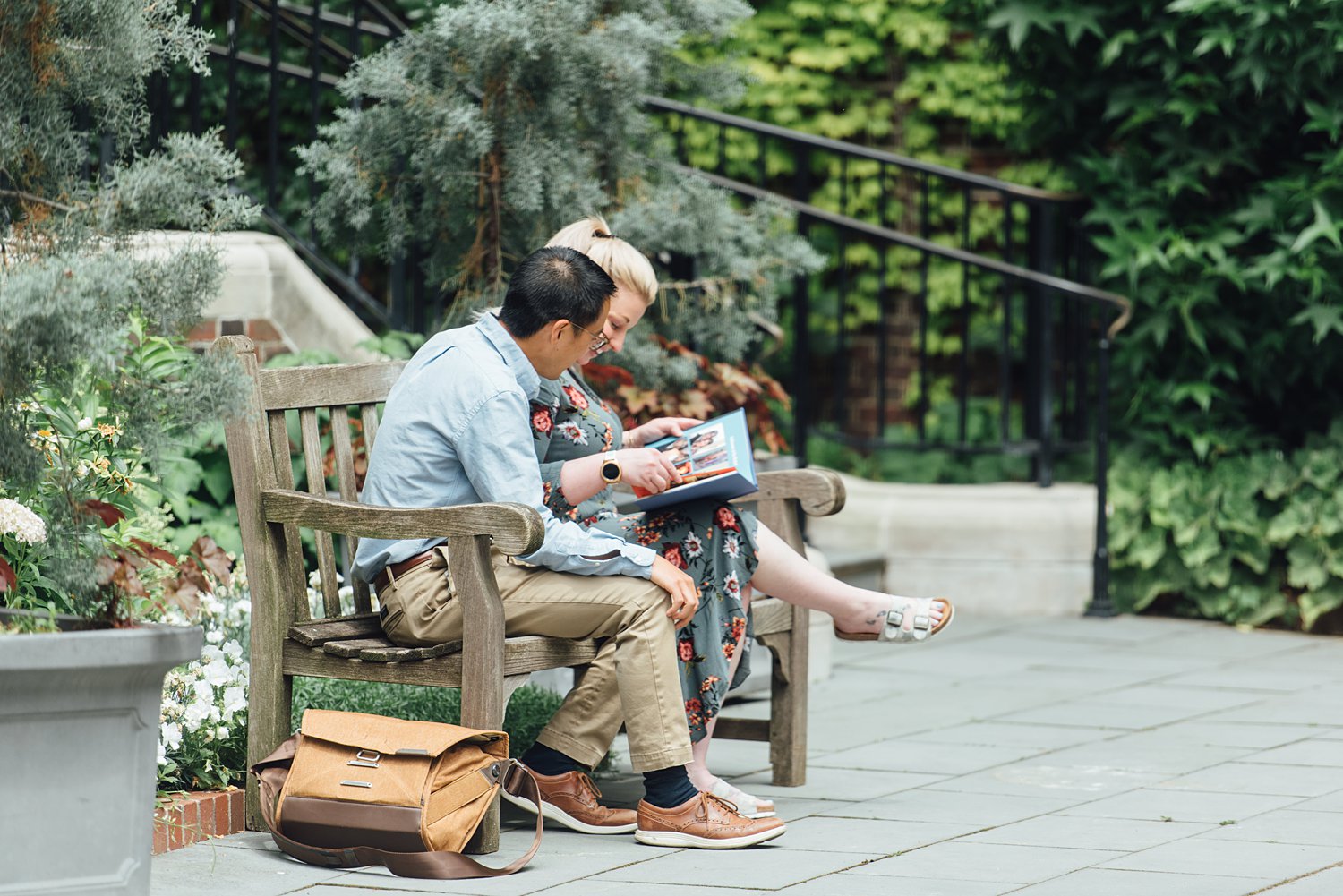 Jeff told me he had made a photo book for Tiffany to look through, and that he'd propose at the end of the book. For absolutely no reason I assumed the book was only a few pages so I got up from my bench WAY too early to get into position. Had to pretend to check out the flora and fauna of the courtyard until Jeff got down on one knee so I wouldn't be hovering too long!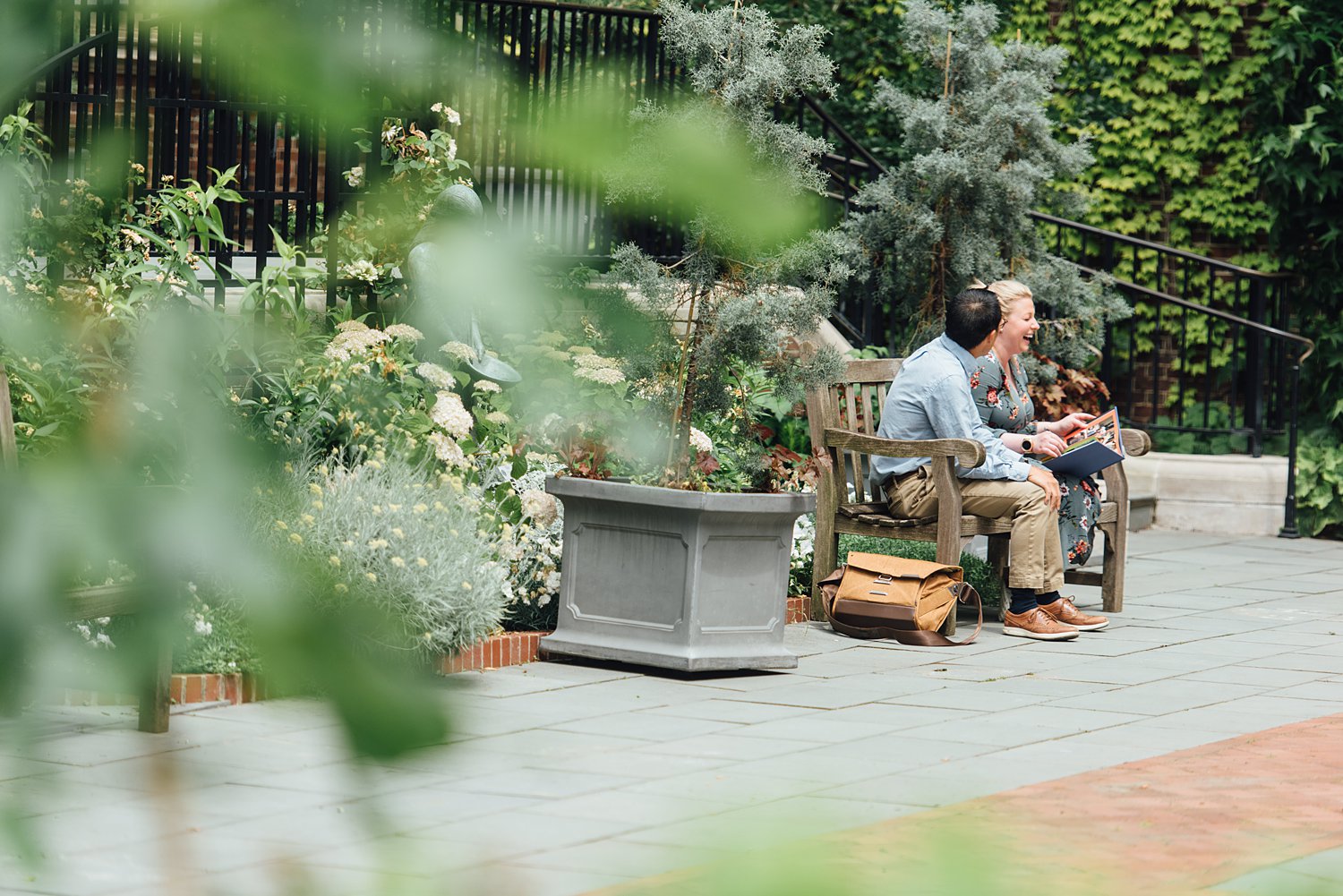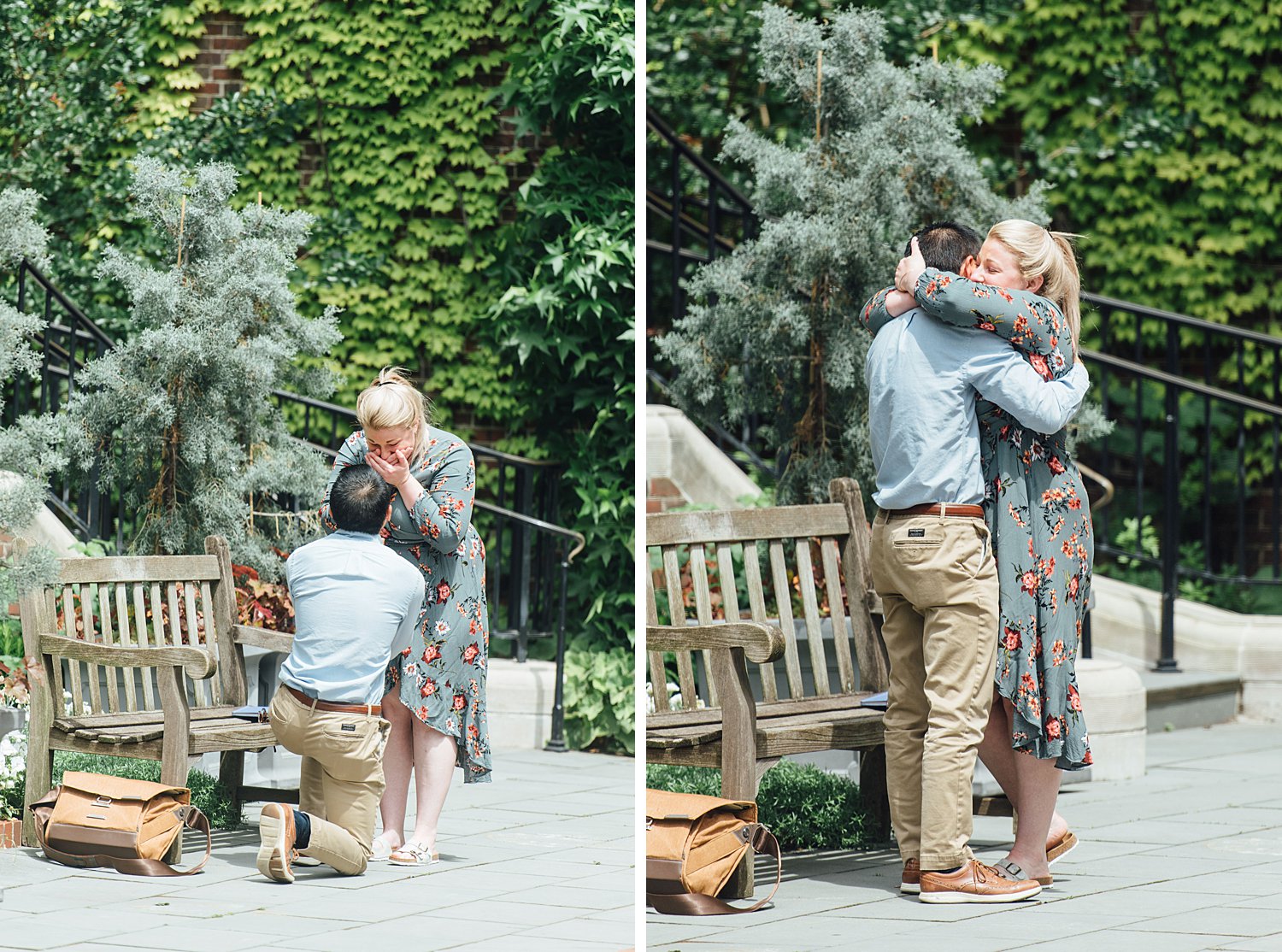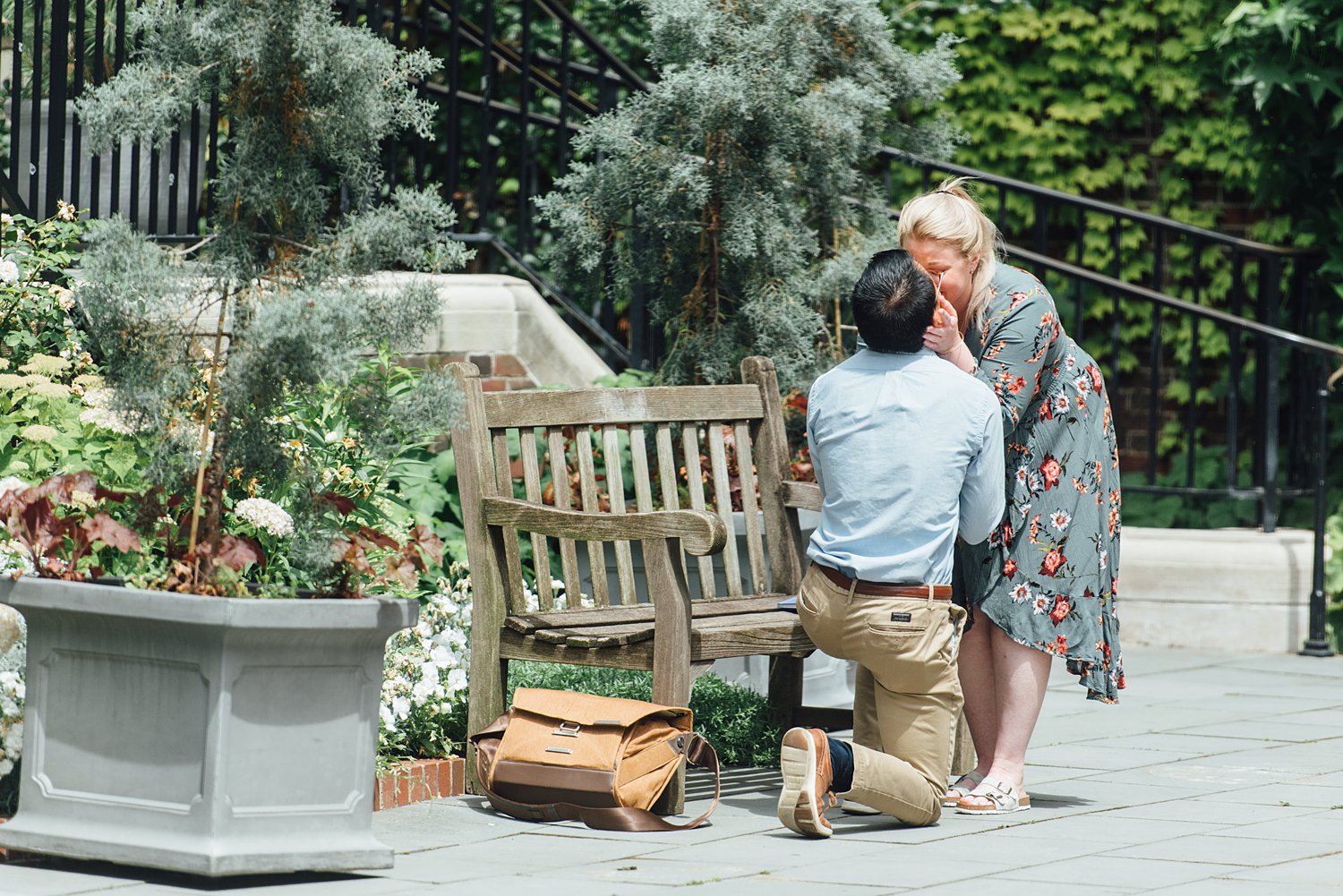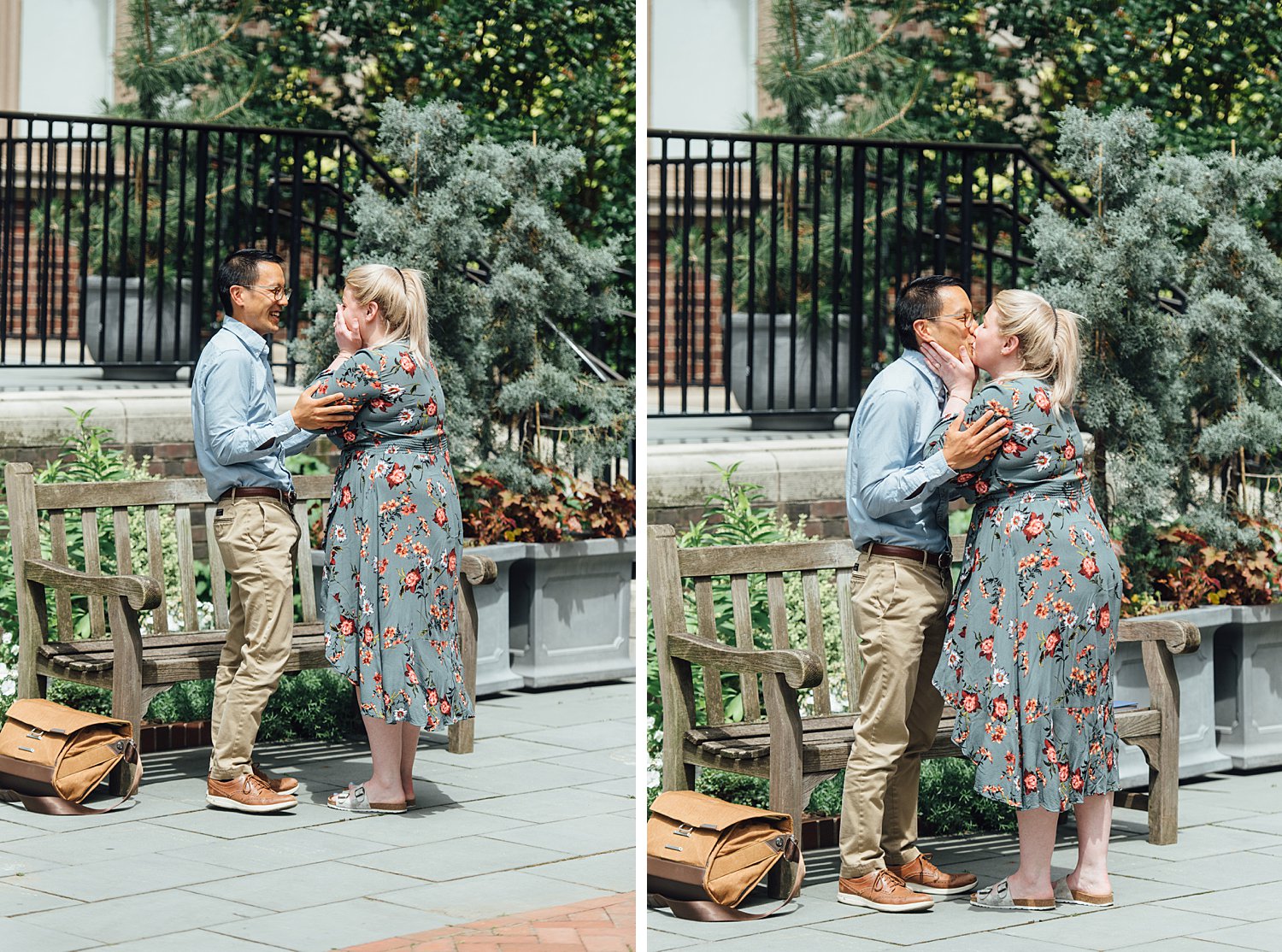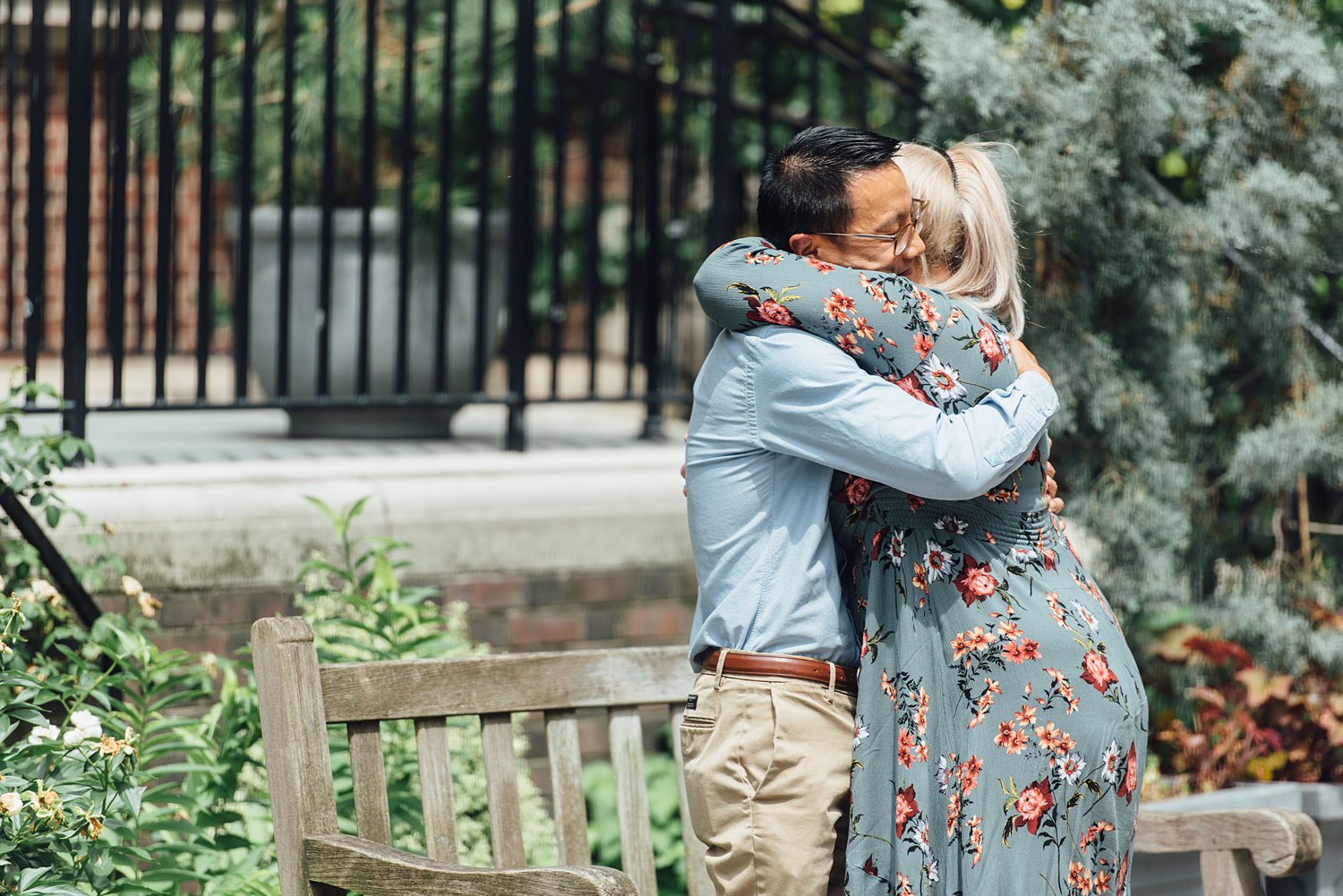 Luckily Tiffany was too swept up in the moment to notice my camera. That or my crouching skills are really good ;)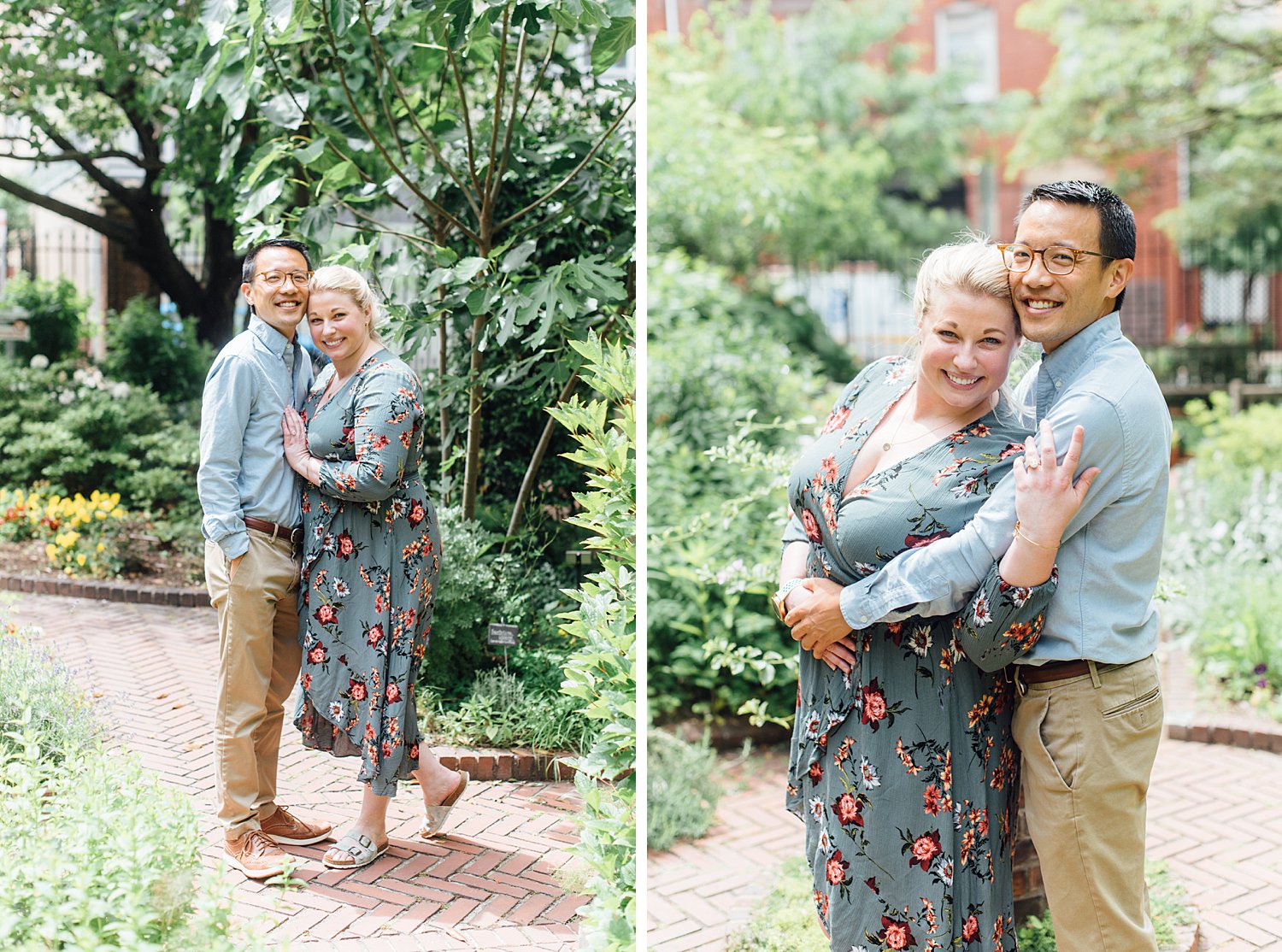 A staff member came out to see how it went!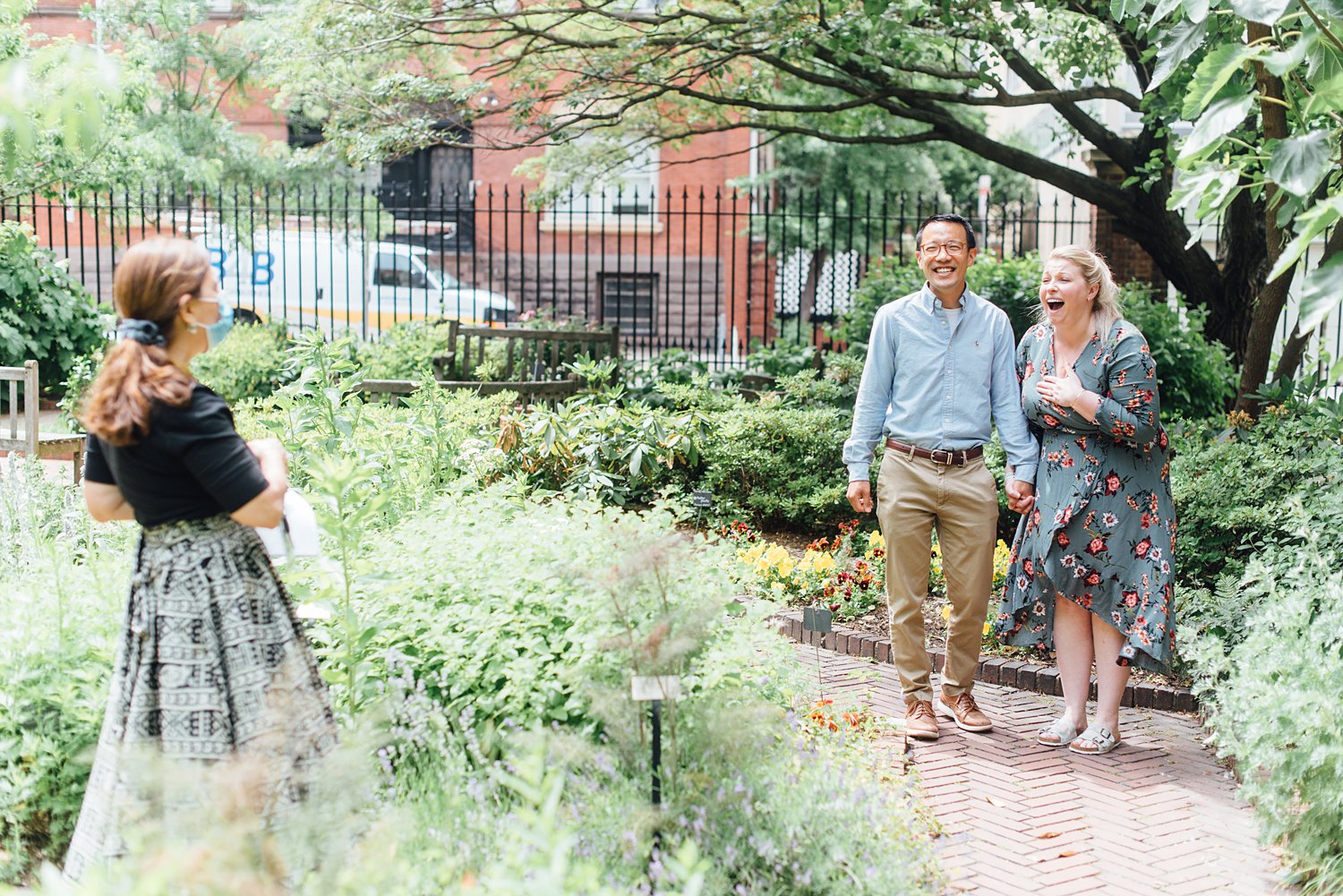 Got them to recreate the book reading with an angle I couldn't afford to get during the real thing :)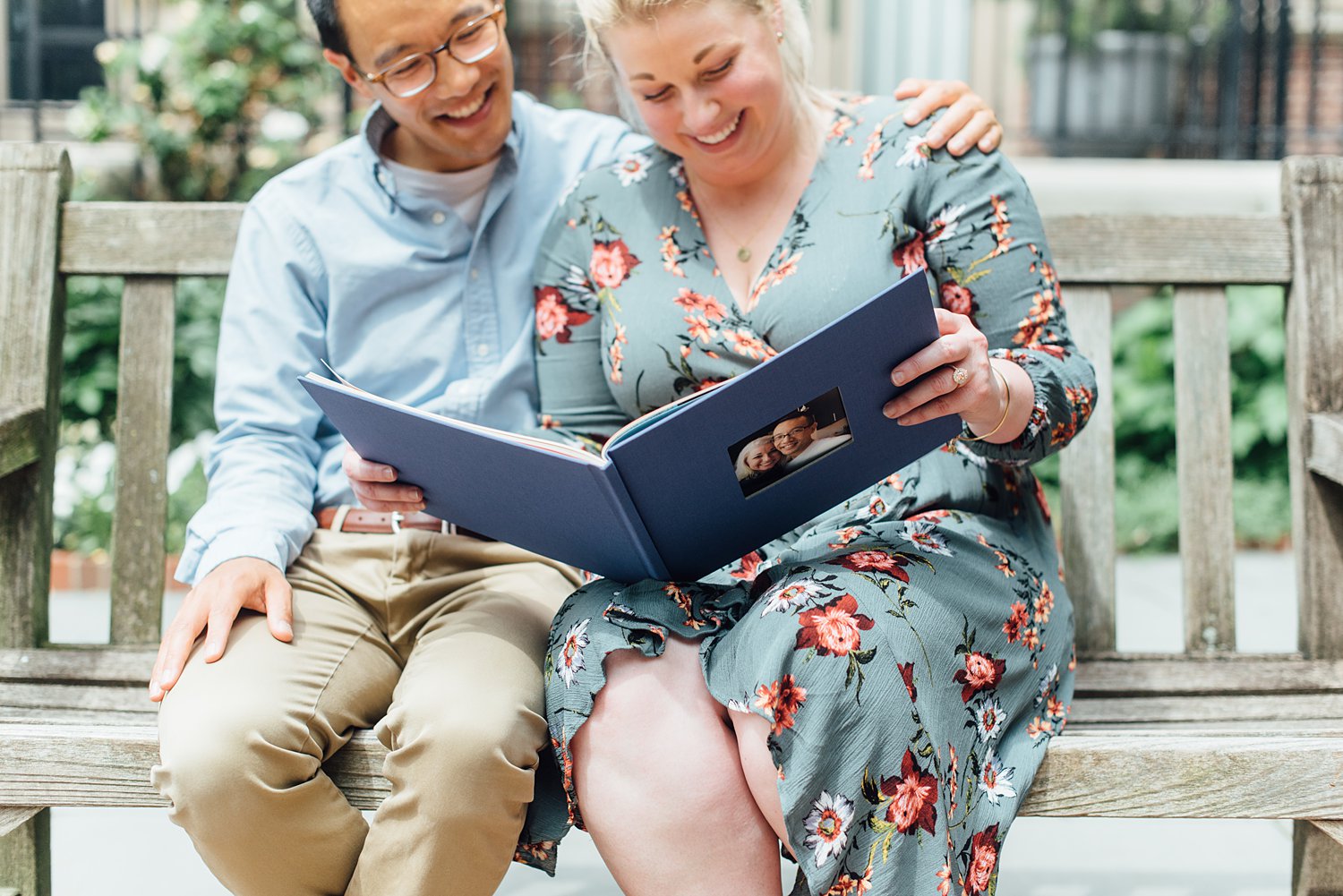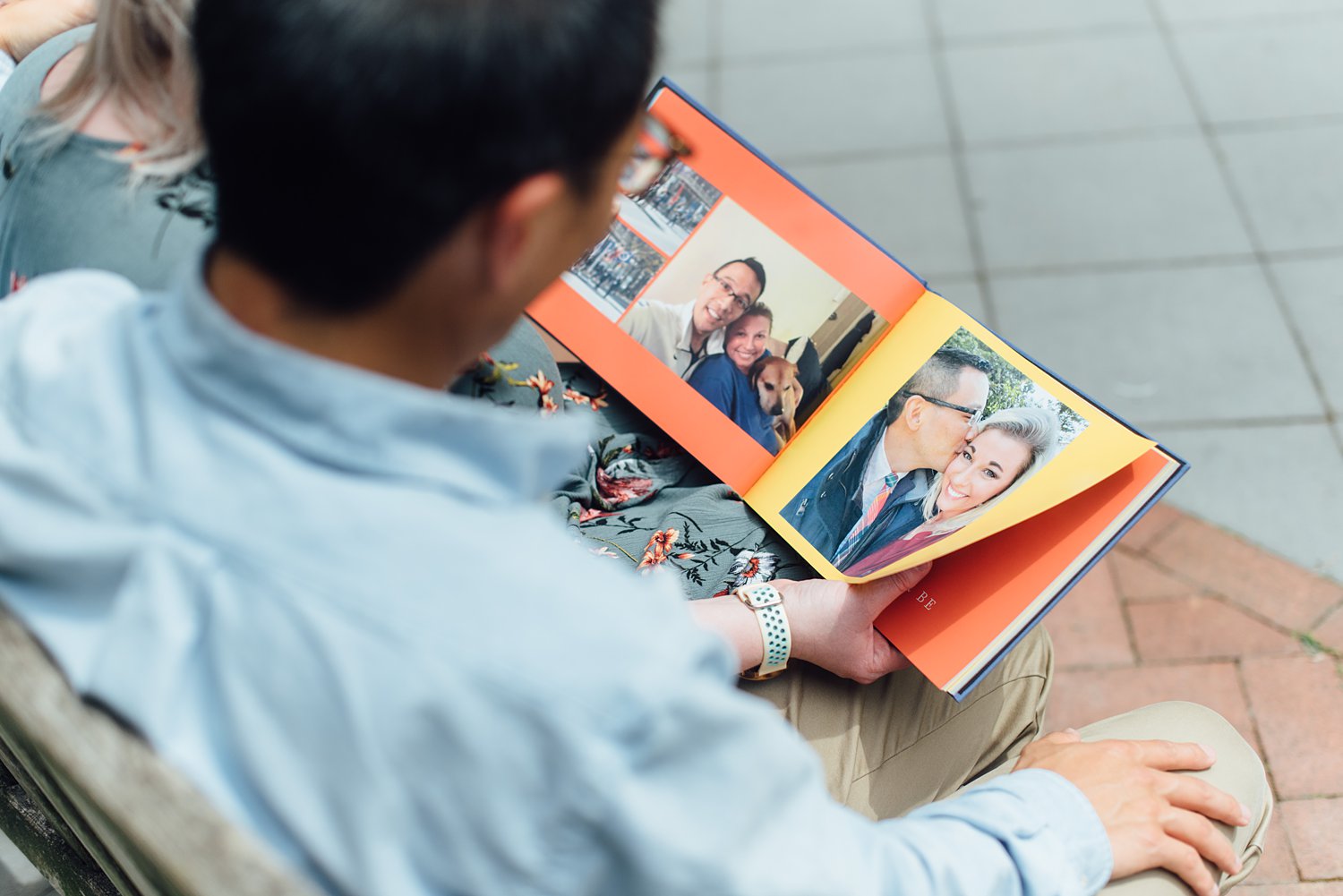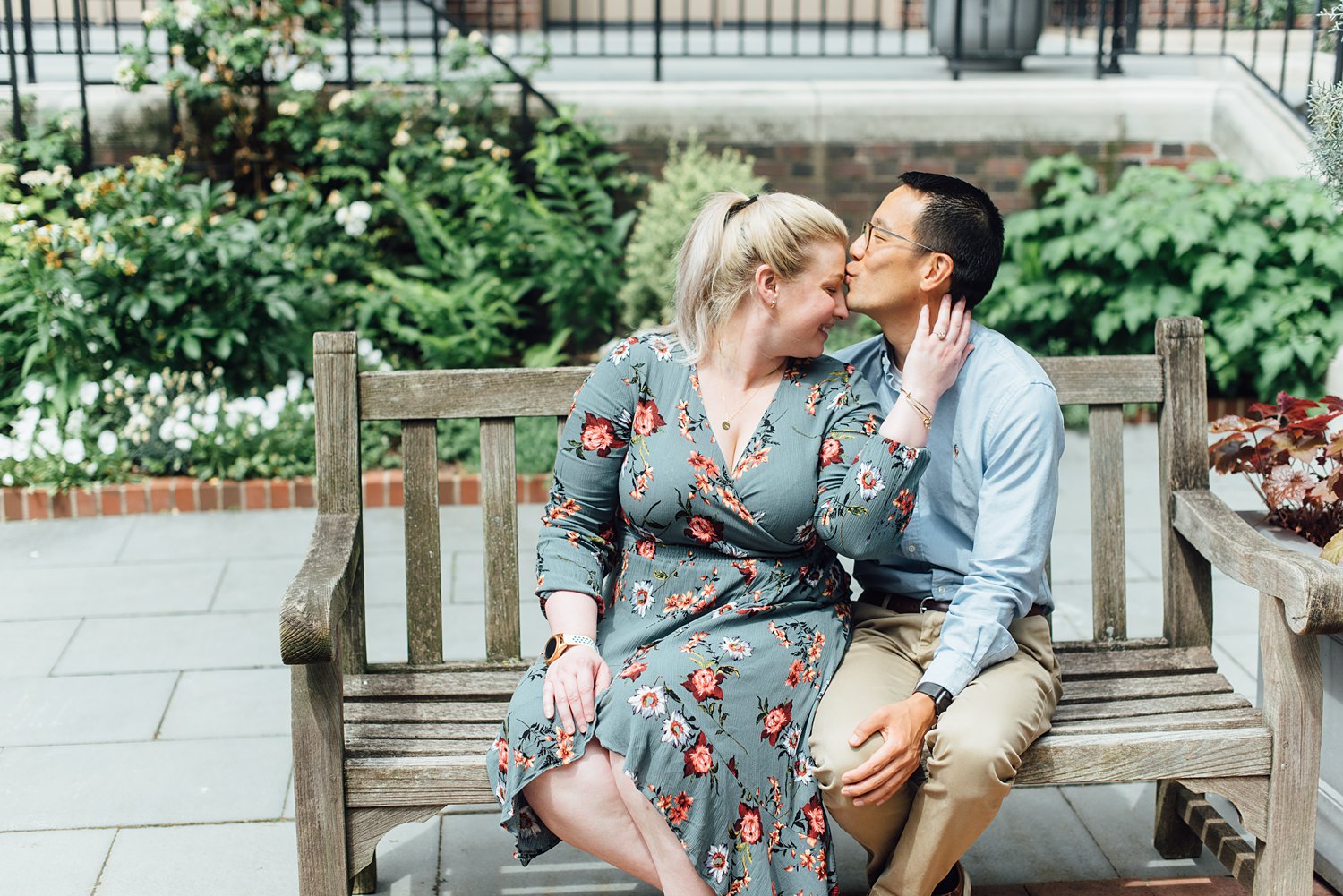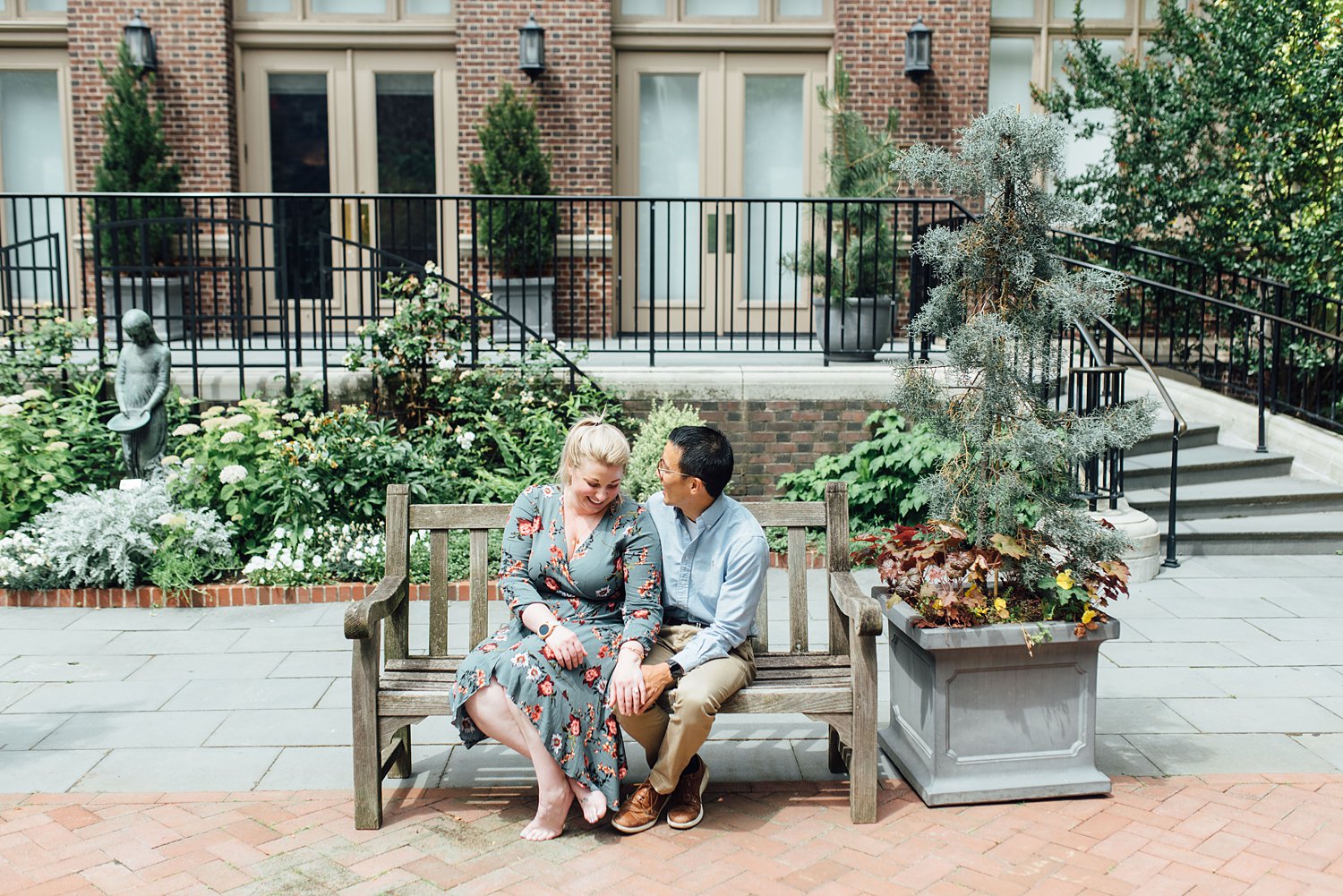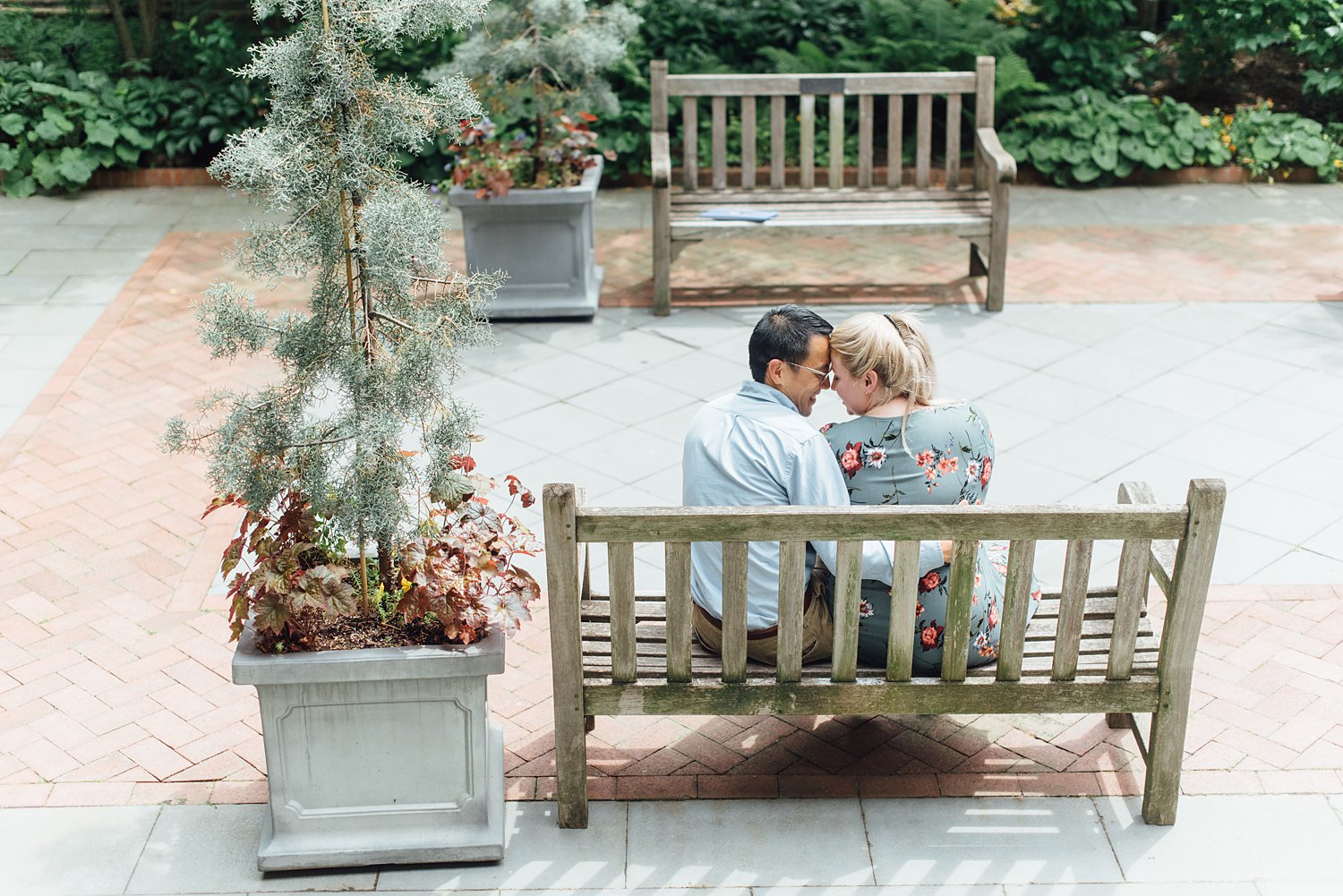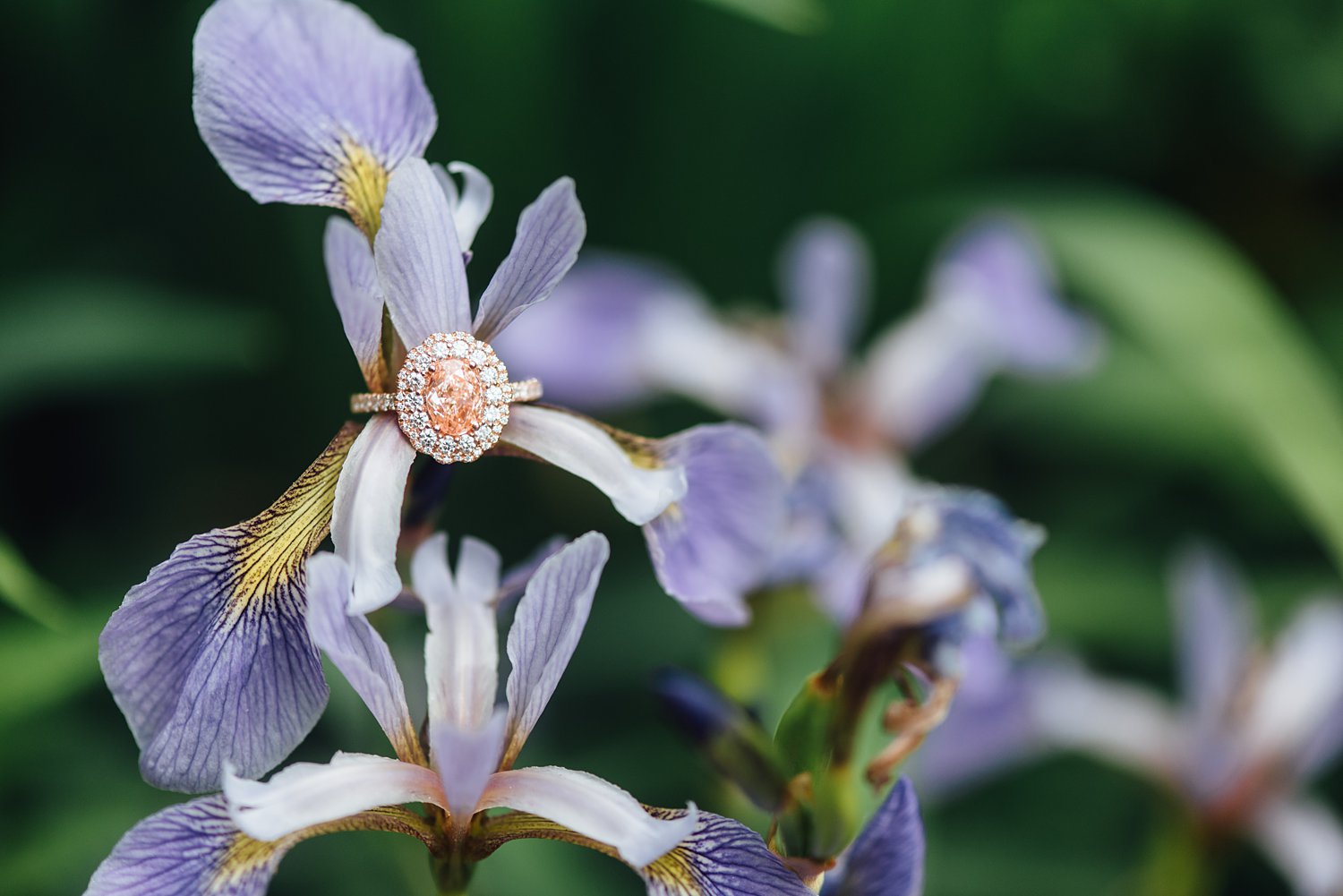 Congratulations again!!
—
See a wedding at the College of Physicians here, and other Philly proposals here, here, and here! Thinking of popping the question, or already engaged? Alison is a wedding and family photographer based in Philadelphia. Contact her here!